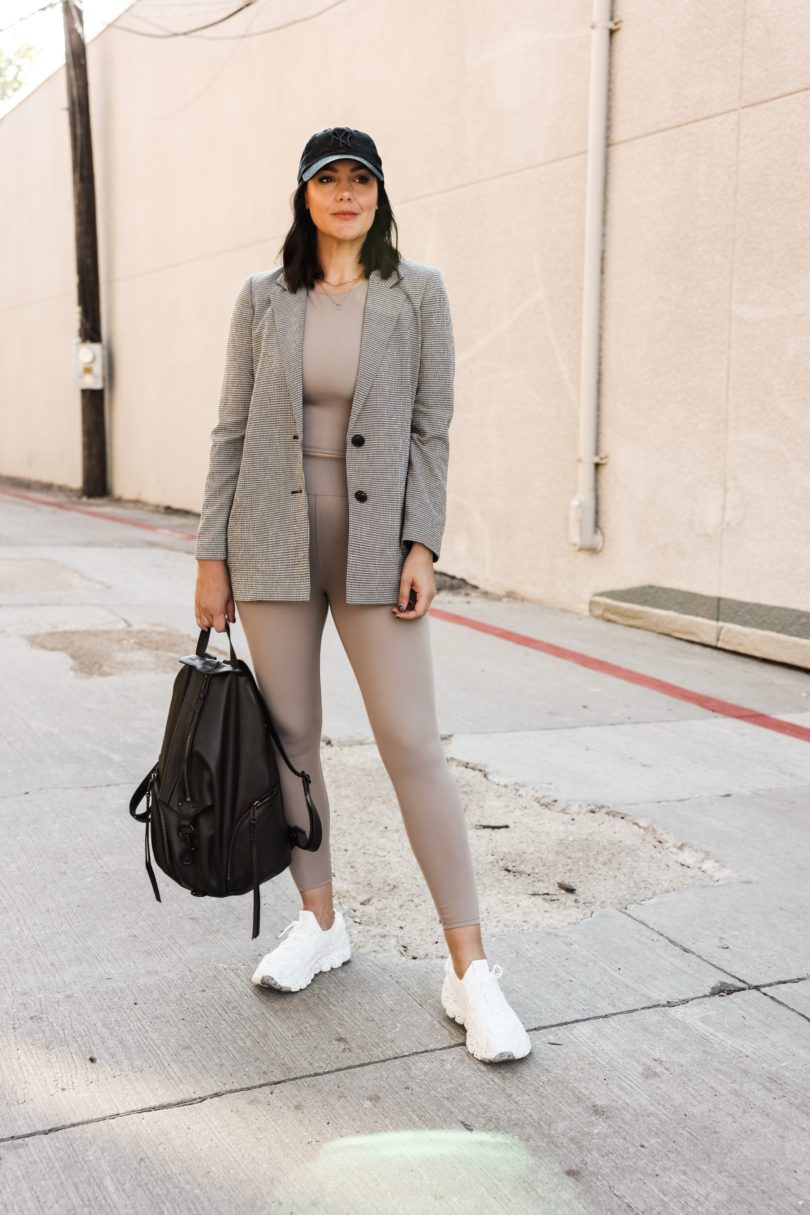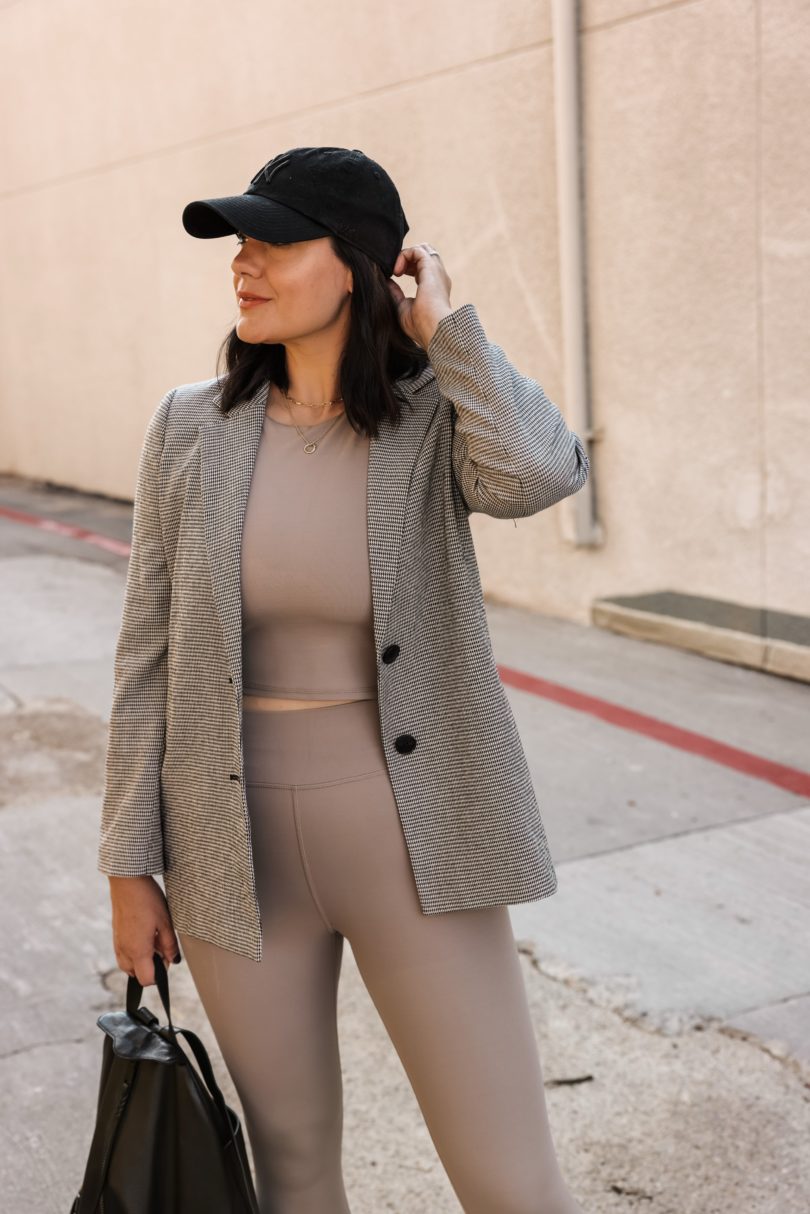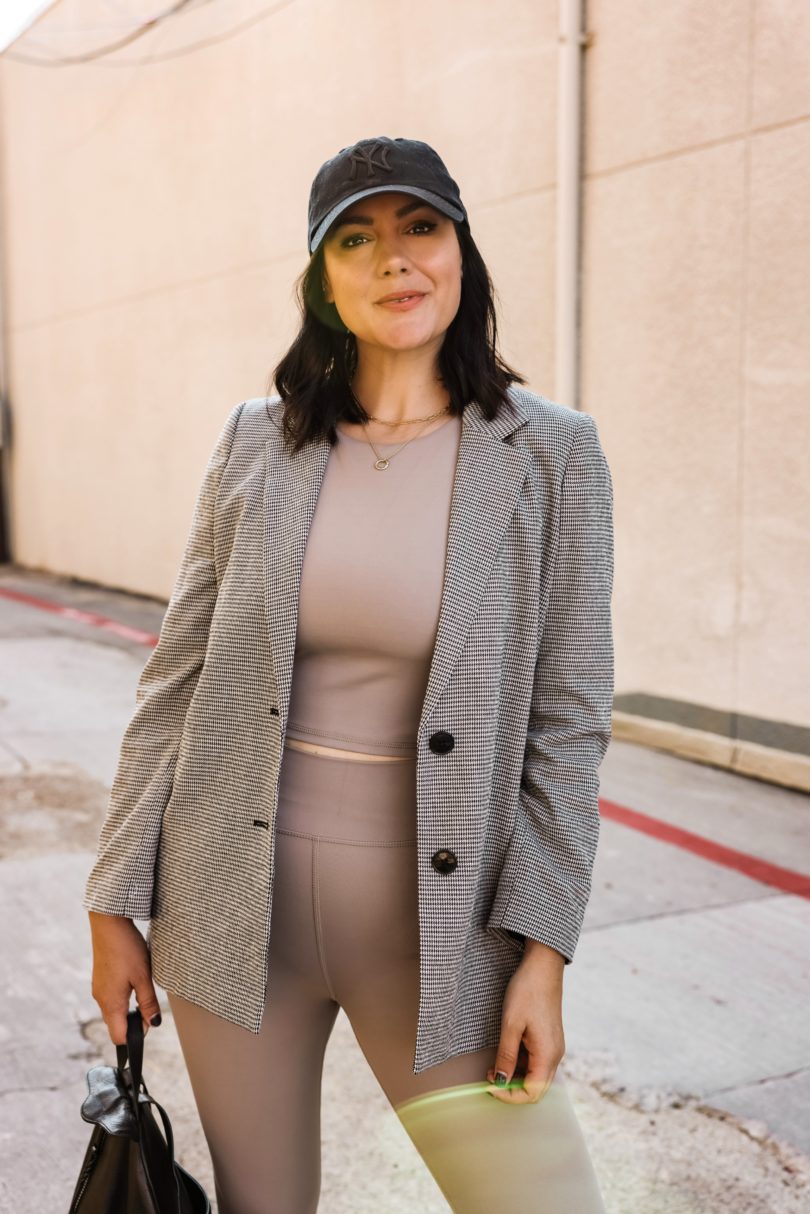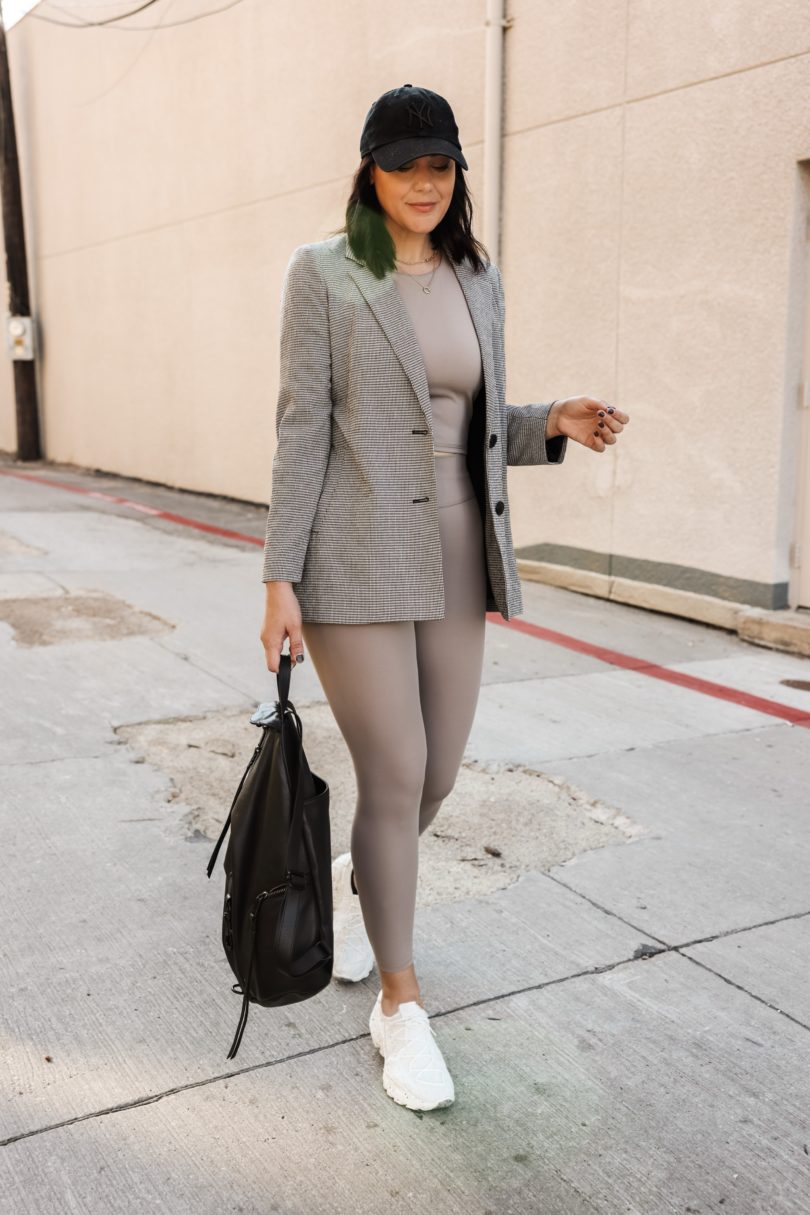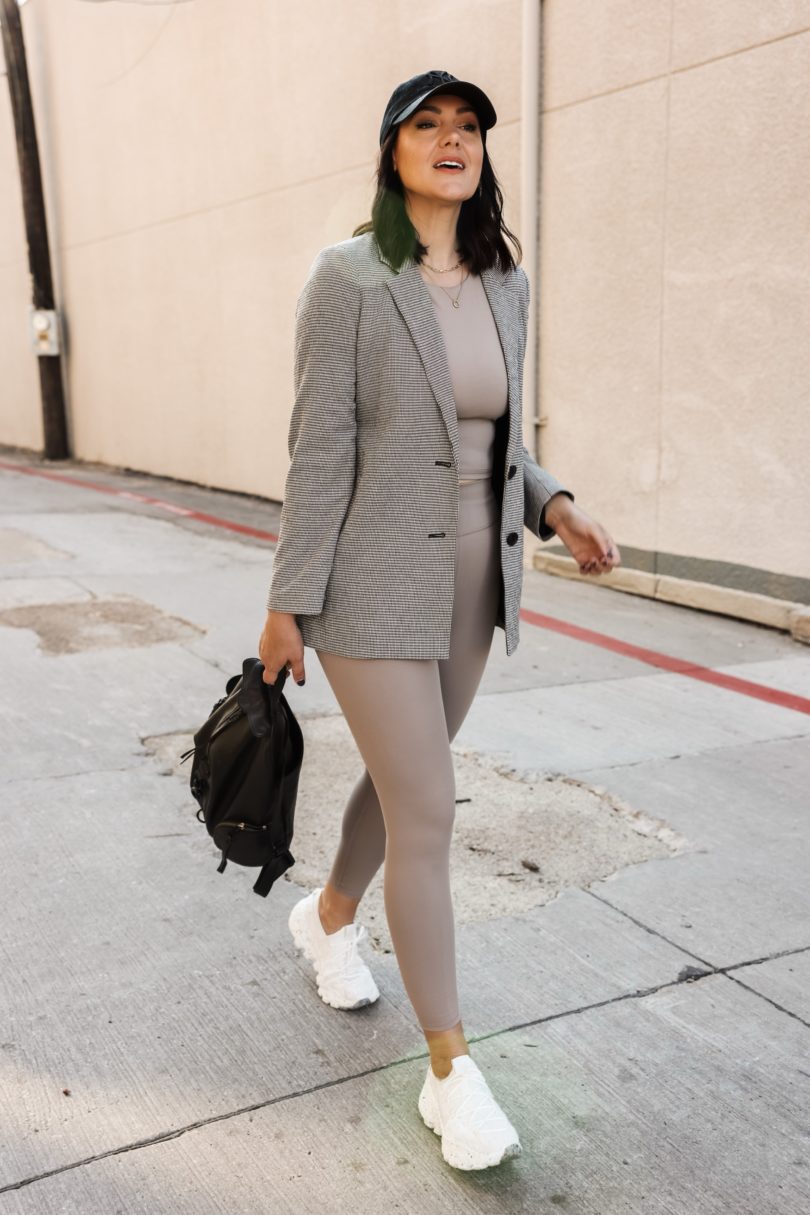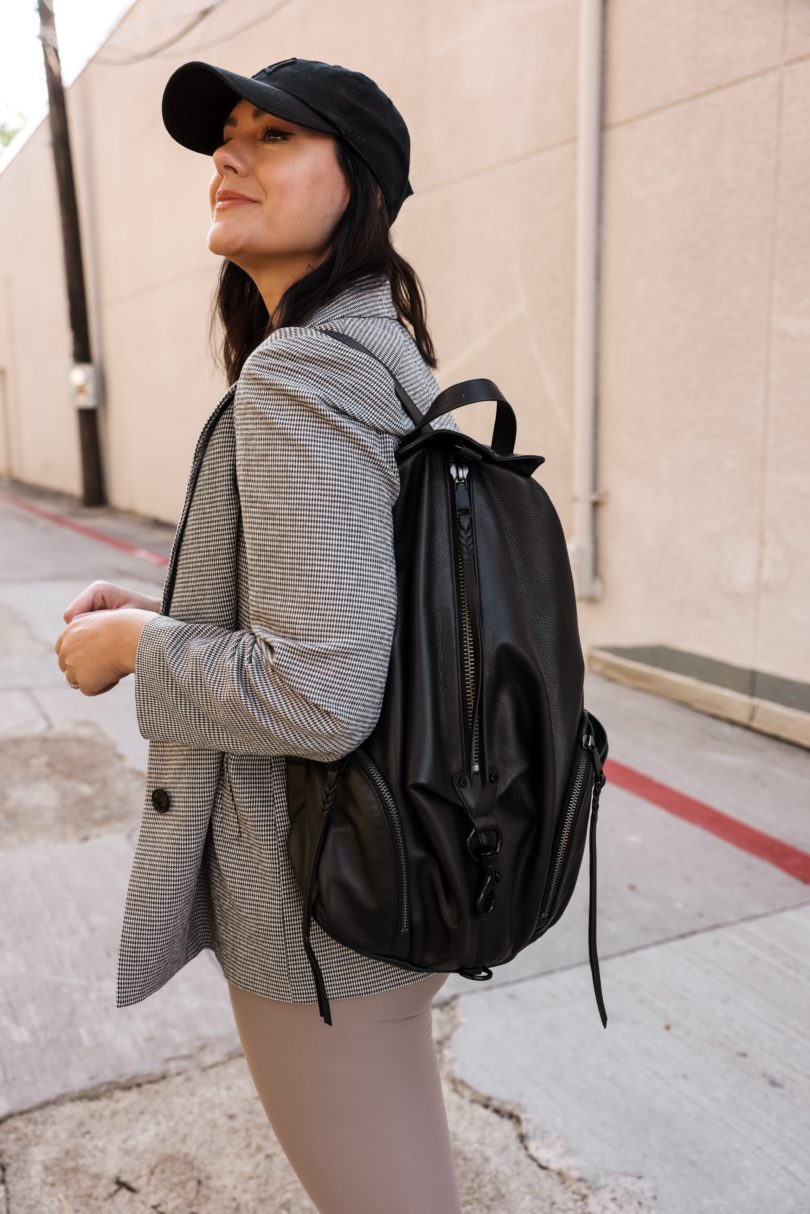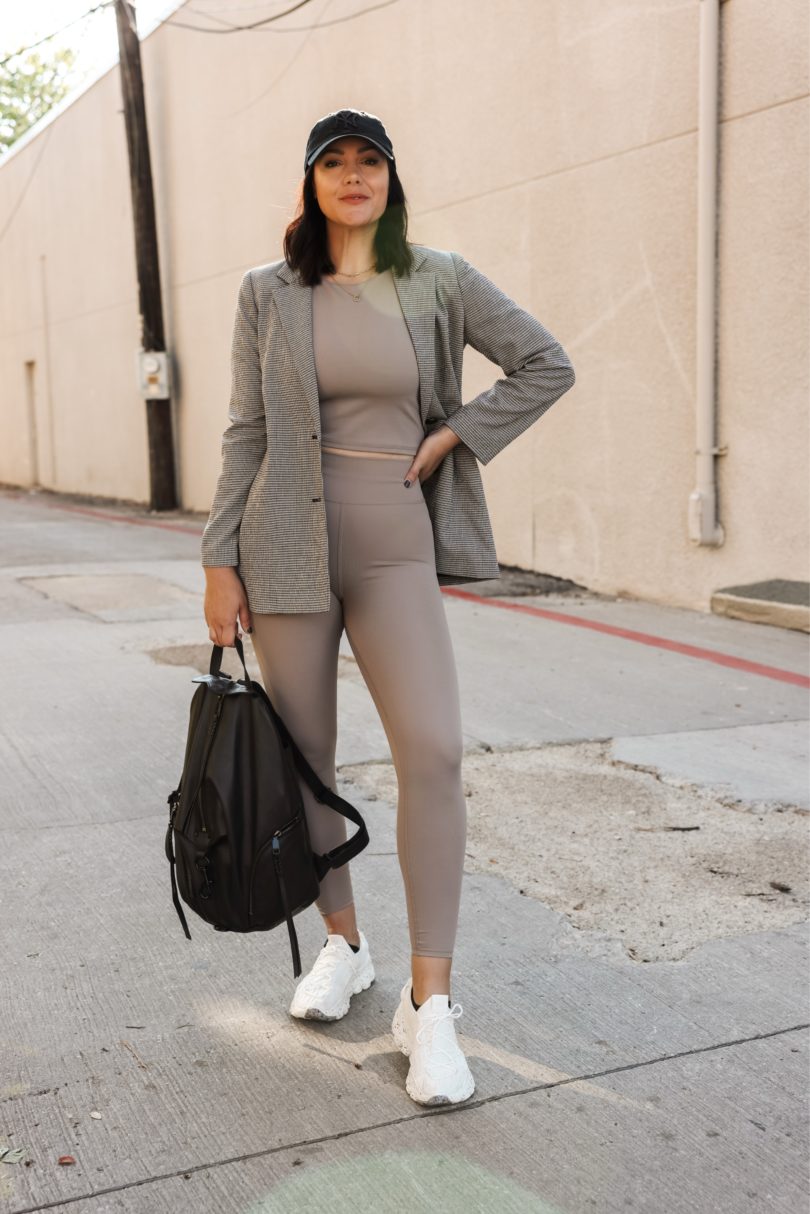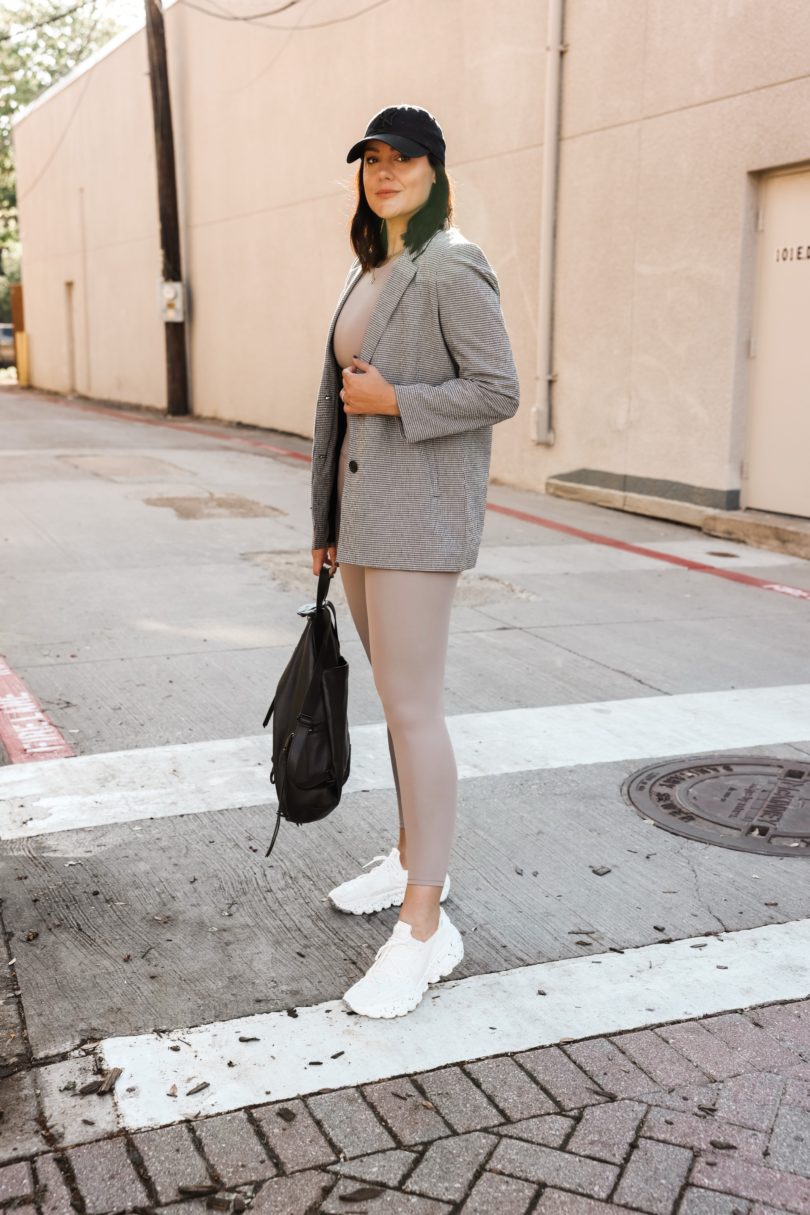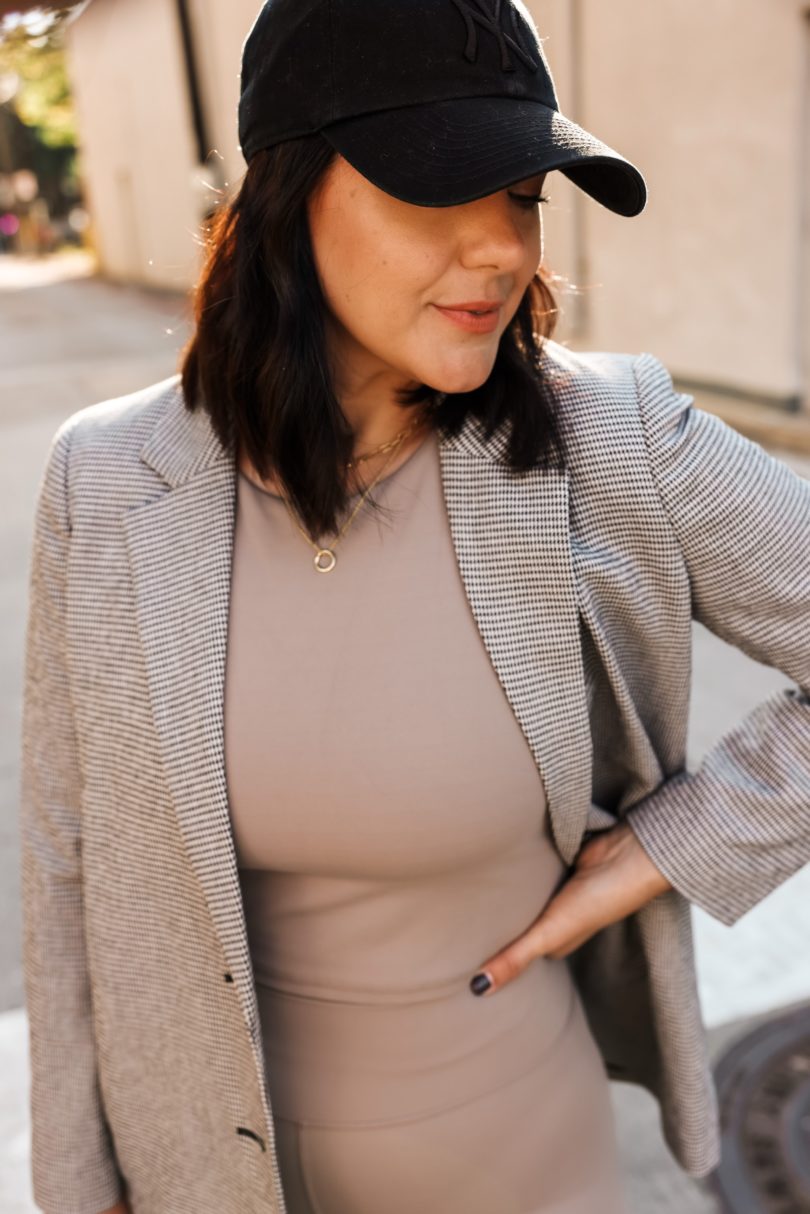 I want to say it was this February that Madewell released their MWL line of activewear but my timeline may be off. I ended up trying some of their leggings and I wanted to love them but I was nonplussed. I didn't hate them, but it wasn't quite what I would expect from Madewell. The fabric was almost plastic-y and thick and the fit was a little off. I'm a standard medium in leggings and the ones I tried last spring were loose in some places, tight in others. I decided that heir MWL line was just not for me.
And then…then this brown color came out this fall and I just couldn't quite get it out of my mind. And my decisions get foggy when I see something I like, ok? So I tossed it into a cart during their last sale and I've gotta be honest, I love them. Maybe it's in my head but I think that they've reformulated (?) their leggings recipe. They feel smoother, less plastic and a more buttery feel. They fit perfectly, too. Fitted at the waist, so no gapping in the back and the right length — that 7/8 length for me. Plus this brown sports bra / tank top is everything. I will say I didn't want to wear it to the gym, instead I wanted to style it for everyday. I don't know if I will actually workout in this set, it might just be my fancy activewear and I'm good with that.
Find their entire MWL line here.
Do you ever have an outfit that you put on and just feel cool in it? It was this outfit. I didn't want to take it off this day. And this was actually just an outfit I put on and didn't give it a thought to put it on the blog, but I'm so glad we shot it. It's just such a vibe and it's so easy to pull together. Toss a blazer on some leggings and see for yourself. (Oh and give these crop tanks a try!! I didn't think I could pull them off but look at me go.)
I'm in the medium of the top — it runs TTS. Size up if you want more length, but less boob support. Find it here in many colors! 
I'm in the medium of the leggings. TTS fit! Find them here! 
(Also — these Nike sneakers are the MOST comfortable. I am obsessed with them! It came at a recommendation from my hubby and he was not wrong.)
What about you — Would you pair a blazer with activewear? I mean — I obviously 10/10 recommend. 😉