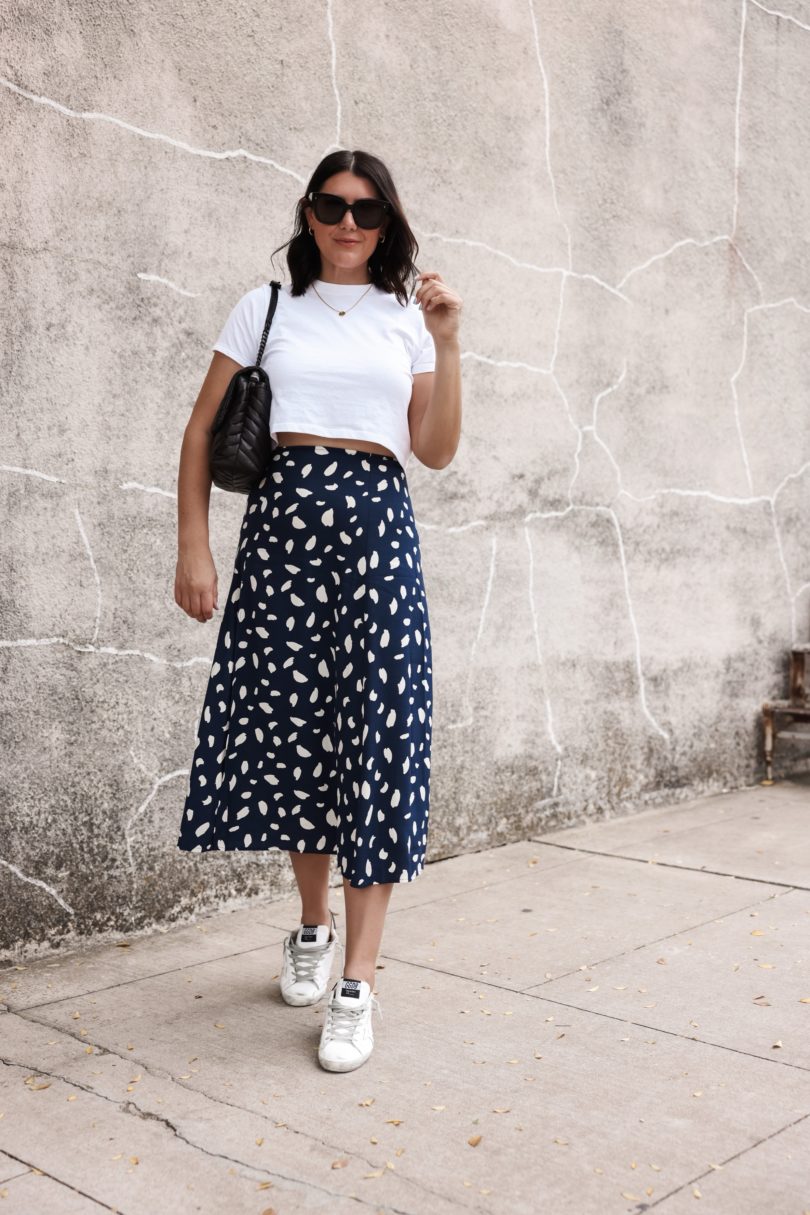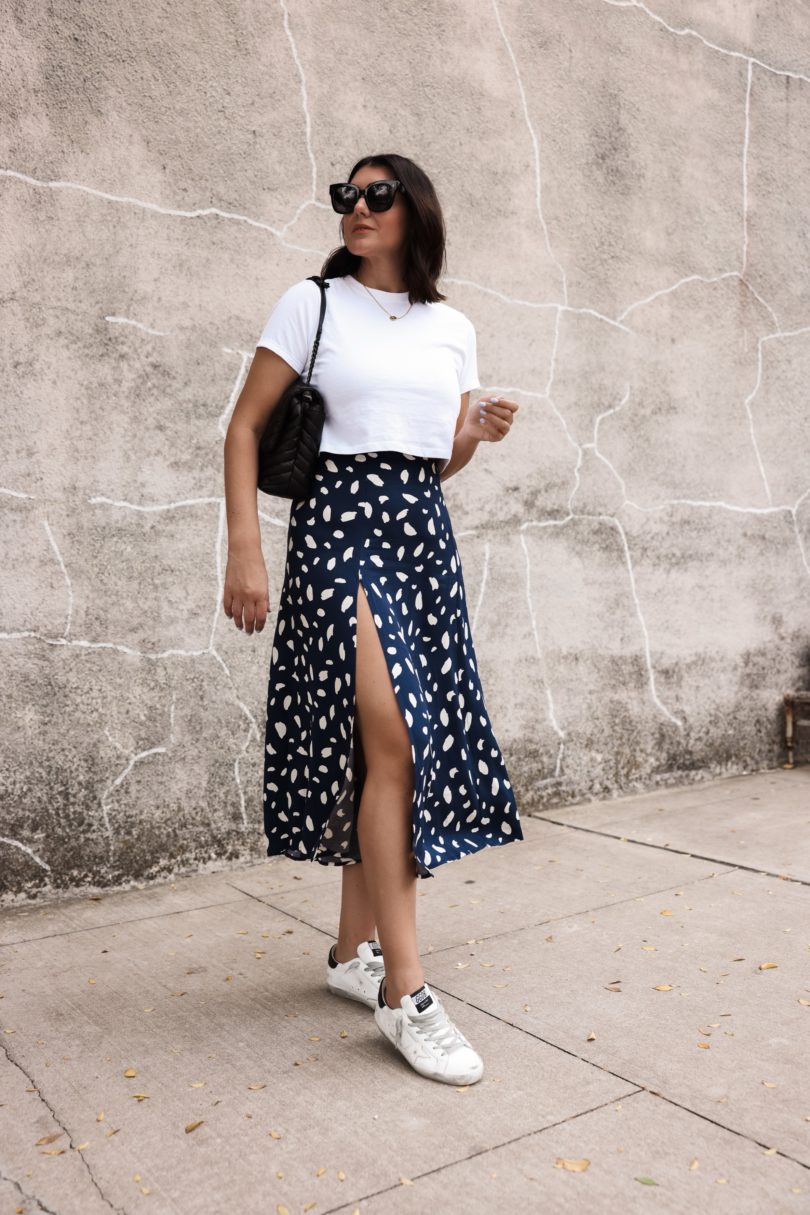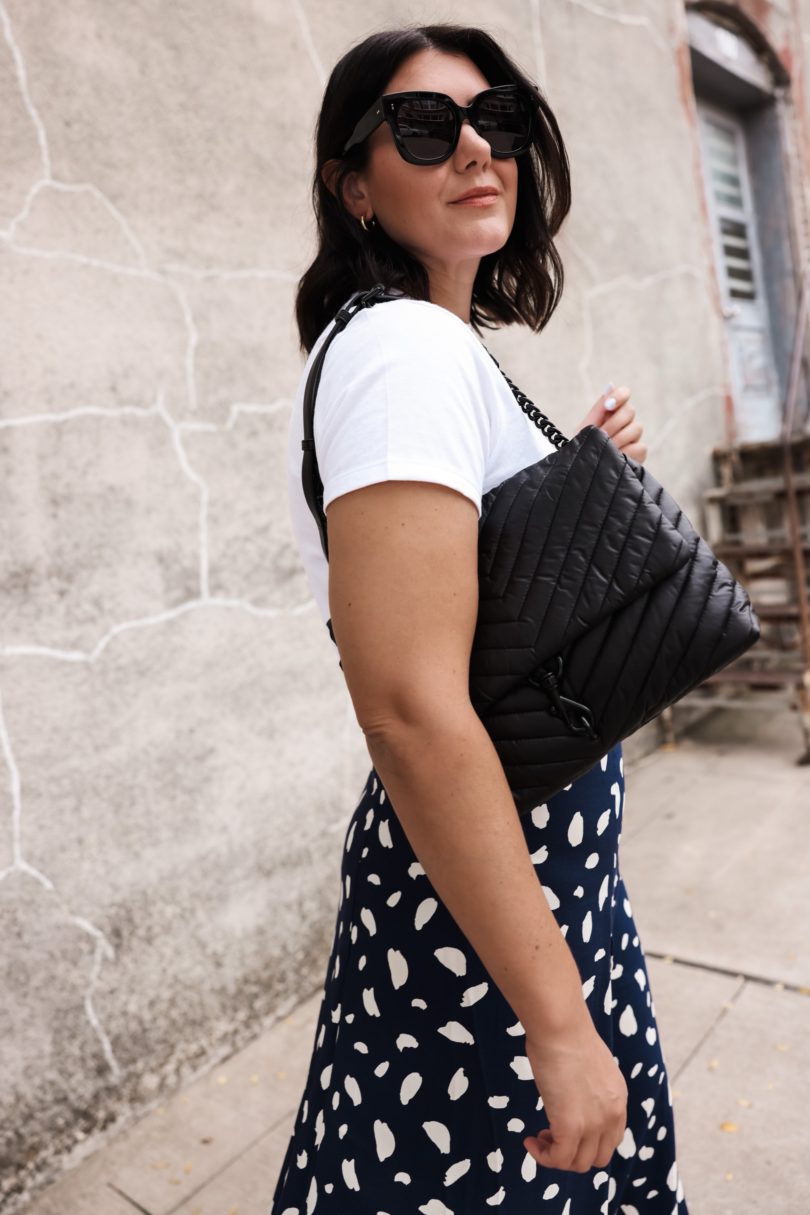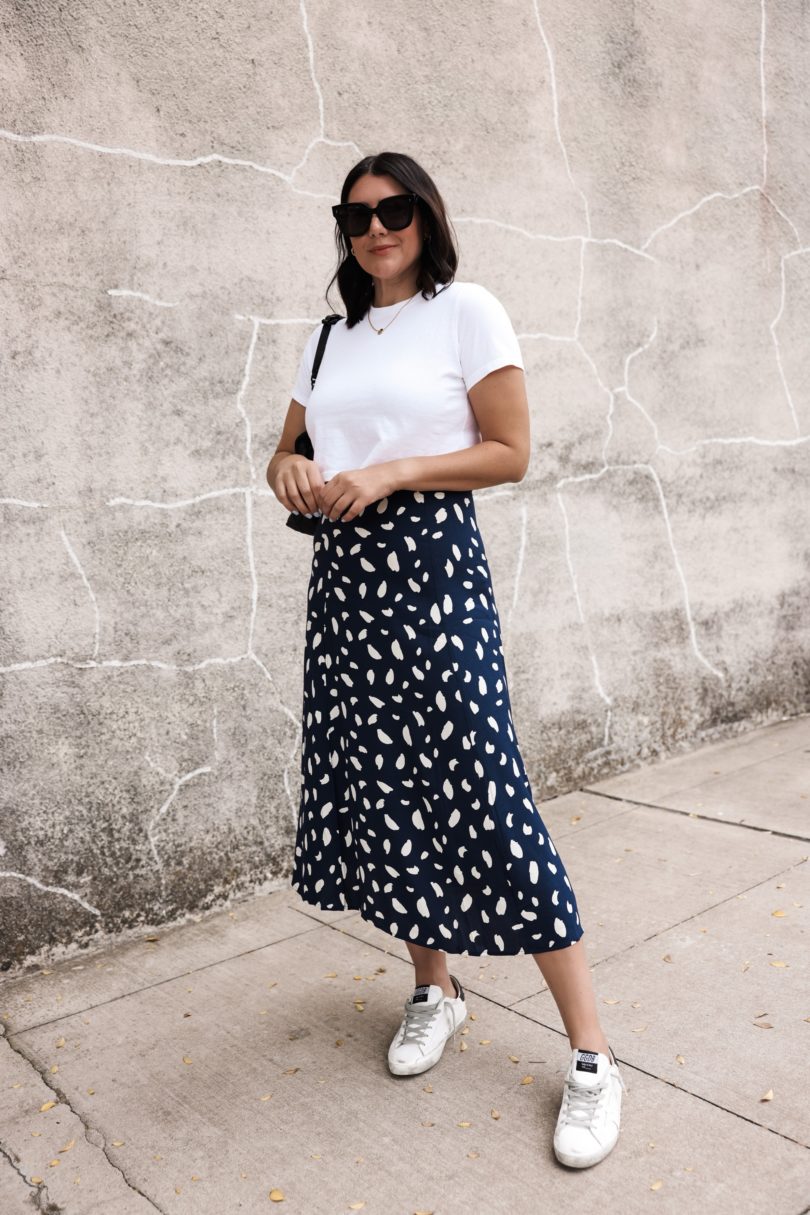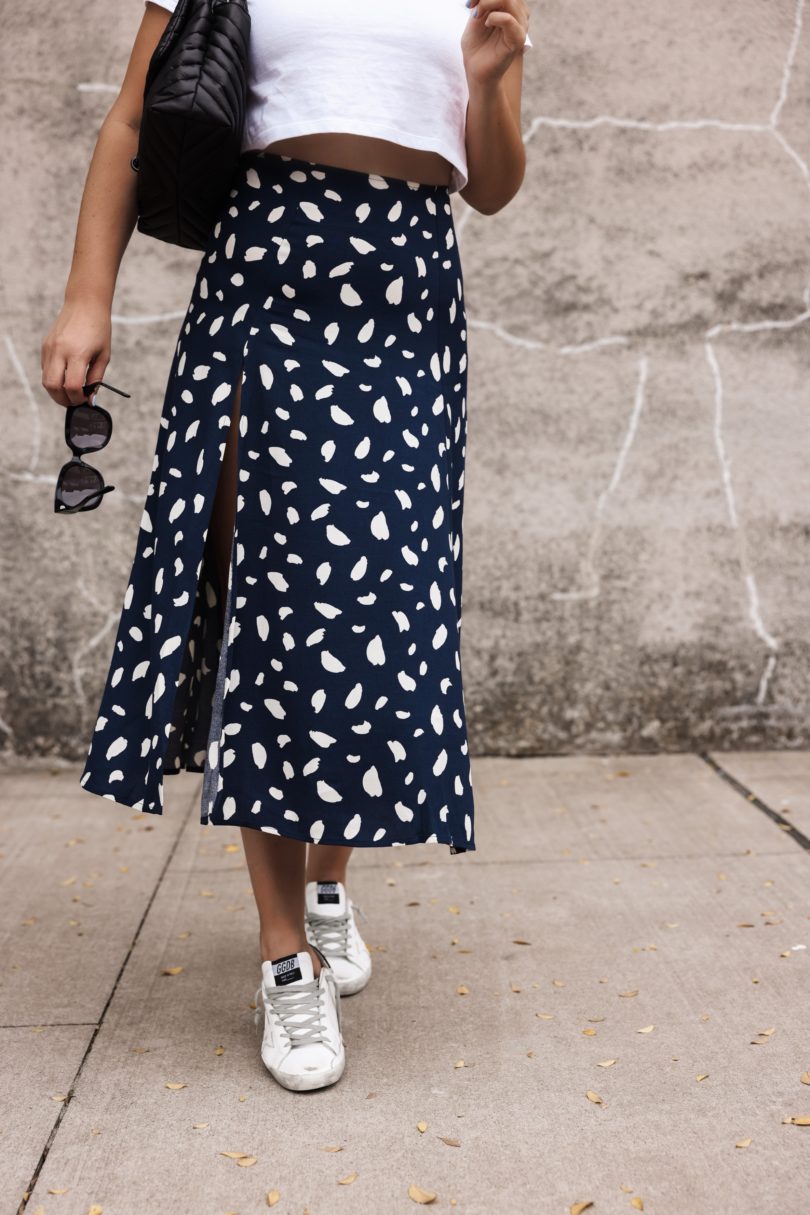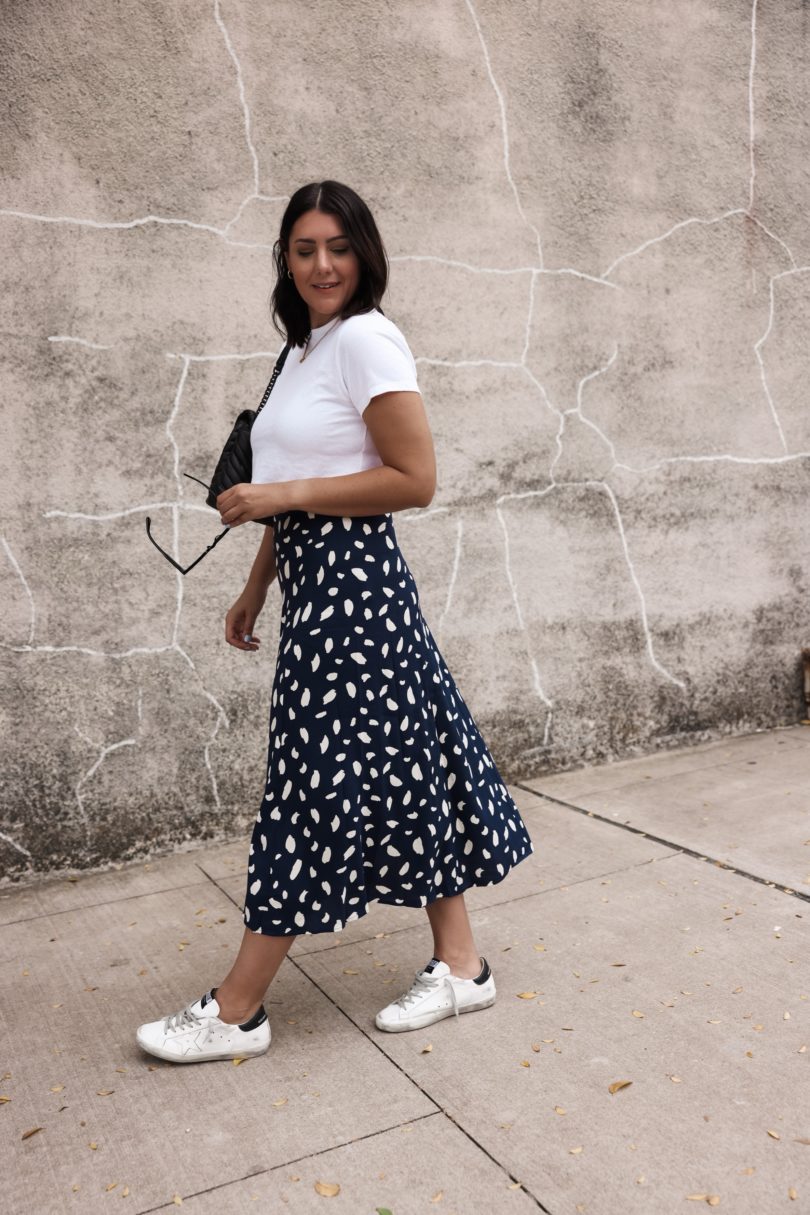 Is there anything easier or more classic than a simple tee and a midi skirt? Absolutely not. Well okay, okay… maybe a dress is techincally easier, but you get where I'm coming from. This look is a classic look for spring, summer and fall. Honestly, this look is pretty season less, I mean you could even add a jacket to it for a winter look if it wasn't too cold out. An easy year round outfit? Yes please.
Now this skirt is Reformation and I find Ref to run snug. Maybe that's just me, but this seems to be consistent for me. I am in the size 8 of the skirt and it fits more like a 6 I find. I would size up if you need more room in the waist, but if not stay TTS. The tee I also sized up in — I'm in the large! It fits small, so definitely size up if you need room for boobs, shoulders or arms.
Find my skirt from Reformation here. 
Midi Skirts for Fall

Speaking of this tee, this is one of my new favorite ways to wear high waist skirts — with a cropped tee. I had all but given up on the cropped tee trend until I realized they were made for high waist skirts! It crops at the right length and you don't have to tuck anything in, so there is no bulk. It's my favorite hack which isn't really a hack but that's actually all hacks in the internet now. I saw one the other day that was a 'hack' on how to fold towels but it was just folding the towel. This advice has the same energy.