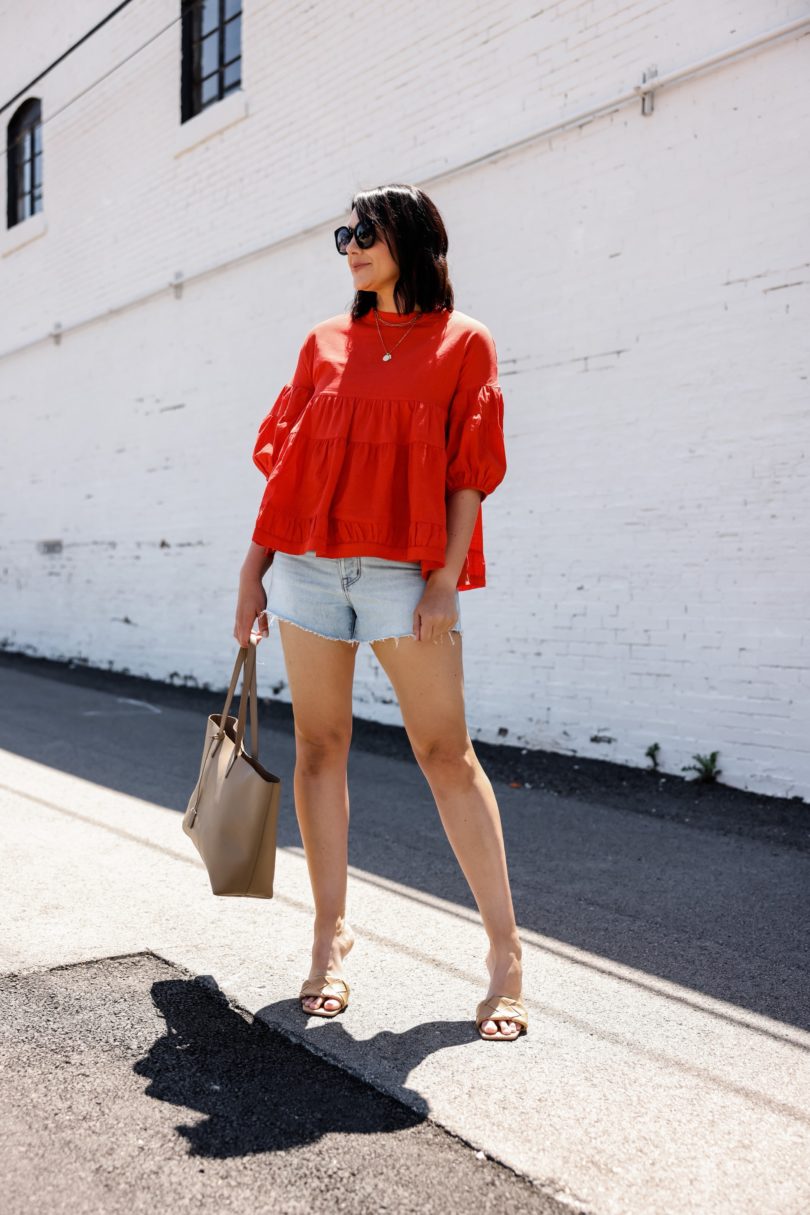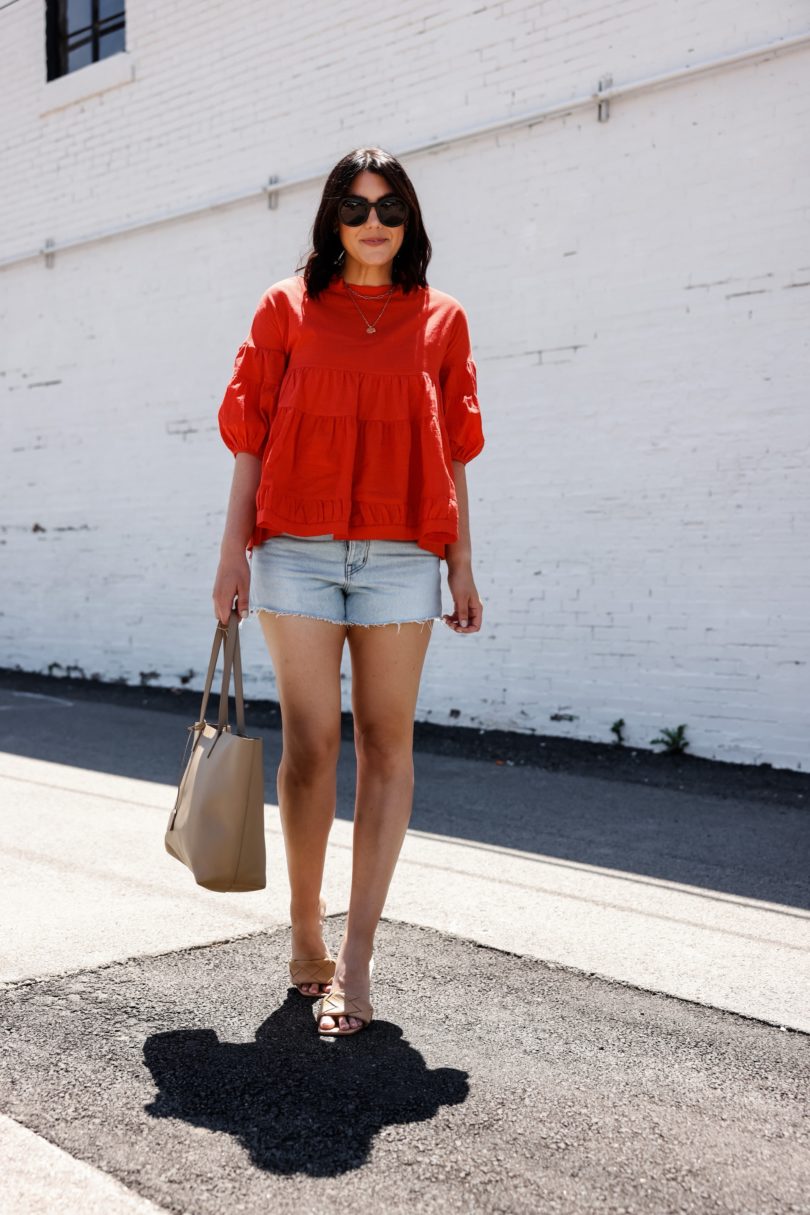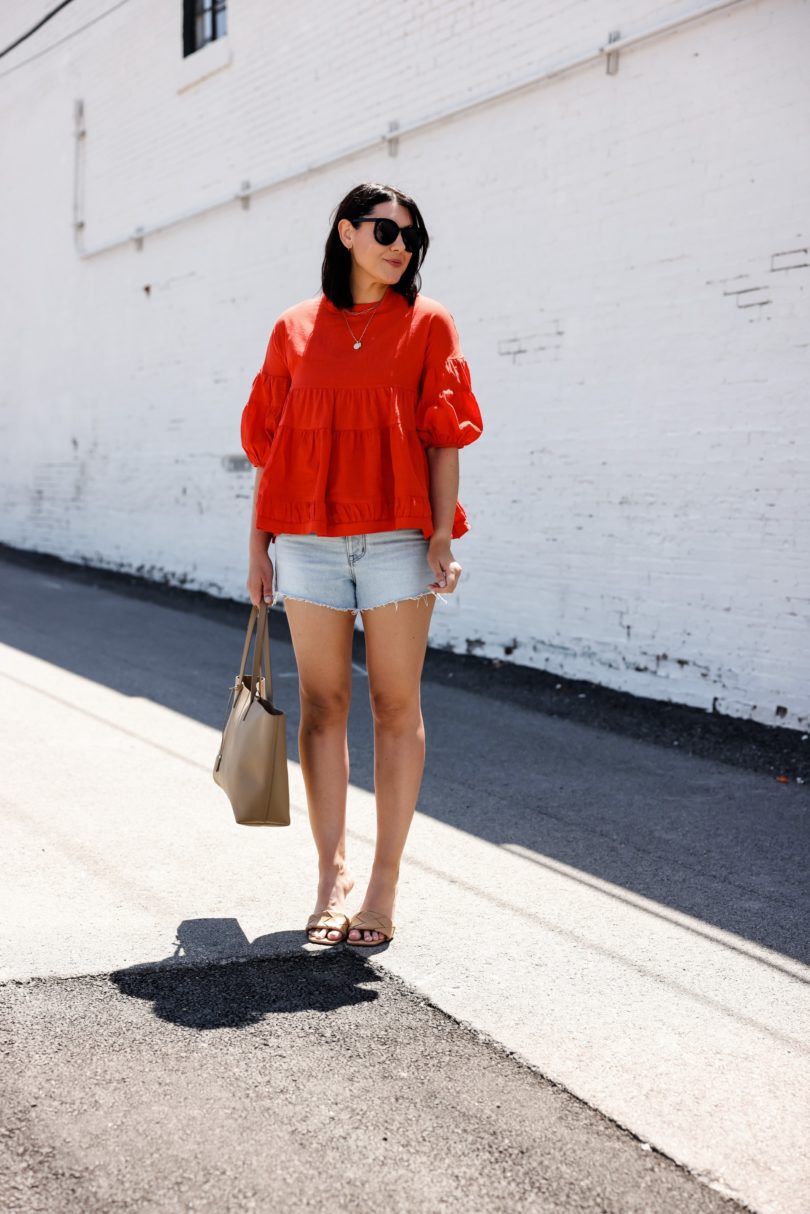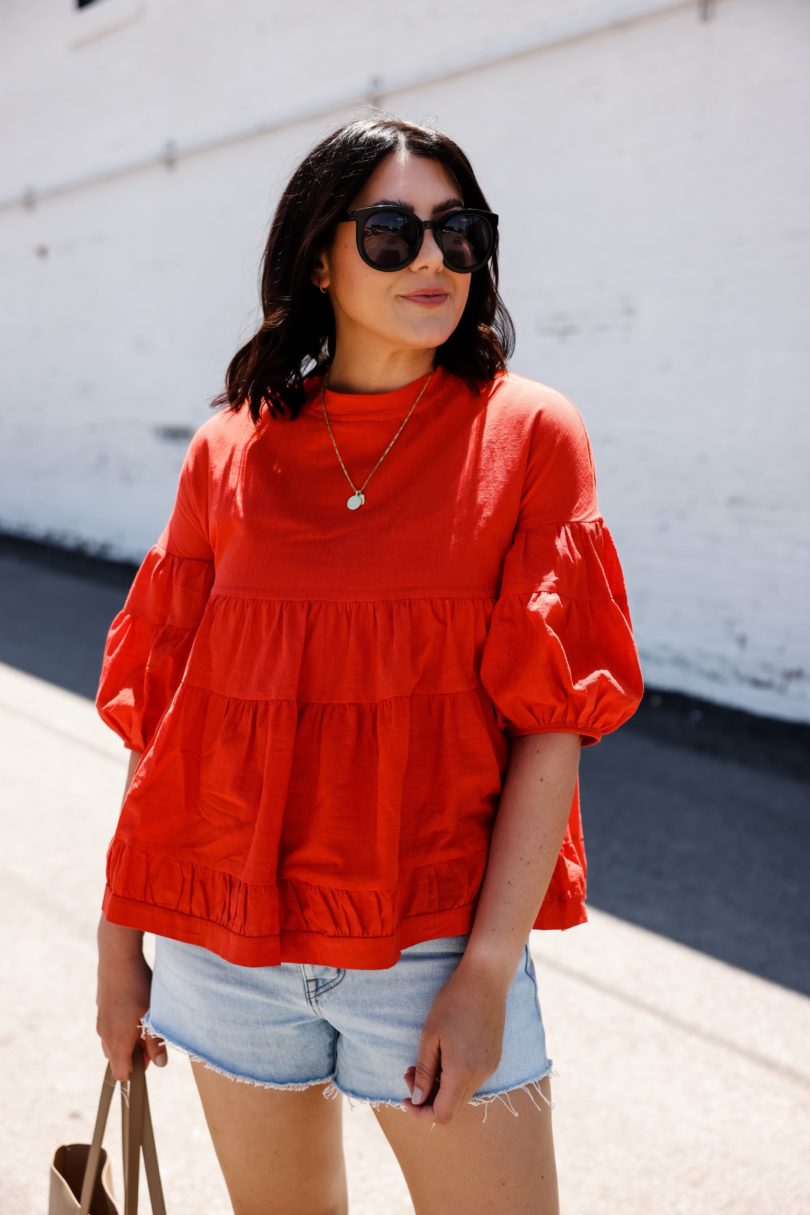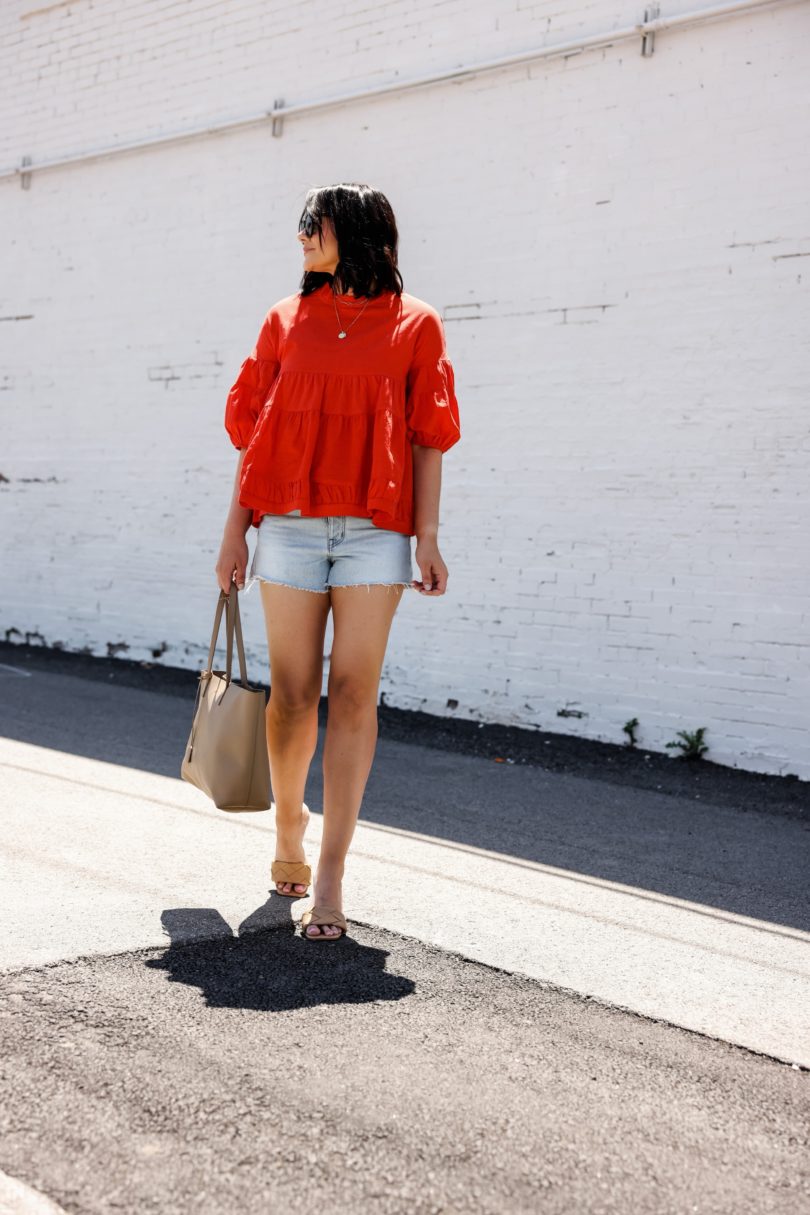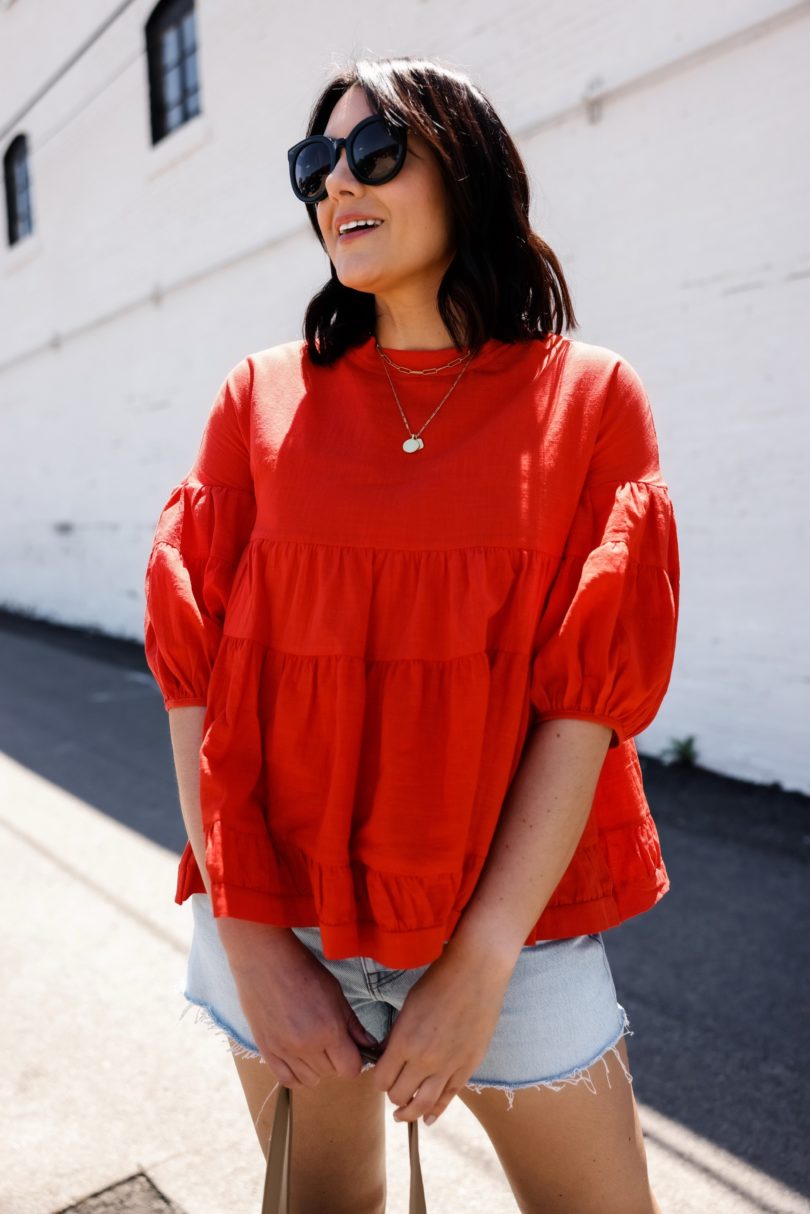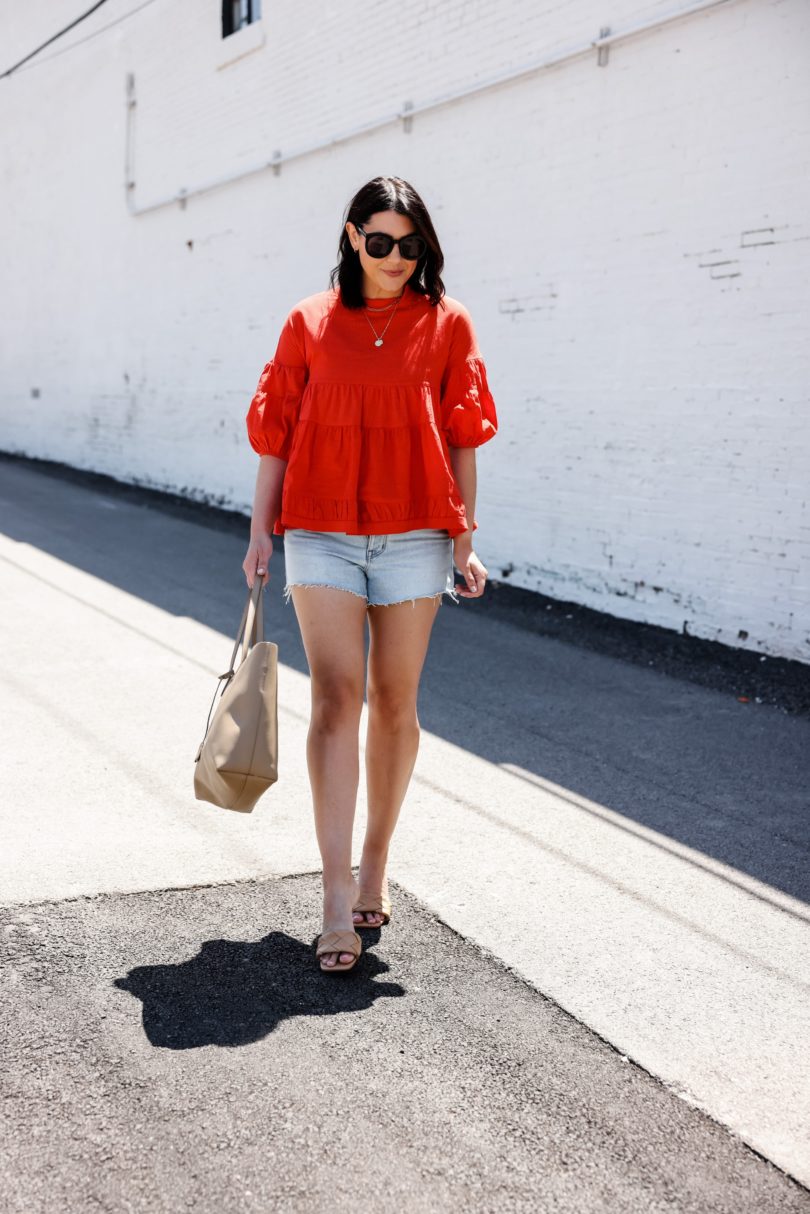 I have found some of the best finds recently on Amazon, if I do say so myself. This top could easily be from Anthropologie but nope — it's under $30 from Amazon. You can close your jaw now. 😉
So this tiered blouse has a liner in it as well and it's a thicker fabric so it keep sit's shape. It's not for 100 degree days but for early and late summer it's perfect. I am in the medium and it fits true to size! Find it here.
This pair of denim shorts is — no surprise — by Madewell. My favorite brand for denim everything. Jacket, shorts, jeans. Hell if they made a denim three piece suit ala Justin & Britney I'd probably buy it. This is the relaxed denim shorts and they run true to size but if you want them a bit more relaxed size up one. I am in the 28 and they are true to size but fairly short. Also they're on sale!! Find them from Madewell here!