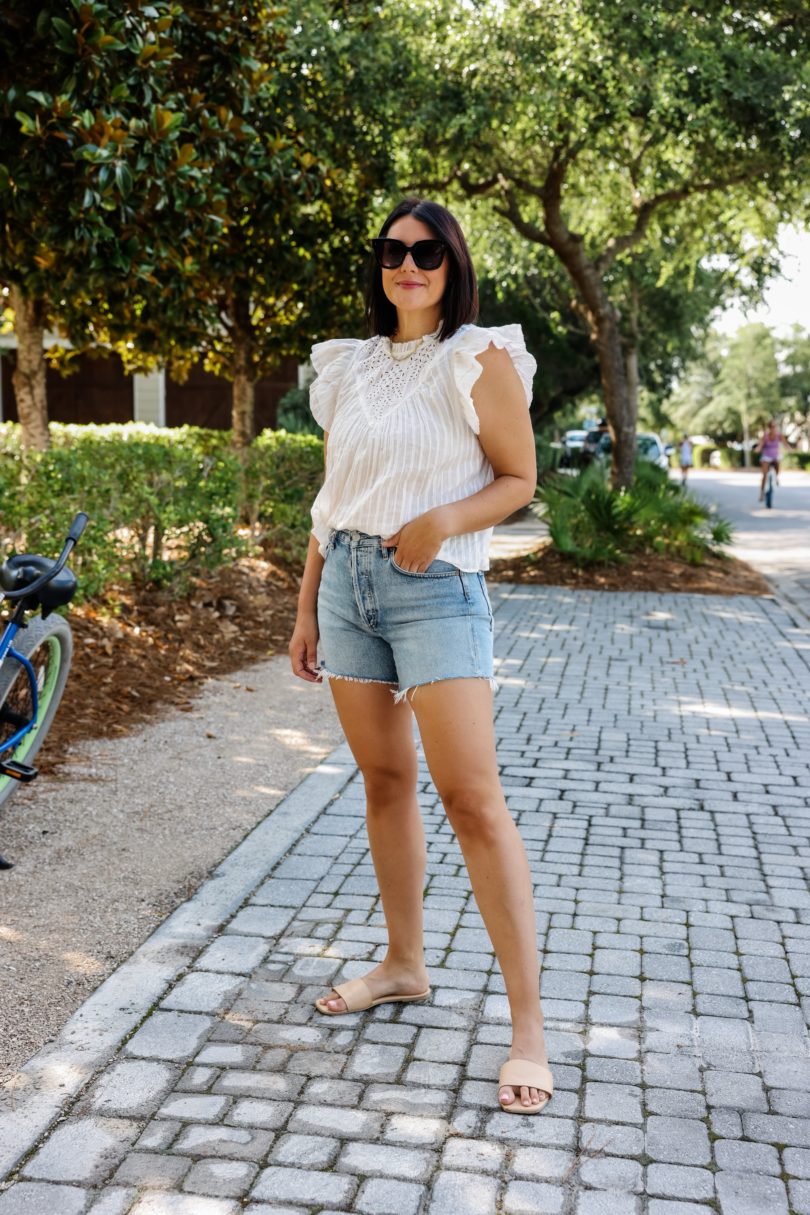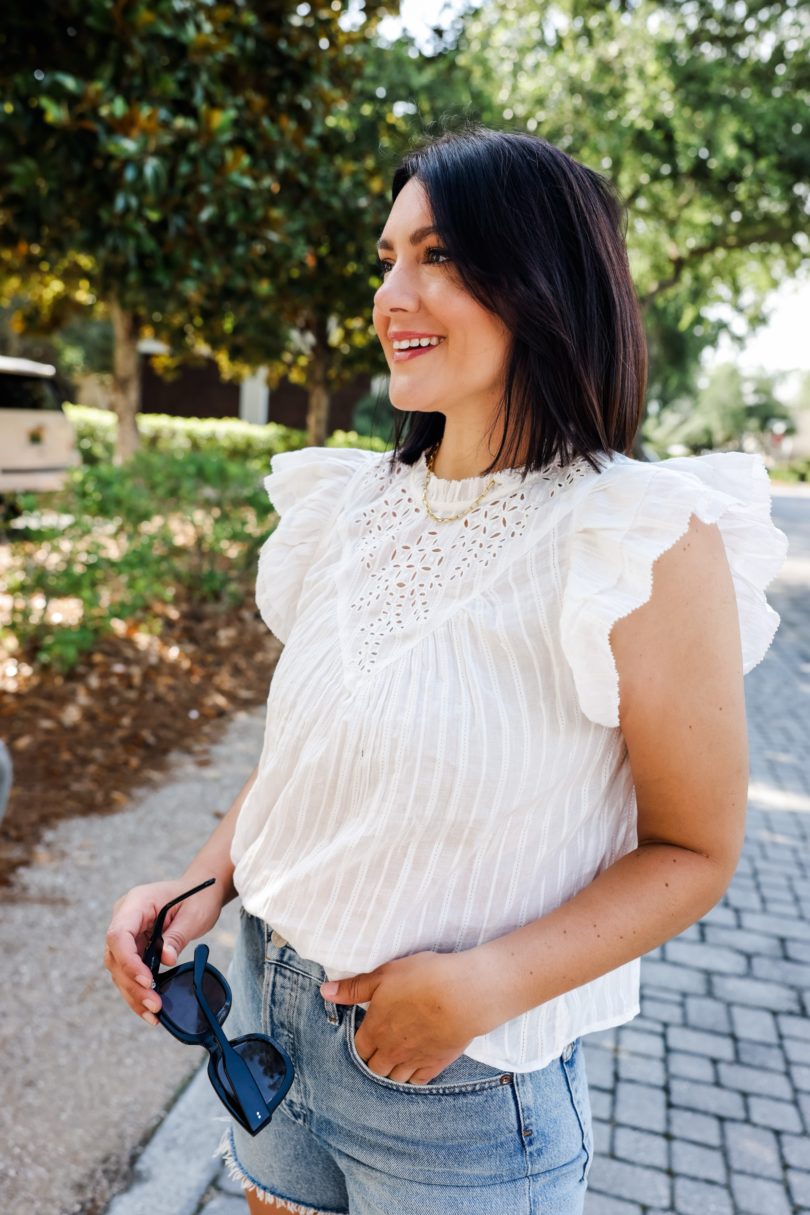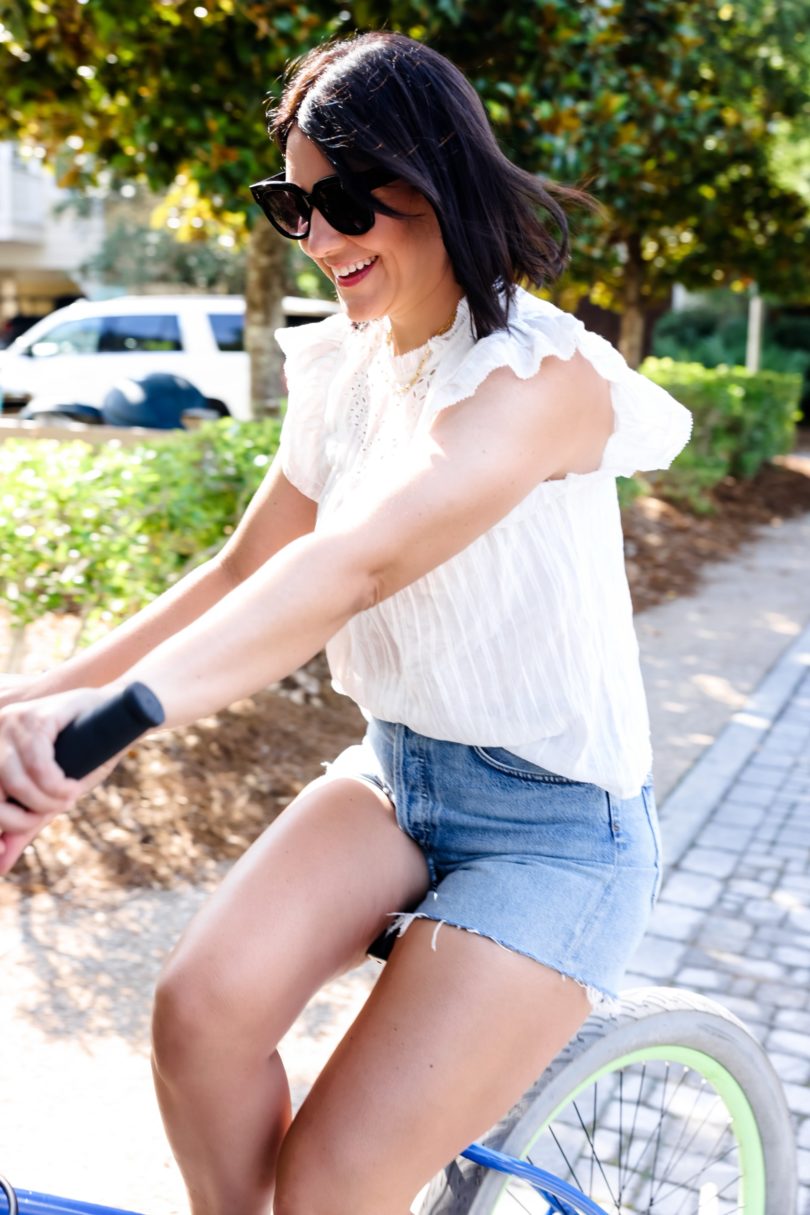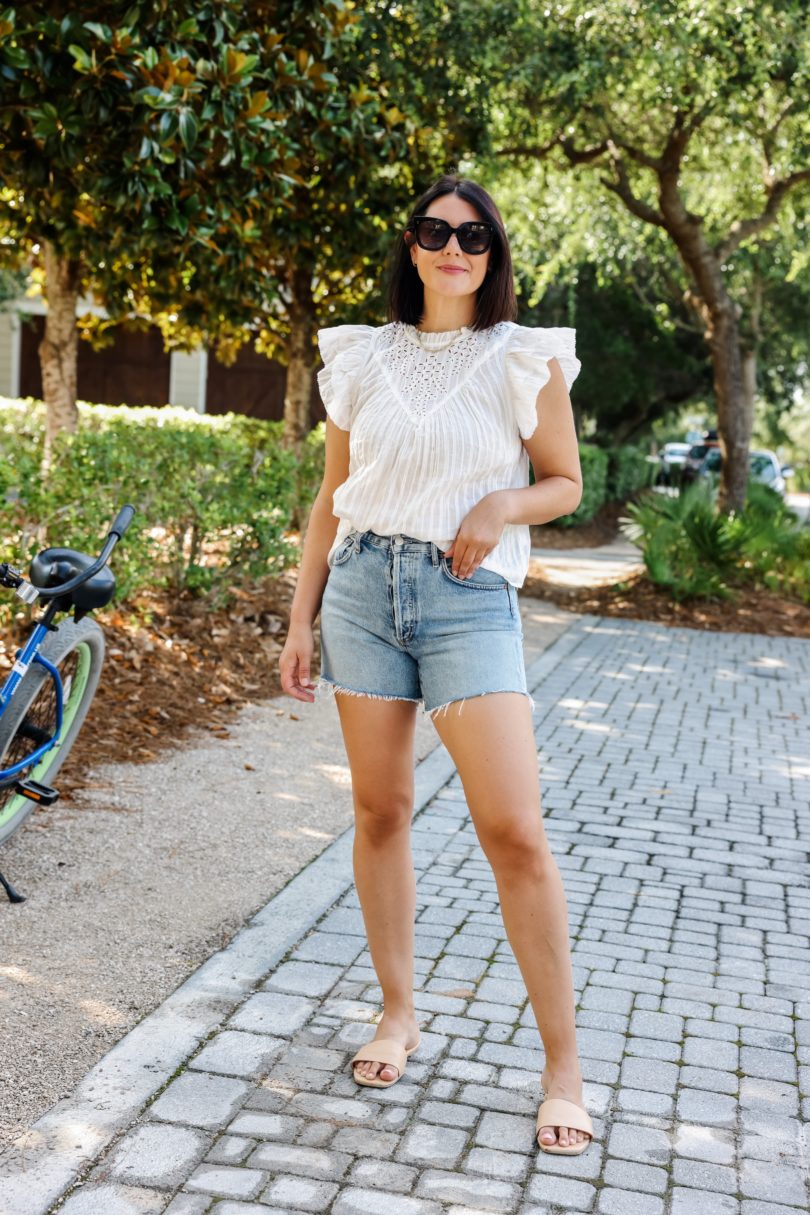 One day while we were at the beach, we decided to stroll the town of Seaside and shop a little. This was the perfect outfit for a non-beach day. This top from Target was a last minute buy and I'm SO glad I picked it up. It's lightweight and perfect for cutoffs because it gives the outfit a fancy vibe. Target? Fancy? Hell yeah. Fancy's a mindset not a number on a price tag.
I'm in the medium of the top. Pretty true to size, slightly sheer but not see through. Find it here.
We had access to our condo's bicycles and let me tell you it's been a minute since I've rode a non-stationary bicycle and I showed. Fun fact: it's hard to get a graceful photo on a bike. I think we took a good 20 shots of me before we got a couple of ones that my face didn't look like I was about to run into a wall. We were laughing through the whole shoot but I think it worked out well. I did finesse my bicycle skills by the end of the week, I'm happy to report.
My shorts are from Agolde and let me tell you, Agolde is here for life. They are high quality 100% cotton and they will last you for every summer from here on out. I'm not even kidding, I love Agolde for this reason. This is the Reese style, it's a closer fit at the hips / waist but more relaxed in thighs. I'm in the 28, they run true to size. Find them here!