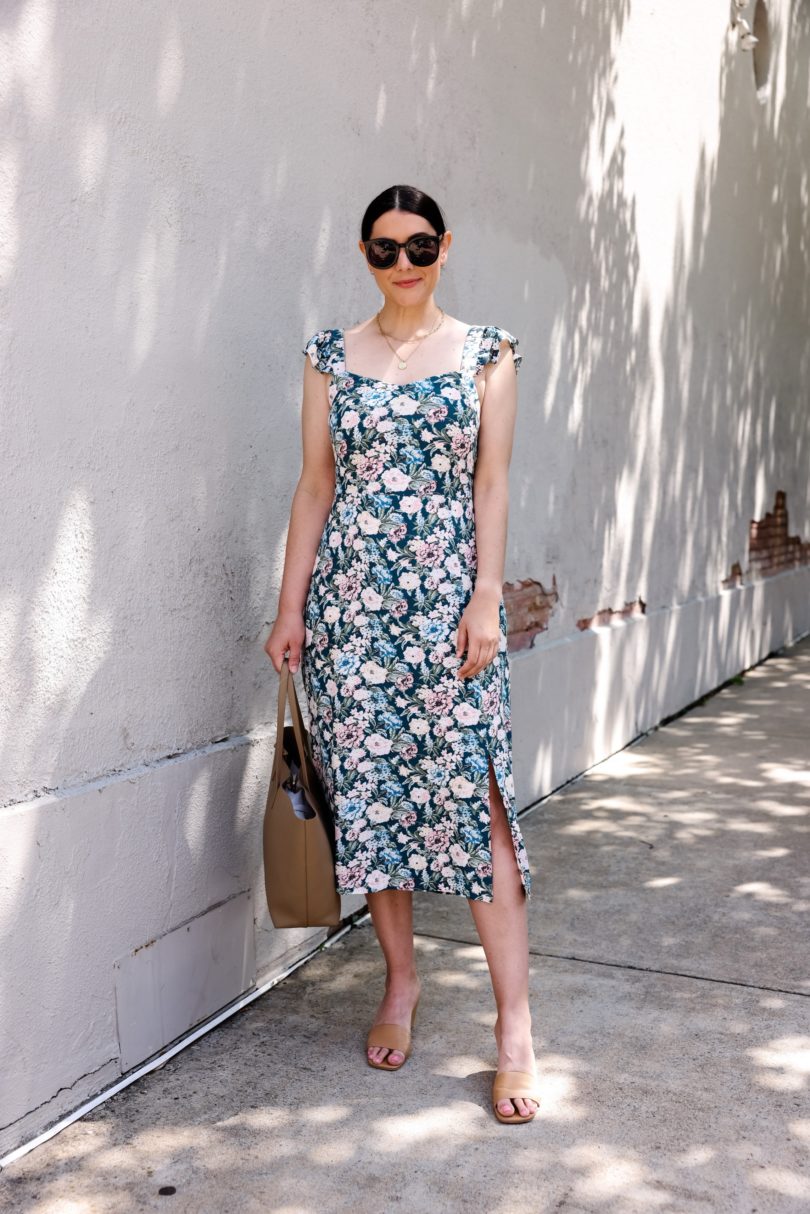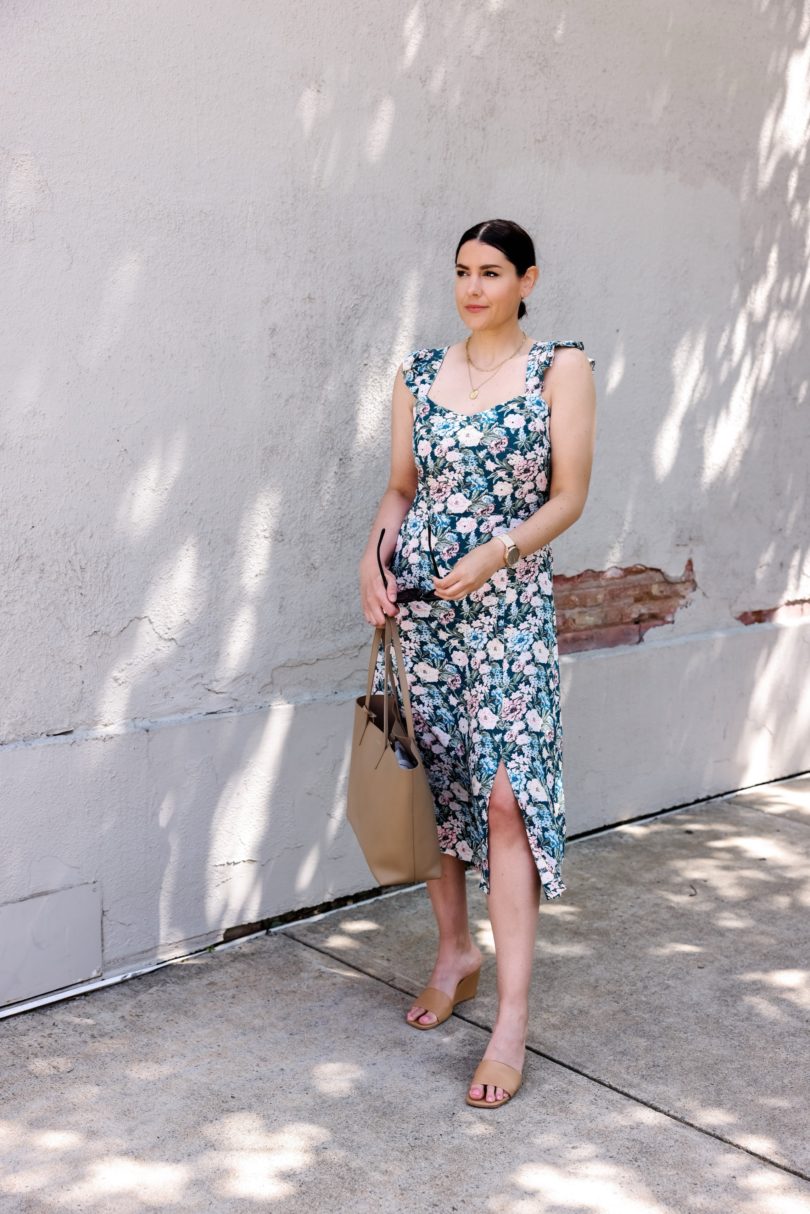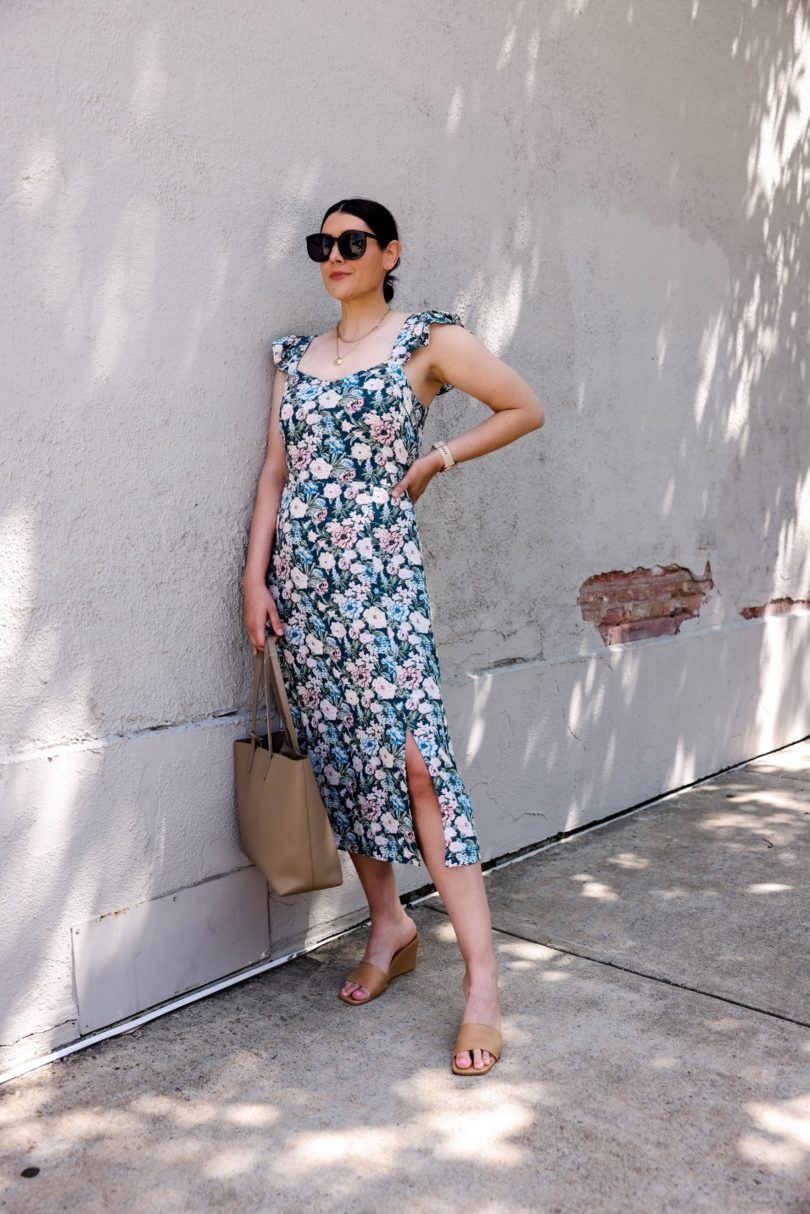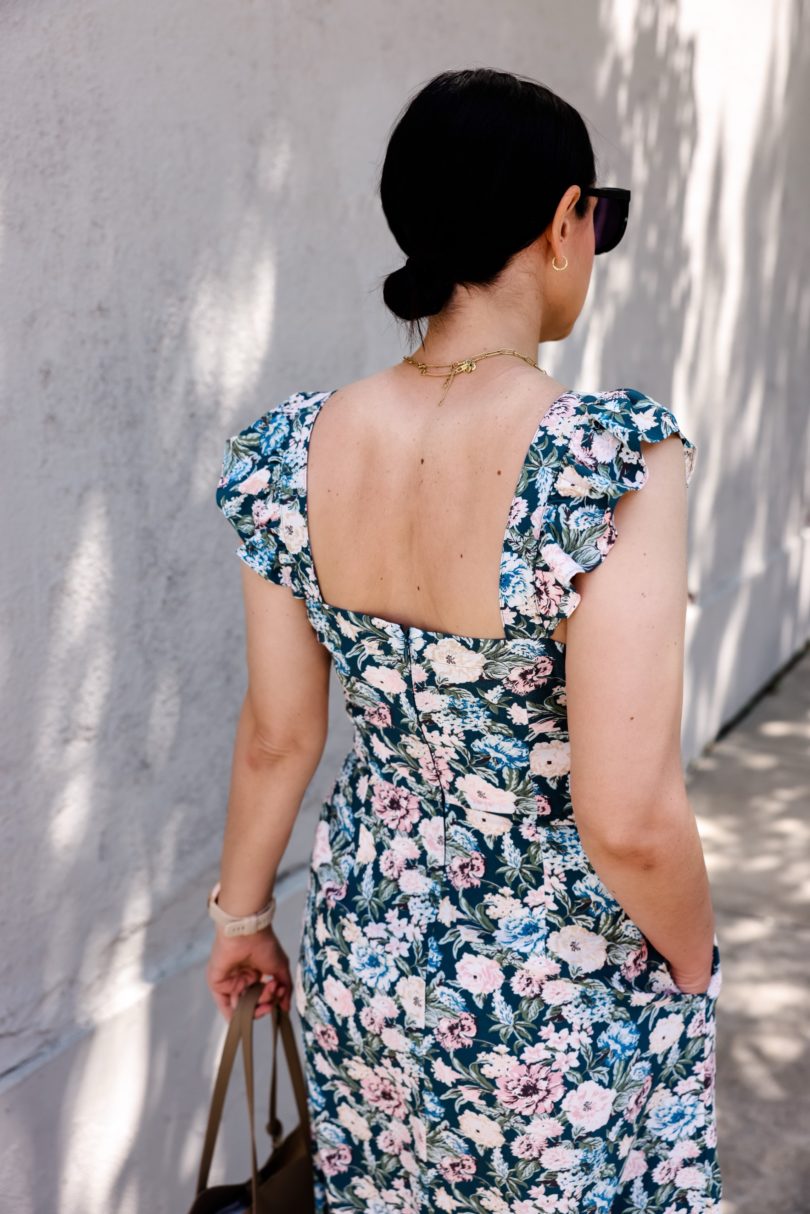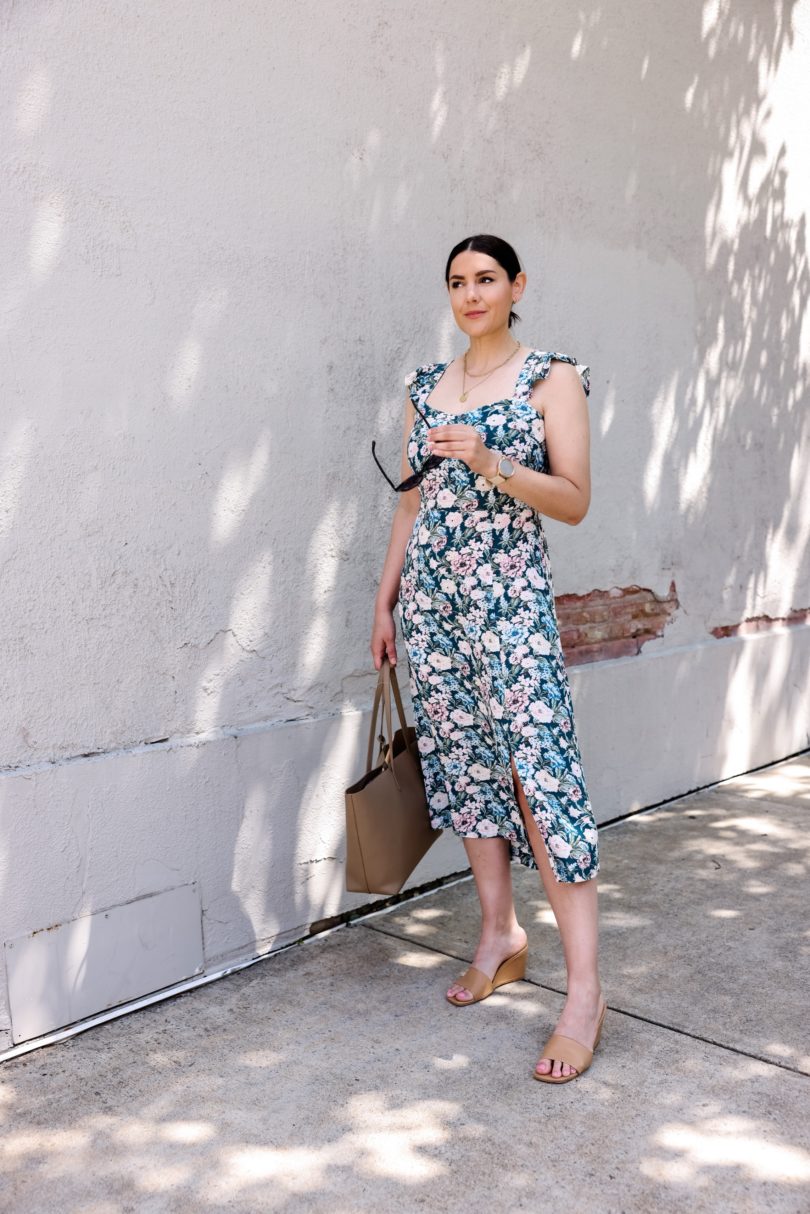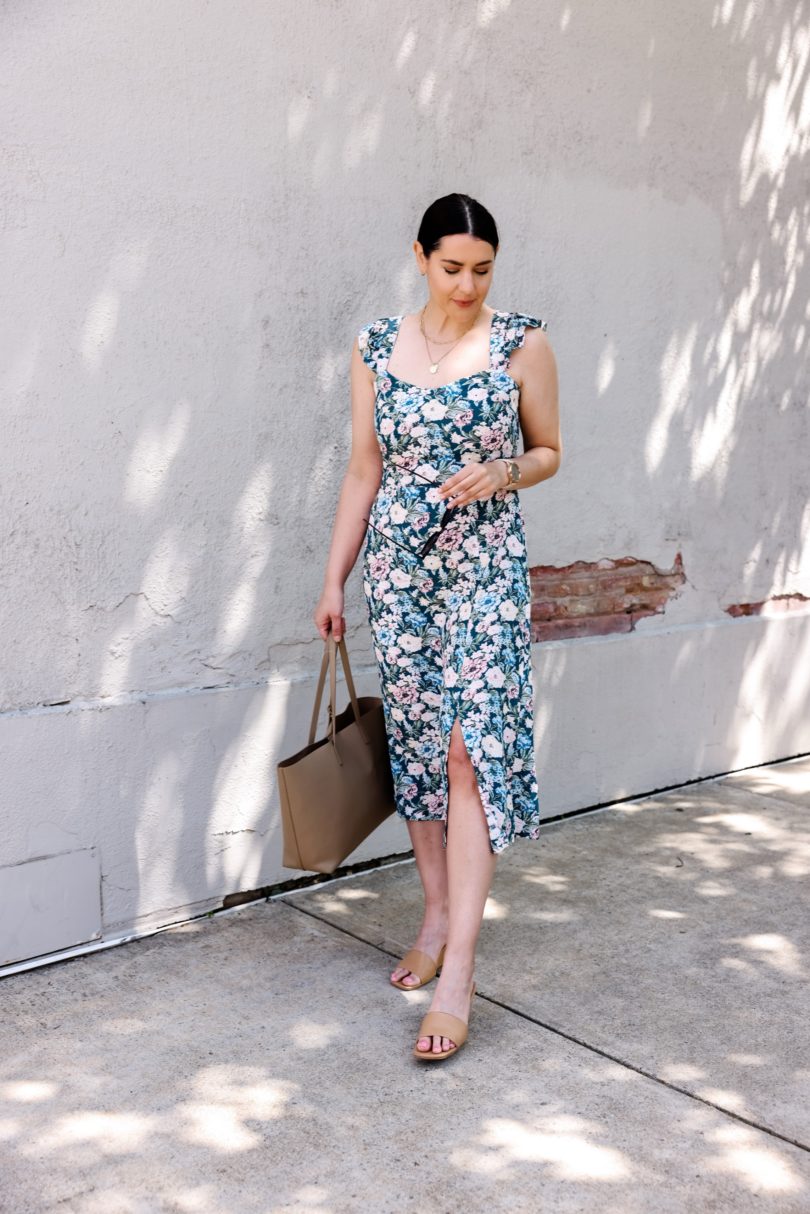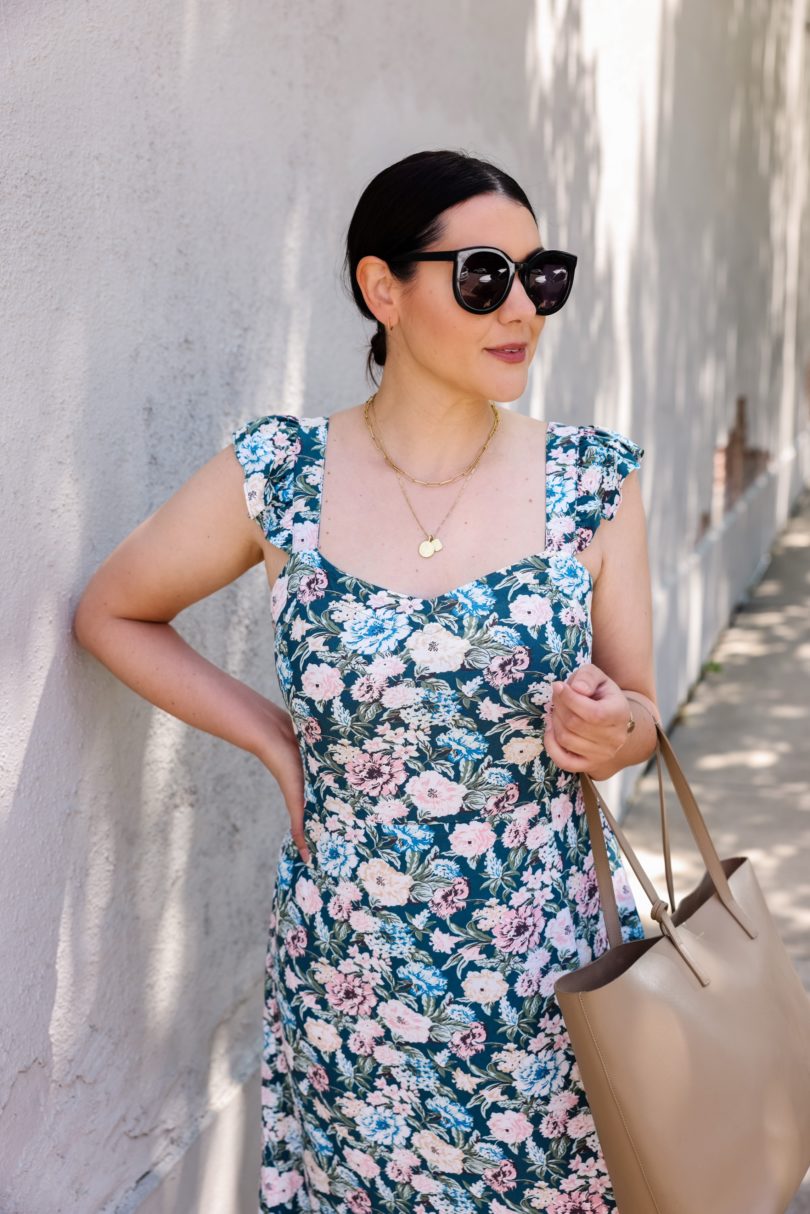 If you feel like you've traveled back into time on here in the last few weeks, you have. The year is 1995. The internet only exists through an AOL CD you got in the mail. Dunkaroo's are my only motivation to wake up in the mornings. And this dress looks IDENTICAL to a bedspread I was obsessed with as a kid. Yes I was obsessed with a bedspread and sheet set I had. I ended up using the same pillowcase through college until I left my pillow at a hotel in college and was low-key devastated. Don't judge 11 year old Kendi. Weird then, weird now.
Ya'll I have to be real honest, I am kind of loving the 90s throwbacks recently. This dress is straight out of a Spiegel catalog (please tell me you remember these?!) and I AM HERE FOR IT. The ruffles, the floral print, the square cut back, the split hem and the hip hugging bodice. Holy Mary Chapin Carpenter, this is good. And it feels super dressy but isn't complicated to wear. It's comfortable and easy to move in. Doesn't it give you reformation vibes? Well color you surprised because it's from Loft! Can you believe?!
I am in the 8 and I would suggest a size up if you have a D+ cup bust. I need the extra room there when I am adding in a strapless bra, which this dress calls for. Otherwise I would say the dress is fitted but true to size! (I tend to size up one with Loft dresses that are fitted with zippers or buttons around the bust. That's how I know to size up. If it zips, I skip a size.) Find this dress here!
Okay so I am trying my best to source some look alike wedges because these babies have sold out in this color! :/ I've got my best team (me) on it. But in the meantime, these slides would look great with this dress!