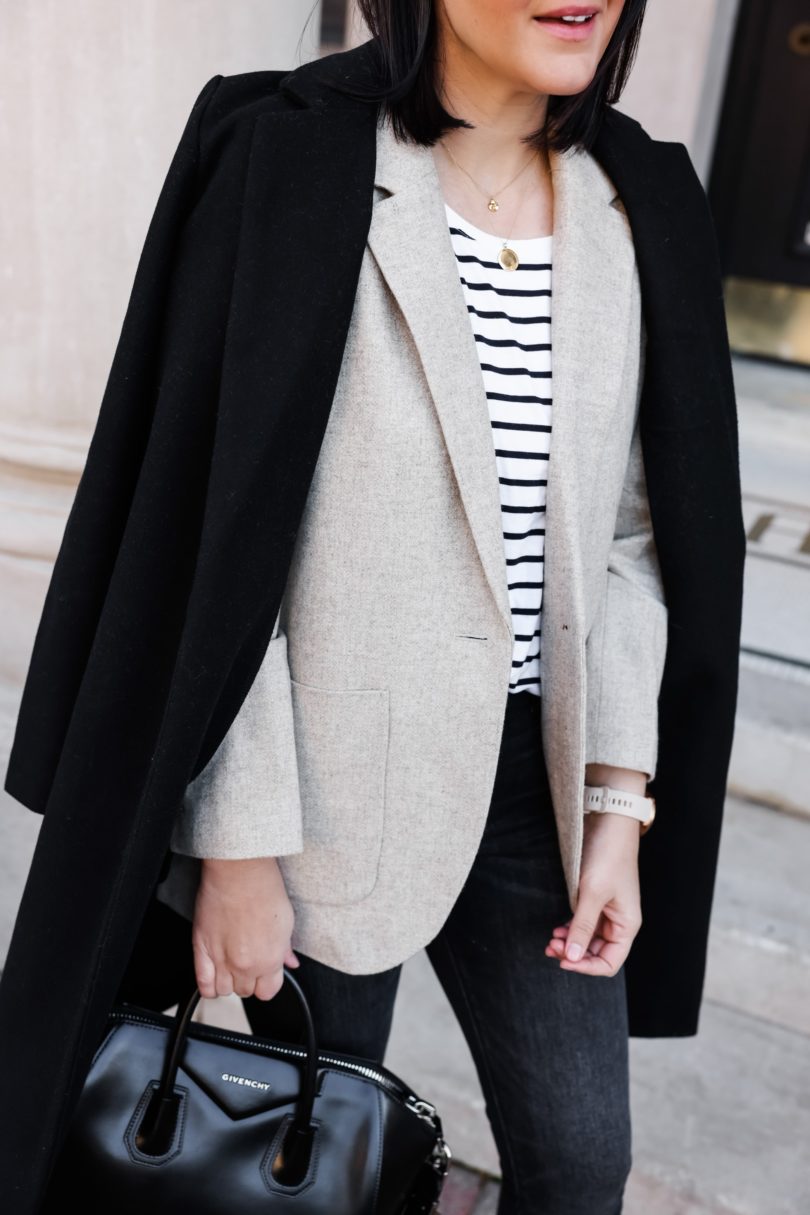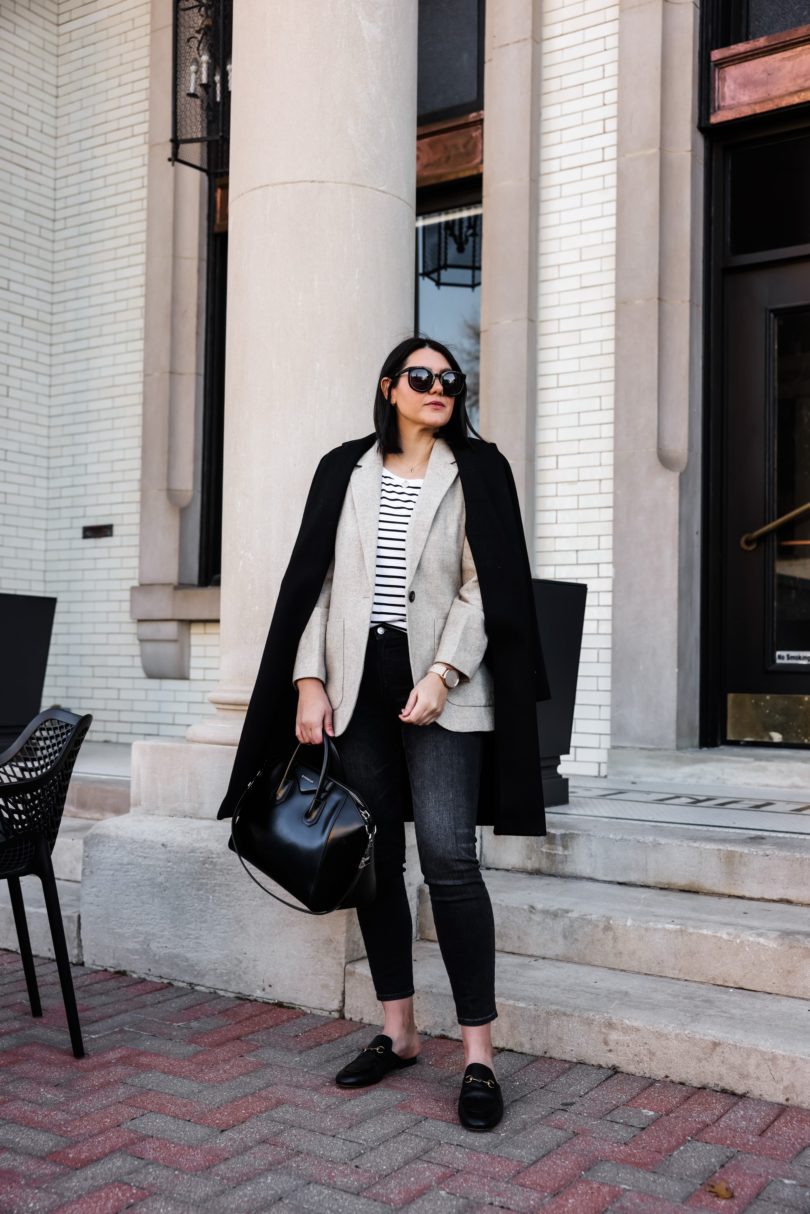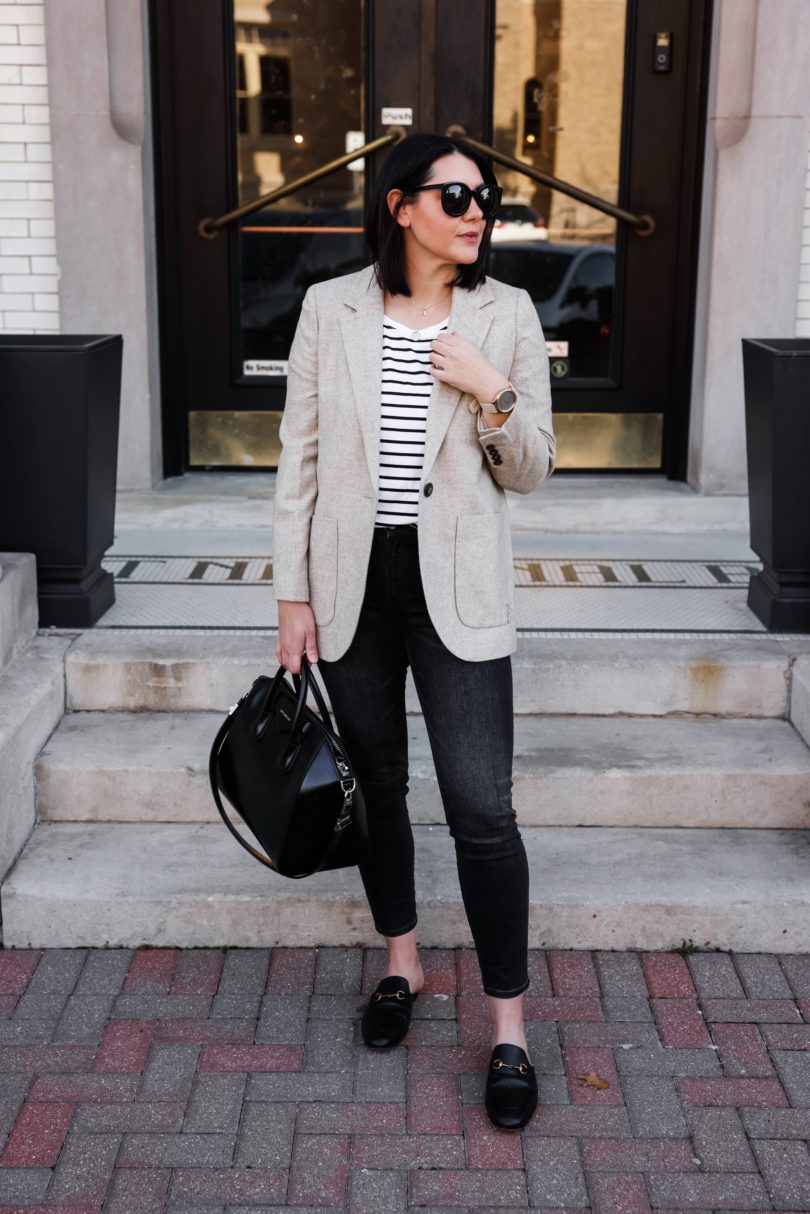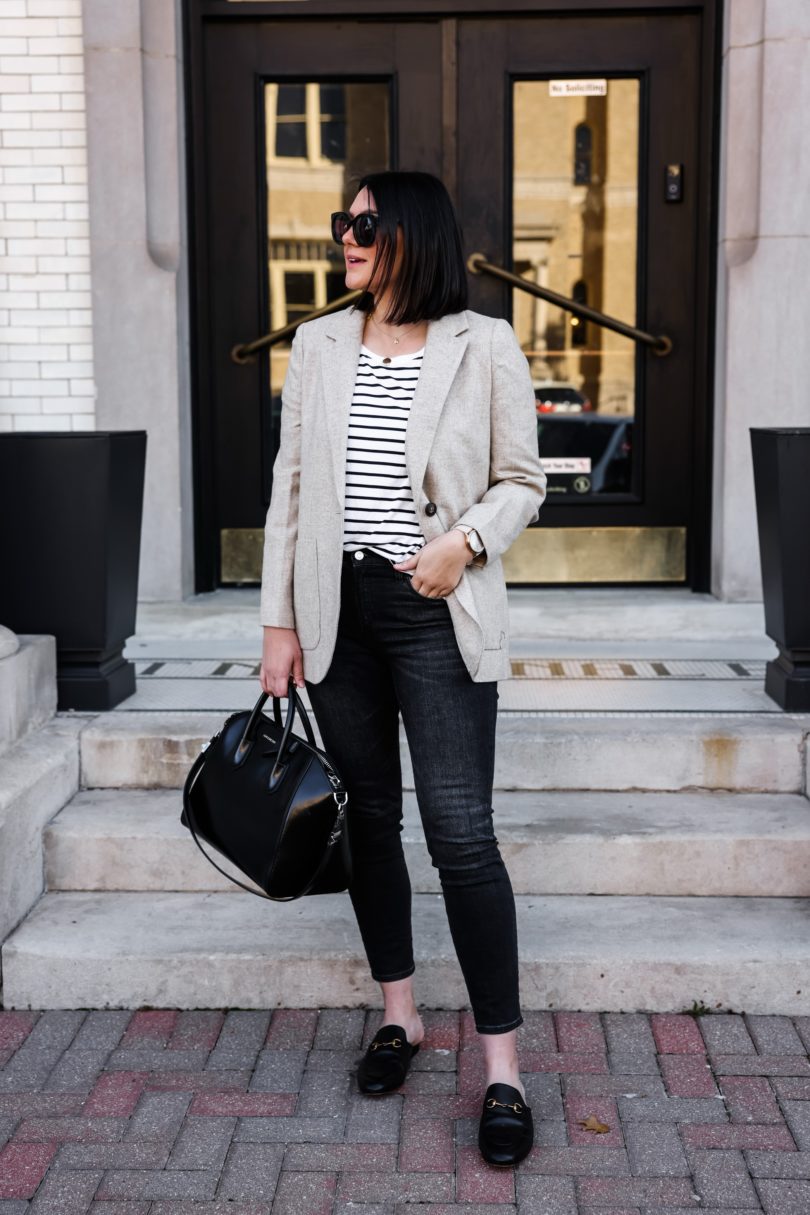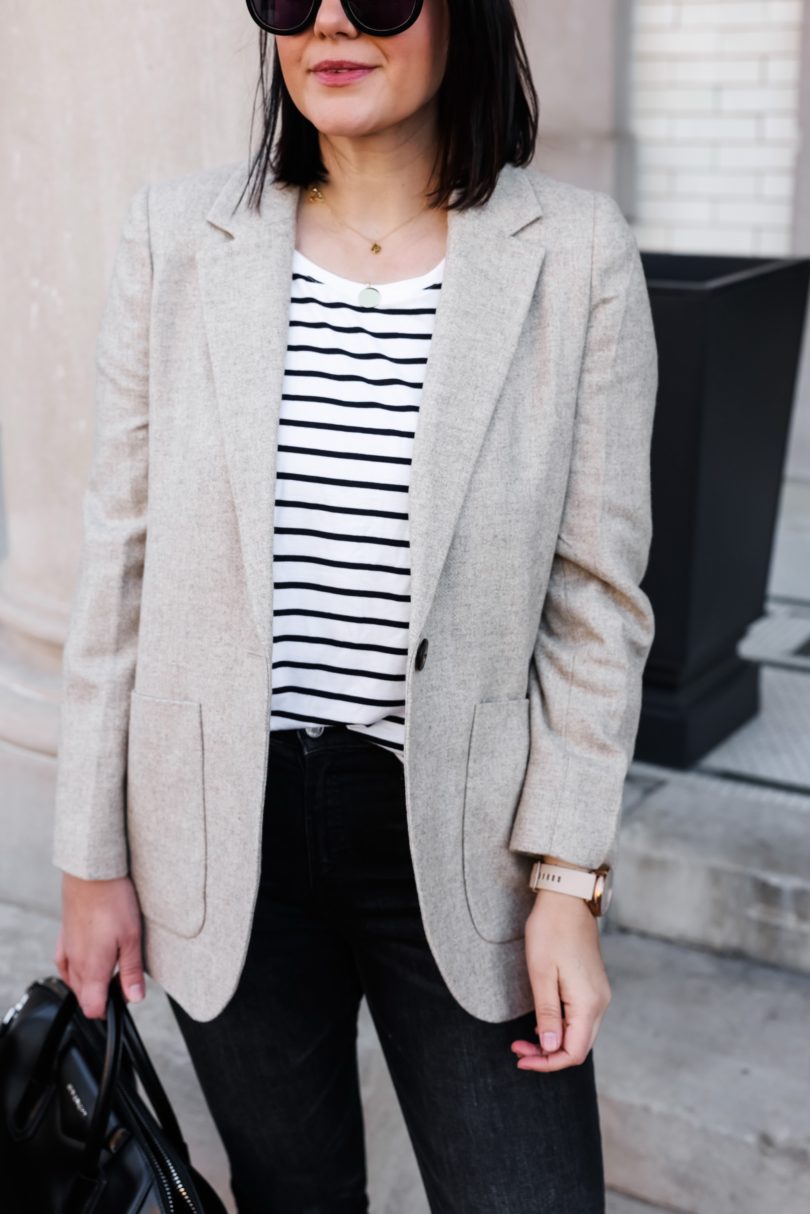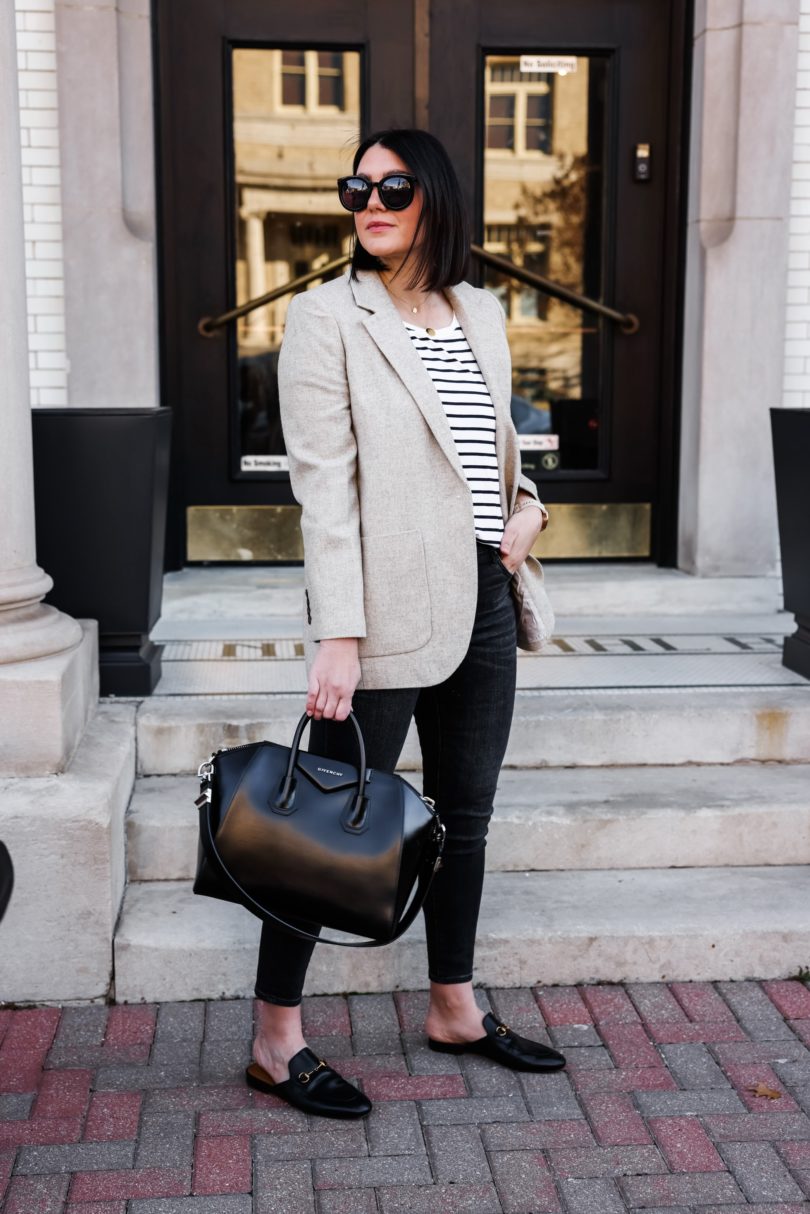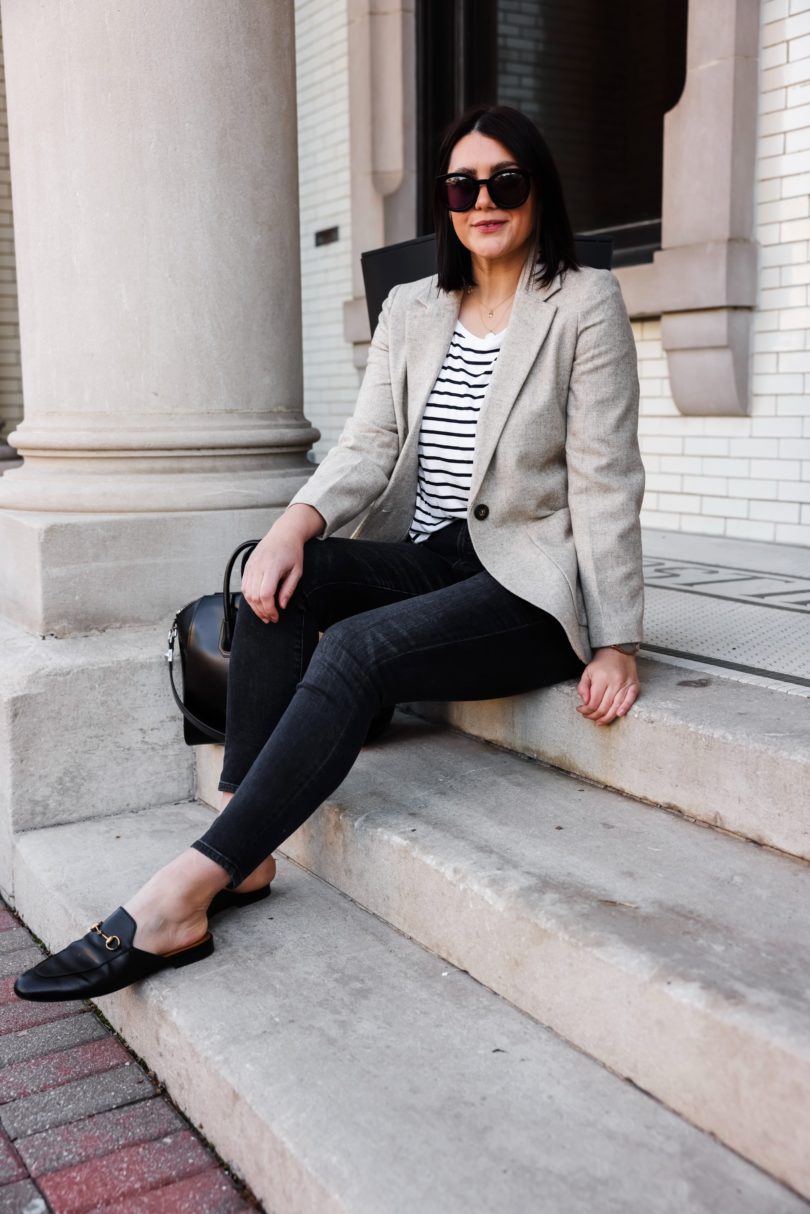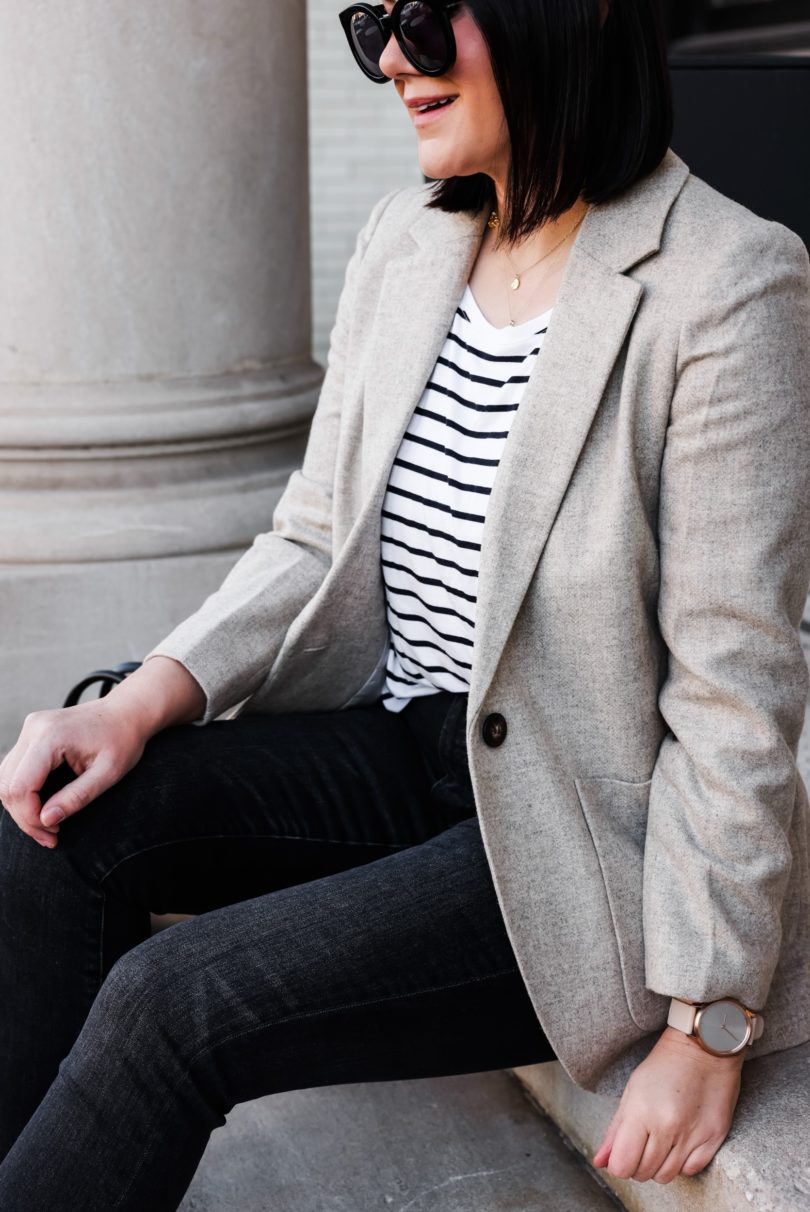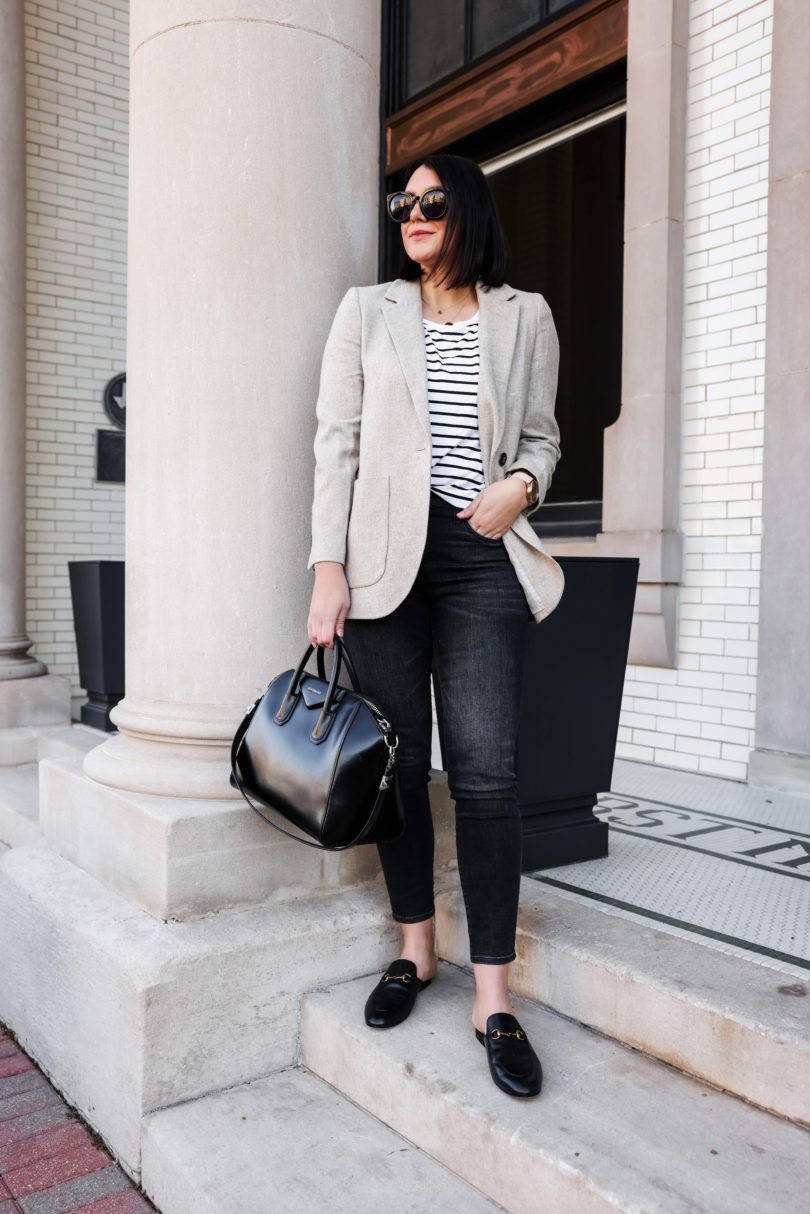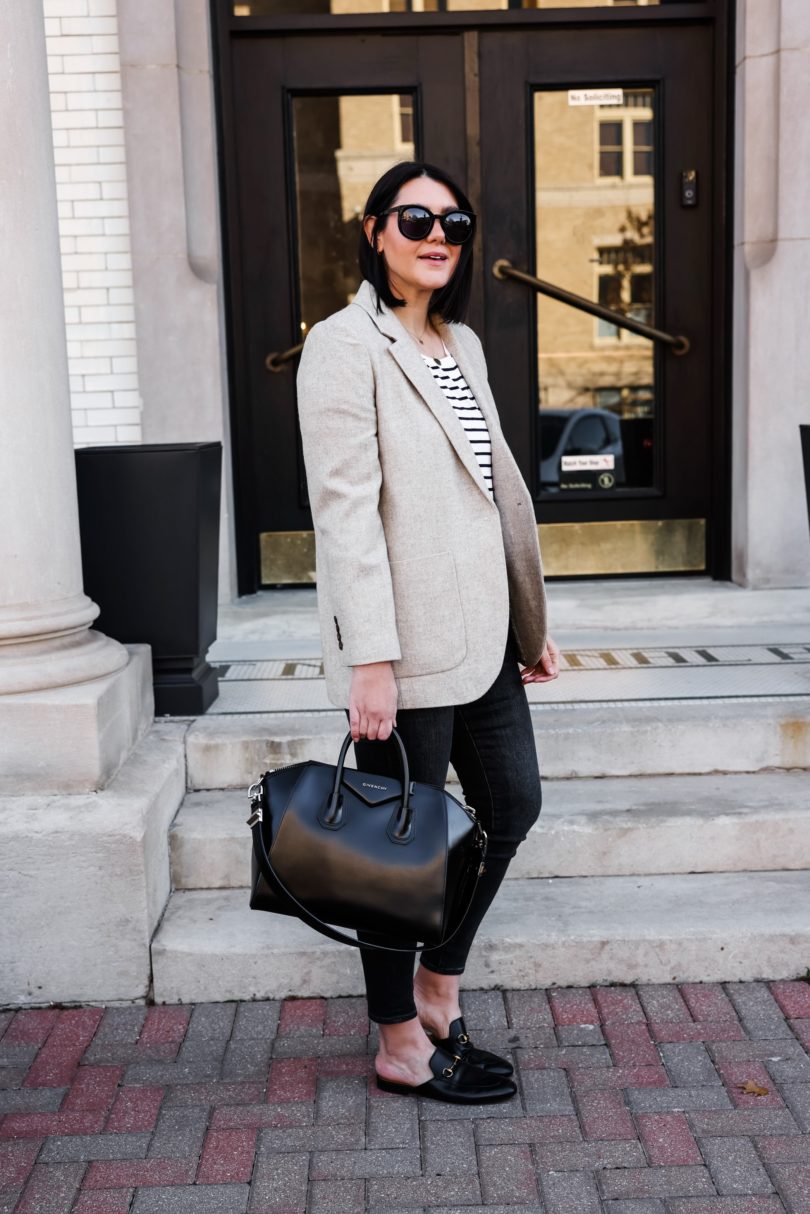 My palette recently has become muted but only in hue. I find that I'm loving a layered look of neutrals over finding bold colors to get me through winter. Of course, as an Ennegram 4, this could change in a moment's notice. Feelings are my guide. But for now the grey, black, white and browns are speaking to my soul. What about you? Are you finding more neutrals creeping into your closet as well?
Which brings me to my blazer — this blazer is fire. I bought this blazer thinking it was a linen blazer and yes I thought 'a linen blazer in winter?? Madewell, girl you crazy." But it's actually a wool blazer that just looks like lightweight linen. She tricky. I loved it even more the second I felt the structured weight of it and the light hue, it's exactly what I want to be wearing right now and the perfect weight for winter. I am in the medium and it fits TTS! Find it here.
This tee is an Amazon find from last week's try on (I'll post the full try on tomorrow!). It's a deal my friends — find it here. I am in the large but DO NOT SIZE UP. This was a clerical mistake on my end meaning I hit L instead of M and now I have regrets because I love this tee so much. If you want it to be tunic like and really loose, then size up one but on it's own it's a looser fit. It's honestly a perfect tee, super soft and drapey. Find it here — but promise me you'll double check your size before you check out. Our slippery fingers can not be trusted.
PS: I found a few similar look mules to the ones I'm wearing here. I've listed them in price from high to low, left to right.

Do you like having extra options for styles that I wear? If so I can try to find different range of prices for specific styles. Let me know!