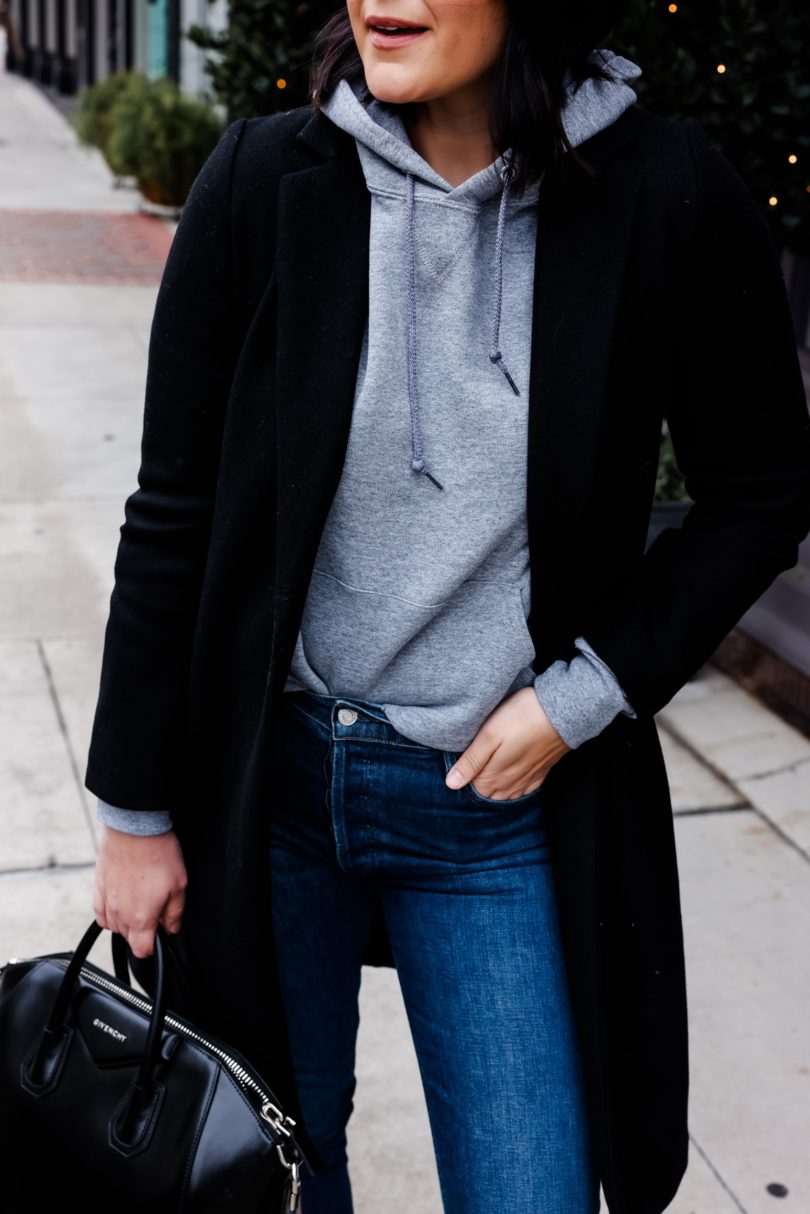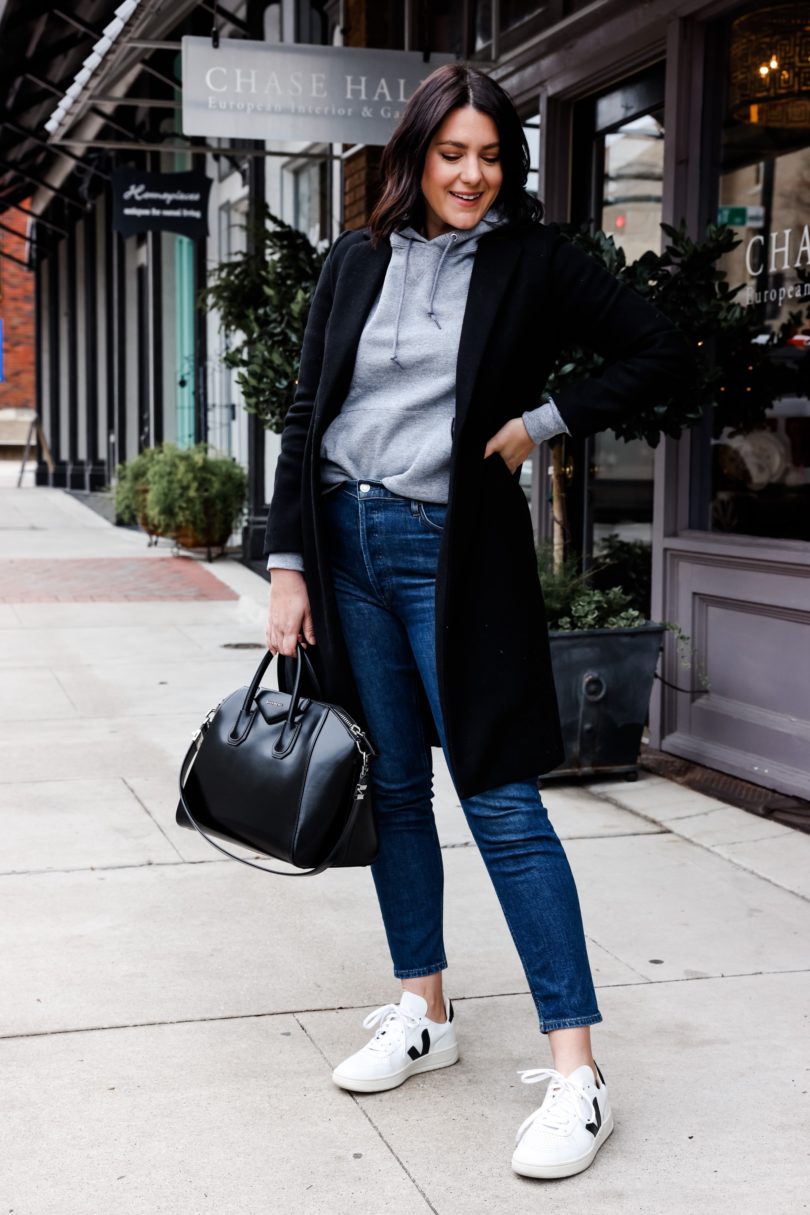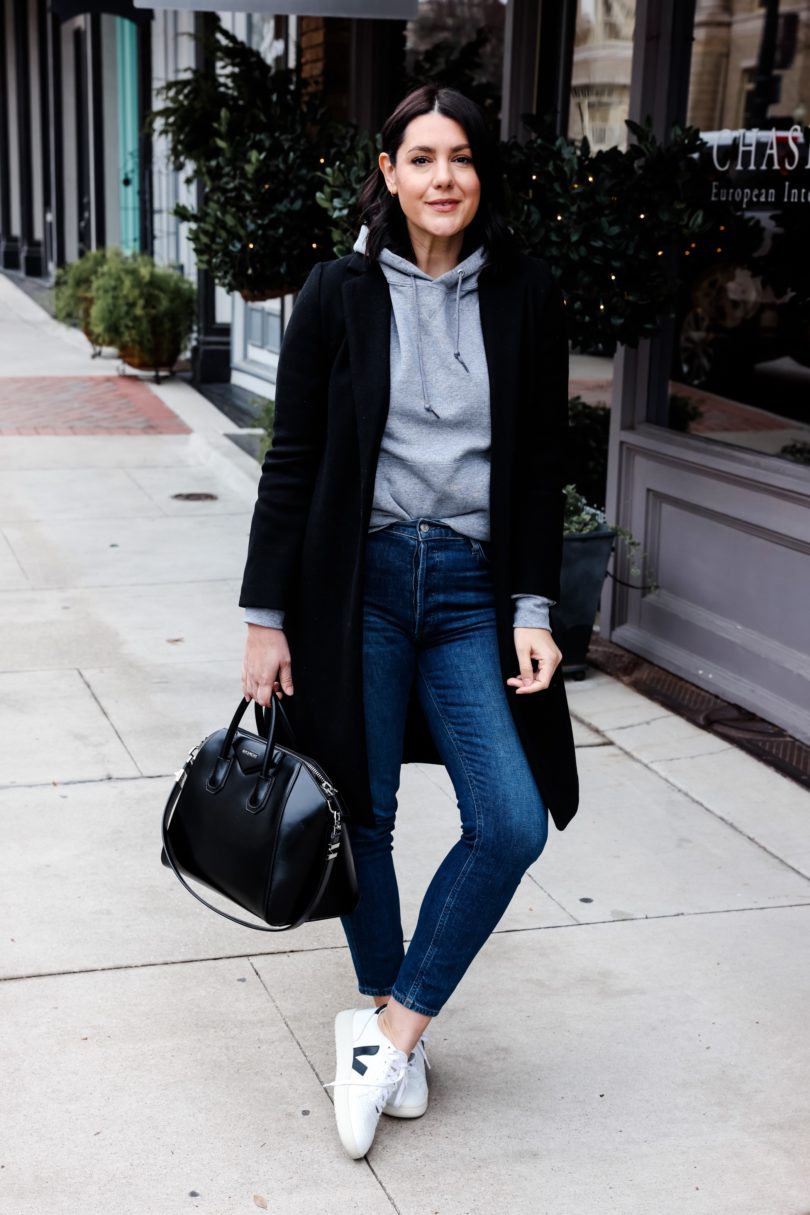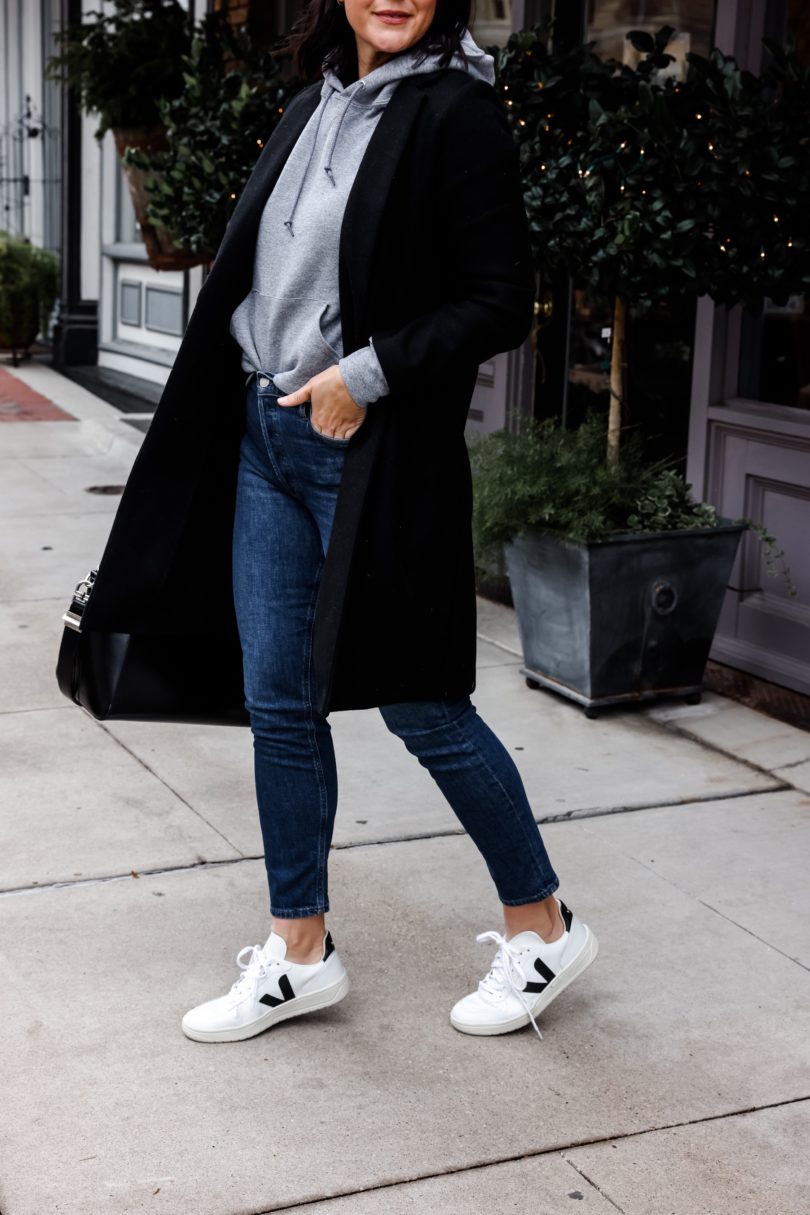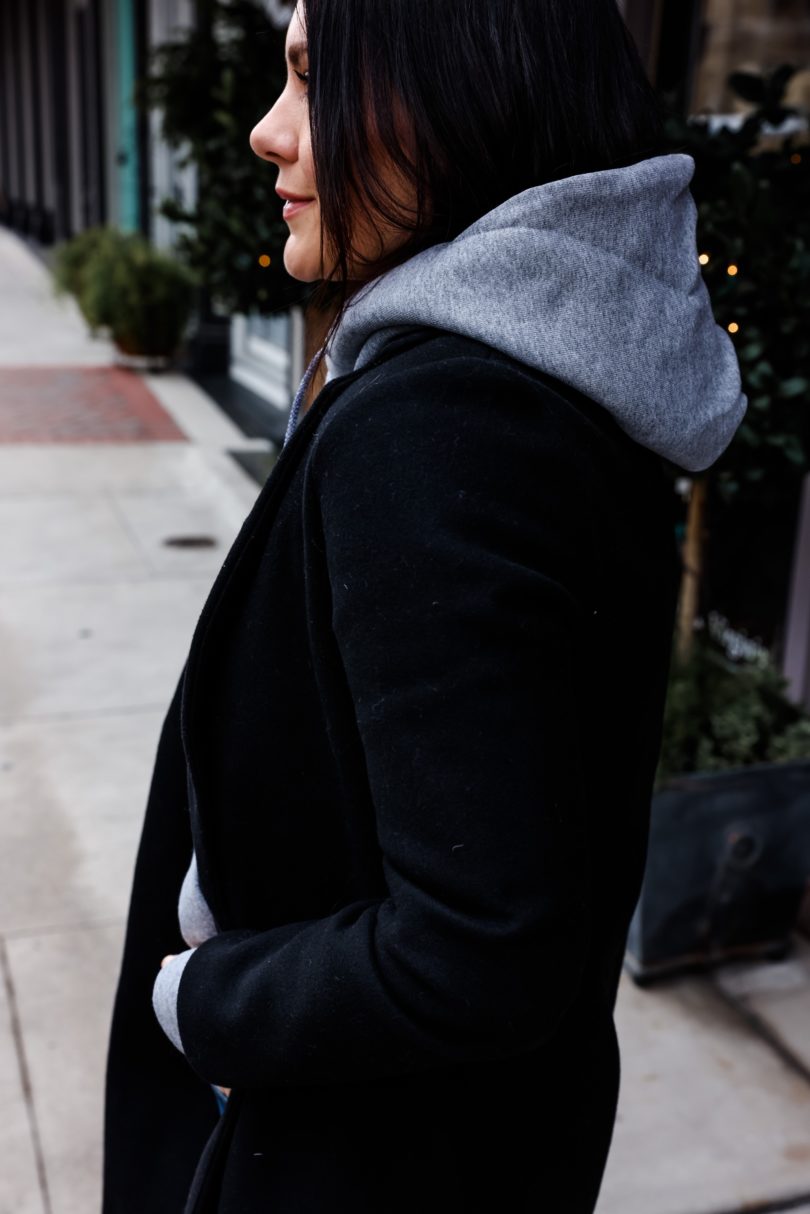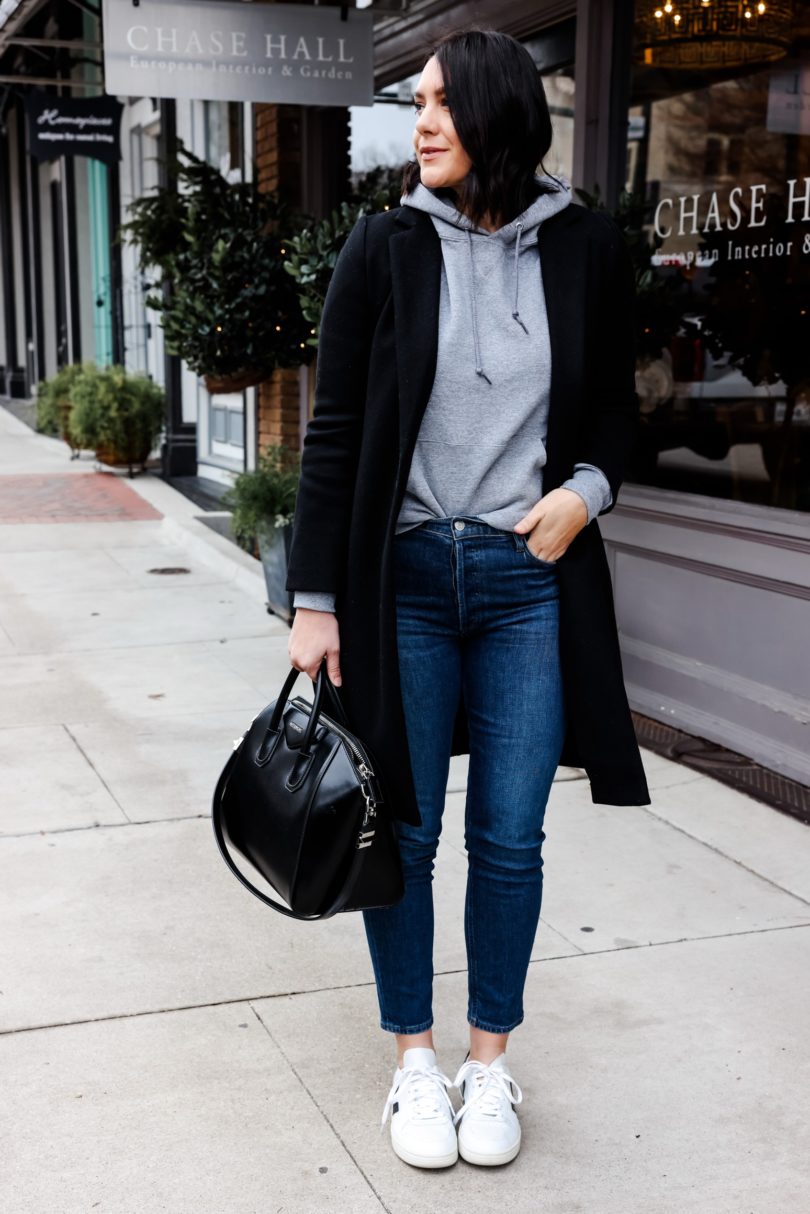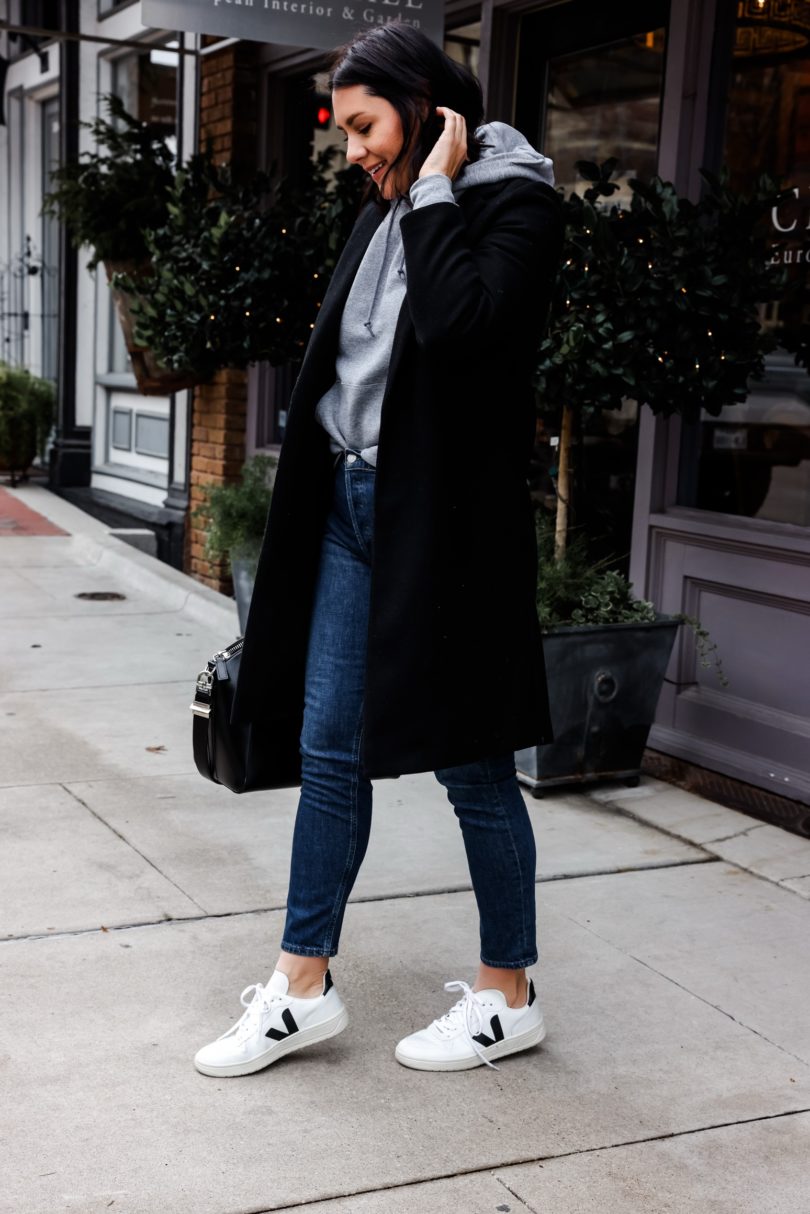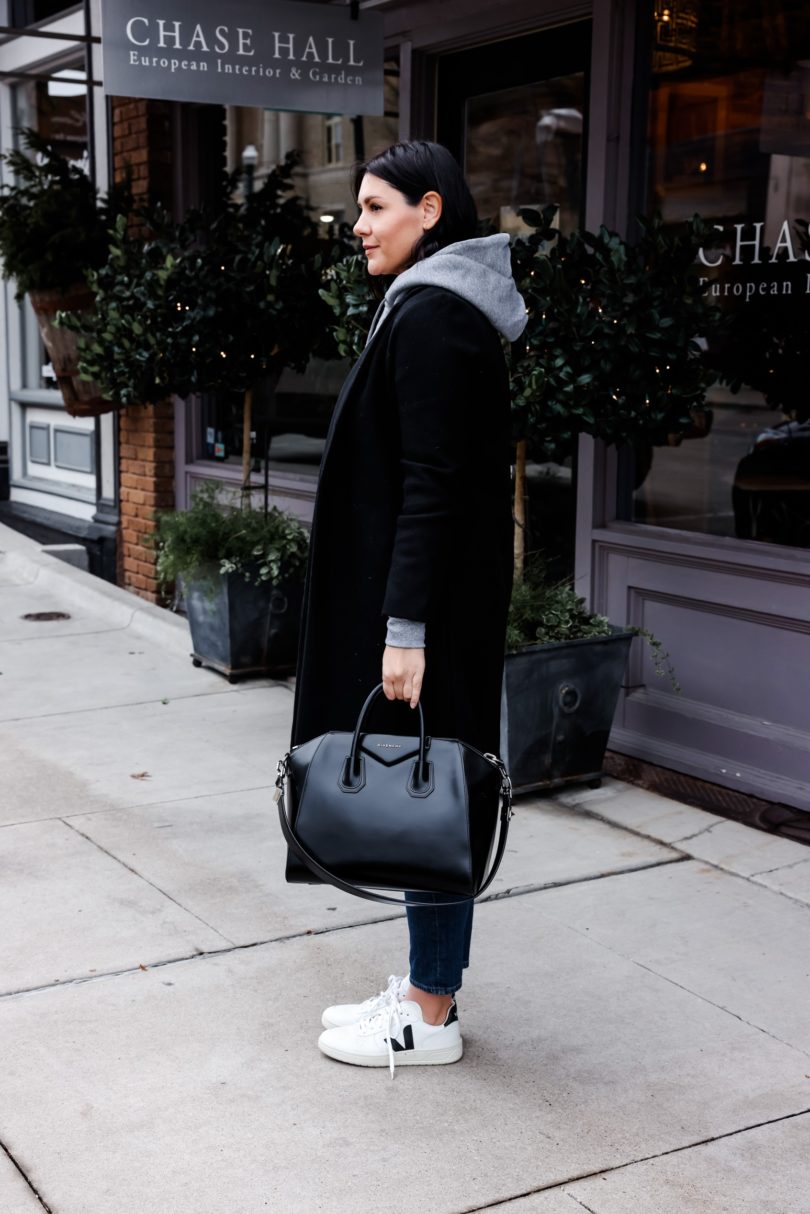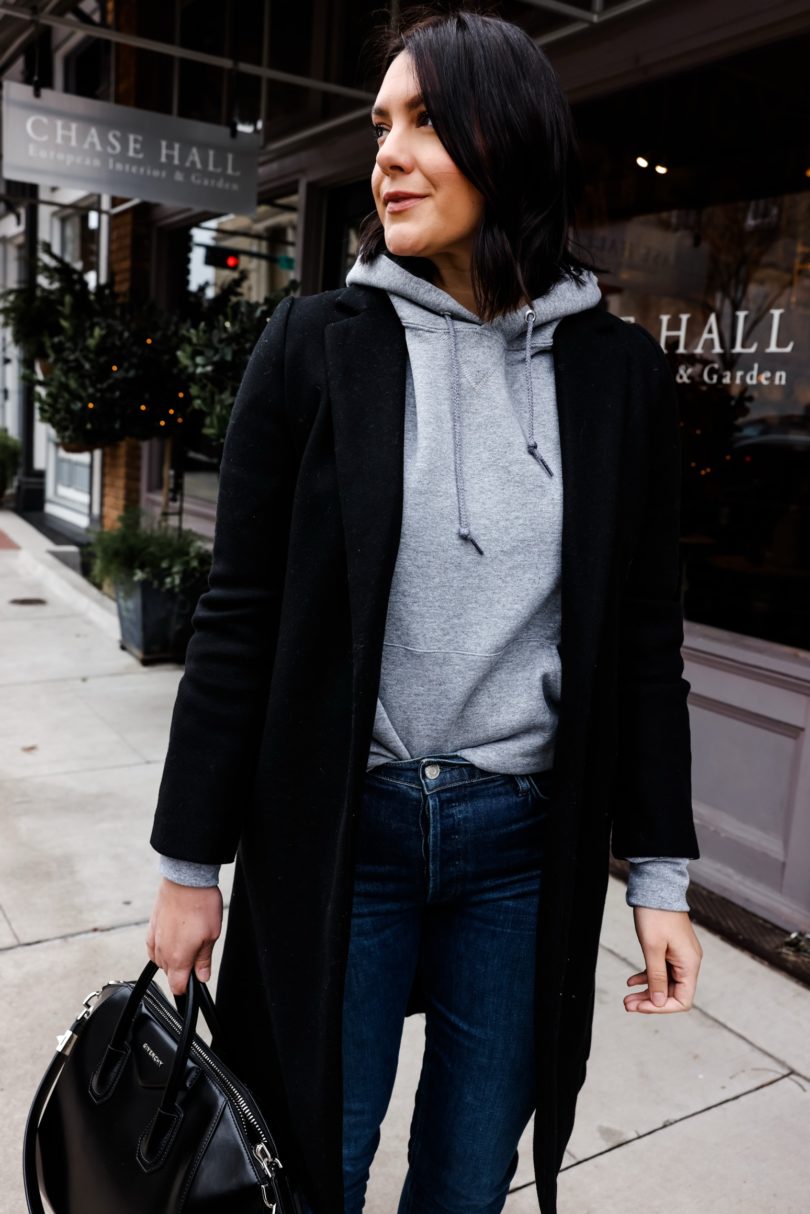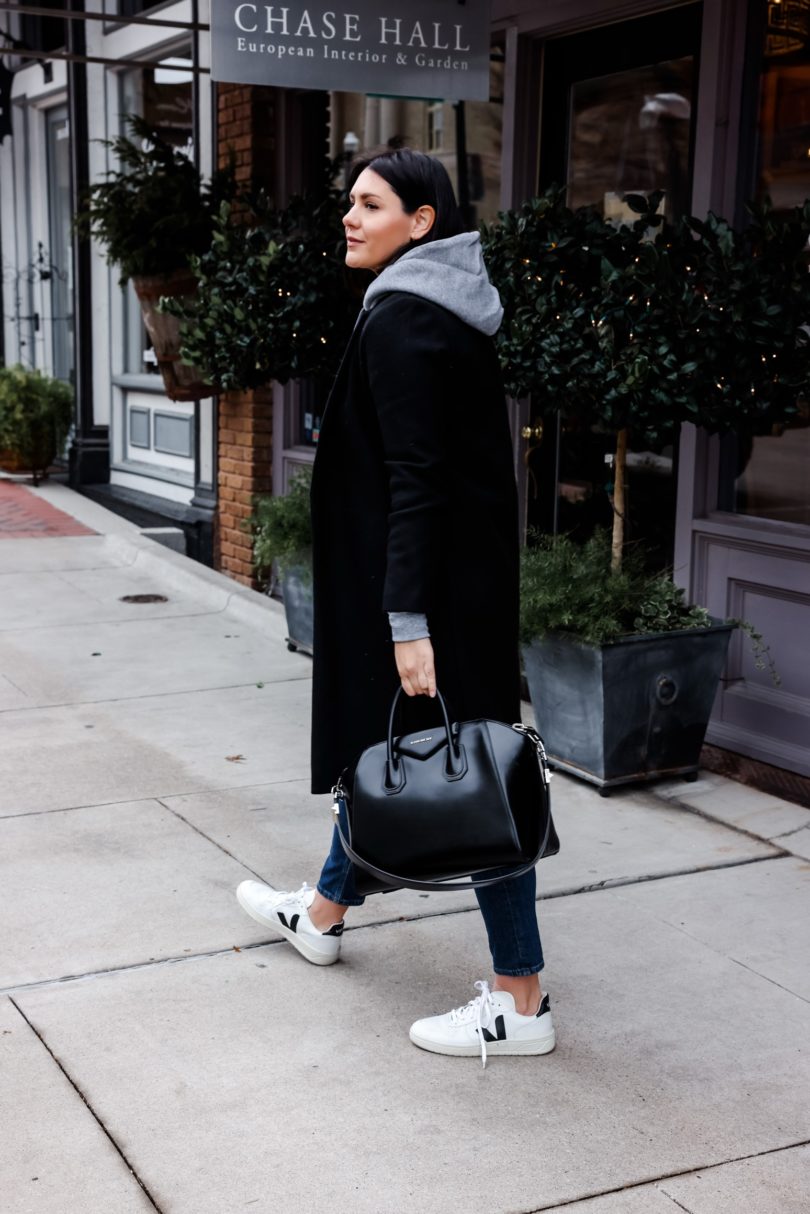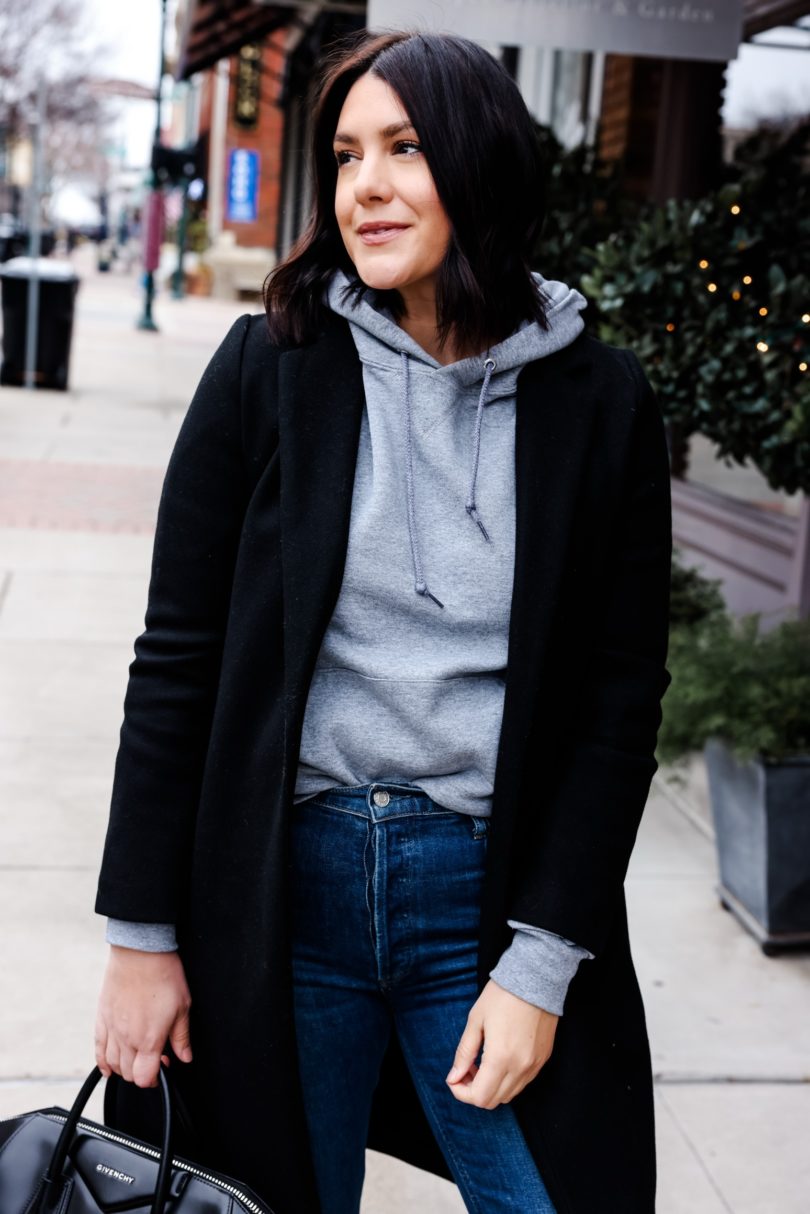 I've been on the hunt for a women's grey hoodie that isn't fitted, cropped, extremely oversized and/ or a weird texture or fabric. And let me tell you — it's slightly impossible. There are a LOT of hoodies out there but it seems like for women they really go the extra mile with the design choices. I just wanted a hoodie that was simple — a clean, plain hoodie that was slightly oversized but not dramatic. Was this too much to ask for?! According to all of my exhausted search histories, yes it was. So I was mentioning this to Bryan one day and he said 'why don't you just buy a men's hoodie?'
And there it was: the most simple answer sitting right in front of me. Mainly because Bryan was wearing a men's grey hoodie at the time as he said this to me. So I popped onto Amazon and searched for a few and FOUND ONE. IN STOCK. Like a needle in a haystack, my friends and you know I'm going to share it with you!
So this is the Russell Athletic Hoodie — find it here. I am in the men's small and it fits EXACTLY how I wanted it to. It fits like a women's relaxed fit medium. I would say go down exactly one size of what you typically wear because you'll want extra room in here. It's warm, the fabric is structured and I love the heather grey. It's precisely what I was looking for and it's under $25. Find it here!
However, since this time that I found a few other options ranging from this new one I found today at Nordstrom that's made for women and a few other unisex ones! See them below.

What about you — do you ever reach for things from the men's section every once in a while? I find when I need something really oversized or relaxed the other side of the store works really well. Let me know what finds you've found!