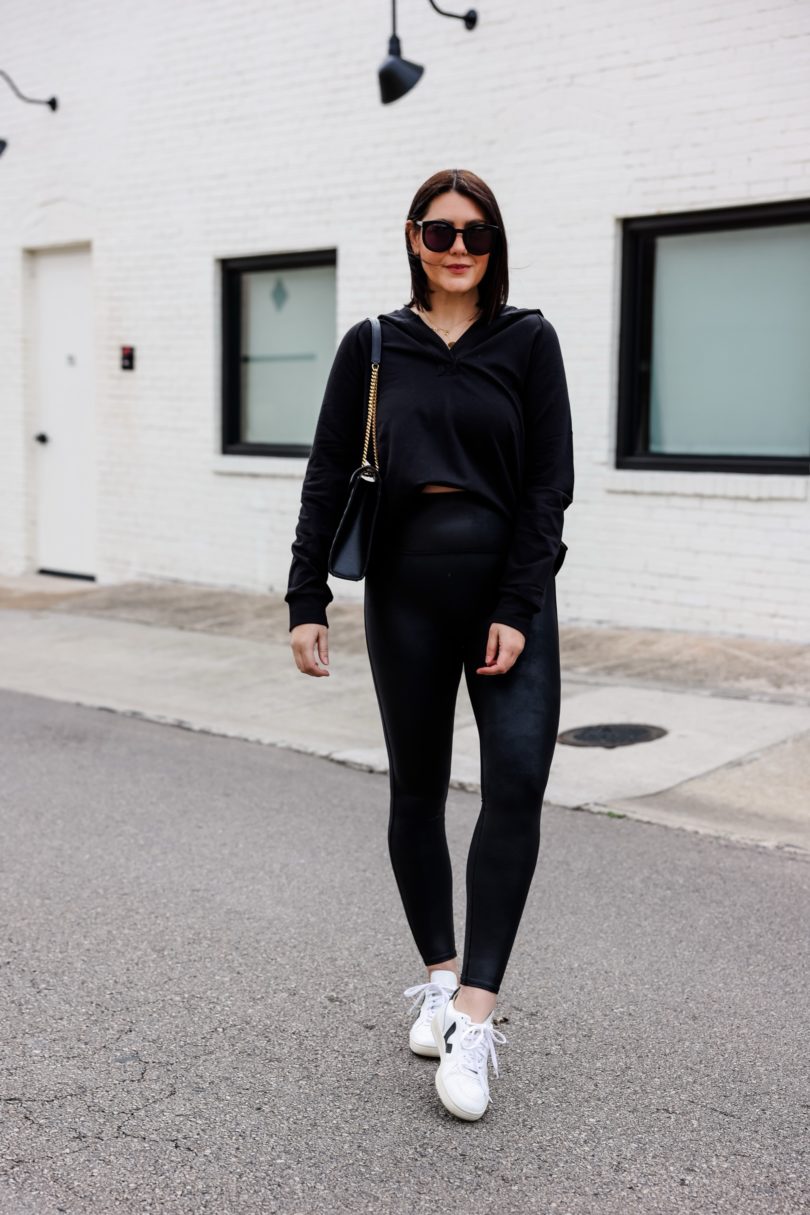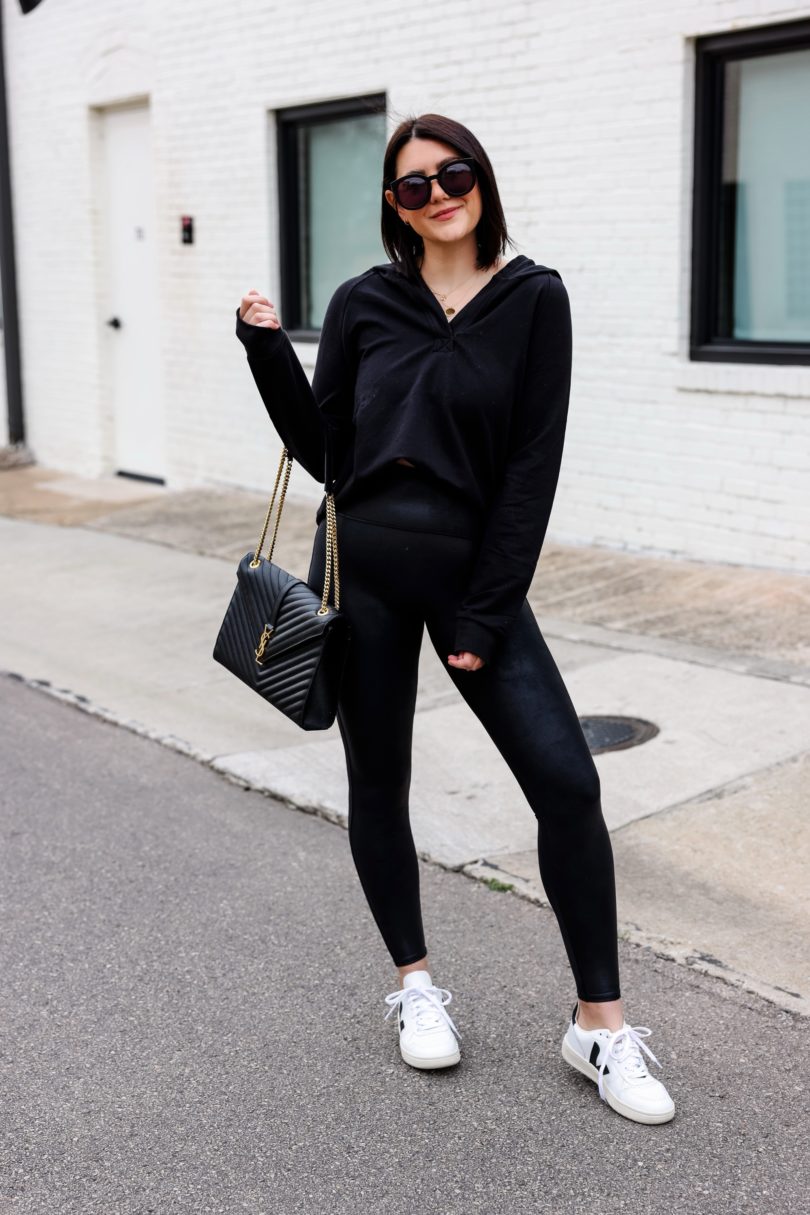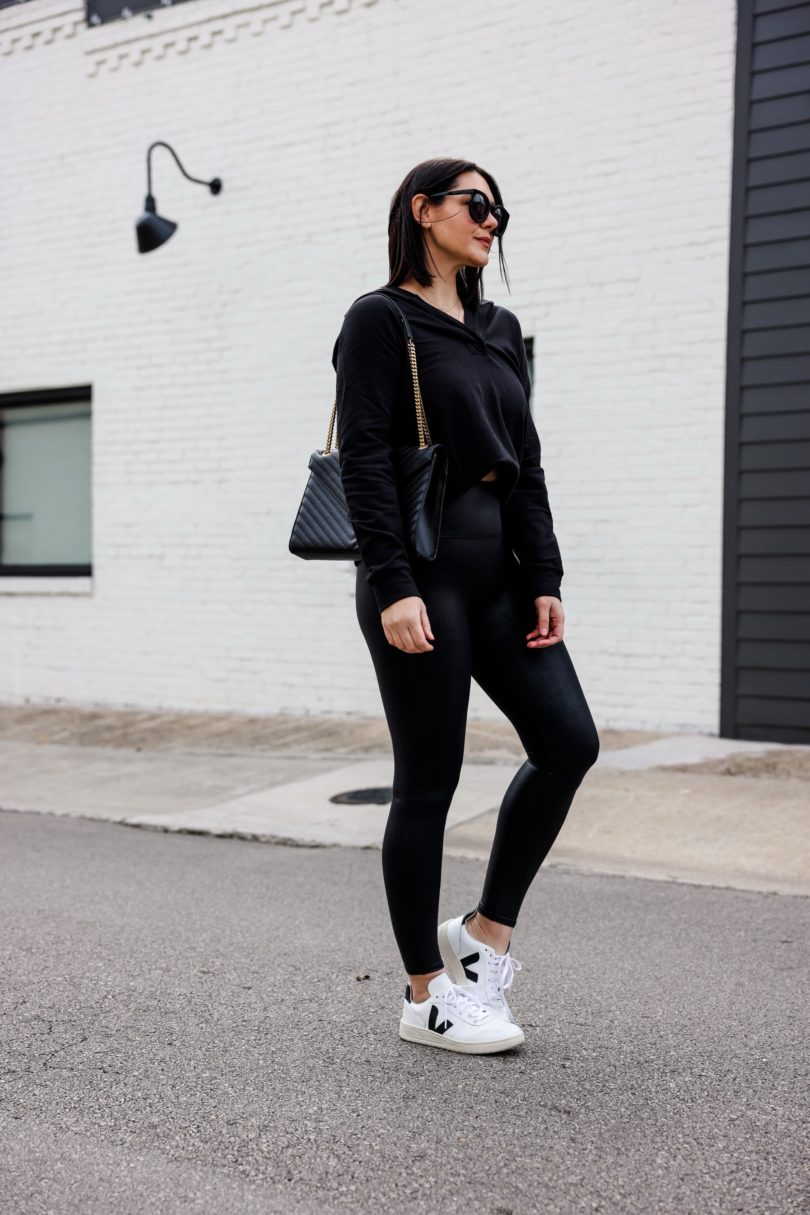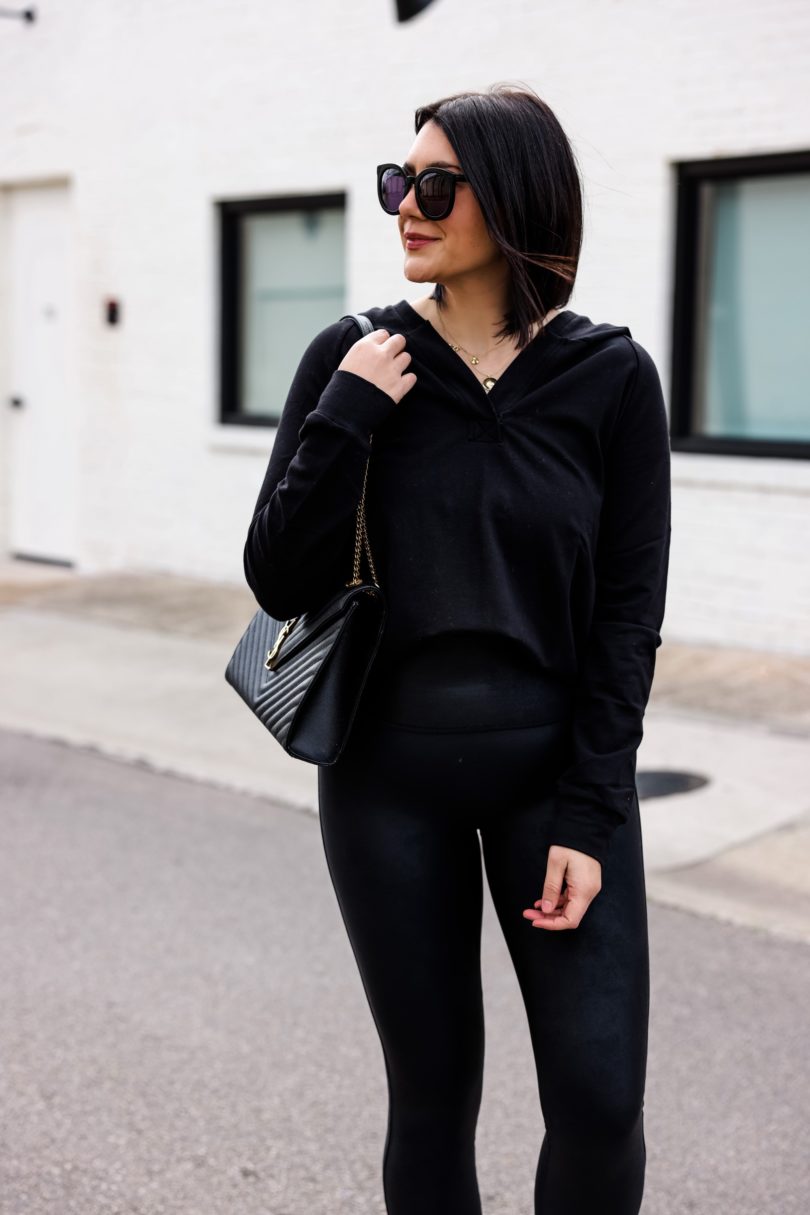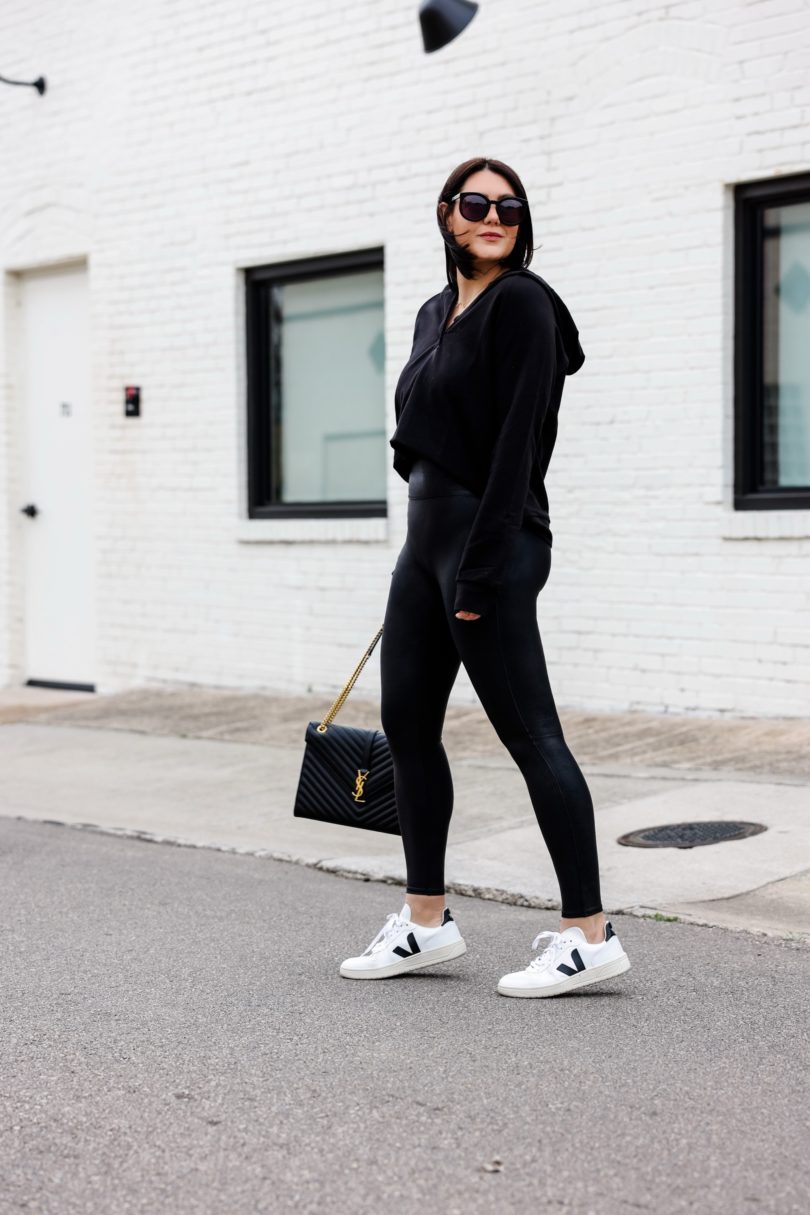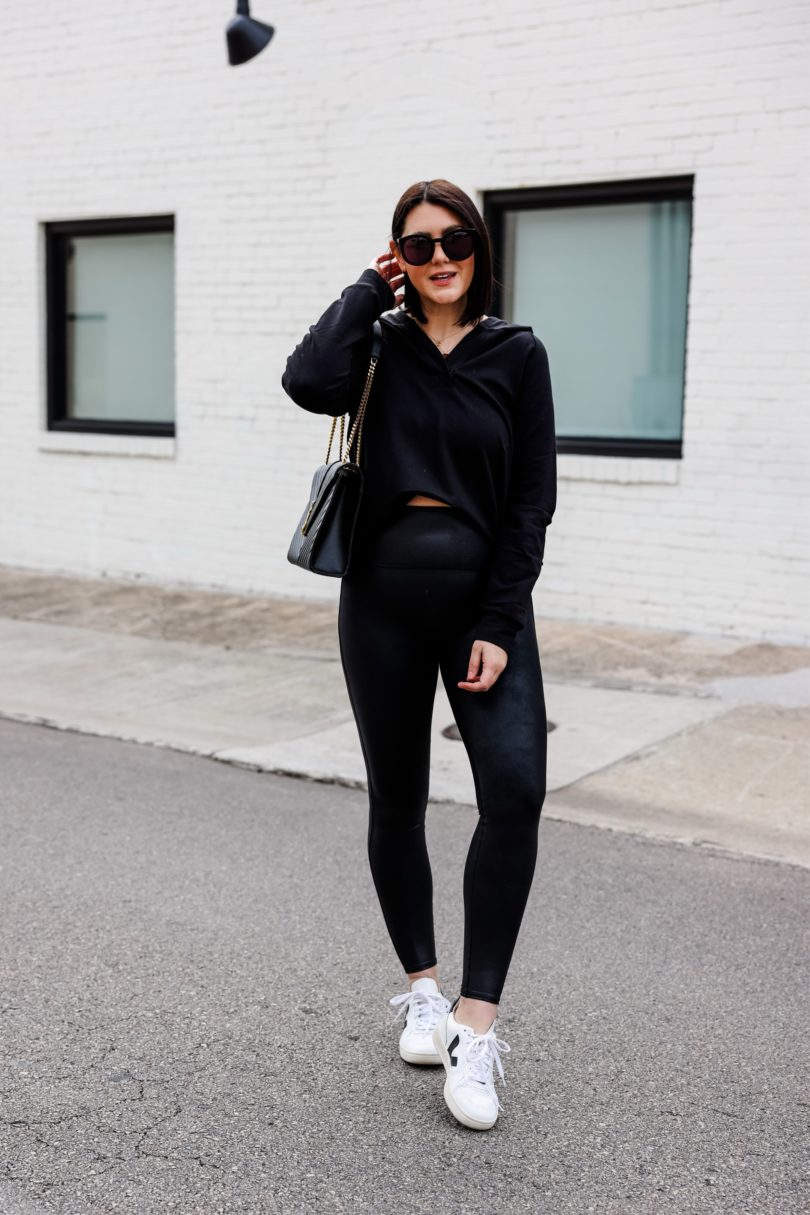 Happy Friday! I thought I'd share an outfit that I typically toss on for the weekend. The weekend equation =  Hoodie + leggings + sneakers + washed hair (optional). This outfit in particular is one of my new favorites because of how soft and cozy this pullover is. It's not a true sweatshirt, as it's a soft and bouncy fabric (Daily Ritual is the brand, if you've bought any of their pieces before it's the same feel!) and the weight isn't heavy but is winter appropriate. I love the henley neckline, too. Just an overall great Amazon Find this week! Let's get to the details:
I'm in the medium of the pullover and it is a looser fit overall. I think it fits more like a large but it's an intentionally oversized and loose fit, not mis-sized. If you want a closer fit, you could size down but overall it's a wider fit. You can find this under $20 — yes you read that right! — Terry henley pullover here.
It looks cute out, too! Don't take my frown for anything other than me being cold. My heart is warm, my face is not.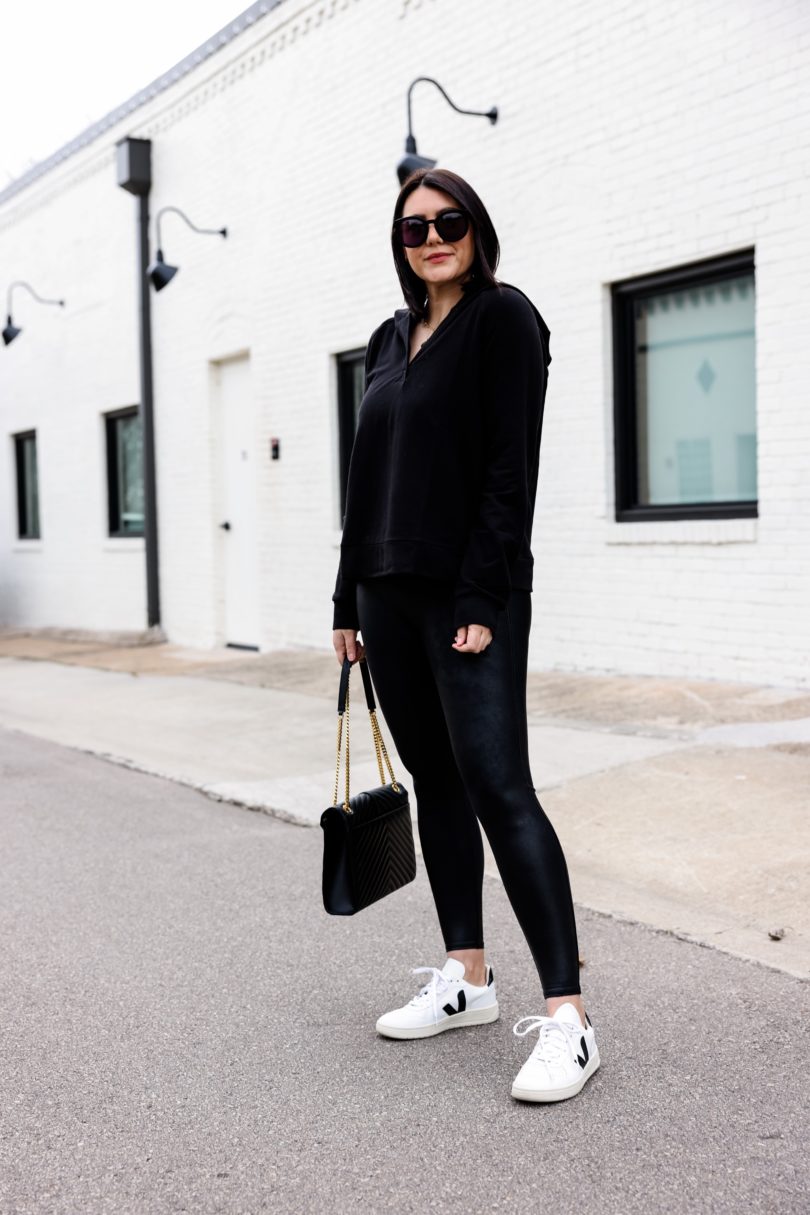 I am also wearing my long time loved leggings — the faux leather Spanx leggings. This look would work well with any type of leggings of course, I just like the sheen and texture of these. Some other leggings options below!