What you are about to see is pure absolute joy. I hope you are prepared for your cold heart to melt.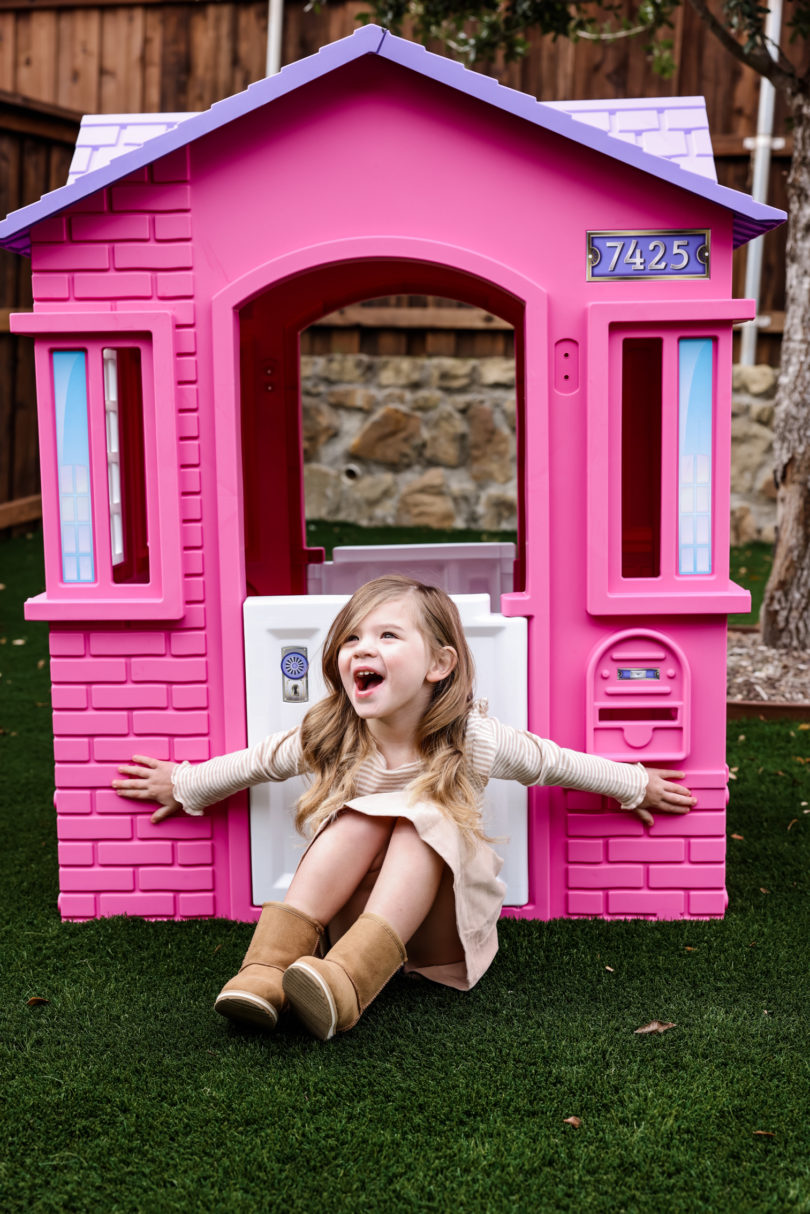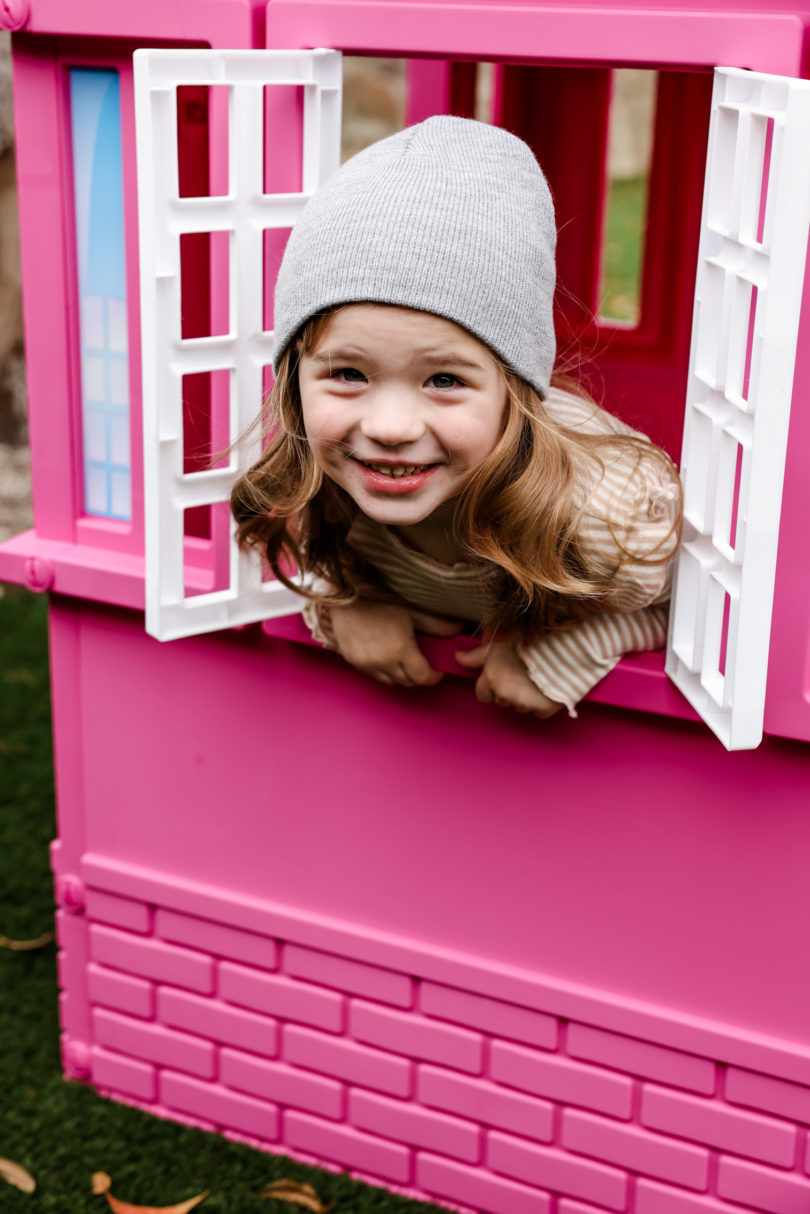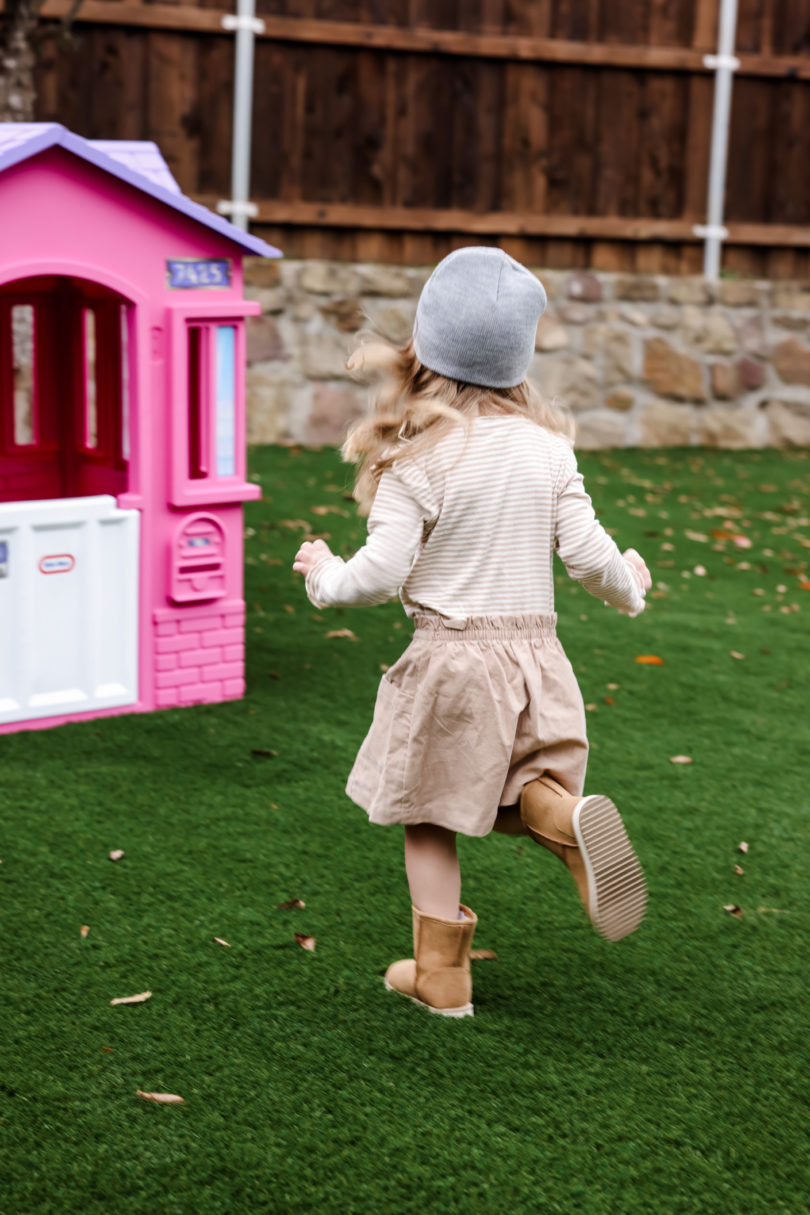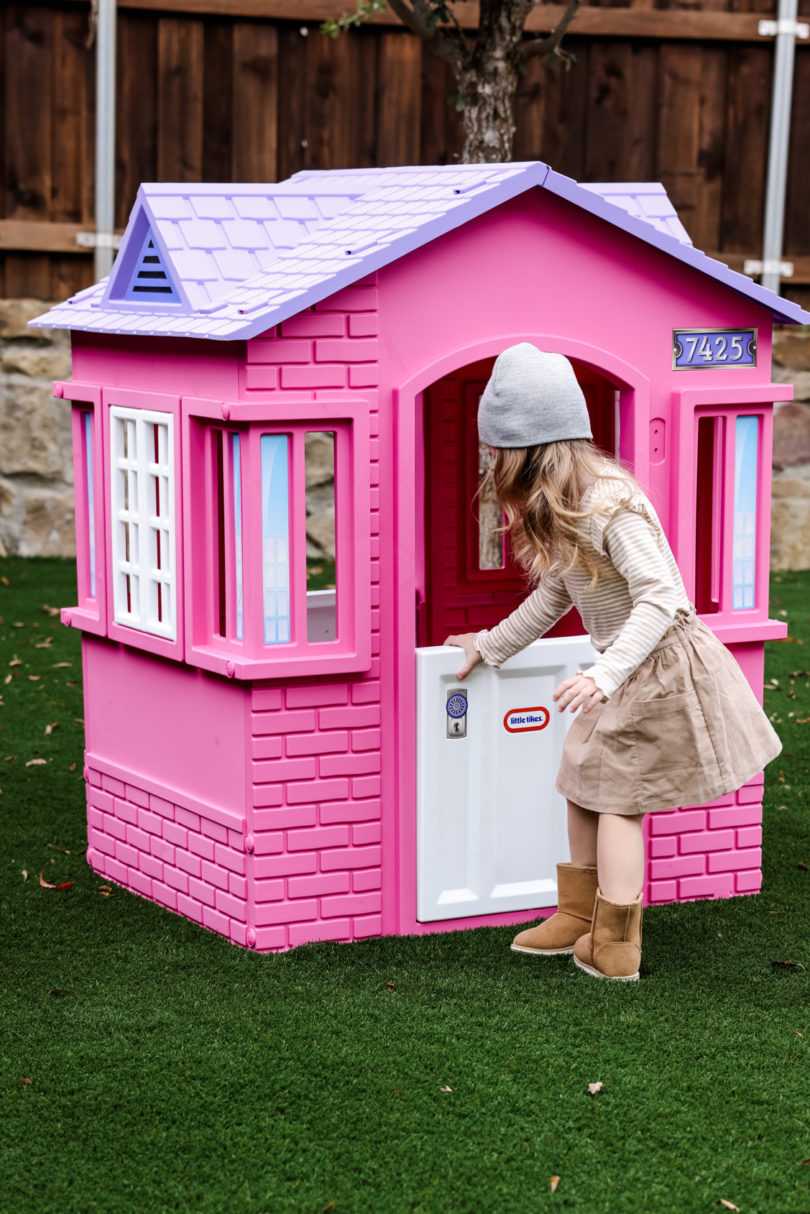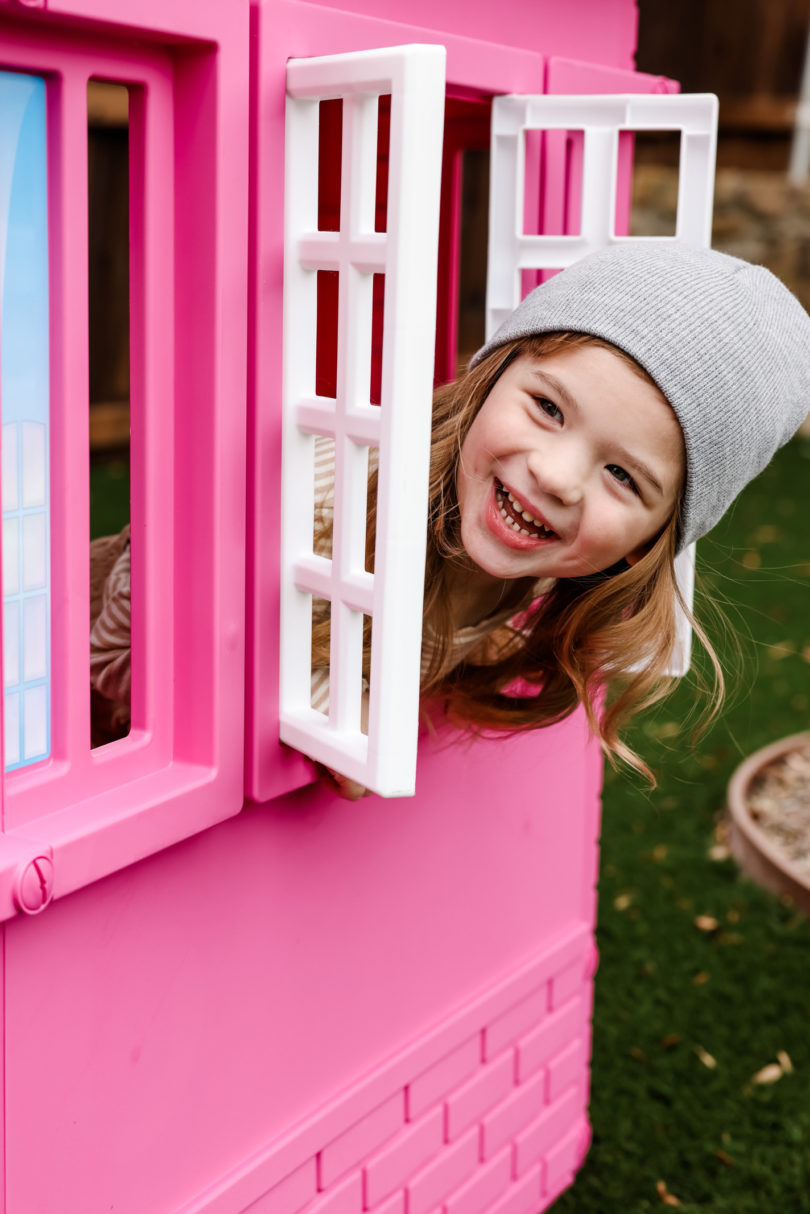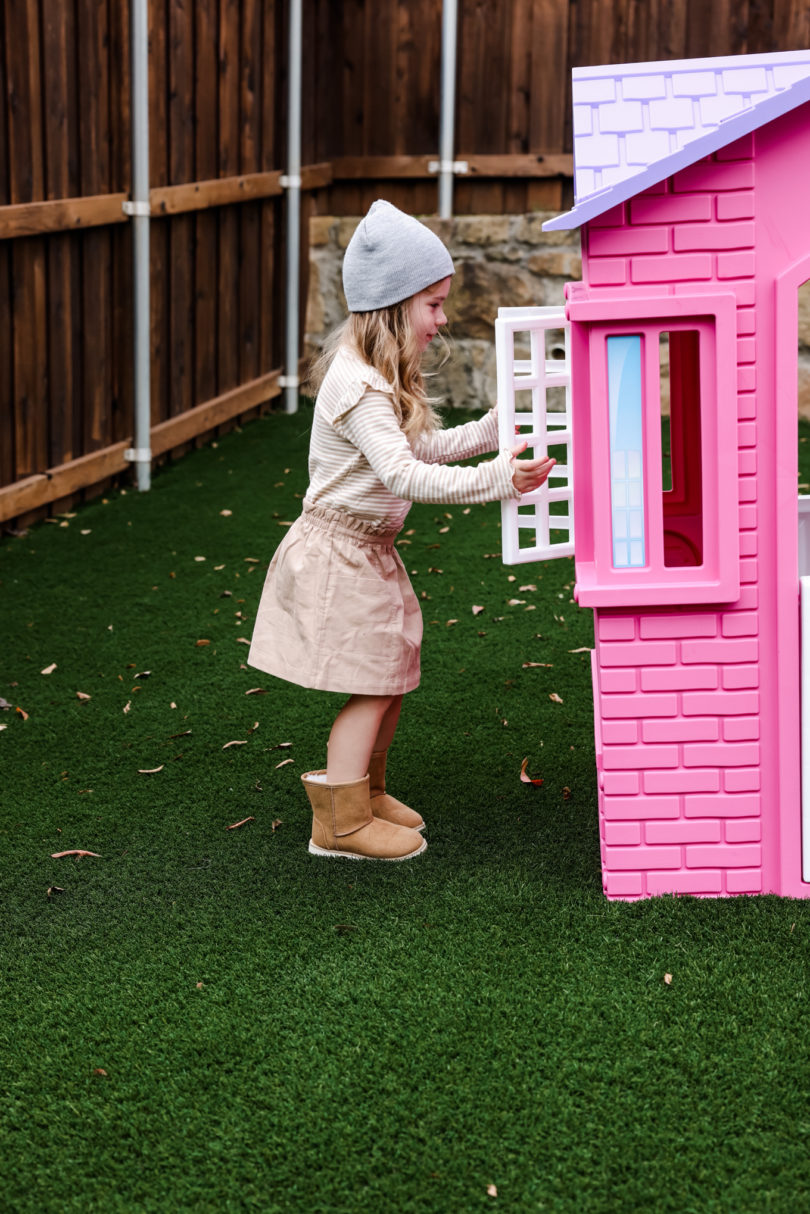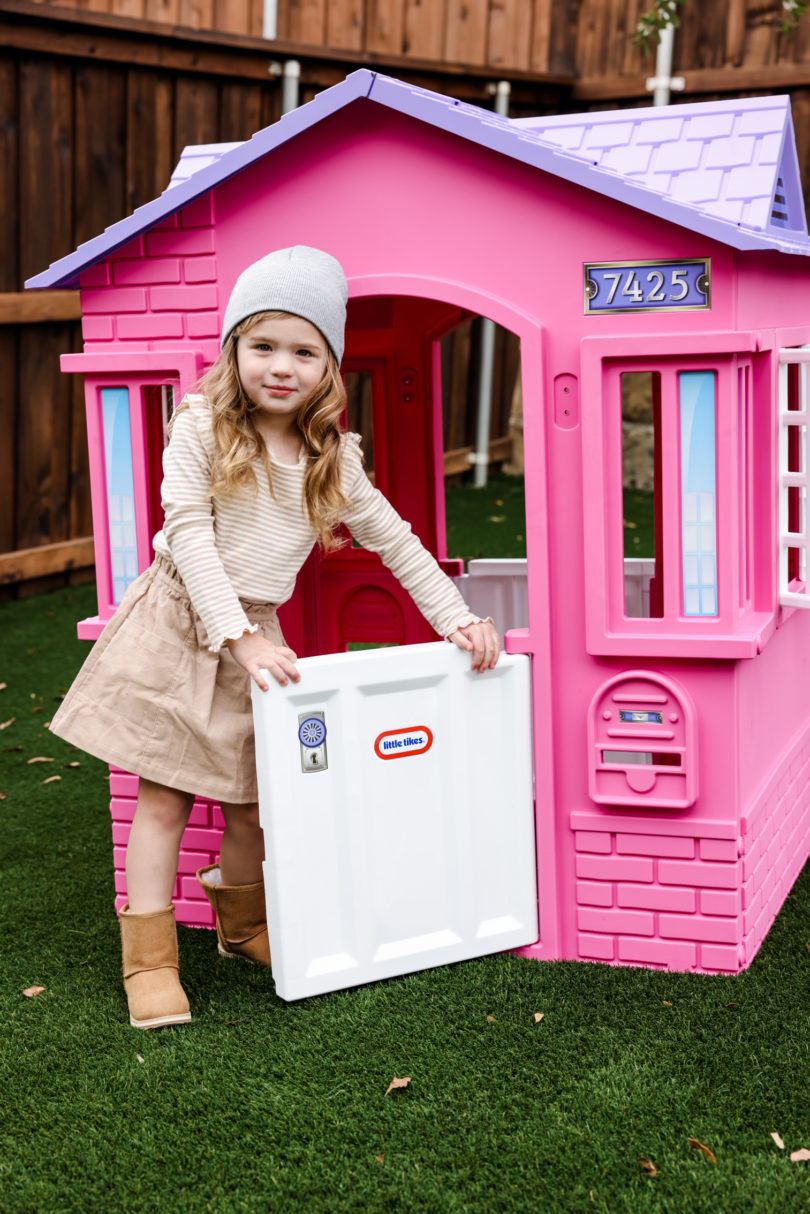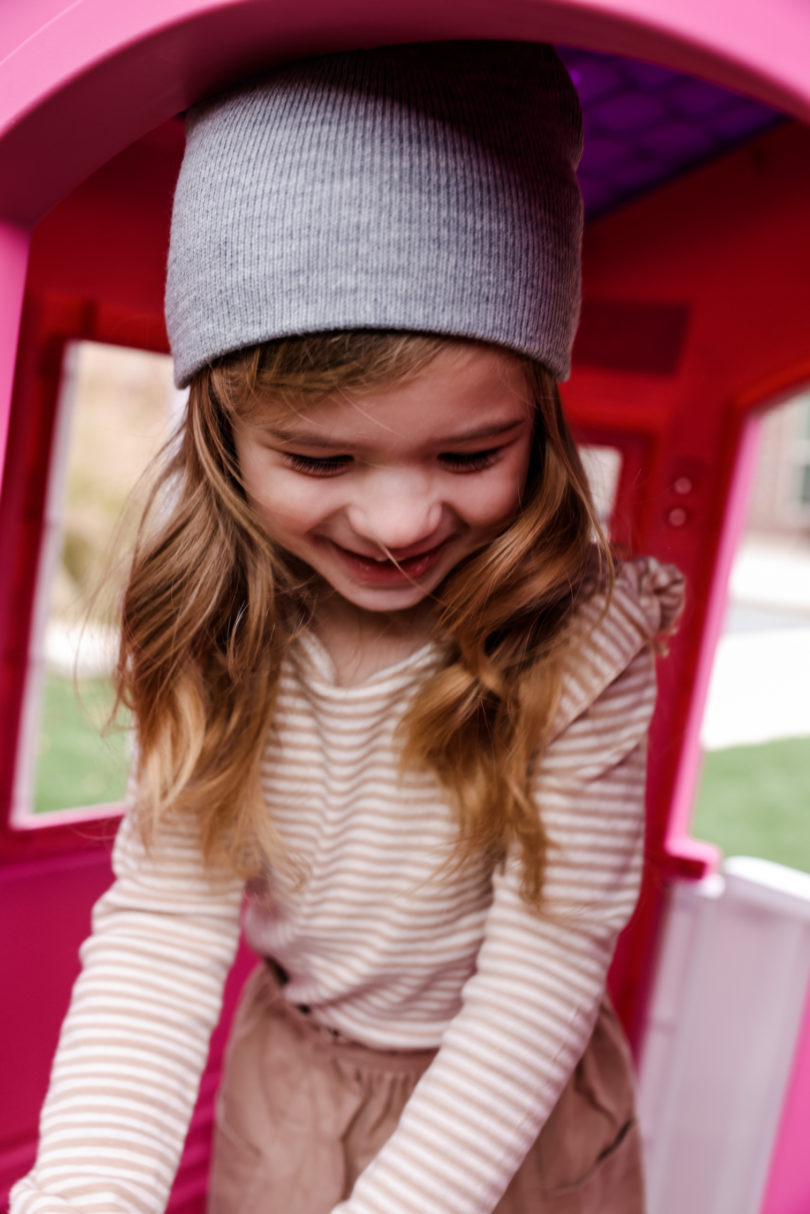 Little Tikes Princess Cottage Playhouse
As you can see, Miss Gemma got a little bit of an early Christmas present here. Let me explain: We have exhausted the pages of the Walmart toy catalog we got in the mail a few weeks ago, marking it, reviewing it and looking at it every night. It's fun to watch her do this, as I was the exact same as a kid. I would make lists of lists for Christmas, cutting the images out of the catalogs to glue to a new piece of paper as my final list, so my parents knew exactly what I wanted. (Sadly, due to unfortunate circumstances and a very honest big sister, I was an early Santa truther, so I knew who to send my list to and it wasn't to the North Pole.) This year she has fully grasped onto the idea of Christmas and it is honestly the best to watch. We have circled this playhouse so many times the circle is closing in on the playhouse. So I ordered it one night and kind of forgot that it was 2-day shipping. Gemma loves when we get new packages in (same, kid, same) and I was not thinking when I opened the door with her to see what the delivery had dropped off. It was this. And on the outside package is a beautifully accurate rendering of this playhouse.
Gemma instantly knew. And I knew the surprise may be ruined at this point.
And as you can tell, she was not disappointed.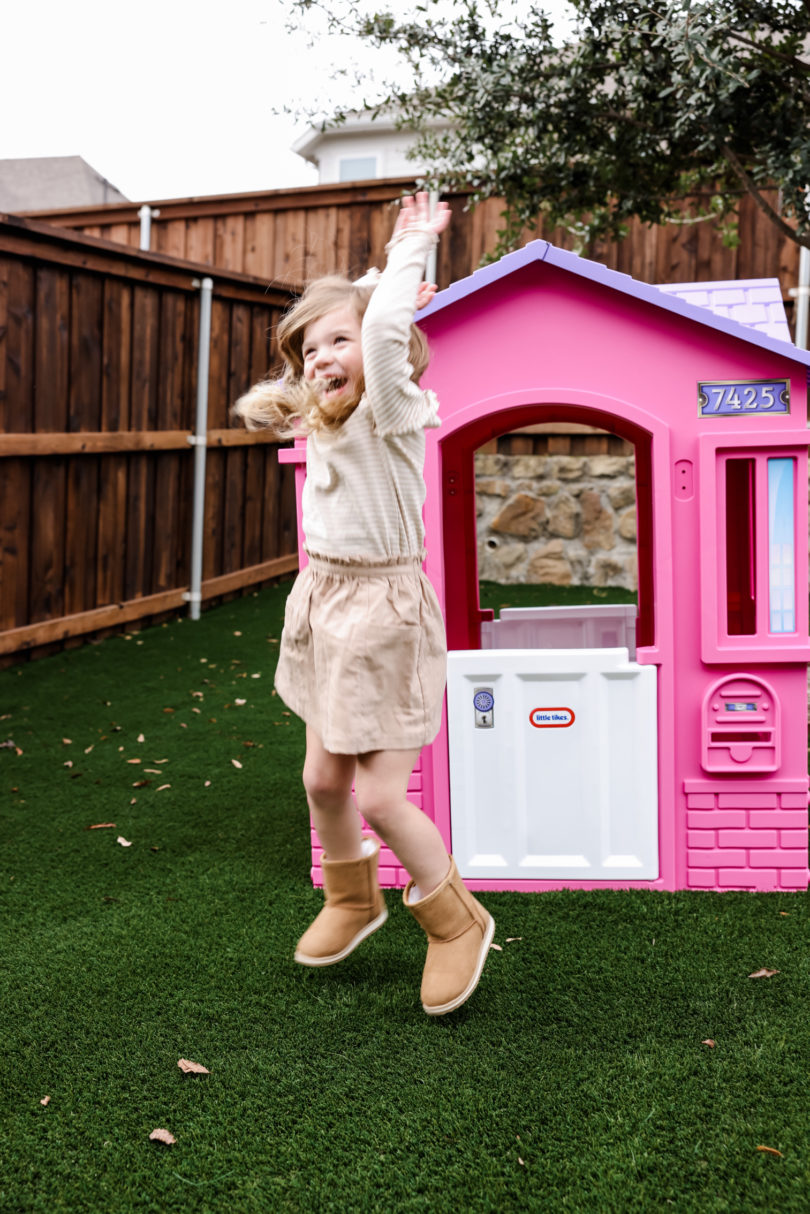 Since this year has been a boring yet bumpy ride for us being in the house most of the time, I thought why not open it up and set it up? A little fun never hurt anyone, even if it is about a month early. The good news is I can now give you Gemma's full review of this toy if you too are looking to get something like this for your little one. Gemma says: "I LOVE IT." Which I'm pretty sure is a 5 star equivalent in toddler speak.
From a mom's point of view, it's a nice price (under $100) and it's not too big. B was able to put it together in about 25 minutes and without swearing or personal laments. Plus she's played inside of it for HOURS. I mean, HOURS. Only caveat? I got stuck inside for a few minutes. Thought I was going to have to Kool-Aid man out of the side wall but I squeezed out eventually. Let's just say it's best for kids.
You can find this Gemma approved playhouse here! Perfect for little ones for Christmas. Just be sure to hide the box. 😉
Speaking of the holidays, we are in the season of giving so I thought I'd round up the best toys this year from Walmart, which is where I got this playhouse with 2-day delivery. I love that you can get gifts super quickly, so if you like to plan ahead and be ready for the Big Day or if you like to wait until the last minute for no go reason, the 2-day delivery works for you.
You can find all of the best deals on gifts at Walmart here! They really do have the best prices that I've found on toys this season.
Kalee Ride On Truck / Paw Patrol Dino Patroller / Hot Wheels Tower Track Set / Barbie Sweet Orchard Farm Doll / Disney Frozen 2 Elsa Doll / Huffy Bicycle / Leapfrog Ice Cream Cart / Little Tikes Princess Cottage Playhouse / Lego Classic Bricks / Fisher-Price Walk Bounce & Ride Pony / Fisher-Price Toddler Tic Tac Toe /  Barbie Dreamhouse Dollhouse
I also love that Walmart has these $20 gift sets which are a really great value. I got Gemma this Frozen set (please don't tell her) and it's adorable in person! A few of the best ones below:

*One thing I thought I'd mention: some of the toys may 'sell out' online but could still be available for pickup or delivery. I ended up getting a few of the Barbie items delivered with Walmart+ because they were at my local store but not available to ship. So don't fret if something you see isn't available to ship, be sure to check for delivery or pickup first! You can read more about walmart+ delivery here. 
***
What toys are on your little one's list this year? Paw Patrol, Barbie and of course this Princess Cottage are hot on Gemma's. I'd love to hear what your kids are into, as well!
*Special thanks to Walmart for sponsoring this post! Thank you for supporting the retailers that support this blog.