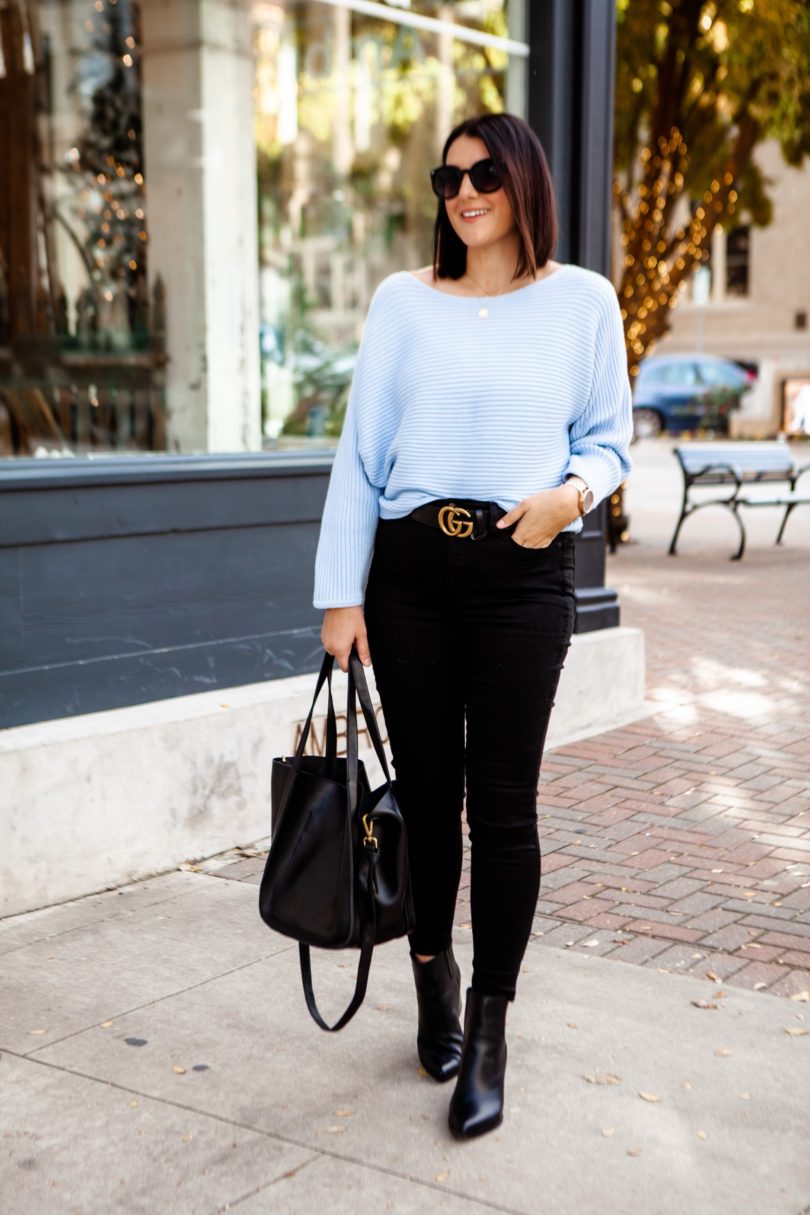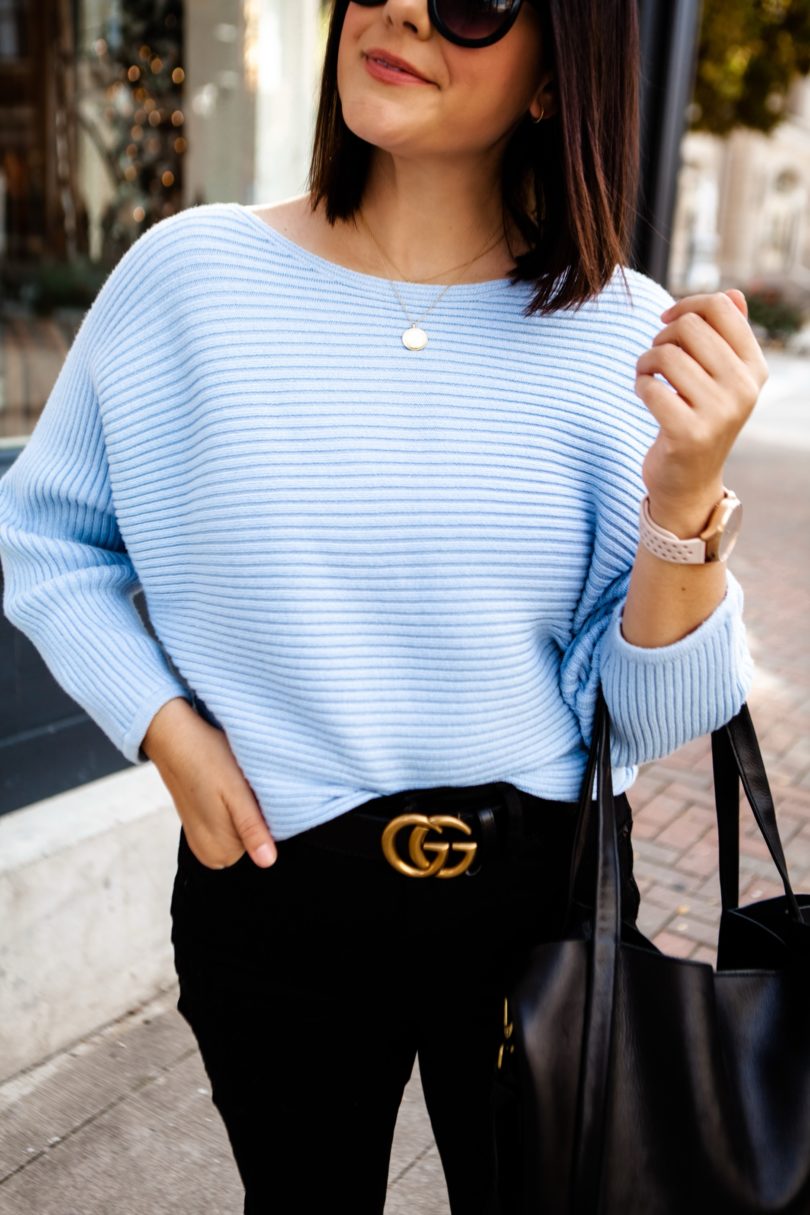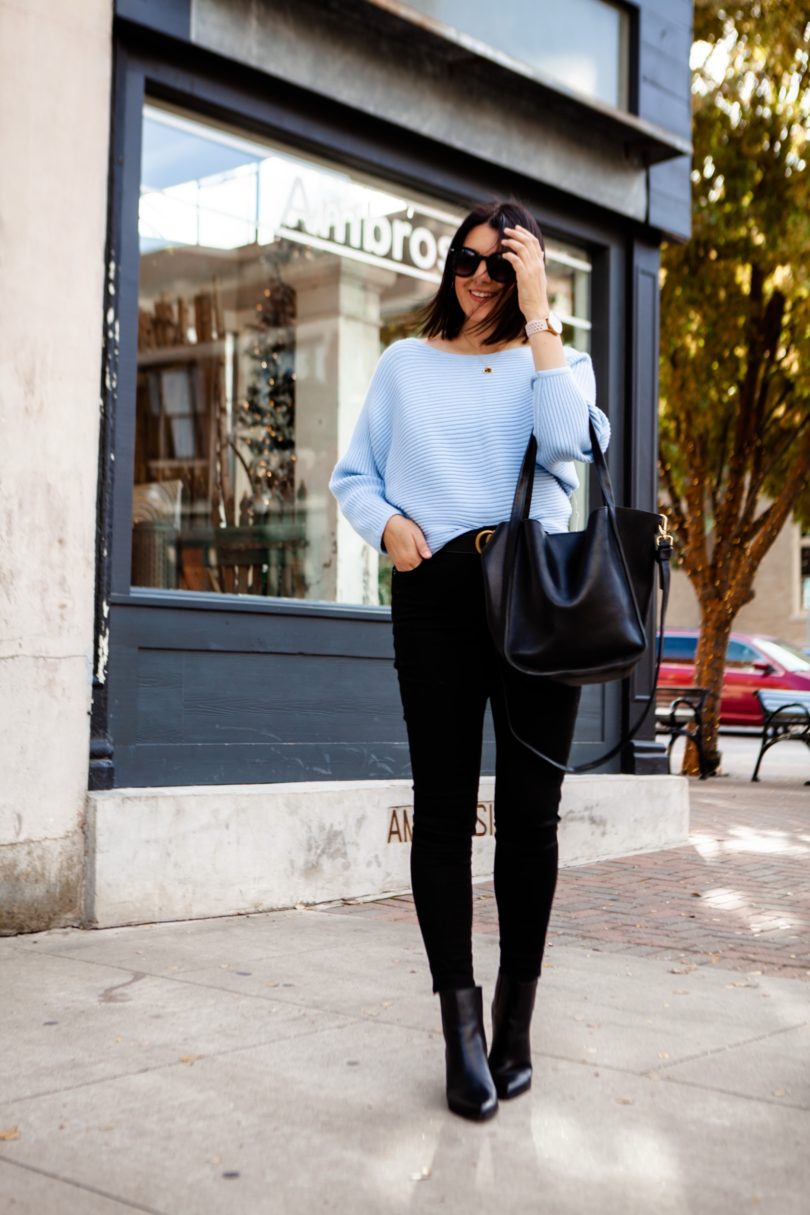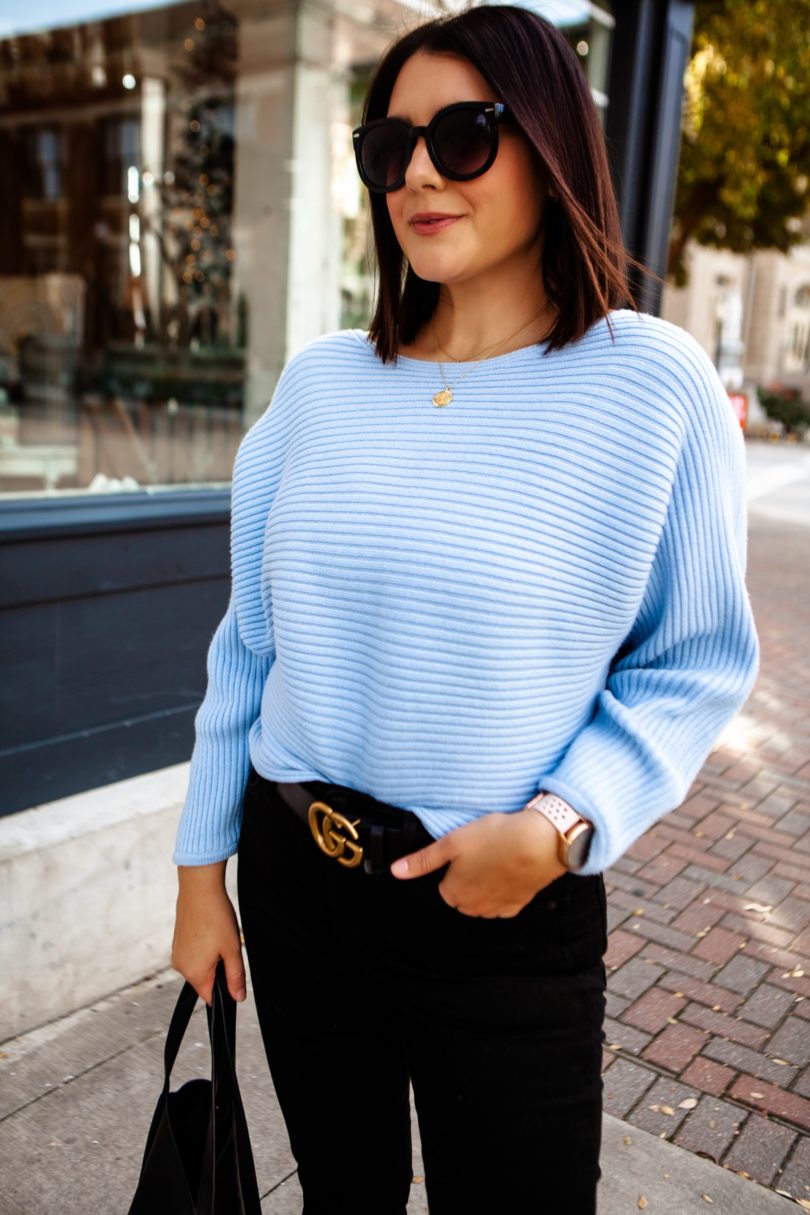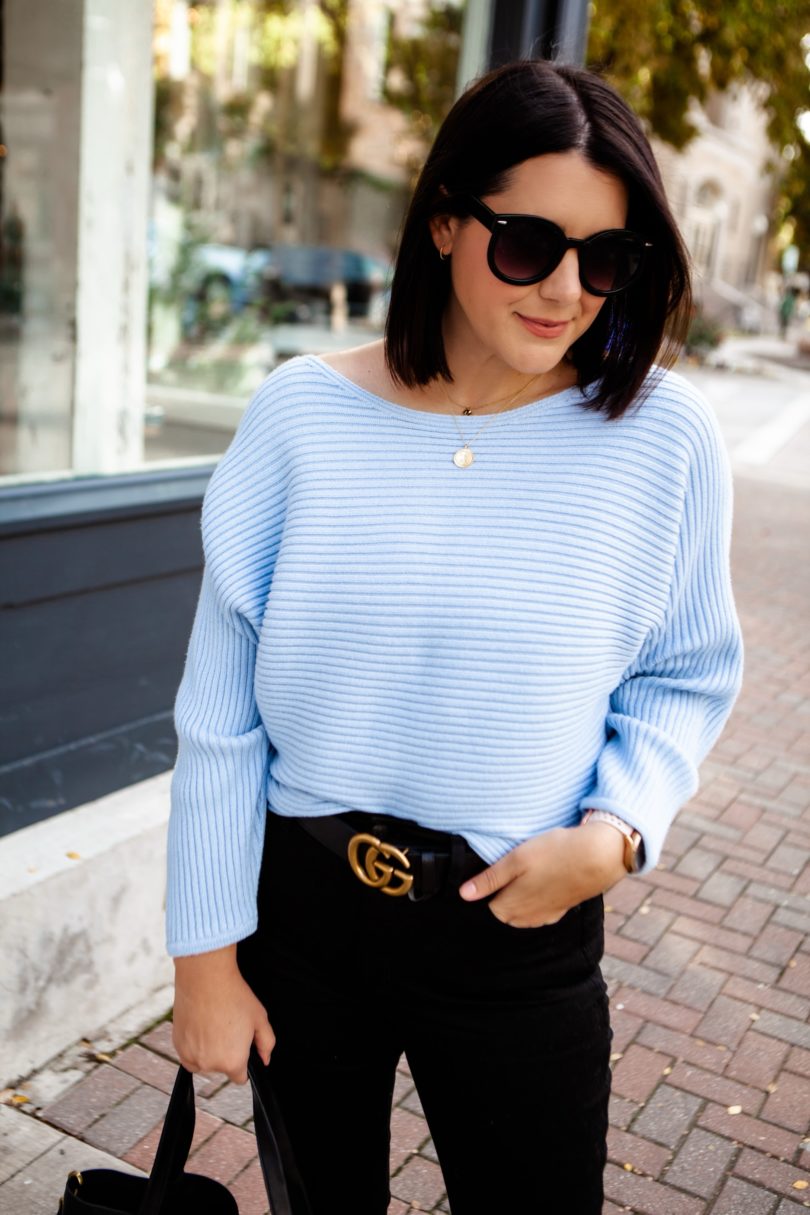 A few years ago when I was doing one of those styling boxes, I got a gorgeous blue sweater in it, much like this shade of blue above. It was dead of winter and it was such an unexpected hue for the season. I ultimately sent that sweater back but I've thought about that hue for fall and winter ever since, kicking myself for letting such a gorgeous piece go. When I found this sweater at Anthro, it felt like a reunion even though we had never met. I've been low-key looking for this sweater for two years and here she is (and she's a lot cheaper than that original one! I believe it was Joie.) And I was even more excited when I was able to put it on — it's SO soft and warm. It's exactly what I want in a sweater for winter — high quality, warm but not itchy, and something to brighten up those grey days. Since we aren't quite in winter yet — and I am NOT trying to rush those grey months trust me —  the good news is I don't have to cover it up with a coat. Late autumn is the real time to shine with sweaters.
I just think this hue of blue is so pretty because it's inherently so feminine. Disney Princess even — like I am getting heavy Cinderella vibes. So to break up the look, I wanted to bring the rest of my outfit down with solid black pieces from shoes, to a belt to a purse. It's a nice combination that let's this color blue brighten up the whole look while my black pieces give this color a nice base. Cinderella, but make it 2020.
You can find this sweater here.
By the way do you know that below in my 'Editor's Notes' I always leave my fit information? I do! I always leave my size and how things fit, if you ever wondered! And if you've never wondered, please disregard last message.
We need to discuss these Marc Fisher Oshay booties — I feel like I've been loving them recently but haven't mentioned them once! They were on my shoe guide and I decided to take the plunge. Let me tell you — they are the PERFECT fall and winter black bootie. Now I love a heel and these do have a pretty significant one. But they are so comfortable! My only issue is I need B to help me get them off. Something about boots and a size 10 foot, things can get dangerous.
These booties fit true to size. If you are looking for a heeled bootie this is the one! If you prefer a smaller heel, try this one here!