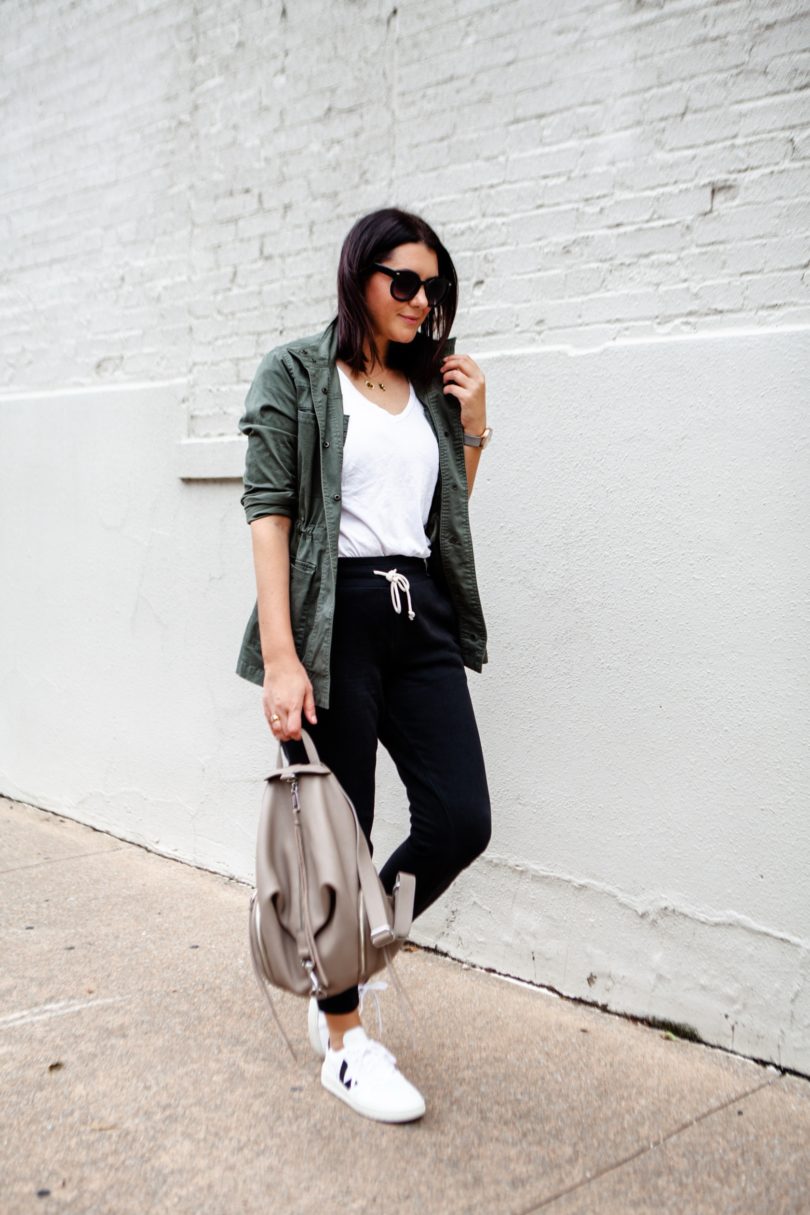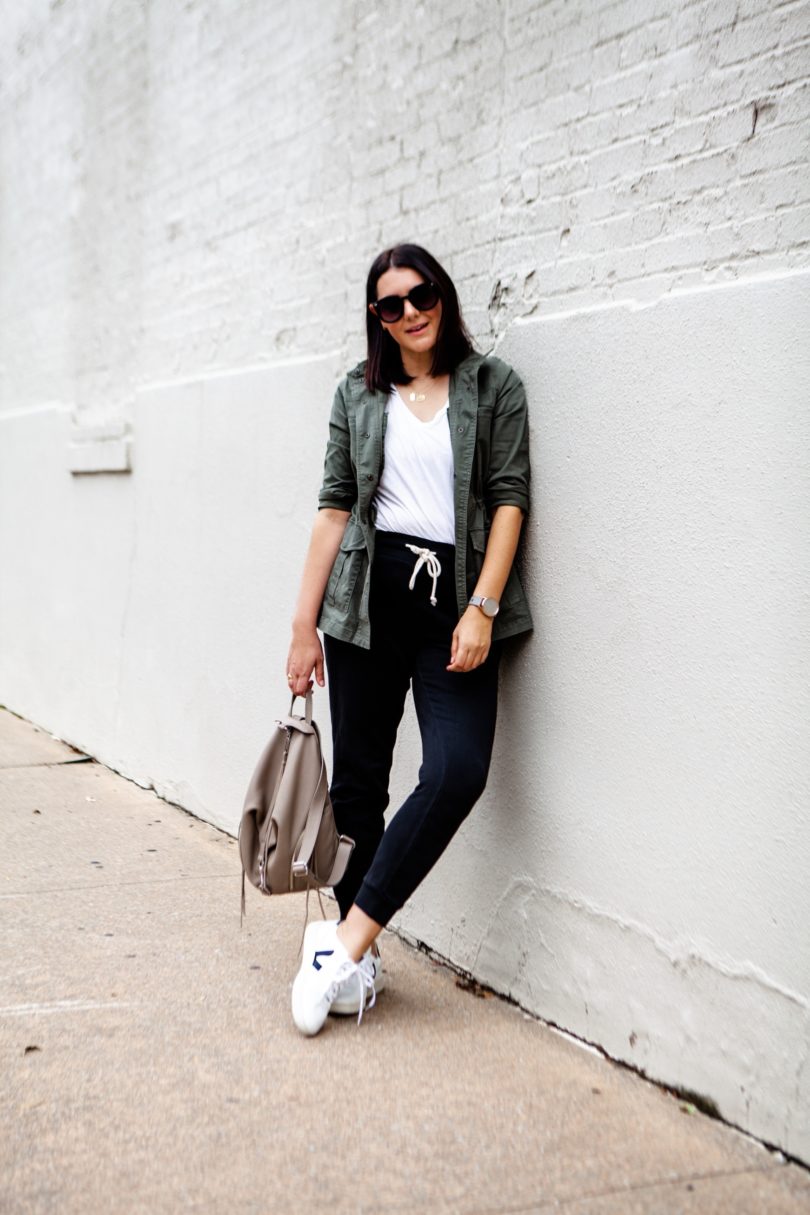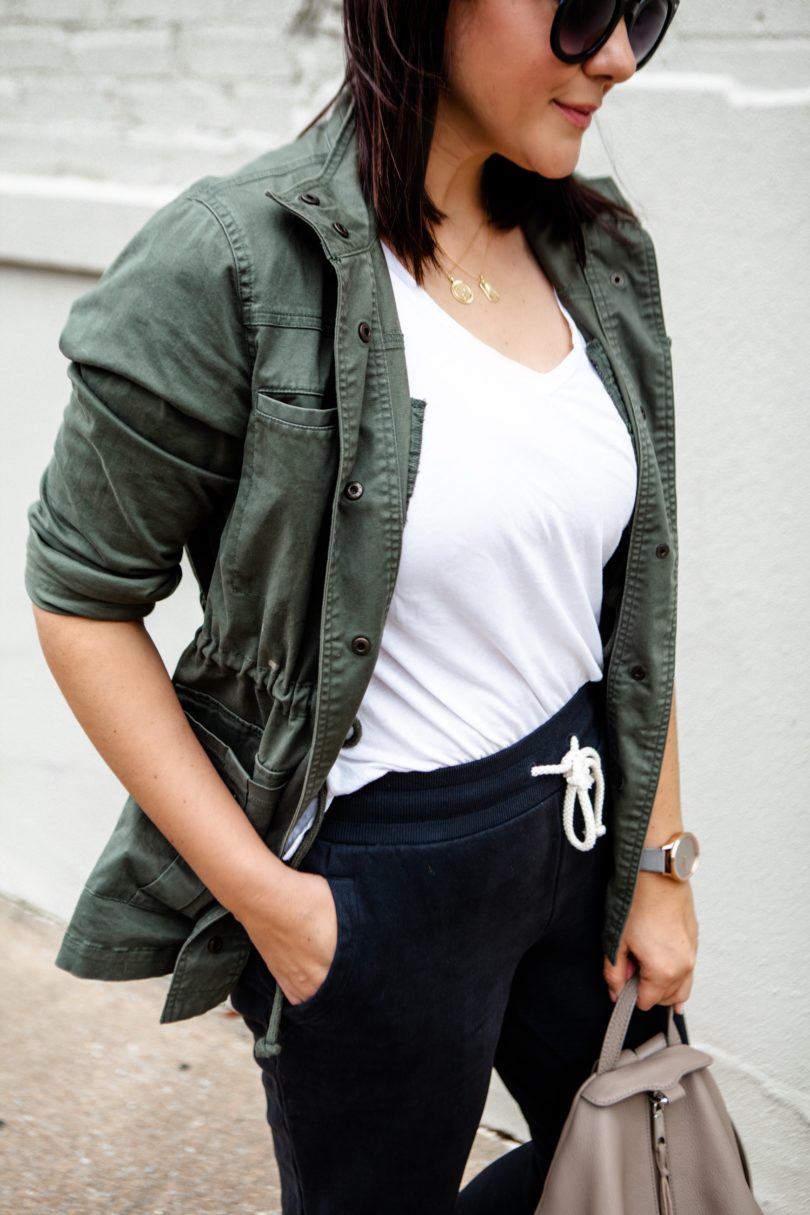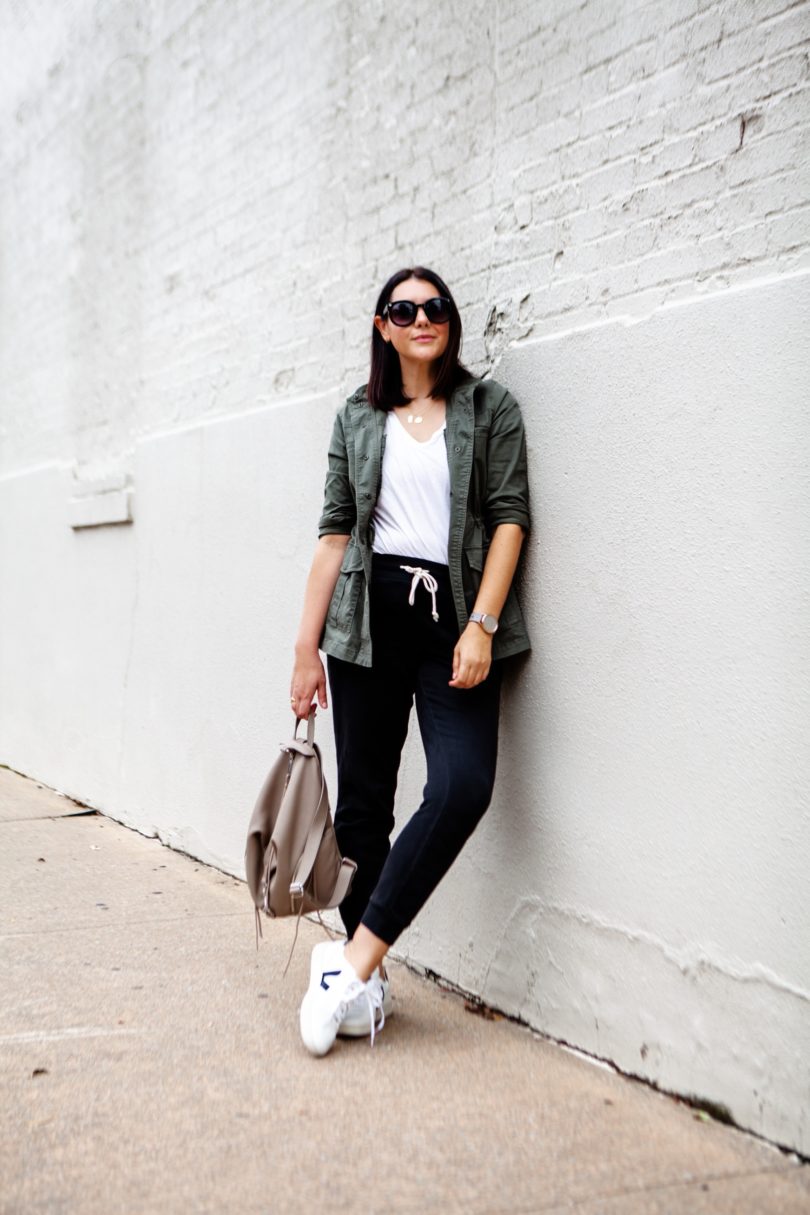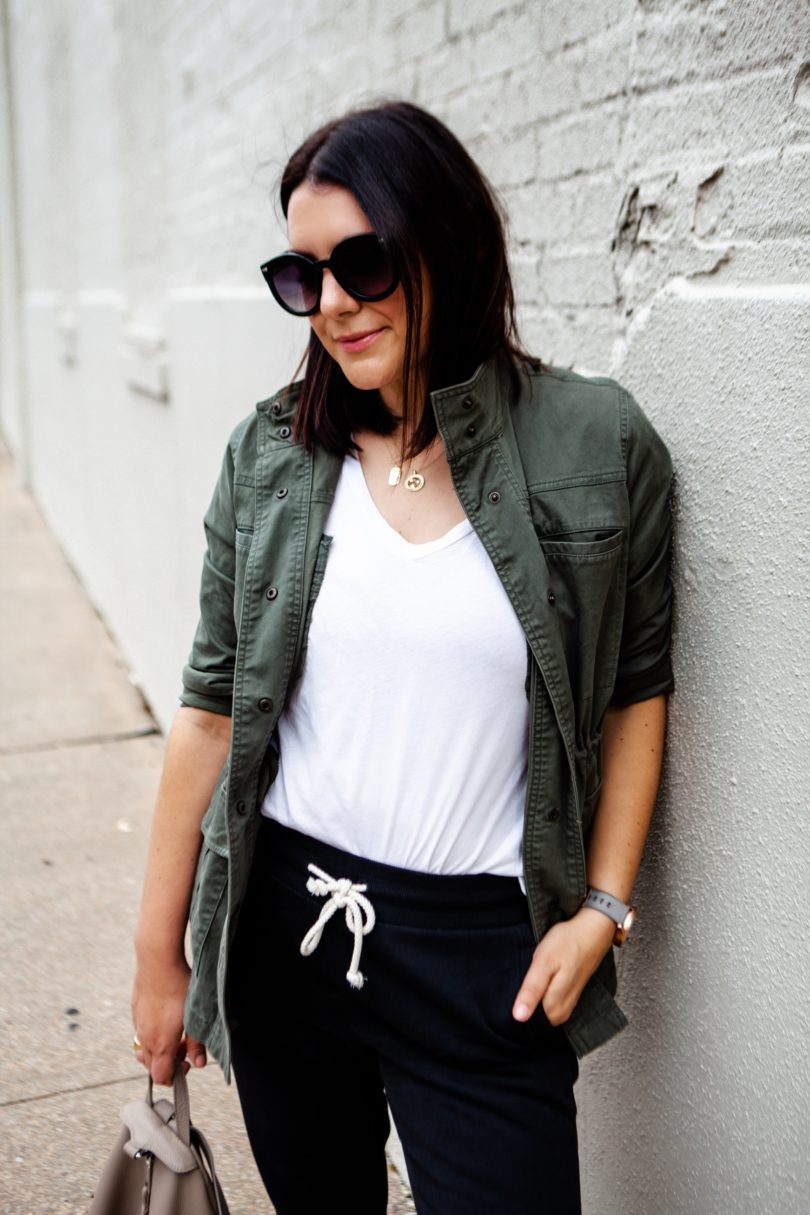 Happy Friday, friends! No drinks and a dress this week — mainly because I didn't have a dress. Hmmm…thinking about just changing it to just drinks. Lemme know your thoughts.
BUT for those who don't care about drinks or dresses, I see you. And may I present to you the star of 2020: sweatpants. I actually didn't have a pair of true sweatpants (although lots of joggers!) and I found these on Amazon this past week and hit 'add to cart'. I absolutely love them — they are the type of fleece — they call it heritage fleece — that feels vintage. It feels worn in but still has a stiffness to them. I am in the medium and they fit perfectly and don't stretch out too much! You can find them here.
I bought this field jacket last spring I believe from Target (spring 2019) and I've loved it so much. Do you have something that you bought for pretty cheap and it turns out to be invaluable to you? That's this gem. It's been such a nice staple in my wardrobe and honestly, great quality because it has lasted! I've found a few other look-alike's if you like this look as well. Of course you could easily make this outfit work with a denim jacket, cardigan or a matching sweatshirt!