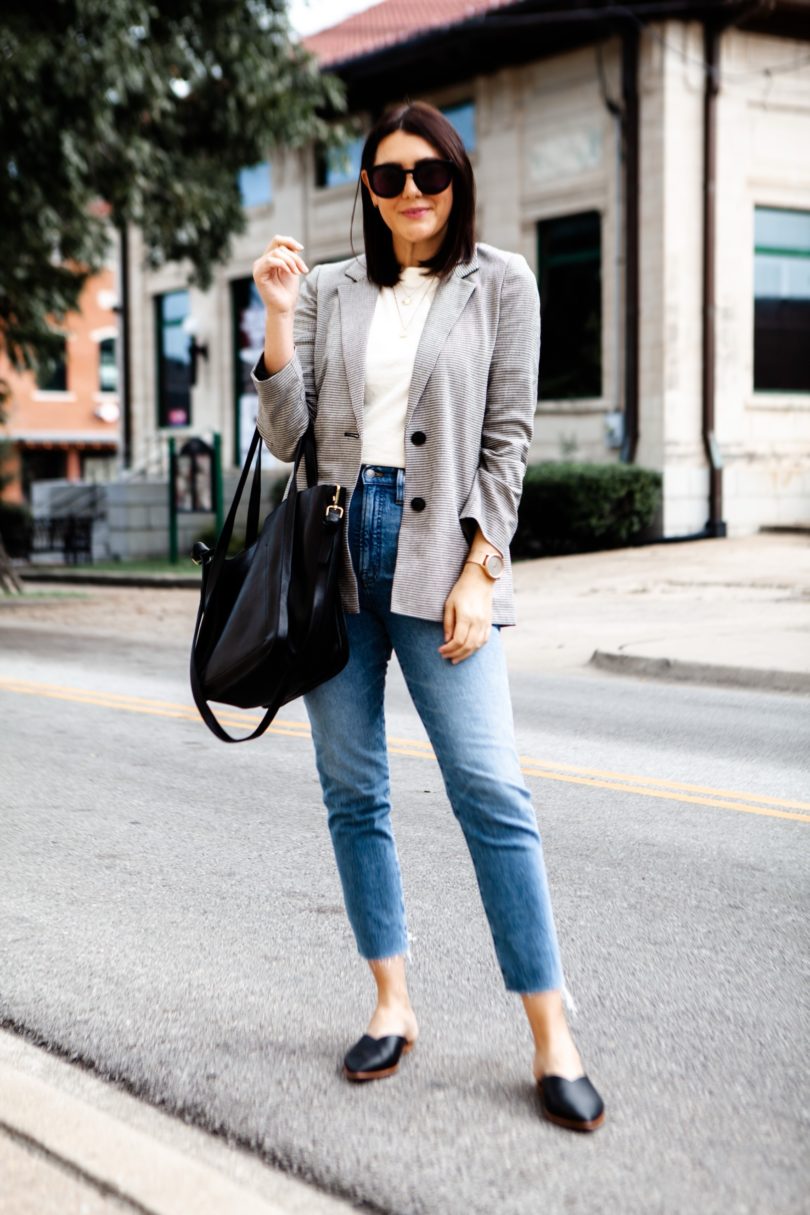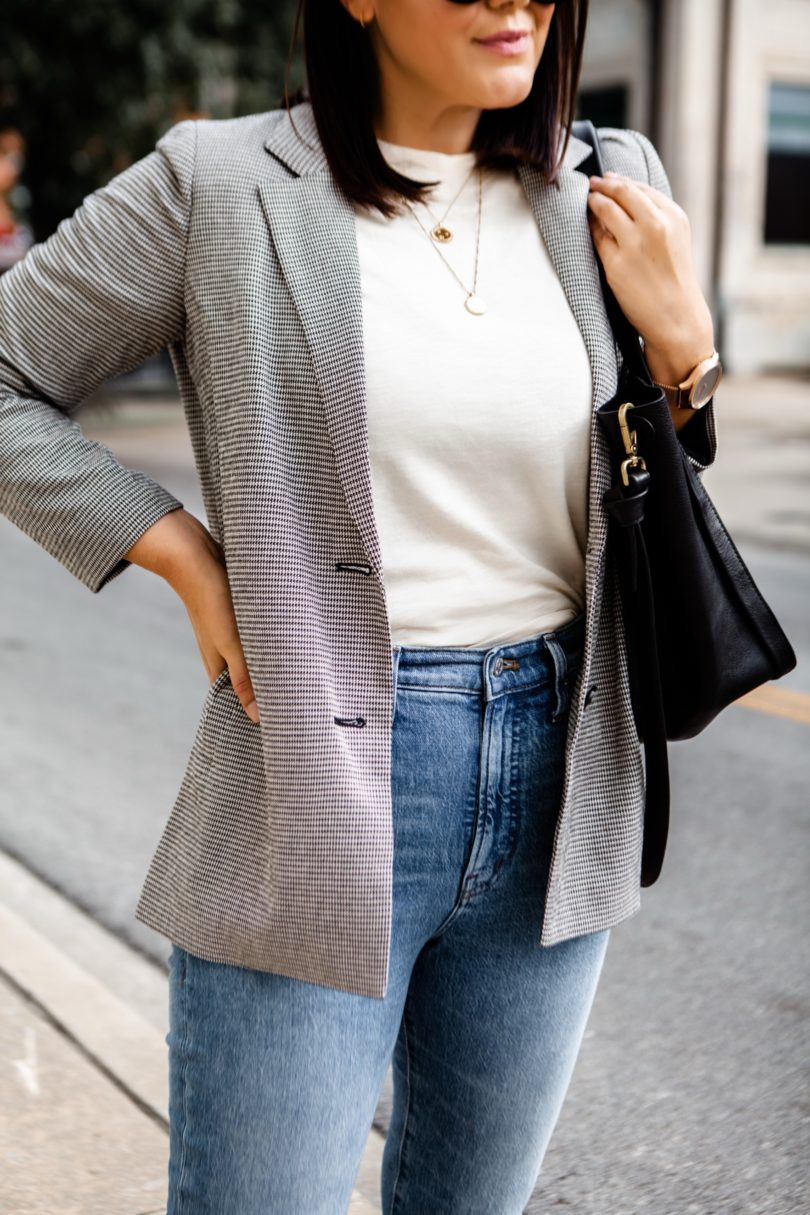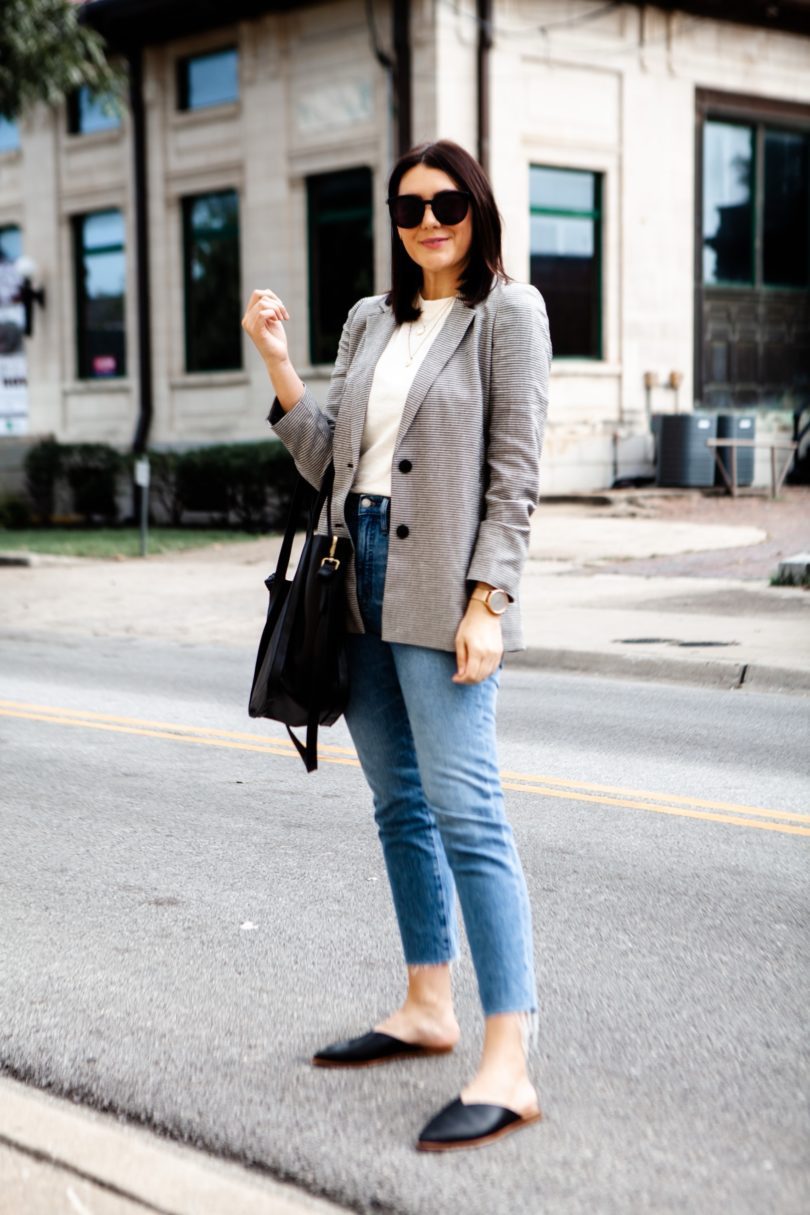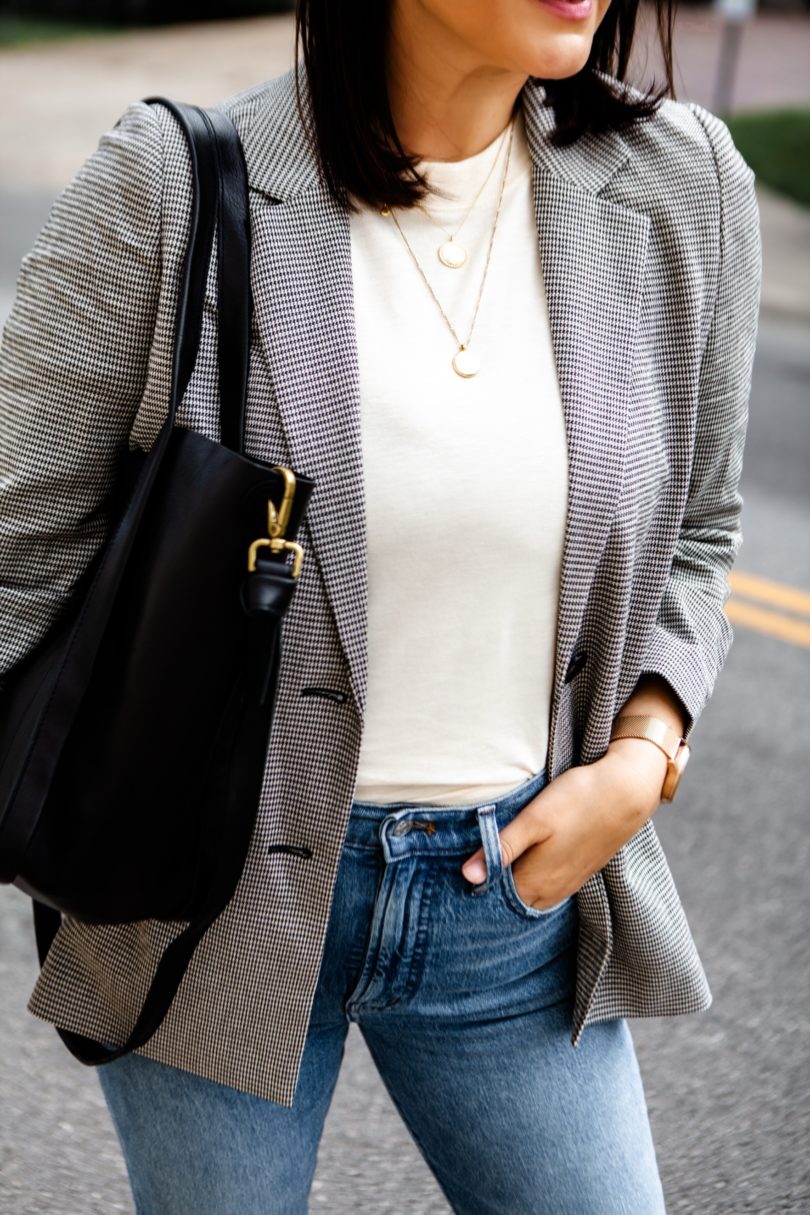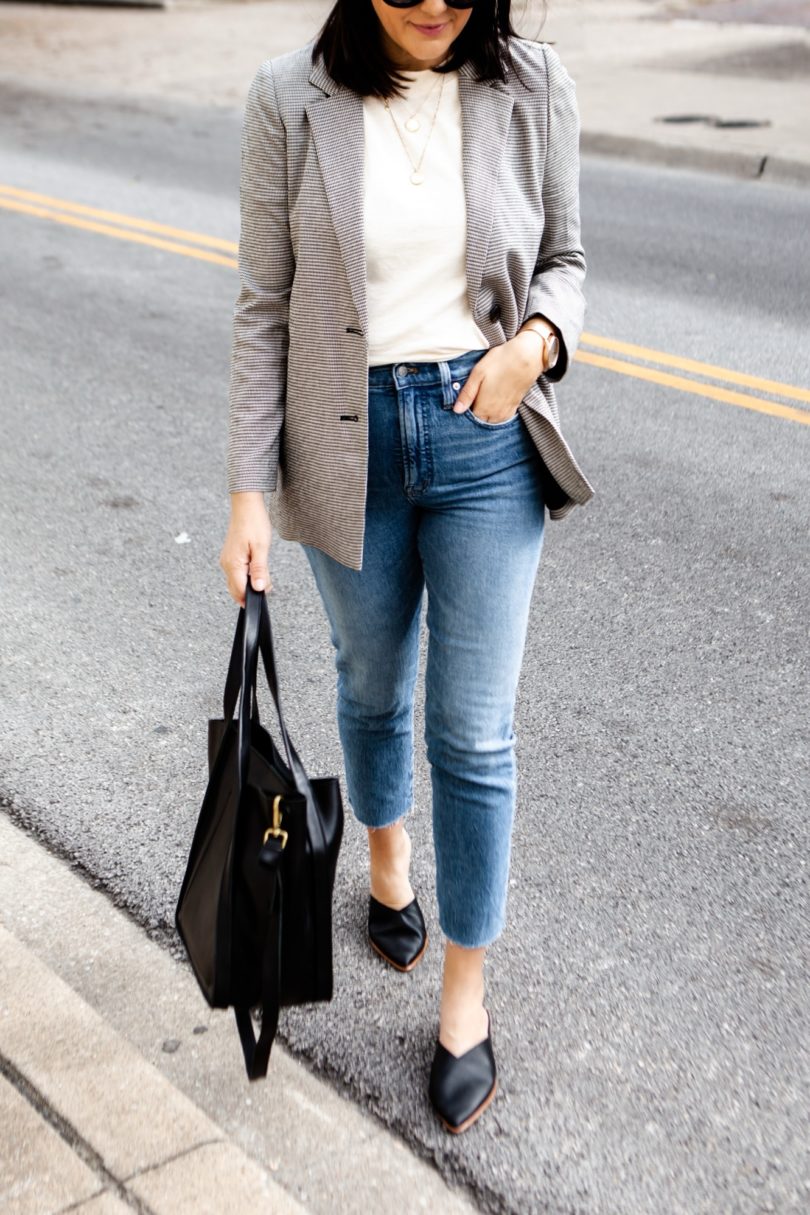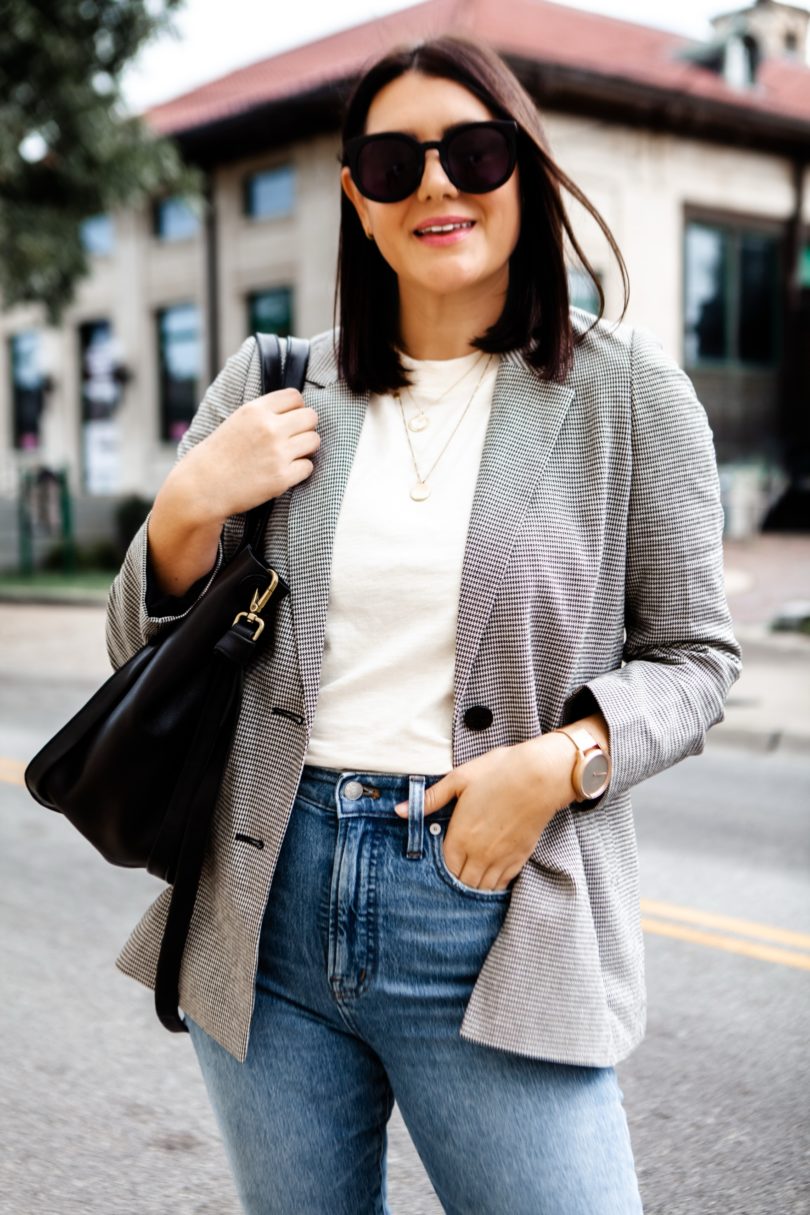 Do you ever have a style you love on others but you've just never been able to nail down as your own? For me, it's a blazer…and I have no idea why. I absolutely love a blazer — I think they are so chic and classic and so very timeless. I love an oversized blazer look best, but sometimes those are hard to get the fit exactly right. A really tailored blazer feels too 'Big Business' on me (and I do mean the 1980s movie Big Business staring Bette and Lilly) and it just feels like I should have a 5 year plan for my life, which I do not. So I fall somewhere in between an oversized blazer and a tailored blazer. This niche is hard to find.
But this houndstooth blazer is actually the in-between blazer I've been looking for. It's not oversized but it's not a tightly tailored fit either. It truly is somewhere in between. I won't say I still don't feel like an imposter, but I always do with new styles. So if you see me wearing this blazer to the ground, I'm just getting used to my newfound chicness that is this blazer.
Side note — something about my haircut has made me want to polish up my style. Also something about all the time on my hands, too.
If you're looking for a blazer on sale, this one is on sale through today! You can find it here, it fits TTS.