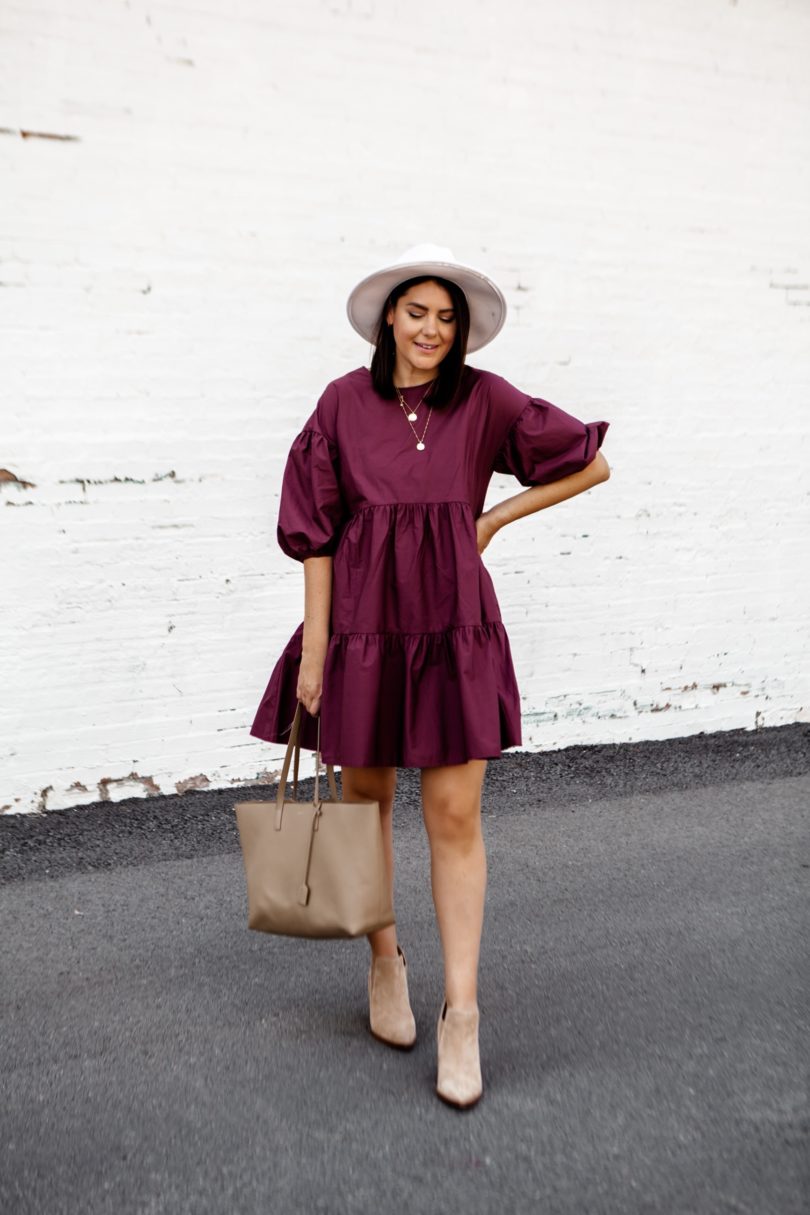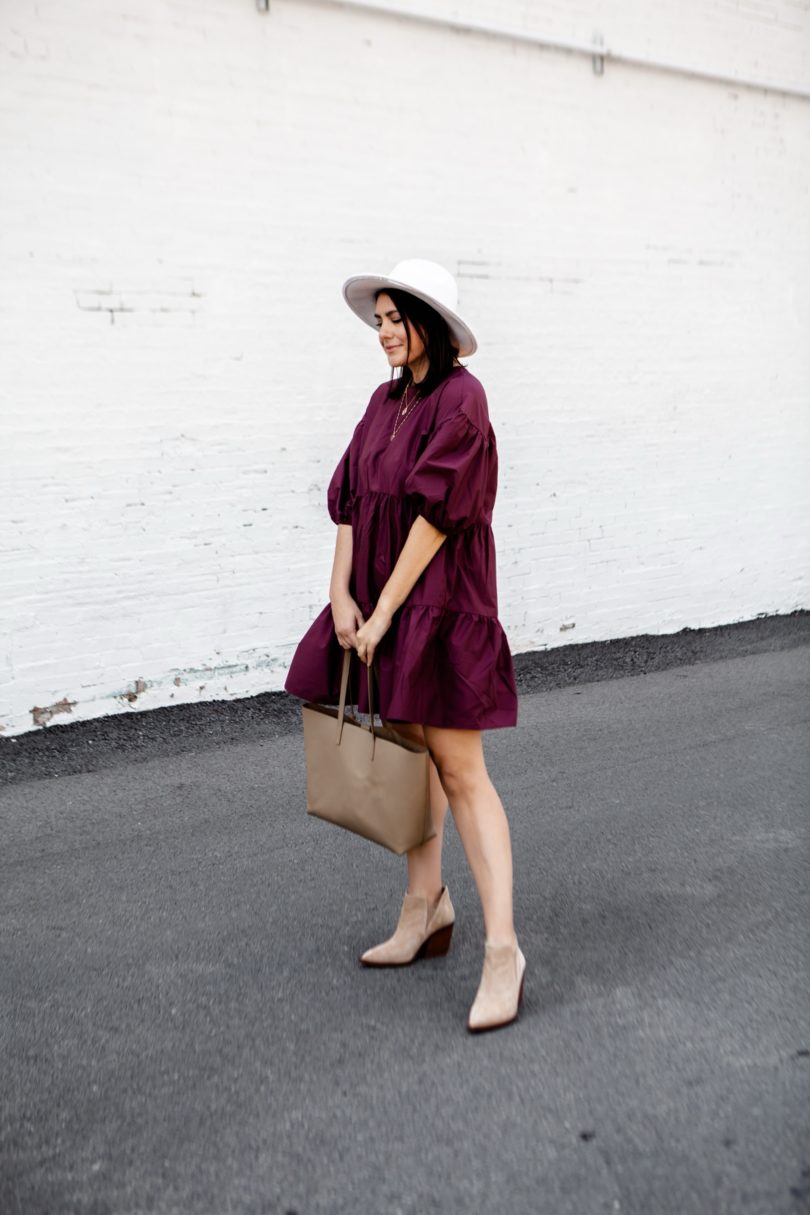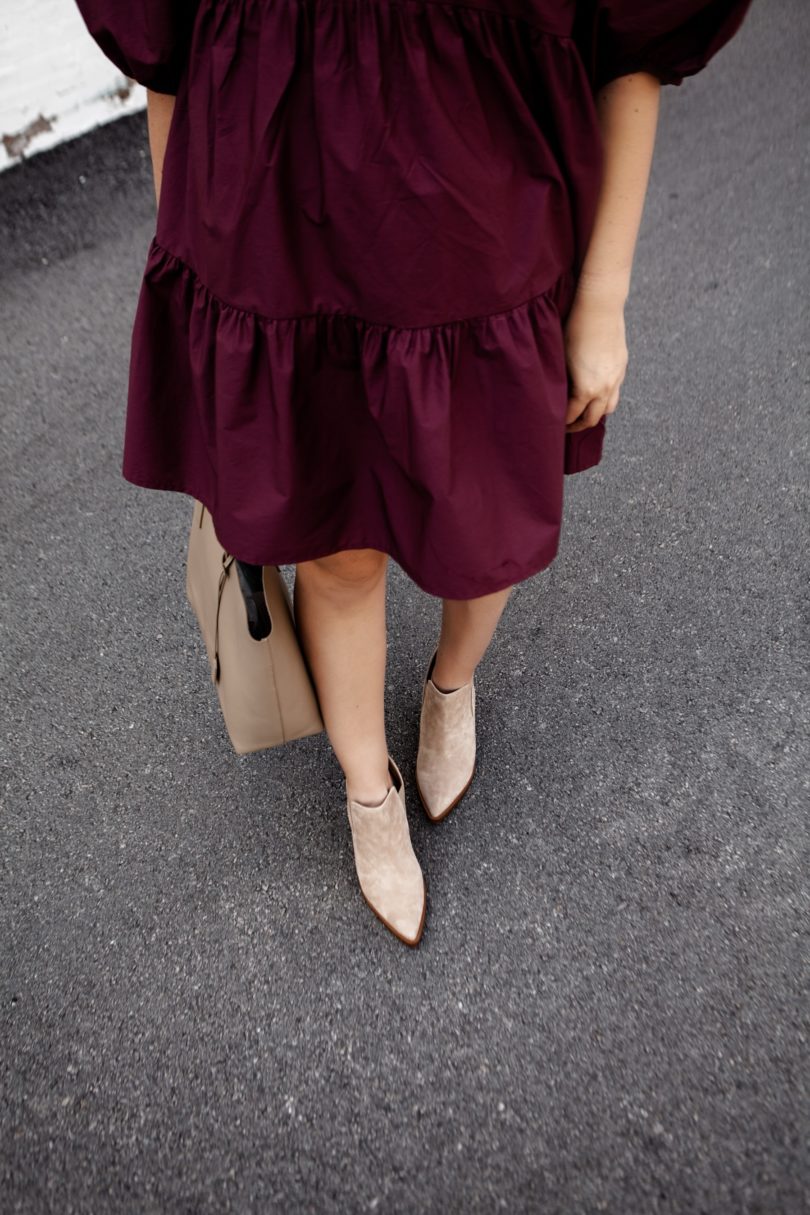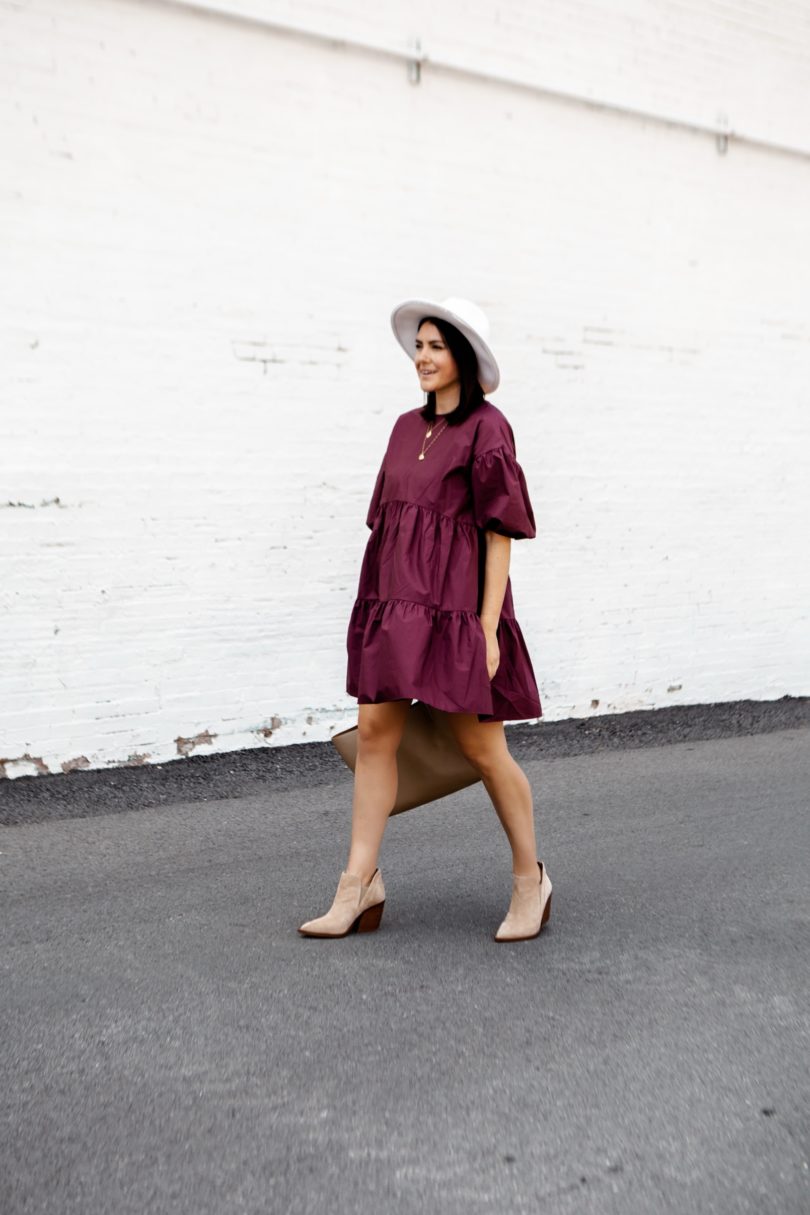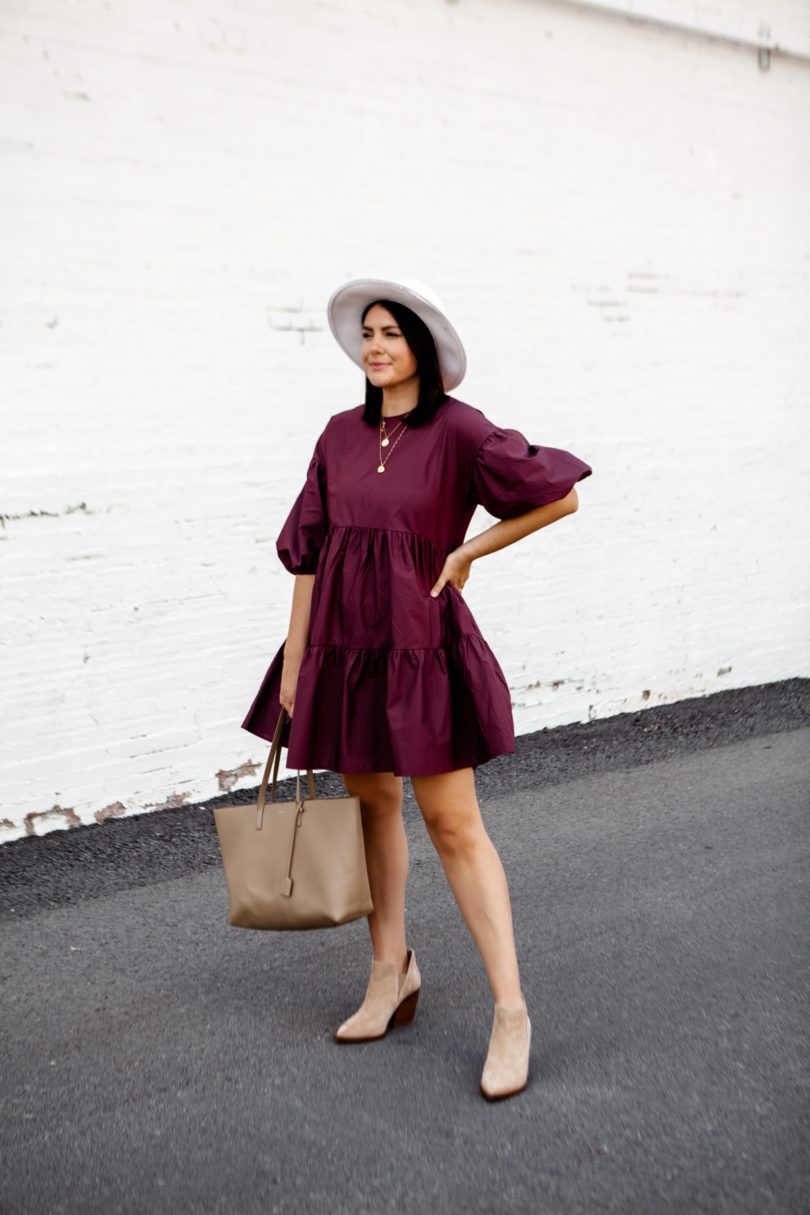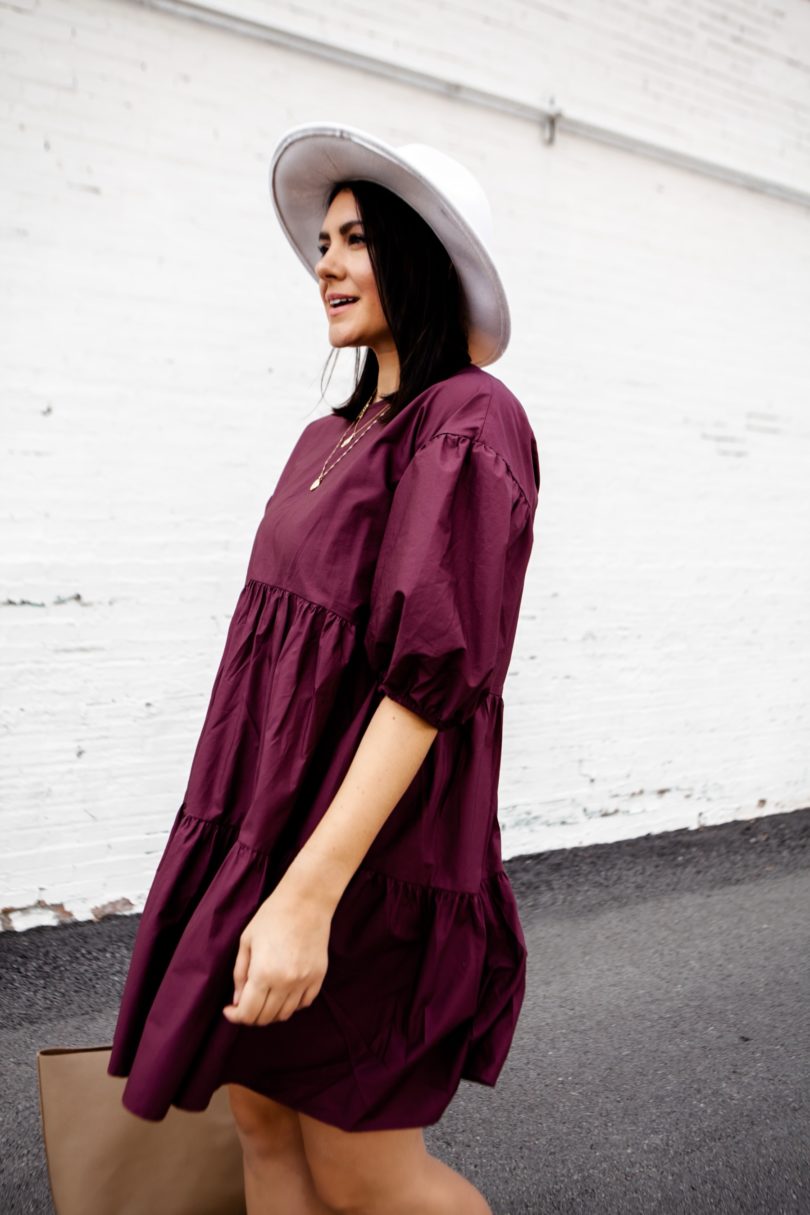 If this dress looks familiar, well you're right, Eagle Eye. I have it in the cream color, too! It's just the cutest dress — puff sleeves, puff…body? I mean let's be honest. this dress is not touching a bone on my body and I love it. It's literally just sitting on top of me and no complaints. I'm just a sucker for a well priced dress and this color is perfect fall! When it gets cold enough for over the knee boots, watch out! I'm gonna be going nowhere in the prettiest dress and boots, lol.
Find this dress here! Size and fit details below.
I know I wear a lot of hats (I mean this literally about hats not like 'I'm a mom, a wife, a blogger, a DJ") but I'm still on the fence with them. Almost every time I think 'am I a hat girl?' and I never know that answer. That question may echo into eternity, no answer calling back. So I ask you — are you a hat girl? Are you confident in a hat or do you still think about the fact that you are wearing a hat WHILE wearing the hat? (I'm the second.) But if you are a hat gal, I've rounded up some of my favorite hats that I'd love to put in my closet and put on and take off and put on and take off and ultimately leave behind.

You can see it in the beige here! Spoiler alert — same shoes and bag. At least I'm consistent.