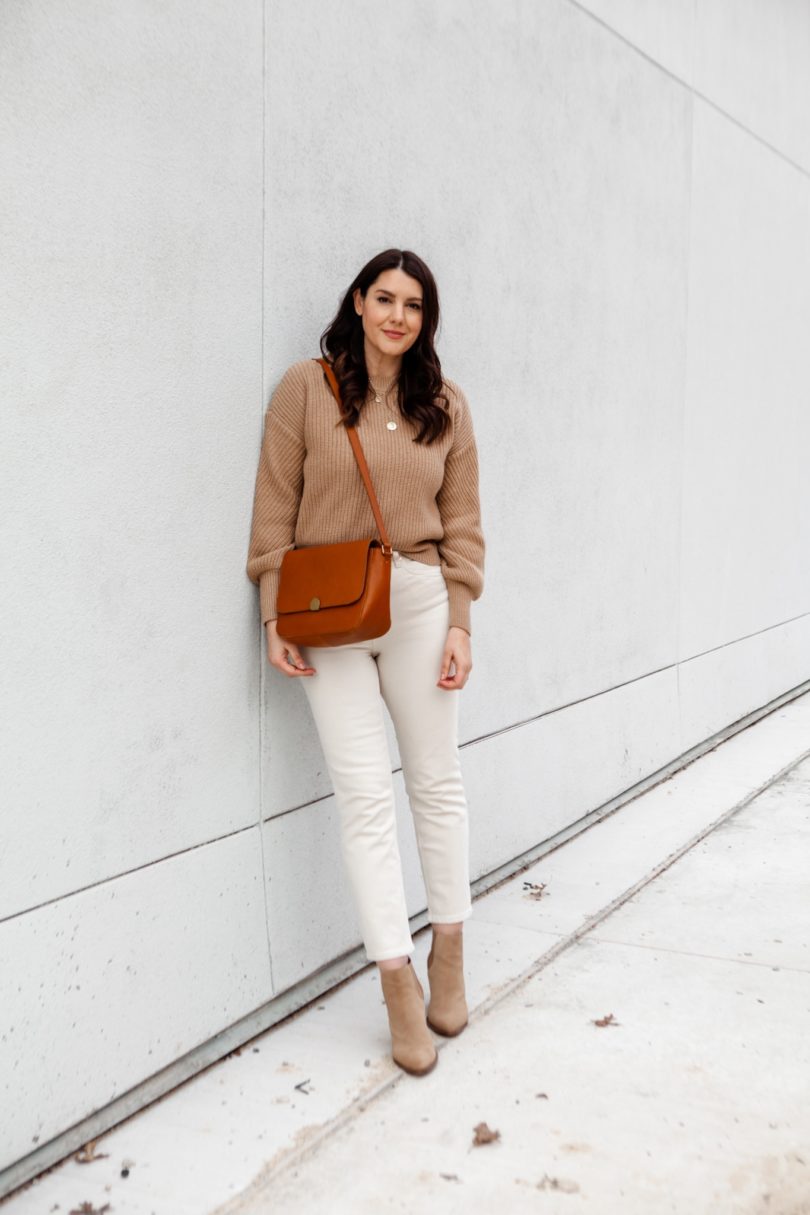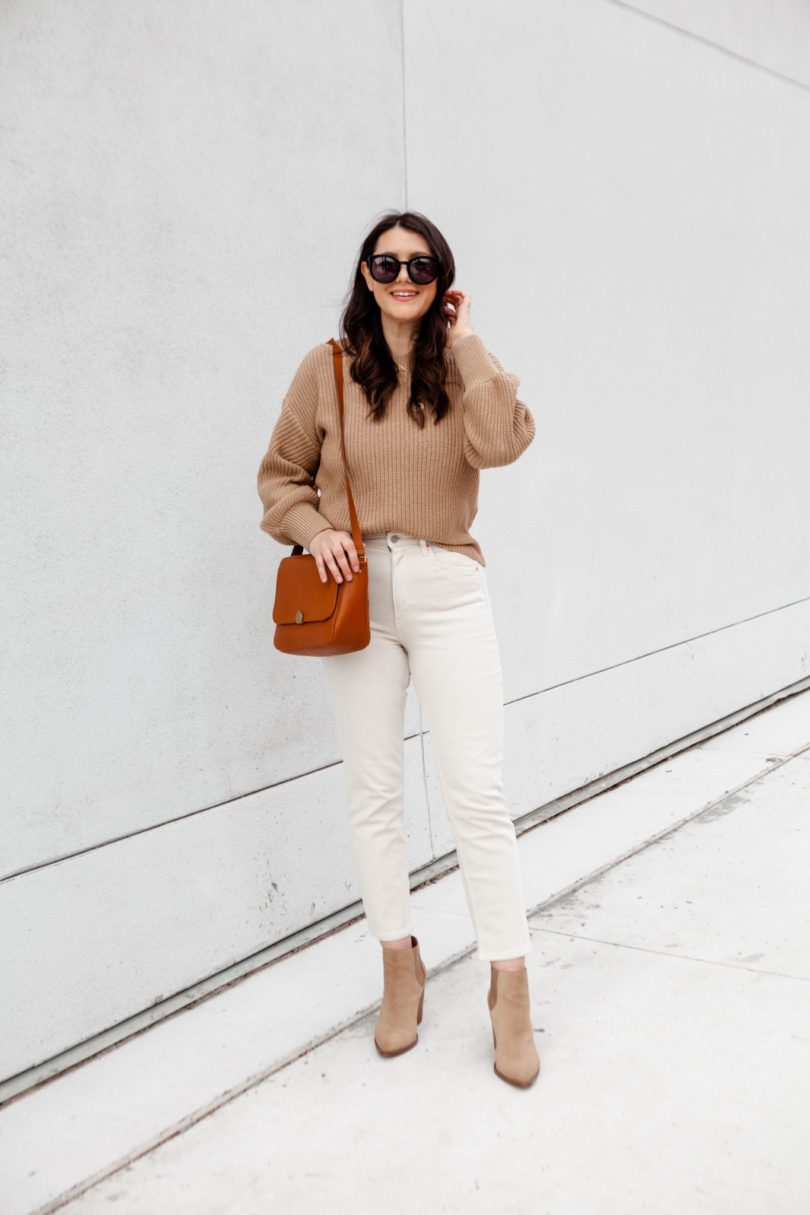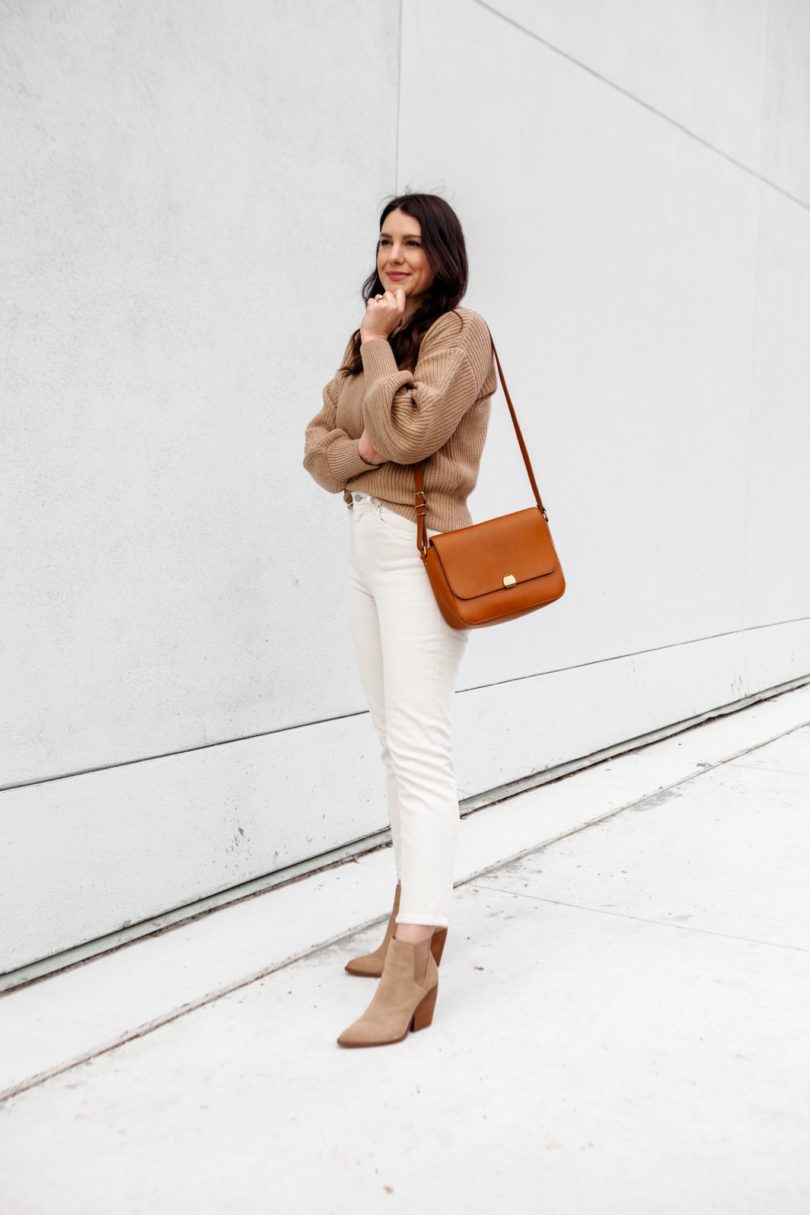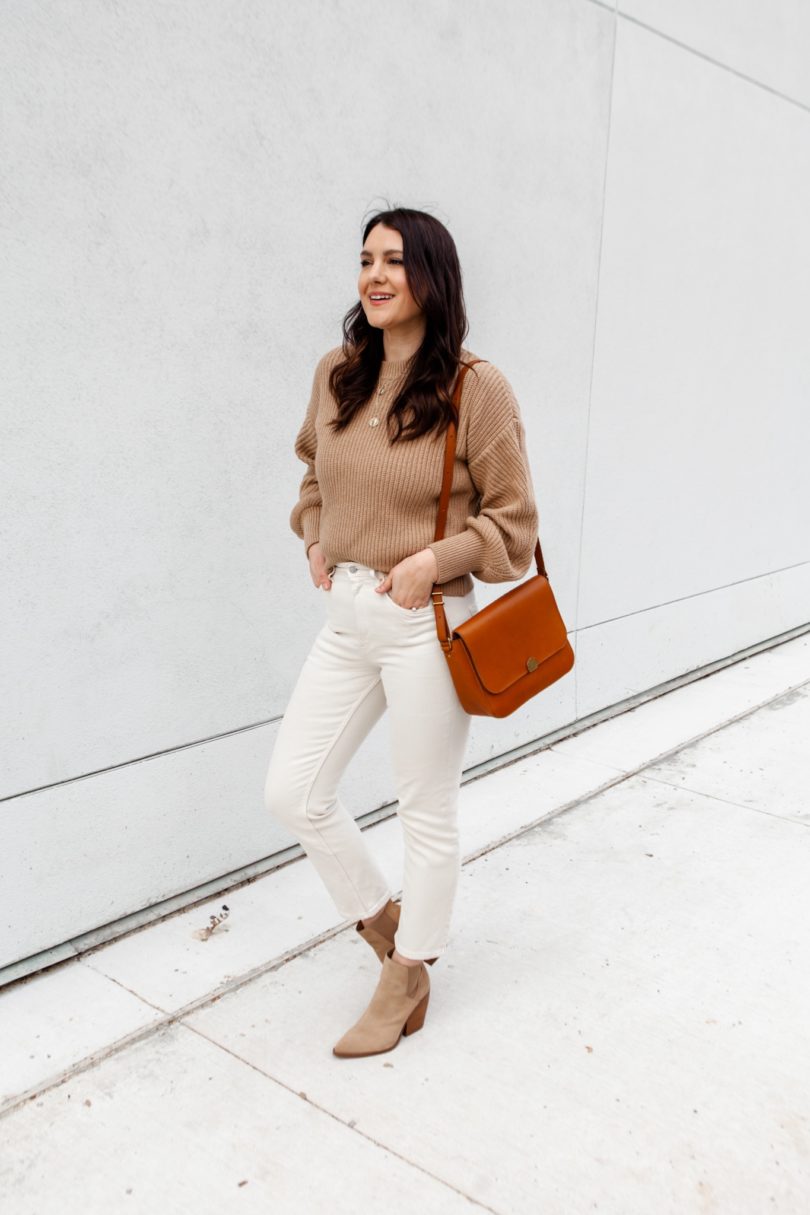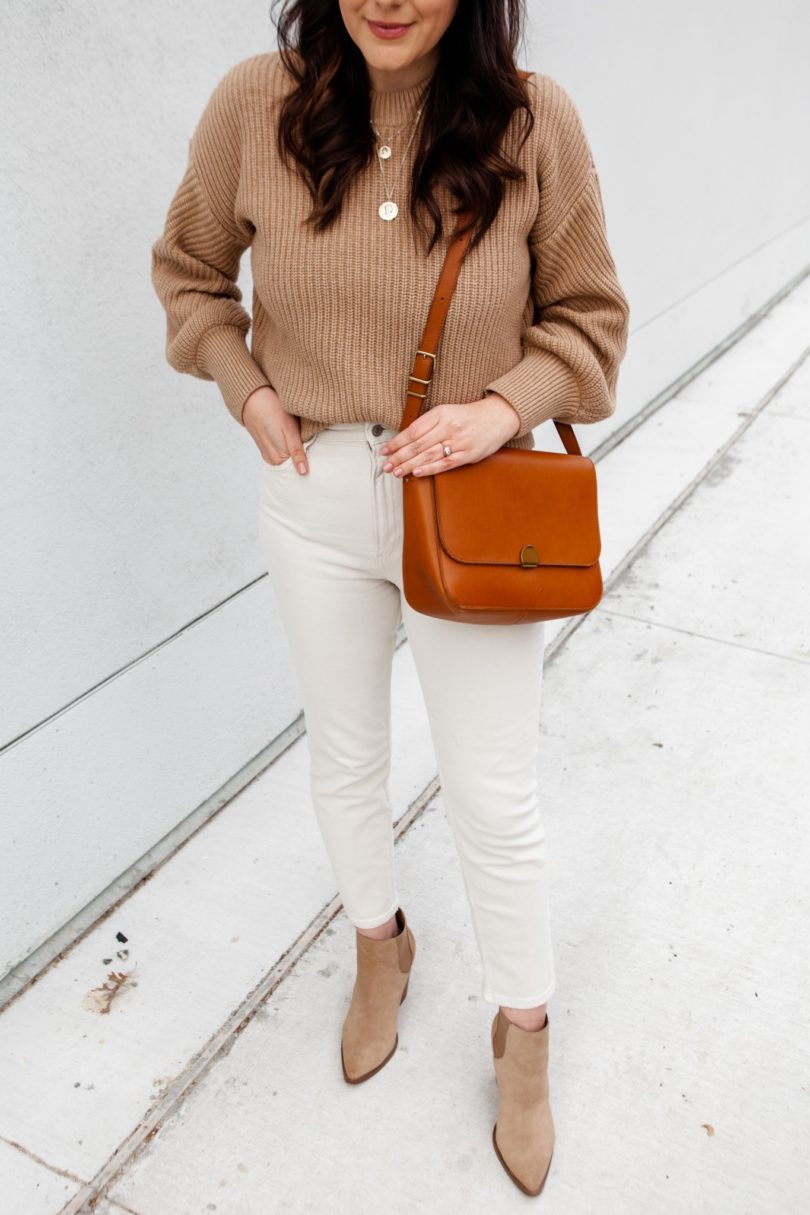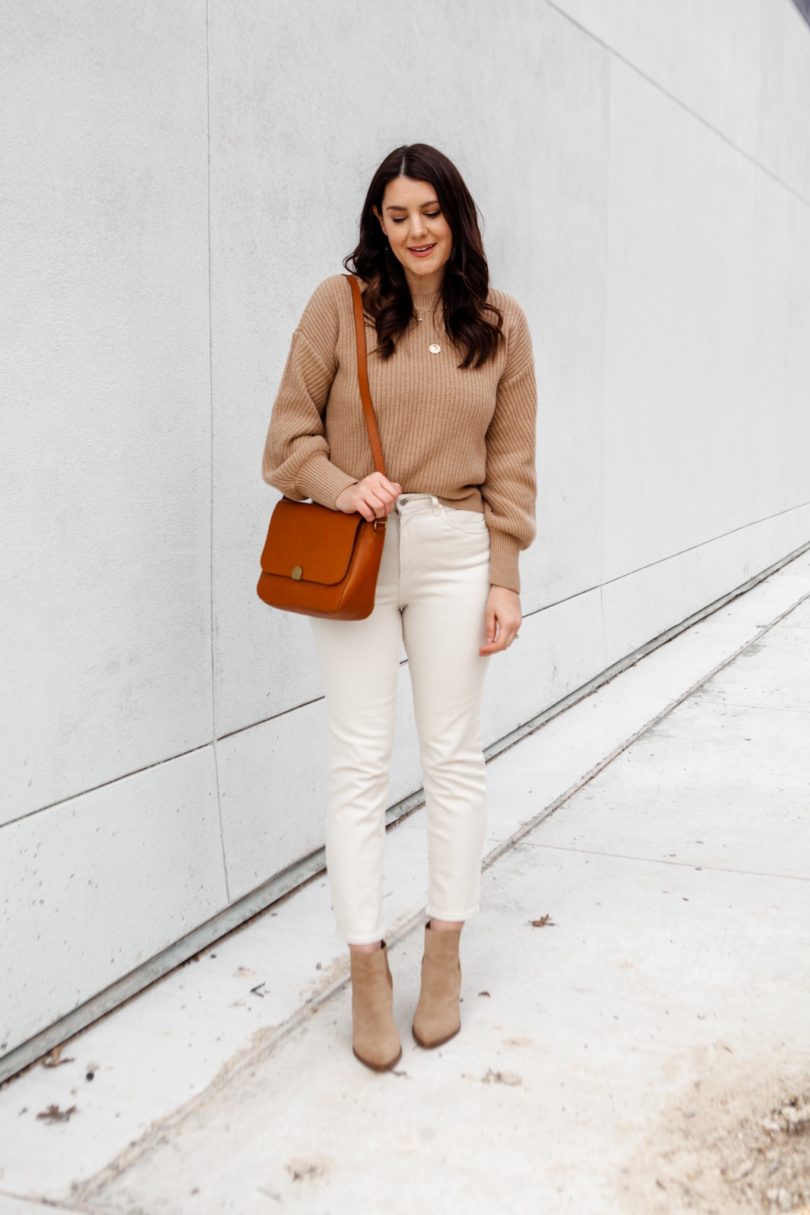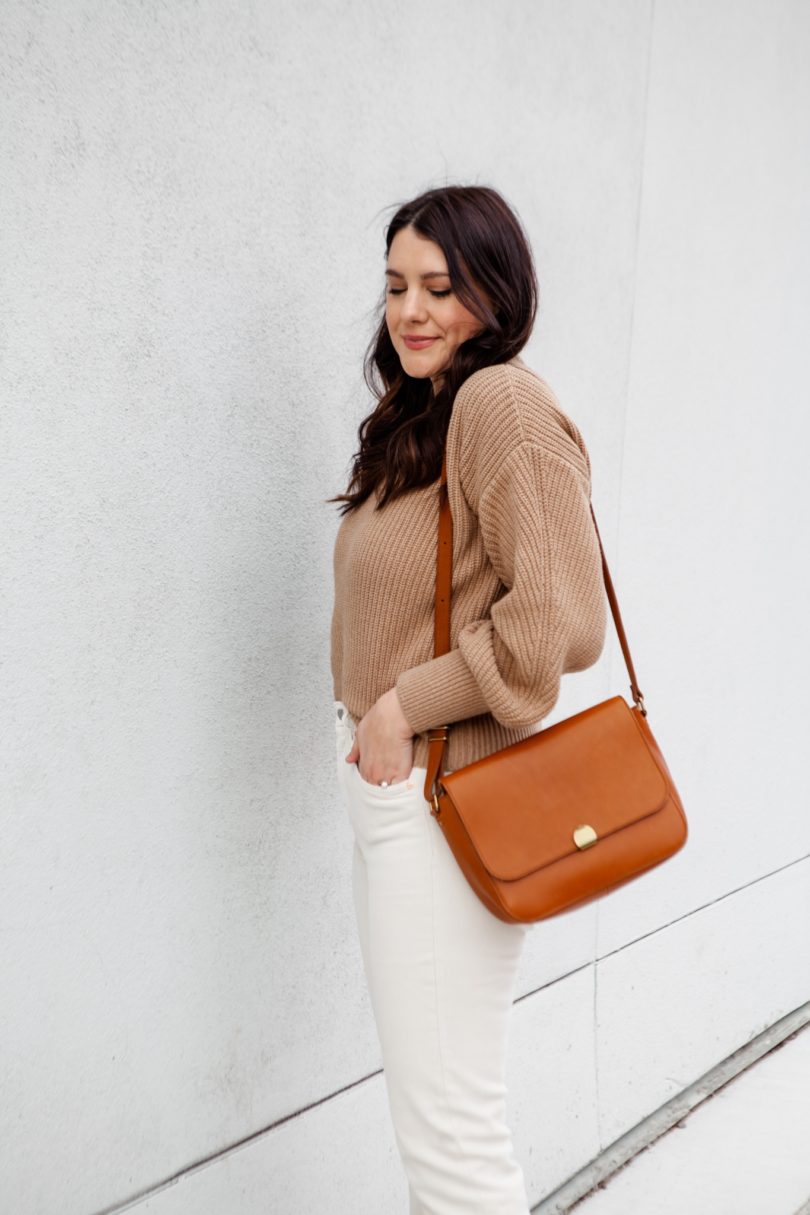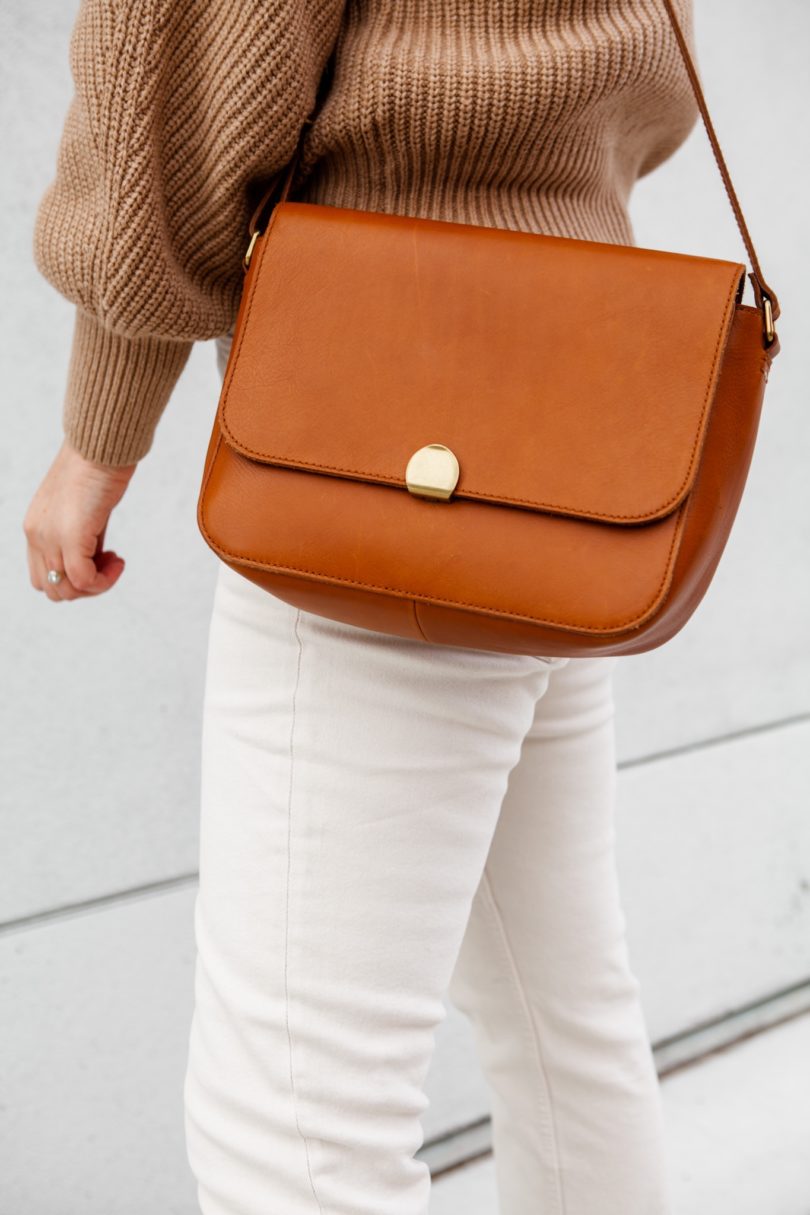 Do you ever have an outfit that you put on and immediately feel like yes this is what I want to wear for the next week? That's this outfit — it is cool and casual and it's just the vibe I want right now. Plus pulling in white jeans for the end of winter gives a nice nod to spring. And by nod I mean a full plea — please bring sunshine soon. These grey days are the worst. Is anyone else needing some vitamin D like me? I need some sun soon. Don't make me book a tropical vacation, winter. Don't make me do it.
I've been loving this sweater if you can't tell lately. I know it's getting close to drawing sweater weather to a close, but why not go out with a bang? I got this sweater back in January (which seems AGES ago no?) So now this sweater is on sale with an additional 30% off! You can find it here!
Speaking of spring, next week is March! What are you guys looking for this spring? Let me know and I can add it to my IG try on stories!