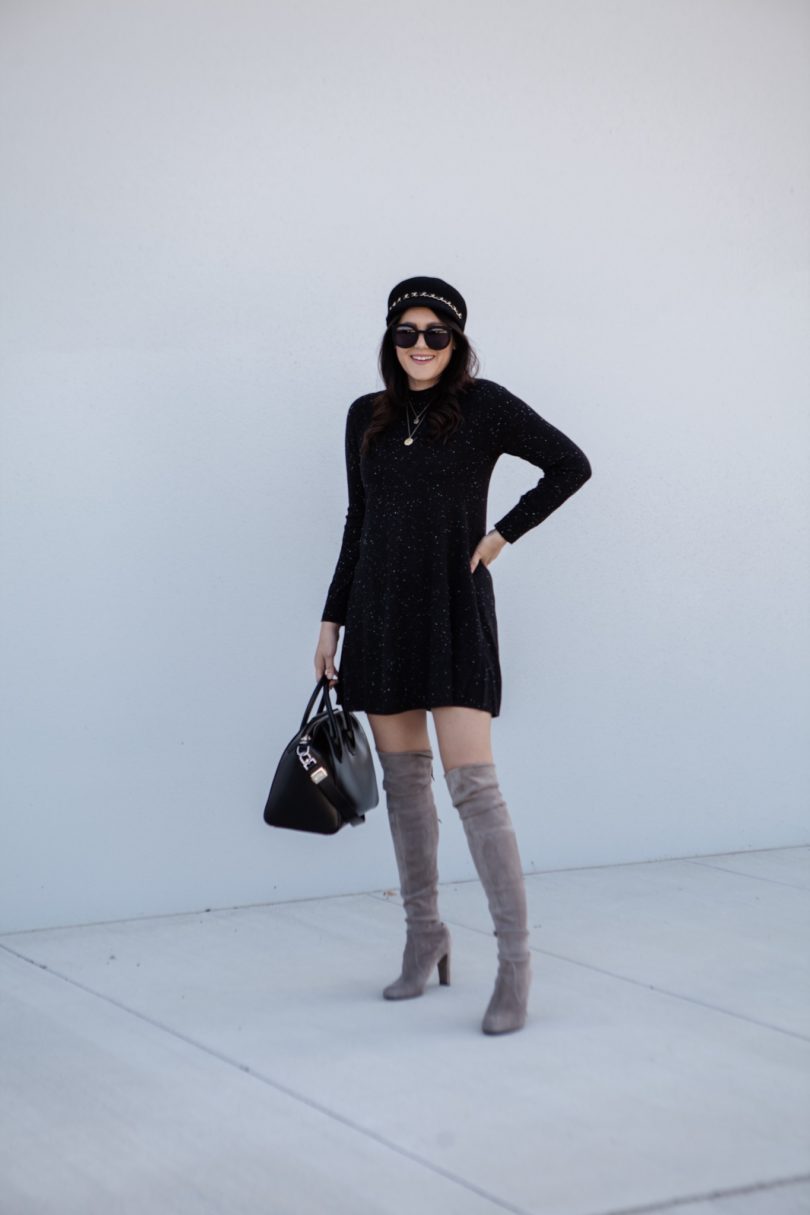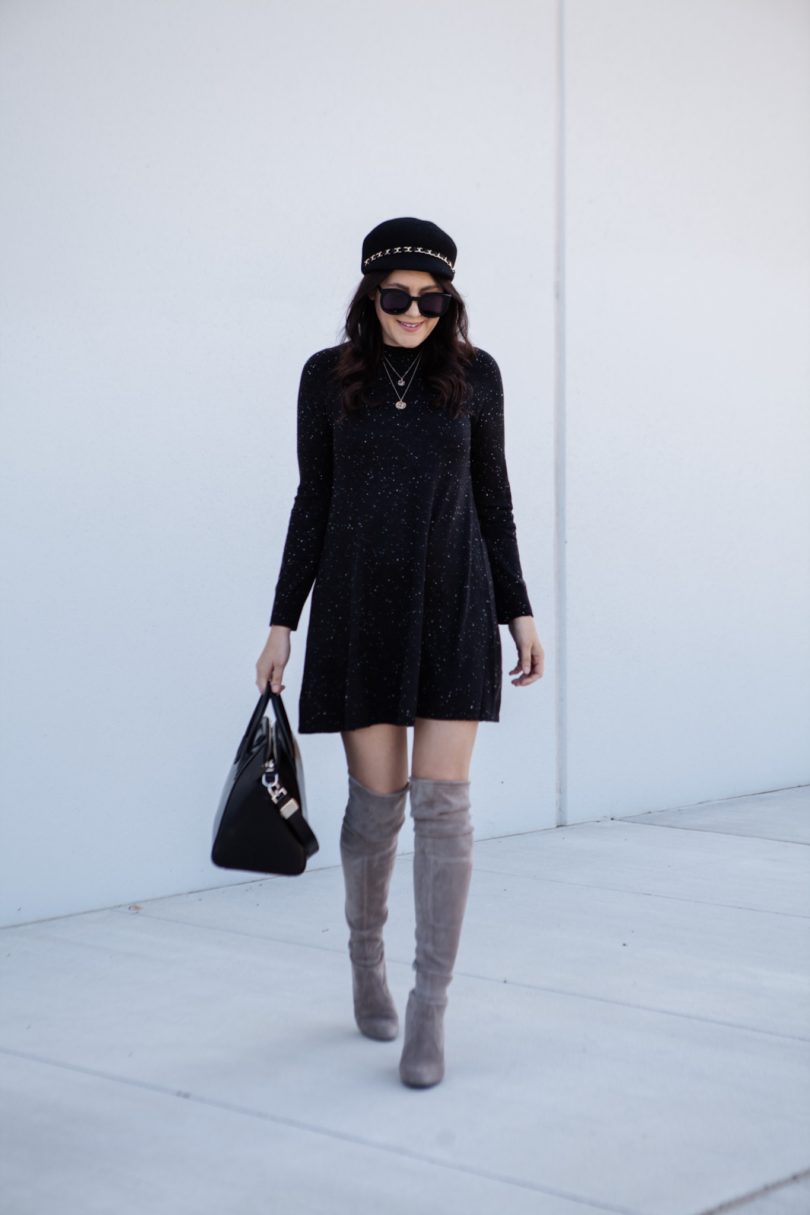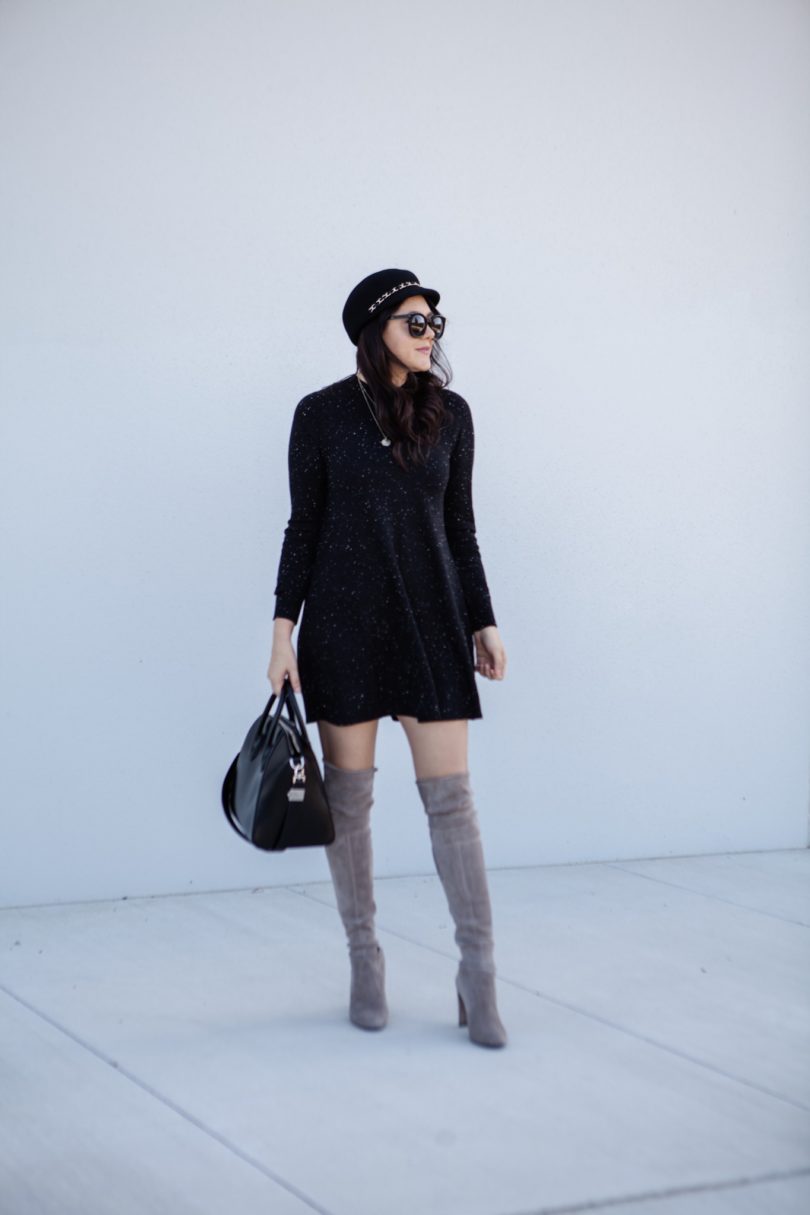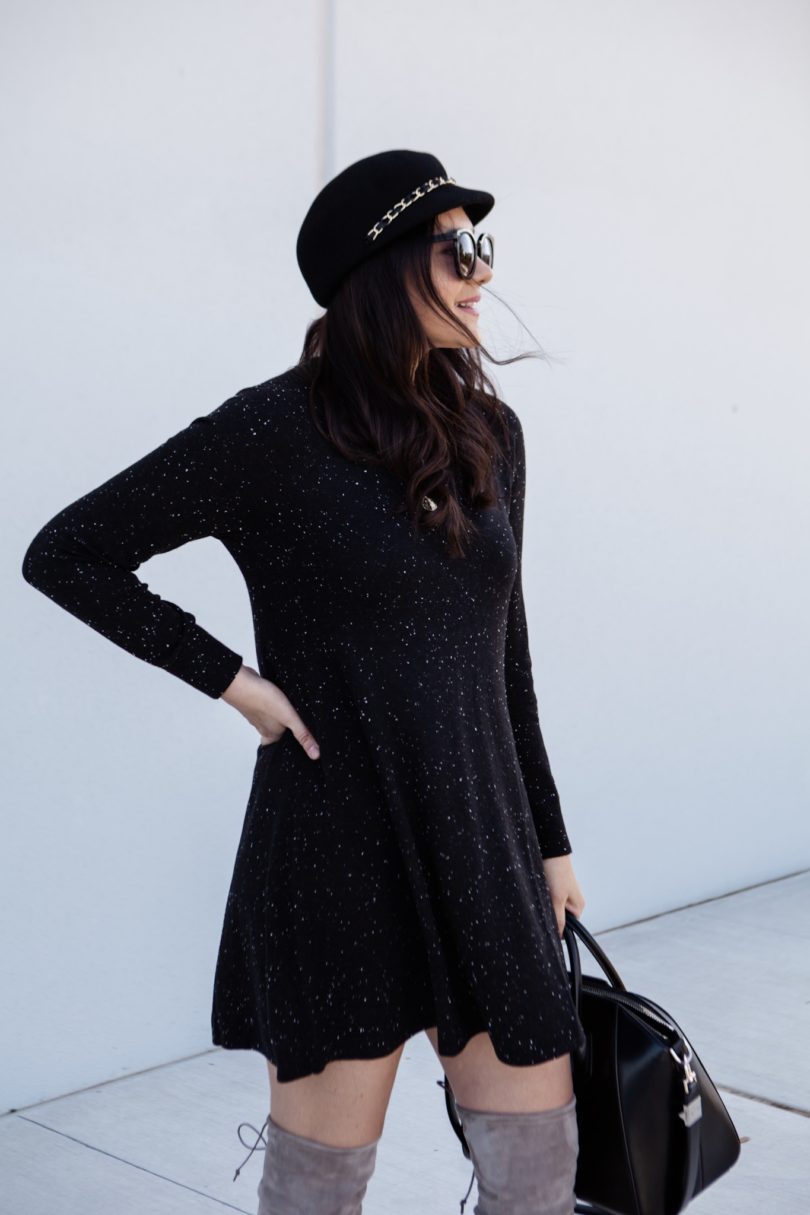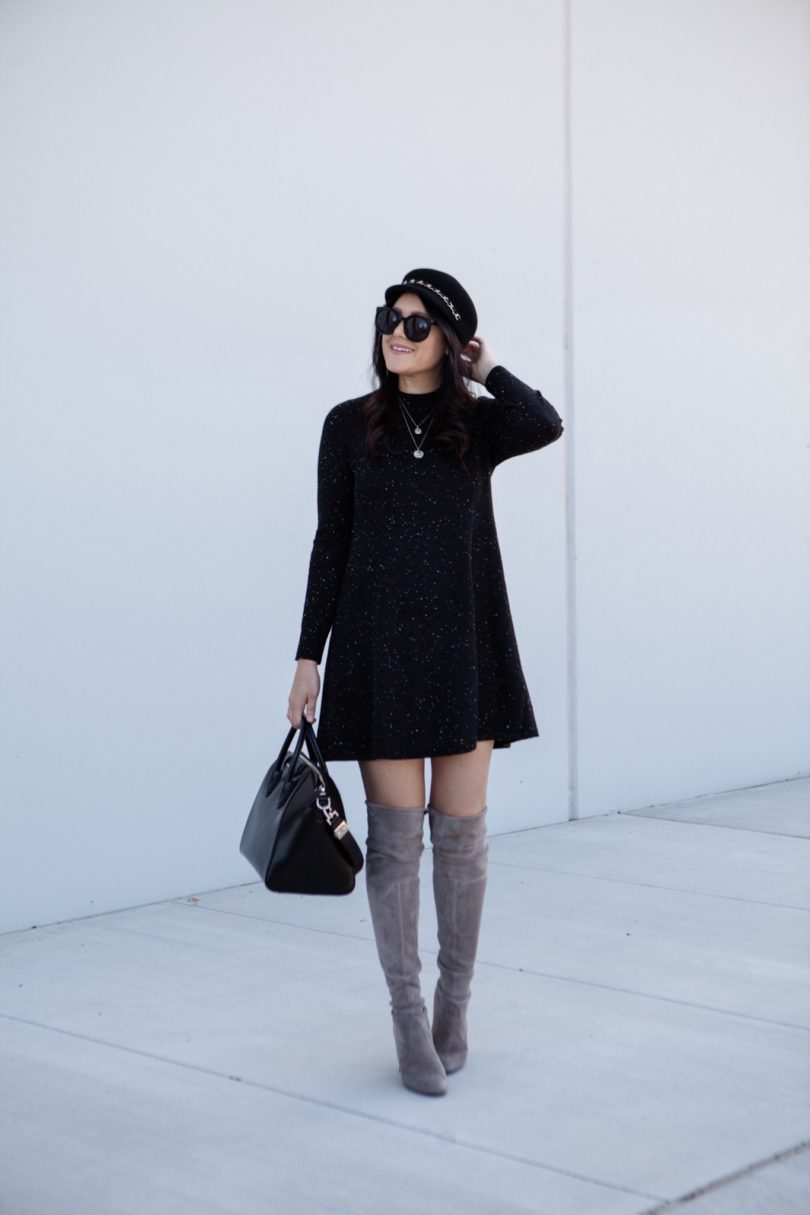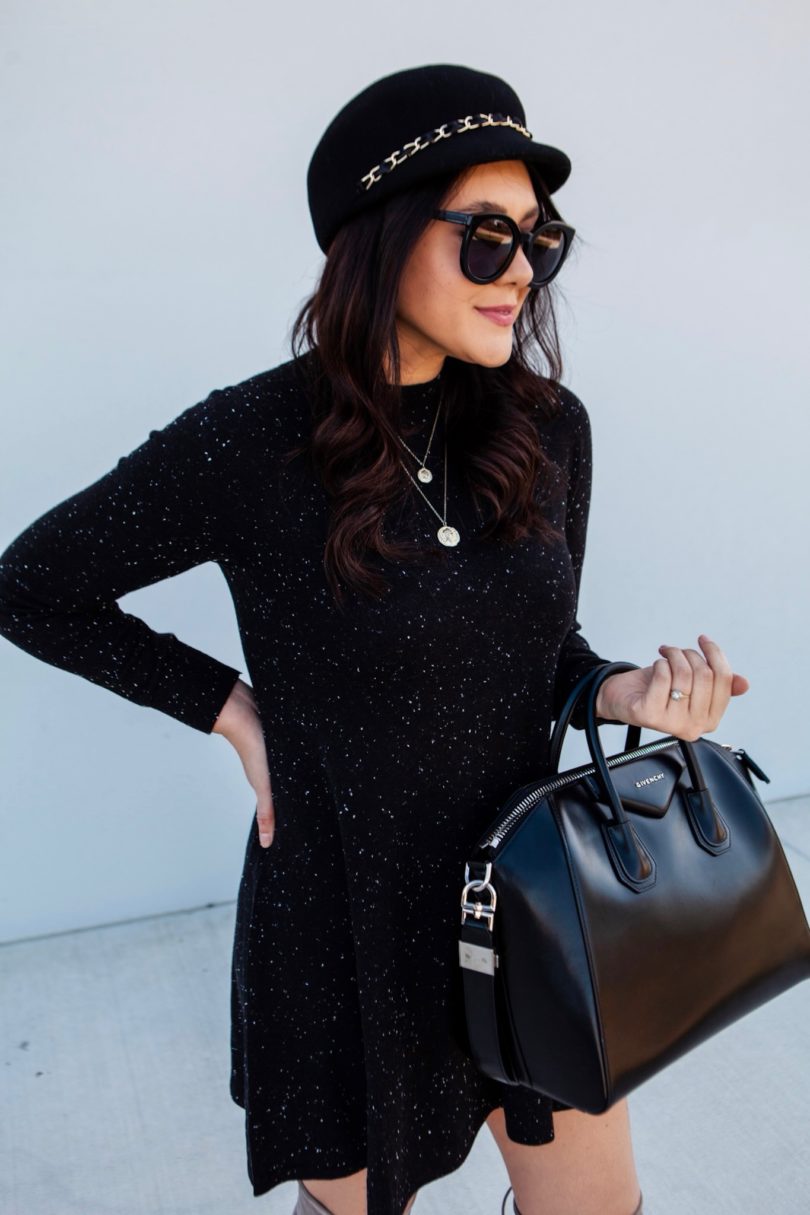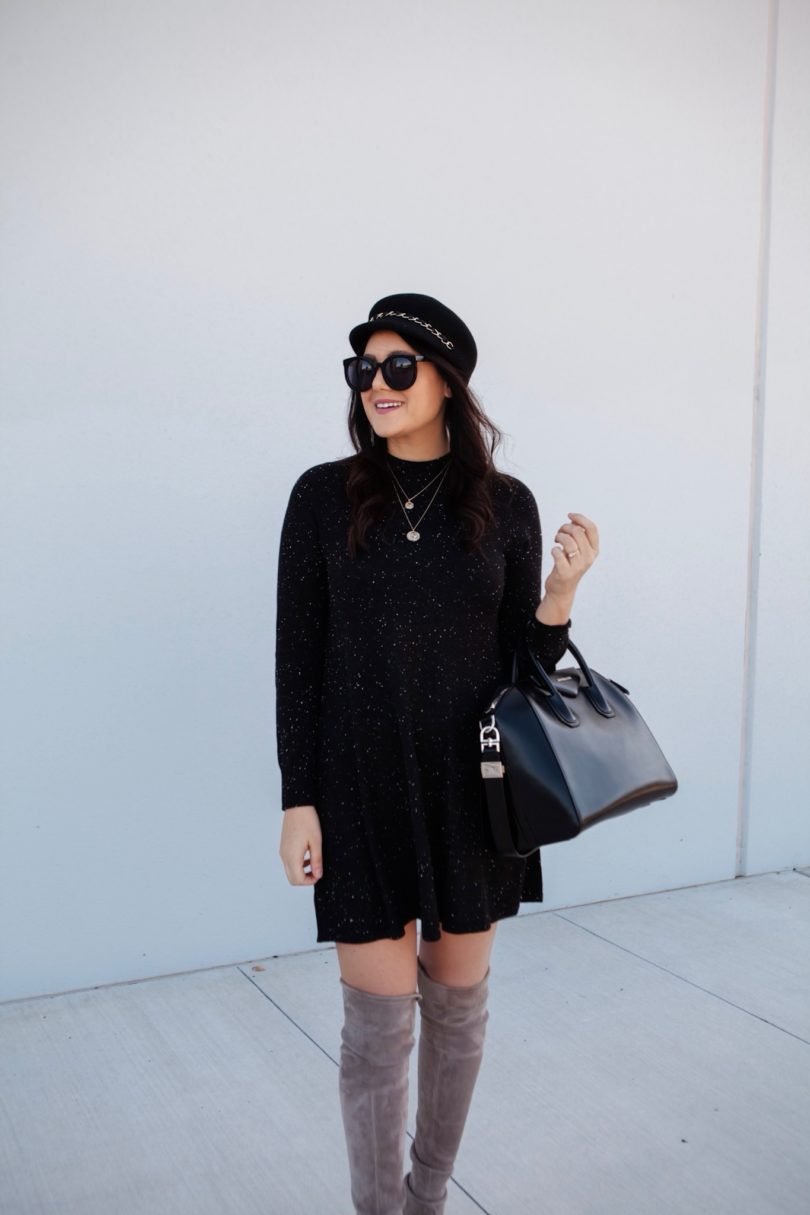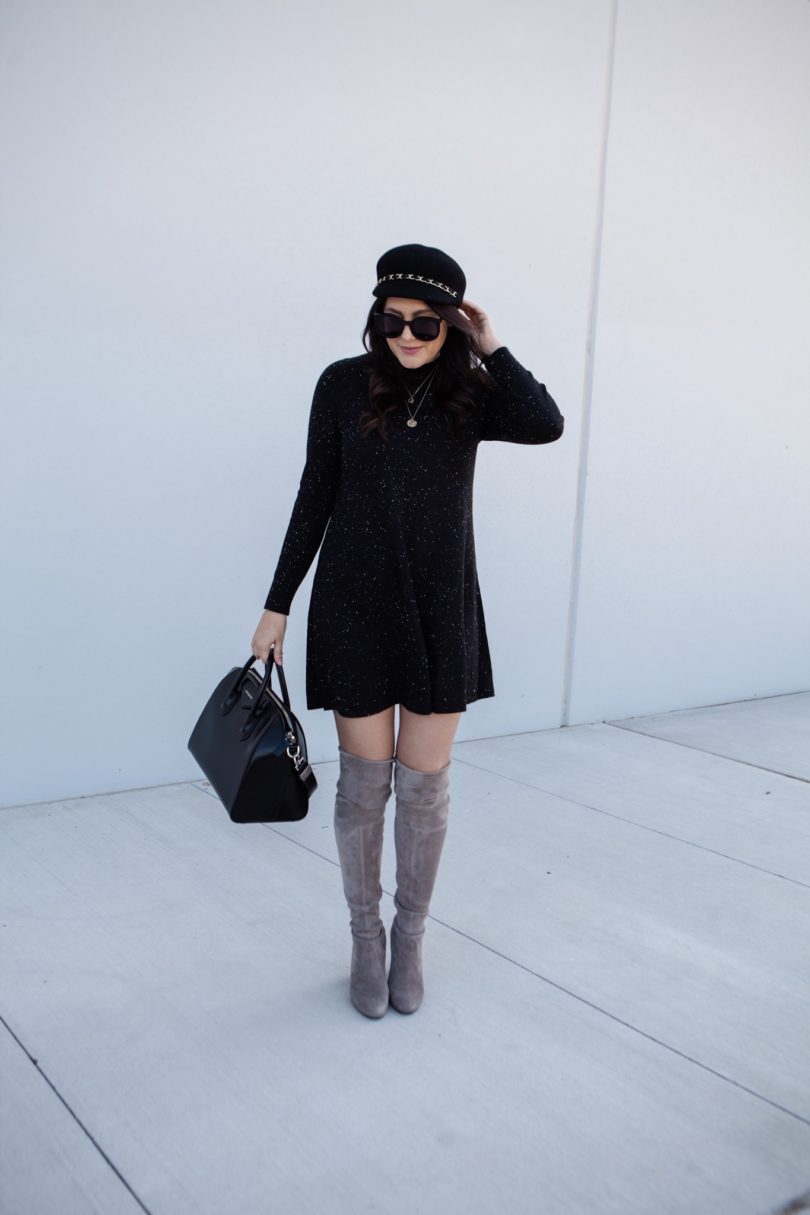 I posted this look yesterday on IG and I won't lie — I was a little bit nervous. Not necessarily to show you guys but it's just a new look for me. Even OG style bloggers get a bit nervous sometimes when trying something new. I've been dying to try this look of a hat for a while now but I won't lie — it's a tricky one. It can so easily turn into a costume-y look or style. (I think the actual move Newsies comes to mind as well as a train conductor.) But the chain around the top and the black hue gives it a fashion edge that even an train engineer would be jealous of. So how did I become comfortable with this tricky trend? Well, I'll tell you my secret: It's probably because I've taken outfit photos for the better part of a decade now, but I always feel more comfortable in a style once it's photographed. In the mirror I felt a bit silly, but once I saw these photos I was a believer in the hat. Just goes to show you, you CAN teach and old blog new tricks.
You can find this $15 hat here!
As I said before I've been dying to find just the right look of this hat. I tried one at Anthro — and I loved it — but it was just a bit too big / puffy for my head shape / size. Then I found this one at Target and you know what? It's perfect for my small to average size head. (…and yet still fits my large to genius sized brain. Magic!) I like that it's under $20 so that if this trend goes away overnight (it won't though! Promise!) then I won't feel like I spent too much on the hat. You can find it here!
Enough about that hat! Let's talk about this dress — I started doing a try On for Loft's 40% off sale and then I just kind of lost steam. Everything started to look the same and kind of looked the same as my last try-ons for Loft. But I did end up taking this dress, this sweater and this striped tee home. Not too shabby for 40% off! You can find the whole Loft sale here now through Tomorrow!
You can find this dress here. It is a bit on the short side (I'm 5'9" with boobs, so you know.) but I felt comfortable in it. If you're taller than me, you may want to pair this with leggings or tights. You can find this dress on sale here!