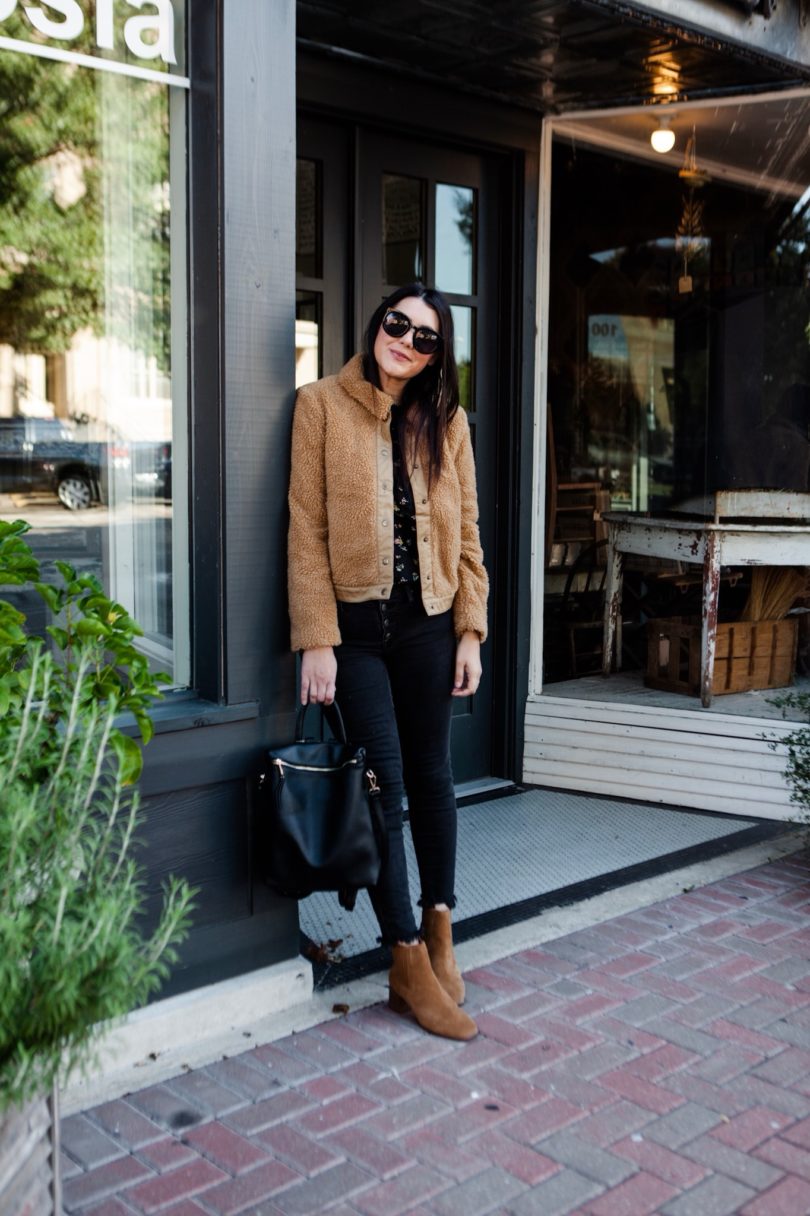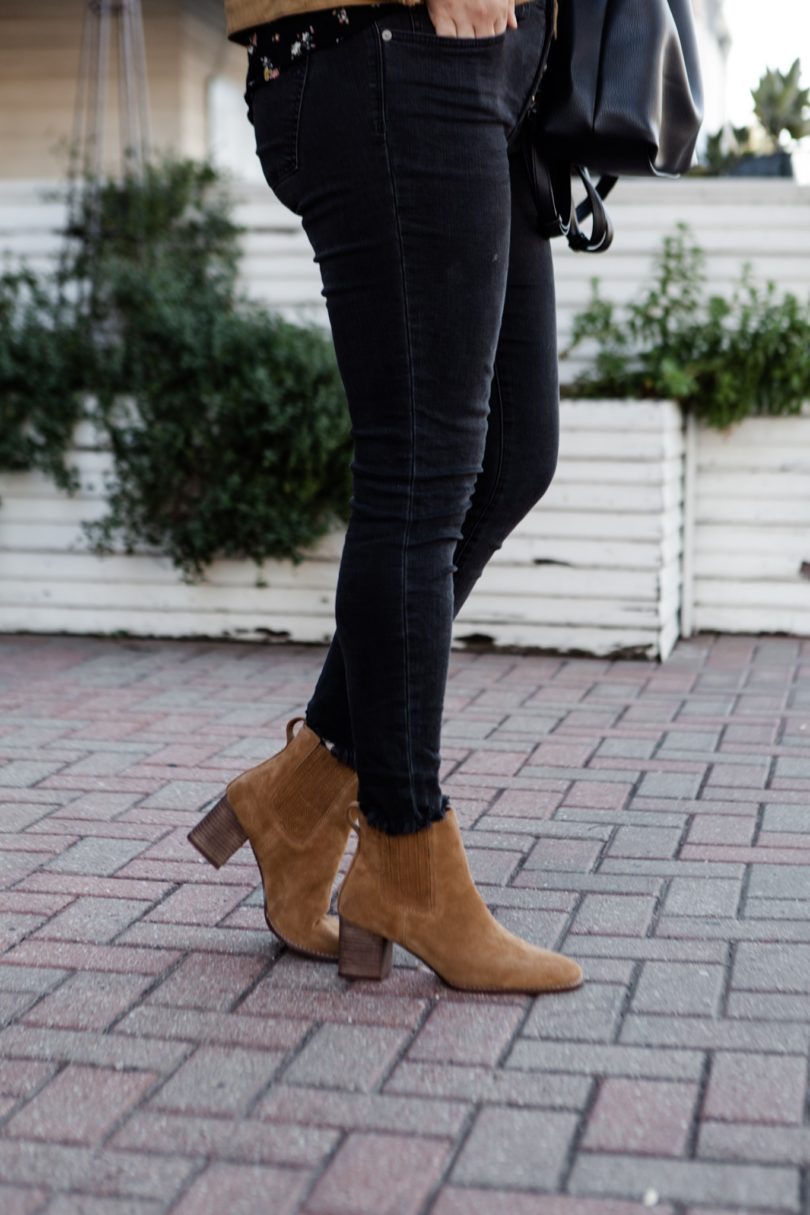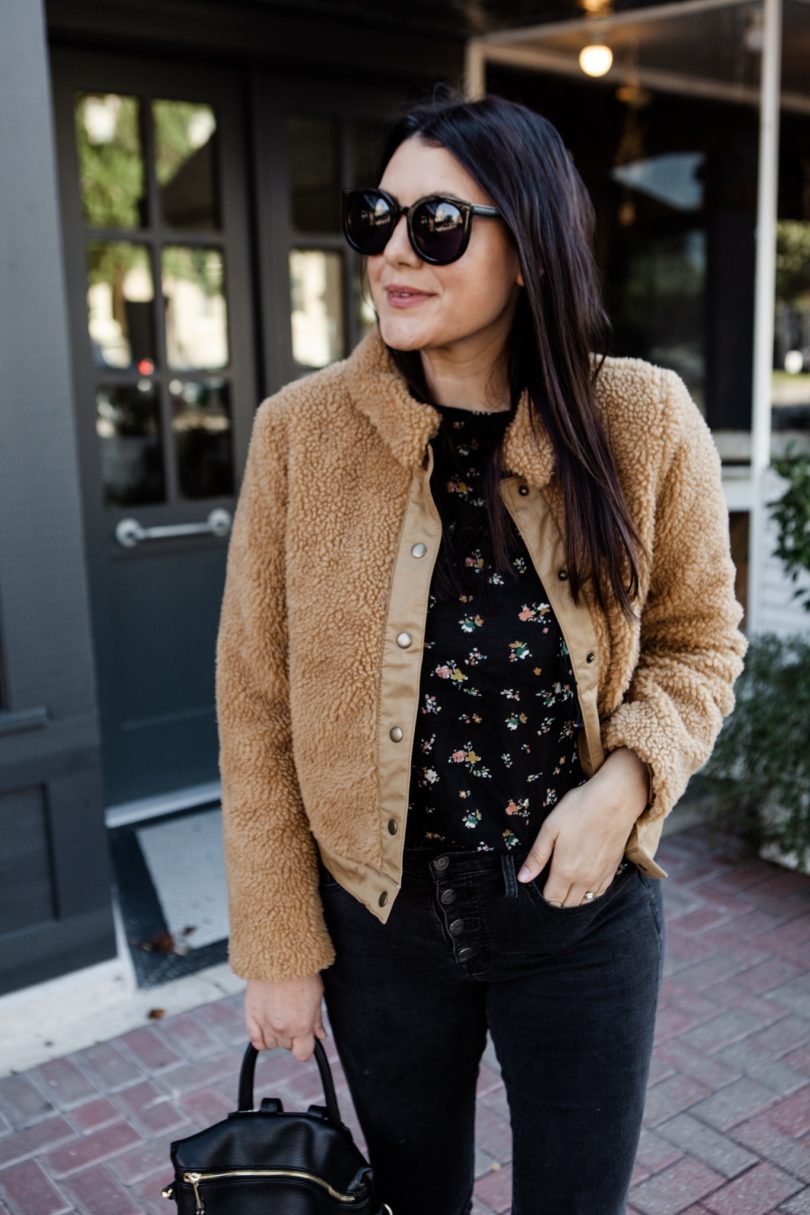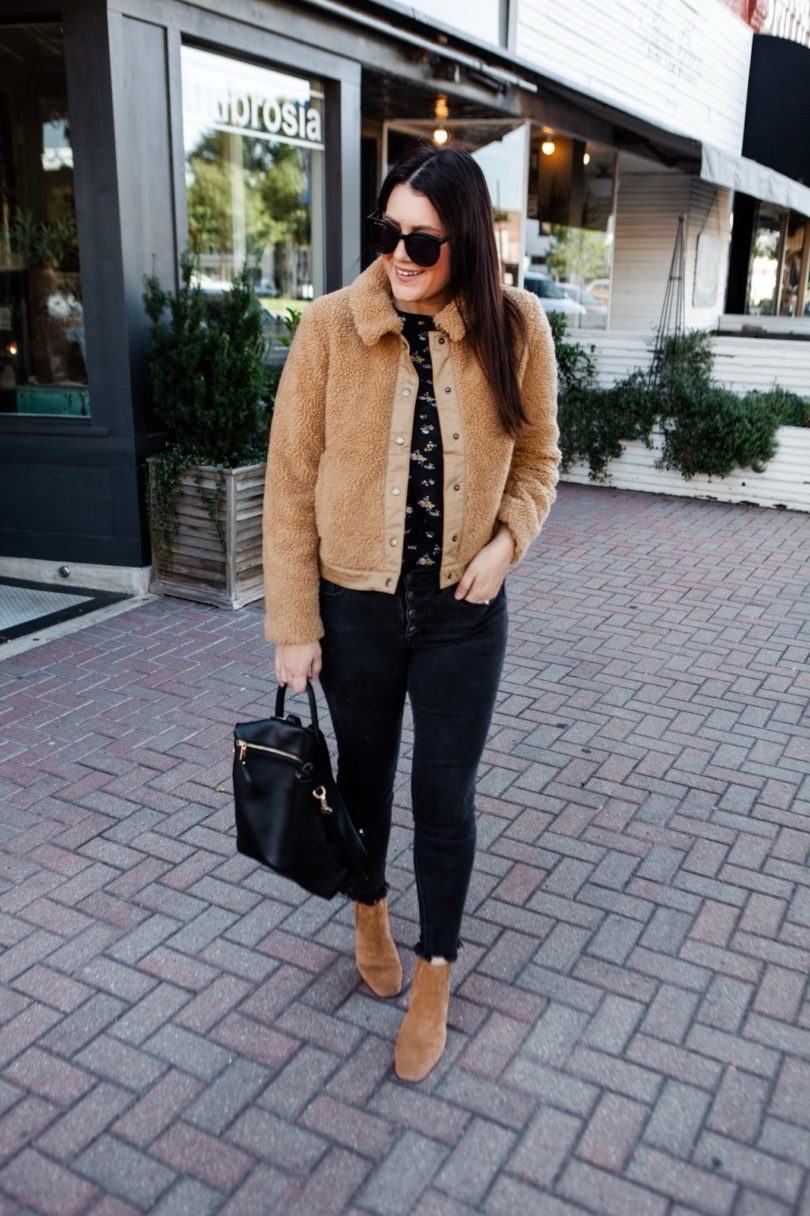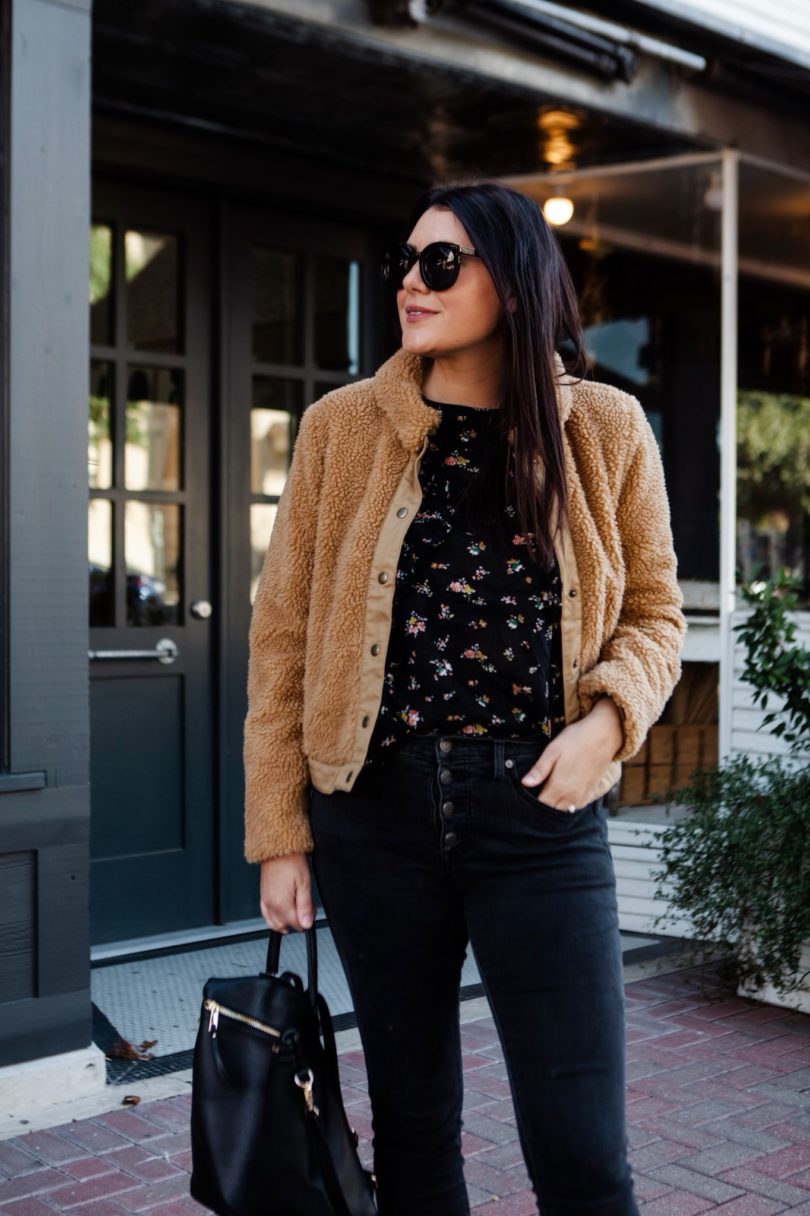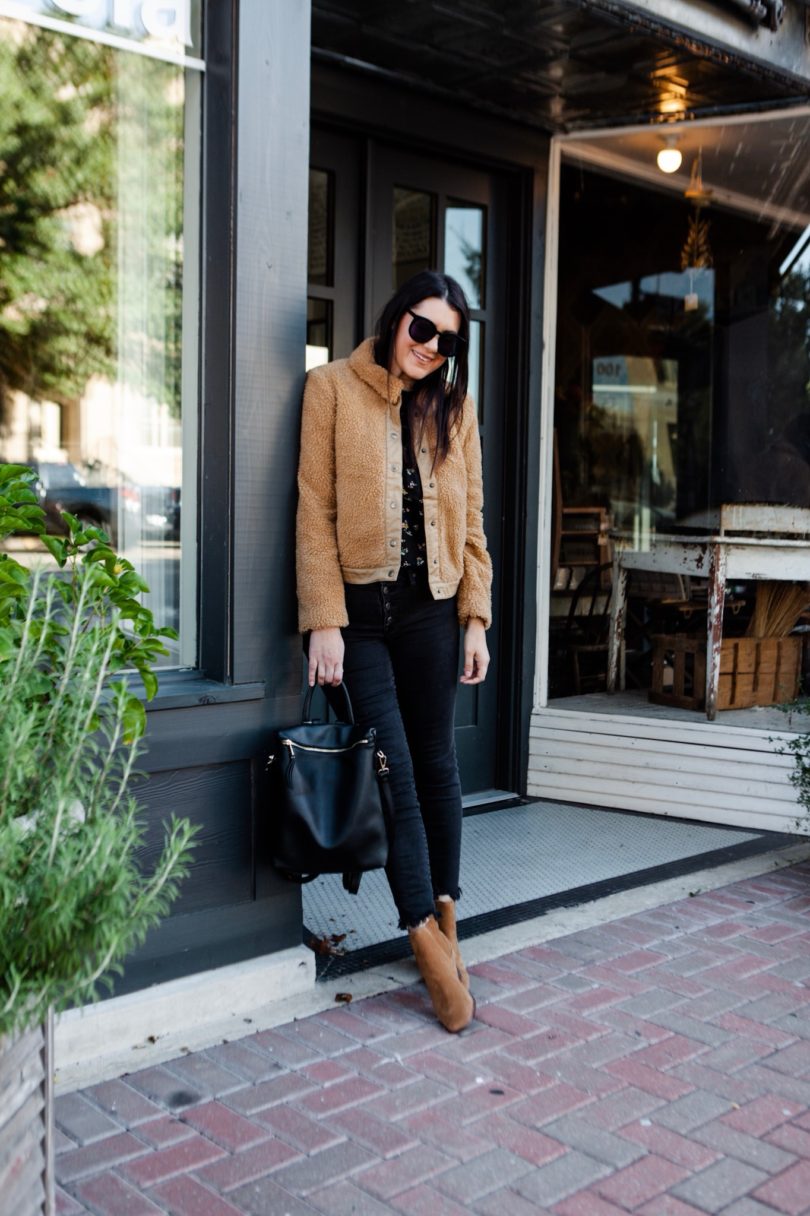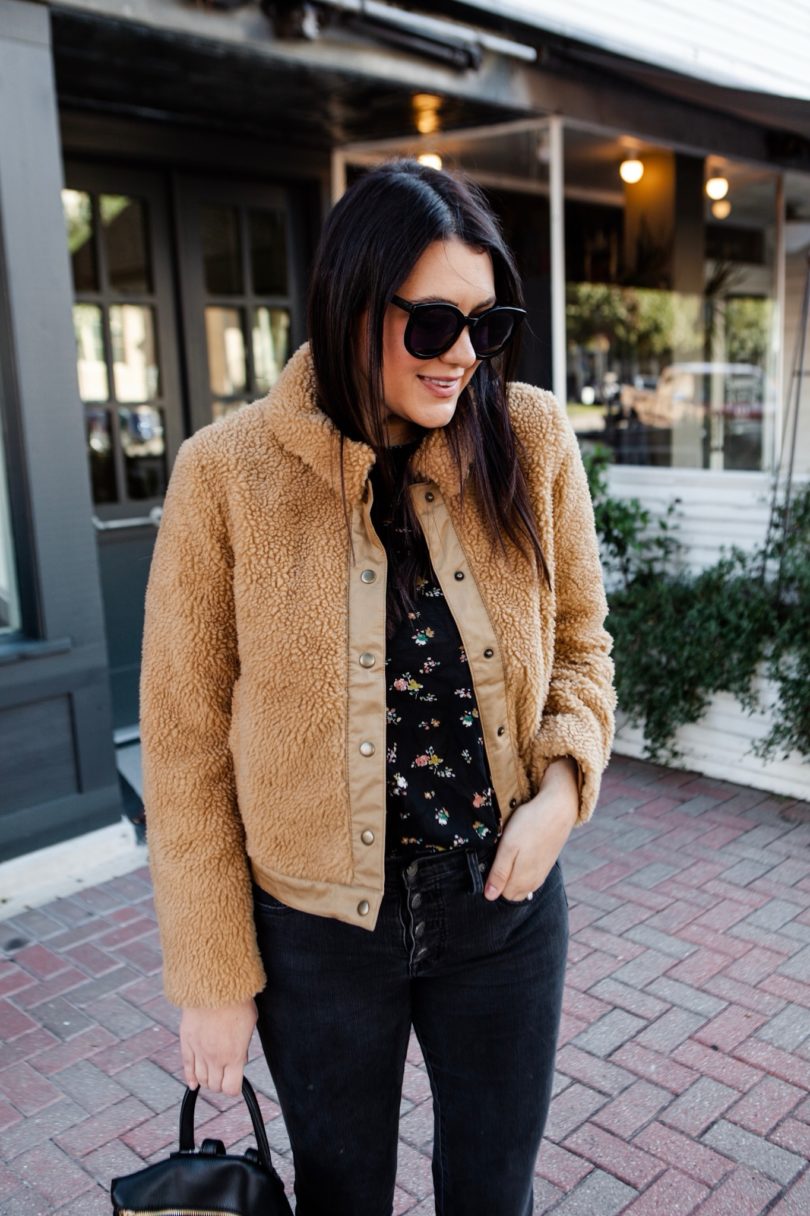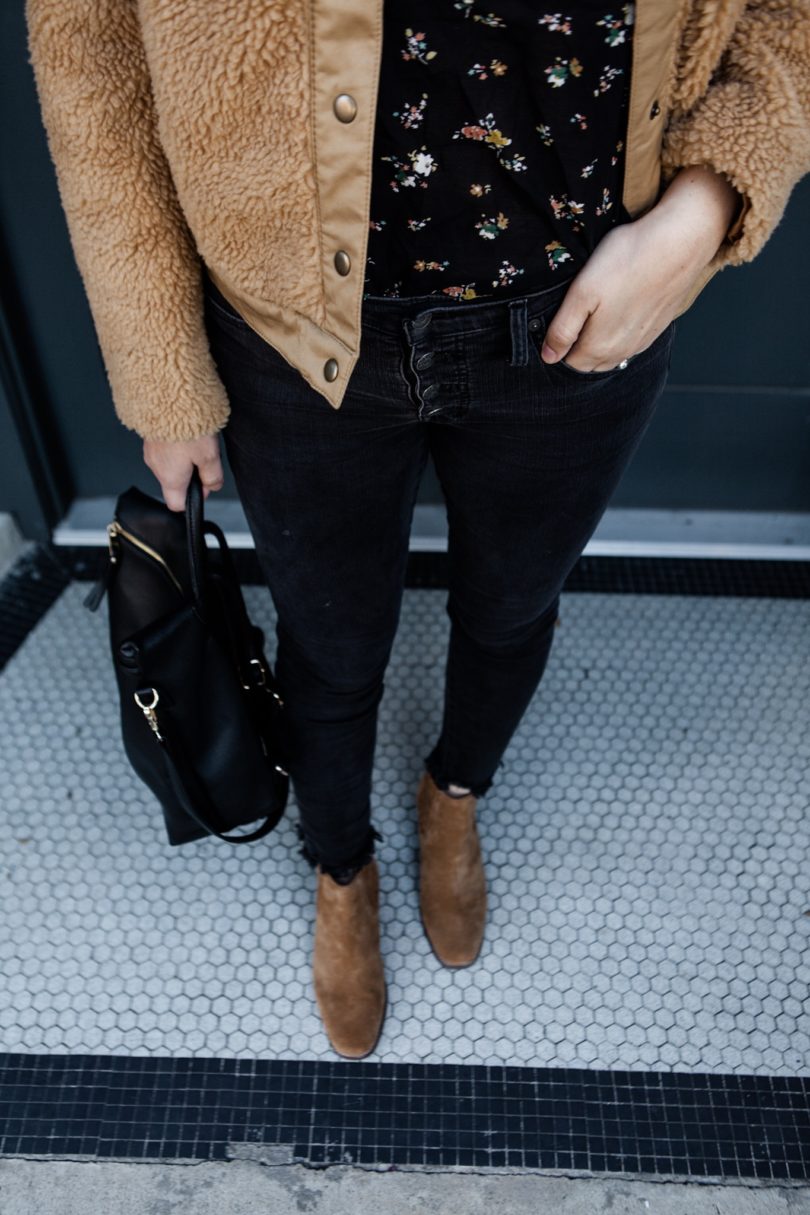 I just need everyone to know that I wasn't sweating under this jacket. No, the opposite. For the first time since what — March? I was actually chilly today. I know the current temperature here is about as interesting to you as bark on a tree but it was 59º this morning when we shot this. This jacket was needed AND it felt appreciated. I even thought about making a hot coffee today. I *thought* about it, not saying I strayed from my usual morning iced coffee. It's the thought of fall that counts, right?
I picked this jacket up from Madewell on Friday when it was 96º feeling like a fool because this isn't a light jacket. But I had the hope (and a weather app) of cooler fall days. I mainly picked this jacket up because it's 30% off through today! Oh well and I liked it too. I shouldn't say the best part is the price because that's not true — that is a bonus though. I love the collar on this jacket, it makes it feel different than other 'teddy' jacket trends. I did go ahead and size up to a large because the arms of the medium (sang to the chorus of Sarah McLachlan's 'Angel') were way too snug for my liking. Plus it's a jacket and you want to wear something underneath it right? (On second thought, that 'want' to 'should') I would suggest if you have a broader back / shoulders or you find jackets to be snug around the upper arms, size up with this jacket. If not, stay true to size my friend.
I also wanted to have a quick shout out to my favorite denim ever from Madewell — this pair of button fly denim! They have them in stock — in FULL stock — this fall and I'm telling you, one of my favorite pairs ever. I am in the 29 and they fit true to size. I do think they run a bit generous but they fit me just right. This pair of denim is 30% off through today! Find them here.