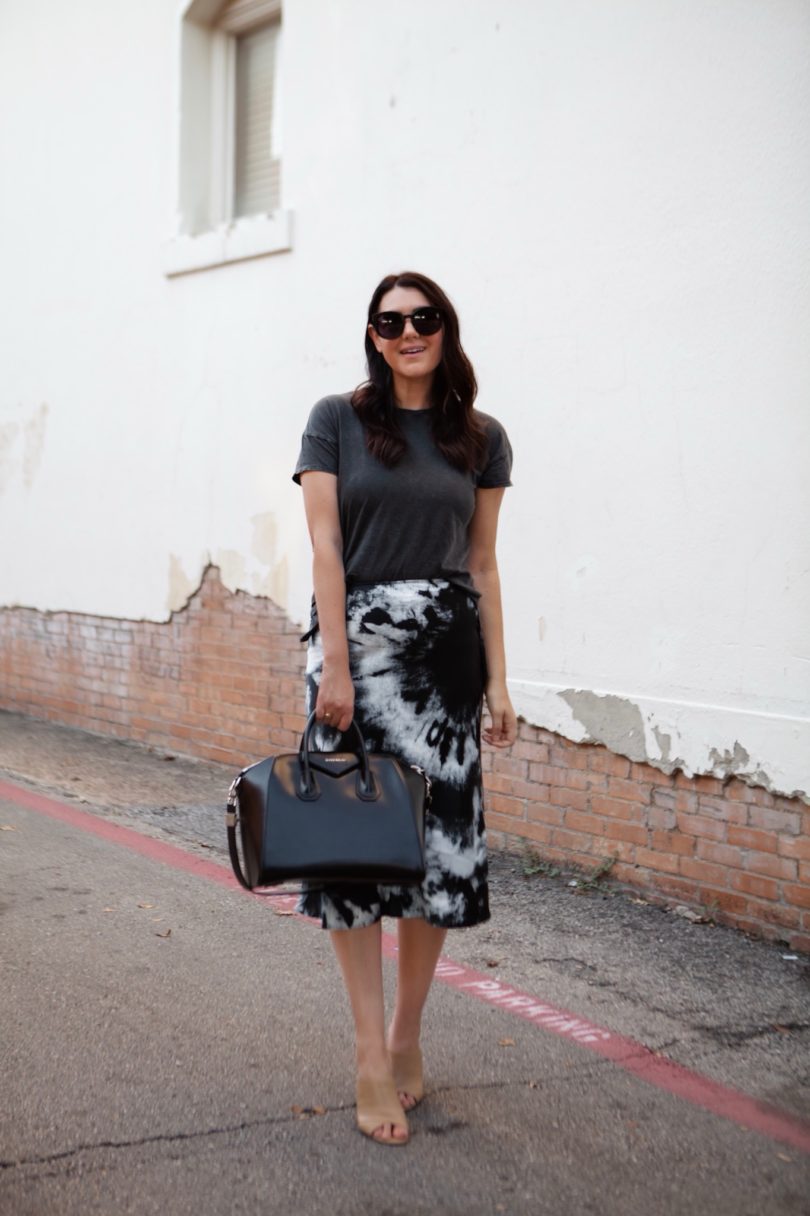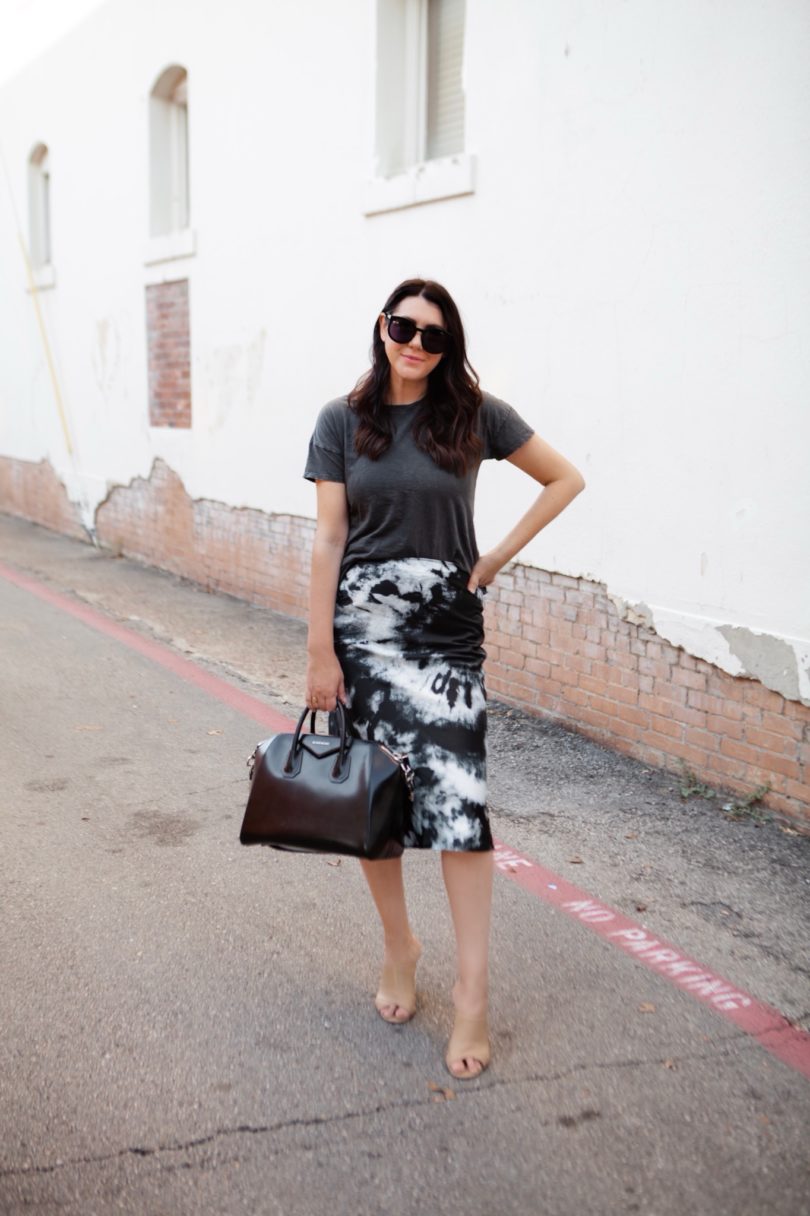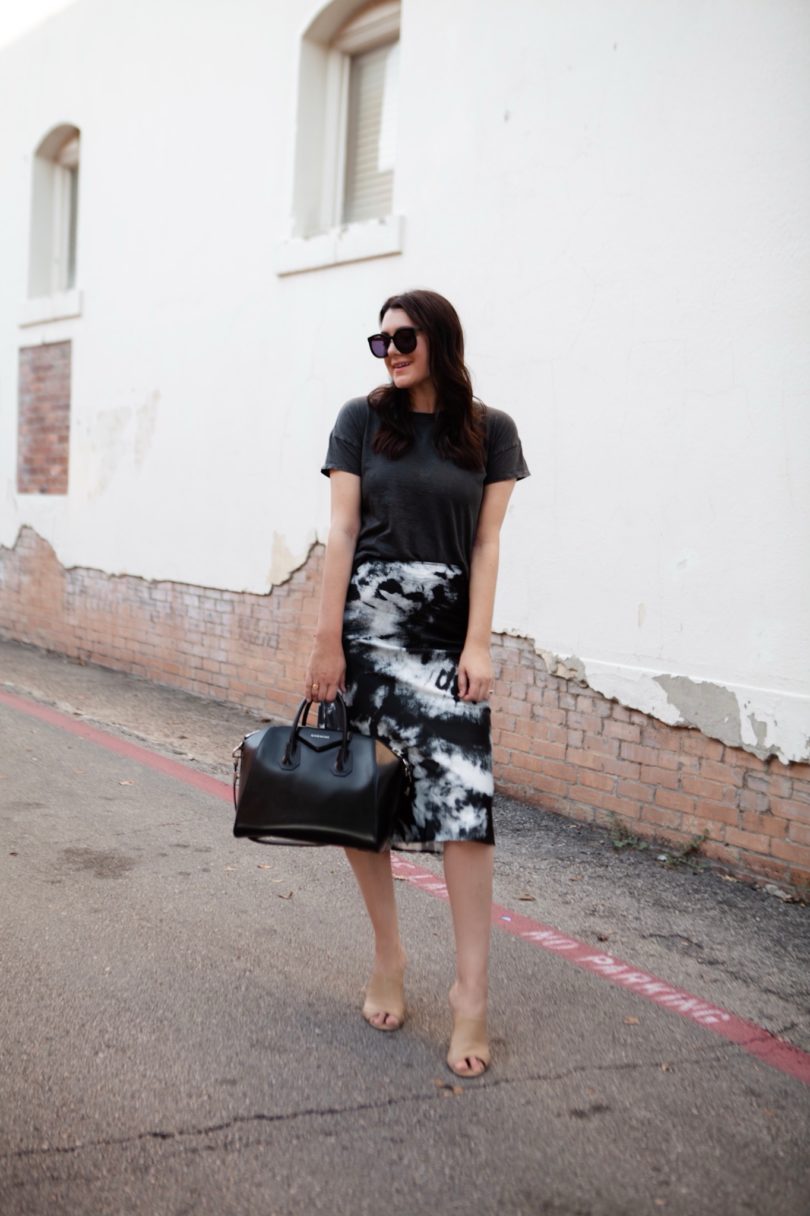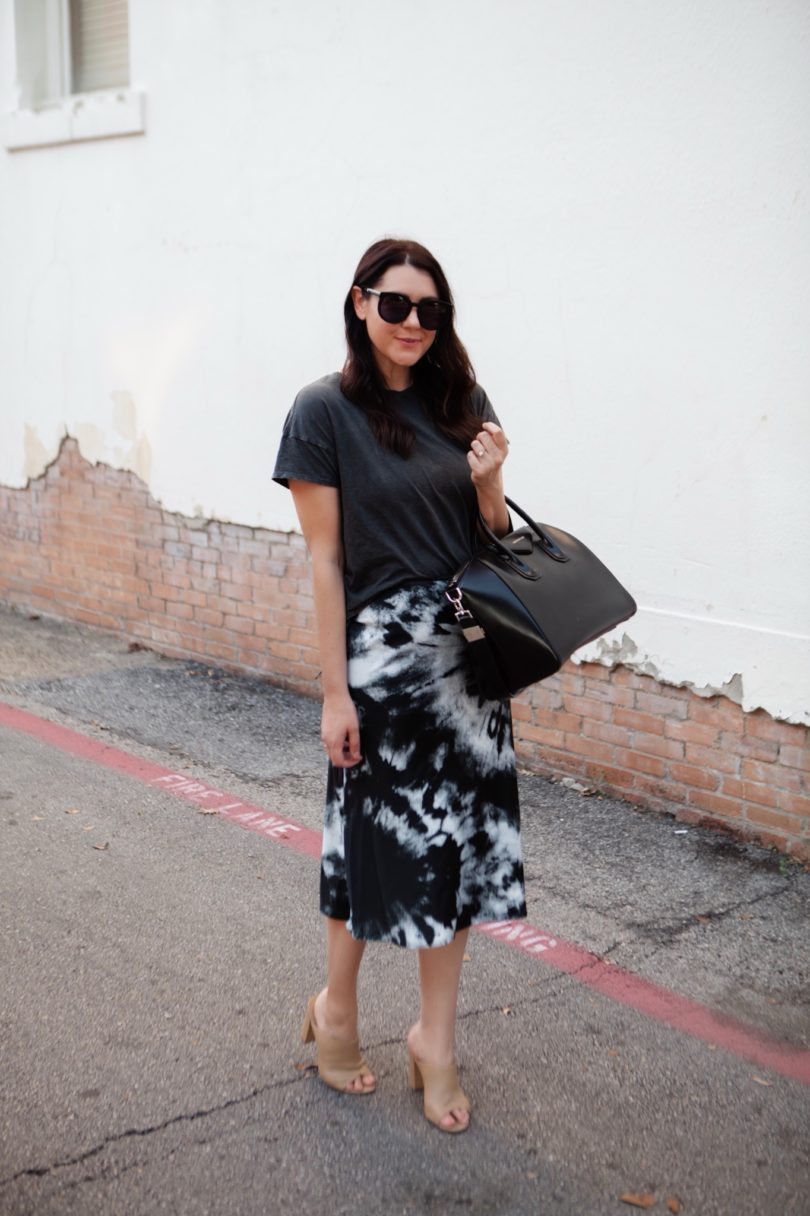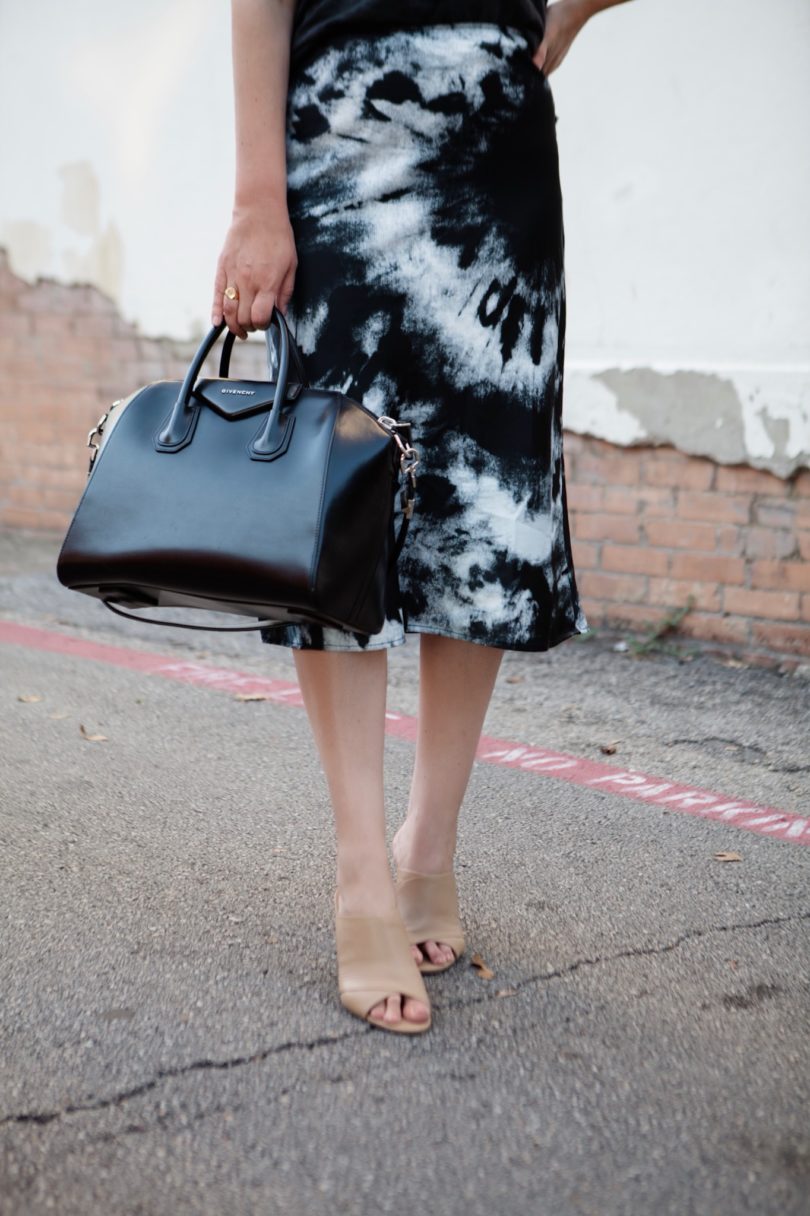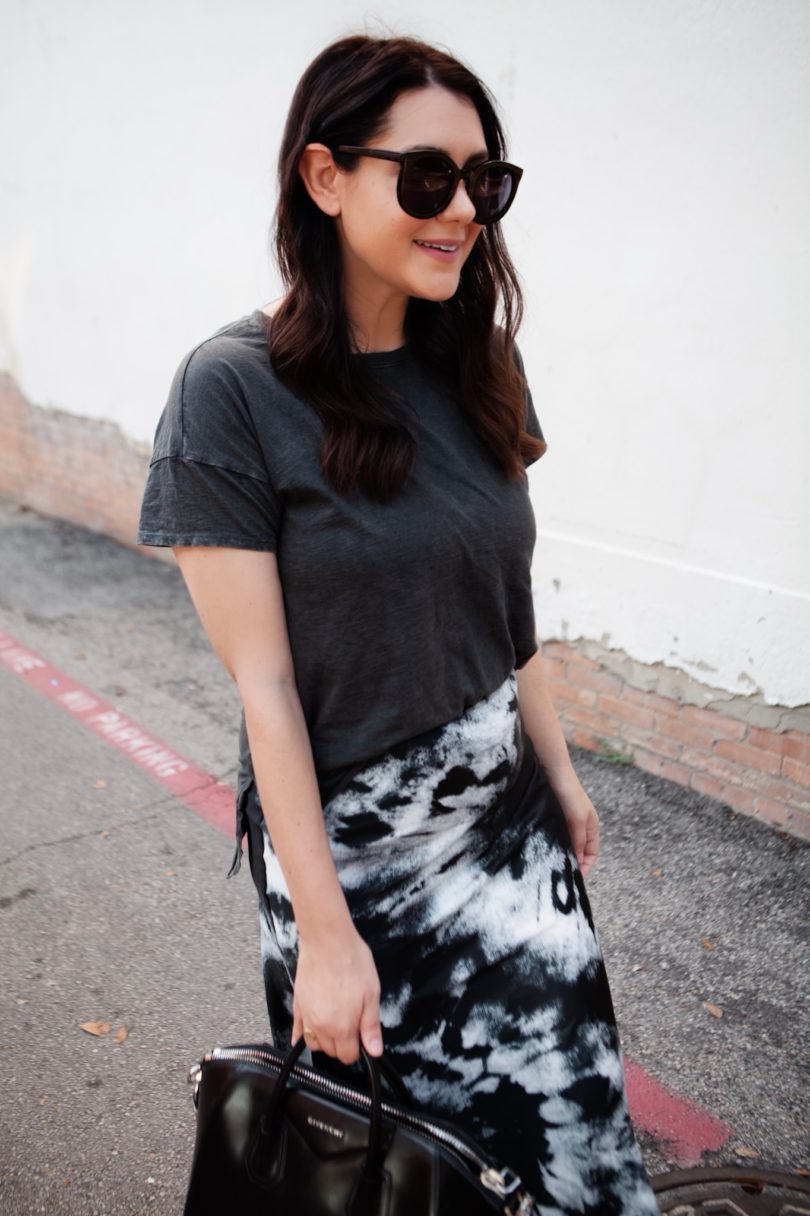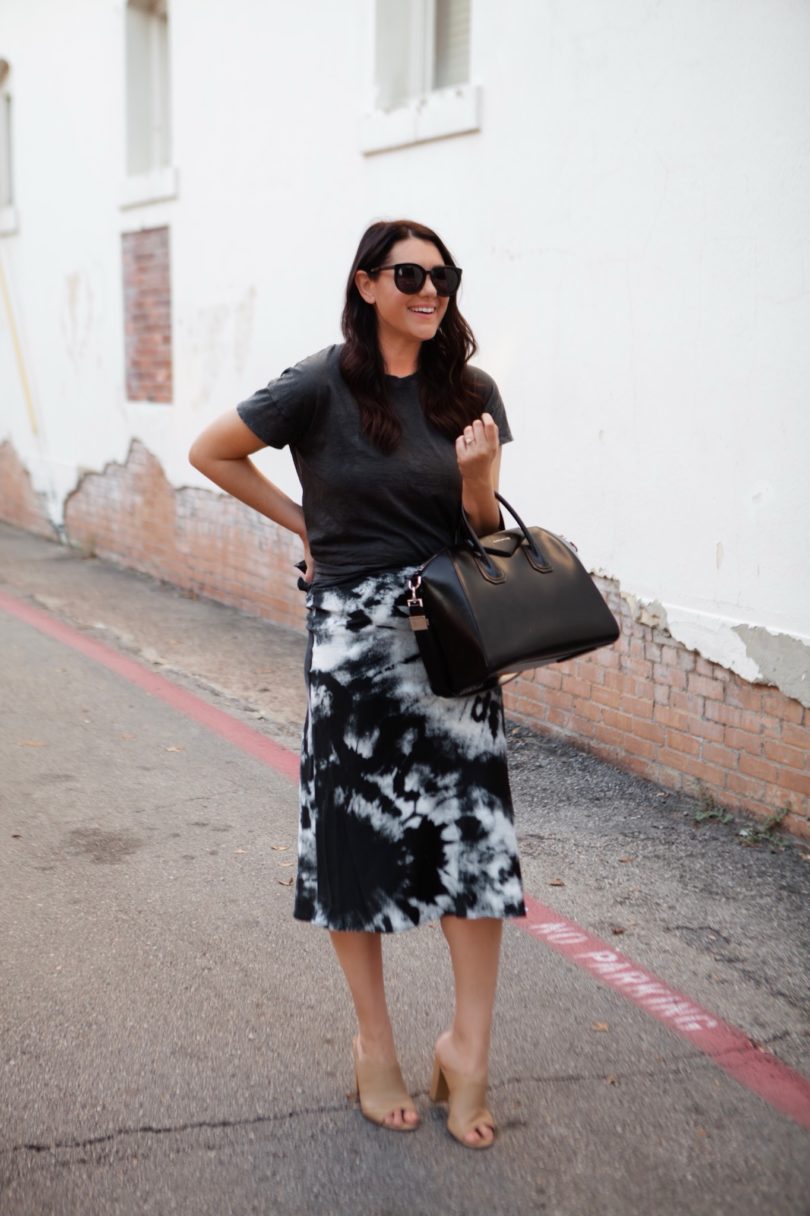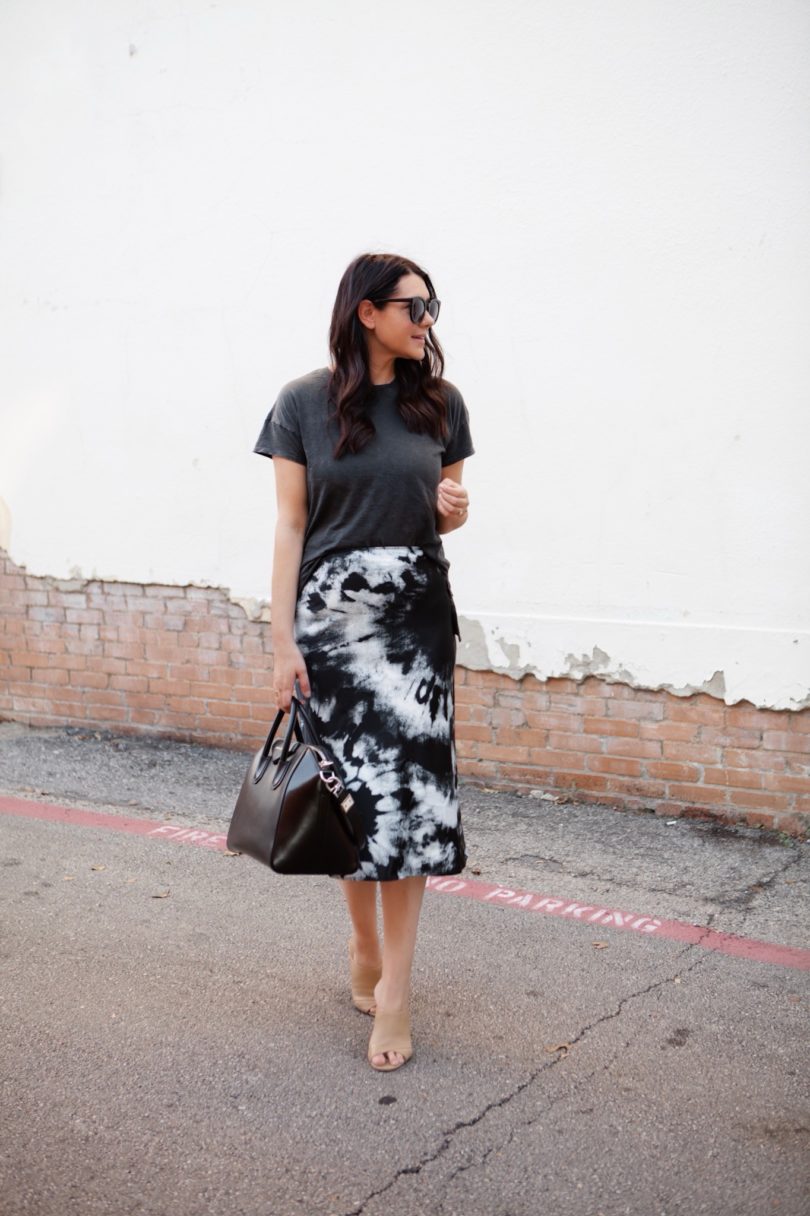 Last week — or the week before — I can't keep track of things like DAYS, I asked on IG if I should style this skirt with heels or sneakers and there was an overwhelming response of heels. So I did what was asked of me and boom — we've got some dressed up tie-dye up in here.
And you know what? You guys were right. Heels all the way with this outfit. I think if I were to go the sneaker route, wearing a different top would help  balance out the look of being too casual. (Side note: can one BE too casual? I think not.) I love how elevated the nude heel made this $20 skirt look. Yeah, you read that right — twenty bucks. You can find it here!
I don't know if the colors come off exactly right here so I just wanted to let you know this skirt has a more blue-ish and black tone to it. It will work best with black, grey, navy and nude accessories and shoes. I would steer away from brown / cognac because the hues just won't mix right. Just my opinion, but I like to think I'm 100% right 90% of the time.