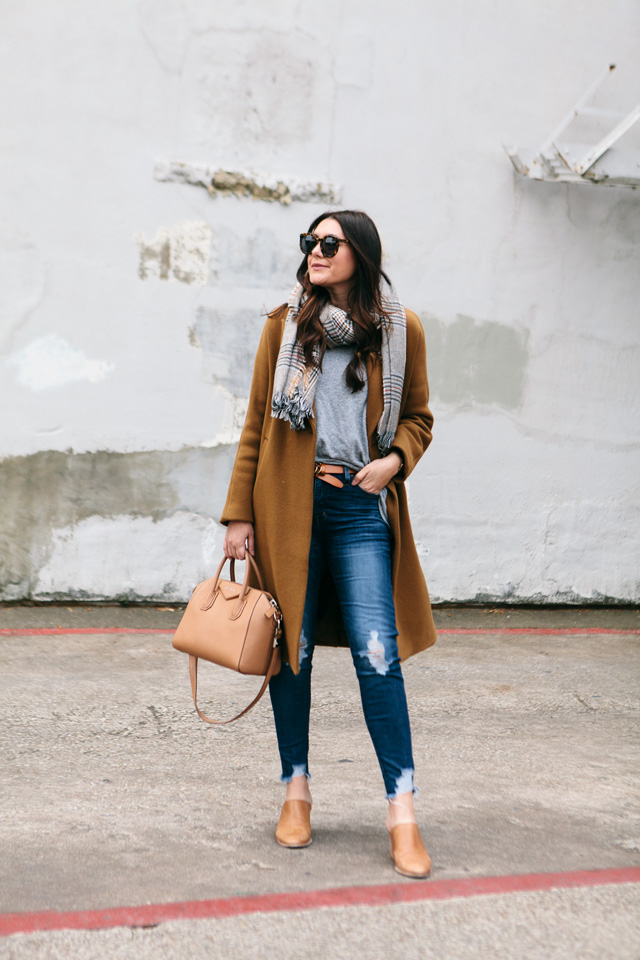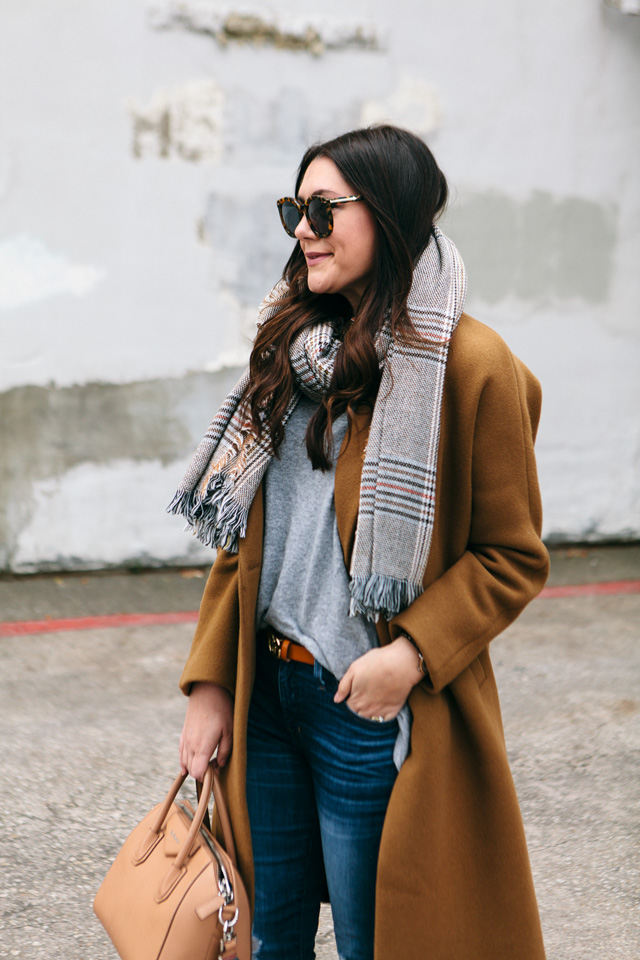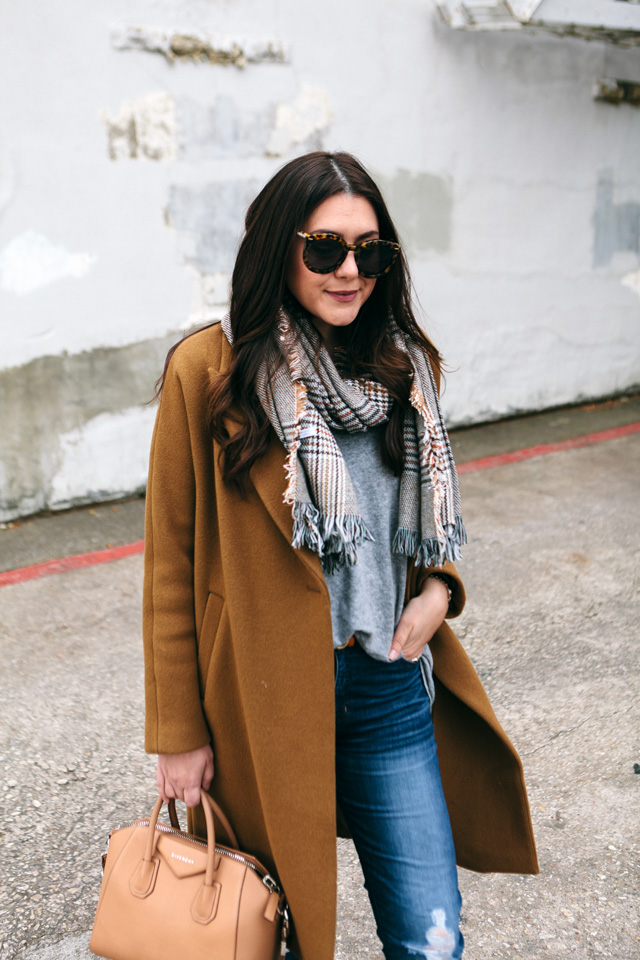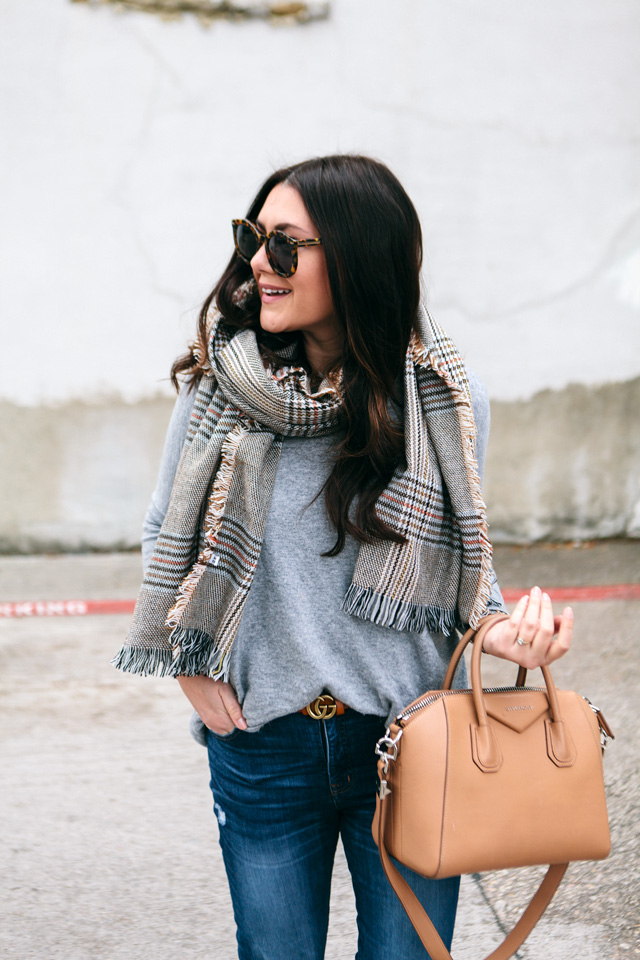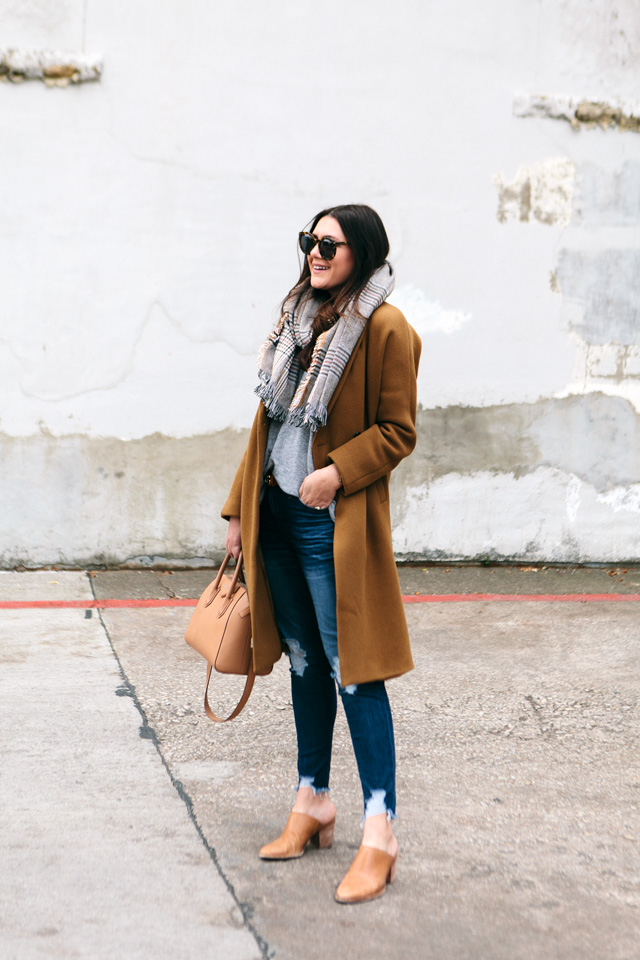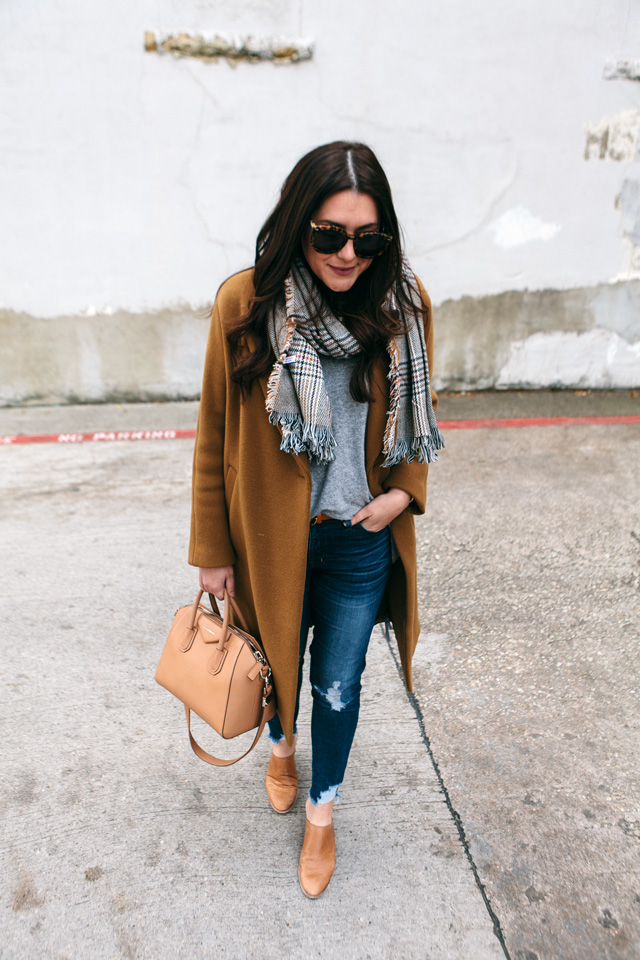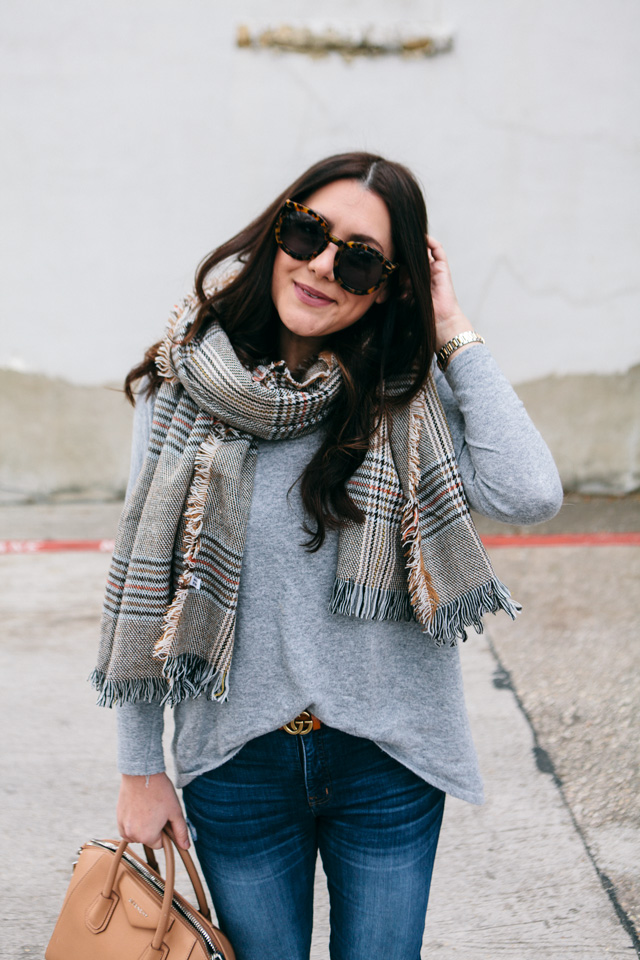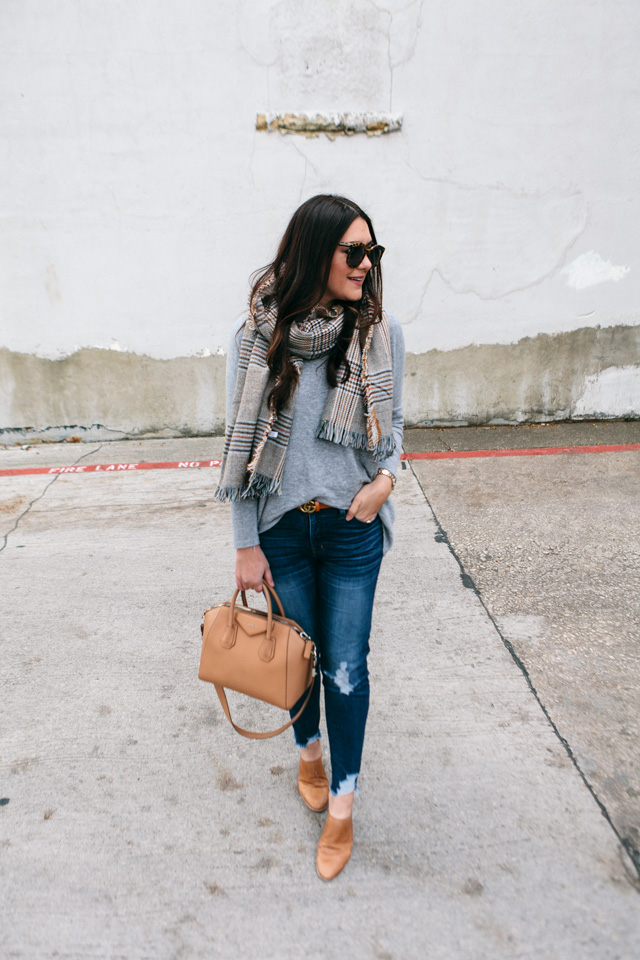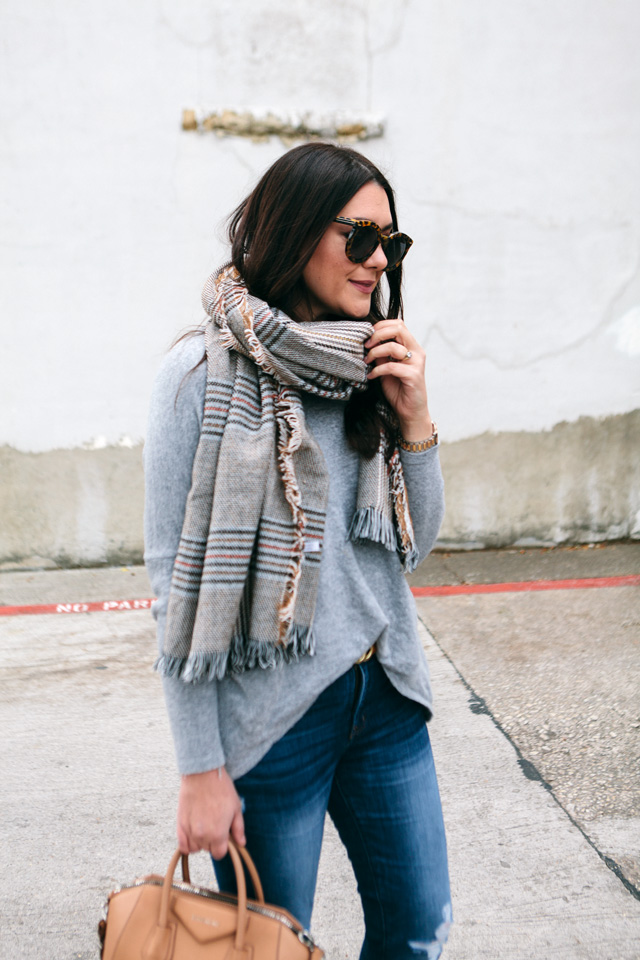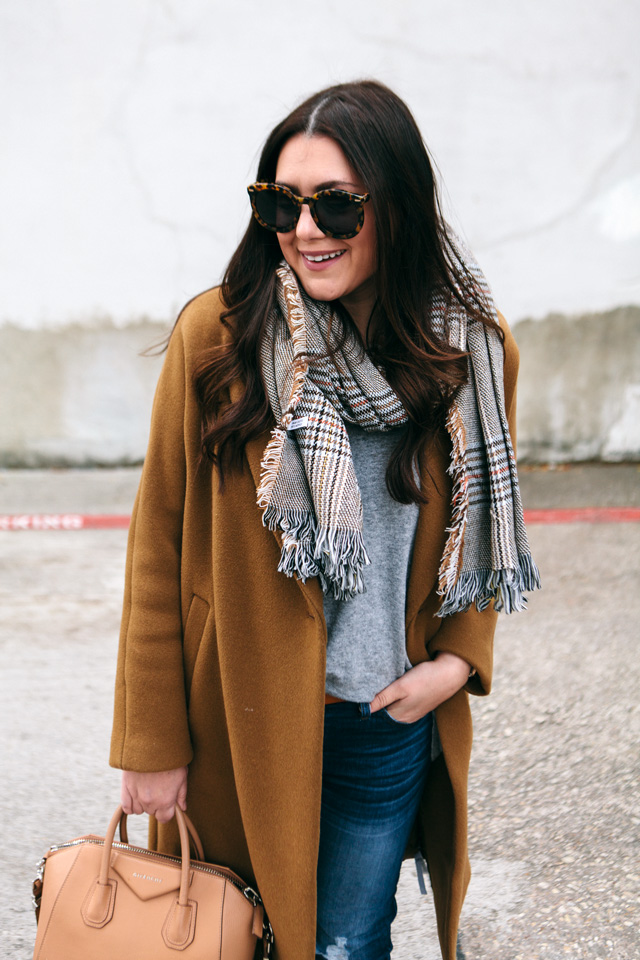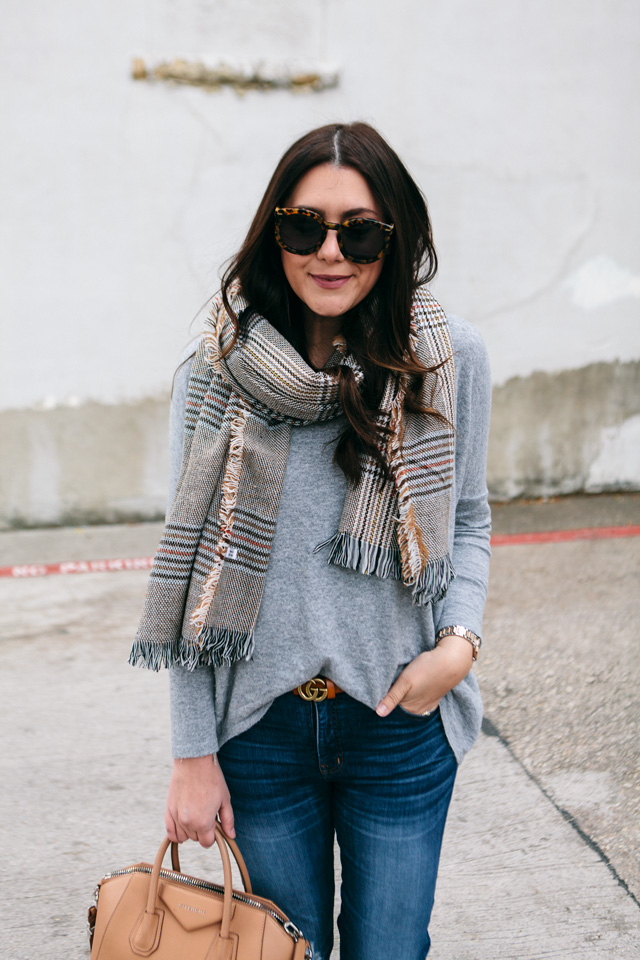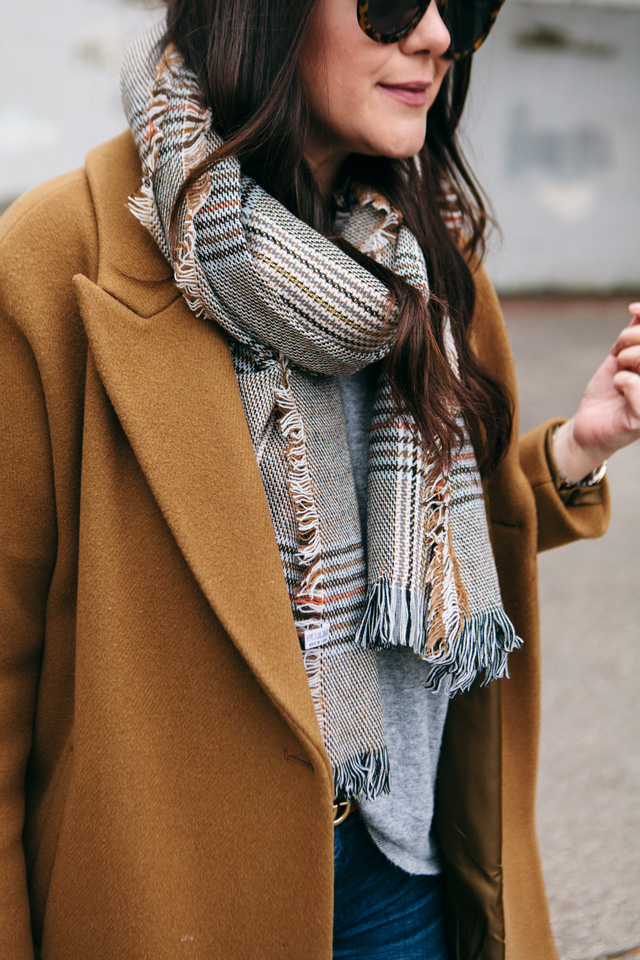 We woke up this morning to our house being 59 degrees, so to say I was unprepared for the cold front would be an understatement. I even left the house without a coat and quickly realized that was a mistake. I ran back in to grab one and then forced everyone else to wear layers they protested against. (Gemma was bundled up like that kid from A Christmas Story.) I just wasn't prepared for the cold front because I've been in a bit of a coat slump. I love a quirky coat, you guys. If you've read this blog for a few years then you'll remember the pink coat — okay pink coats, as in plural — or the teddy coats, I had a leopard one for a while, I mean really anything with a nice kitsch factor. I even have a good puffer jacket but as far as a classic coat I'm coming up dry. I've been looking online for that classic coat, but so far I'm bored by them. I scroll and scroll past them, yawning. Which now I am realizing that maybe I just like a coat with some flair. This is my coat conundrum.
But this morning, since it was below 30, I quickly reached for this one in the closet and remembered that this one is the classic coat I was looking for — I had it all along. I'd just forgotten. Coat amnesia — happens to me every year. Which is why I have two pink coats. This classic coat is actually perfect and I'd like to say thank you to past Kendi for purchasing this. (It's the Bergan Cocoon Coat from Madewell. This model is last year's but they brought it back here. Nordstrom still has one in this color in size small as of this morning!)
Which makes me think that you, too, may be in a coat conundrum so I pulled a few classic camel coats below!

I love this sweater from the shop and how it pairs so perfectly with this scarf. You know I love to be all matchy. This sweater is my perfect matchup — it's like if a t-shirt and a sweater got together and had a kid. It fits more like a long sleeve tee, if that makes sense, but it's actually a knit sweater. It's not too thick so it's easy to layer under a coat, which is key for me because I shed my layers so fast once I get inside. Plus, it's so soft and it washes out perfectly. (I just washed on delicate cold and hung to dry. It's even softer once I washed it!) Side note: how 30-something am I that I just blogged how I laundered a sweater? What an exciting time it is for the internet.
Find my sweater in three colors here!