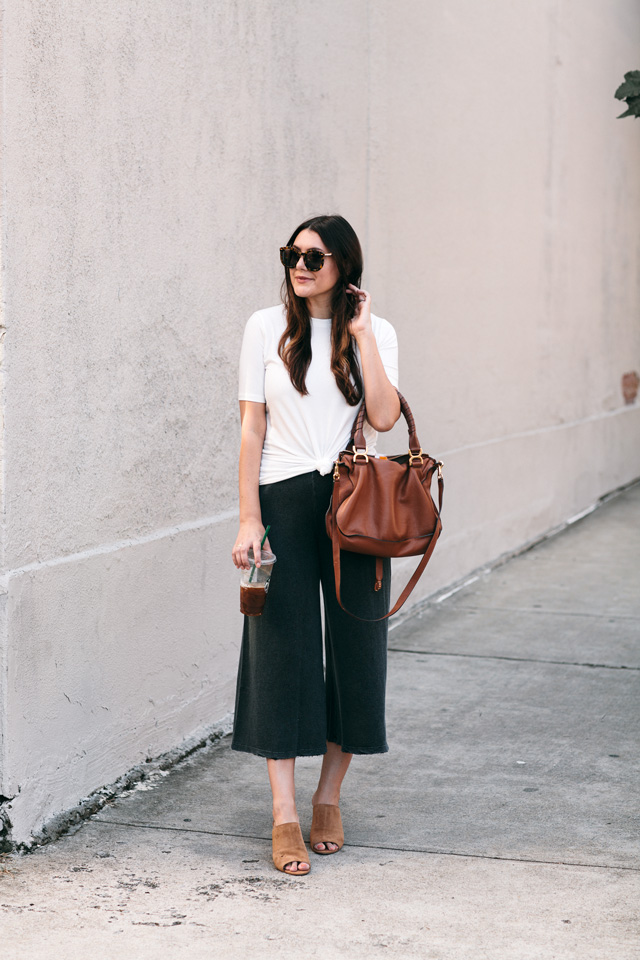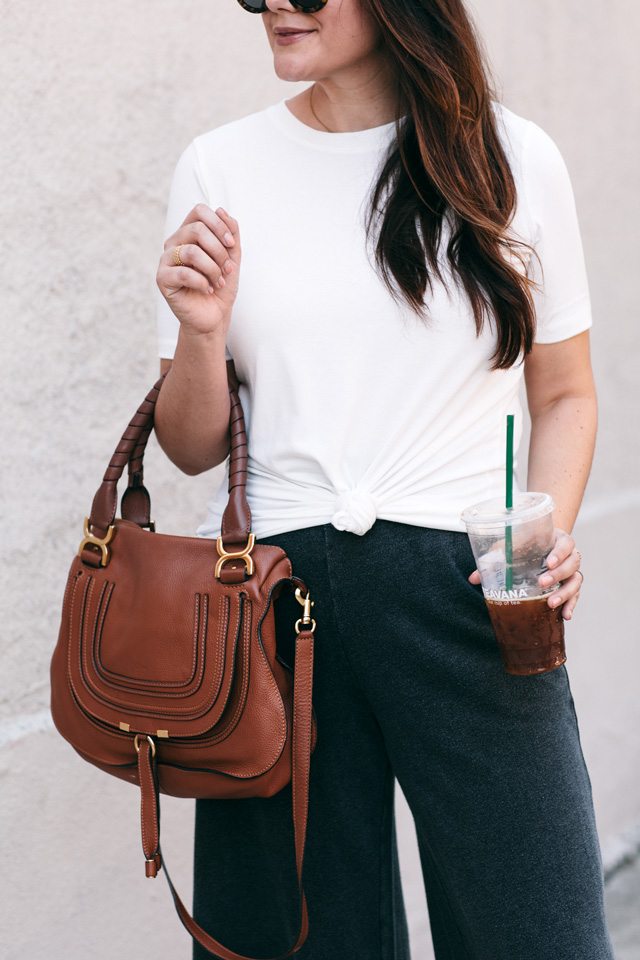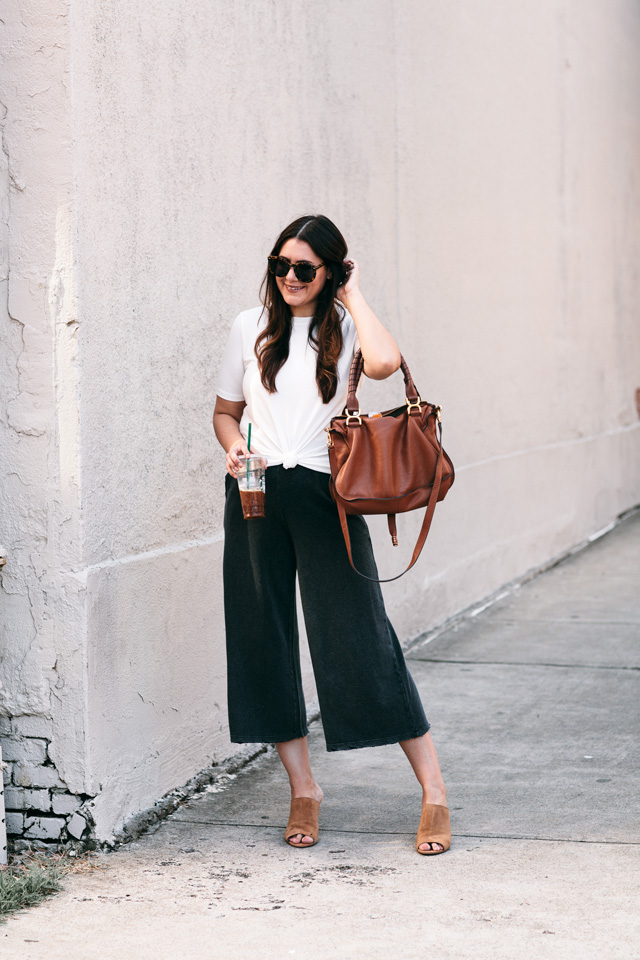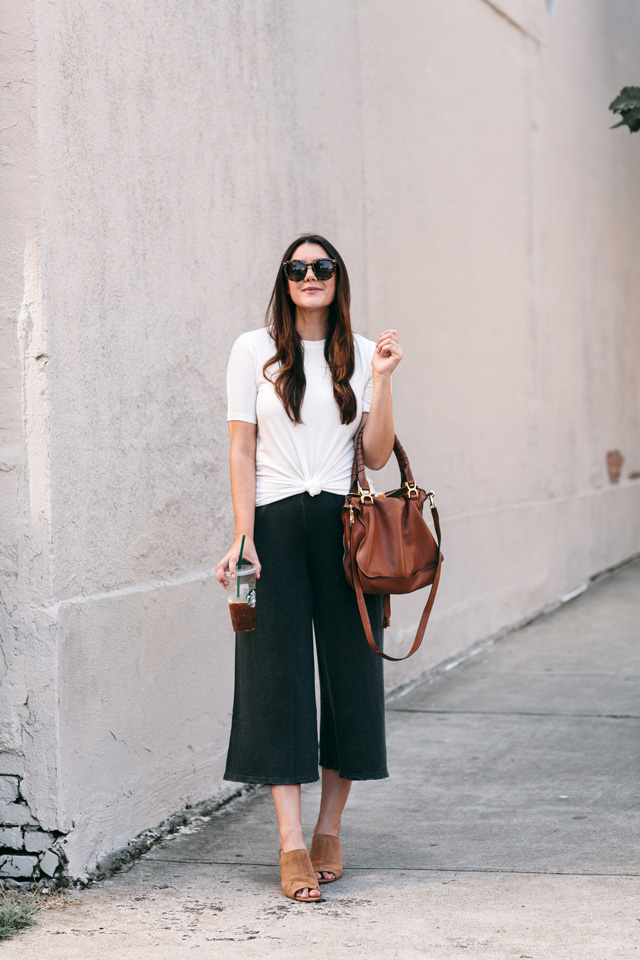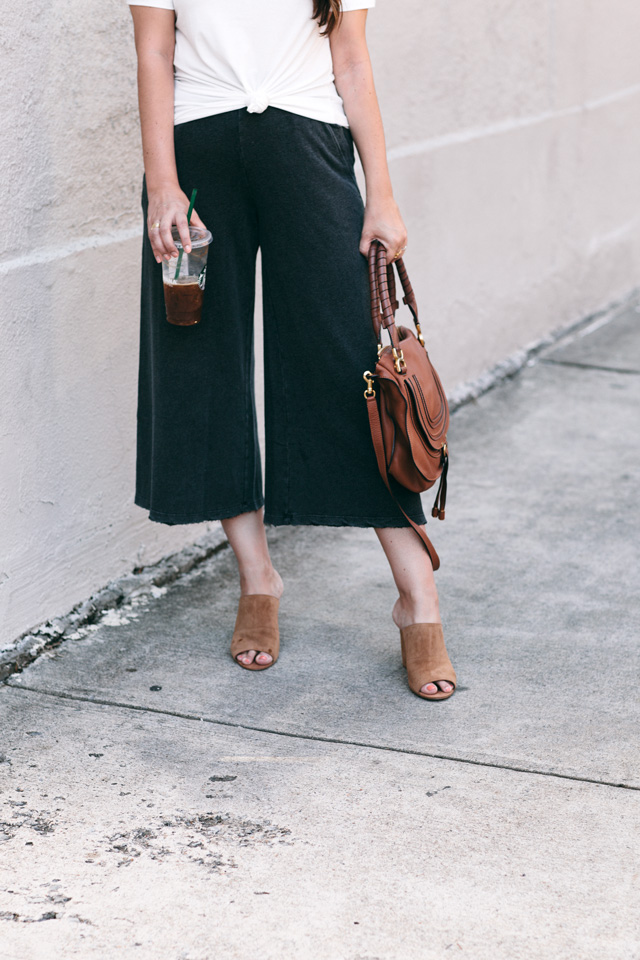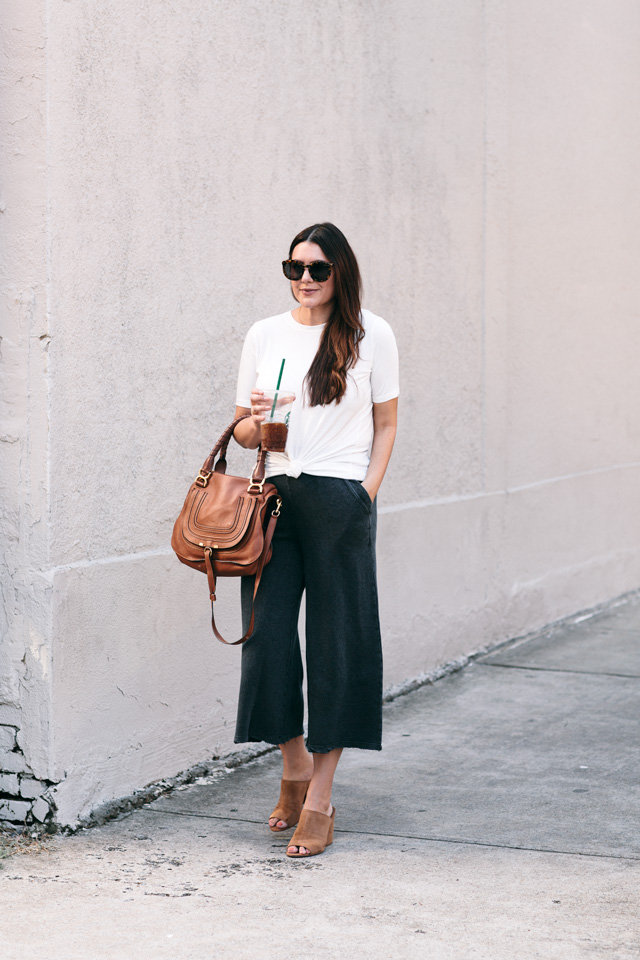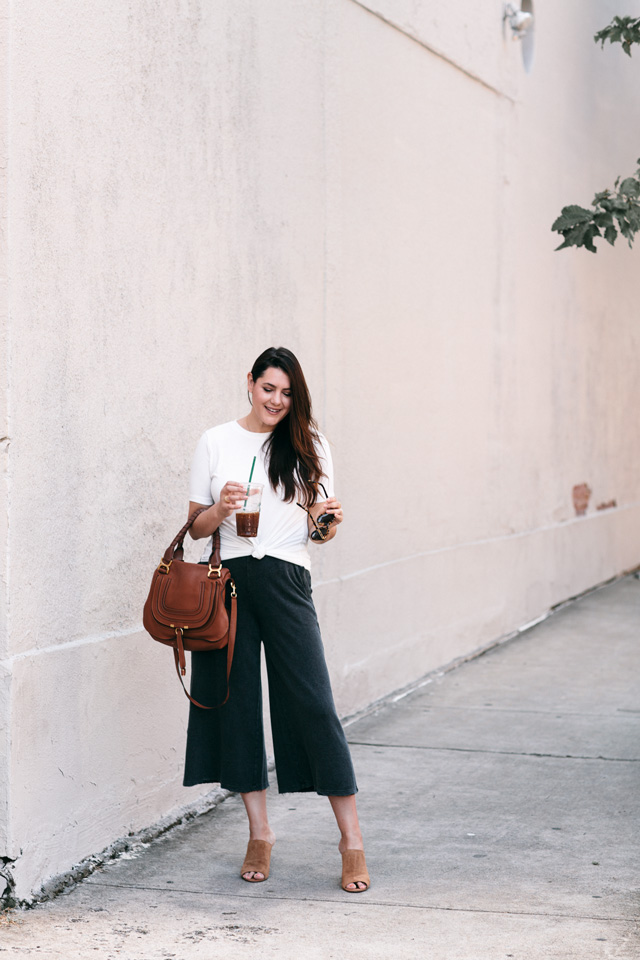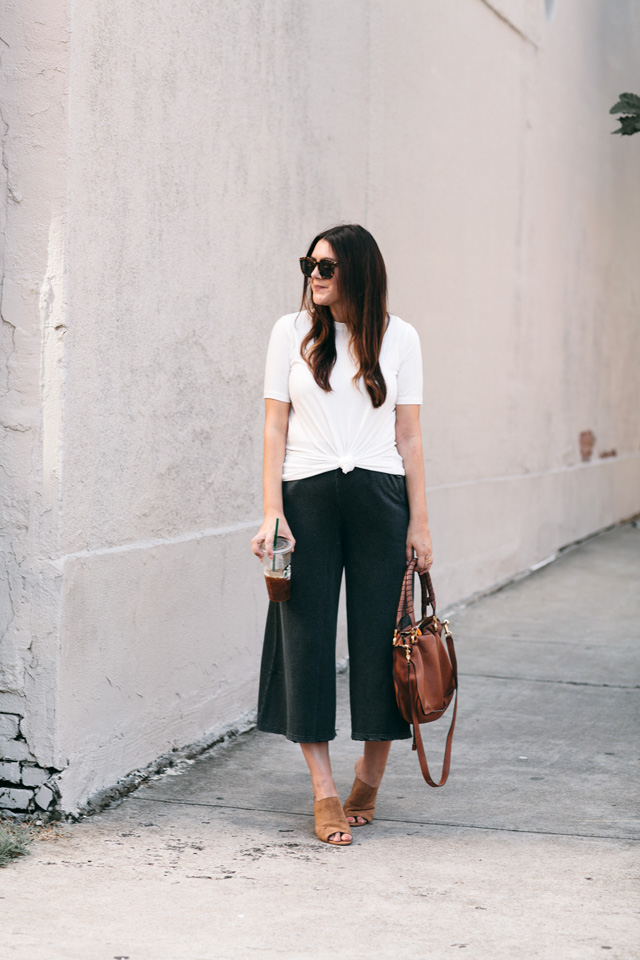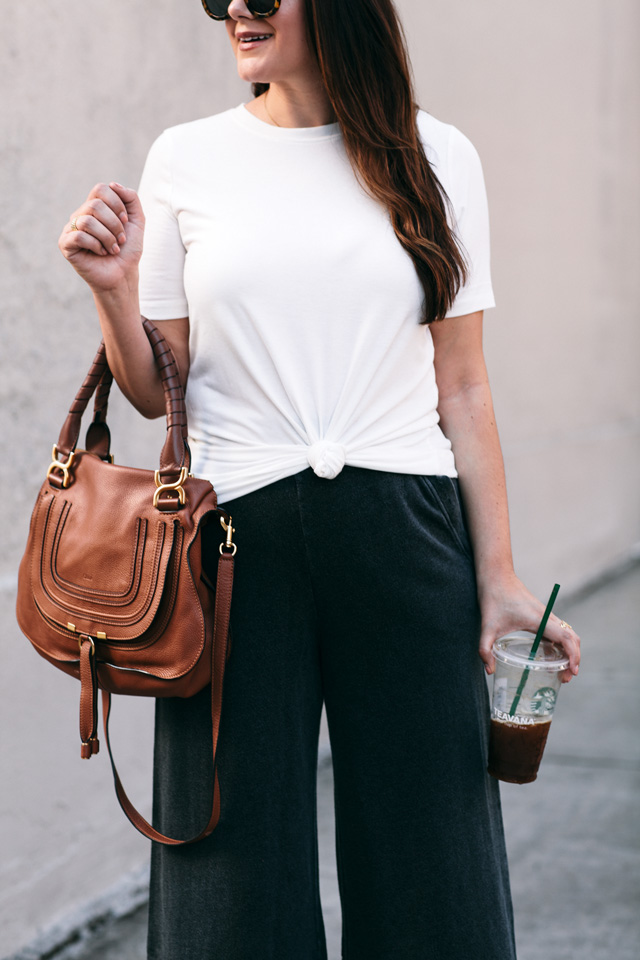 Let's be honest; these are sweatpants. But!  Yes, there is a but — they aren't just any sweats, no they are fancy sweatpants because look how perfectly they pair with a wedge. Of course, they look darling with sneaks, but if I can get away with dressing up sweats with a simple tee and a heel, you know I will.
You can find these under $50 wide leg pants here!
I pair my fancy pants with the Supersoft Crewneck from Everyday & Co here. These tees are seriously so buttery, I practically wear one every single day. I sized up to a large in this tee here because I wanted a little bit more room to tie it up. It's such a good tee for the weekday or weekend. I like tying up my tees lately just to give them a little extra oomph. (If you don't want more room, stay true to size in the tee.)
Happy Friday, friends!