Before I even start this post, I need you to know what you are in for.
LOOK AT THIS FACE.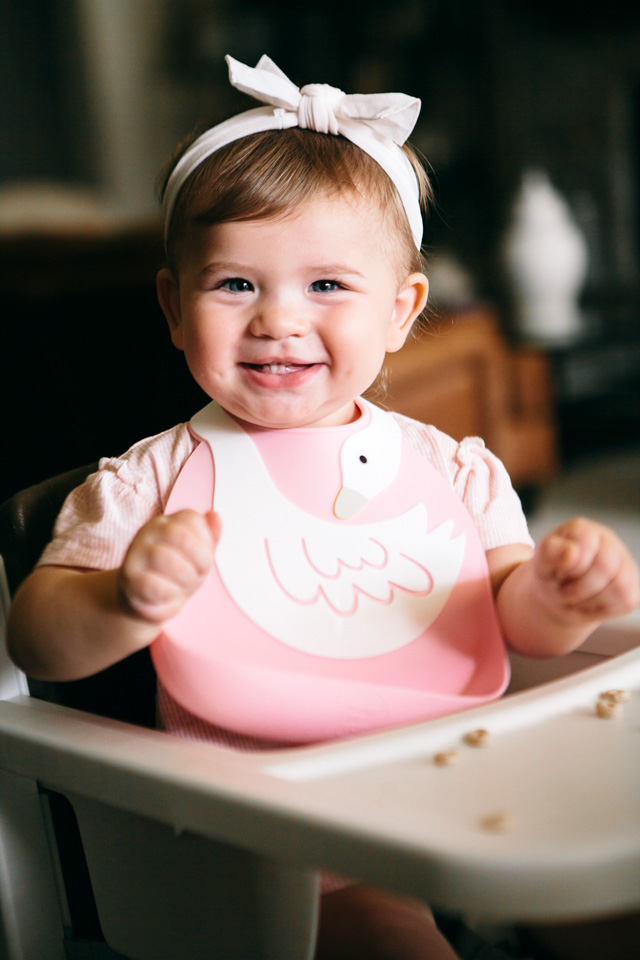 If that doesn't make you stop and smile, then I'm not sure if you're alive. Seriously, check that pulse. Gemma was FEELING photos on this day so we took lots and lots. Prepare thyself for cuteness overload 😉
---
So two things: this is the LAST week of the Nordstrom Anniversary Sale! Things are being re-stocked during this week, so if you've had your eye on something all month be sure to check back through the weekend. Second thing — If you thought I'd forgotten to pick up some things for my little Gem, you are wrong! But if you thought, I'll bet she procrastinated till a lot of things sold out, you are right! LOL. I, of course, hesitated and waited too long and the North Face jacket and North Face coat sold out before I could grab her size. (If you have a little bitty, coming there are still sizes left!) But next year I will be on it a lot faster! You live, you learn, you buy a size up and on sale. 😉
Below are a few things I picked up from here!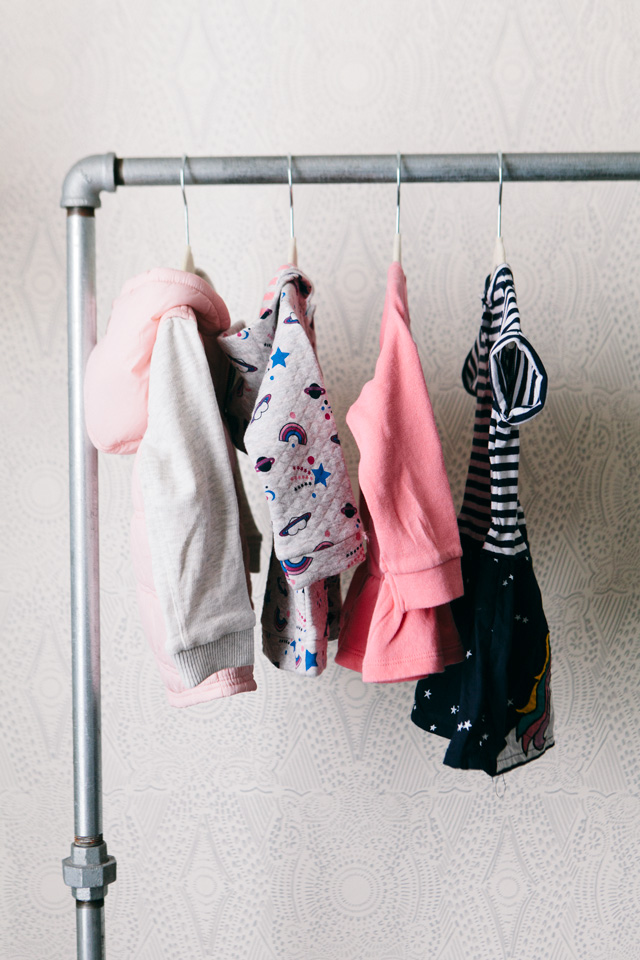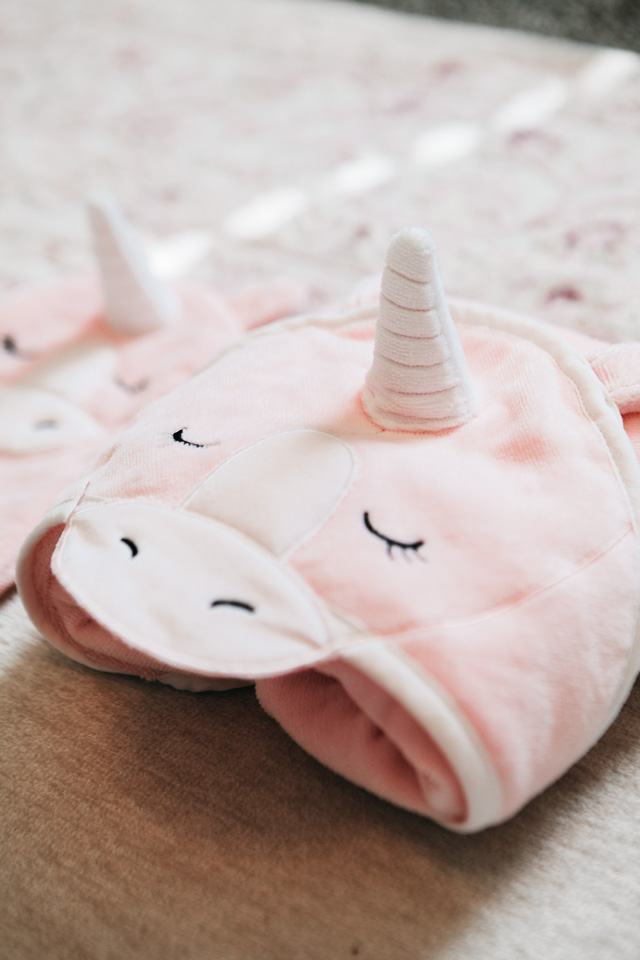 The VERY first and favorite thing I bought was this Unicorn Towel and Washcloth set. I'm a big fan of animal hooded towels and she thinks it's a hoot when she looks in the mirror after the bath. We have a flower, a bear from last year's Anniversary sale (this one here!), and a puppy, so a Unicorn towel was definitely in order! She thinks the washcloth is hilarious, especially when I put a voice behind it. (Goofy mom voice is NOT included in the set.) If you have a boy or maybe aren't a huge fan of Unicorns, there is a Shark set!)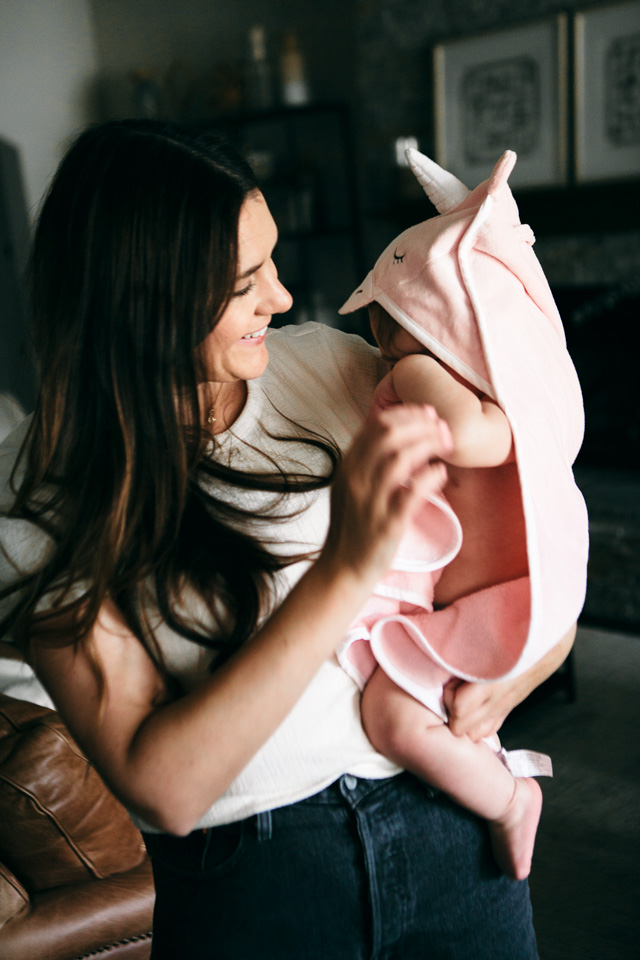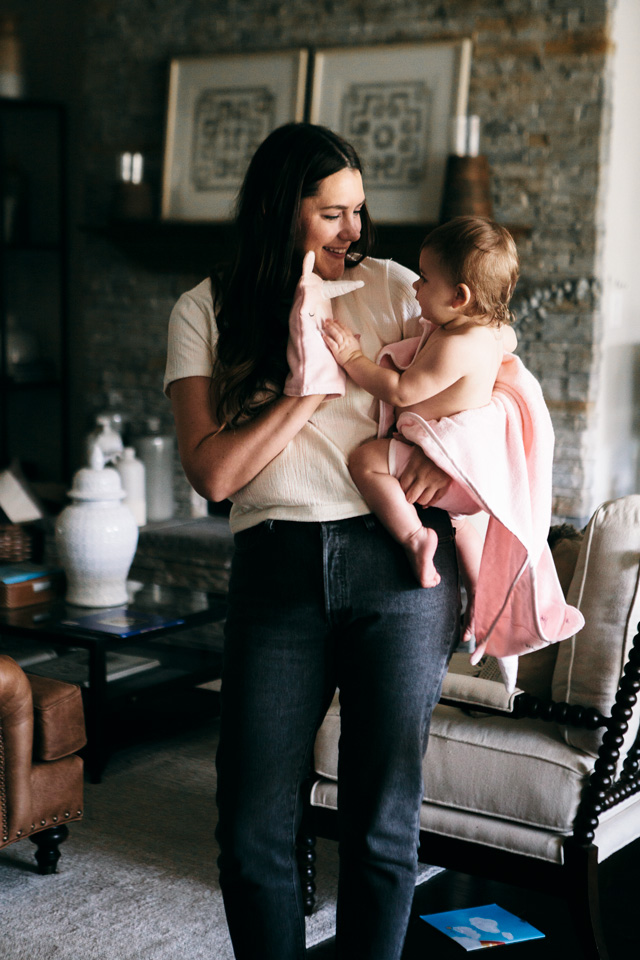 My Outfit Details / Unicorn Towel and Washcloth Set
I've picked the best of baby towels and bibs on sale here!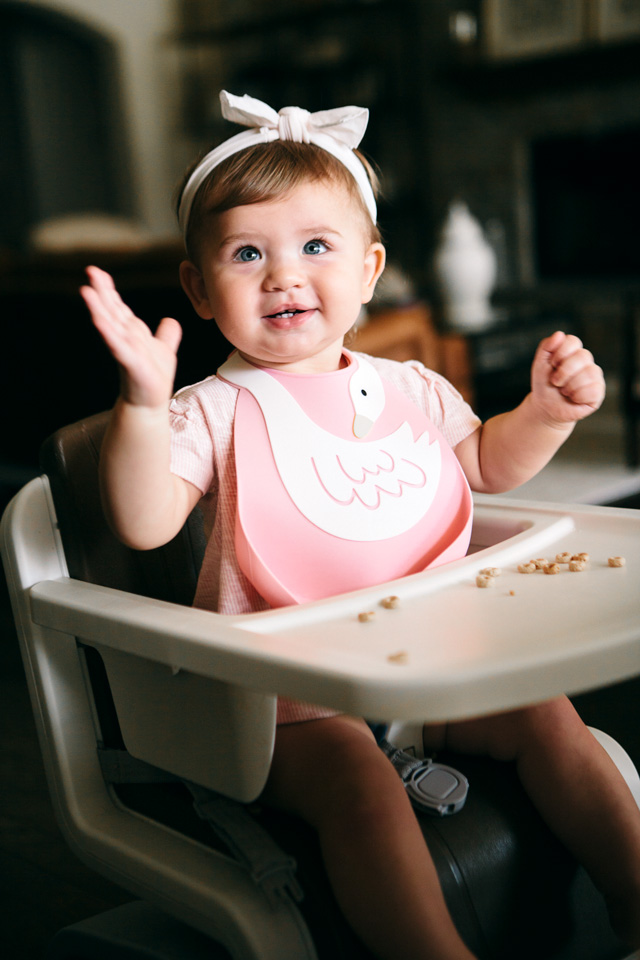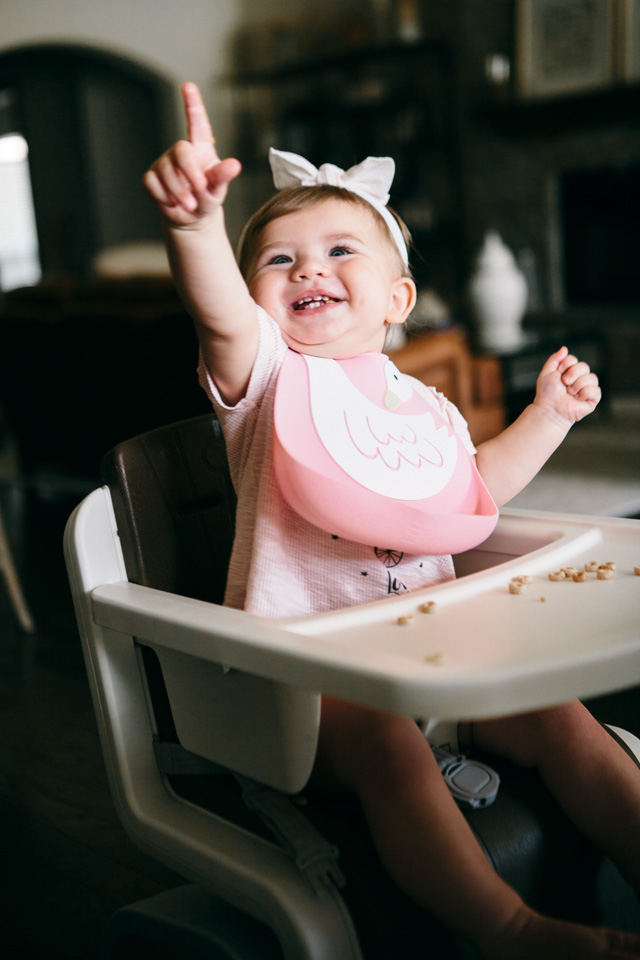 Swan Bib / NUNA Highchair (not on sale)/ Baby Bling Bow in Ballet Slipper
This Swan bib is out of stock as of this morning but be sure check back because again, they are always restocking items! This one is just as adorable and a similar price point. I also have been loving these Baby Bling bows lately. Now that Gemma has hair — and lots of it — I like a bigger bow and she doesn't mind these as much as she does the ones with clips. (Just FYI, I pull the bow out a little bit to make it smaller. These bows are adjustable.) I bought this bow in ballet slipper shown above and in a blue.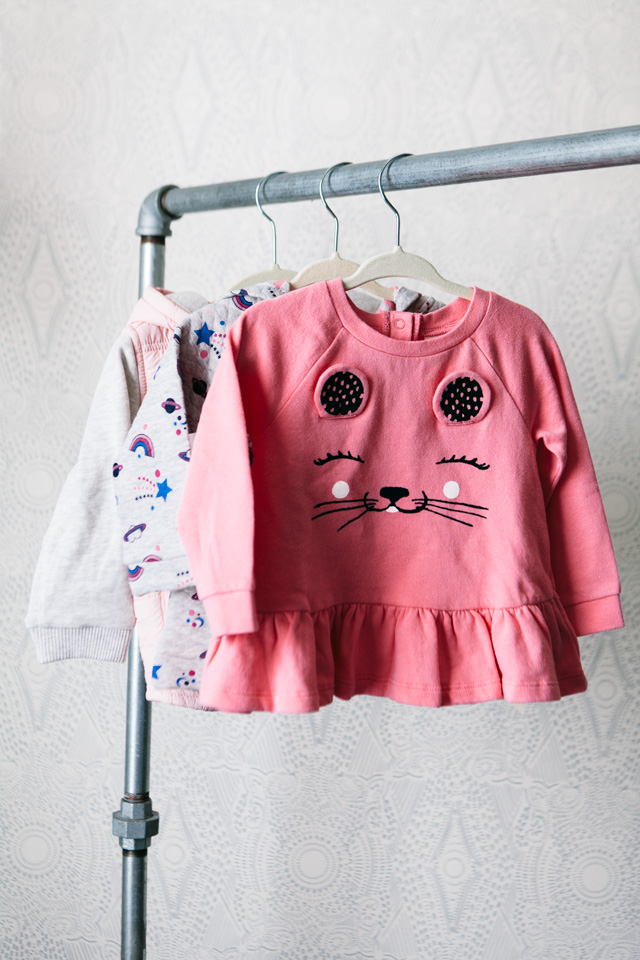 Tucker + Tate Peplum Top / Printed Sweatshirt / Puffer Jacket
I picked up just a few for fall styles because I feel pretty confident size 18 months will hold. Here is hoping anyway! I got this adorable peplum top because I can not be held responsible for things with faces on them. I WILL BUY THEM ALL. I also loved this printed sweatshirt with these moto leggings. I love Tucker + Tate leggings and I reallly love them at this price! (Here they are in toddler + big kid sizes!)
Since I let the North Face jackets get away from me, I decided on this hooded puffer jacket from Tucker + Tate as well! I just love this shade of Gemma pink and this weight is perfect for Texas until about January, when you really need to wrap up.
This outfit isn't photographed because it hasn't shipped yet but I ordered this rainbow tee and tulle skirt! I can not wait for it to come in! This has Gemma written all over it!
The last style I picked up that I felt like she'd be able to wear sooner than later was this unicorn + stripes dress! I think unicorn and stripes is the equivalent of adult floral and stripes. 🙂  I bought her the 18 months size and I'm crossing my fingers it fits for a really long time because I love it! Also, don't tell her about this dress. I'm wrapping it up for her birthday.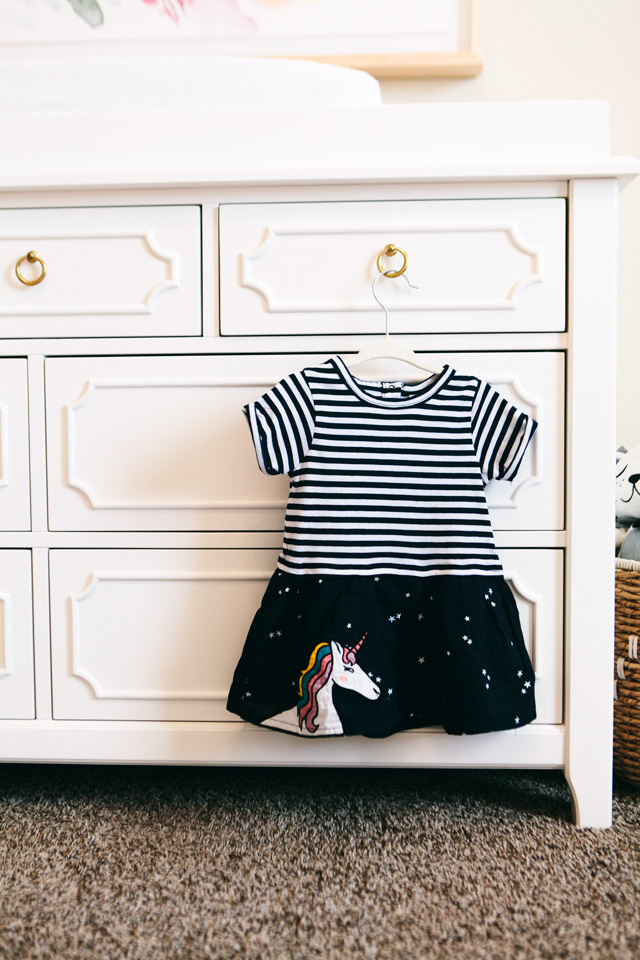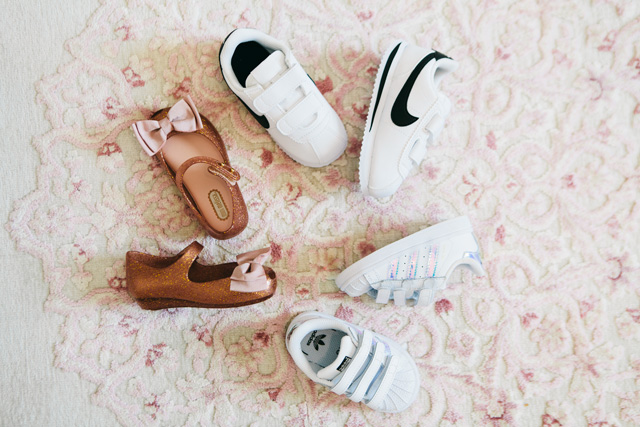 Mini Melissa Shoes / Adidas sneakers / Nike Cortez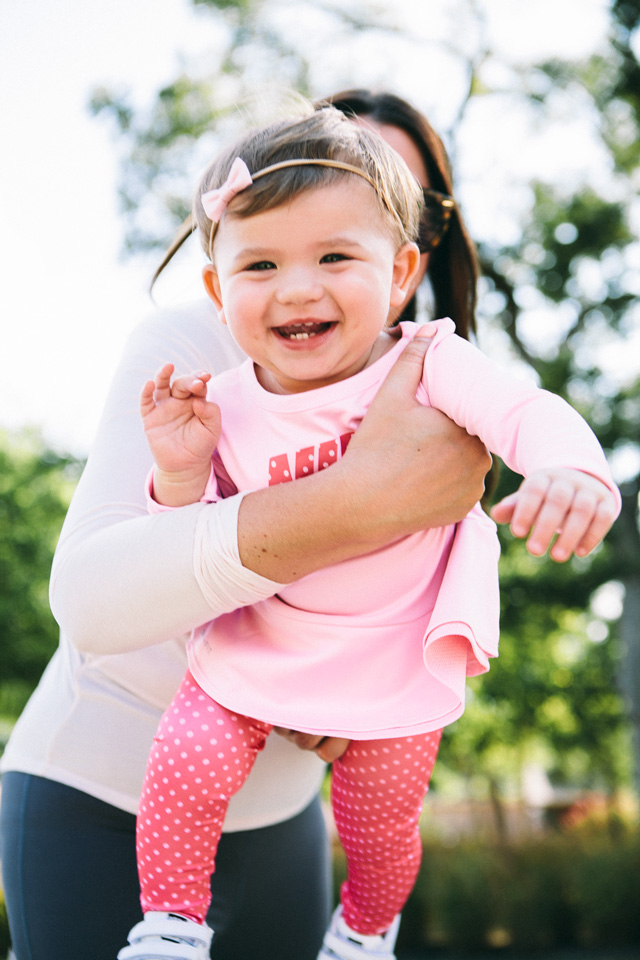 I picked up a few outfits as well for Miss Gemma. She's growing at such a rapid rate that I tried to stay as safe as possible on sizes and styles she could wear now, or I guessed as best I could on outerwear/warmer pieces for later. I was SOLD the minute I saw this Nike peplum top and polka dot leggings because I mean — why would I not put an almost 1-year old who isn't walking yet in activewear??? I also picked up these Adidas sparkly sneakers in a size up for this coming year. (She typically wears a 4, but I bought the 5 for reference. Yes, she has big feet like her mama! )
For the record, Bryan wanted me to mention that he does not support mixing athletic wear brands like Nike with Adidas, but since it's Gemma and she's adorable, he will let it slide.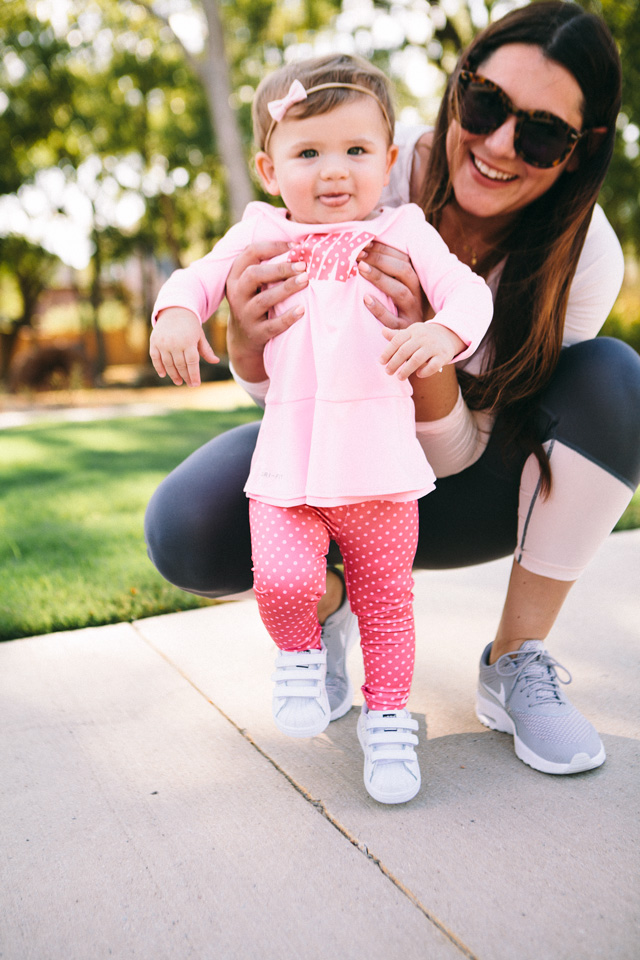 Nike Top & Leggings Set / Adidas Sneaker / Workout Top / Similar Zella Leggings  / Nike Sneakers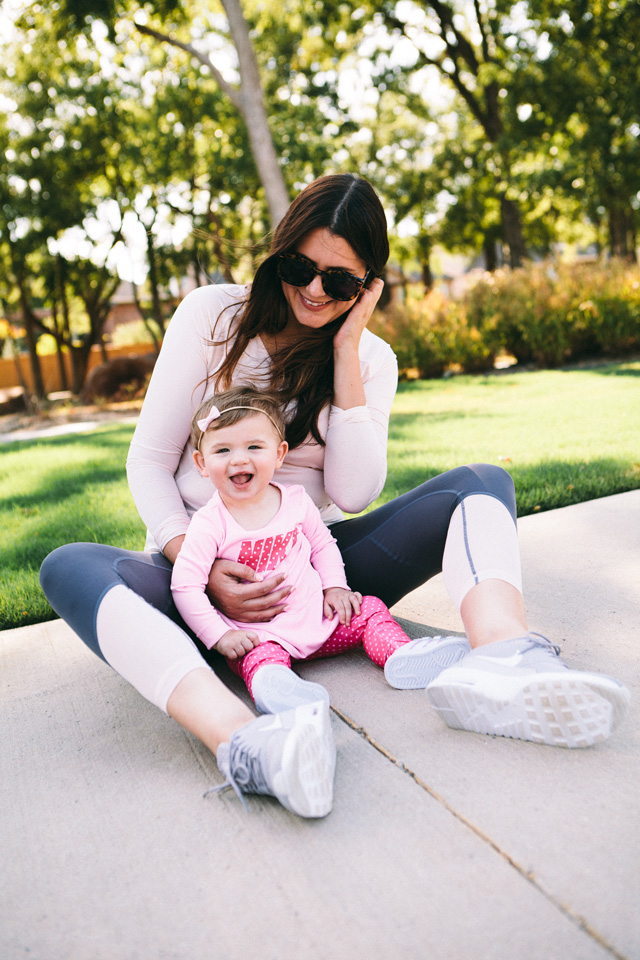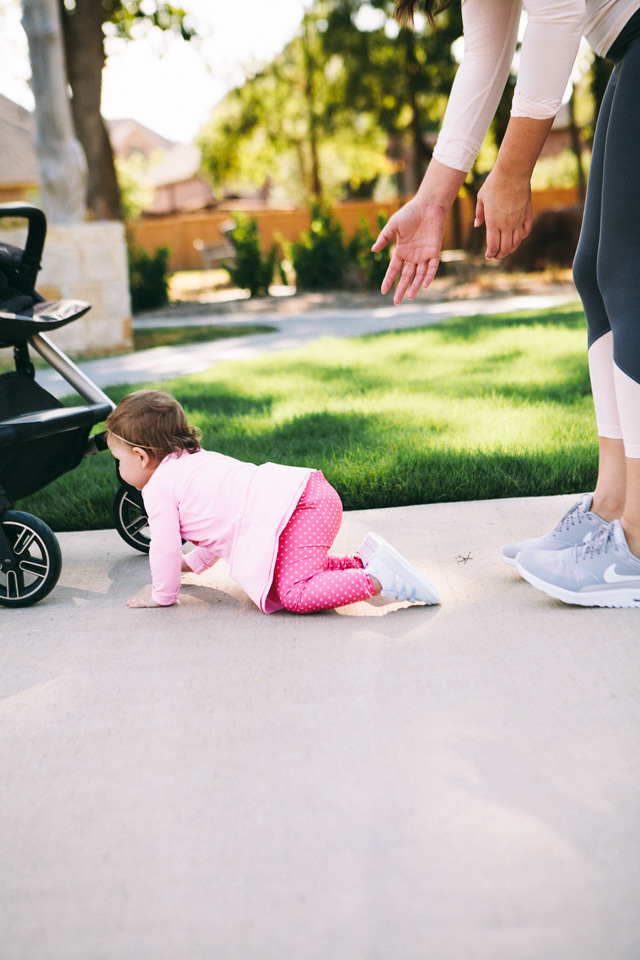 Nike Peplum Top with Leggings Set / Adidas iridescent Sneaker / Workout Top / Similar Zella Leggings
A few Activewear Favorites from the Nordstrom Sale for all the cuties!

We have the Nuna Mixx Stroller and Pipa Carseat (pictured below) and I noticed that it is on sale right now! This is an INCREDIBLE deal if you are expecting a little one or need a car seat / stroller update! We have loved and loved our Nuna stroller and car seat, so very much this year. It is one of the best investments to make. I've strolled so many miles with Gemma in this stroller and it still looks brand new. (Okay, apart from the fact that we lost a strap cover, but you know how it goes with little ones!) This Nuna Stroller and Car Seat set is on sale and you get free shipping since it's Nordstrom. I'm telling you, if you're in the market, this is the set for you! Nuna is NEVER on sale! I almost wish I needed another just so I could buy it on sale. 😉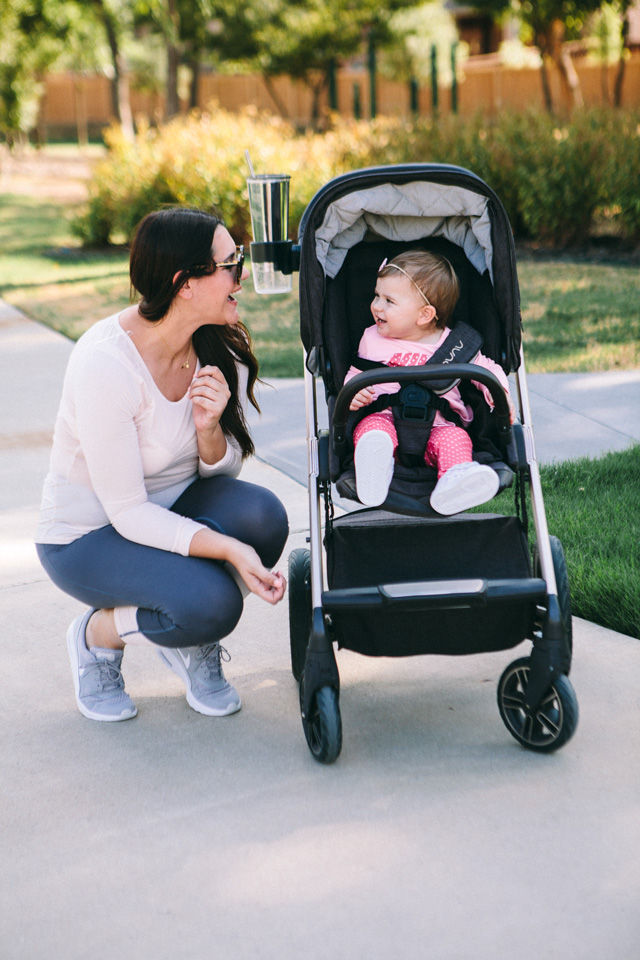 Nuna Mixx Stroller/ Nuna Cup Holder / Workout Top / Similar Zella Leggings  / Nike Sneakers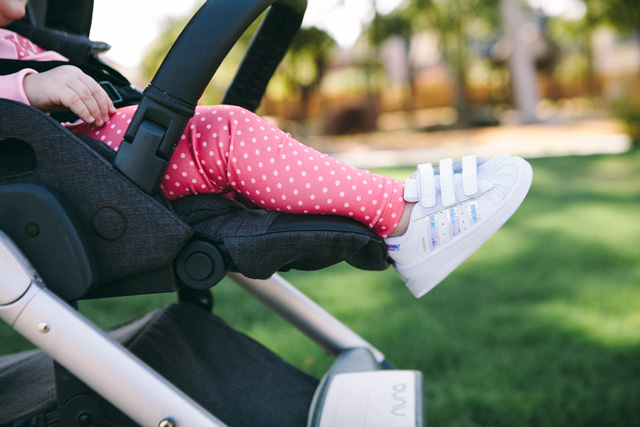 adidas superstar iridescent sneakers / Nuna MIXX Stroller / Nike Peplum Outfit
I rounded up the best of baby gear on sale here!

Next year, I am going to be ON IT with her stuff but I feel like there is still a TON of baby and kid styles left! What have you picked up for your littles from the sale??