I started a daily skincare routine in my late 20's but I really started taking my skin care seriously once I hit 30. Since then I've used masks, serums, lotions, anti-aging creams, THE LOT. You name it, I've tried it. I know that skincare is an essential part of keeping a youthful glow and also it's just a good idea to take care of what you've got. My skincare routine is now pretty intense, but it's a nice part of my day, where I get to wind down and mask up.
Now all of this comes pretty naturally to me, as my mother has always taken pristine care of her skin and then, of course, the internet is full of skincare secrets. I'm always reading reviews of the newest serum or cream or face wash. There are SO many great products out there that there is just not enough face to try them all out. All of this to say, skincare comes naturally to me — it's just a part of my routine and has been for the better part of the last decade. But for my sweet husband, this is new land and foraging through the forest of lotions and creams is not the trail he set out to hike. Good news — I'm three steps ahead of him and I've got a map. And a picnic basket because I am always prepared, even in a purely allegorical situation.
I like to say in our 30s your polish starts to come off a bit. My skin has a few more dark spots than it used to, my under eye circles rarely go away, I still get acne from time to time. My husband is no different; his skin reacts with a redness that is hard to battle.  So I wanted to help him find something that he could use realistically and still see results. He is not going to commit to a 20 minutes mask in a bath like I do, but committing to daily washing and moisturizing he said he could do. So I set out to find him a skincare routine he could commit to on a daily basis and that's when I found Oars + Alps.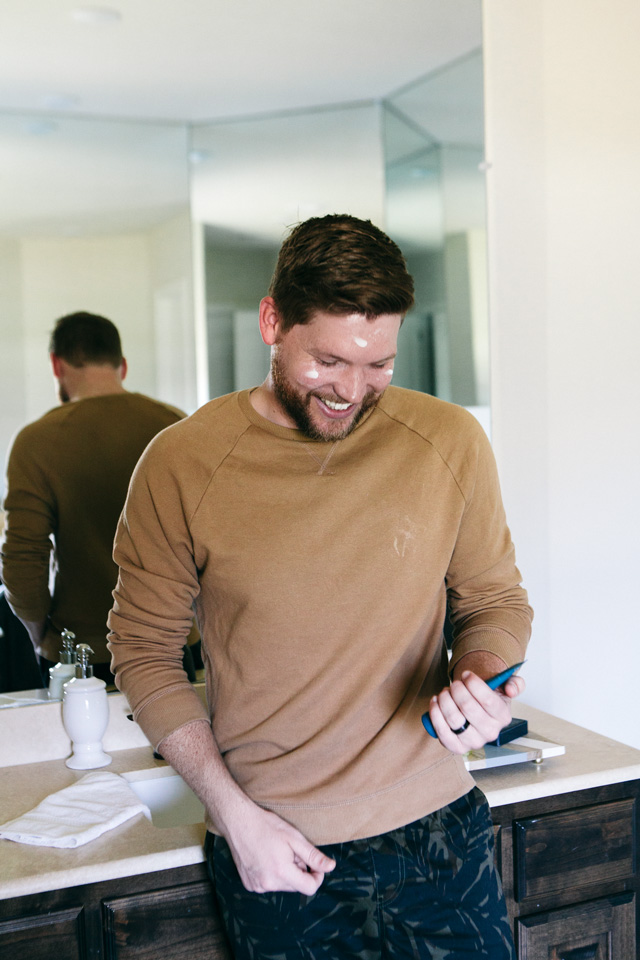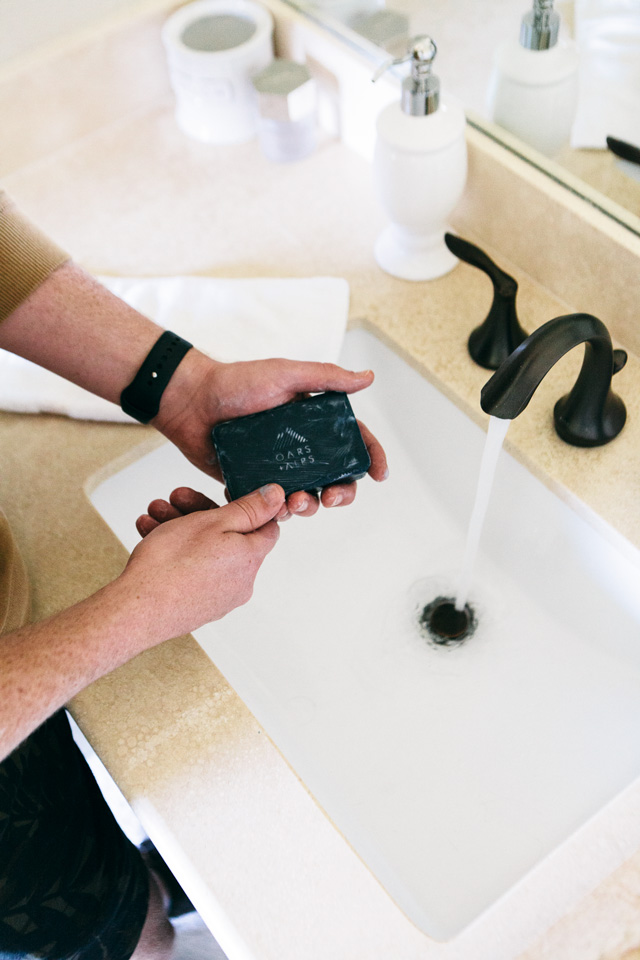 I'll give you a quick rundown of Oars + Alps — it was started by two women who were also looking for a skincare solution for their husbands. They ended up creating a product that has natural ingredients without a lot of the toxins you'll find in many skincare products today (many I have on my counter! Yikes, I know.) I ordered the Essentials Pack for him because I didn't really know where to start and honestly? I was hooked from first smell. Then he started using it and we never looked back. Plus the price is unbeatable for the quality and the ingredients they use. Bryan has used another skincare line in the past which is about 3x this price but about the same quality.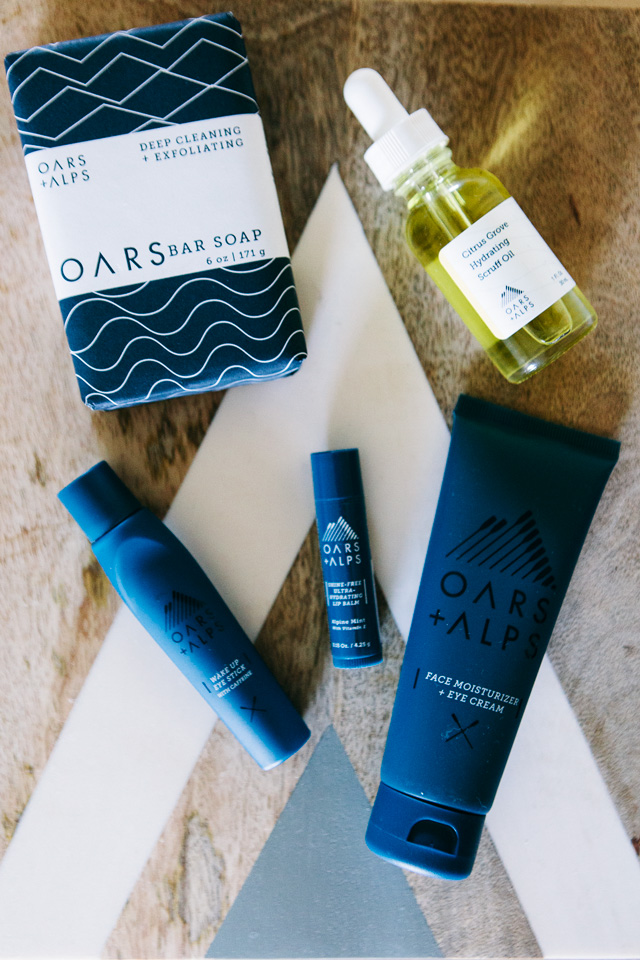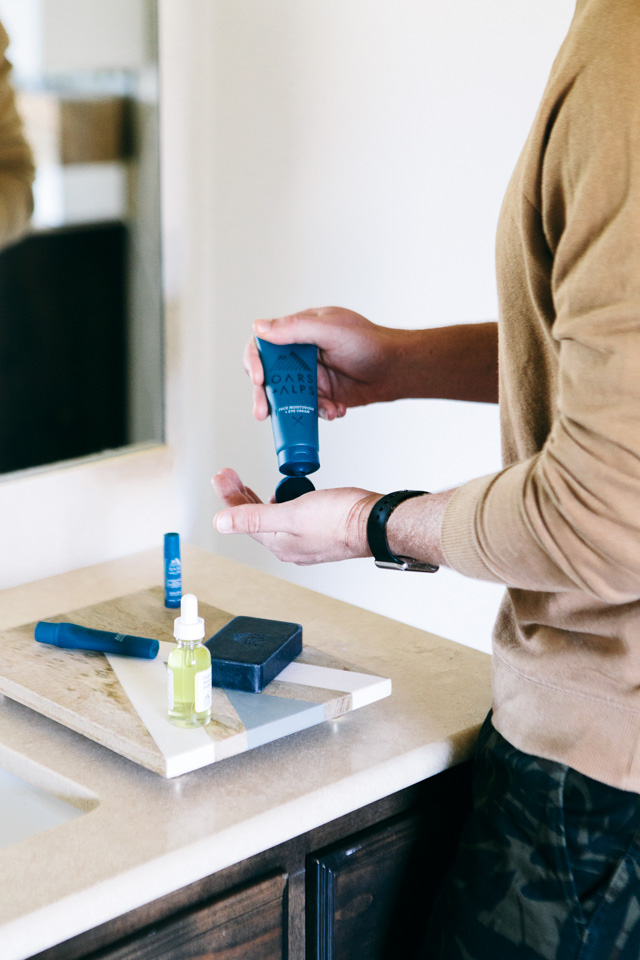 I also picked up the Blue Charcoal Exfoliating Oars Bar to see if he liked that more or less than the cleansing solid stick that comes in the Essentials Kit. I love a charcoal bar and it turns out he prefers the bar to the stick so the charcoal bar it is. (He says it feels less drying to his skin.) Bryan's new skincare routine is as follows: 1) Exfoliator Oars Bar in the mornings and night, 2)a quick swipe of the Wake Up Eye Stick in the morning, then 3) the Face and Eye Cream and a lip balm. And that's it! That's the quickest 3 steps you'll ever see. And I've honestly seen such a difference in his skin. It's softer, less red and much less oily throughout the day. He loves that the bar soap is one step but effective and lasts forever and that the lotion is lightweight and dries quickly. Plus it's all so easy to travel with!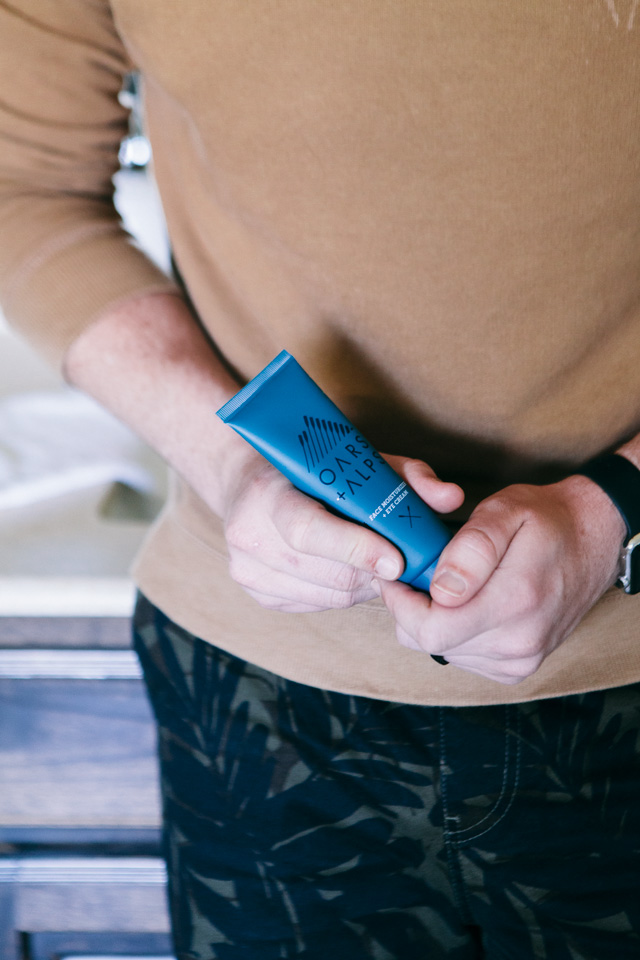 So then I started getting fancy. I thought what else could he use? He literally asked for none of this. This is what I do — I just barely dip my toes in the water and before you know it, we are swimming in the middle of the ocean. I decided to order him the Beard Oil, he was about out of his and since he which uses it 2-3x a week, I thought let's give the Oars + Alps brand a shot.  I asked his thoughts on this serum: "I love that the beard oil comes with a dropper and I can apply it directly to my beard without getting my hands all messy. It smells amazing, too. Kendi is the best wife in the world. Wow, I'm so lucky." True statement — he said all of that! But especially the part about the beard oil.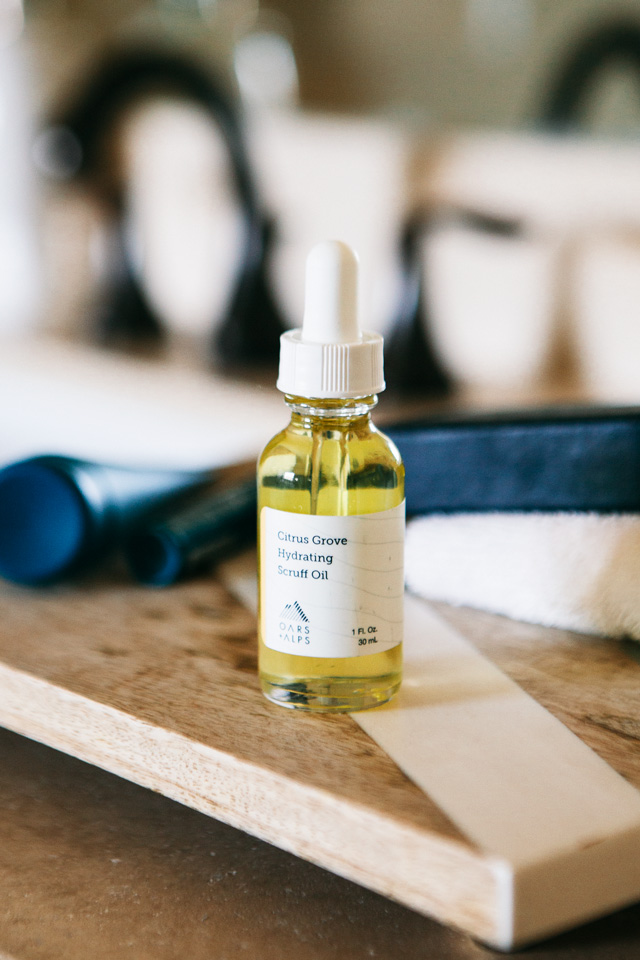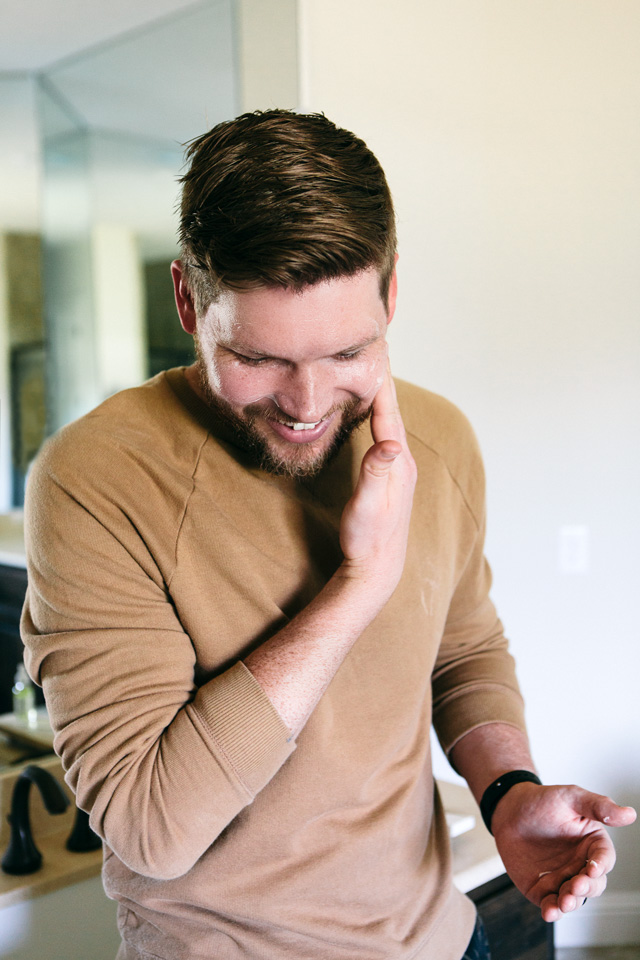 So then I got even fancier/ crazier and decided that his gym bag needed some sprucing up. I ordered him the cooling + cleansing wipes and honestly? I want to use them after the gym. But that would require me to a) have a gym bag and b) go to the gym. Nah. So these are the male equivalent of makeup remover wipes. They are two-sided wipes, one side is smooth and the other side has little dots all over which cools, cleanses and exfoliates. It smells so good, kind of like a spa. No exactly like a spa. Now I know why I want to use them. He uses them after the gym for a quick wipe down or mid-day if he needs a quick clean up.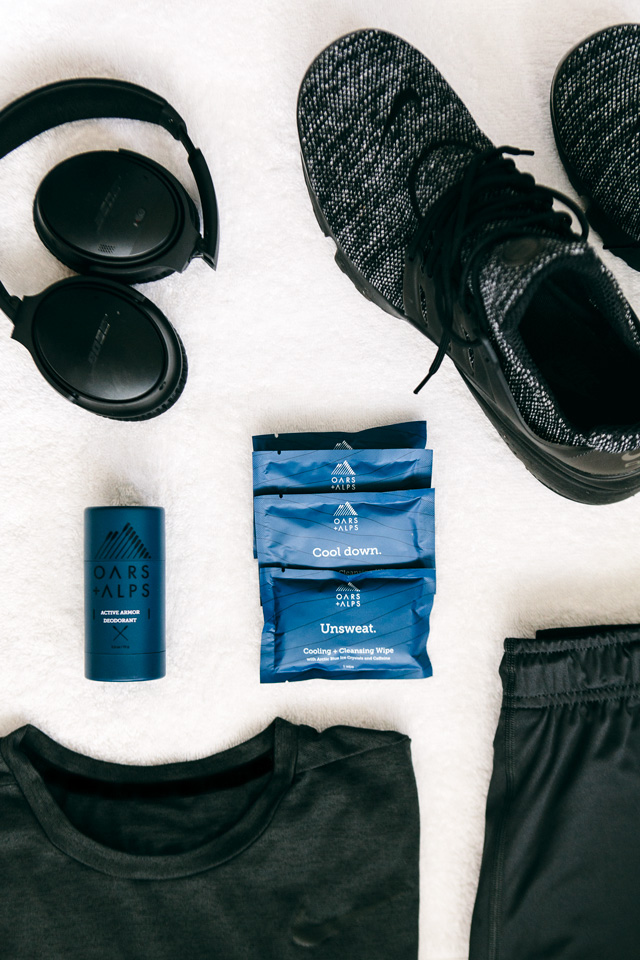 I also snuck in a deodorant stick, it's all natural but I've been wanting to try out a natural deodorant and I used him as my guinea pig. I thought, if it works for him it will work for me. GUESS WHAT? It works for both of us. Yes, deep in this post I have hidden the fact that I'm using a men's natural deodorant mainly for the smell but it also doesn't contain titanium and I really like that! (We both had to give it a week before we saw results with the deodorant but it works and we love it!)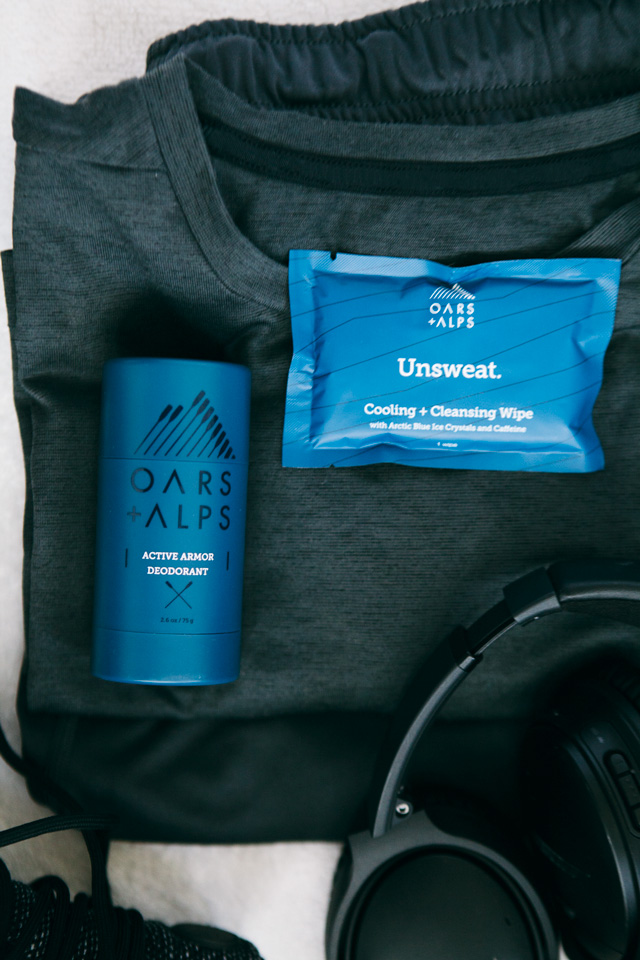 If you are looking for a Father's Day gift for your husband, may I humbly suggest trying this line out? If you've got a male in your life — or honestly anyone who wants a clean and simple skin care system, this is your product line. They have the Essentials Pack, like what I first ordered for Bryan, or even a pre-packed Father's Day Gift Kit. Bryan's favorite picks are below and my personal favorite is the deodorant.

---
longtime fans, we were so excited to partner with Oars + Alps on this collaboration! I love sharing new companies and their amazing products with you guys, so thank you for supporting the brands that support this blog!