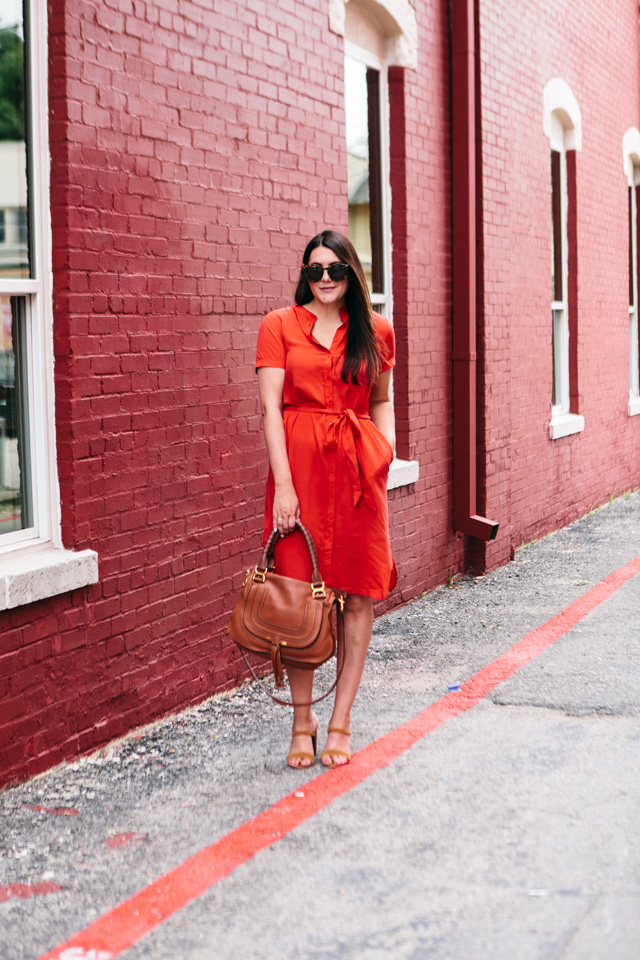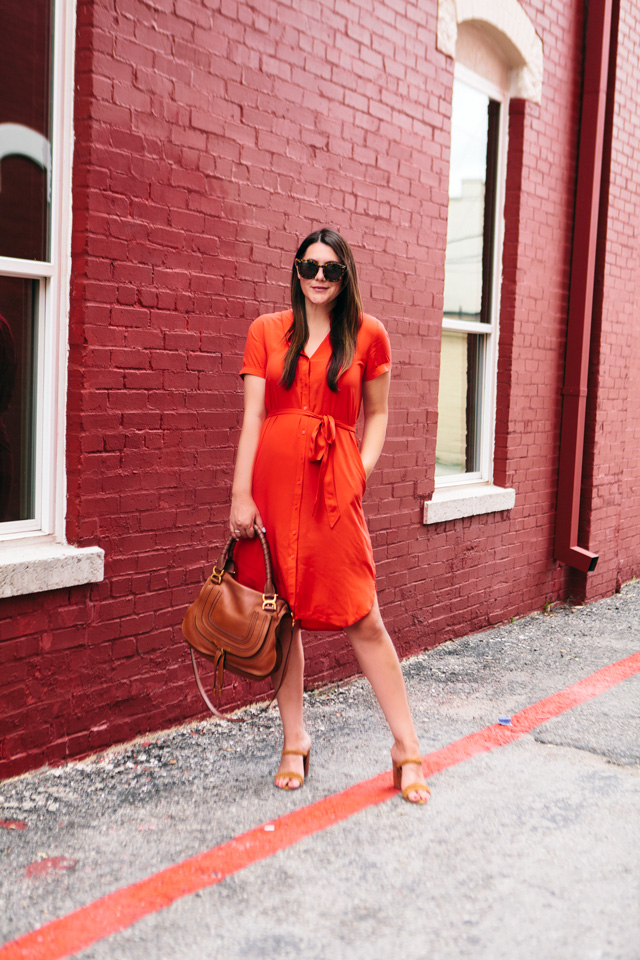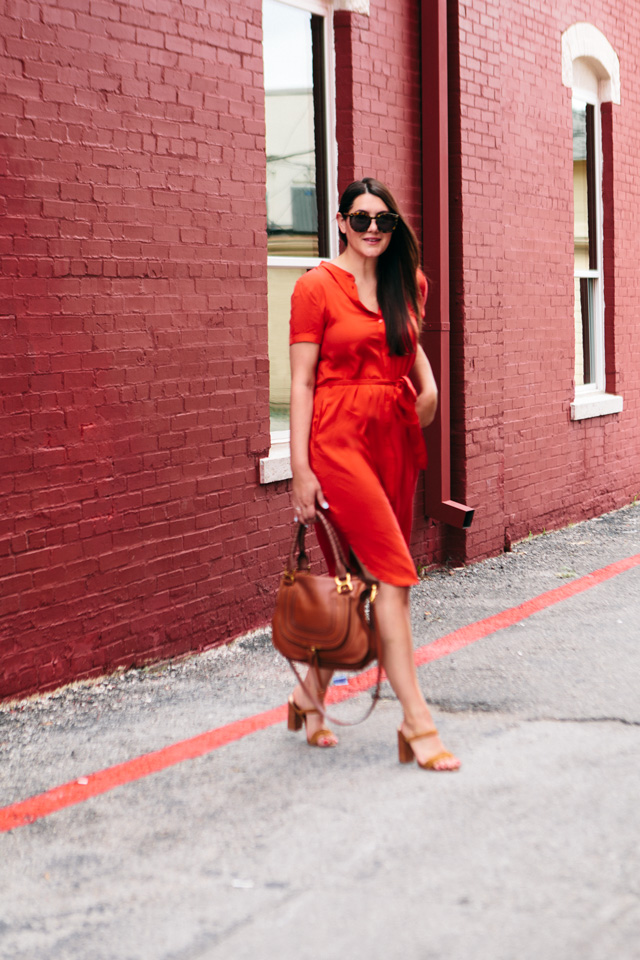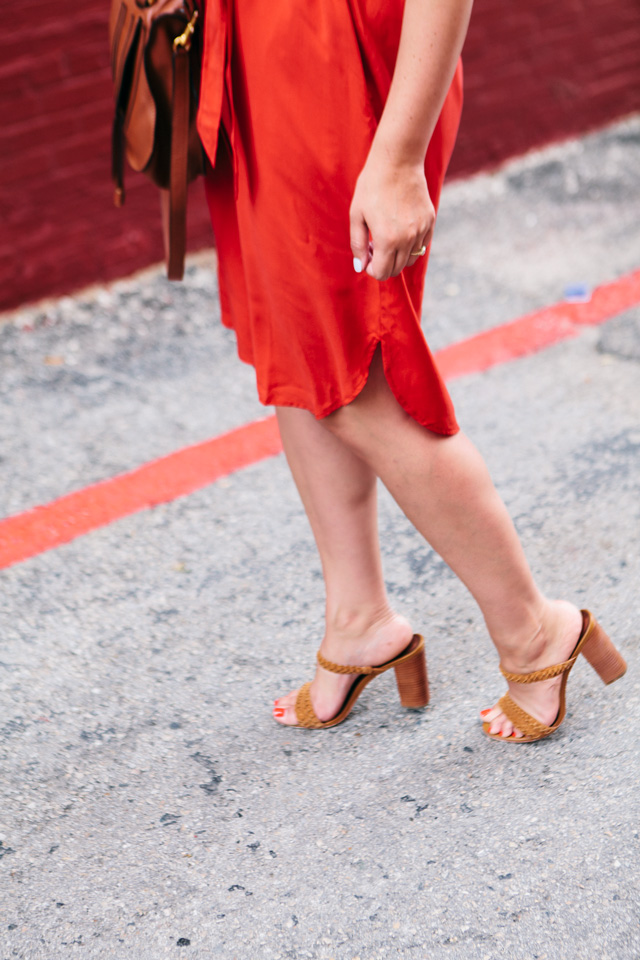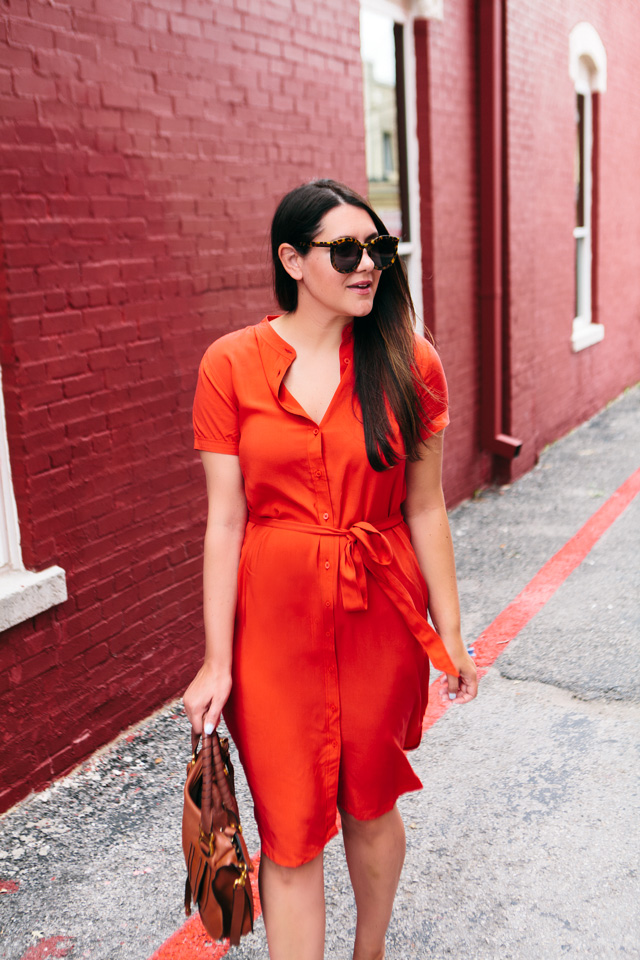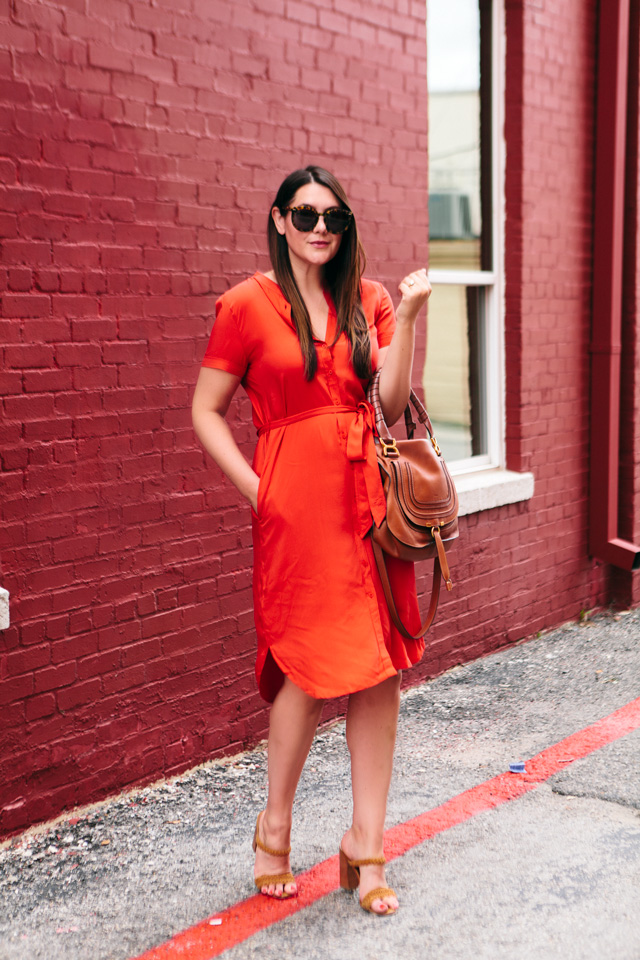 I can't even apologize for posting a third dress this week because this one is just that good. Look, I wasn't even shopping for myself, I swear. I was picking up some tops at LOFT for my mom's birthday this week and lo-and-behold this dress just spoke to me as I was on my way to the register. I tried to ignore it but it just kept popping back up in my peripheral vision. It's hard to ignore a pretty red dress. I didn't even try it on (#shoppingfauxpas), I just eyeballed the medium and thought 'I'll make it work.'  Thank goodness it fit because I'm not sure what my methods to 'make it work' would have been but if I know me, scissors and tape would have definitely been involved.
You can find this dress here! Fit info below in the Editor's Notes.
So I typically don't wear items on my blog or IG that aren't readily available to link because it seems to frustrate you guys when you can't find the thing. Which I 100% understand because I am the same way!  But I made an exception for some of my all-time favorite sandals. I get sad when I just see them sitting in my closet looking pretty and unworn. Plus I knew that this was the dress for them. These sandals are Joie from S/S 2016 and they have been some of my very favorites over the years. I wish they would bring them back because I am going to wear through these in a few more summers. I've scoured their site and sale sites for these exact ones and I came up empty. (The style name is 'Joie Alexus Braided Sandal' if you want to search Poshmark or eBay!) But I have found some similar sandals that would look perfect with this dress!