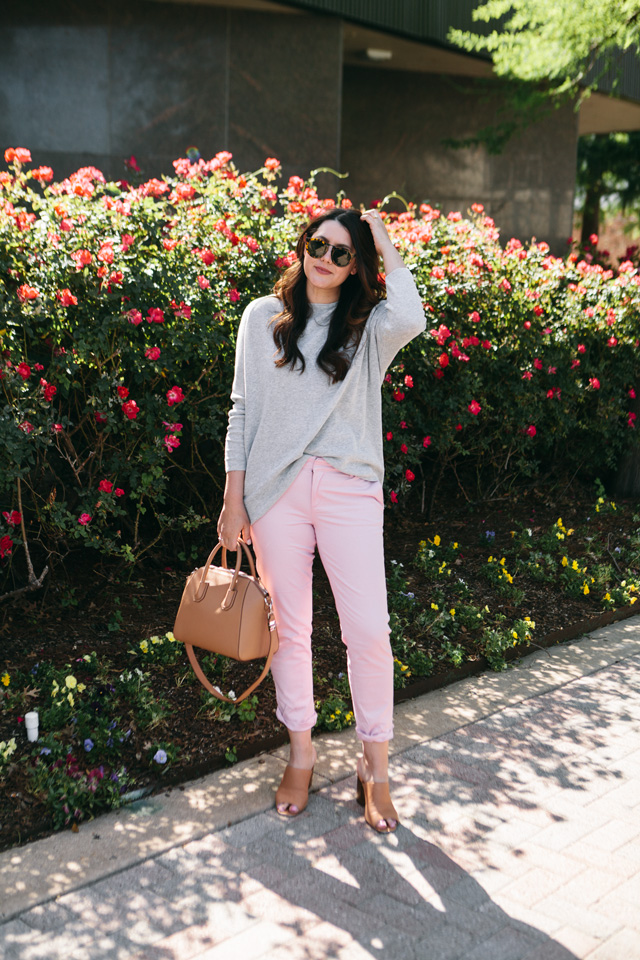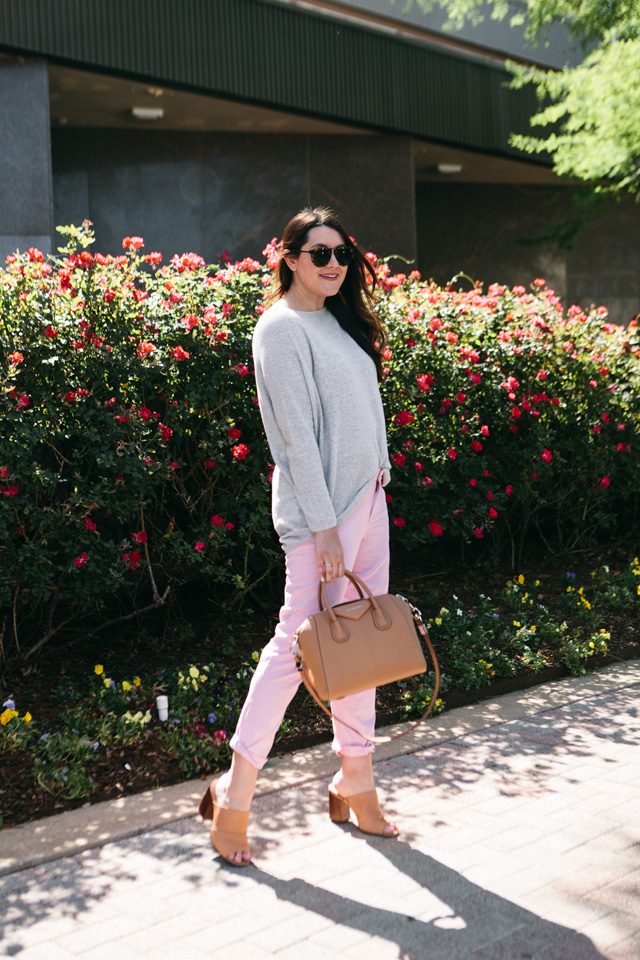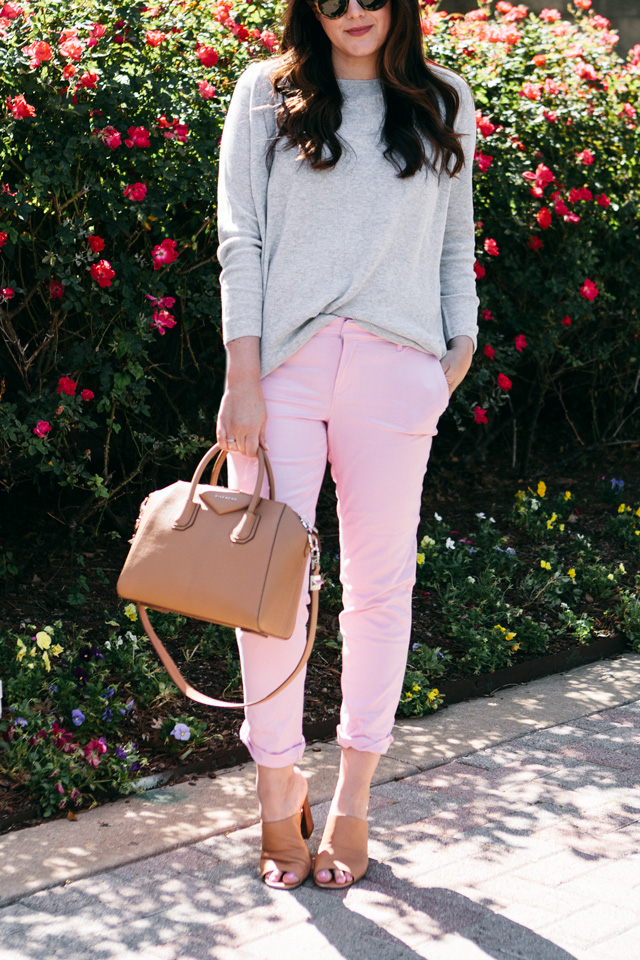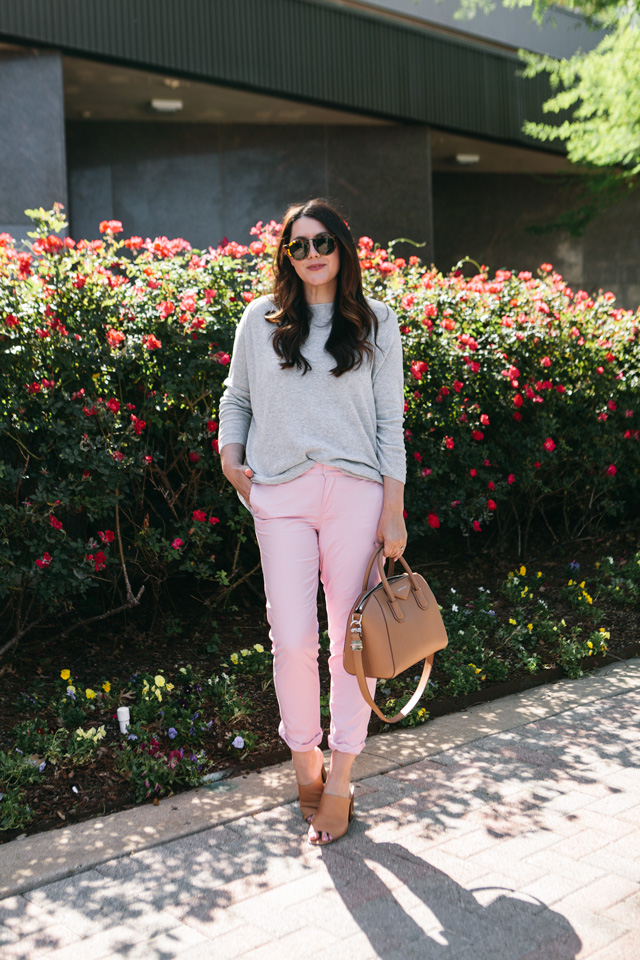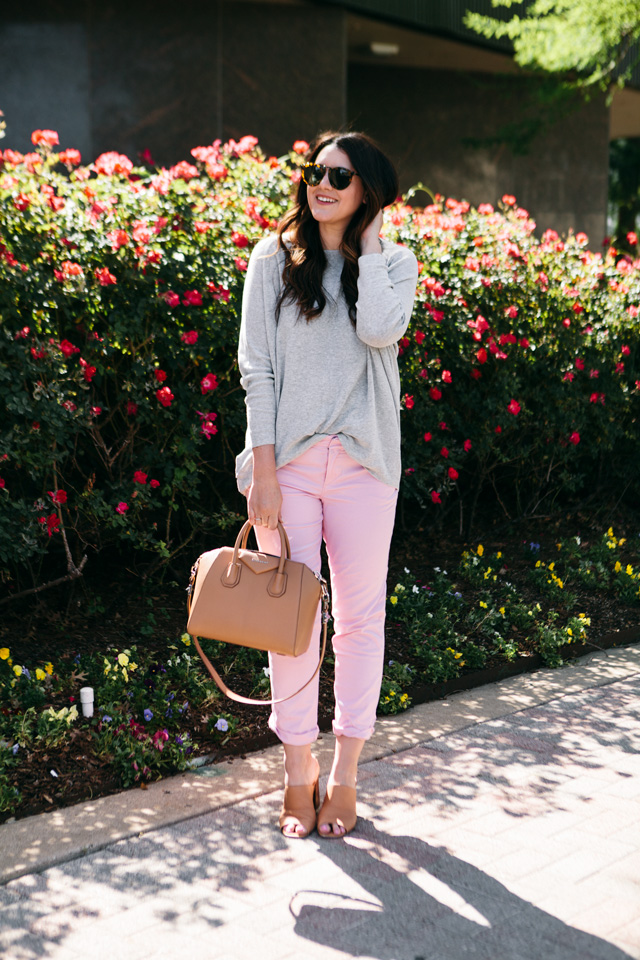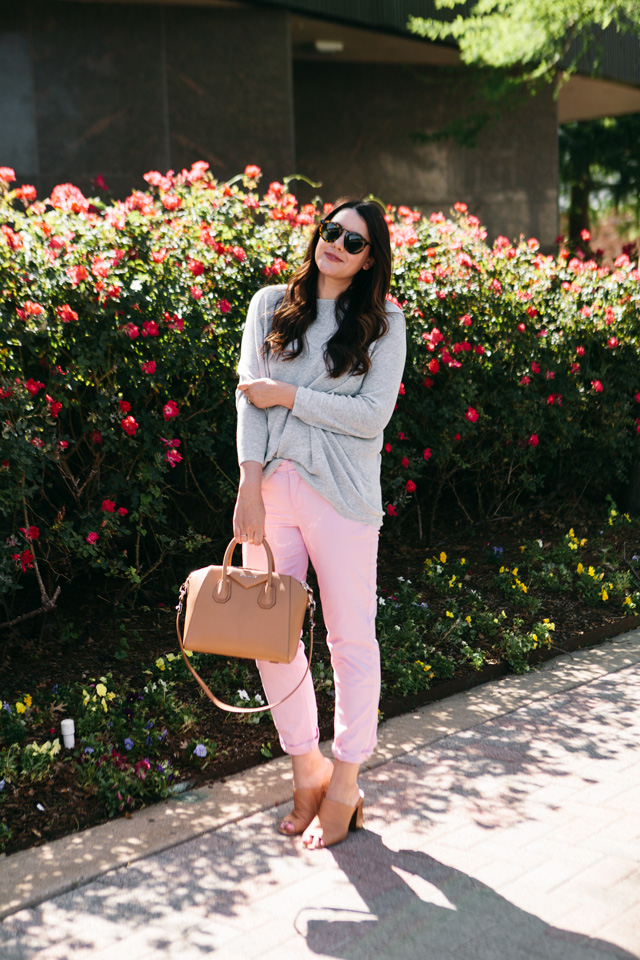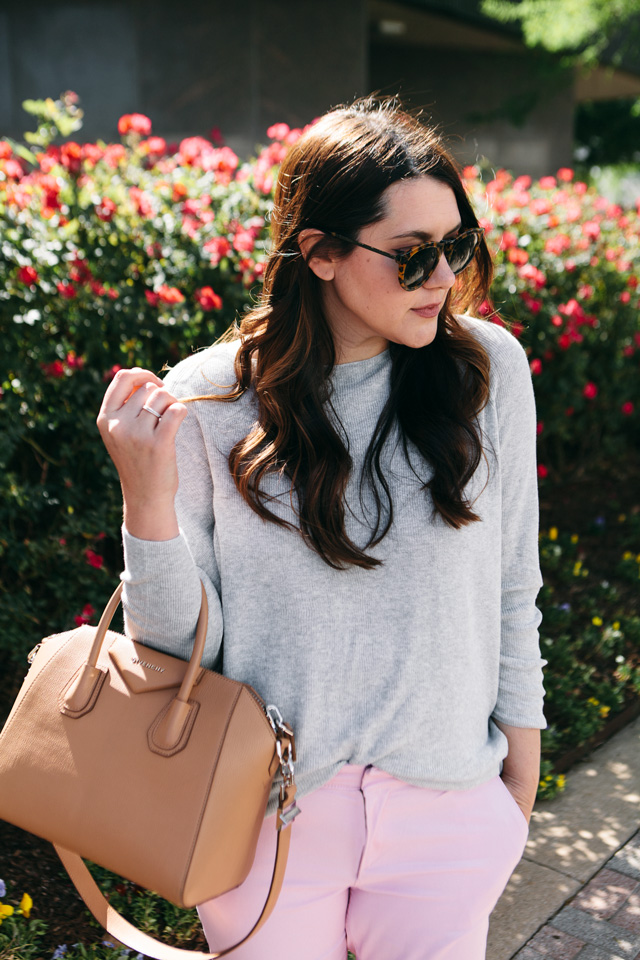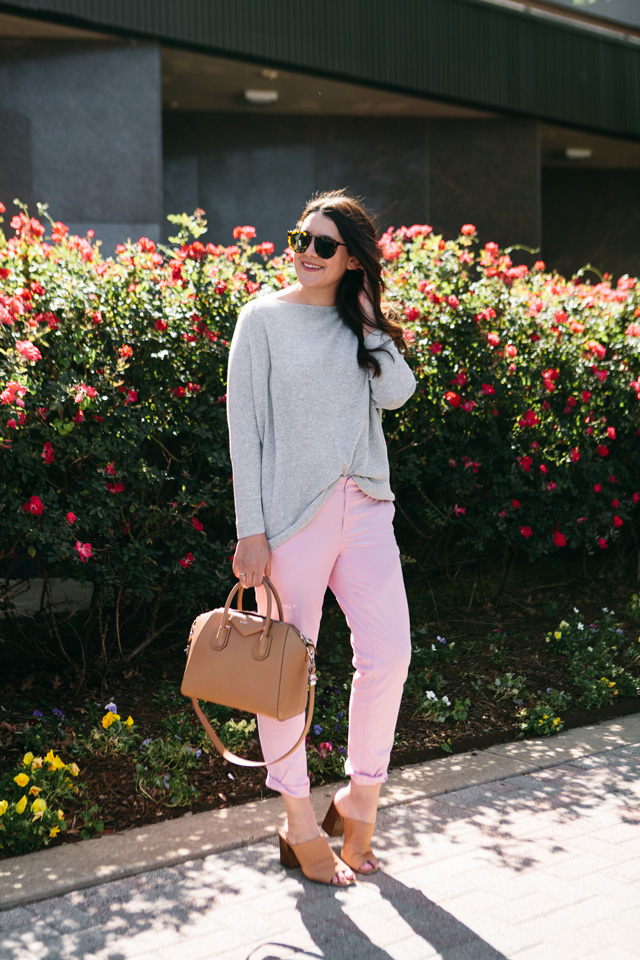 It's finally Friday! I don't know why but this has been a long, long week. Well, I do know why. Gemma baby is teething and if that's not a new type of boot camp for everyone, I don't know what is. I just feel helpless sometimes when her mouth hurts. She's been so clingy which I actually kind of love but it does make getting things accomplished a bit more of a challenge. Does anyone have any good tips for coaxing teeth to come out quickly? I'll do any song and dance necessary to get those teeth here soon.
Can we just go ahead and name these the Kendi mules? I feel like that's appropriate since I wear them alllll the time. Also, I like to put my name on things. So who do I have to talk to make this happen? Let me know.
<You can find the (Kendi) mules here>
I swore off pastel pants a few years ago after I straight up overdosed on some color denim. (RIP 2012 Crayola legs.) But LOFT drew me back in. They call them Girlfriend Chinos, I call them perfect. They are comfy and pink, which is basically a dream come true. This sweater is also the softest thing I've put on my body all week. But beware, it's kind of that fabric that grows as you wear it. Stay true to size or even size down one, if you fancy it. You can find the girlfriend chinos here and the sweater here!
PS: Both 40% off today!