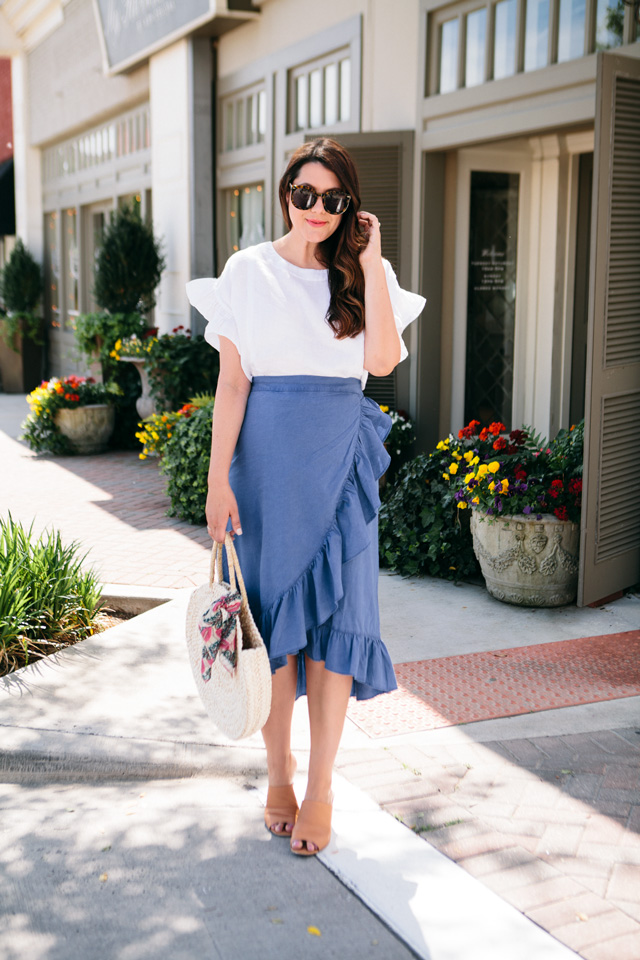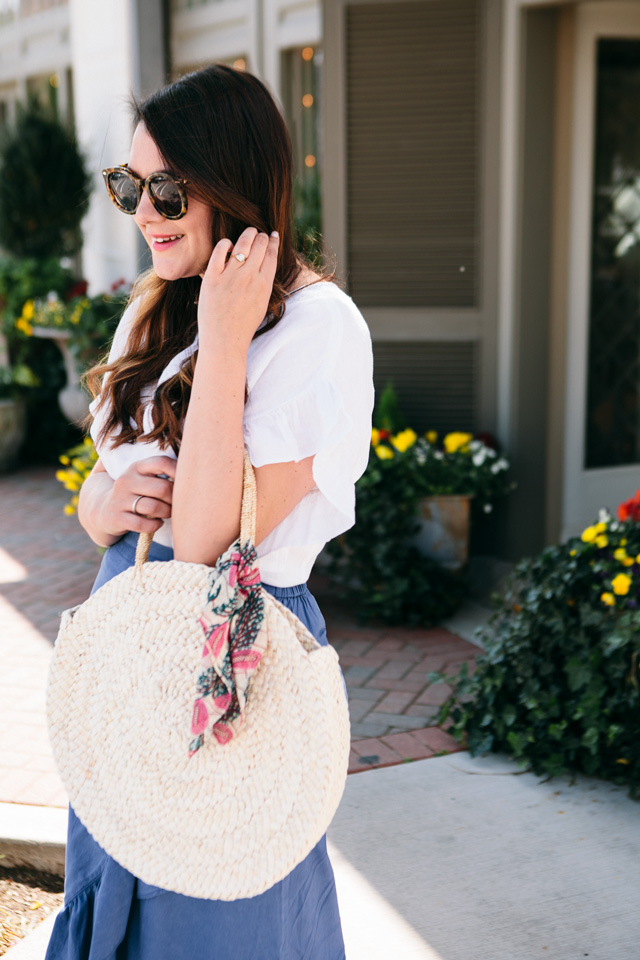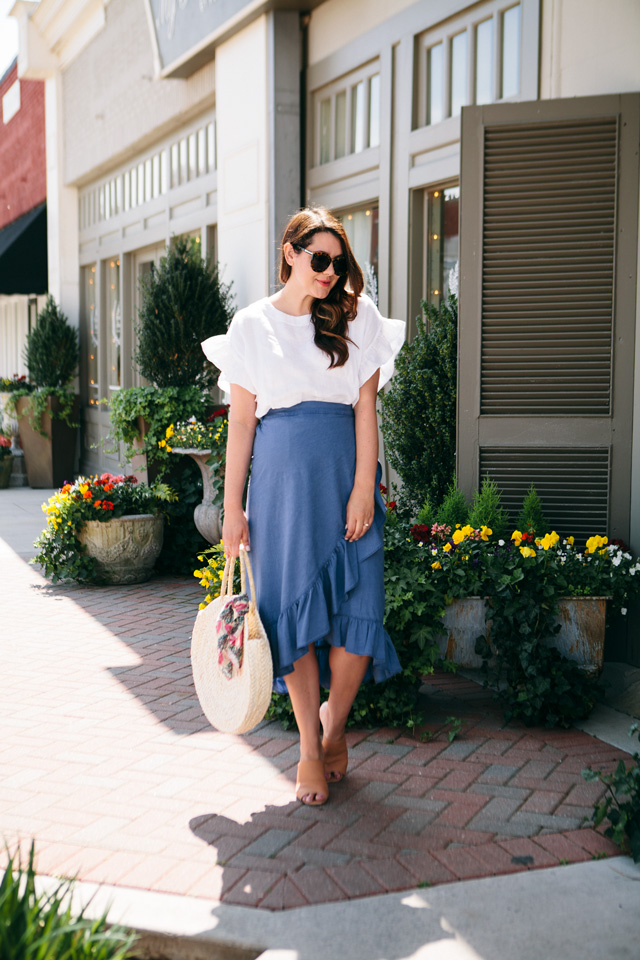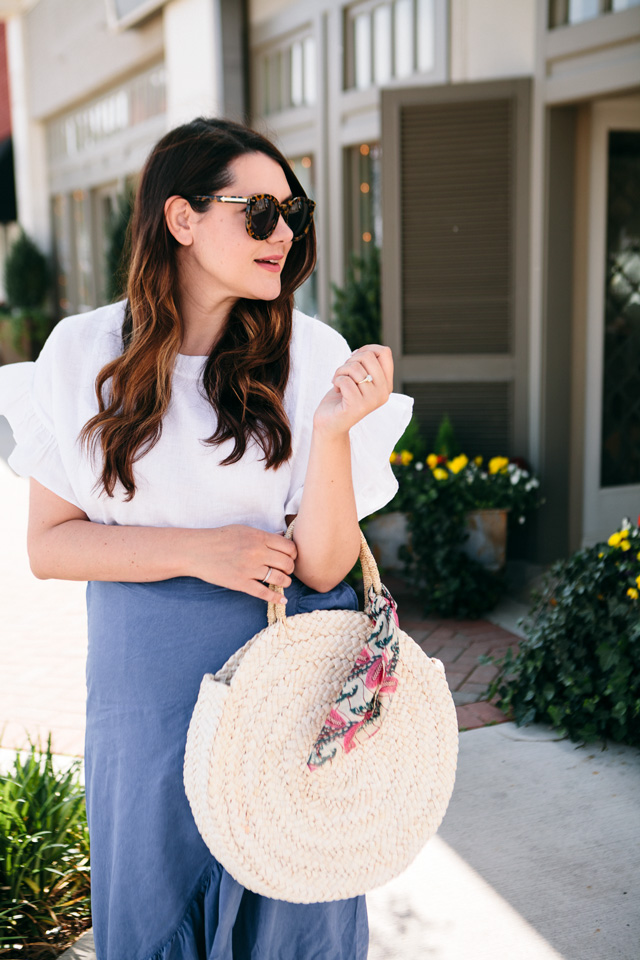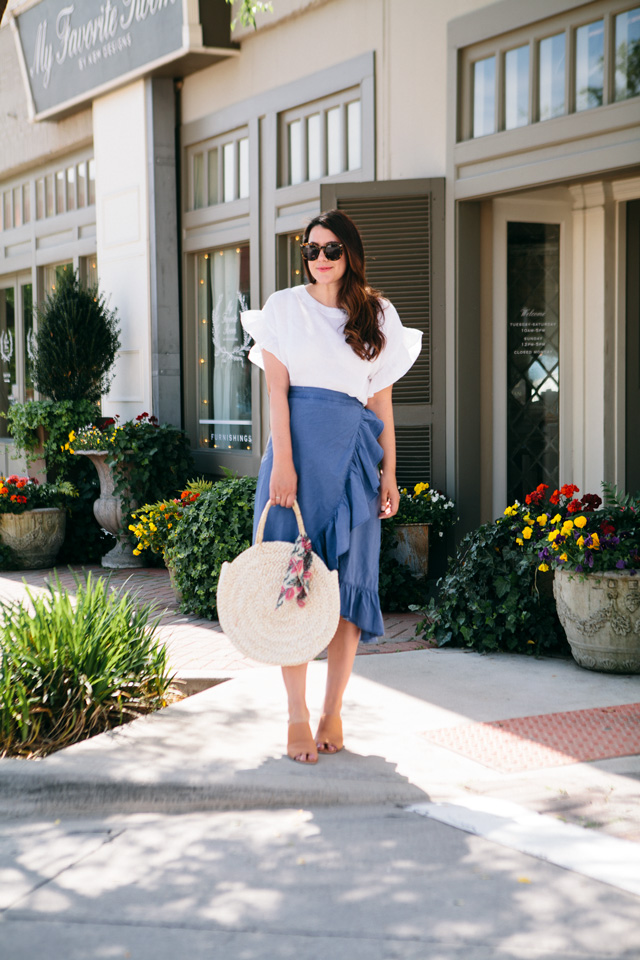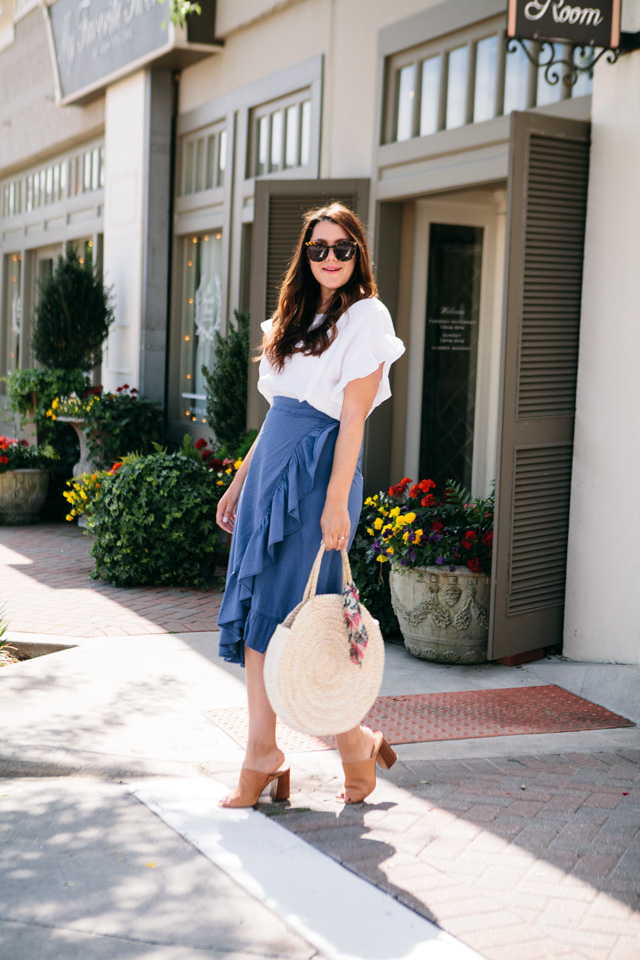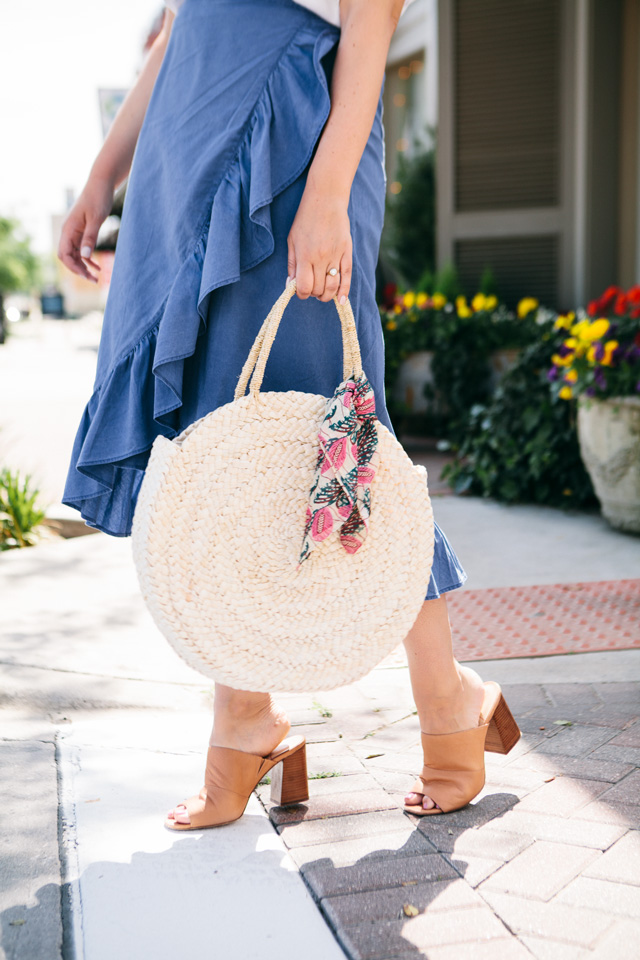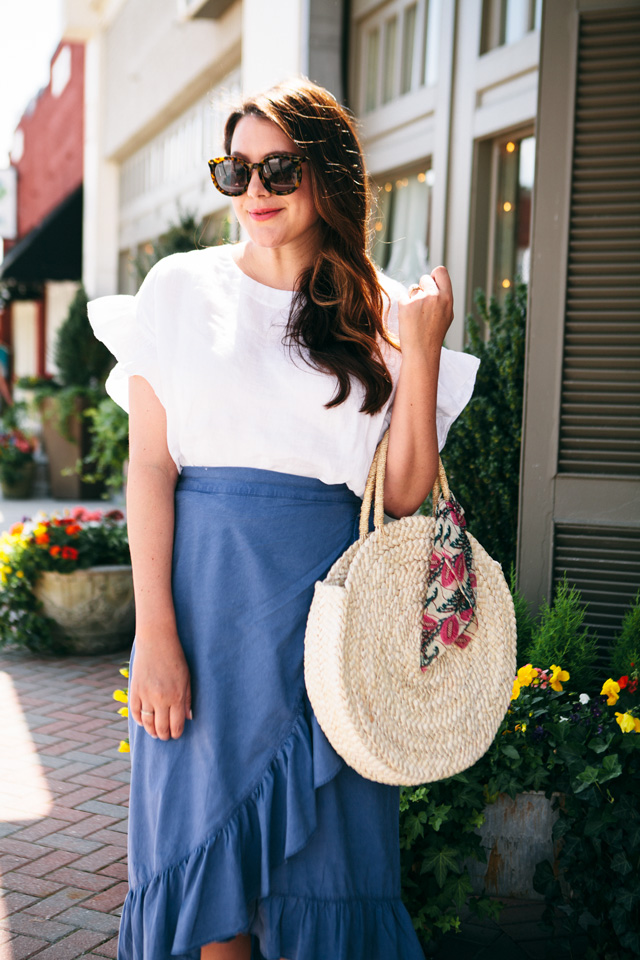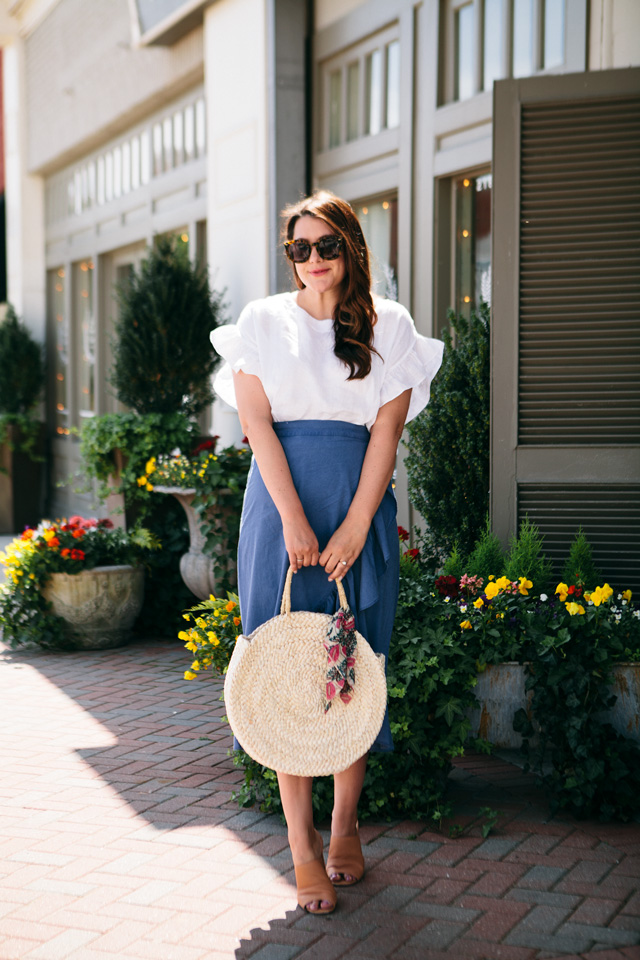 I hope you had a lovely Mother's Day this weekend. We brunched, we smoothie'd, we patio'd all in one day. These are a few of my favorite things and I got to do them all. It was fun celebrating my own mom with my little love. Three generations of brunchers. The legacy.
I've been dying to share this outfit with you guys! We shot it last week and it's just been waiting patiently for you. There are so many things I love about this outfit — a) it came together so nicely and I didn't even have it planned. I love when a top and a skirt just go together so effortlessly. b) I love this top and c) I love this skirt and d) I love this bag. (Does there need to be an 'e' for the shoes? I feel like you guys already know I am obsessed.)
This top is Joie and it's linen and it's perfect for skirts like this. (I wore it yesterday too in my IG!) It's slightly cropped, they don't say that it is, but trust me — it is. So it hits right below my belly button, which makes it perfect for high waisted skirts or jeans. It's under $150 which for Joie, is damn good. You can find this top here, or I've found a similar one under $50 here!
This skirt was one of those I took a chance on when I ordered it online. It was either going to be really good or really bad. Turns out, it's REALLY GOOD. It's not a stiff linen, it has some bend to it so it's really comfortable. And the ruffles, guys, the ruffles. It's under $60 and you can find it here!
Last to the party but certainly not late is this circle straw tote. I wrote about it in my Friday Night Likes a few weeks ago and just decided it was a must for summer. (For those who aren't fans of my Cult Gaia bag, here is a great alternative!) Also, straw bags are in for summer if you haven't noticed. They. are. everywhere. That's right, they're not just for the beach anymore. You can find this one here!