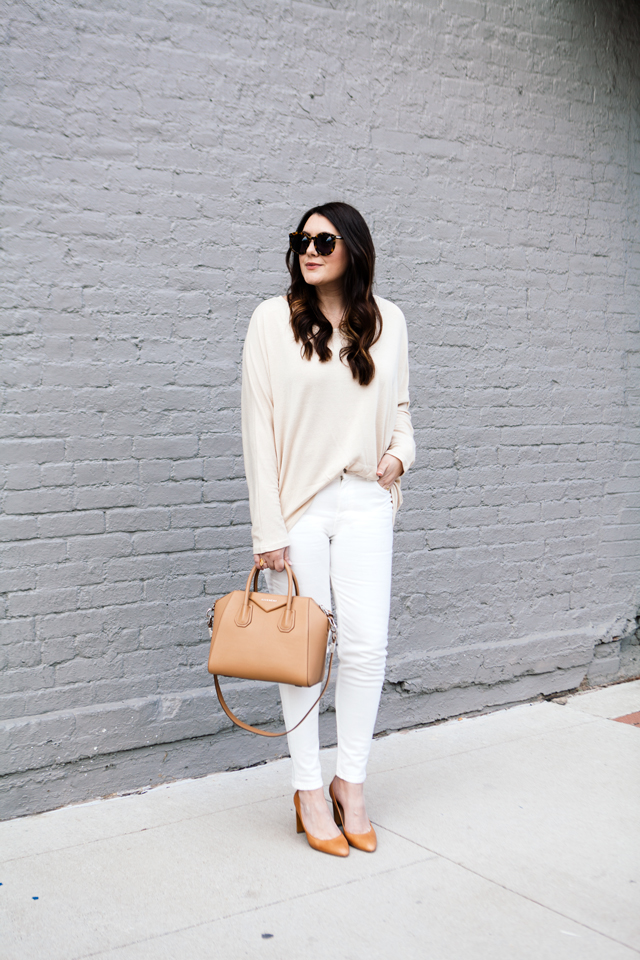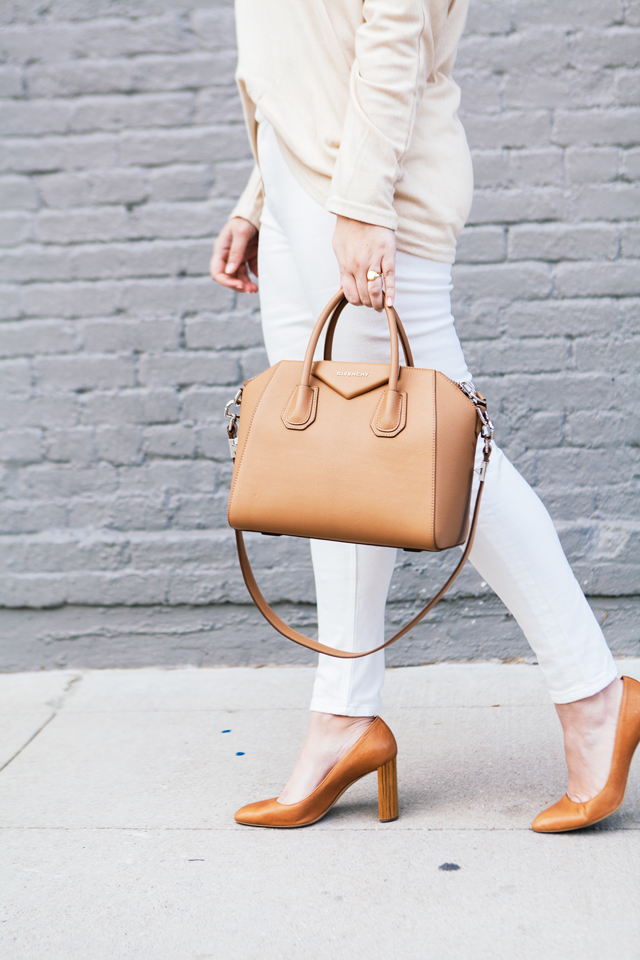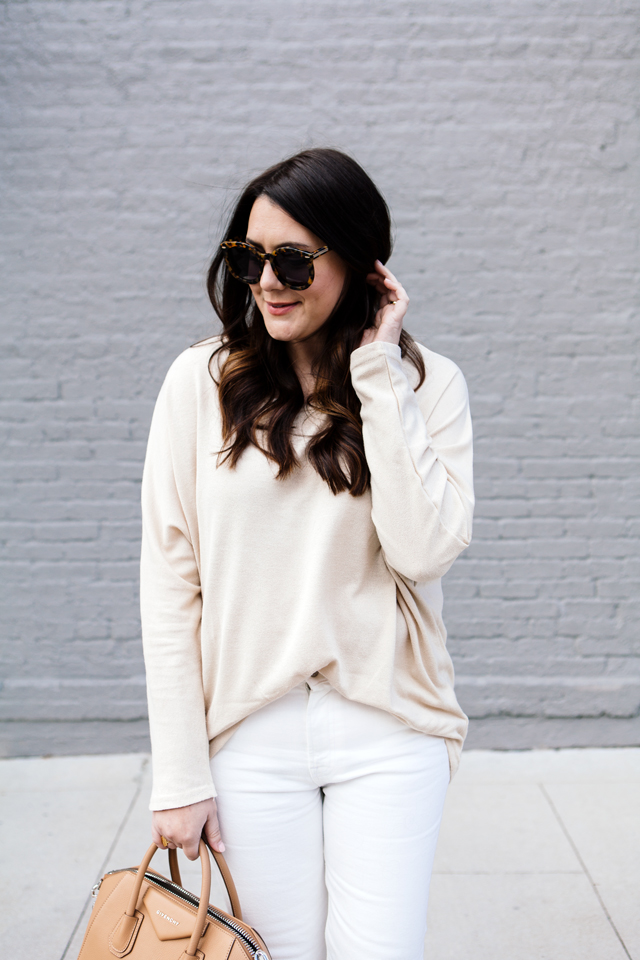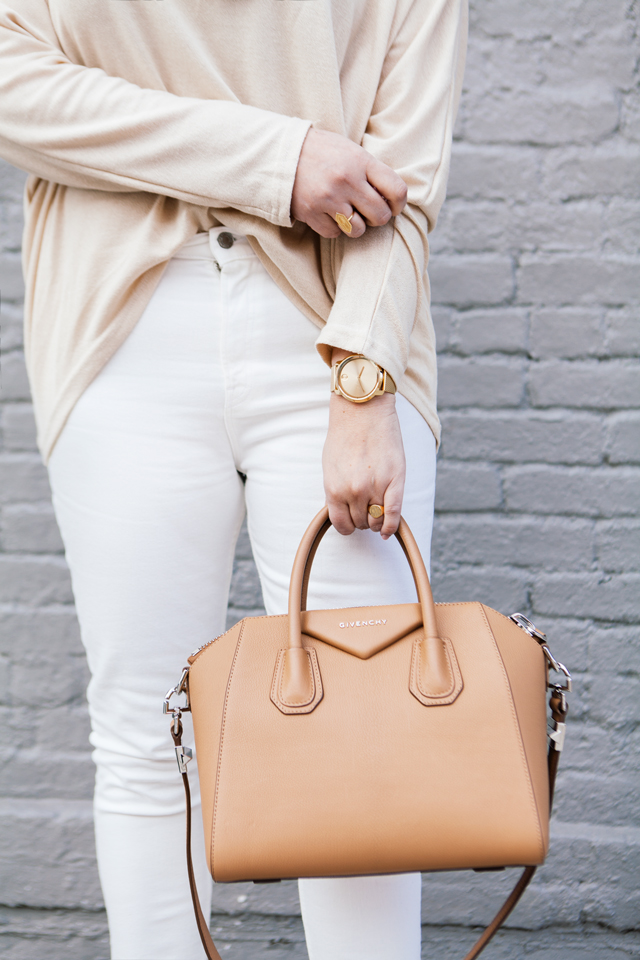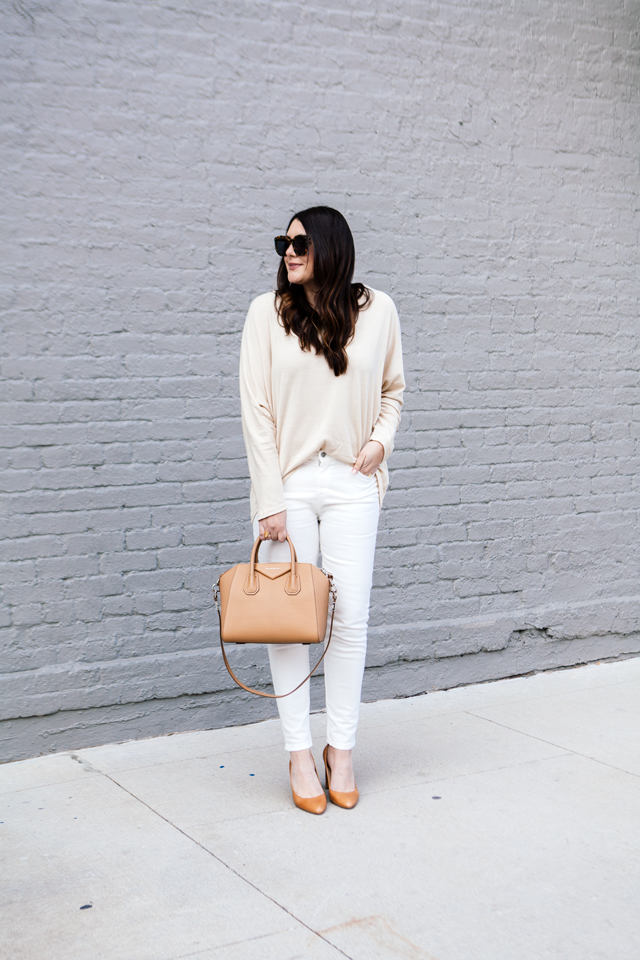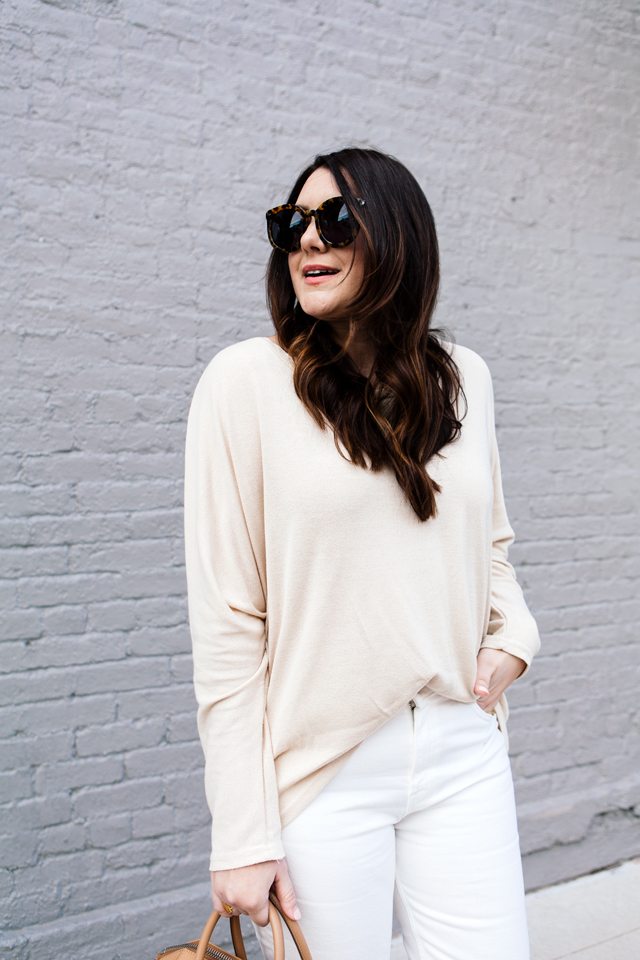 Right after I had Gemma and I was attempting to nurse, I got into a weird habit of going into the depths of Amazon's fashion pages to see what I could find in between her feedings. This experiment yielded mainly questionable results; some items I understood why they were so cheap, some items I couldn't believe I found them for such a good deal. This top is one of the latter. First off, it has over 2500 4 star reviews. If the general public likes it, I could like it, too. I loved the way it looked on the model and with my post-partum, still visible bump I thought 'yeah let's do the this, super loose top.' I was gonna take a chance for $15 because if it was bad I'd either send it back or I'd just sleep in it and if it was good, I'd buy all the colors.
There is no in between for me.
And as fate would have it, it turns out I love it. Now does it look the same as it does on the model? No. Is it high quality? Lord no. I wouldn't use the word high in any sentence pertaining to this top, including my expectations. Keep them low and you'll be pleasantly surprised. Not only is this my motto for online shopping but for most things in life. A partial optimist, I am. This top is a poly blend, so it's not super soft but it's not itchy — how best can I say this? It feels like a $15 top. And it comes out of the wash the same as it went in, the shape stays the same and the texture does as well. (I do not dry this top in the dryer because I like the length and I'm perpetually afraid of shrinking my tops. It's in my top 5 of greatest fears after clowns.) Does it feel like you're kind of buying a fake purse off the street in New York? Maybe, okay yeah. But hey — a deal is a deal. Yes — I know I'm really selling this shirt with all of those above reasons. But here are all the good things — it's lightweight, it has a good drape, I like the shape and fit of it and I can toss it on with joggers or jeans and I'm out the door. The best part is I am always telling people where to get it when I wear it out and about. Now if that's not the sign of a cute top, I don't know what is. Plus how am I to pass up a top that in the description says "Suitable For Beach, Cocktail, Party, Club, Or Just Daily Wear" I mean talk about multi-functional.
And yes, I also bought it in grey. I am nothing if not predictable.
You can find this top here! Fit info is below.