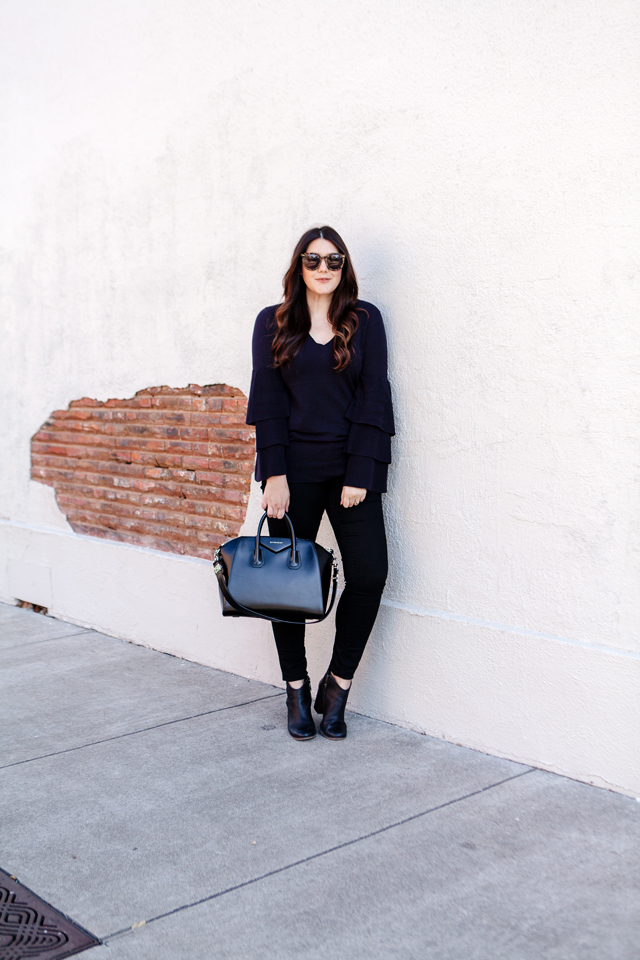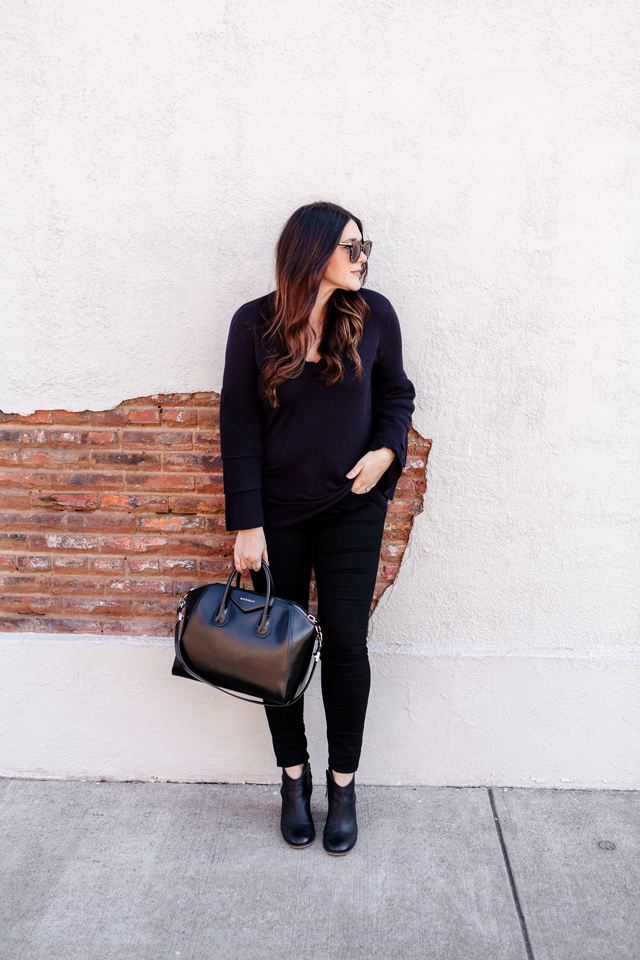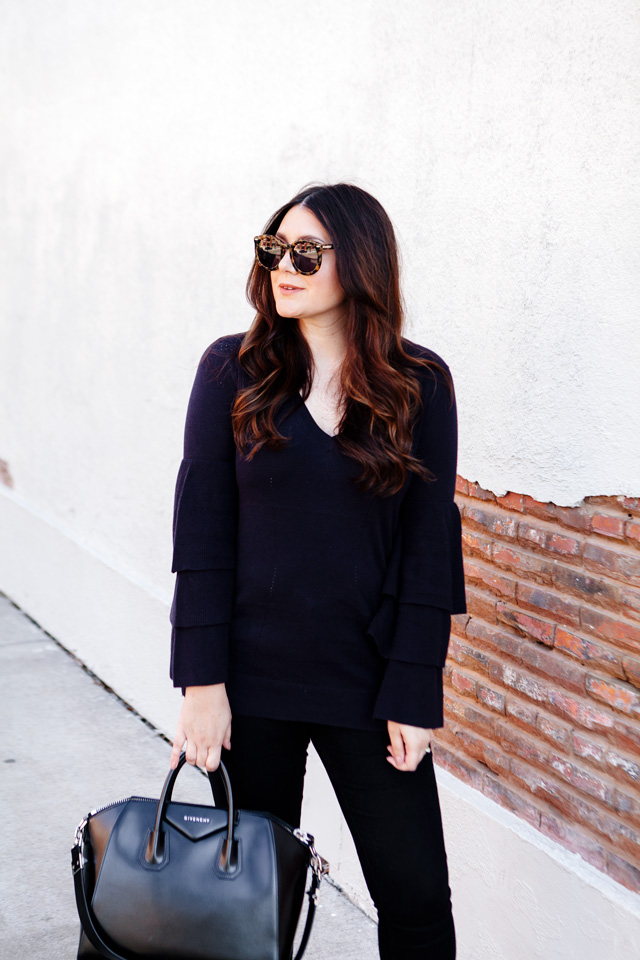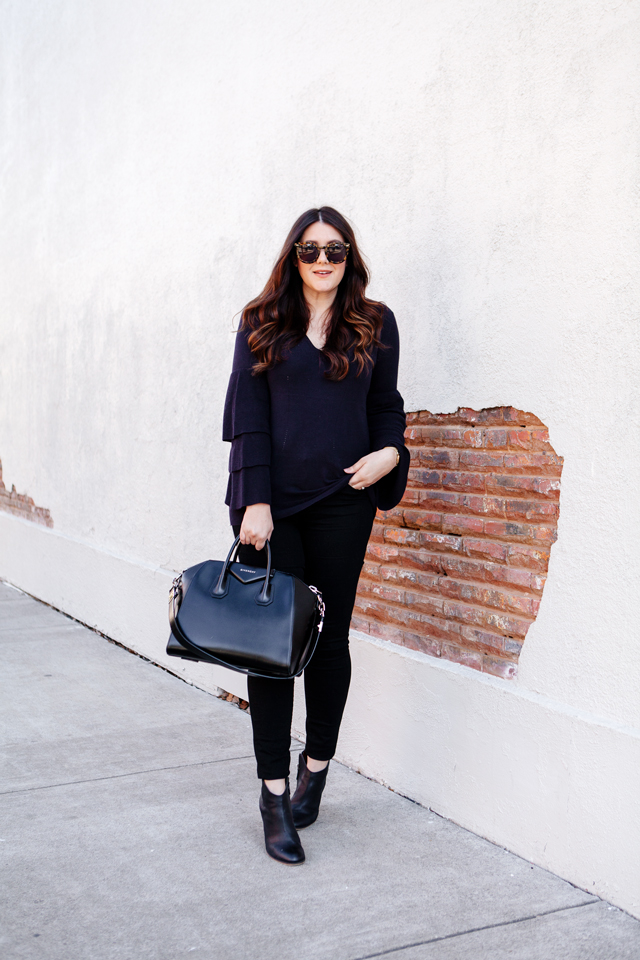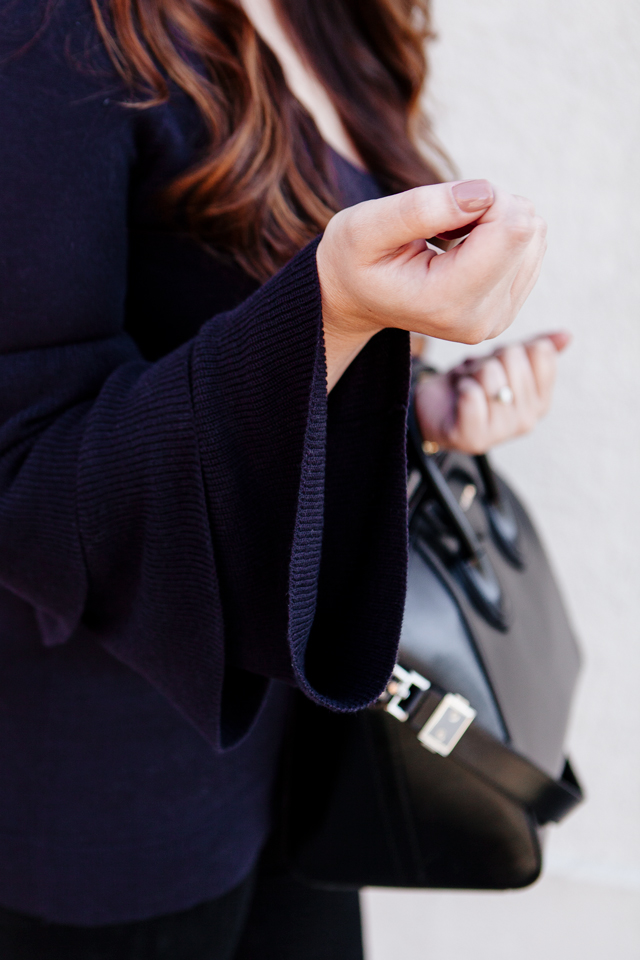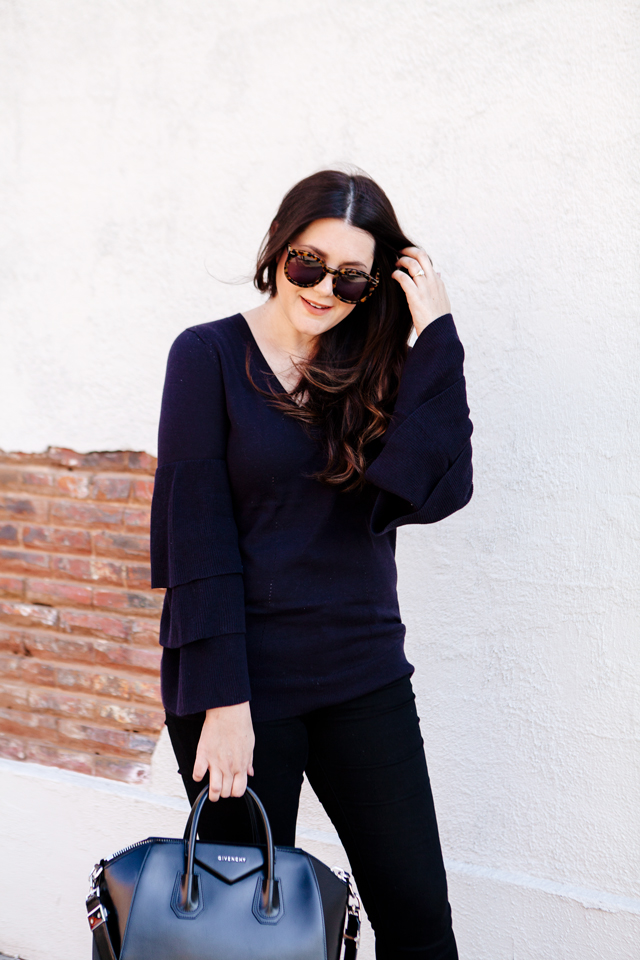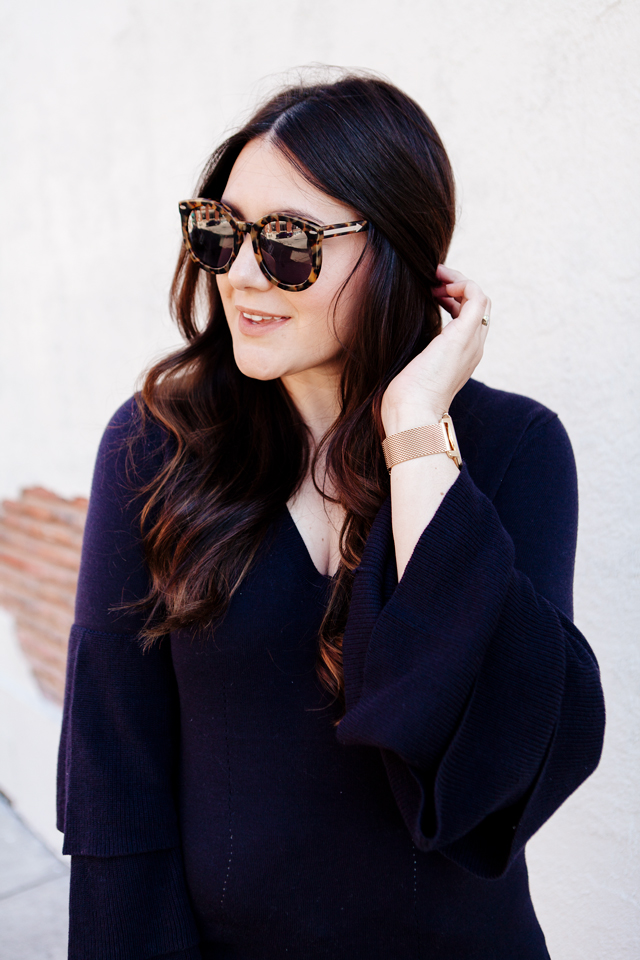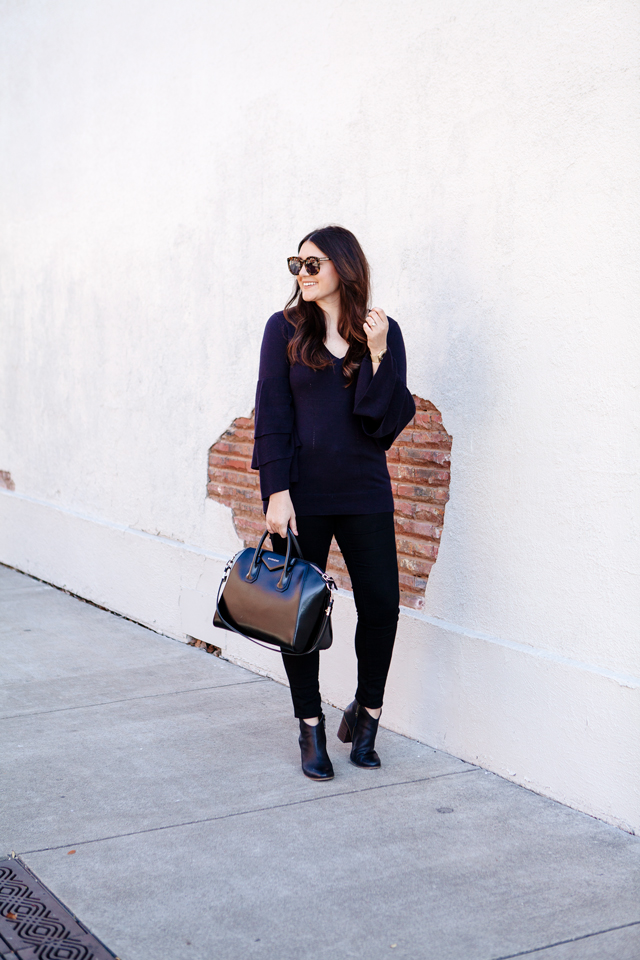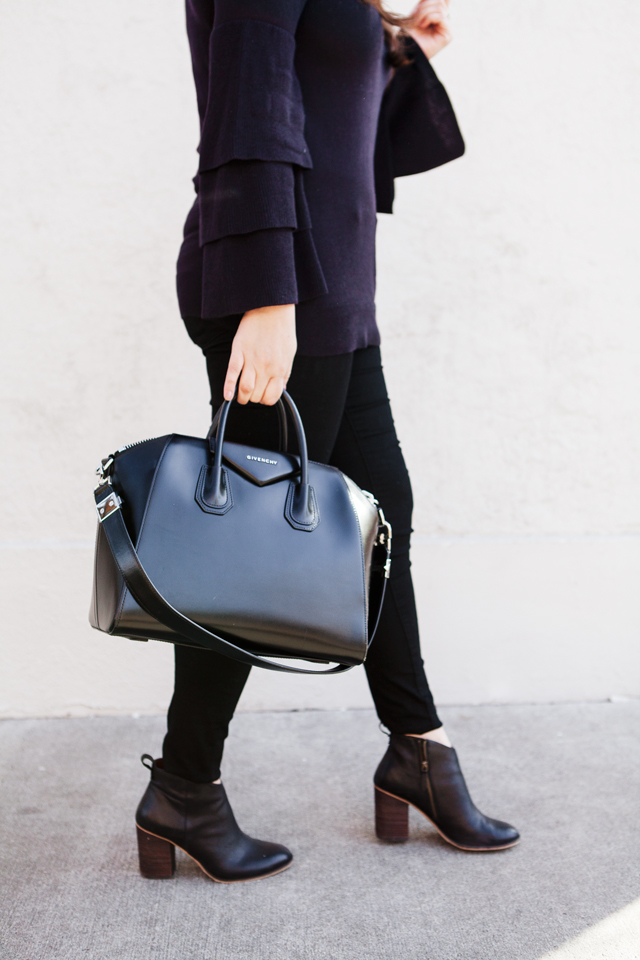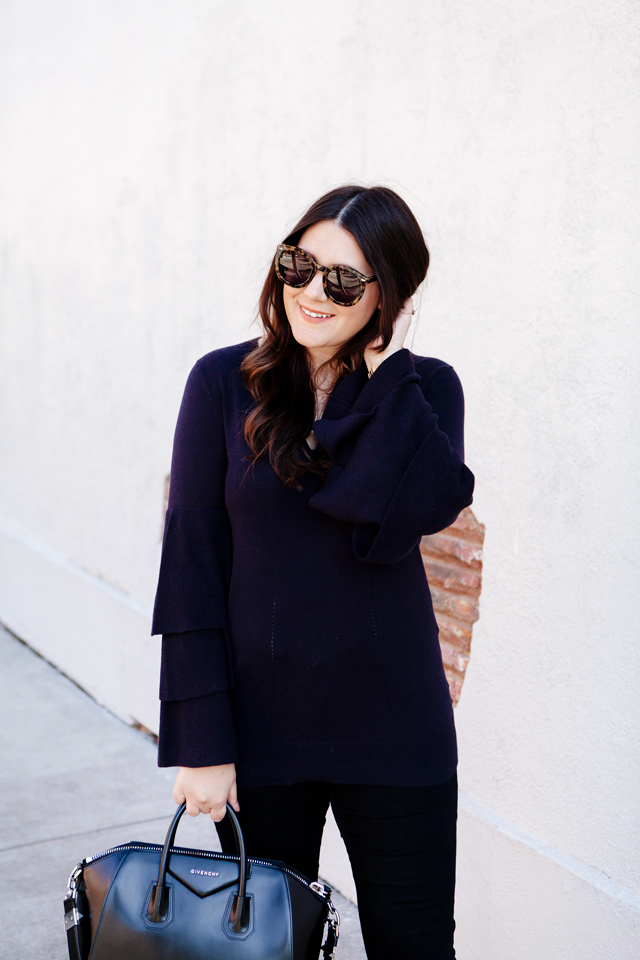 Do you ever like a top so much but then you think "what do I do with you?" That was me with this sweater. I like the length of it, I love the tiered sleeves, the v-neck is just right as it isn't too low or too high. But when I put it on, I just felt like it was kind of simple and needed some zhush. So I went through my accessories line up — necklace, scarf, hat. So. many. hats. It was a fashion show in my room that no one asked for. And after all of that, I realized that maybe simple is best. Let the sleeves do the talking. Sometimes simple is the best way to go. I mean how can you argue with a sweater that pairs perfectly with jeans and needs nothing else? Also, a hat wasn't going to stand a chance in this wind.
Side note: if you ever why I'm *always* touching my hair in photos, it's because it is NEVER NOT WINDY here. I mean, I am dealing with some gusts on the daily so my hair gets touched so it will lay still. It's not that I just love my hair so much, although I'm not mad at it. I try my best to find the photos where I'm not lovingly touching my hair but that's about 90% of them and the other 10% is with my mouth open asking Bryan if he got the shot. We are nothing if not professional.
You can find this lovely sweater under $100 here.  Fit info is below!