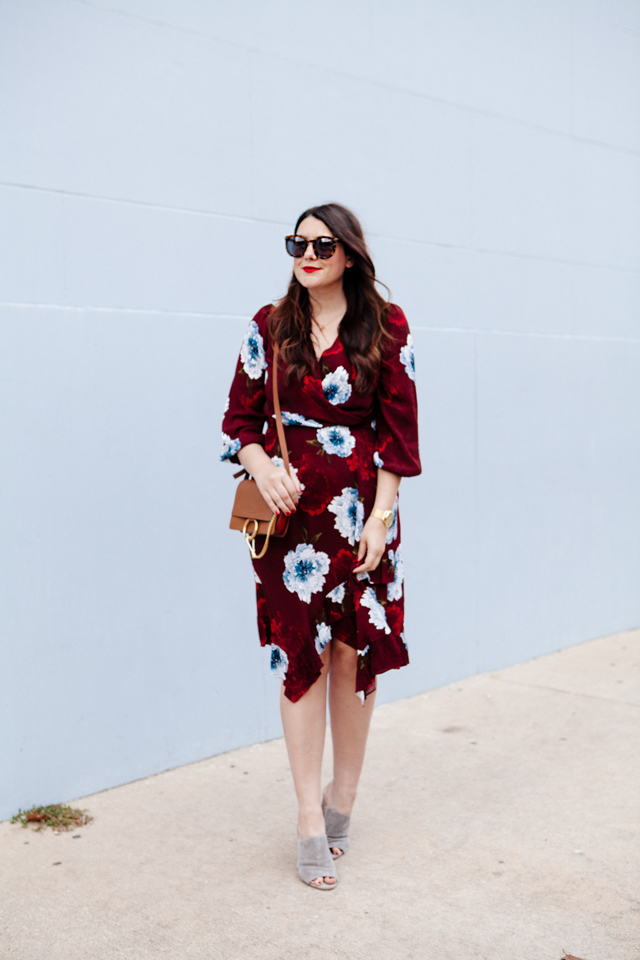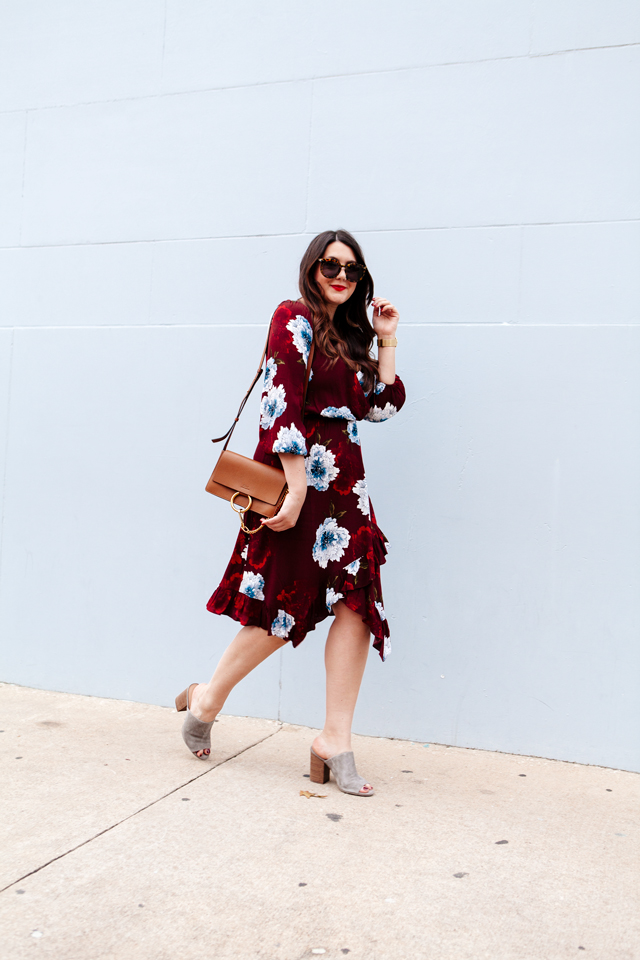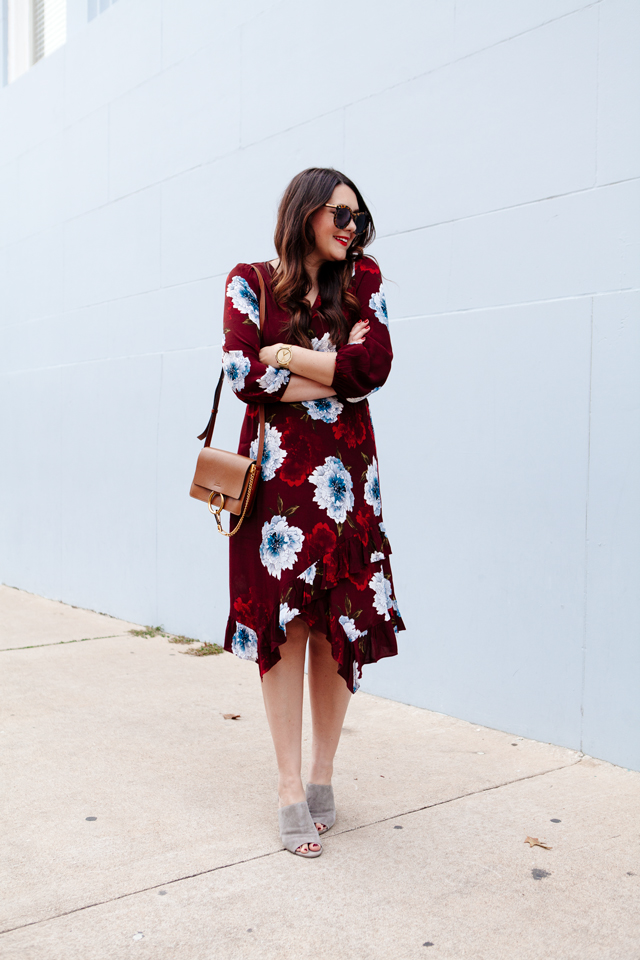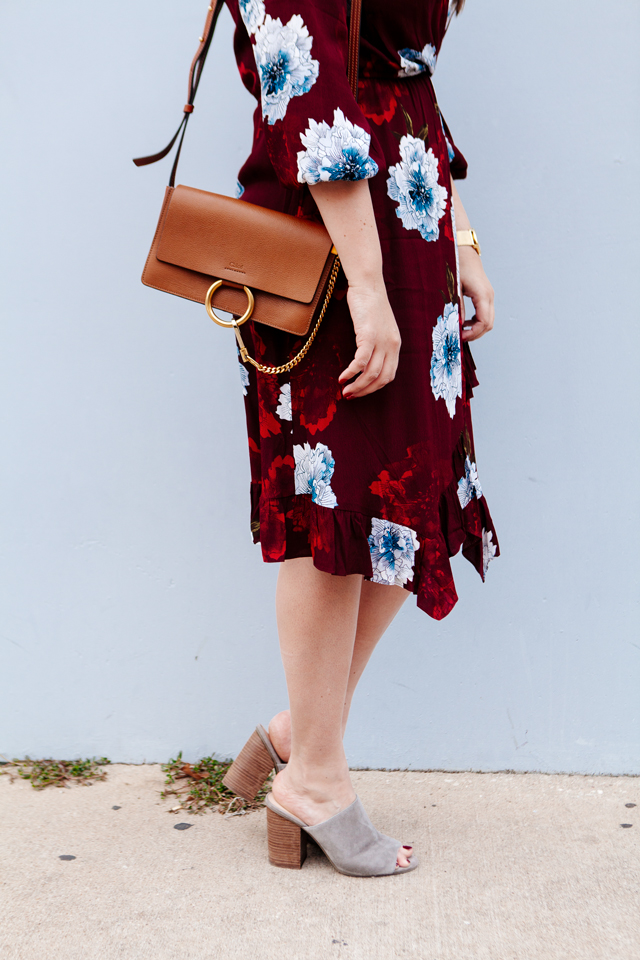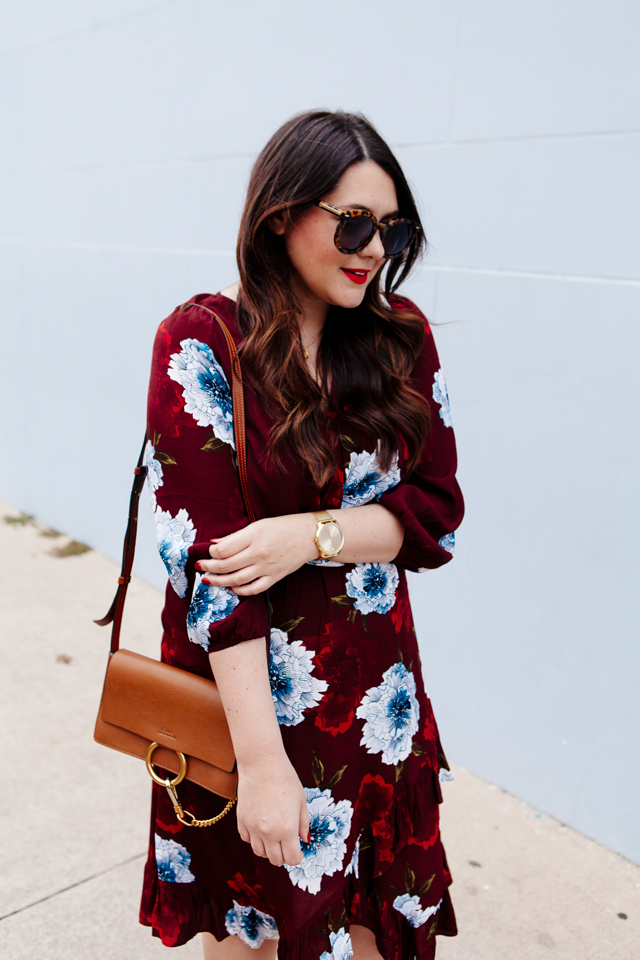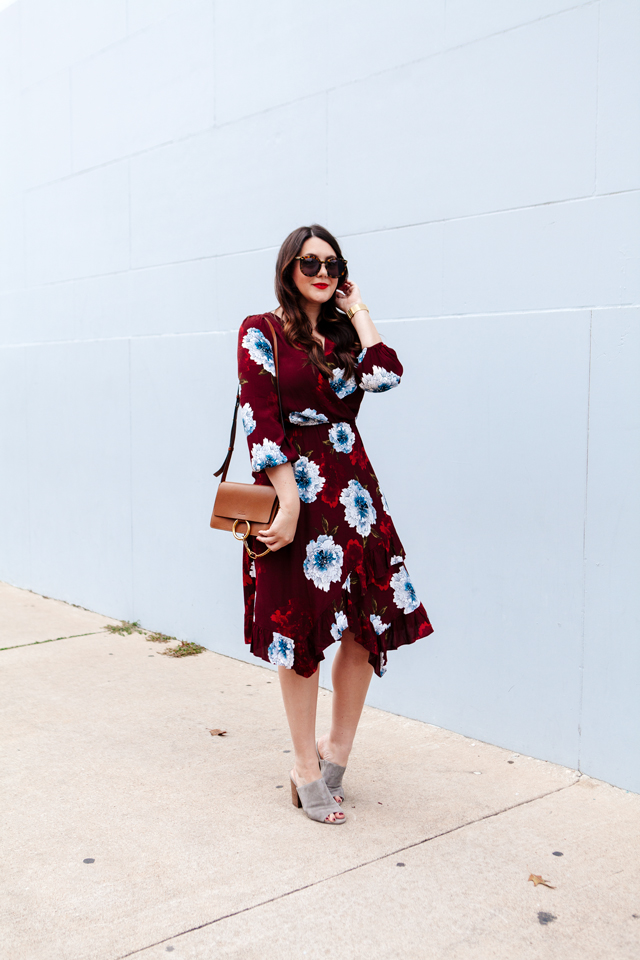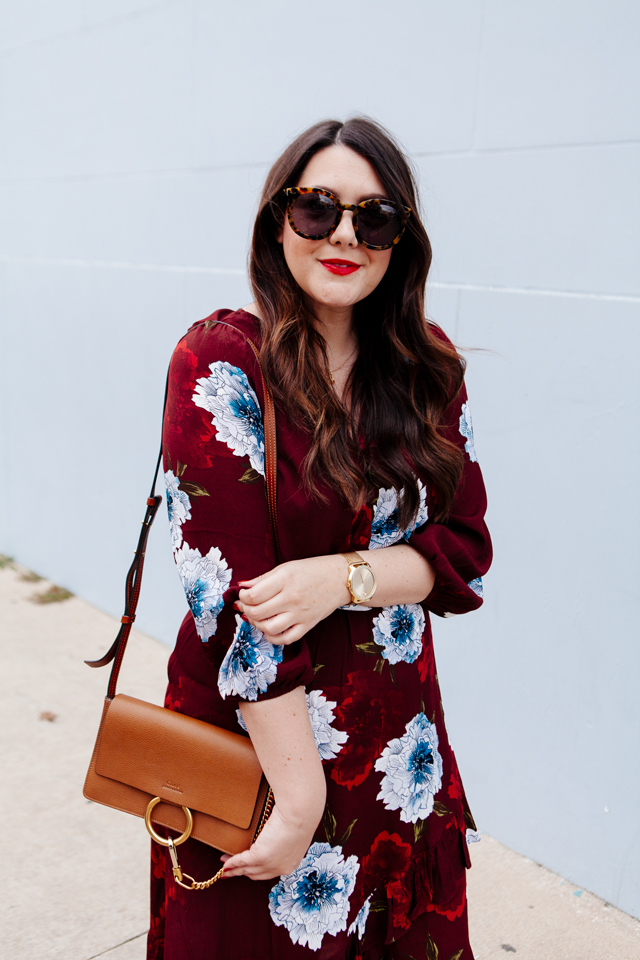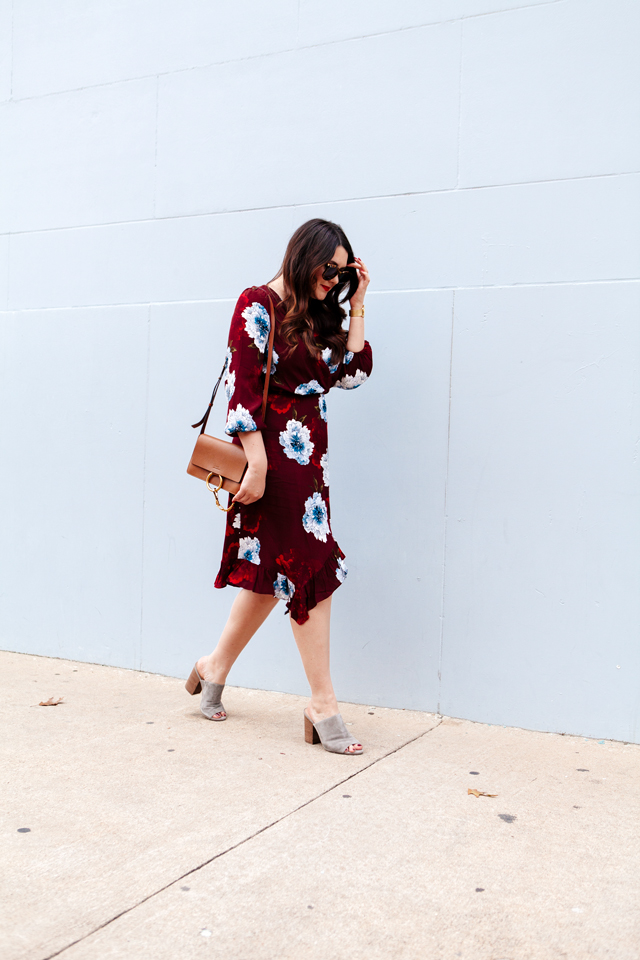 Like I said yesterday, Thanksgiving isn't a sprint for us, it's a week-long marathon. A marathon I've been training for all year long. I was made for this holiday. But since we have a few Thanksgivings that we attend due to different family schedules, my outfits tend to go with the feeling of each Thanksgiving. Casual to more formal, I have an outfit for each one.
With my parents, we usually take a more formal route and so I like to have a pretty dress on hand for the day. This one is literally a perfect Thanksgiving dress, maybe the most Thanksgiving dress I've ever found — it's soft, hard to wrinkle, has an elastic waist. I mean, come on! Perfection in a dress. I thought that it was going to be well over $250 because it's Tracey Reese but it's $158! Which is pretty darn good for this Anthro dress. You can find the dress here. (Here is a similar wrap dress — no flower print — for under $50!)
I'm also thinking this might be the dress for our Christmas cards this year. It's literally the perfect dress for the holiday season.