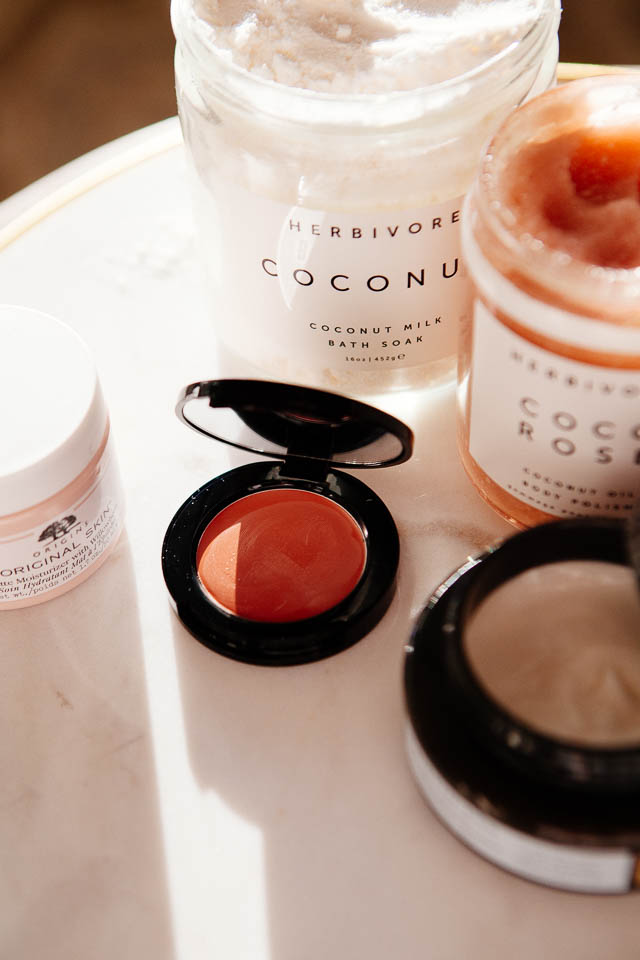 I've noticed a trend in my beauty buys this month: moisturizing. I don't know if it's the impending cooler weather that threatens by smooth skin or my postpartum hormones that are having a heyday with my skin — either way I need fixes. I picked up this Retinol Skin Oil for night time which helps TREMENDOUSLY with my dry skin. It always feels so counterproductive to put oil on my face, but I swear it has helped the overall appearance of my skin. (This is a new formula for Colleen Rothschild. It has retinol in it, so you know, it's basically gold.) Then for the day, I've found this matte moisturizer to wear under my makeup and it acts like a primer and a moisturizer. I add it to my normal face lotion routine in the morning right before my makeup and my foundation glides on so smoothly.
Speaking of foundation, I am loyal to no foundation or brand — I will try them all. I'm not so much on the journey to find the perfect foundation but rather I like to try them all because I think each foundation has a use for every different reason. This one from L'Oreal is matte and has full coverage but without feeling goopy or too thick on my face. It glides on so smoothly — I love it. And for a foundation to be under $15 but feel like a $40 foundation, that's huge. It's the L'Oreal Infallible Total Coverage and I've linked it here.
All of my favorites for this month are below!
Have you come across any great beauty buys this month? If so, share them with me sister!