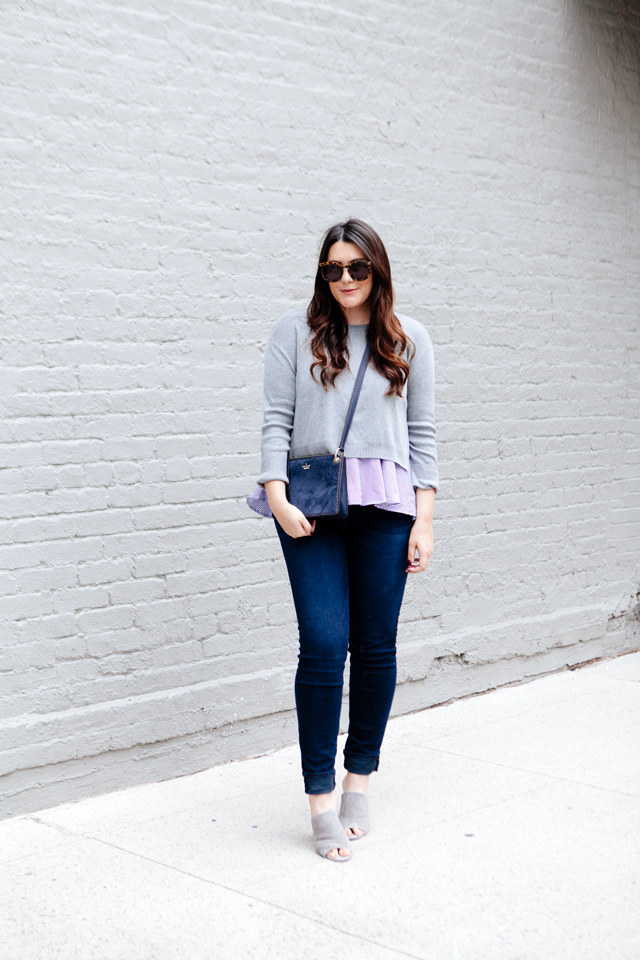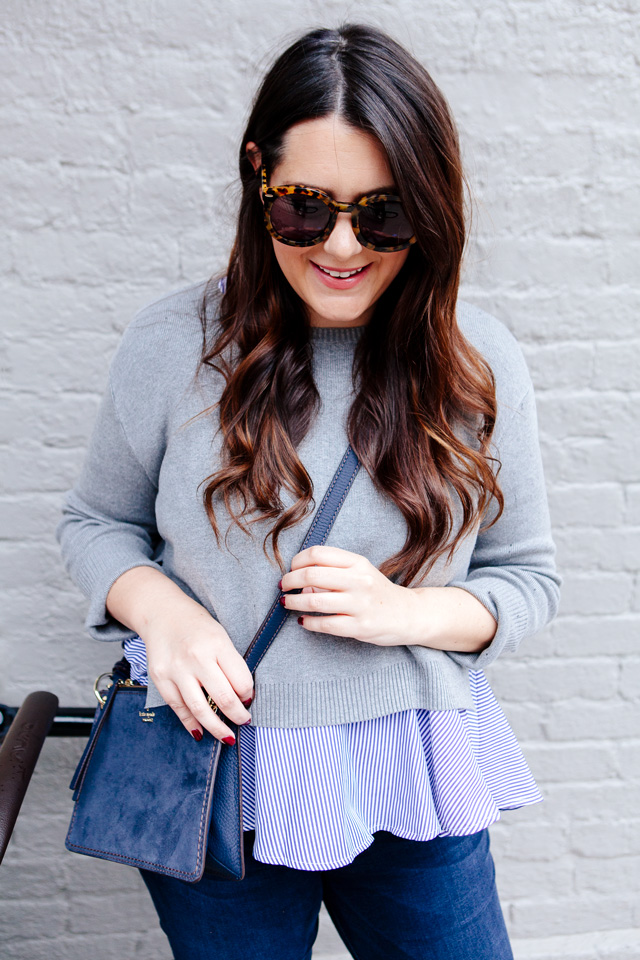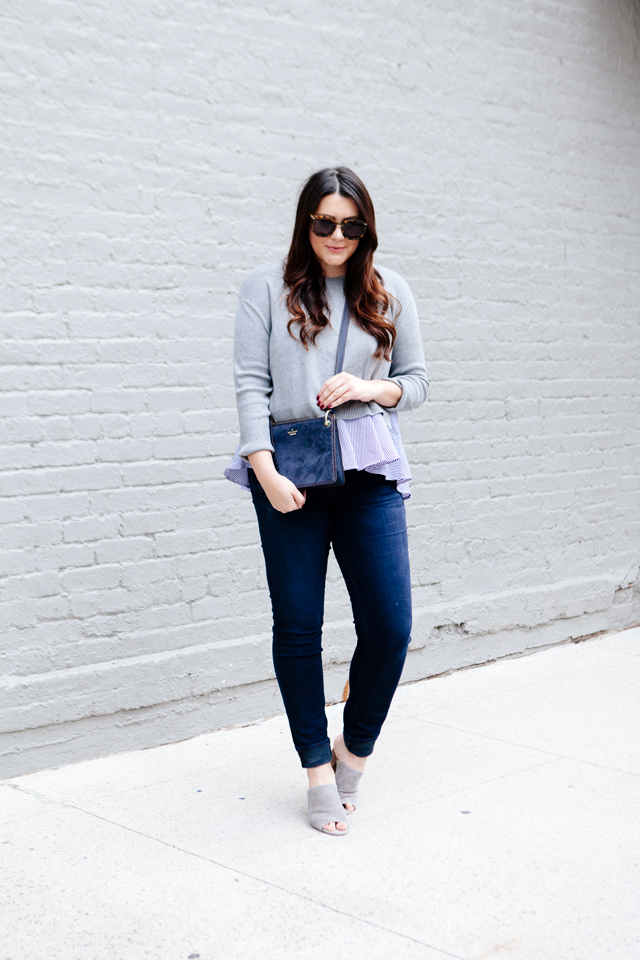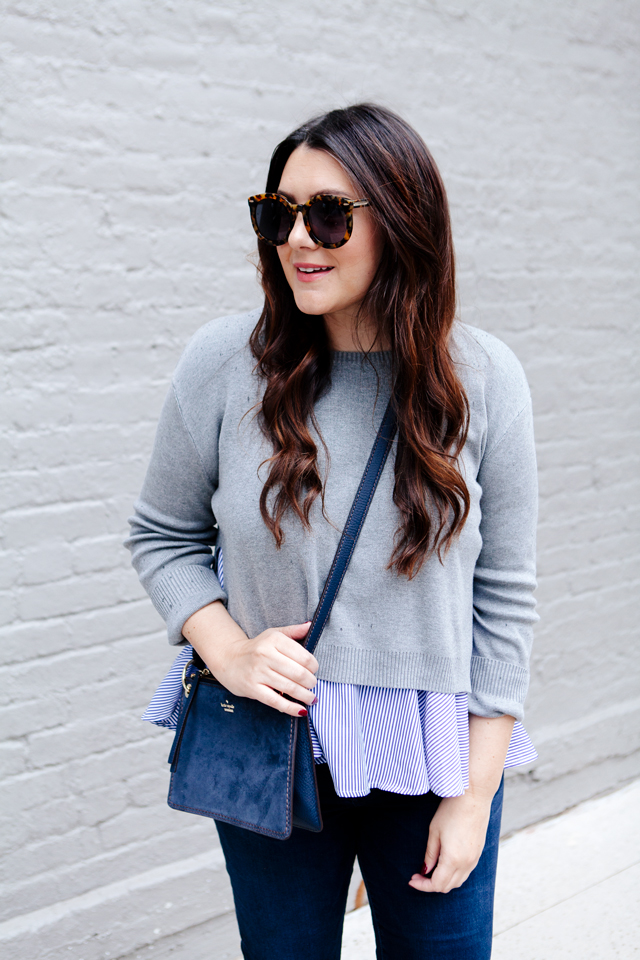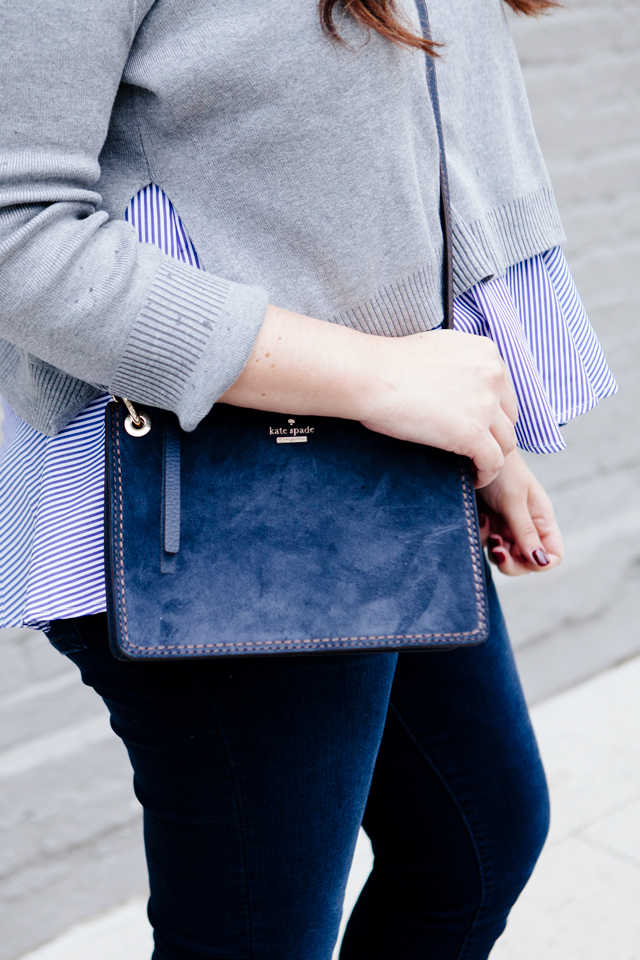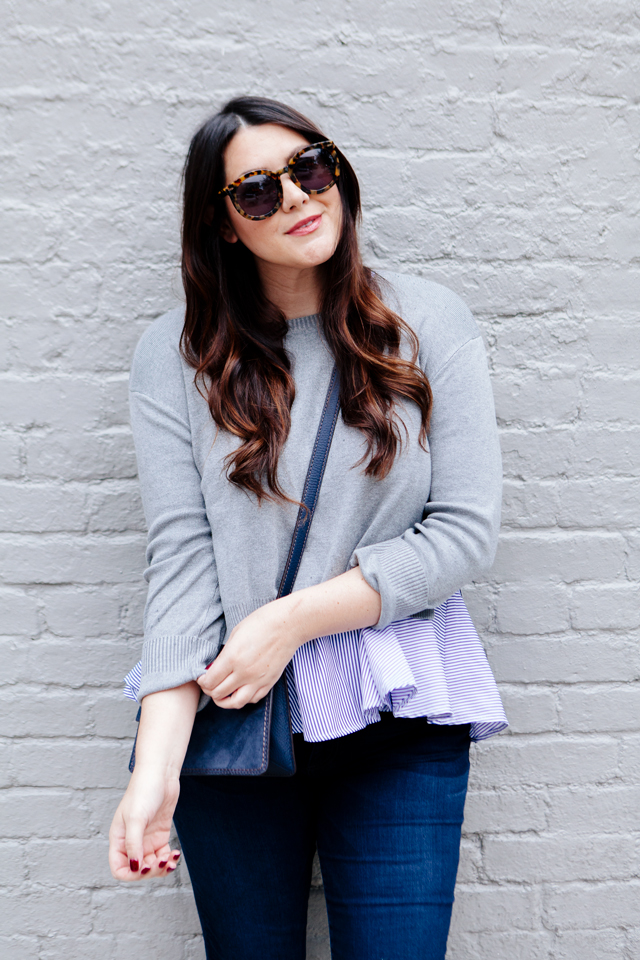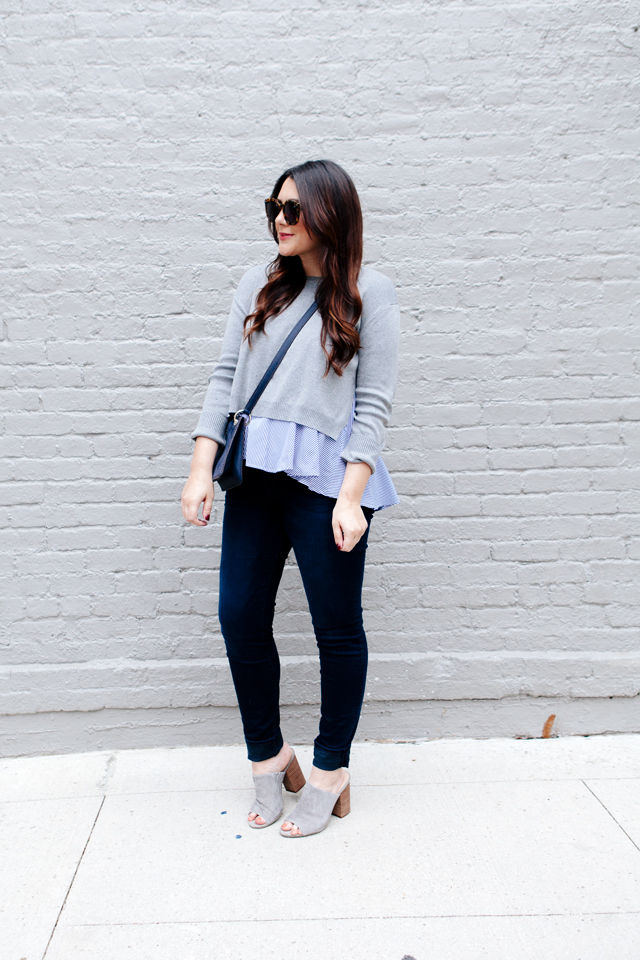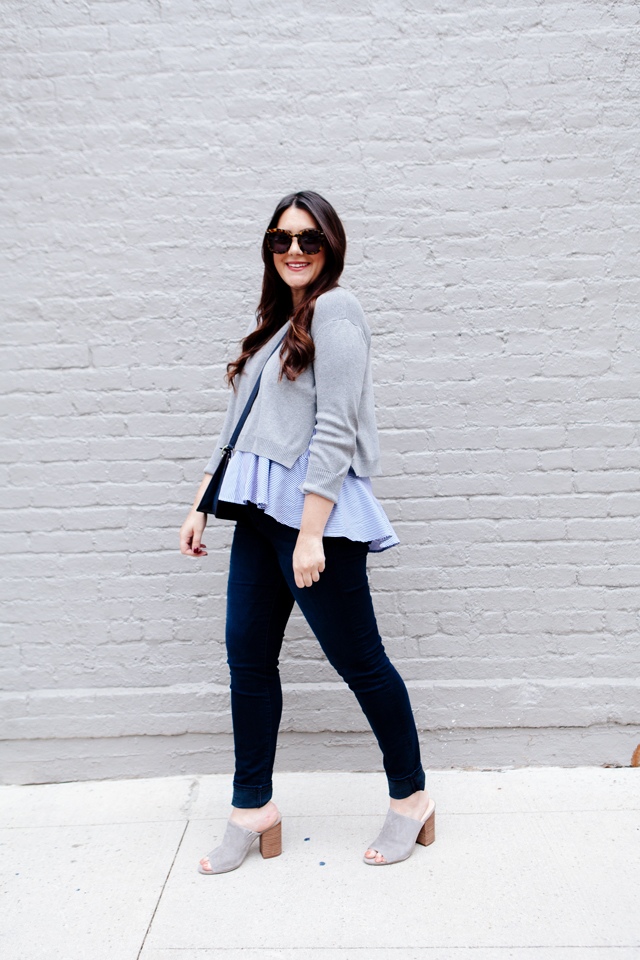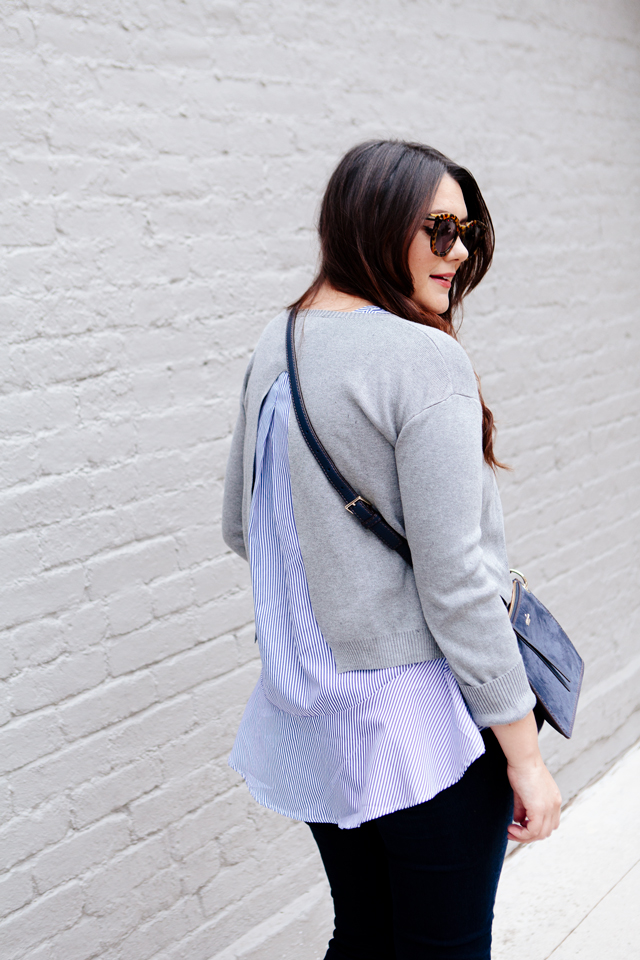 Happy Friday, friends! It's a rainy day here which makes it really hard to get anything done. (Just kidding — I simply use the grey weather as an excuse to not get anything done. There is actually no correlation between my laziness and the weather.) This sweater has been one of my favorite recent purchases and I would be remiss if I didn't tell you about the Shopbop sale! Today is the last day for 20-25% off the site! This top is under $100, but you can get an additional 20% off today! You have to use the code EOTS17 to get the discount. Here is what I got from the sale and a few of my other recent purchases from Shopbop!

This top is actually a two-in-one — it's a really cute sleeveless blouse underneath and then the sweater is separate. You know I love a good two-fer. My Kate Spade crossbody purse is also at Shopbop right now (but isn't a part of the sale) and my very favorite sunglasses are on sale, too! I feel like I have been on the hunt for a navy crossbody for years. I love having a navy option in the fall and lately the need to toss my purses on when we are running errands is real. Lord knows this girl loves a big, heavy purse but sometimes you just need to toss on a crossbody and go. And if that toss on and go comes in navy suede — then I am sold.
We have family coming in this weekend and I'm pretty certain there is a Costco trip in our future. We are out of diapers and wine, so it's imperative we go ASAP. Both are of equal but different importance.