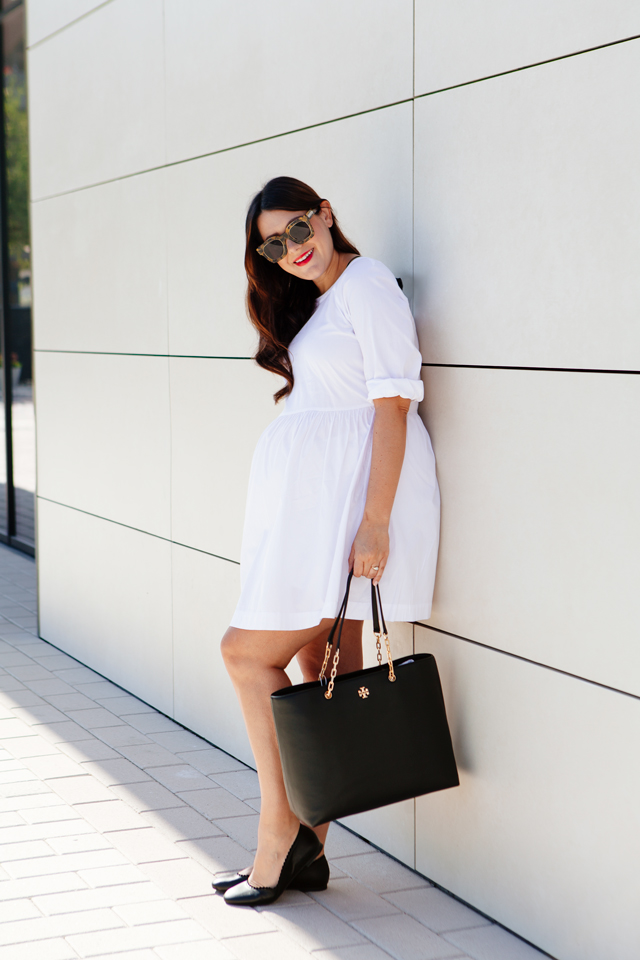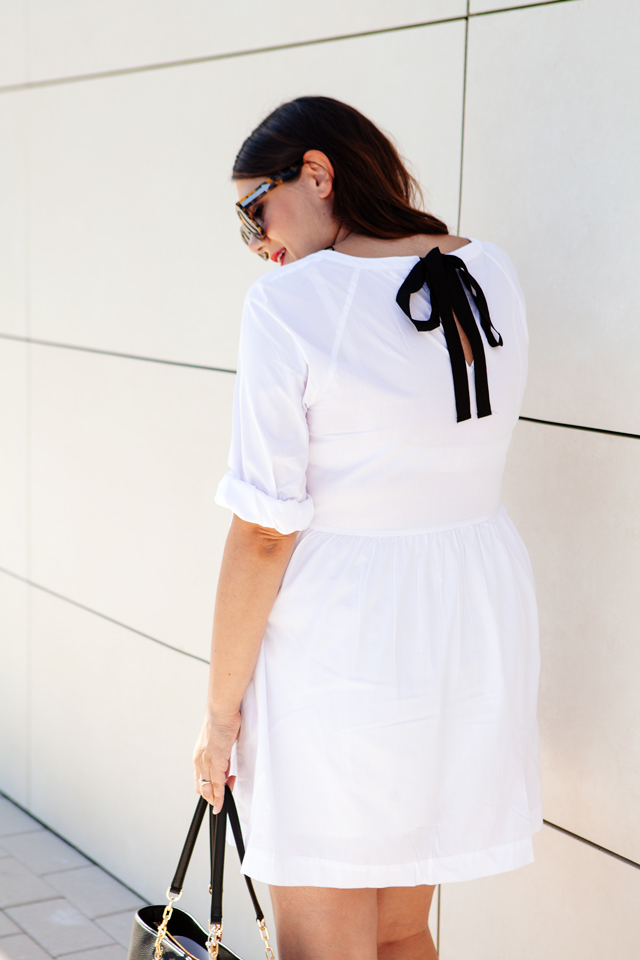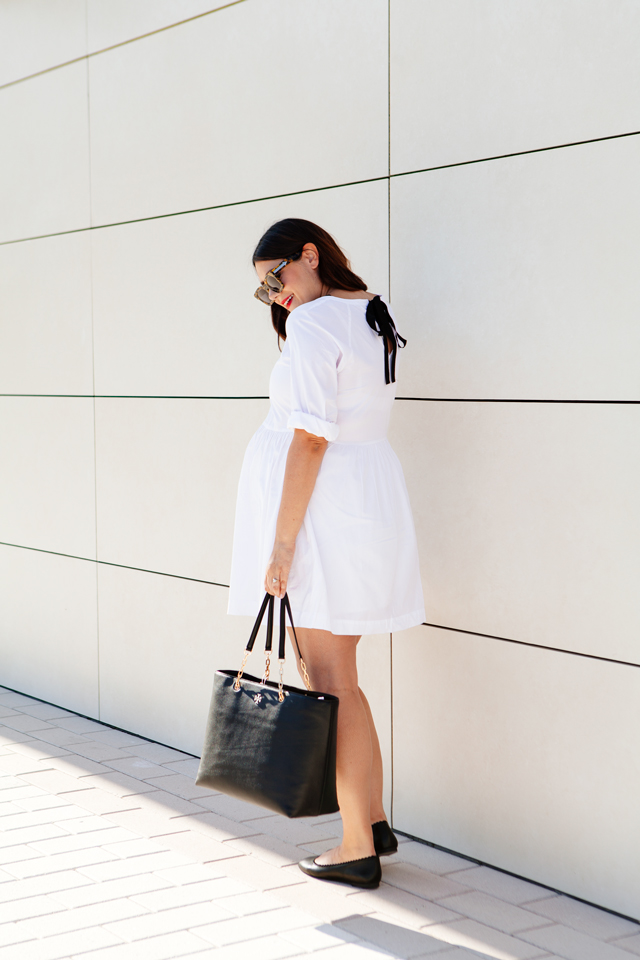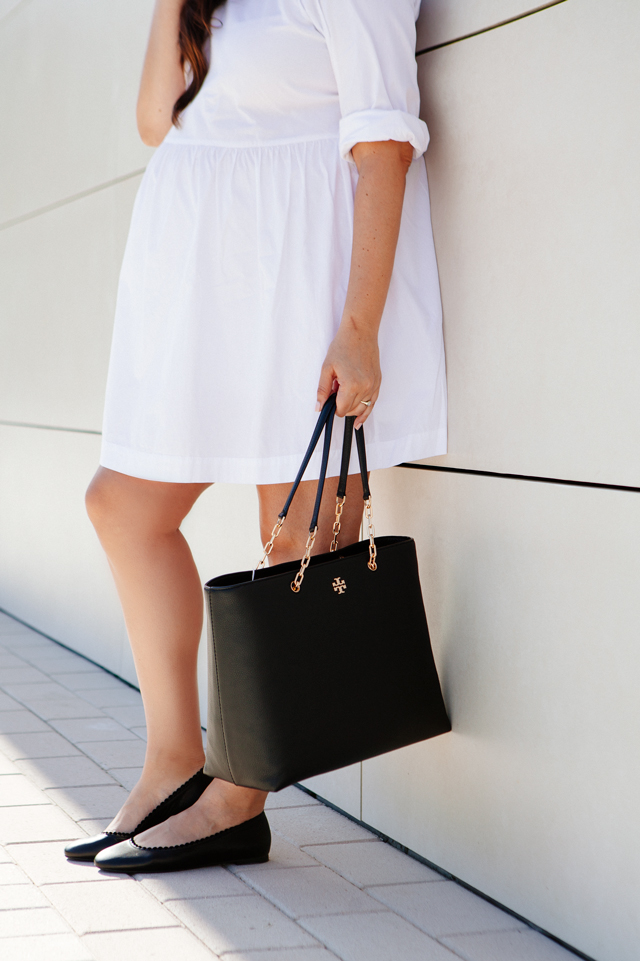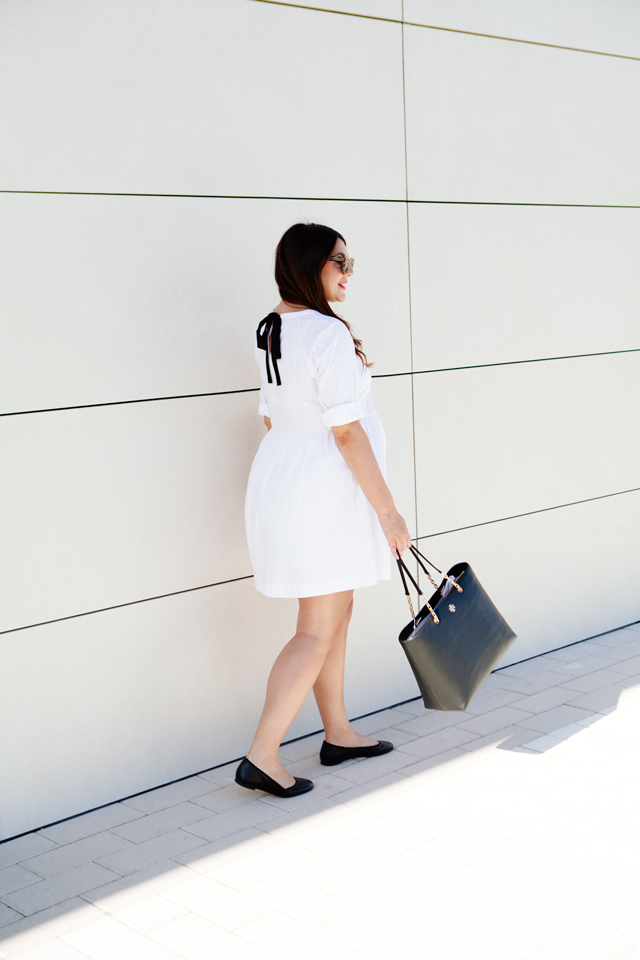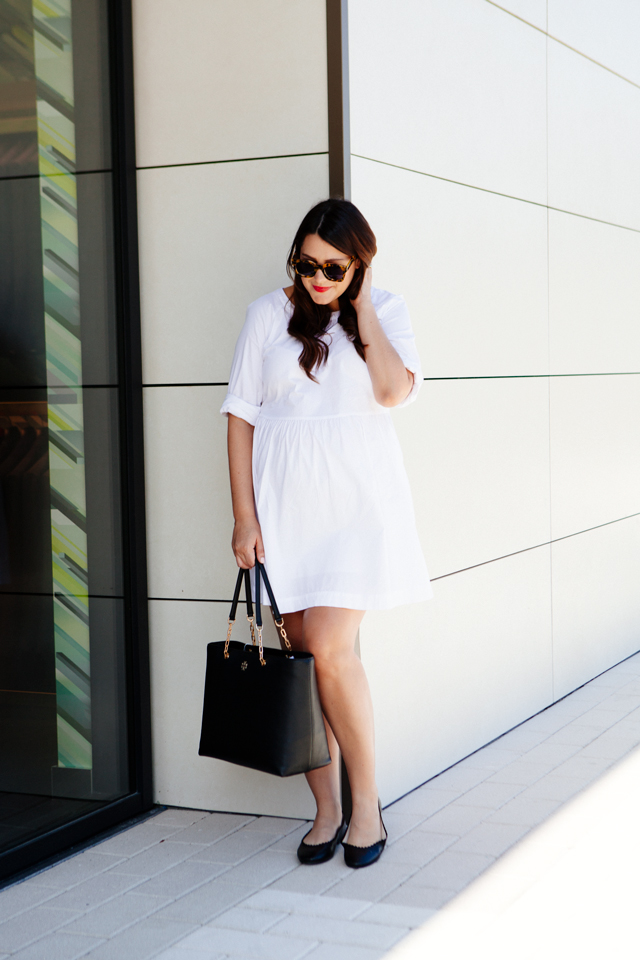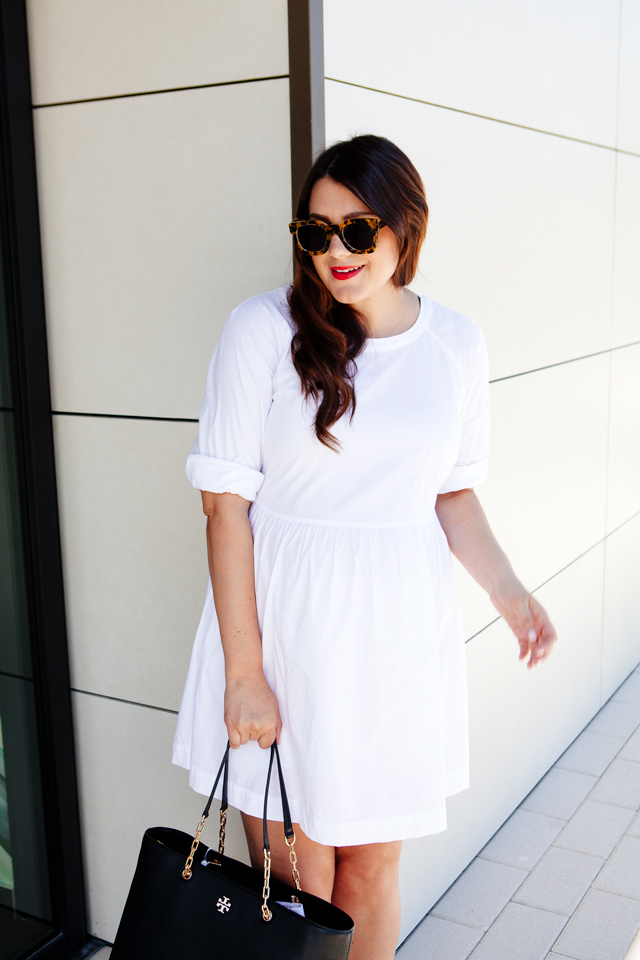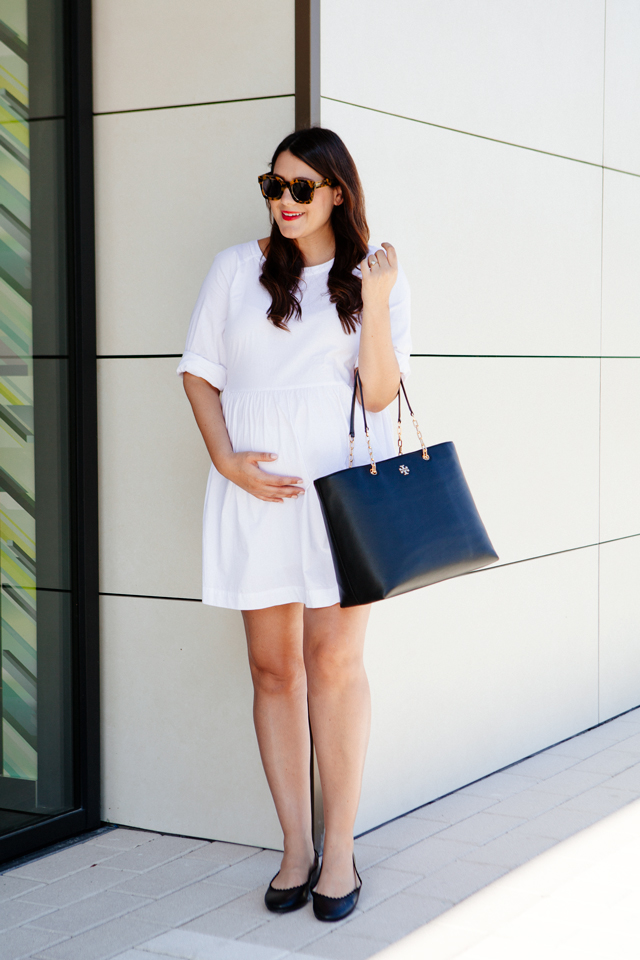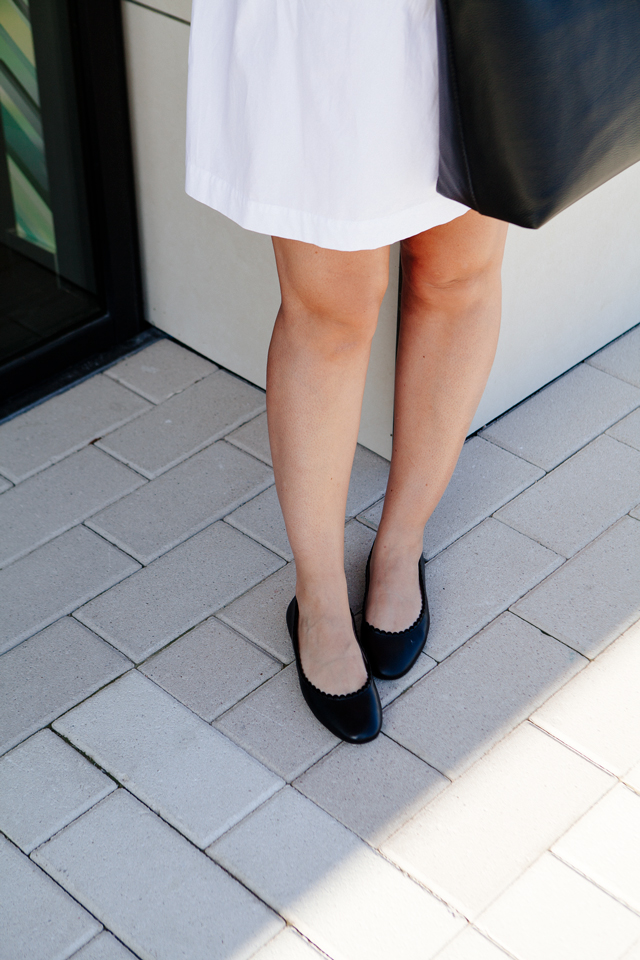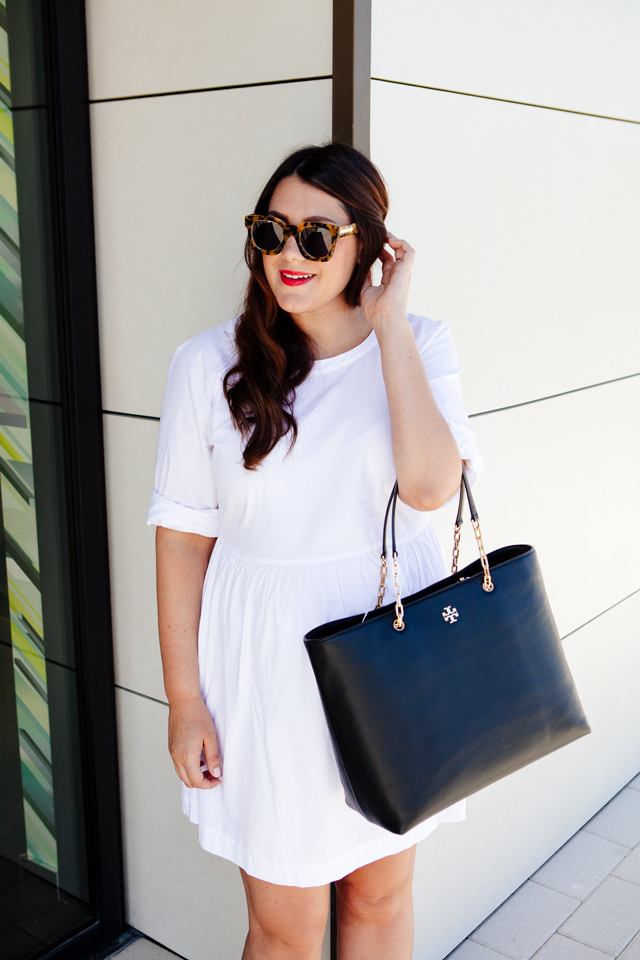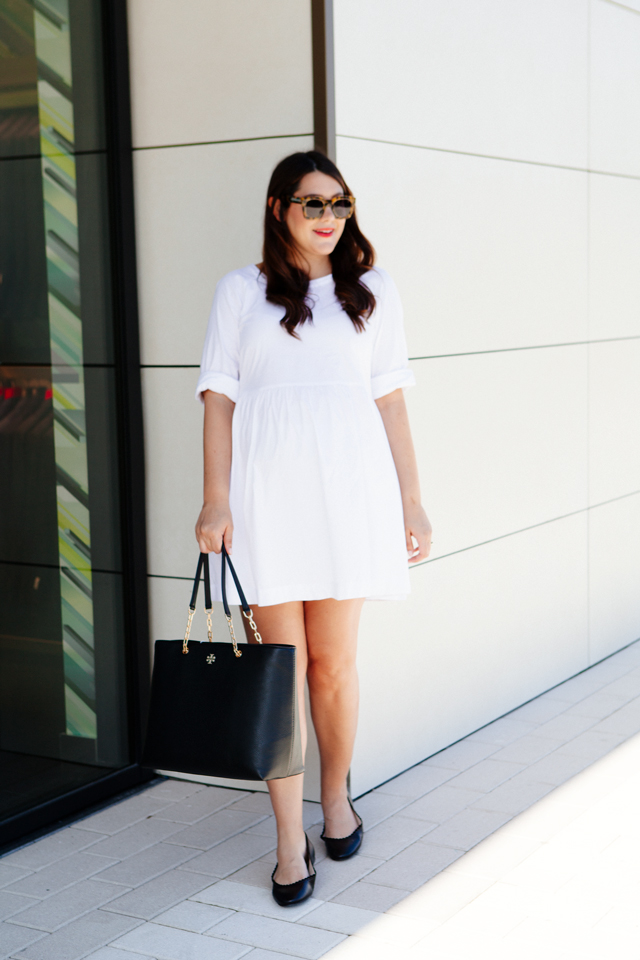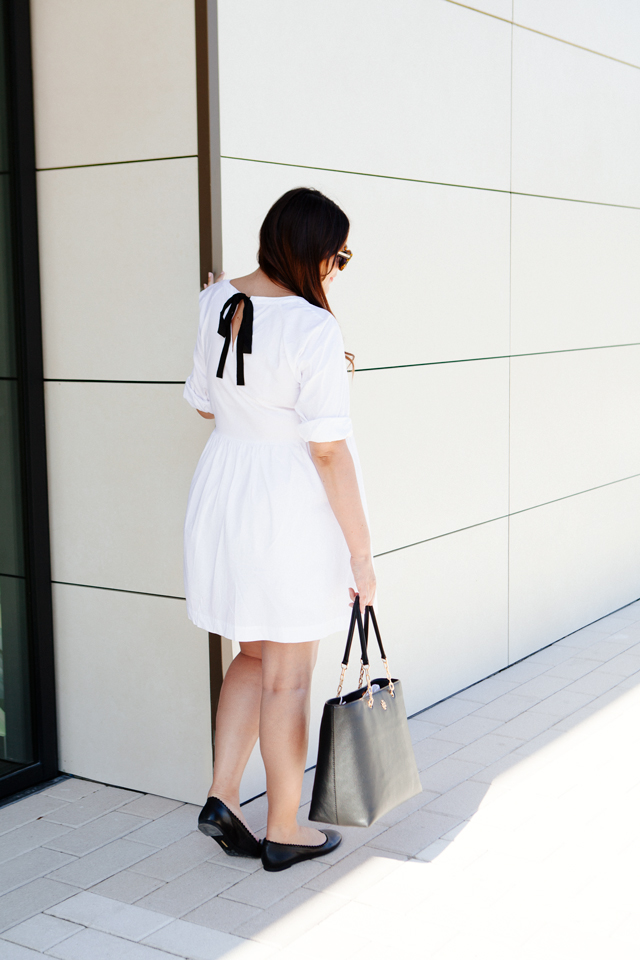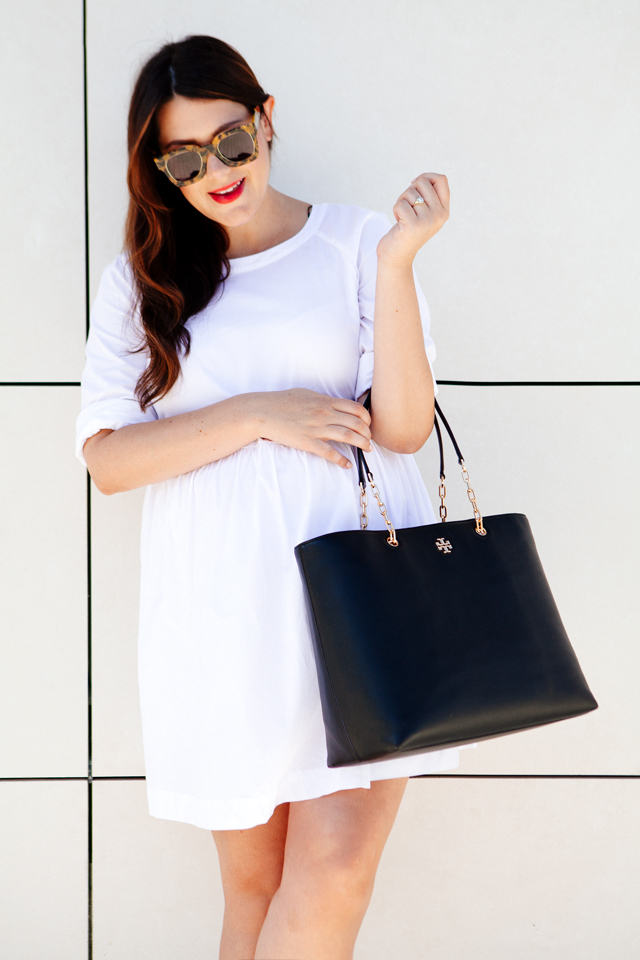 My favorite time of the year is here and it is like Christmas morning over here. The Nordstrom Anniversary Sale Early Access is here! So if you are a card holder, you get first dibs at the best sale ever.  (Need some strategy or feelings overwhelmed? Check out my tips or check back tomorrow for ALL of my picks from the sale!)
I went yesterday in store to get a sneak peek at some styles and picked up this hot little dress while I was there. I was initially going in to buy for later this fall and after baby (more on this strategy later) but when a beautiful white dress under $50 fits, you buy it. I sized up and it fits perfectly, so as a non-pregnant person I would have stayed true to size. Now in store it looked like a dress and then this morning when I looked online, it says tunic. So I say do what you want! If you like the dress look, stay true to size because it's not fitted and gives more length. If you want tunic, size down! And if you are petite, it might just be a dress and there is no shame in that. It's a dress on me and I love it that way. (More fit tips below!) You can find the dress here — but grab it up fast! This one will sell quickly. I can feel it.
Of course I love a top or dress with options and thats what this gives me. Let's see what else did I pick up? Well I'll get a whole post for you but a few of my favorites are here:

I am still trying to decide on shoes but I couldn't resist these Chloe-like flats with the scalloped edge. They are under $100 during the sale and they are incredibly comfortable. The leather is stretchy, supple and there is just a bit of support in the sole. SOLD. They come in three different colors but I have been feeling black flats for fall. I think my future self is going to thank me. (Although you know I'm a sucker for nude flats, too. It was a toss up.)
If you are a card holder, then you've got access to the Nordstrom Anniversary Sale! You can find the sale here or you can always browse the pieces until next week when the sale goes public!