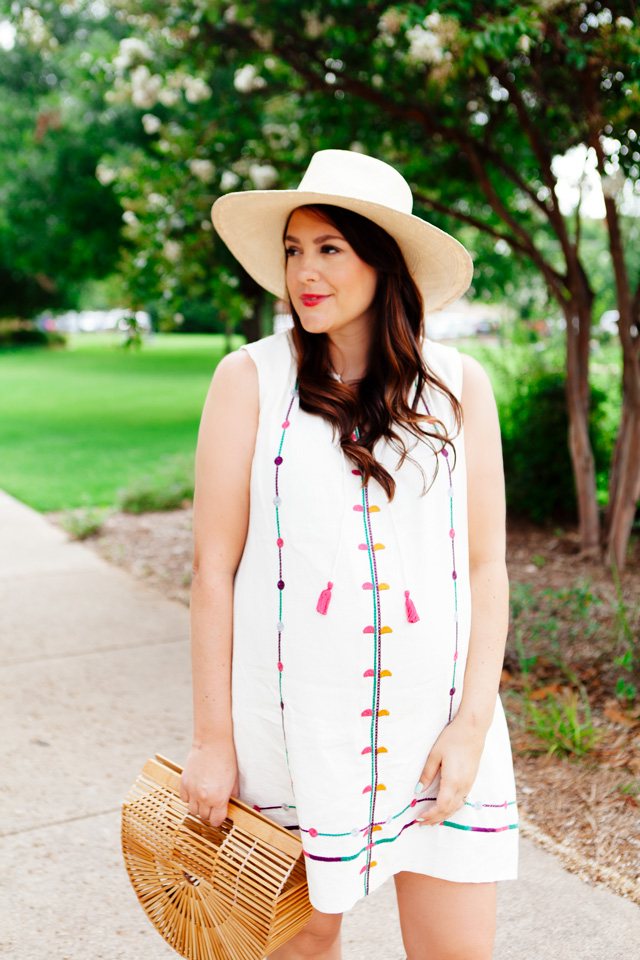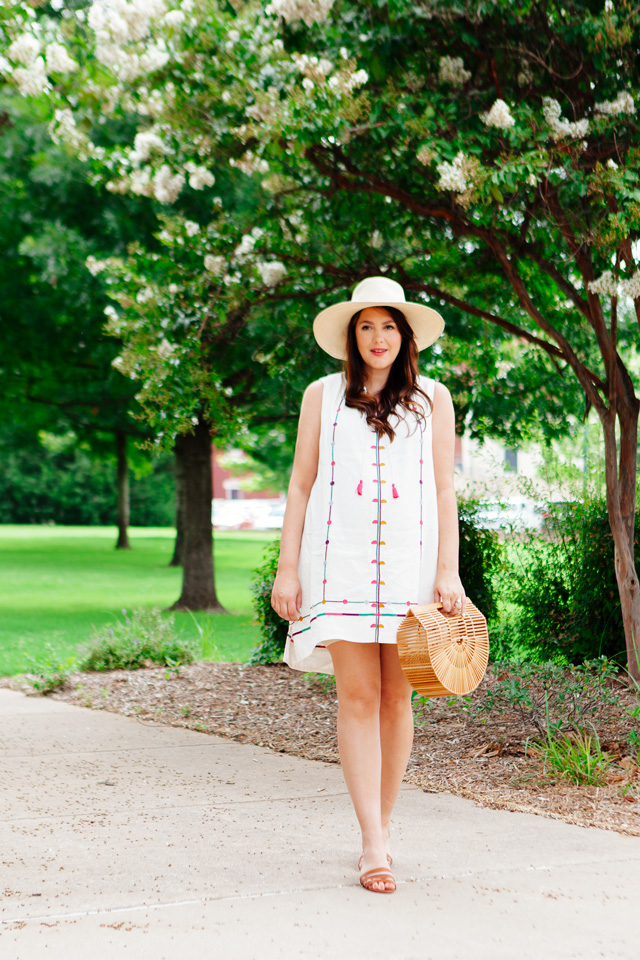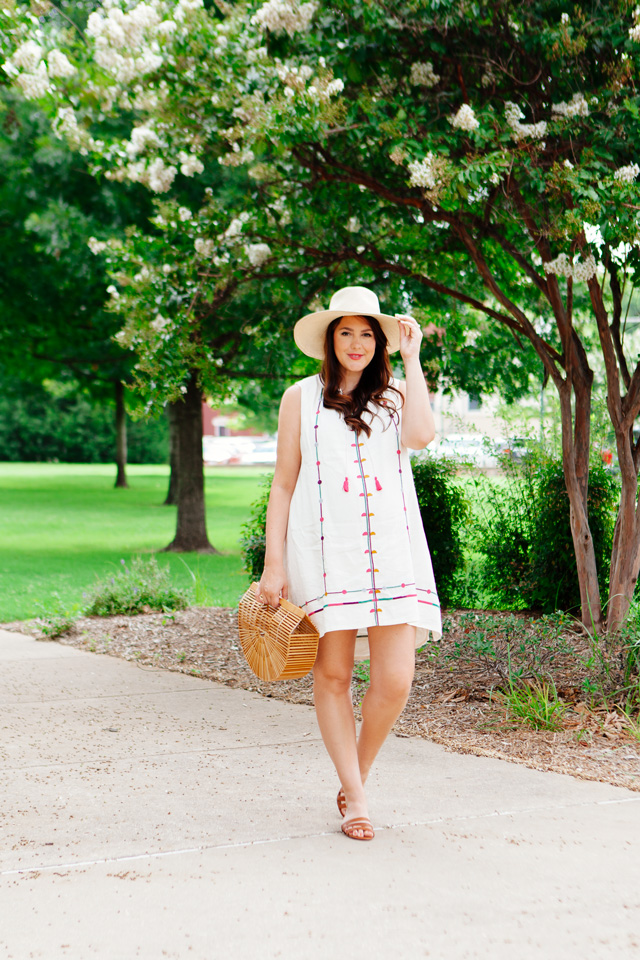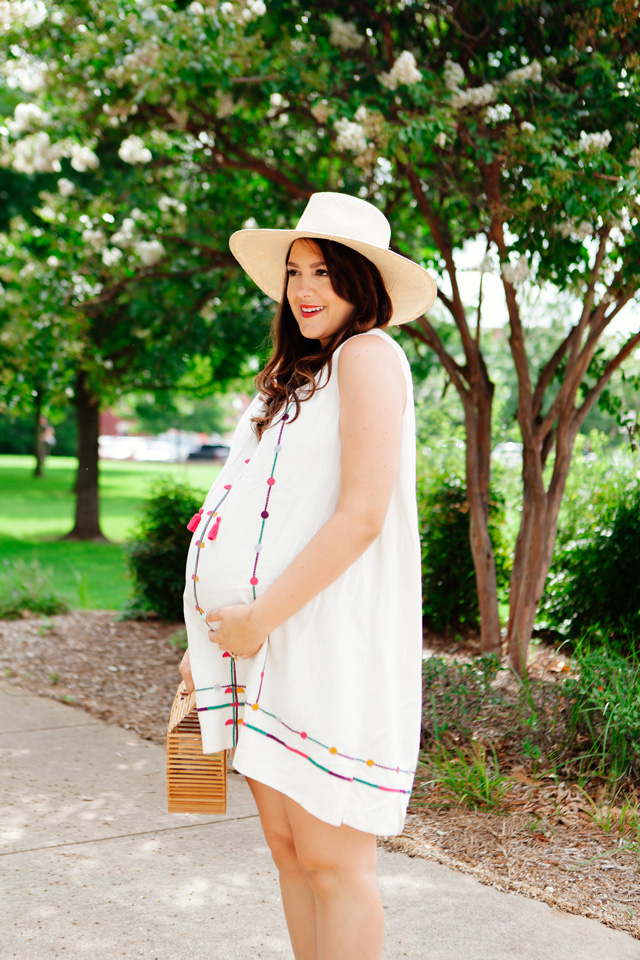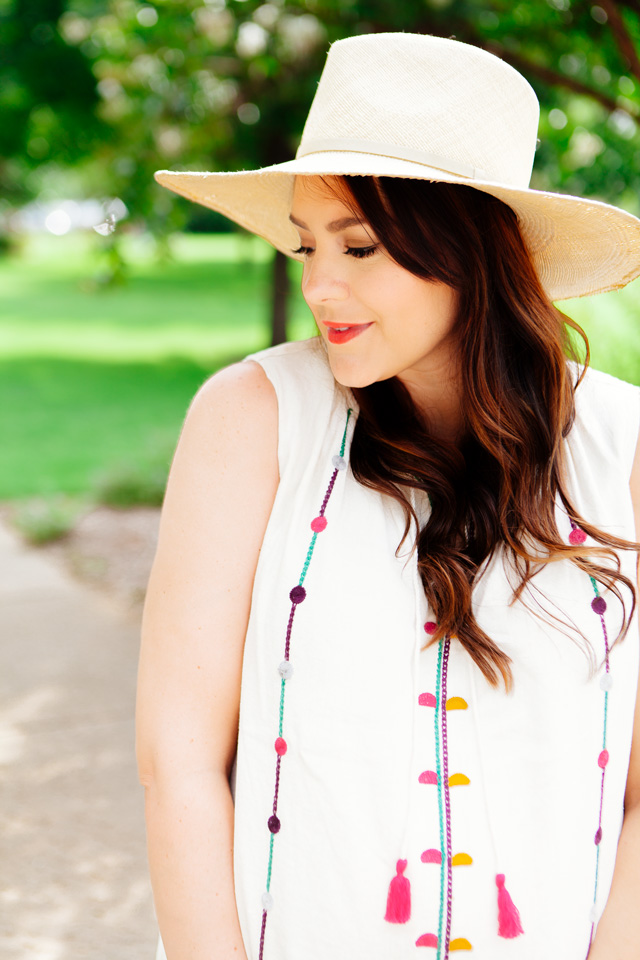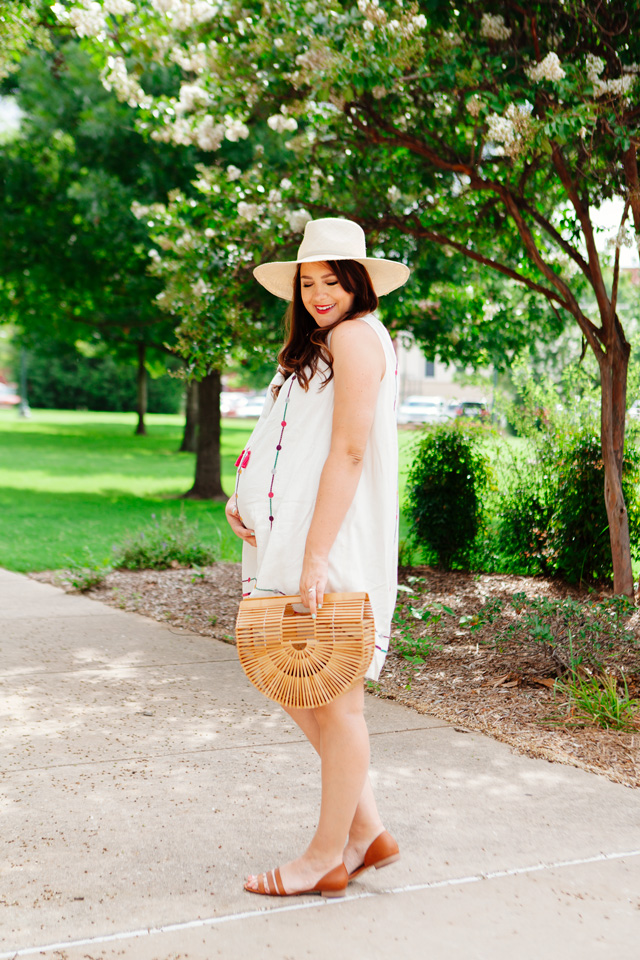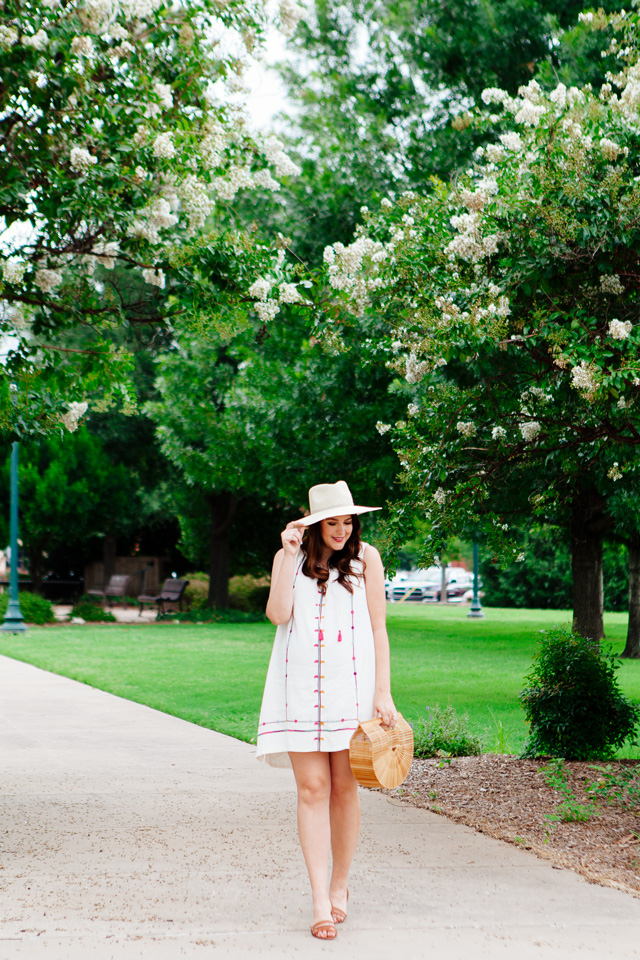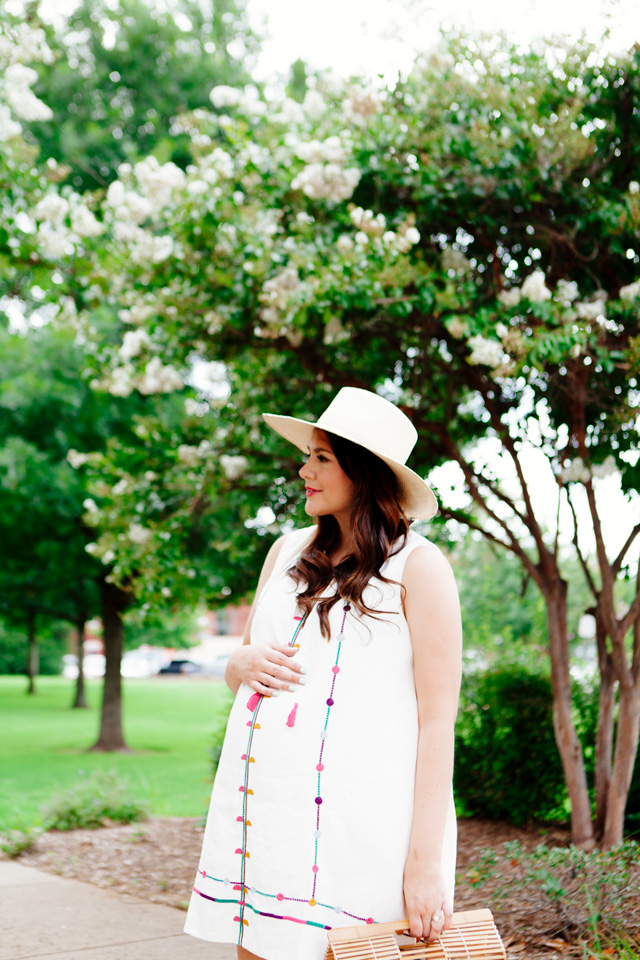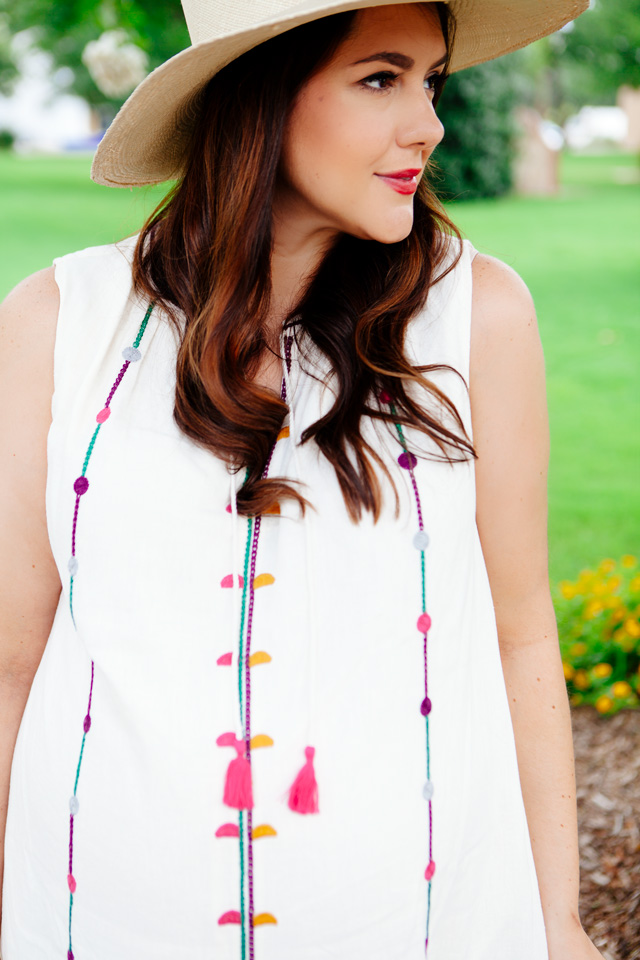 Well. It happened. It is really hot here and there is not a darn thing we can do about it but stay indoors forever. I was (blindly) hoping for a cooler summer because I'm an eternal optimist and also I believe in miracles, but nah. Summer is here and it is not even apologizing for it. It's funny being pregnant in the summer; I've had more people tell me how hot it's going to be followed by 'bless you' and the saddest looks on their face as I walk/ waddle away. I'm usually not bothered by heat at all but I'll tell you what, a baby adds some heat to you and before I know it I'm looking for the closest fan or air conditioner. So a lightweight summer dress is a MUST right now. So is one of those hand held fans. So chic. (Also I feel the need to apologize for all the dresses on KE. They are just the easiest thing right now!)
I am such a fair-weather Madewell shopper, but I loved this dress when I saw it. I was looking for sandals (which I found and on sale no less) on their site and then starting perusing the dresses and this one was just calling my name. It's also at Nordstrom as well! (Side note: I love that Nordies carries Madewell and J.Crew now. It makes it so easy to buy. Not that it wasn't before, but you know what I mean.) I don't know why I don't look at Madewell more often, because I always find things I love. Note to self: buy more Madewell.
My baby shower was this past Saturday and it was so much fun. I'm working on the photos from it this week and I'll get a post up about everything! Oh and yes, my house is now covered in baby things. I always thought that would bother me, but everything is so adorable I don't mind one bit. Baby stuff can take up any corner of the house it would like. Oh and PS — to everyone who commented on the diapers — THANK YOU! I may have a few more questions soon — and by few, I mean all the questions. Hashtag new mom.