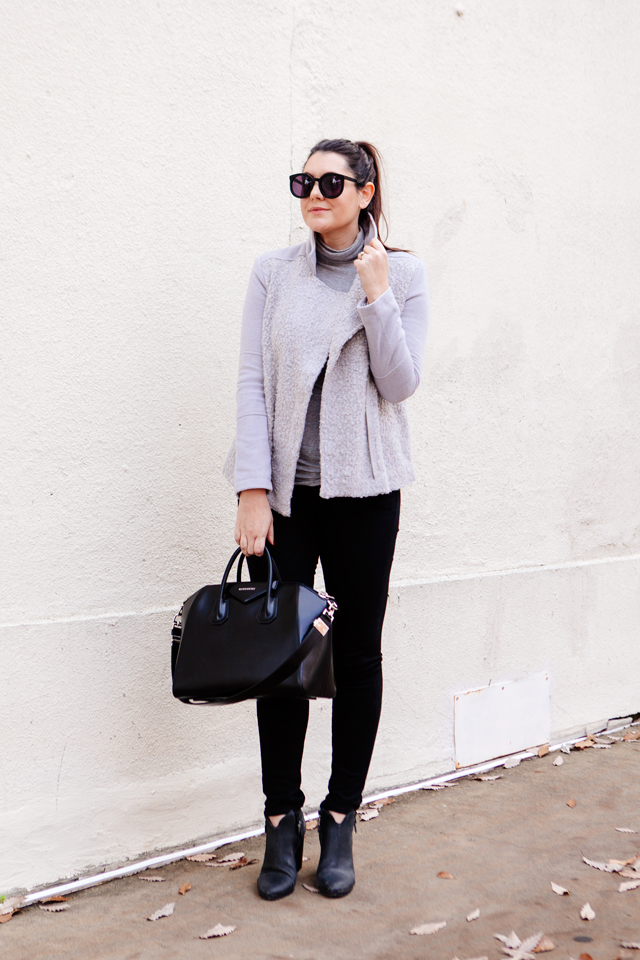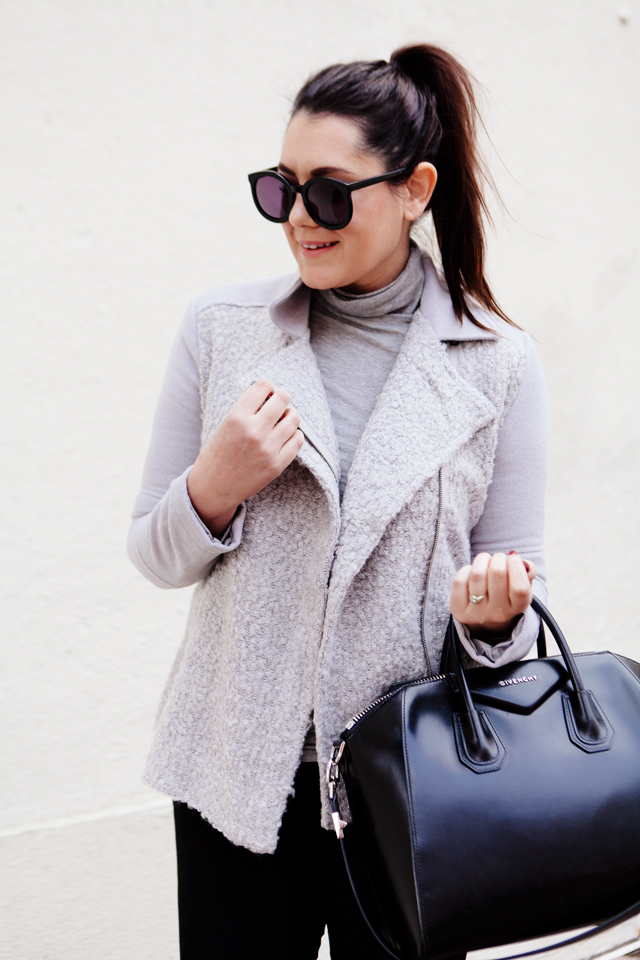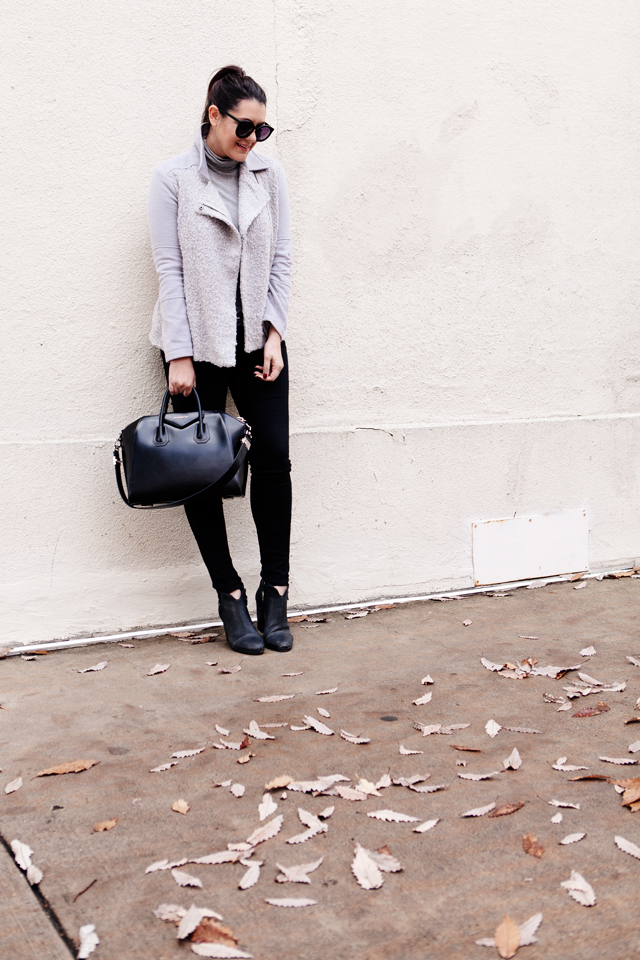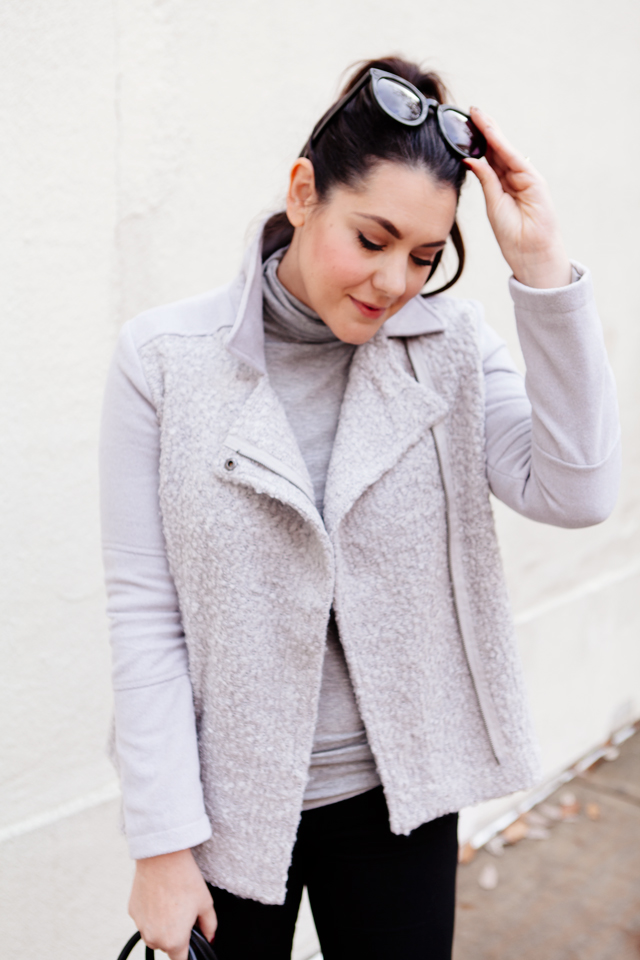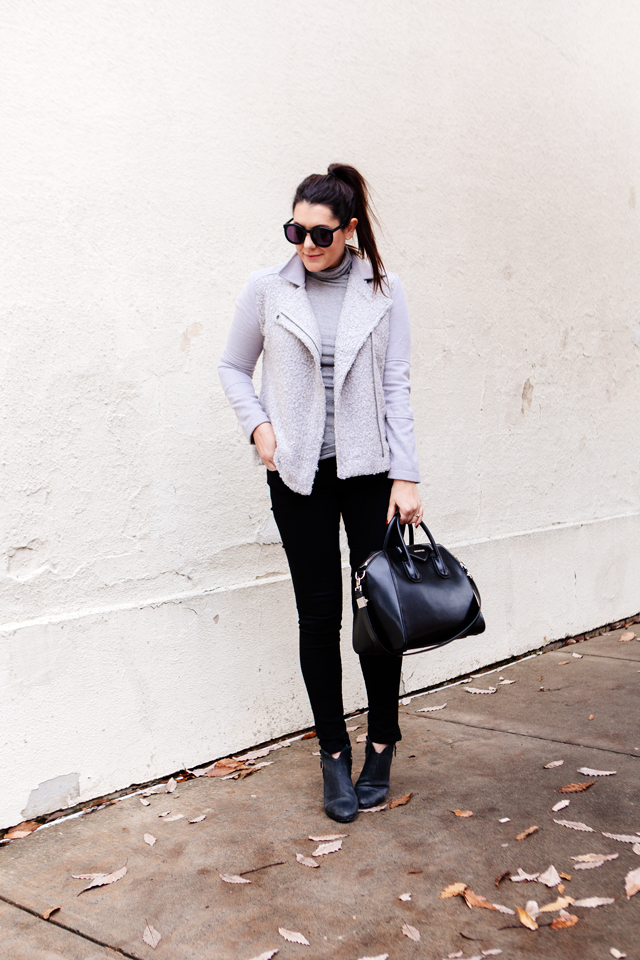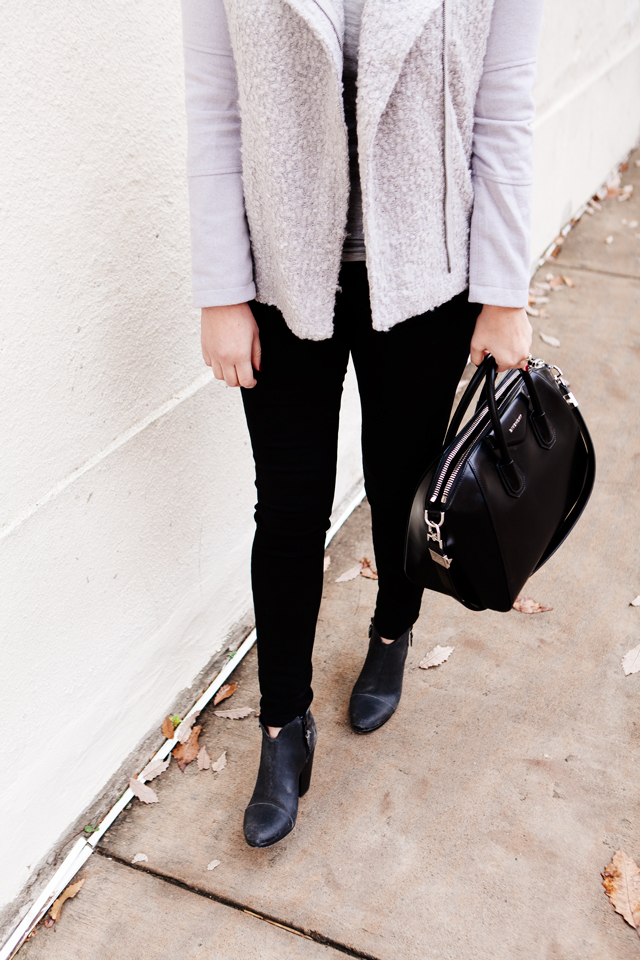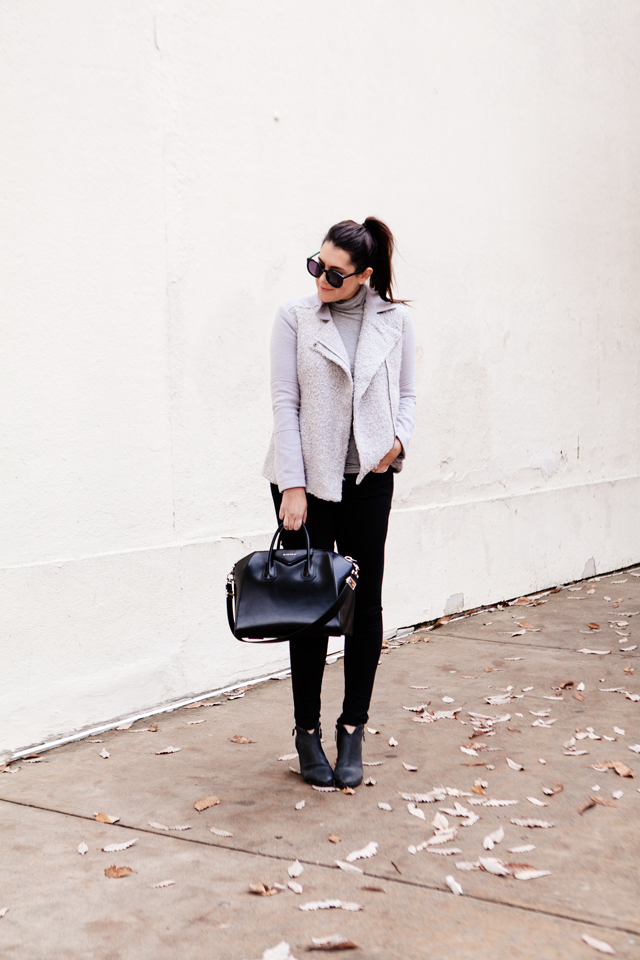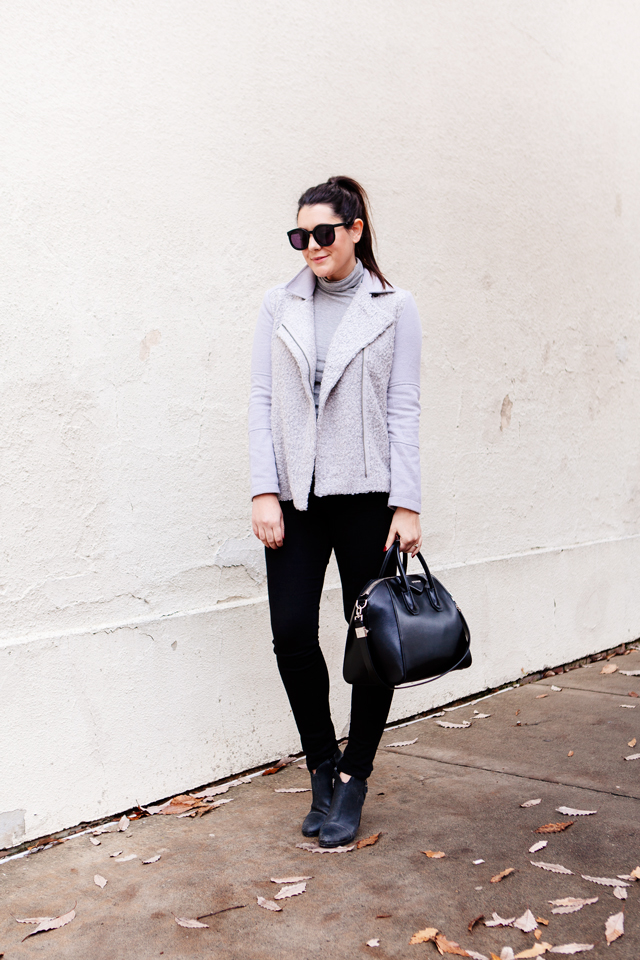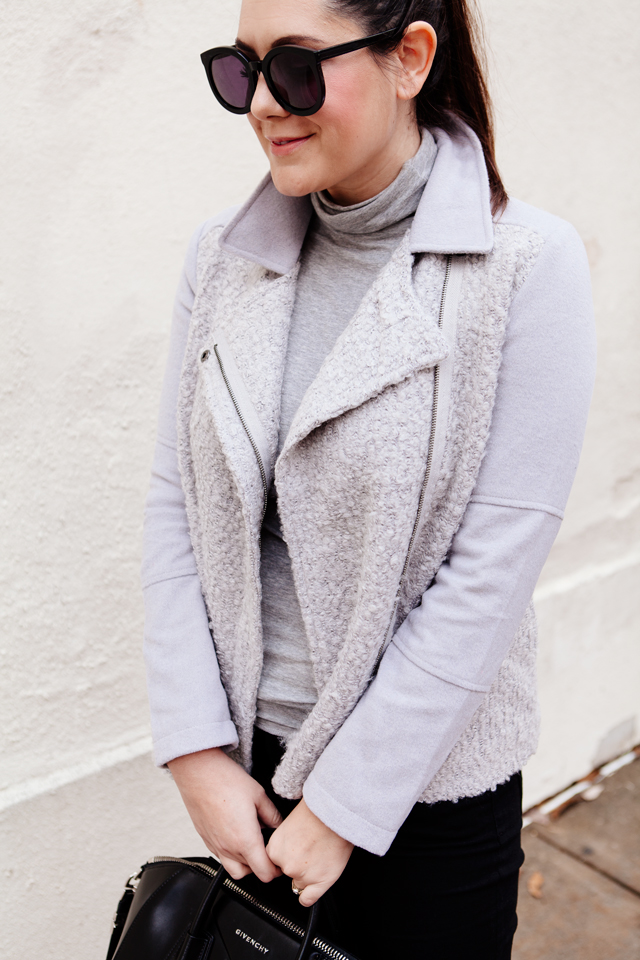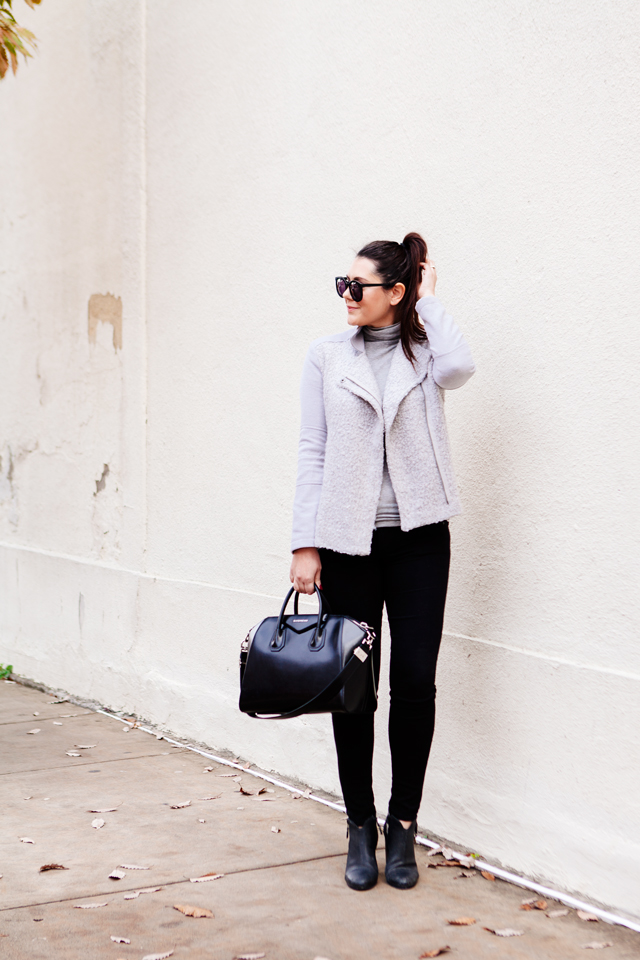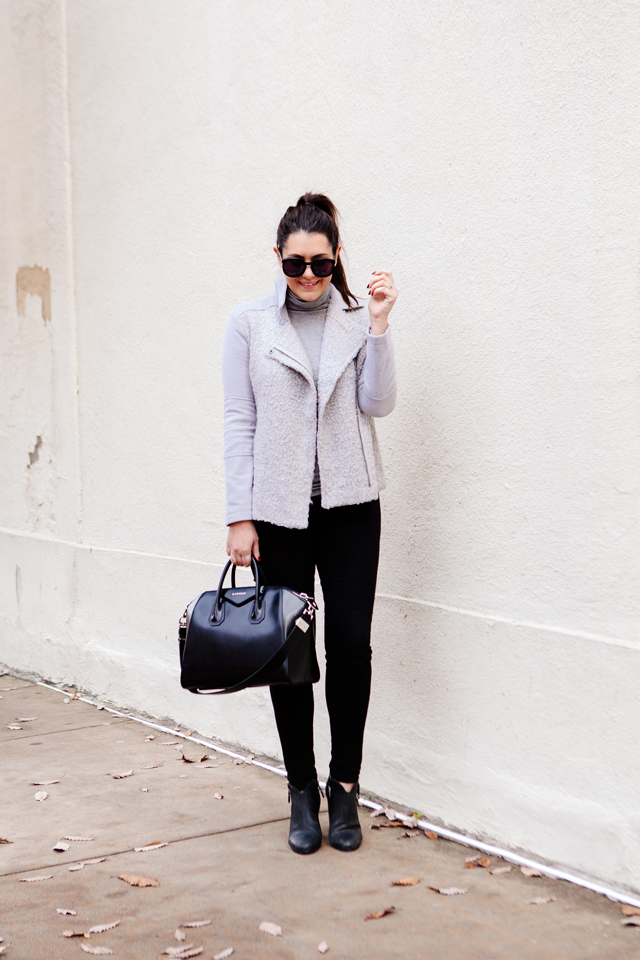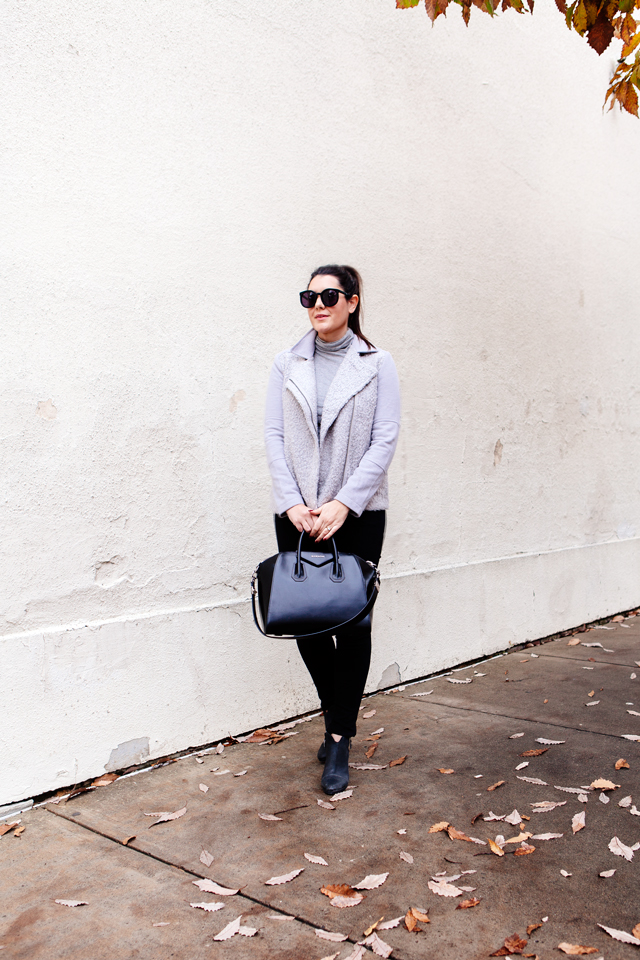 I must be in a grey state of mind this week. Don't worry I have a very good feeling that a very, very bright outfit is coming for you tomorrow. If you are into color, I've got you girl. But if you are a grey addict, as am I, then this jacket is for you. It's so, so comfortable. It's kind of like a sweater jacket – a swacket? Can we just make up words like that? I think we can, so let's stick with swacket. It's got a nice ring to it.
So anyways, this swacket is the most comfortable. I love when a jacket is comfortable because sometimes I feel constrained when I wear a jacket as my outfit all day. Not the swacket. No constraining here. Just a cozy little jacket in the perfect shade of grey.
I finally finished Gilmore Girls revival last night! I'd love to hear your thoughts, if you watched and finished it. I won't leave any spoilers here mainly because my mom hasn't watched it. But I think that I have an unpopular opinion from other things I've read about the show's revival season. You ready for this unpopular opinion? I didn't think Rory was *that* bad. Everyone is hating on her and I just don't get it. But of course I want to hear your thoughts, so spill them. I'll answer more in the comments so as not to be a spoiler to those who haven't watched! No spoilers here.