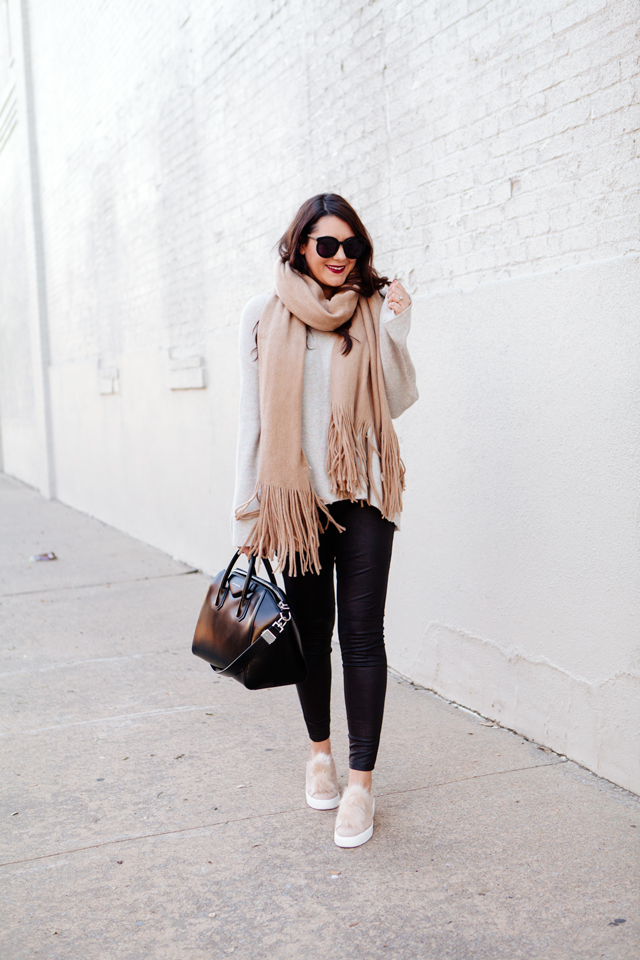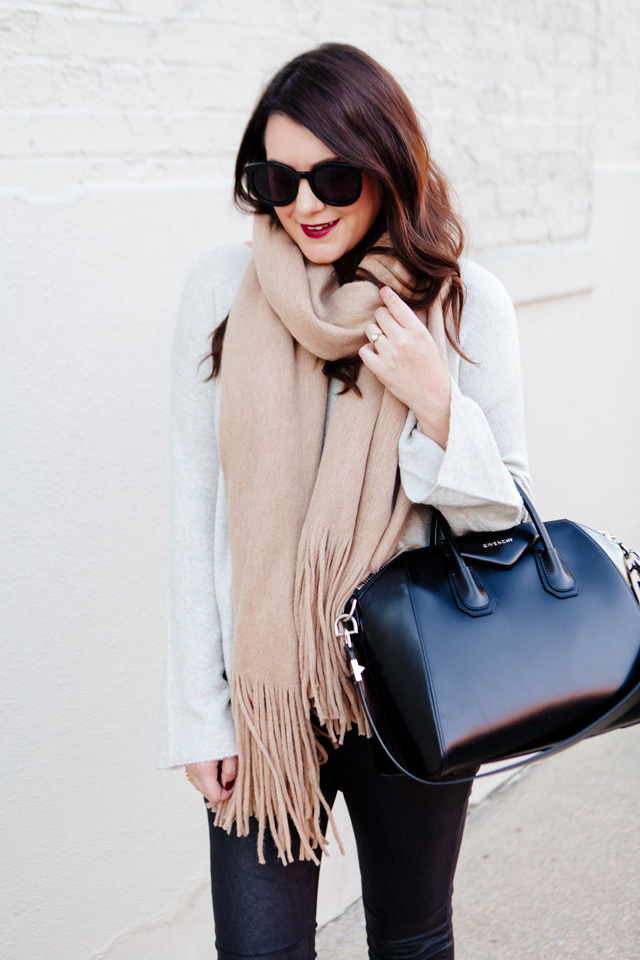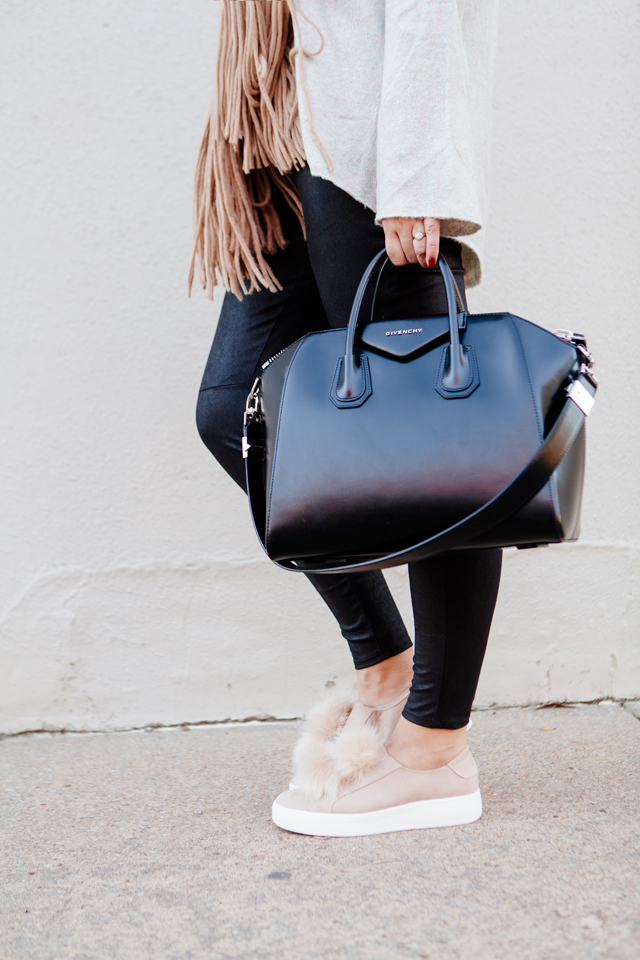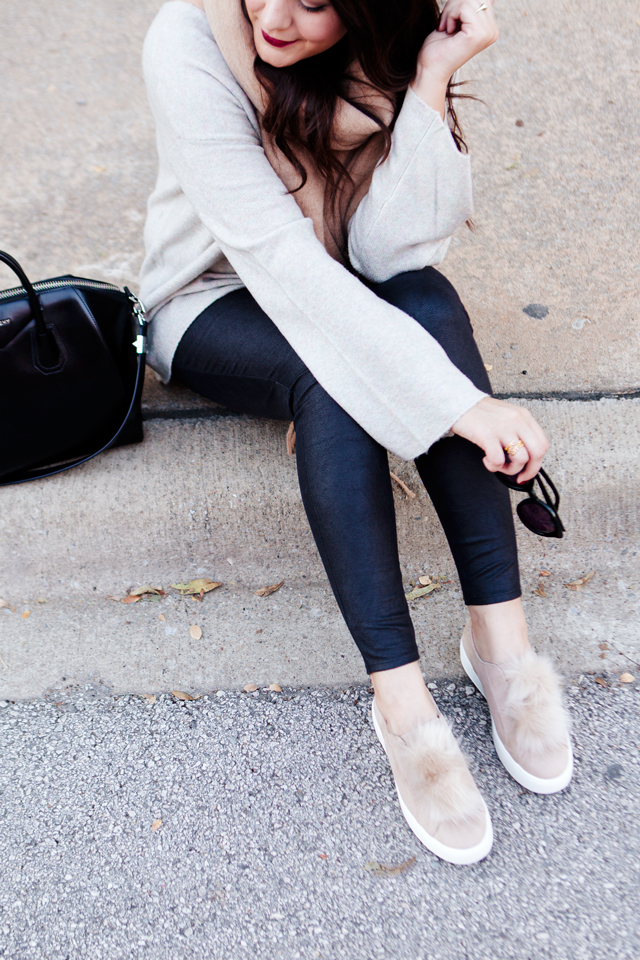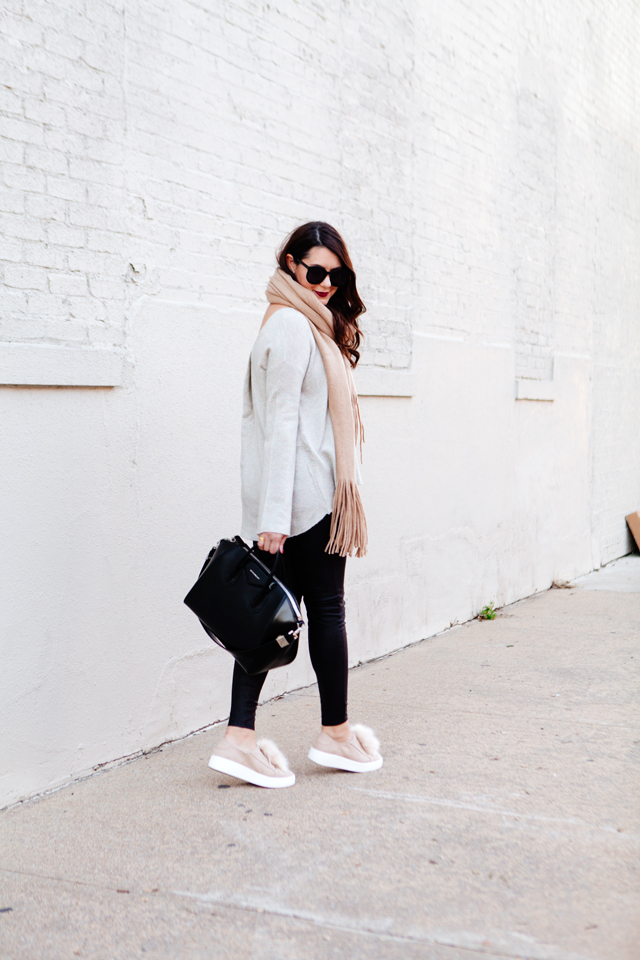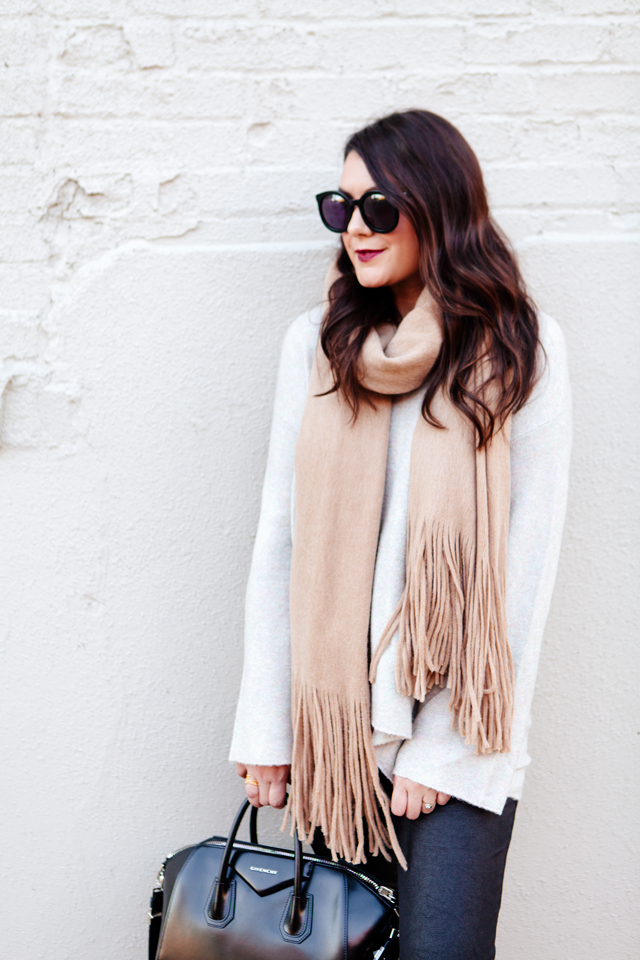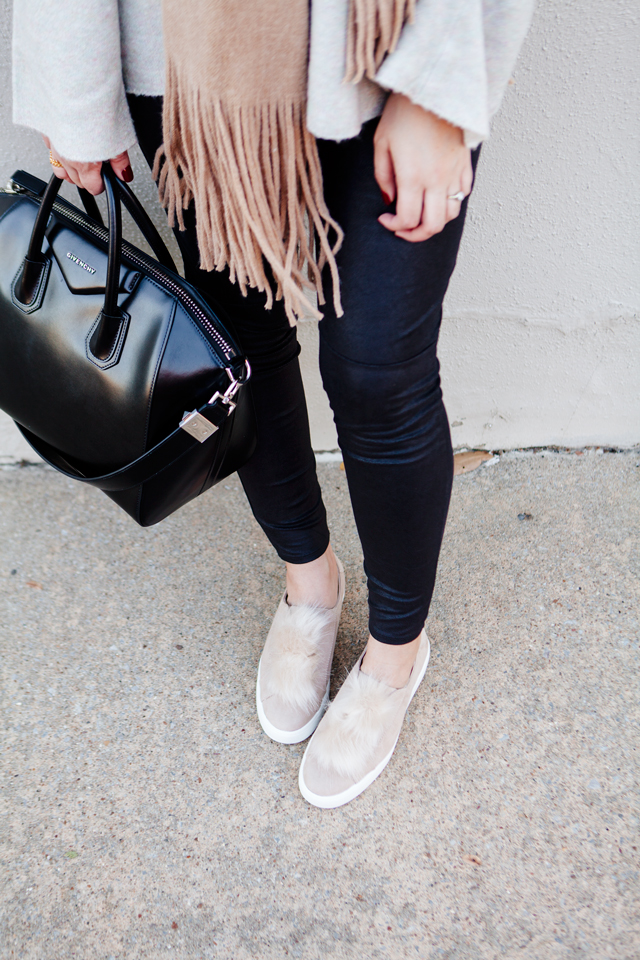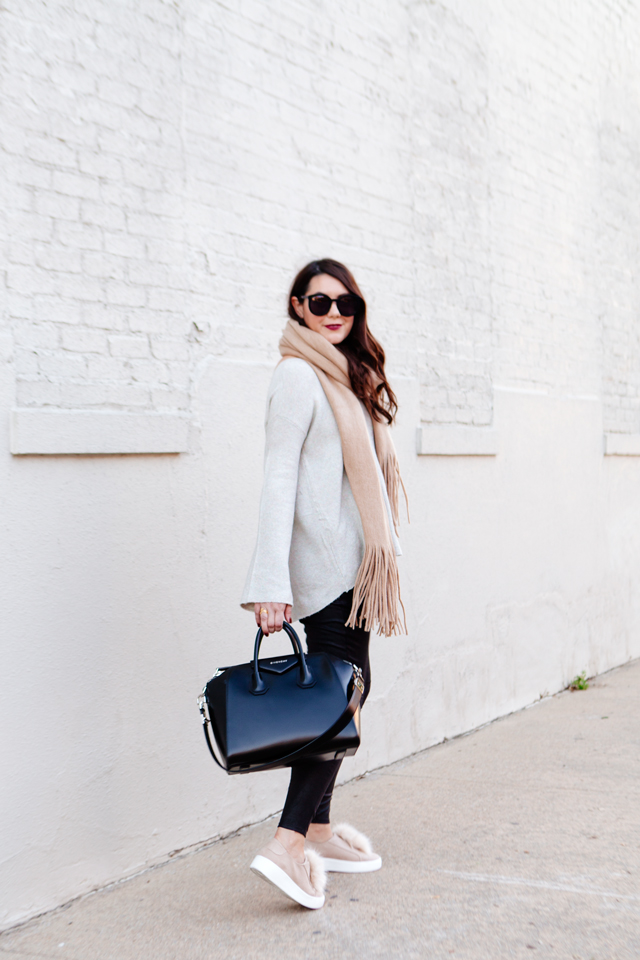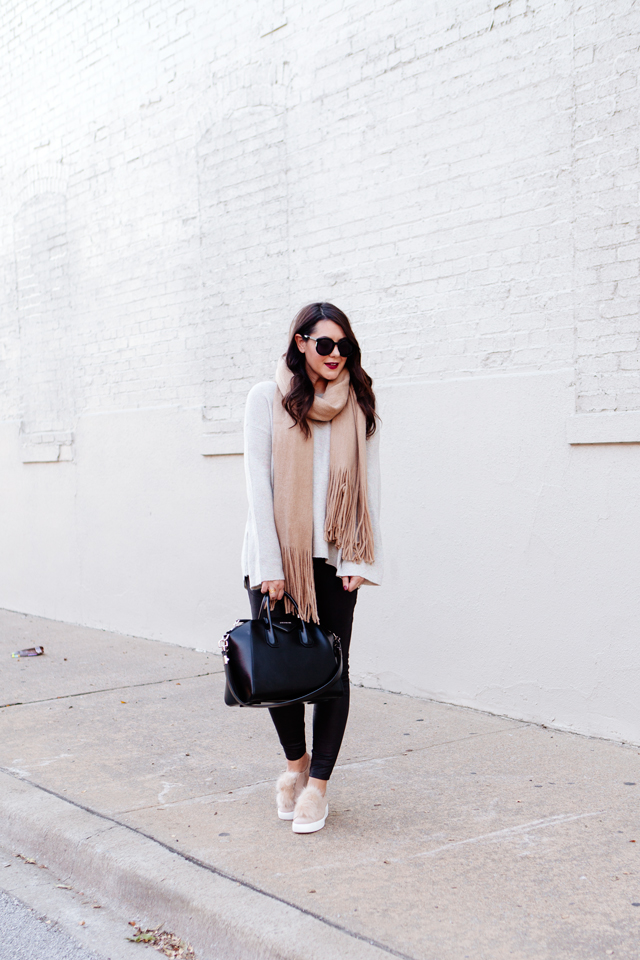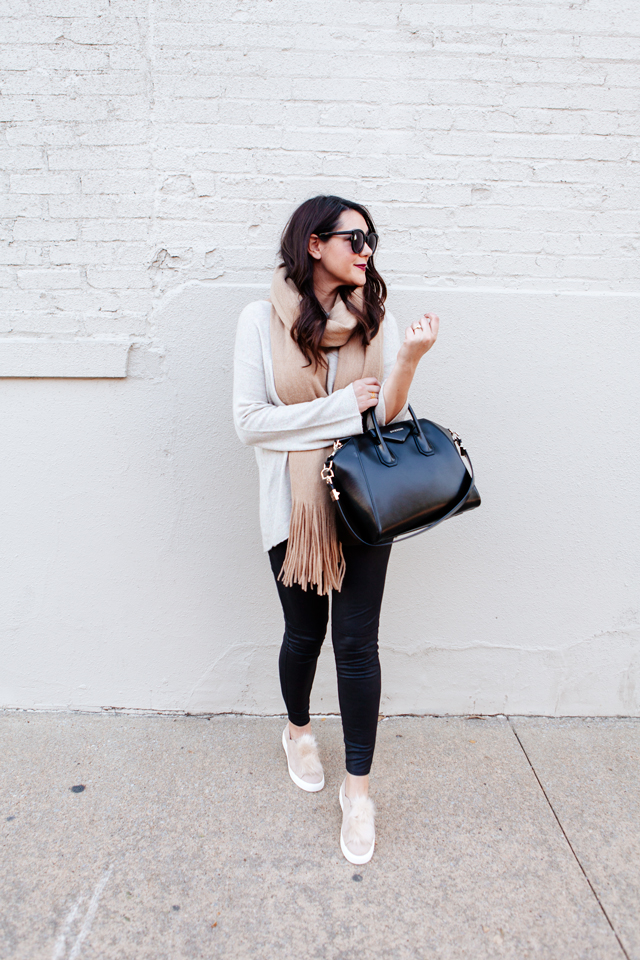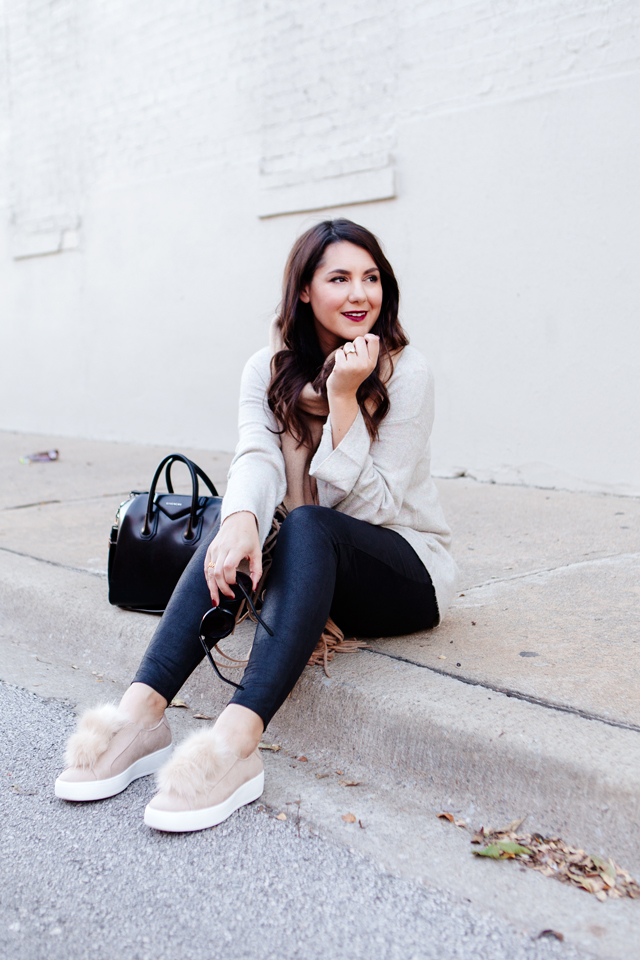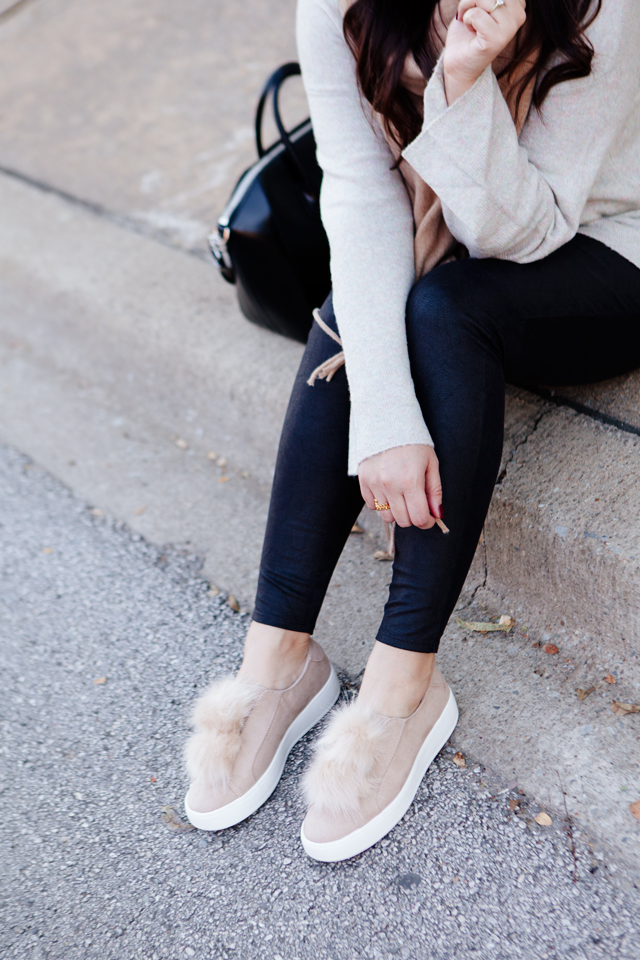 When I said I was looking to shake up my shoe game the other day, I was thinking a different color pump or these ankle booties. But then I found these pom pom sneakers and now a new shoe game is in town. I had no idea that pom-poms and sneakers would make such a nice combination, which is why I'm glad I just buy shoes and don't design them. So glad to have found these before our Thanksgiving travels next week, as well. I'm always a fan of sneaks when traveling. Of course, I like to think that you don't find shoes like this, they find you. (Okay, technically I did find them here.)
Side note: Don't these sneaks look like something Cher from Clueless would love in 2016? In some sense, I've been channeling Cher as my fashion muse since '96, baby. 
Spoiler alert to family members: this is the outfit I'll be wearing on Thanksgiving. Look it's the perfect outfit to eat and nap in. I've had one too many Thanksgiving to get this outfit wrong. Oversized sweater? check. Comfortable pants? Check. Scarf that can be used as a blanket at any given time? Check. Shoes that are comfortable and will definitely be a topic of conversation? Check and check. I will not be defeated by tight fitting, uncomfortable clothes this year. We've got one chance for Thanksgiving and I will be ready.
Back to shoes, my second favorite subject after food: I've become a bit of a sneaker lover lately. I blame my husband's obsession with sneaks or maybe just my love for casual outfits, but I find that I am going for sneaks pretty regularly even in between the weekend. Of course when they have pom poms on them, why would I not?  So I've rounded up some of my favorite shoes lately — sneaks, pumps, booties and yes, pom-poms.

Second side note (I know I'm pushing it with the side notes here): Shoes make for lovely gifts! To give or to receive. To receive, just casually drop your shoes size at all times with links to you favorite shoes through texts, emails, hugs. To give, just casually lift a friend or family members  foot up to see their size on the bottom of their shoe. Casually, of course.
*This post is brought to you in collaboration with Nordstrom. Thank you for supporting the brands that support this blog!