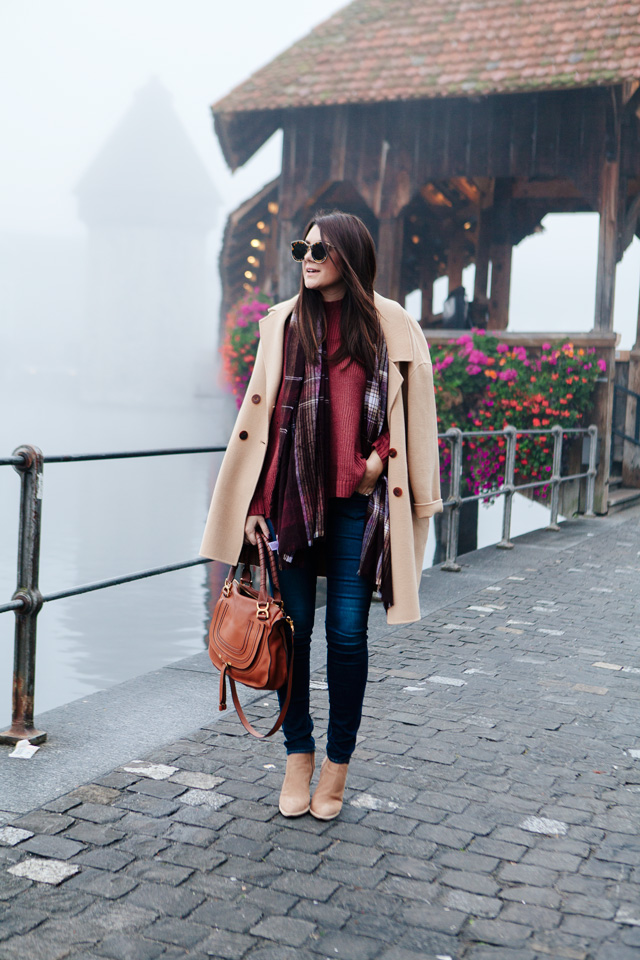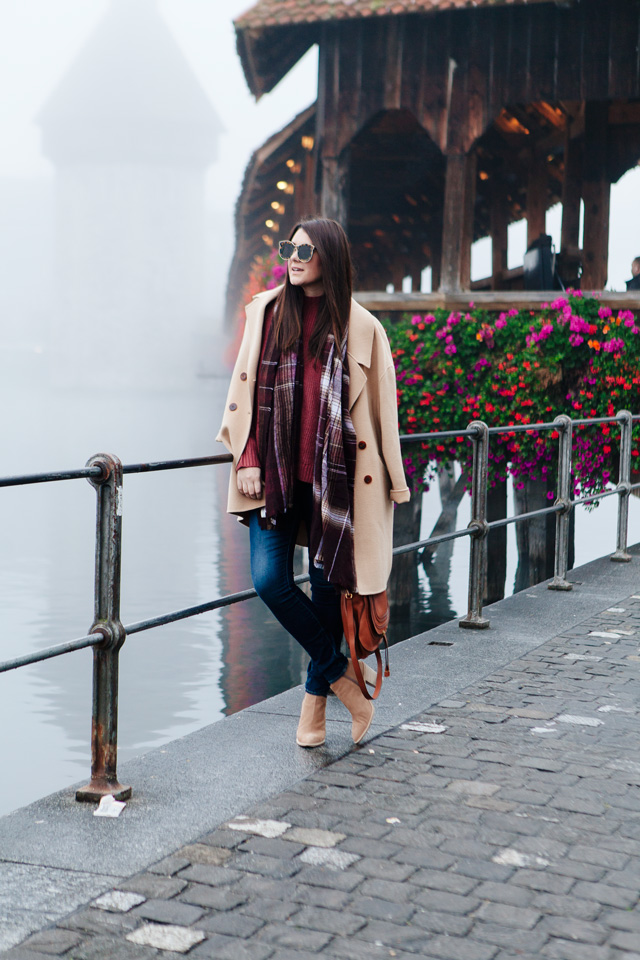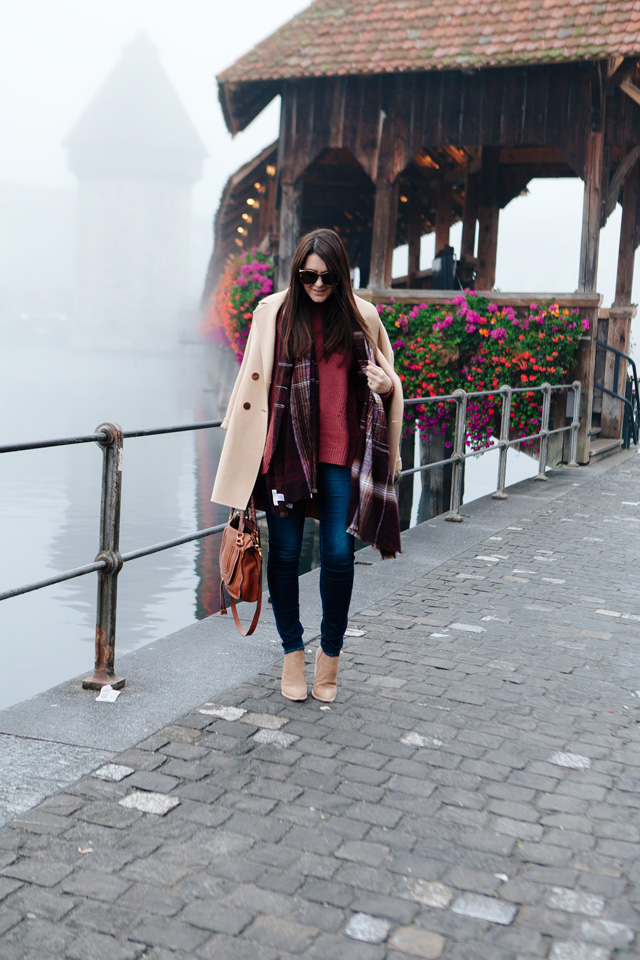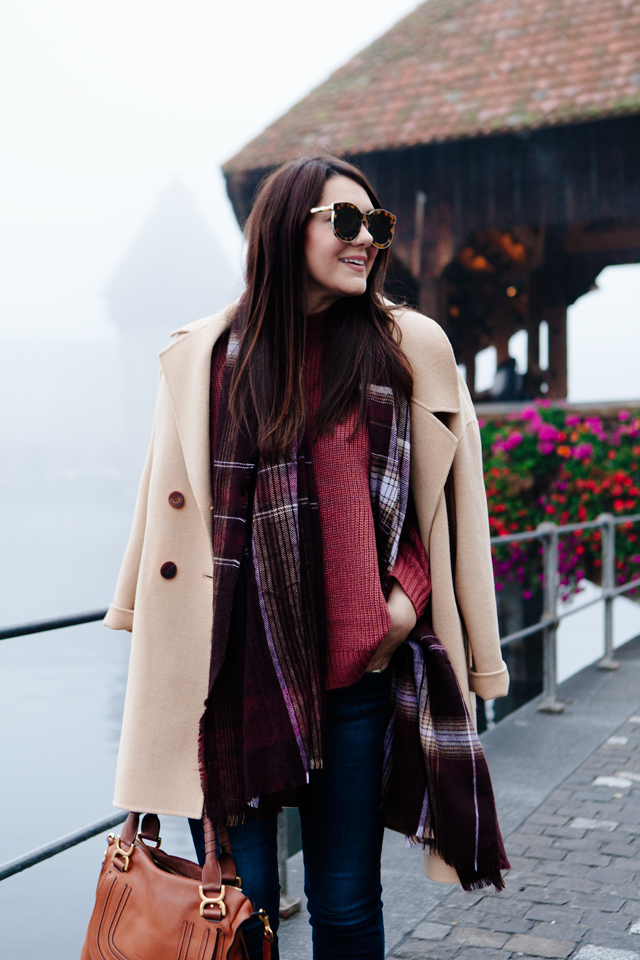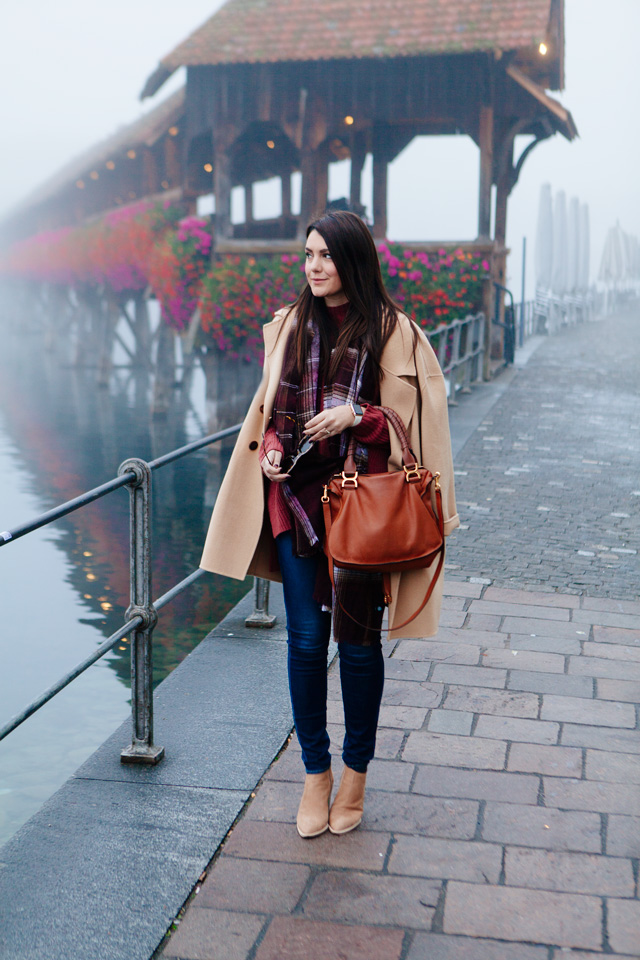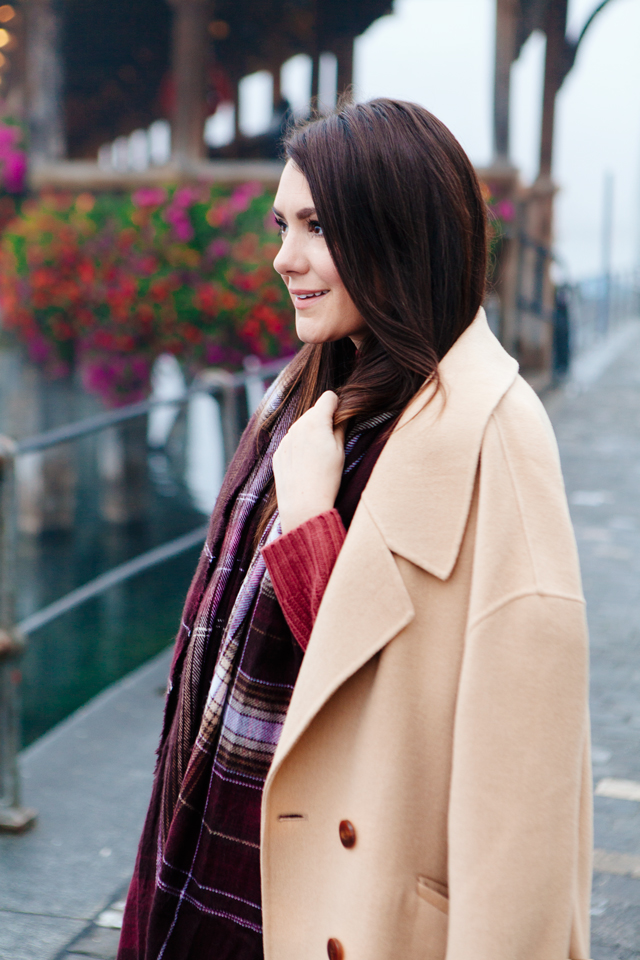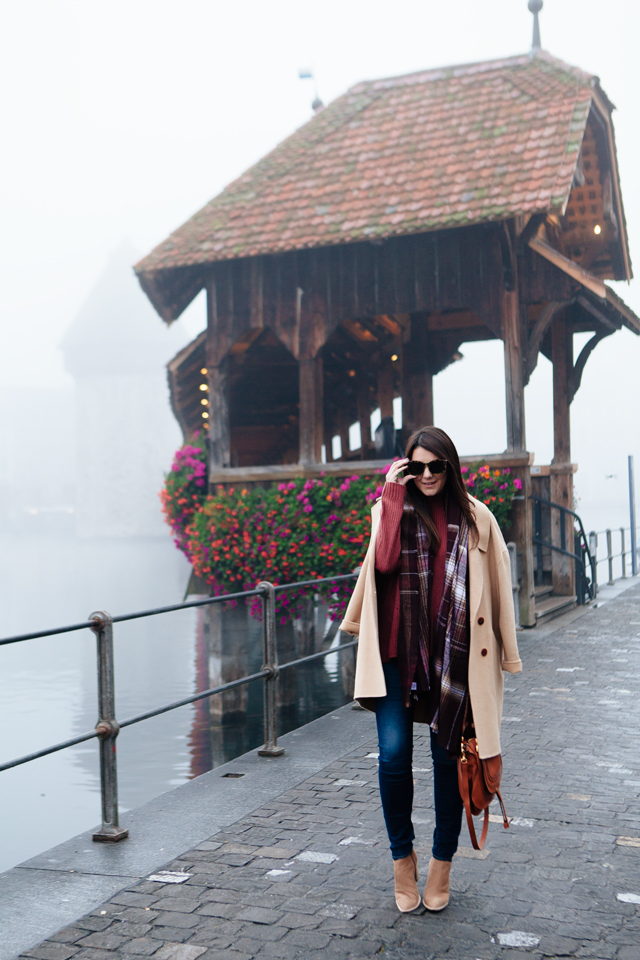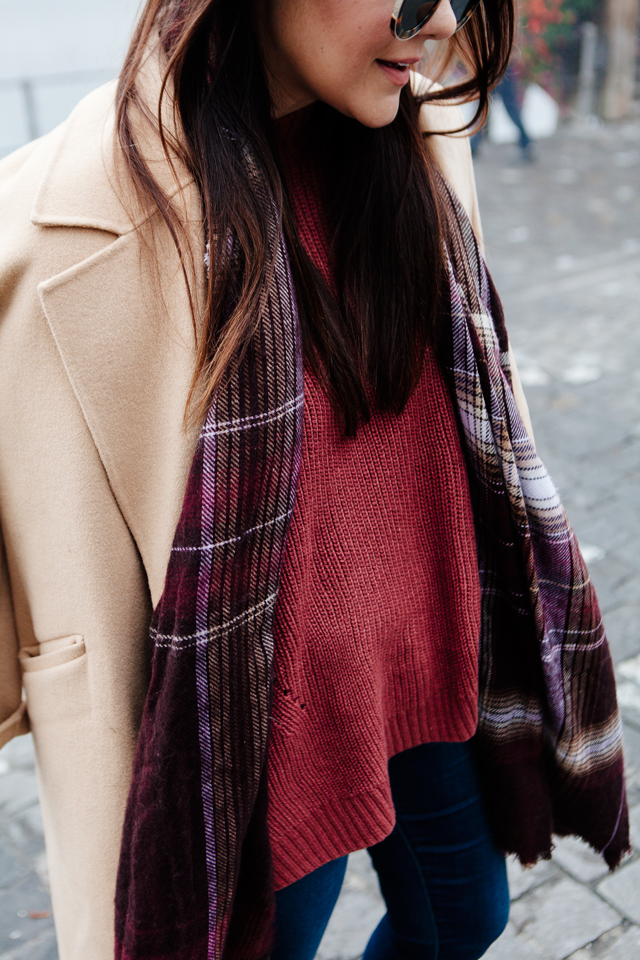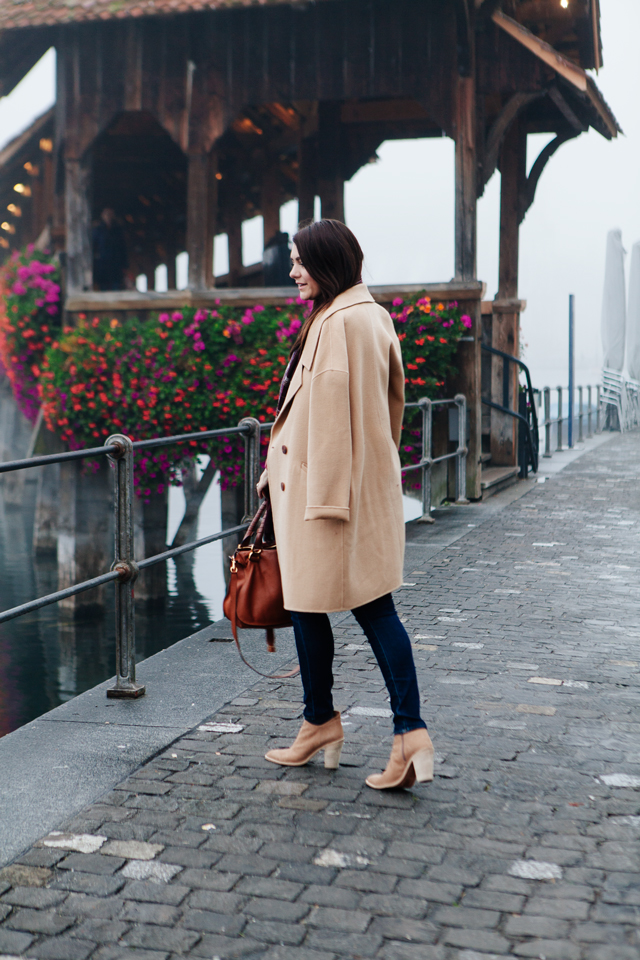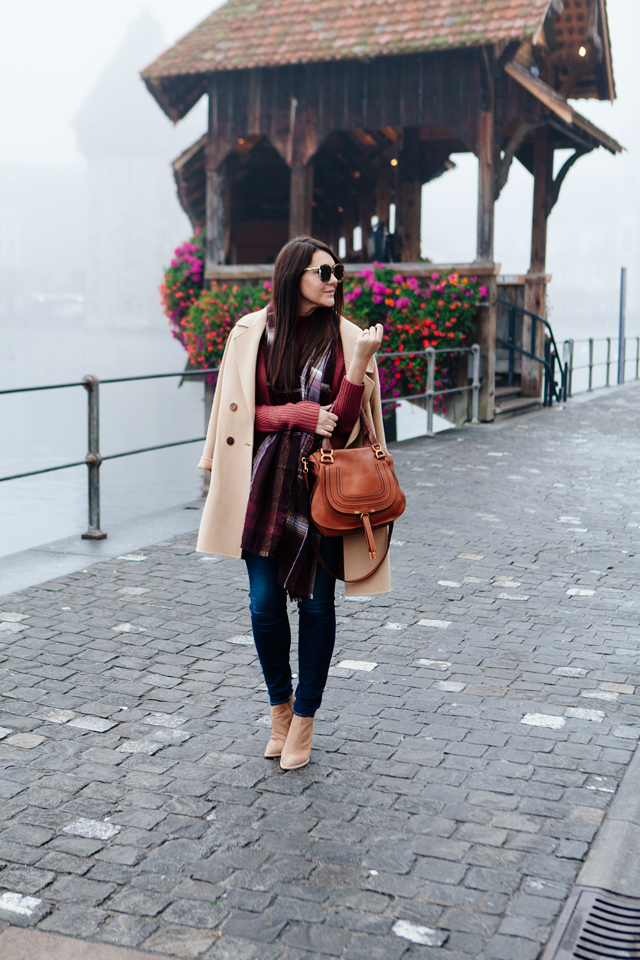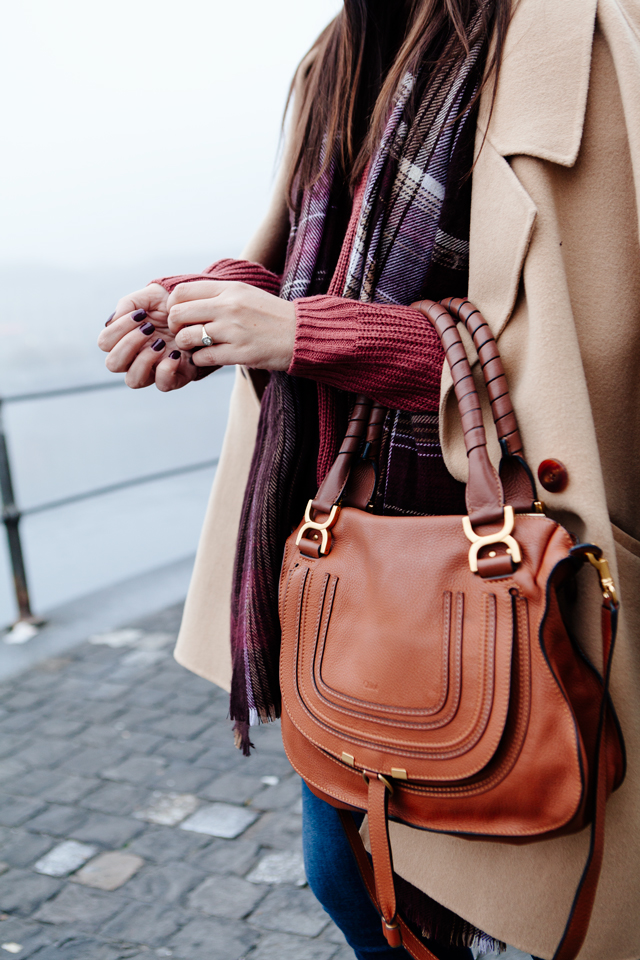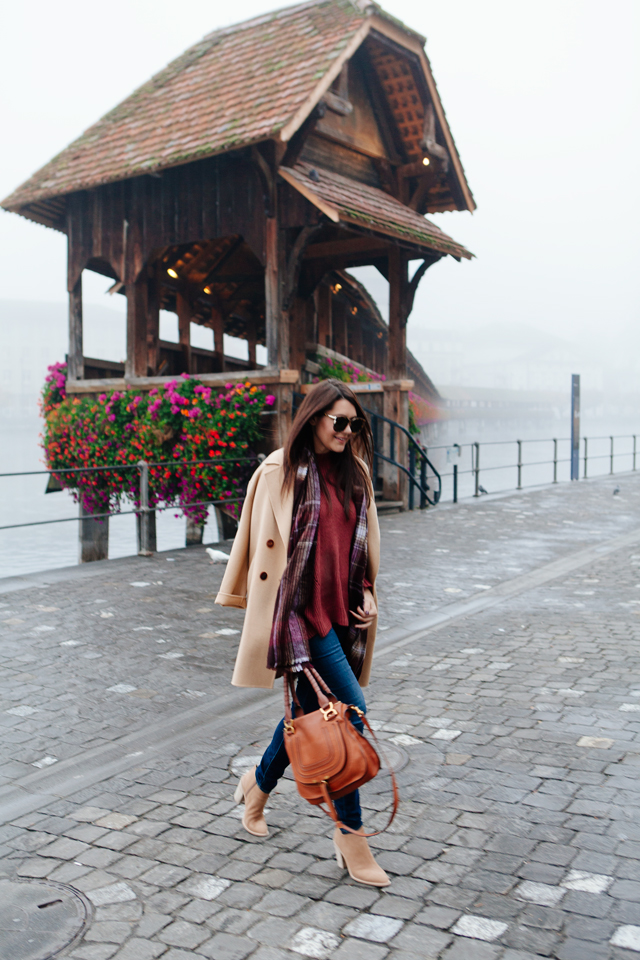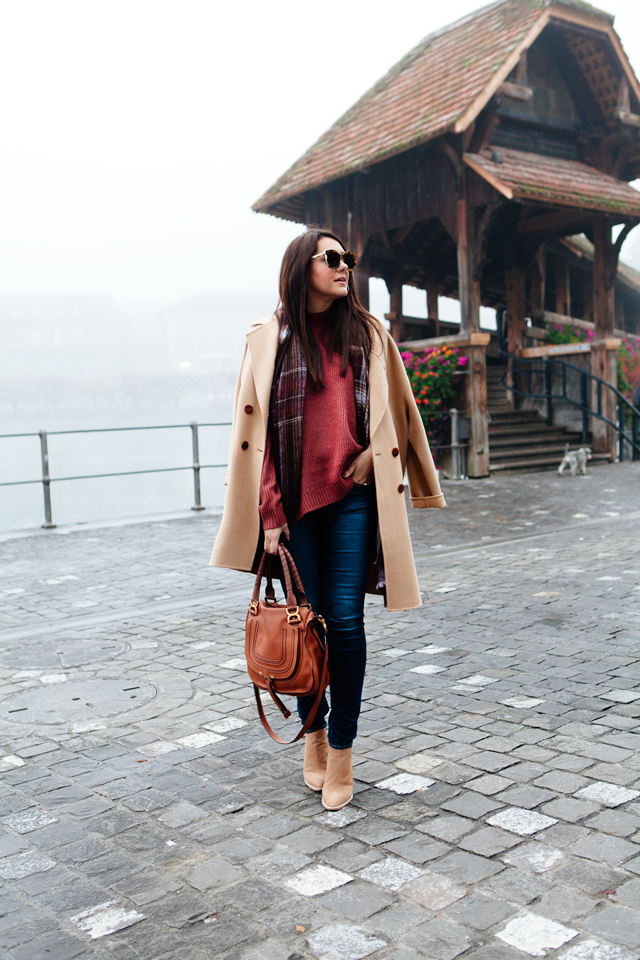 Lucerne had so many sights to see and we tried to get to as many as we could. But one of my favorites that we kept coming back to was the Kappelbrücke. It's a bridge that connects the two sides of the city from across the river, and it's filled with flowers and it's breathtaking. It's quite central to the city, so we would pass through it or by it every day. And then I realized I'd unintentionally matched my outfit to it. (But of course I did.) If you head to Lucerne, Kappelbrücke is a must see and if you go in the morning, it will most likely be foggy which is actually quite beautiful.
I also unintentionally bought this sweater in two different colors. I bought one in store and one online and turns out they are the same sweater. But I was actually glad to have both while traveling — I loved this  dark rose color because it brought a bit of color into the grays and camels that I predominately packed.  (I also bought the black. Because of course I did.) I was so glad it perfectly matched my oversized scarf as well. Matching the bridge, matching my scarf — I was basically in matching heaven.
Remember this coat? It was from the anniversary sale and I was finally able to wear it! I was so excited to bring it with me, as I've been waiting for coat weather for a few months now. It was the perfect casual coat that went with everyone. And when you're traveling, you want everything to work together. Nothing like camel, black and grey that makes for the perfect team.
(PS: on the fit front, this sweater is a bit oversized. I'm in the medium and it's PLENTY roomy. If you like a bit slouchy / oversized, stay true! If you want a bit more fitted, size down. 🙂