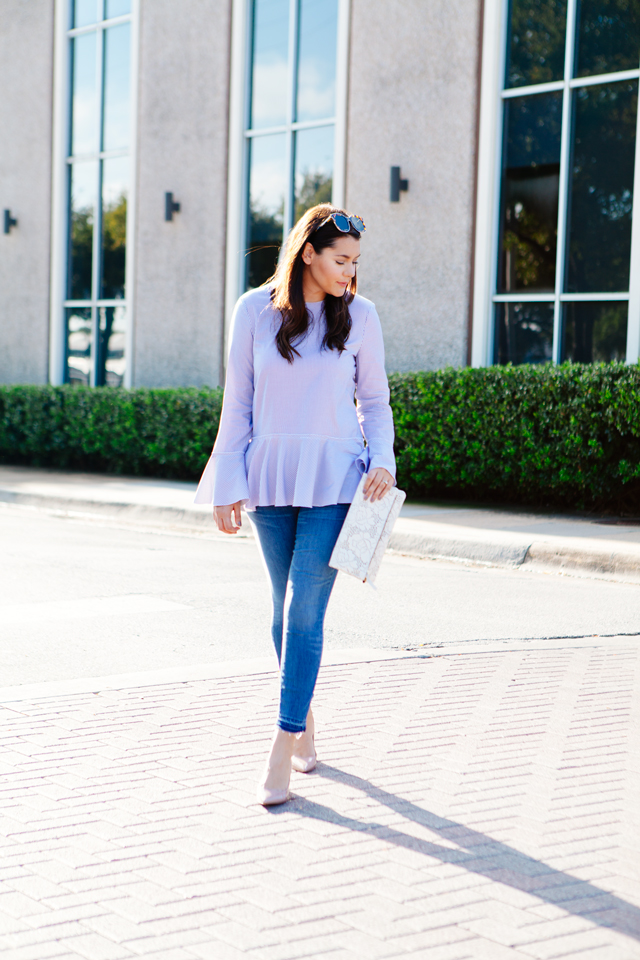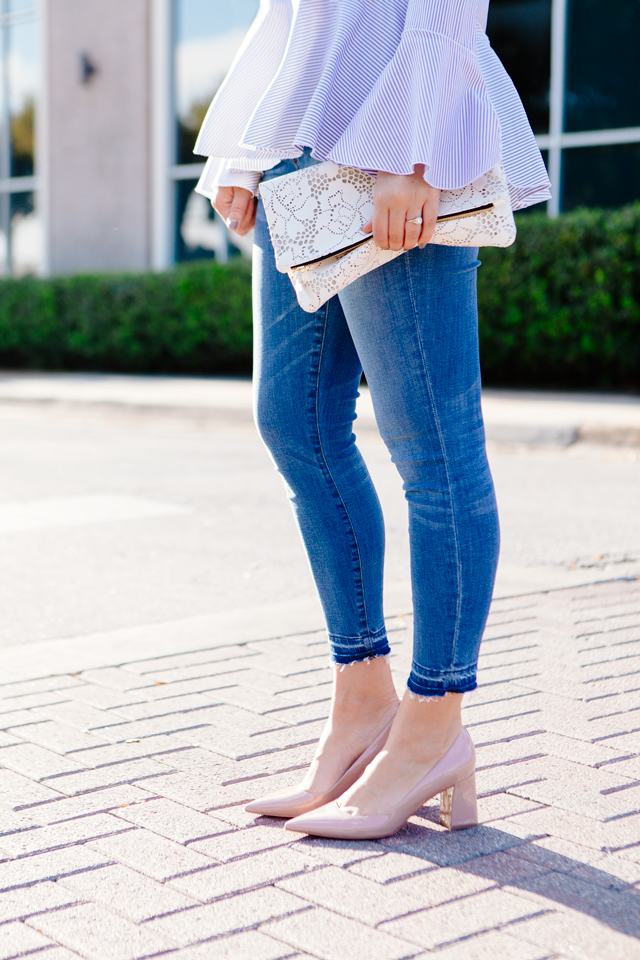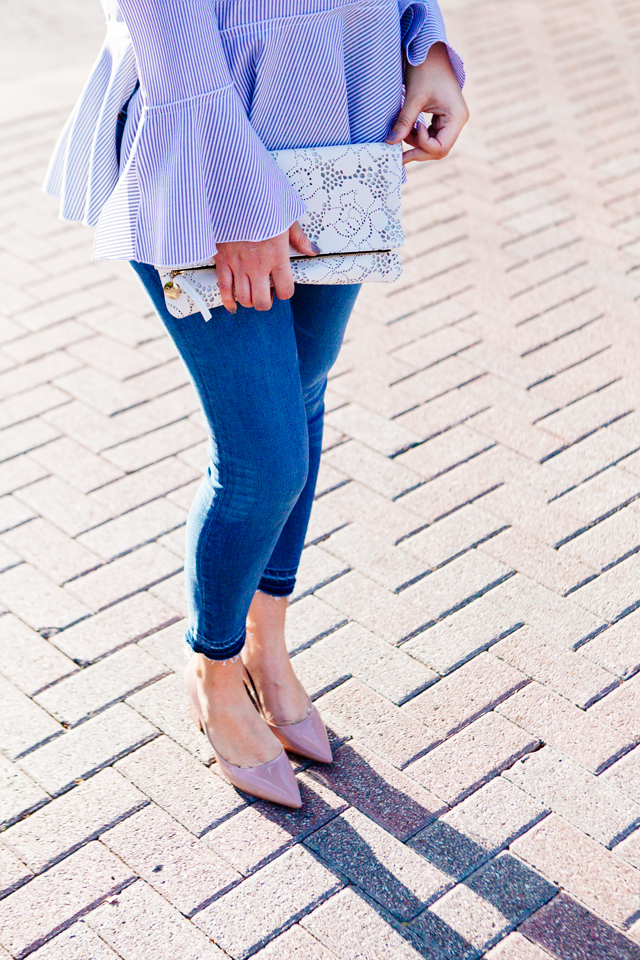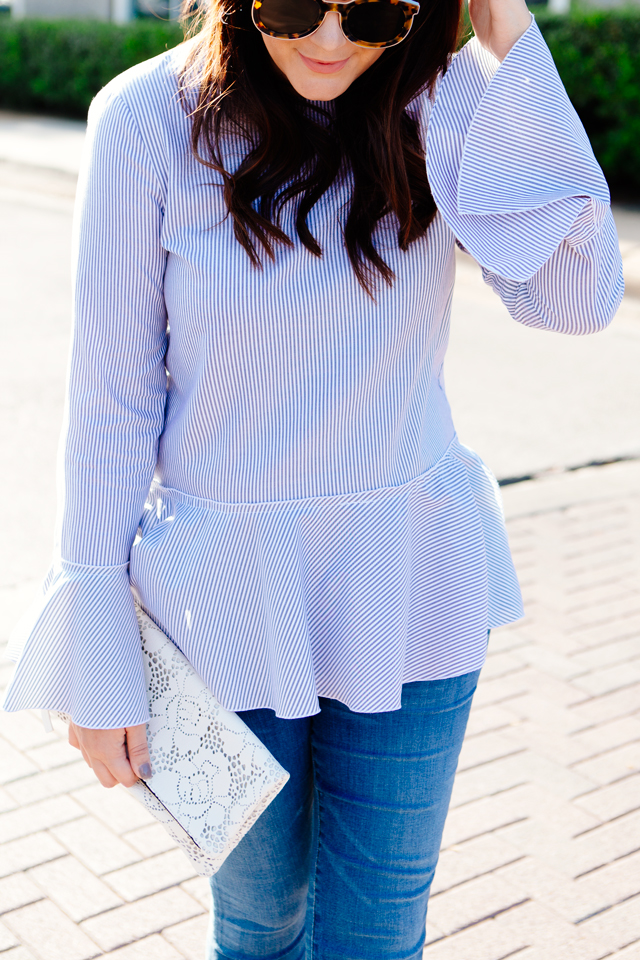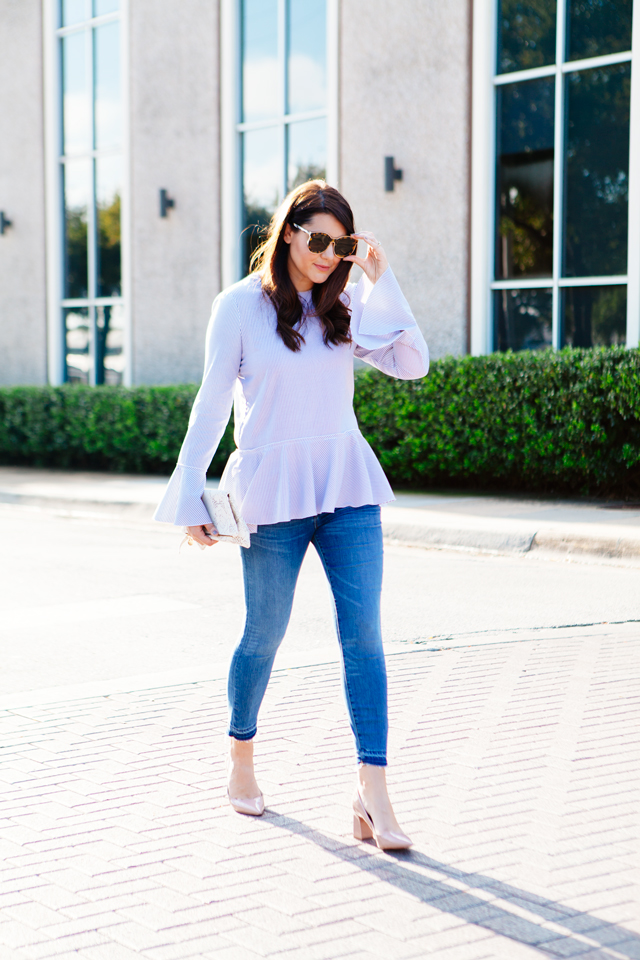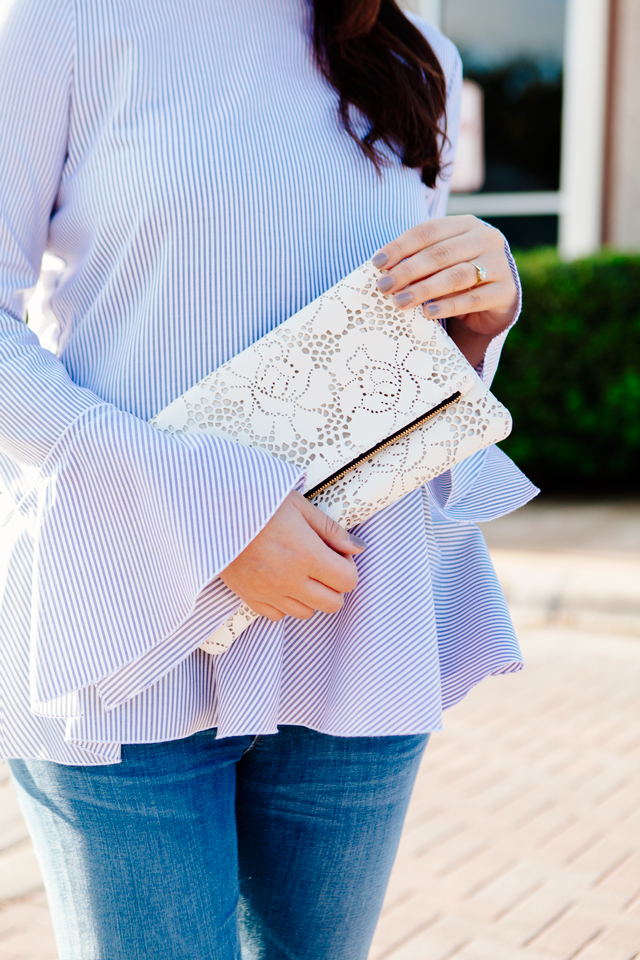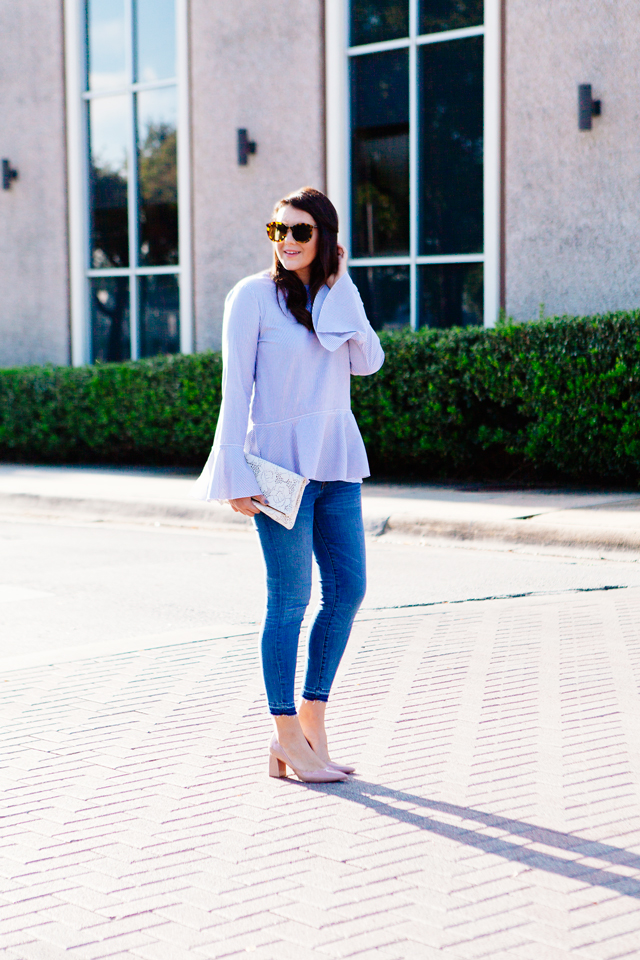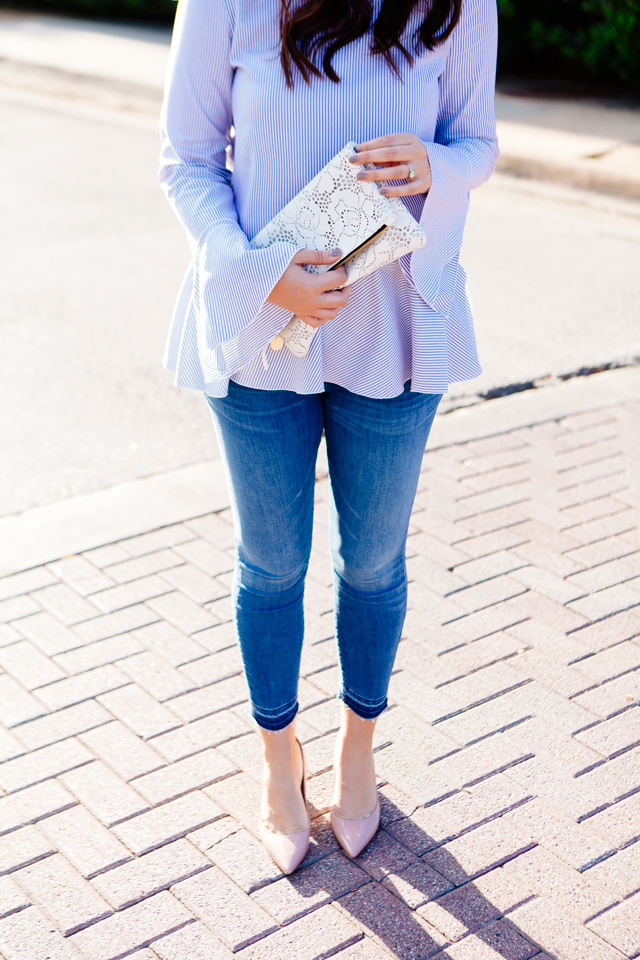 I have long been a fan of Clare V. and her clutches. I received the iconic animal print clutch years ago and loved it to death practically. It still comes out in rotation from date nights to events, etc. But as handbags tend to get bigger and bigger each season, sometimes I forget about the beauty and simplicity of a clutch. In fact, just the other day I was thinking 'where have all the clutches gone?'** And I suppose Clare V. heard me all the way up in her studio because she was all like 'Kendi — they are all right here for you.' And by right here I mean at Nordstrom. That's right, they started carrying her full fall line, as if I needed another reason to Nordstrom.
This lace beauty is actually leather work cut into intricate lace detail. The things people can make sometimes amaze me. And I love that it's not actually lace because the chance of me getting cloth dirty are very high, but not with leather. I love that it is soft and structured all at once. Can I be in love with a  clutch? It might be too soon to tell but yes. I also love this clutch with the eyes! You just can't go wrong with a neutral but clever clutch.
You can see Clare V's full line at Nordstrom here! Or find my favorites below. I also love this tote. That stripe makes me want to pack it up and go to Paris. Who wants to go with? We can all get matching totes and be those people 😉

*This post is sponsored by Clare V. Thank you for supporting the brands that support this blog!
**This line is meant to be sung to 'Where Have All the Cowboys Gone?' by one Paule Cole. And if you don't know that reference I just can't with you right now.