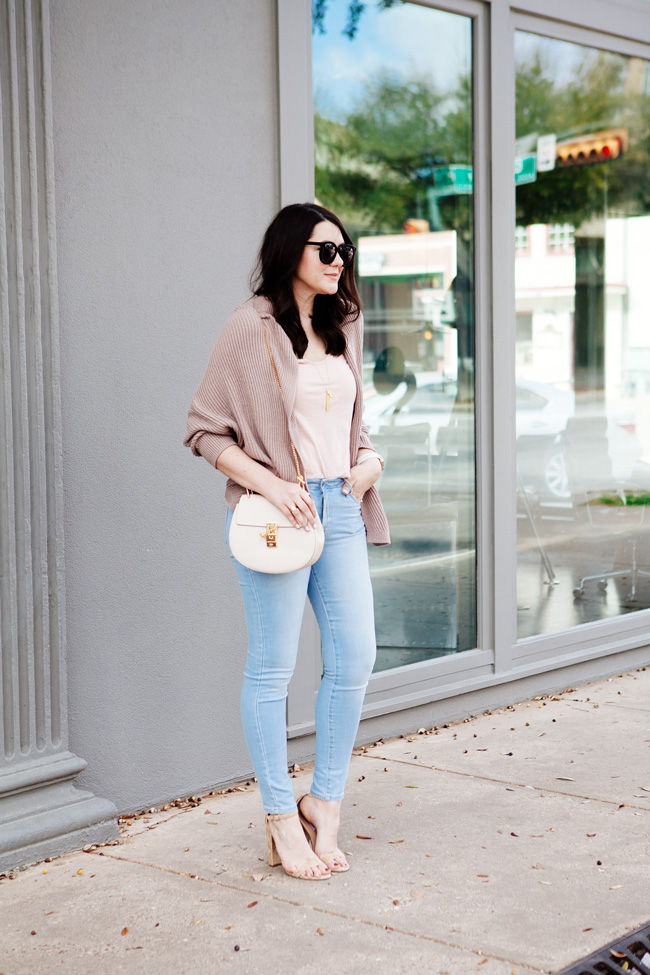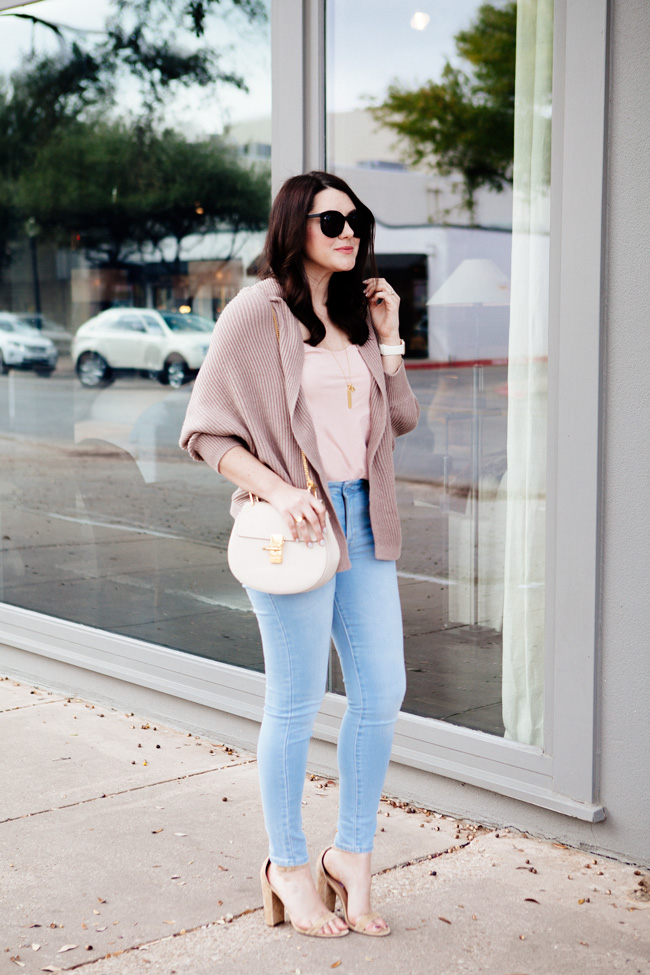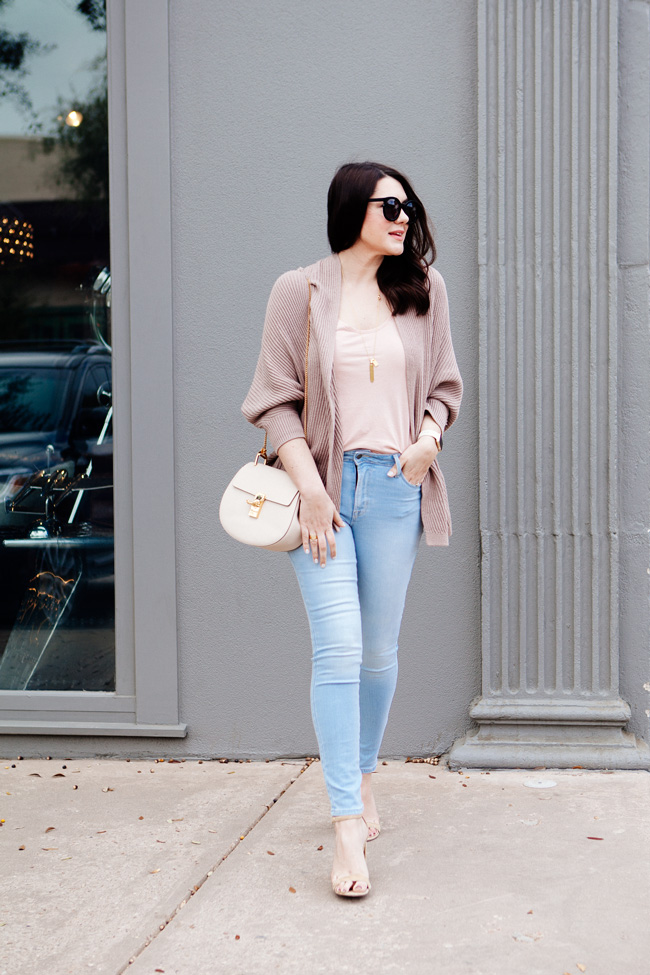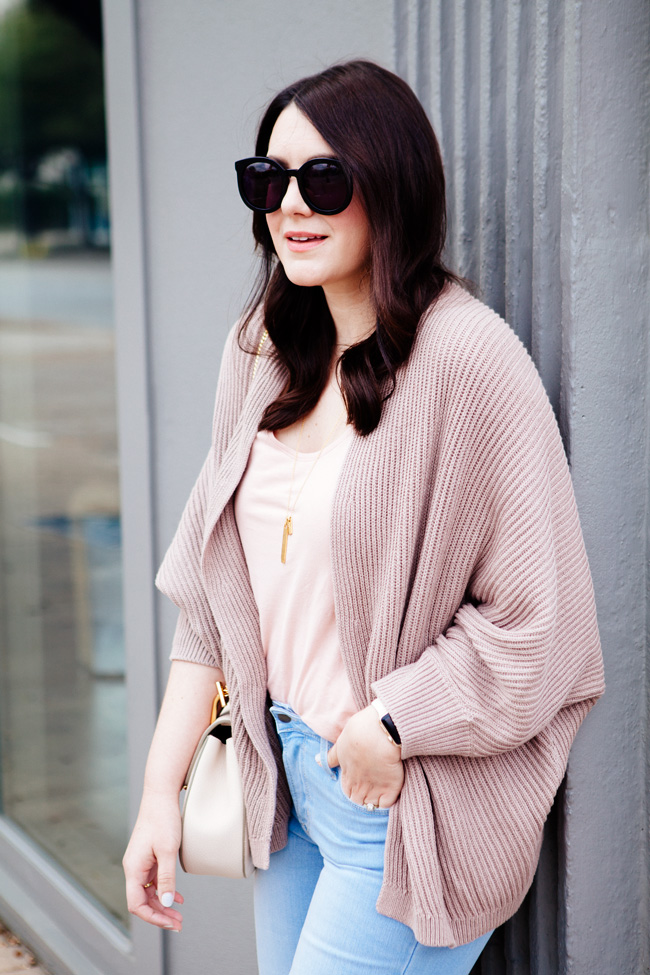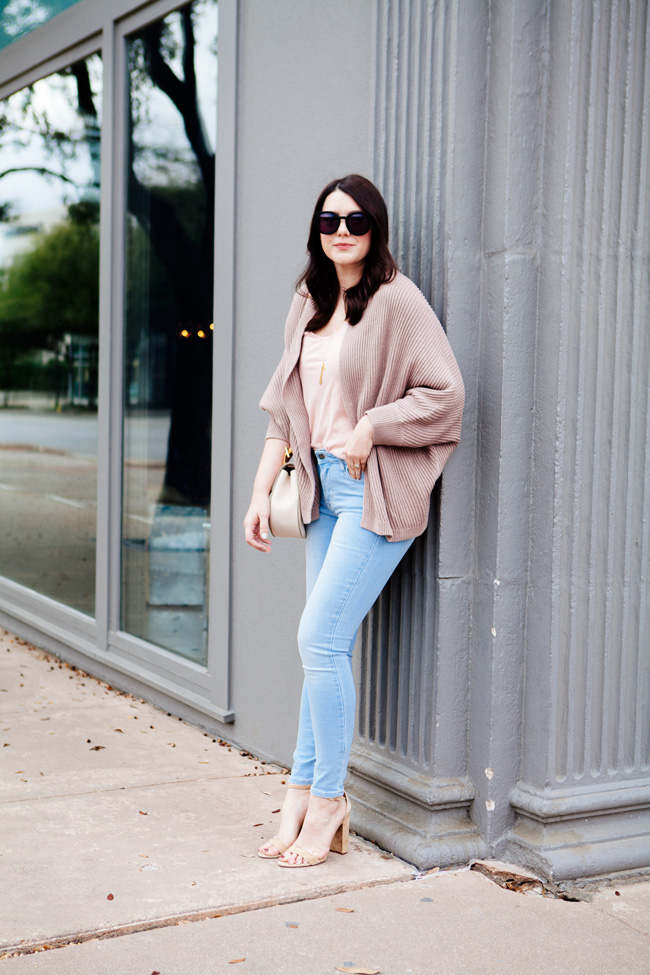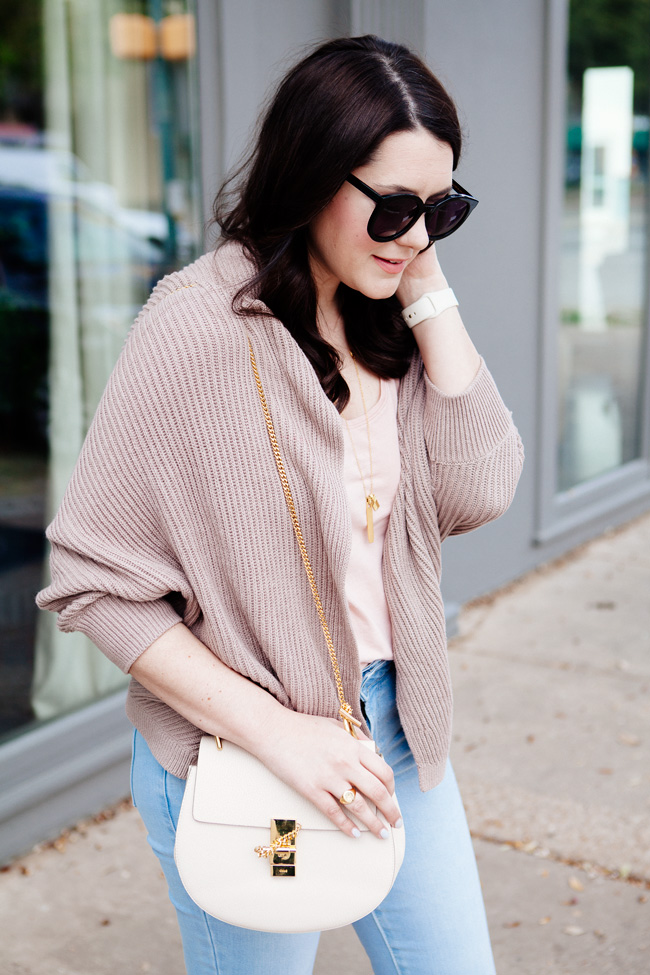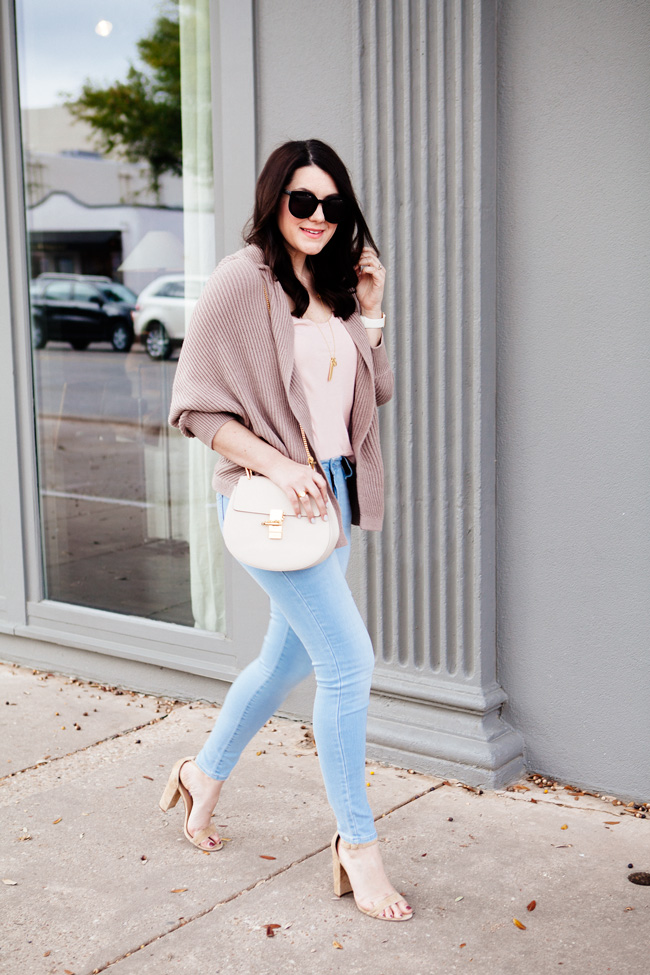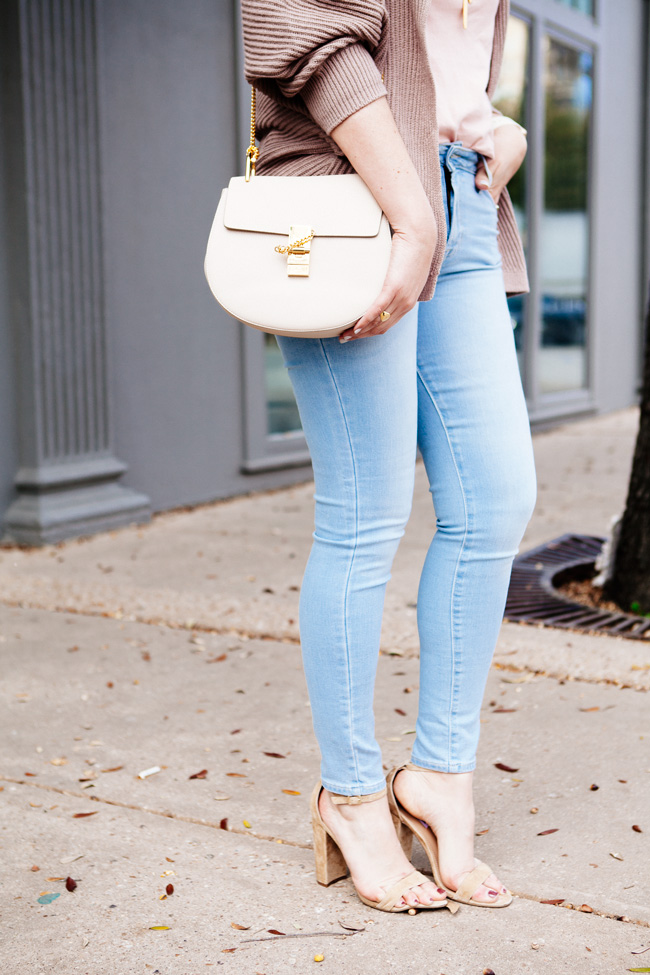 Often times when I dress for comfort, I think shoes first and my head goes to sneakers. If my head says with sneakers, my heart says with yoga pants But not everyday can include sneaks and yoga pants, so I have to figure out a sneaky way to dress comfortable but still look polished and pulled together. I want to change the idea of comfort dressing; it doesn't always have to look messy. (Not to offend the weekend version of myself. You go girl with your yoga pants and sweater and sneaks and the carefully crafted messy half pony, half bun.) Thinking about comfort I always start with denim first. If I'm going for comfort I like to think of soft layers, a tee, a jacket, a cardigan. Anything that I can punch up with a few accessories and a pair of comfortable heels. (Style note: this block heel is coming in hot for spring and it's a godsend. The thick heel is much easier to take on for a full day than a stiletto.)
I like to mix comfort with chic pieces — a slouchy cardigan with strappy heels. Sneaks with a classic blazer. There are so many ways to mix the world of styled and comfort and they all start with denim. Old Navy introduced their newest fit with their super soft denim — it has equal parts spandex and stretch which means you've got equal parts style and comfort. You just can't beat that combination.
(PS: And if you buy a pair of jeans online your entire order ships free! Or if you're an in-store kind of girl, the "Try-on-athon"  is going on now through 2/22 and Old Navy will pay you $5 to try on jeans that goes towards a $35 purchase! Friends tell friends about good denim and good sales.)
*This post is brought to you in collaboration with Old Navy. Thank you for supporting the brands that support this blog!