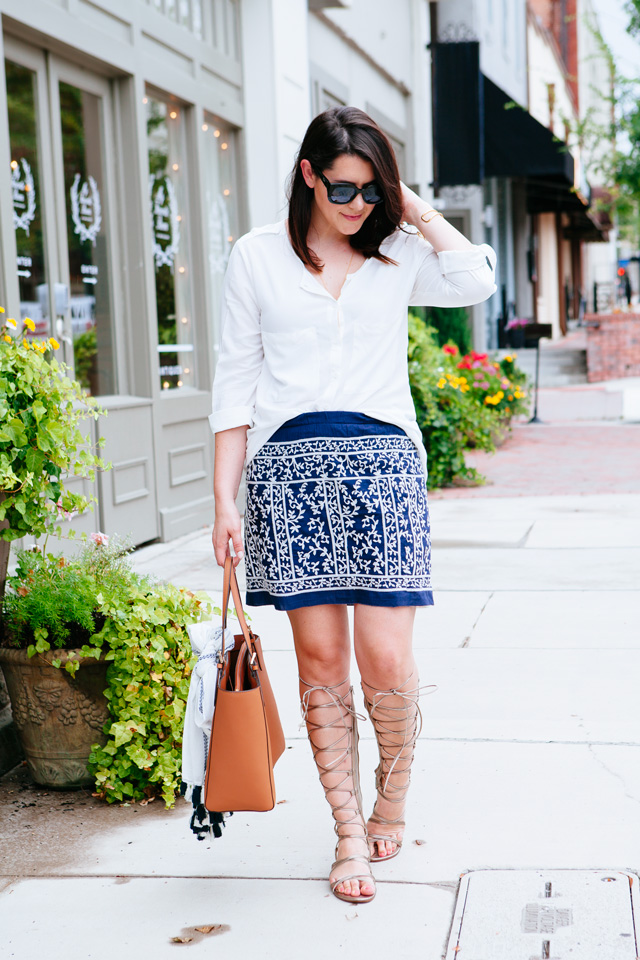 Gladiator sandals have never really caught my eye before now. Sure, I've seen them for a few seasons and I've always liked them on others, but for me I just didn't jump on them like I have other trends. But this summer was different. I was drawn to them like a moth to the flame. The mission was clear: I needed me some gladiator sandals. I started the search with Stuart Weitzman, since they are the first ones I think of when I hear gladiator sandals. I believe they invented the gladiator sandals (or at least revived it from the Roman Empire — which good for them, you know?) I ended up finding these
Stuart Weitzman sandals
for almost half off on a fluke Amazon search. I didn't realize at the time what a steal I was getting, but no complaints here. You can take 50% off my order anytime, Amazon.
I have searched high and low to find other gladiator sandals for all budgets. And even for all lengths — some hit at the ankle and some go up to the knee. Depends on your gladiator preference, of course. I like both looks and don't think you can go wrong with either. I also found these Steve Madden sandals are almost identical to the ones I'm wearing but for under $100. See more options below!

JavaScript is currently disabled in this browser. Reactivate it to view this content.
________________________
Stuart Weitzman Sparta Sandals / Under $100 option here!
__________________________

JavaScript is currently disabled in this browser. Reactivate it to view this content.