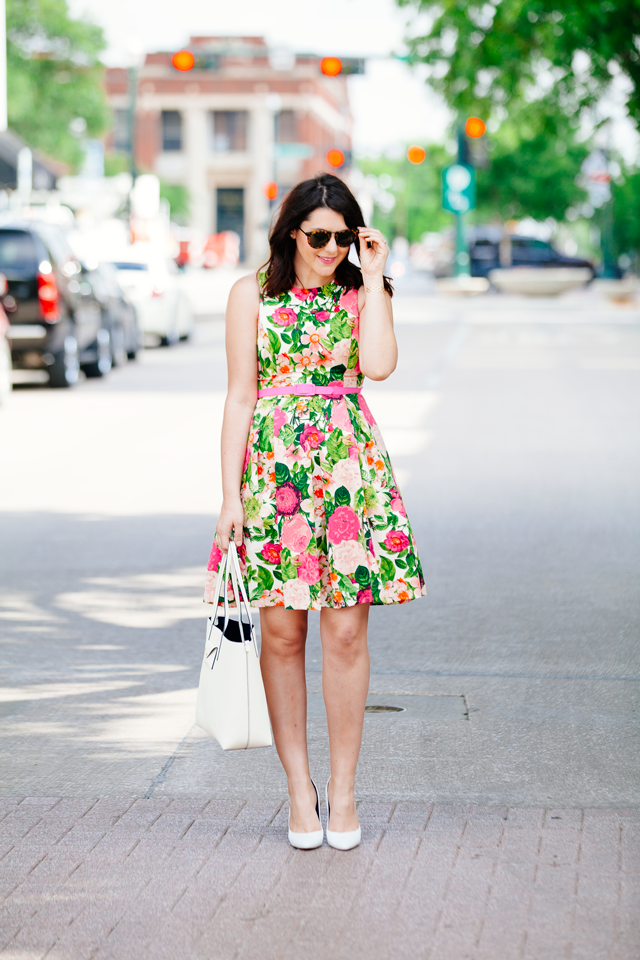 Two things: I did not go to the Kentucky Derby nor watch it and I do realize that it has now passed so my post title has little relevance. BUT I can still dress like it's Derby Day. I'm also not wearing a fabulous hat but you can imagine it right? In fact do me a favor and always imagine me in a fabulous hat at all times. Thank you in advance.
I've been waiting for it to warm up just a little bit more before I wore this dress again so I could wear it without a jacket or blazer. The
last time I wore it
with
this striped jacket
— which is on sale no by the way — I loved it so much that I thought
"well damn it, Kendi. How are you ever going to wear this dress again without this jacket?"
But I think the white shoes, white tote and the imaginary hat are doing this pretty dress justice. I mean, how can you mess up a pretty floral dress? It's just not possible.
_____________________
______________________

JavaScript is currently disabled in this browser. Reactivate it to view this content.