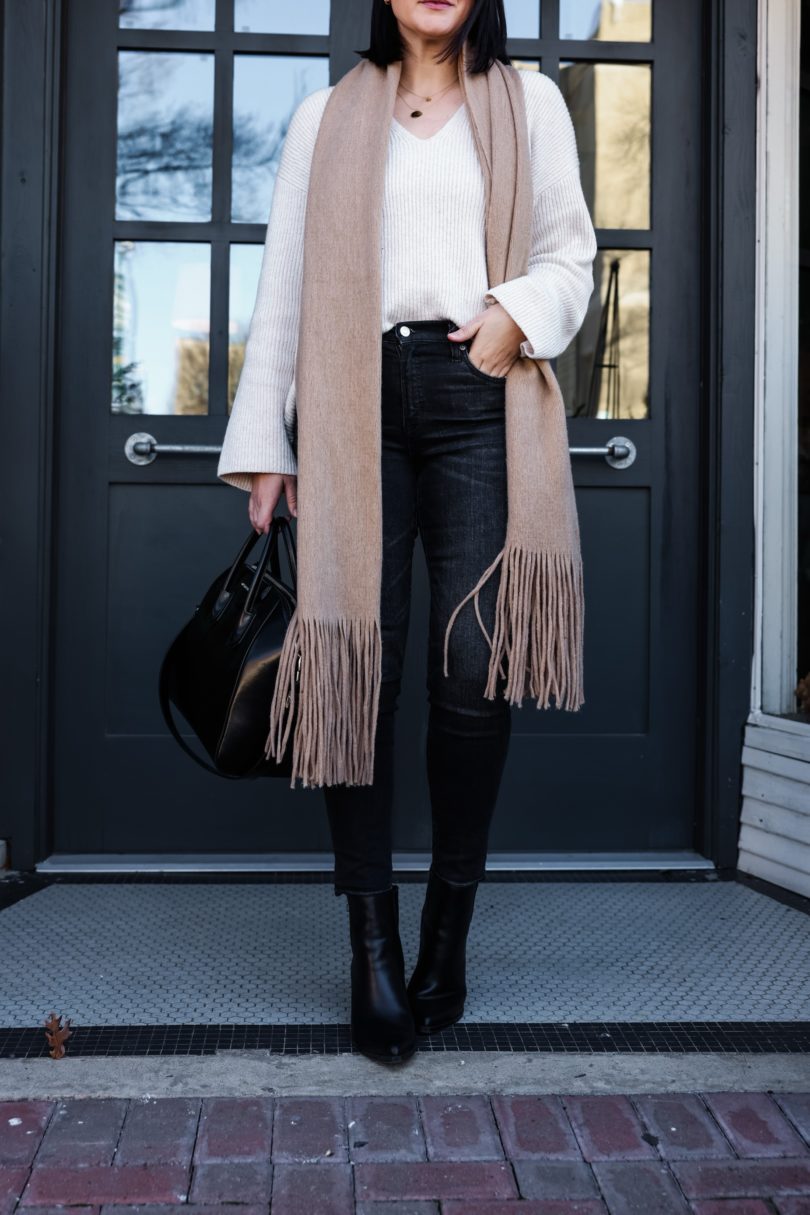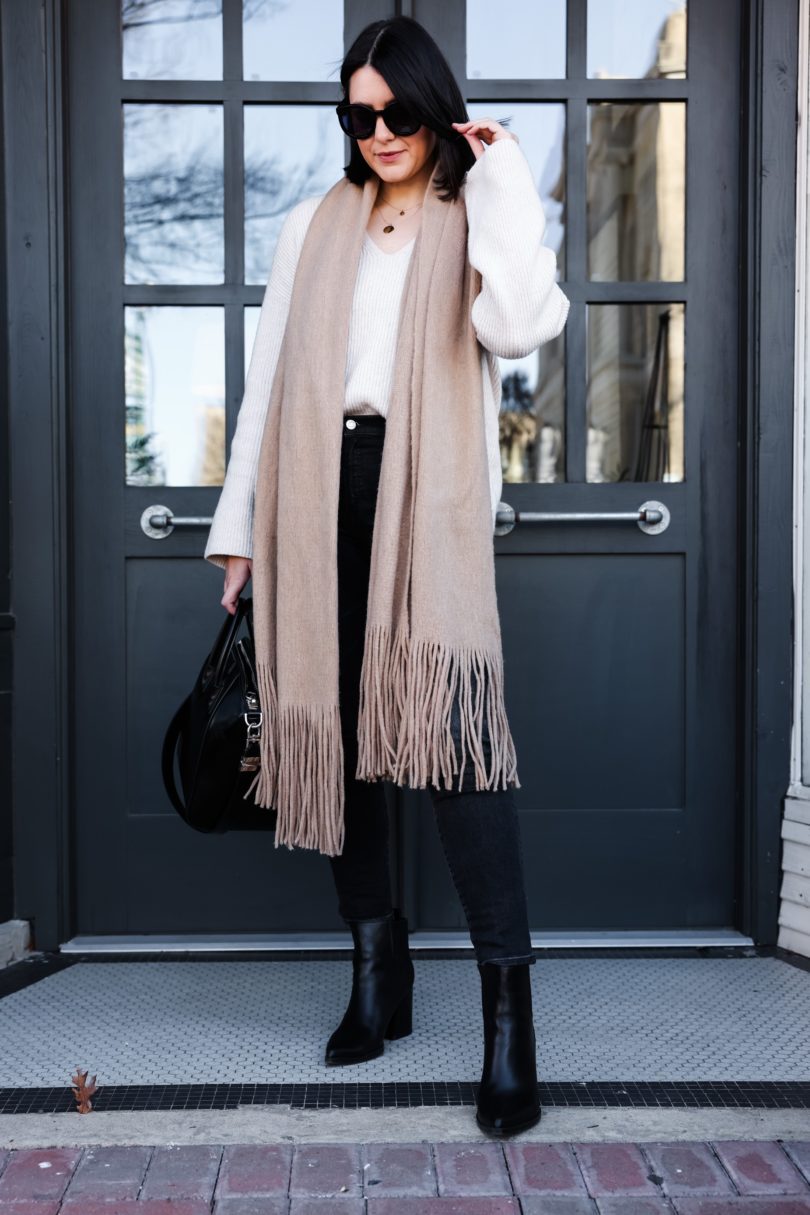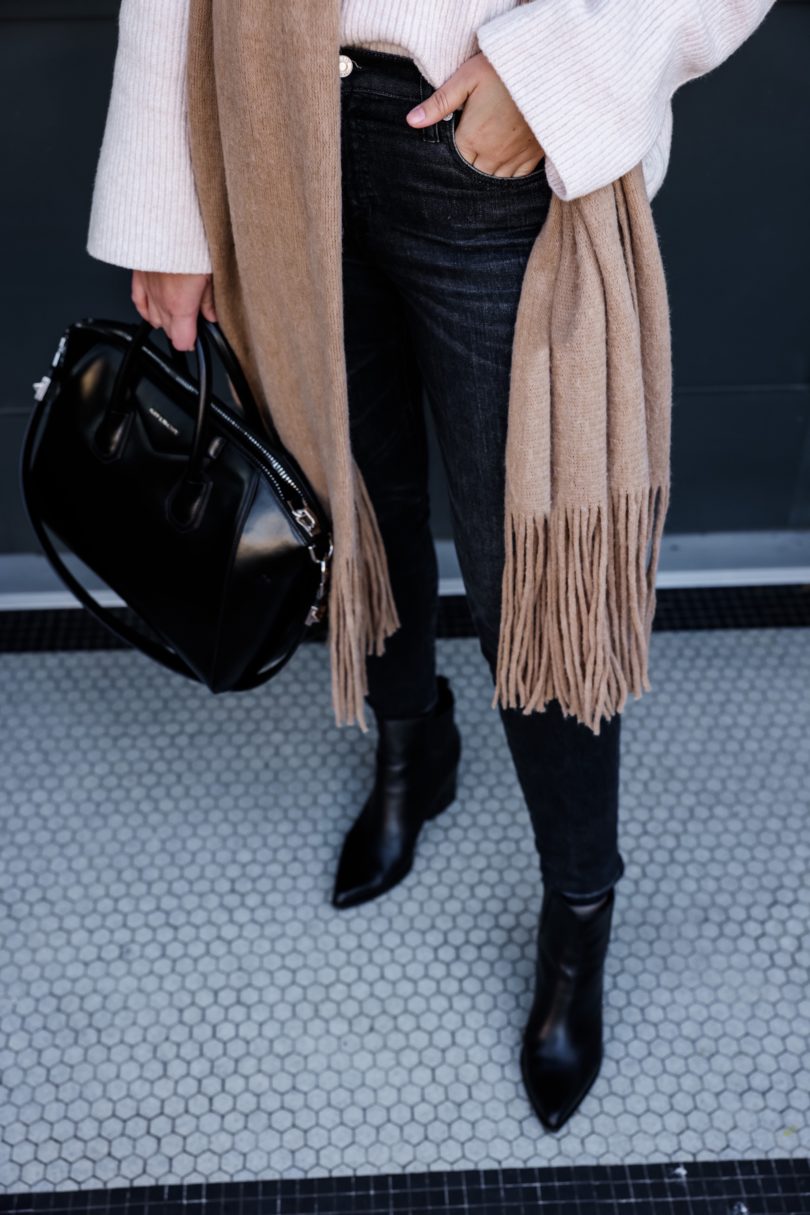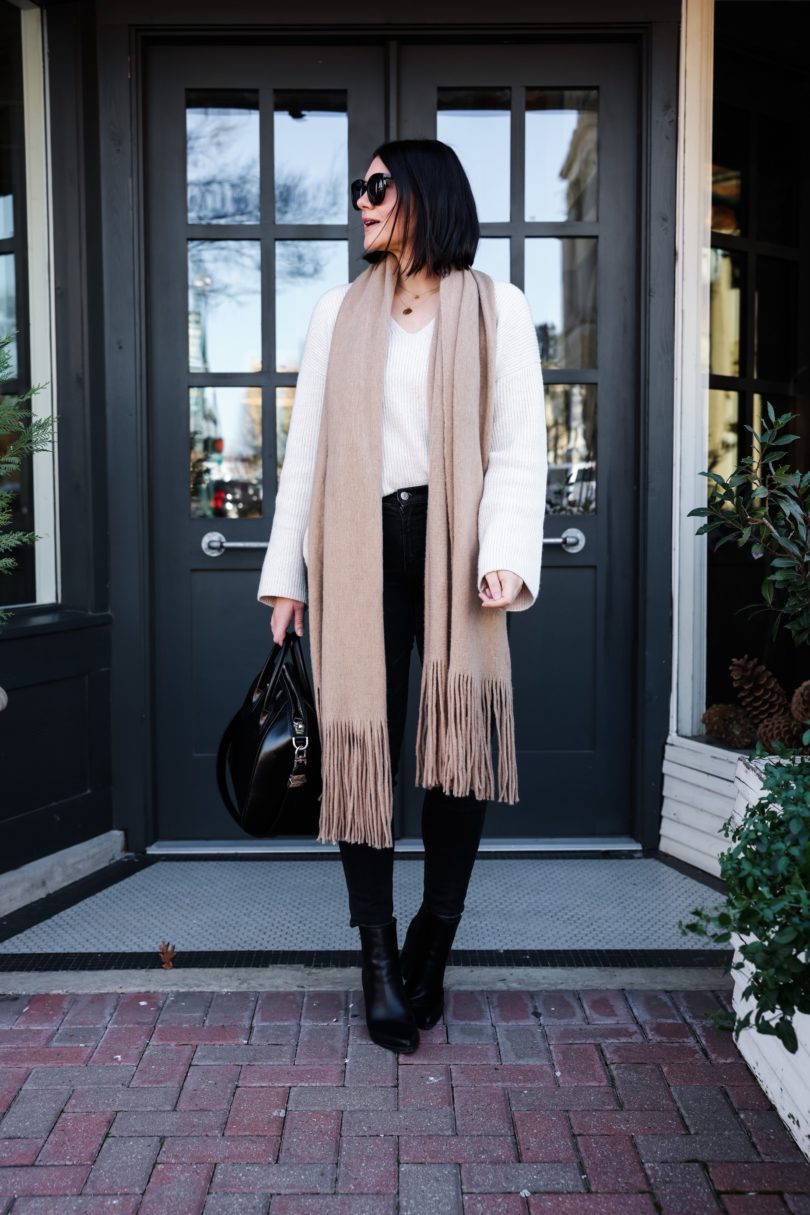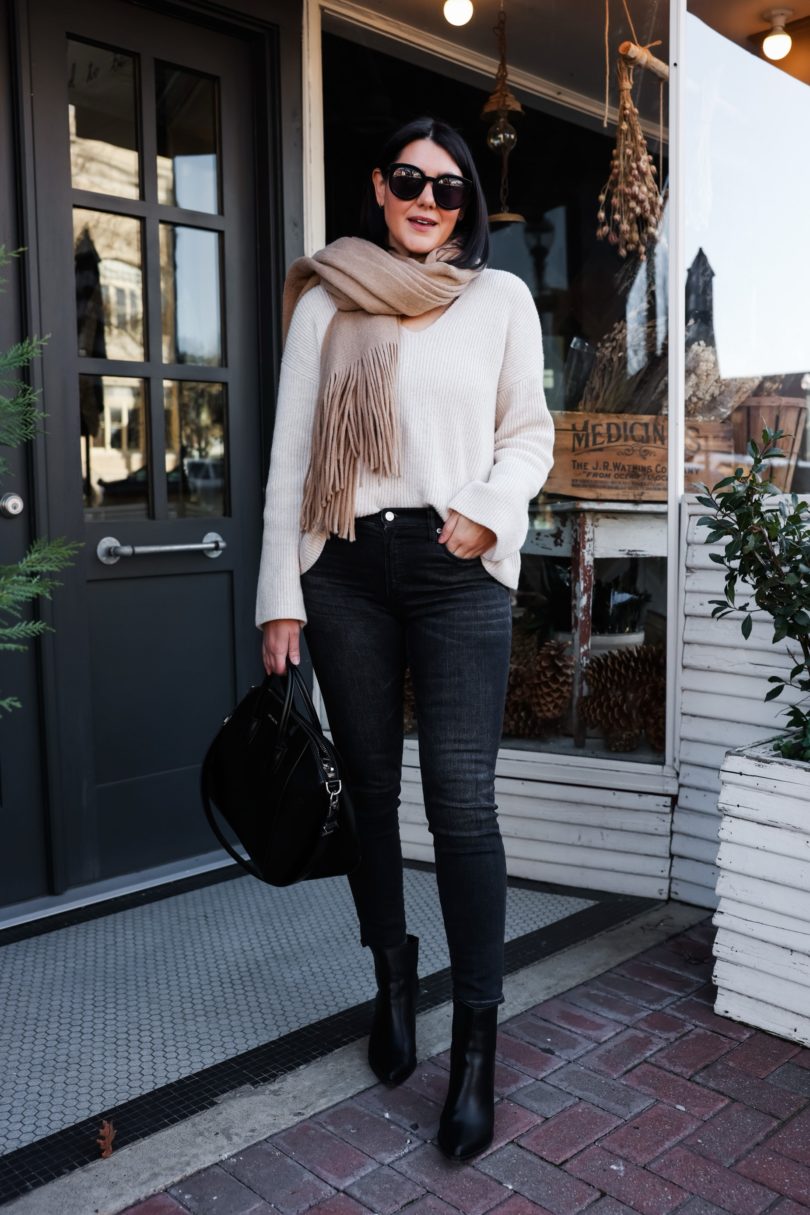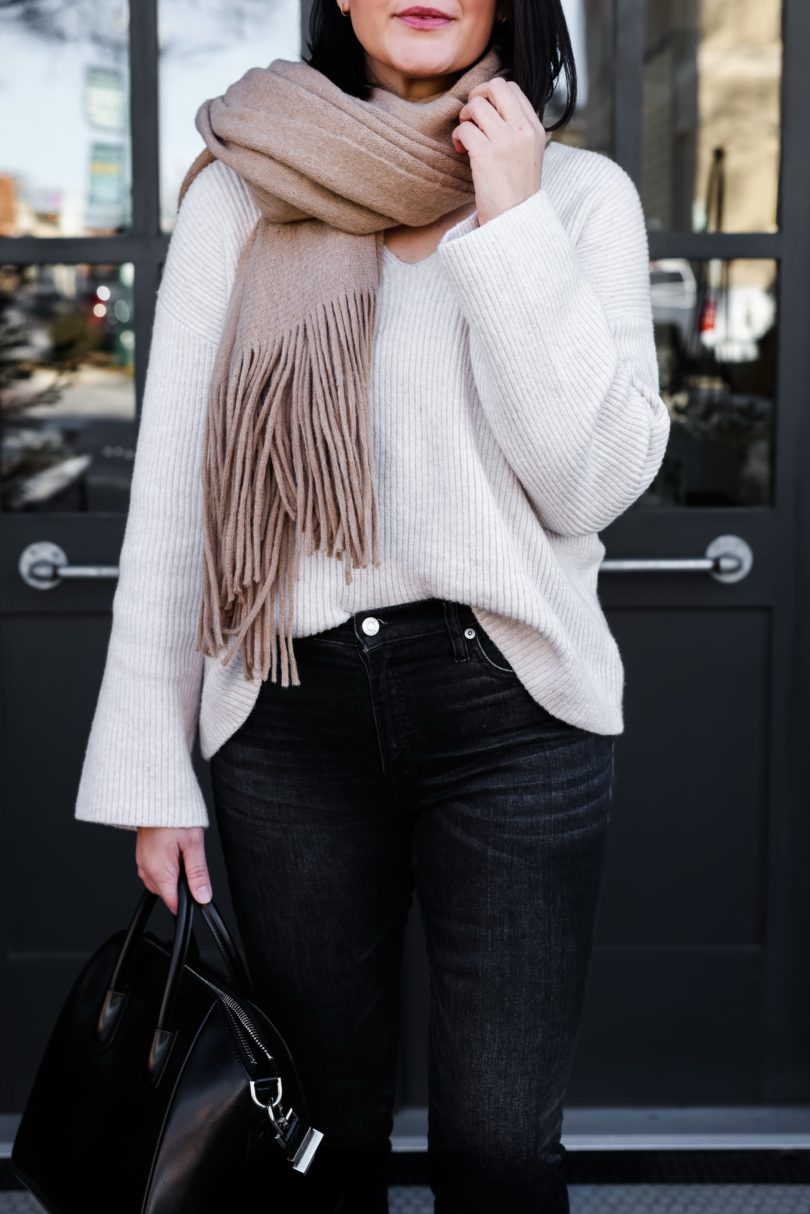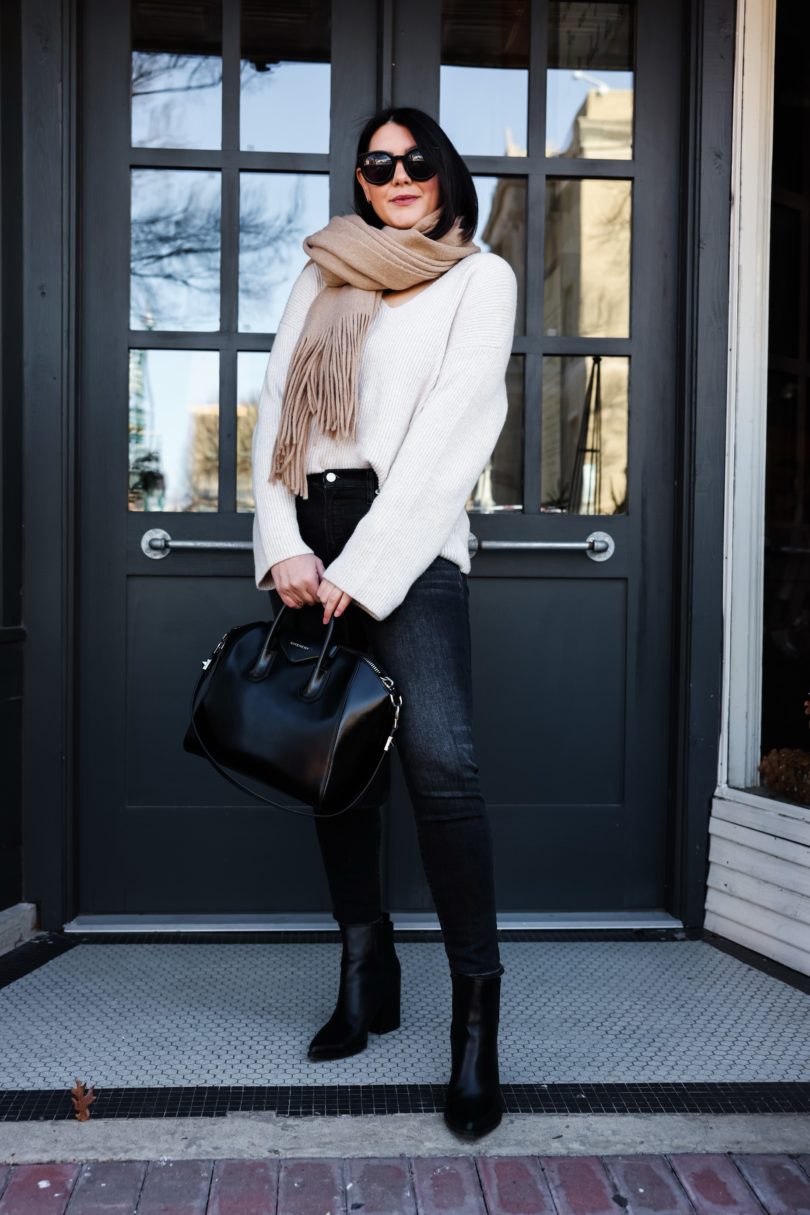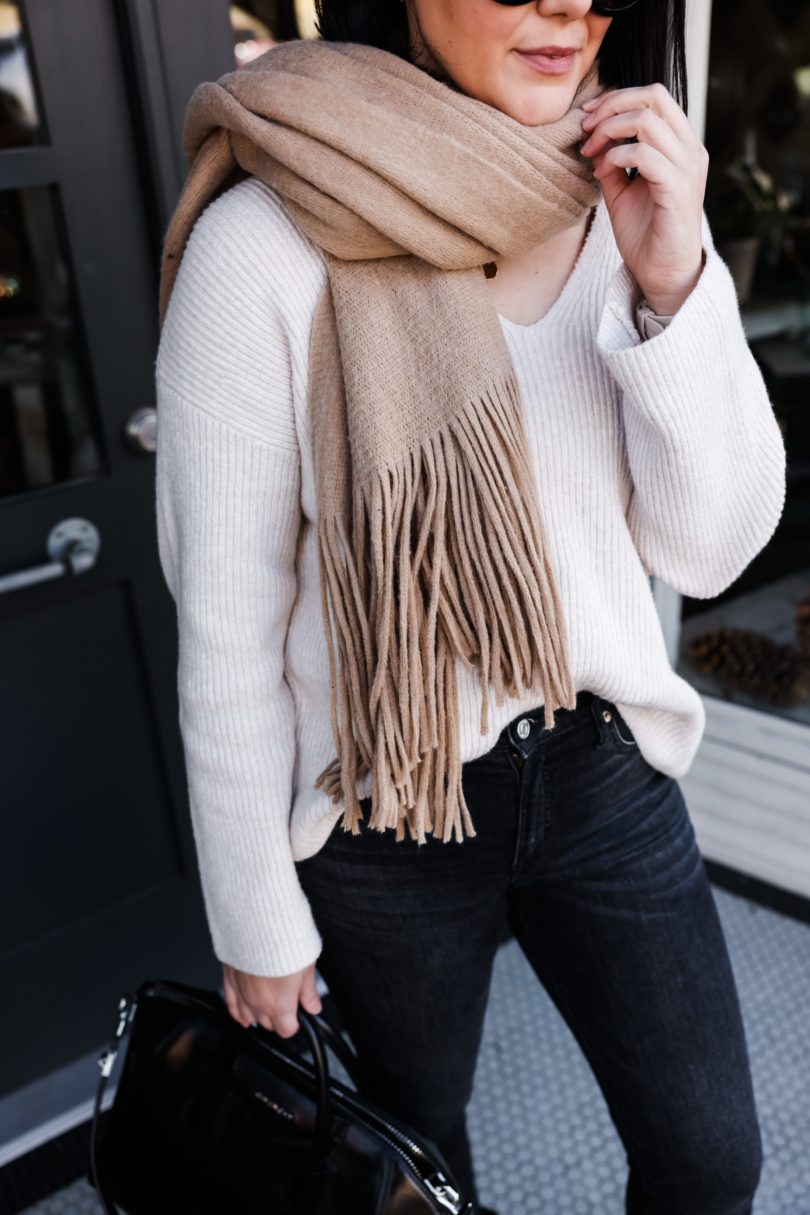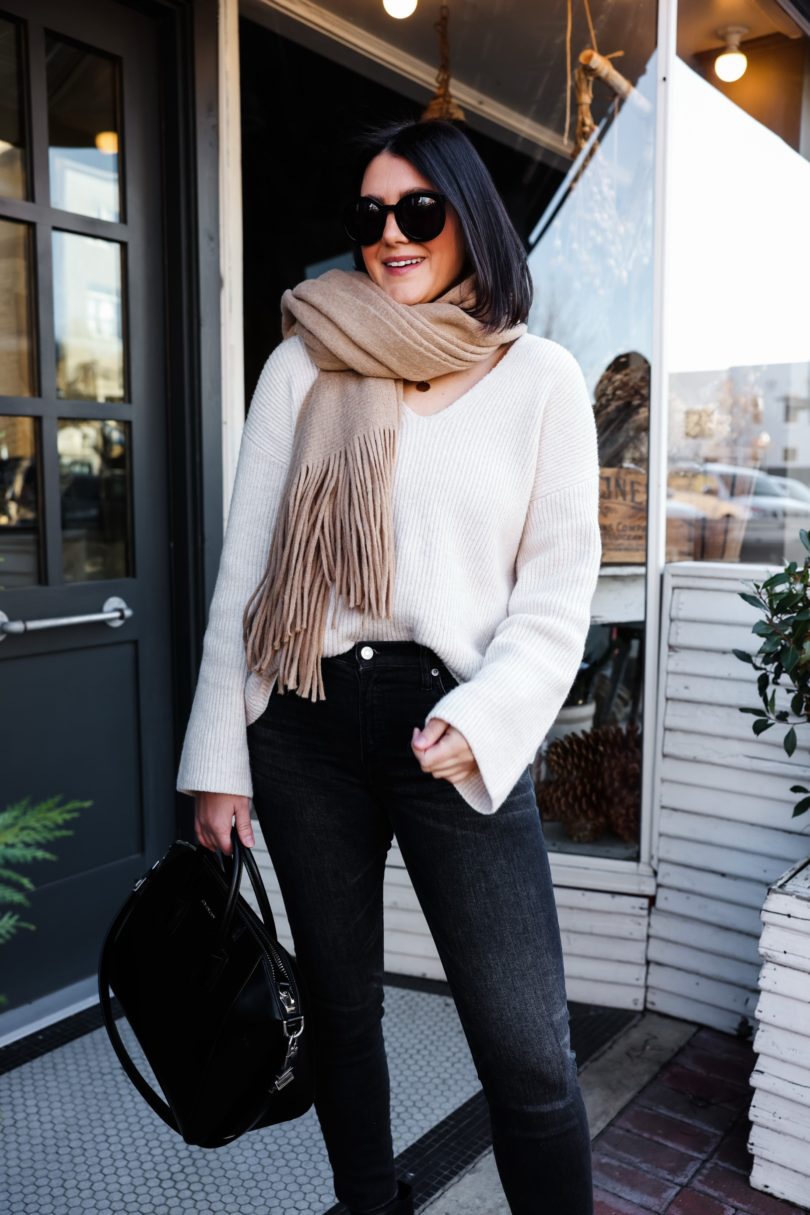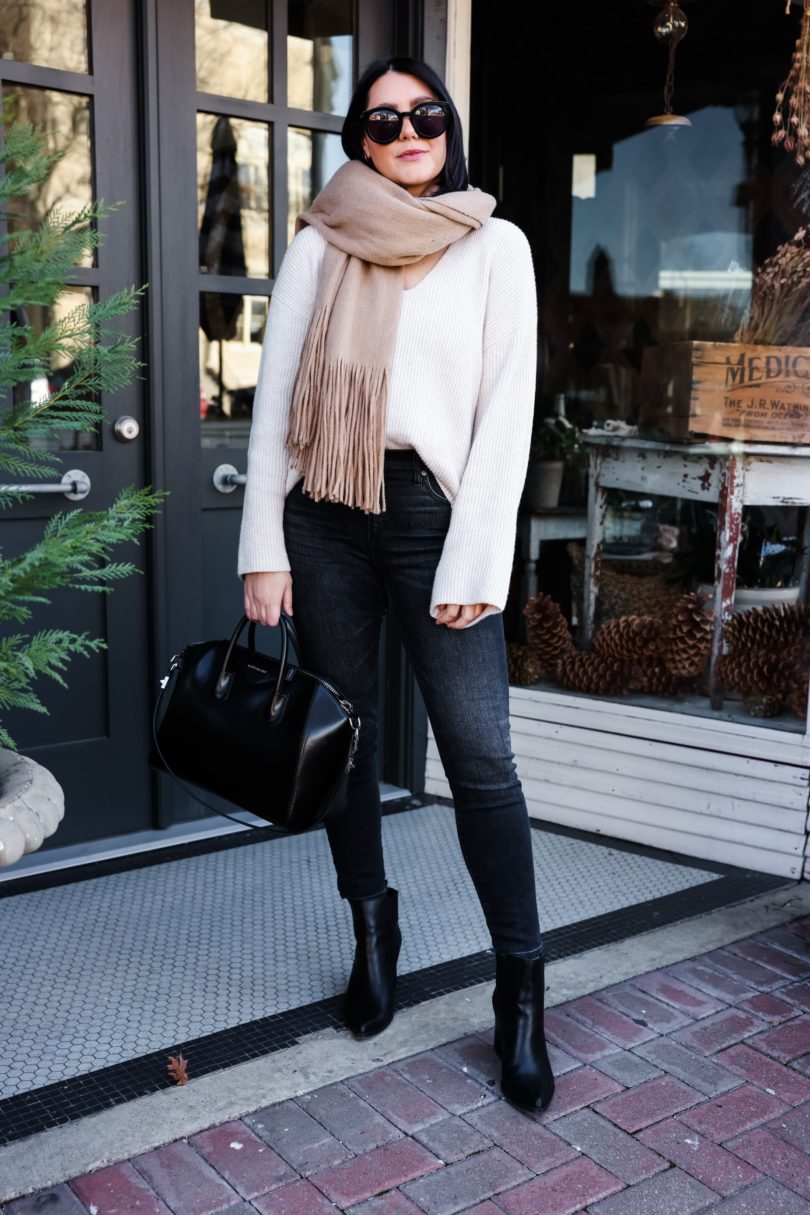 A big scarf — we love to see it! But which way do you love to see it is the big question. You see when we were shooting these photos I had it done up at first, wrapped around my neck and tossed oh-so-casually over my shoulder. This was Bryan's favorite scarf look. But then I started feeling like a snowman. A chic snowman, but still a three-part snowman. So then I wore it in front, draped loosely and effortlessly. This was my favorite look. So we shot both and I said I'll just decide later which look to post.
Guess what? I couldn't decide. I think I like both and I can't choose a favorite. So which look do you like best? Chic snowman or loose as a goose?
You don't have to use those terms, you can just say up or down. We don't have to talk in childhood riddles, but it is my absolute honor and privilege to.
And since we are still in the middle of winter (yay?) I thought I'd round up some pretty scarves for you! This one is old…Zara? I think. But I found a remarkably close one here from Nordstrom and one from Mango for about the same price I paid for my Zara one! And a few more below:
Oh and by the way, if you are looking for the absolute, stupidly soft sweater, this one is THICK and GORGEOUS. She feels like a robe, wears like a sweater. I am in the medium and it's a loose fit but TTS. Find it here!