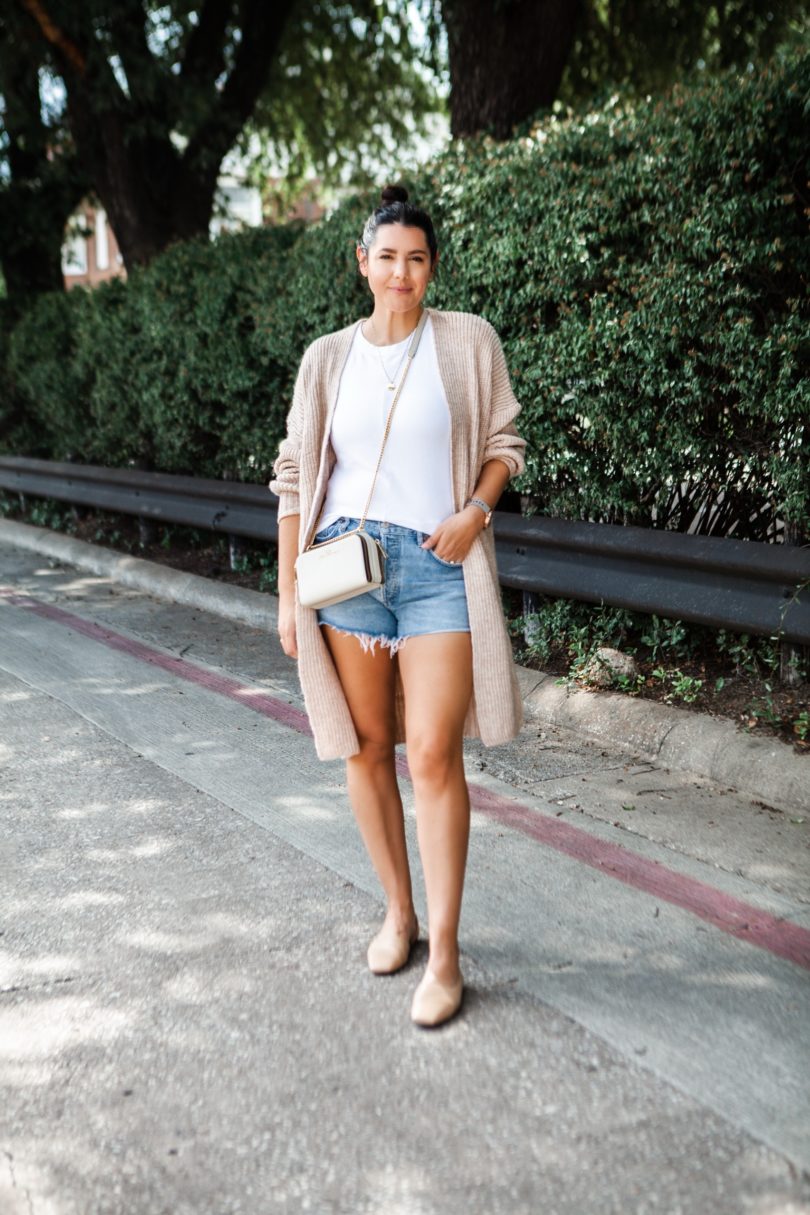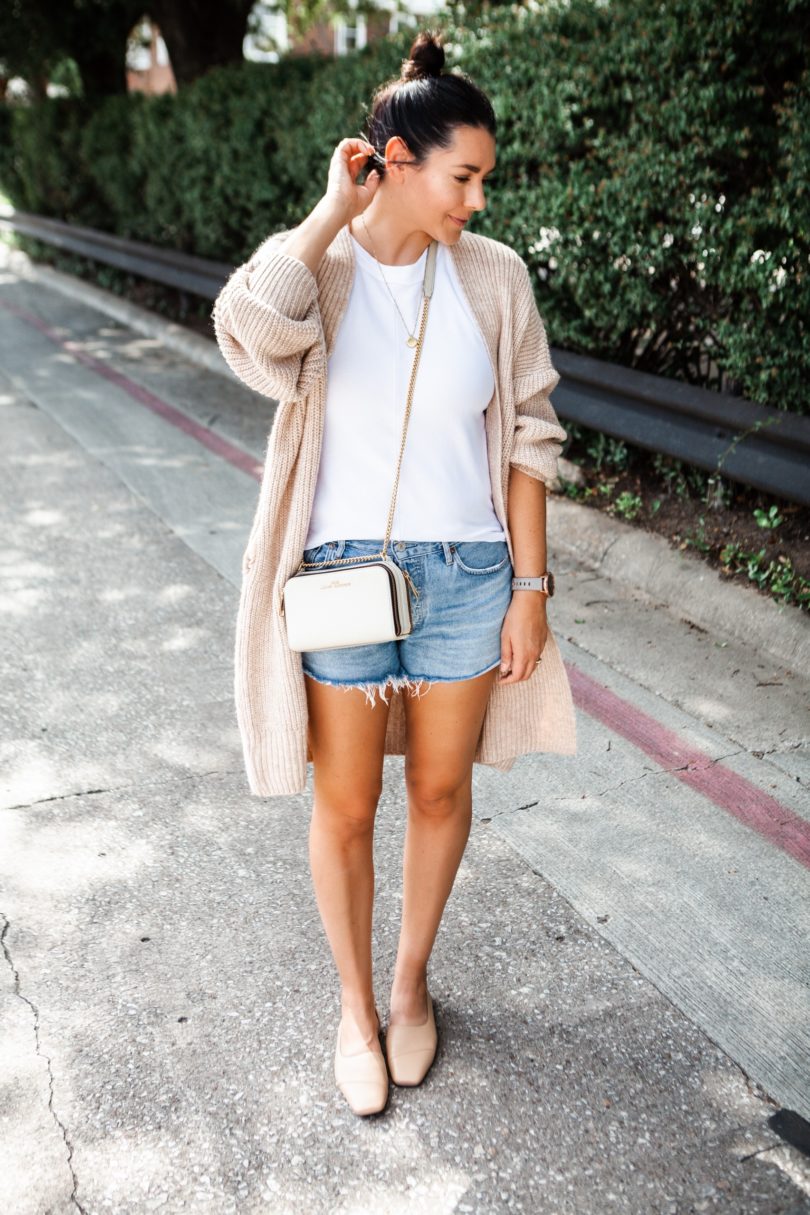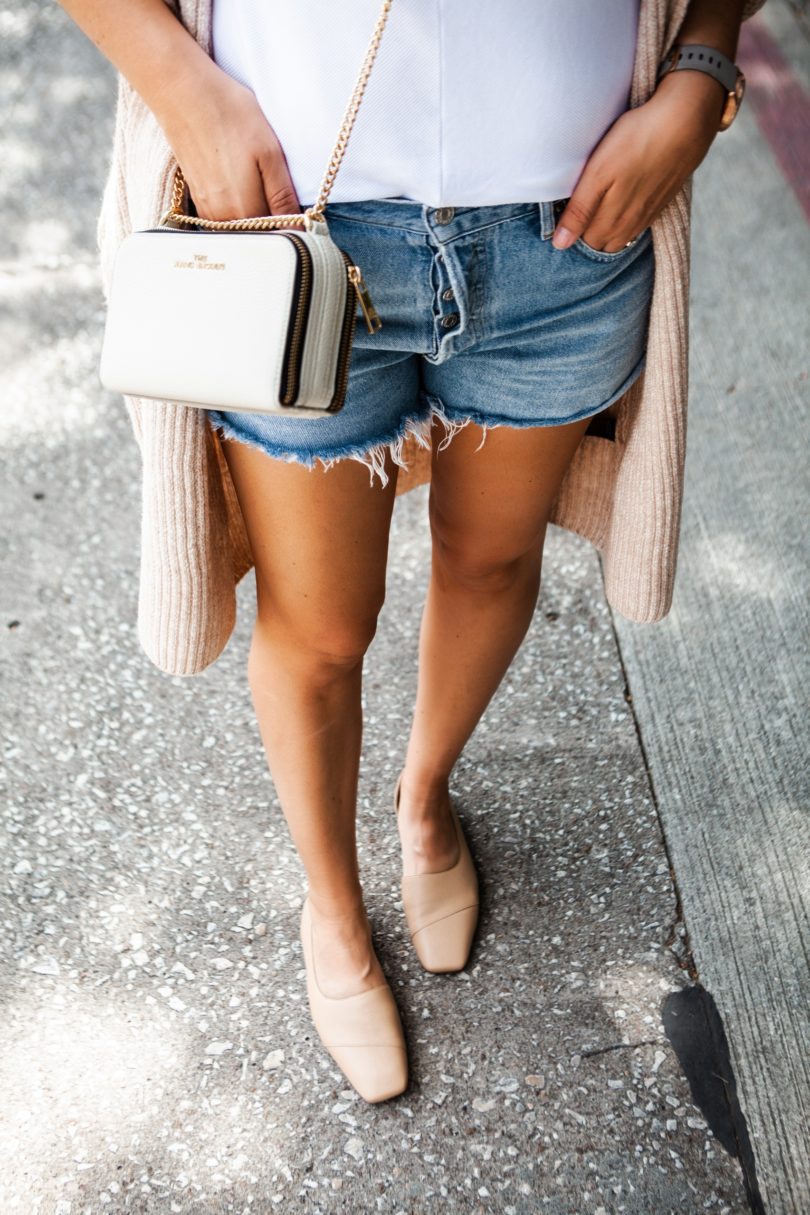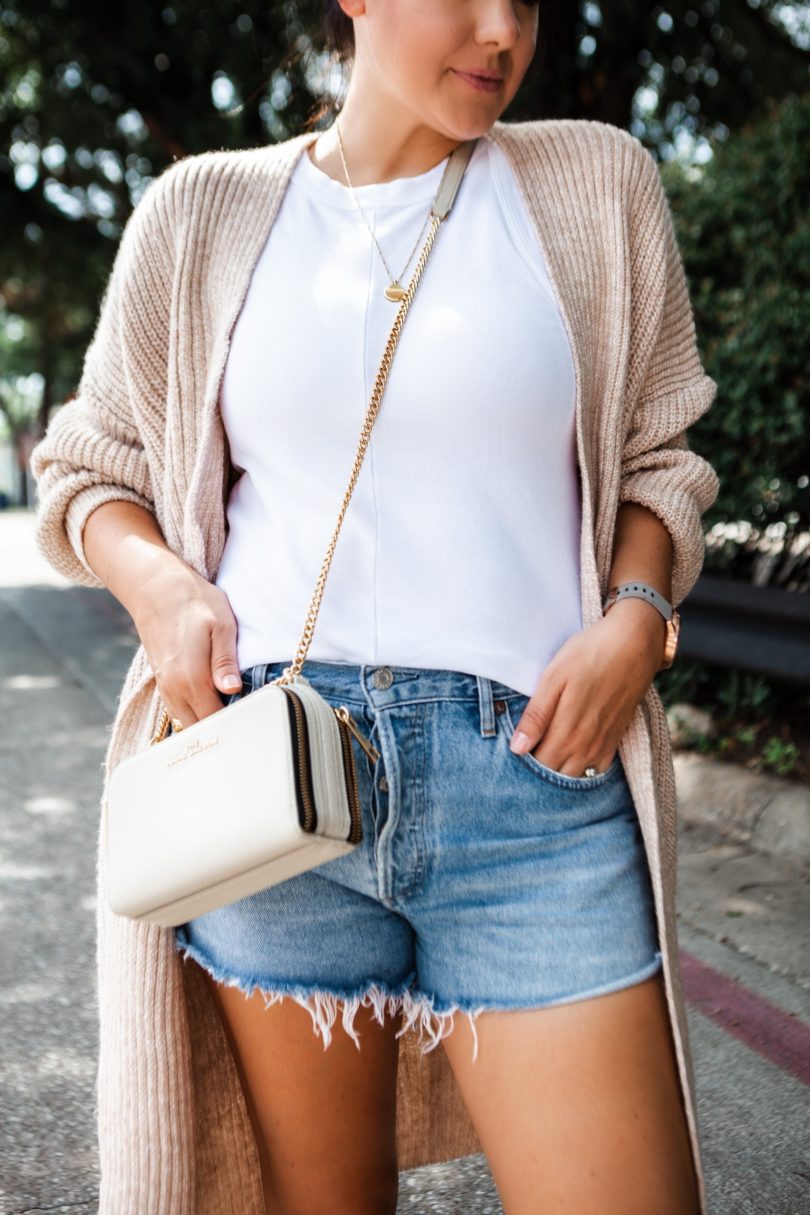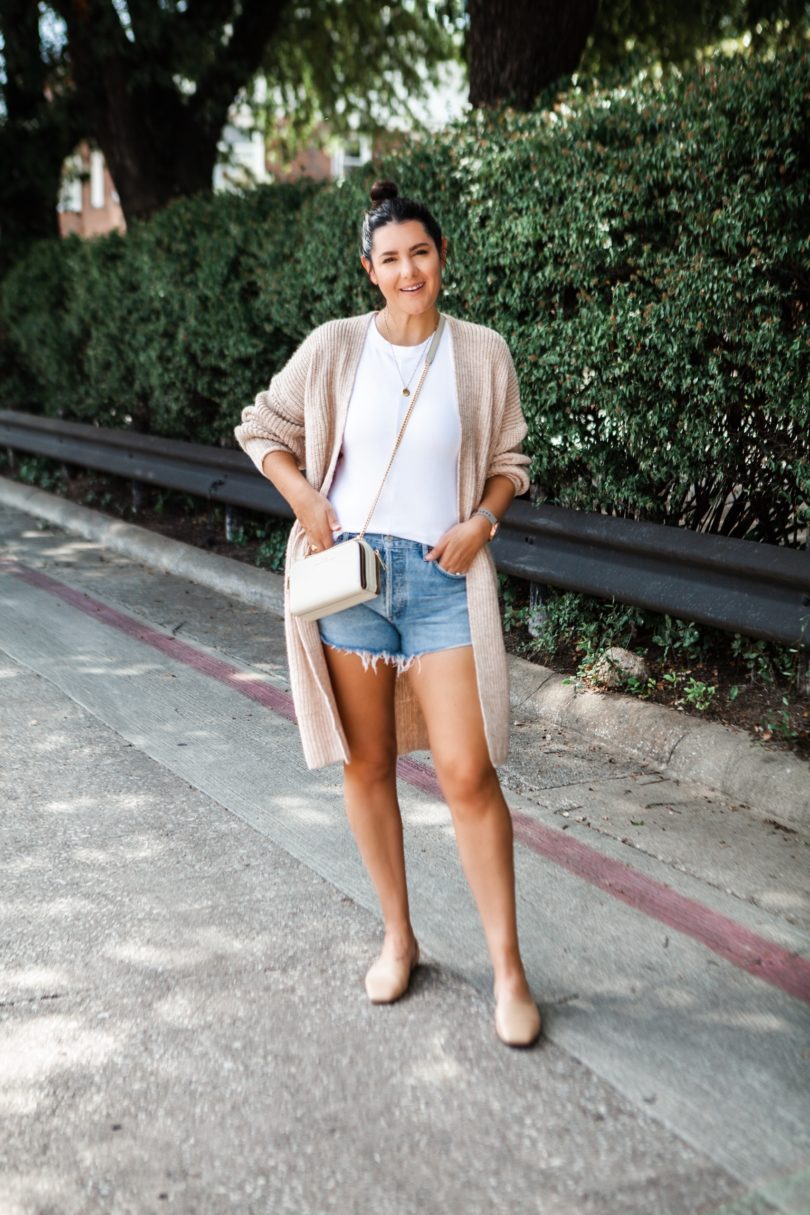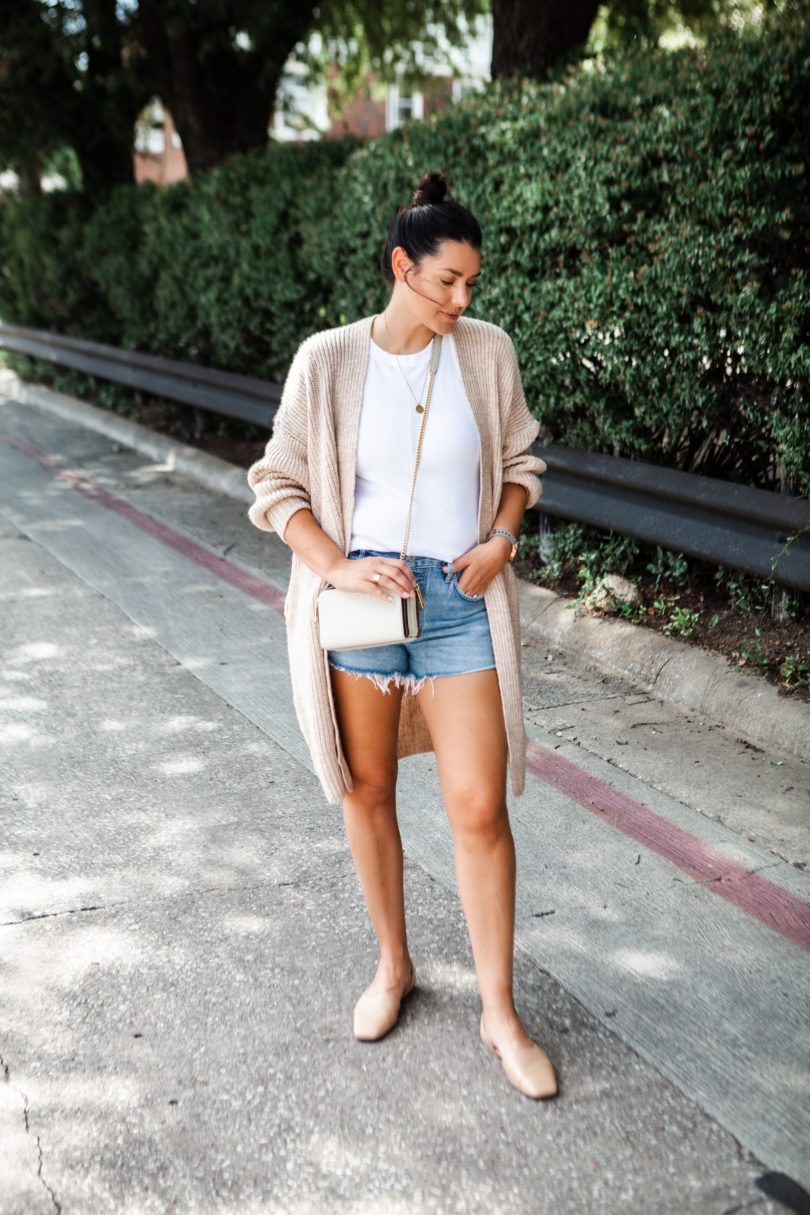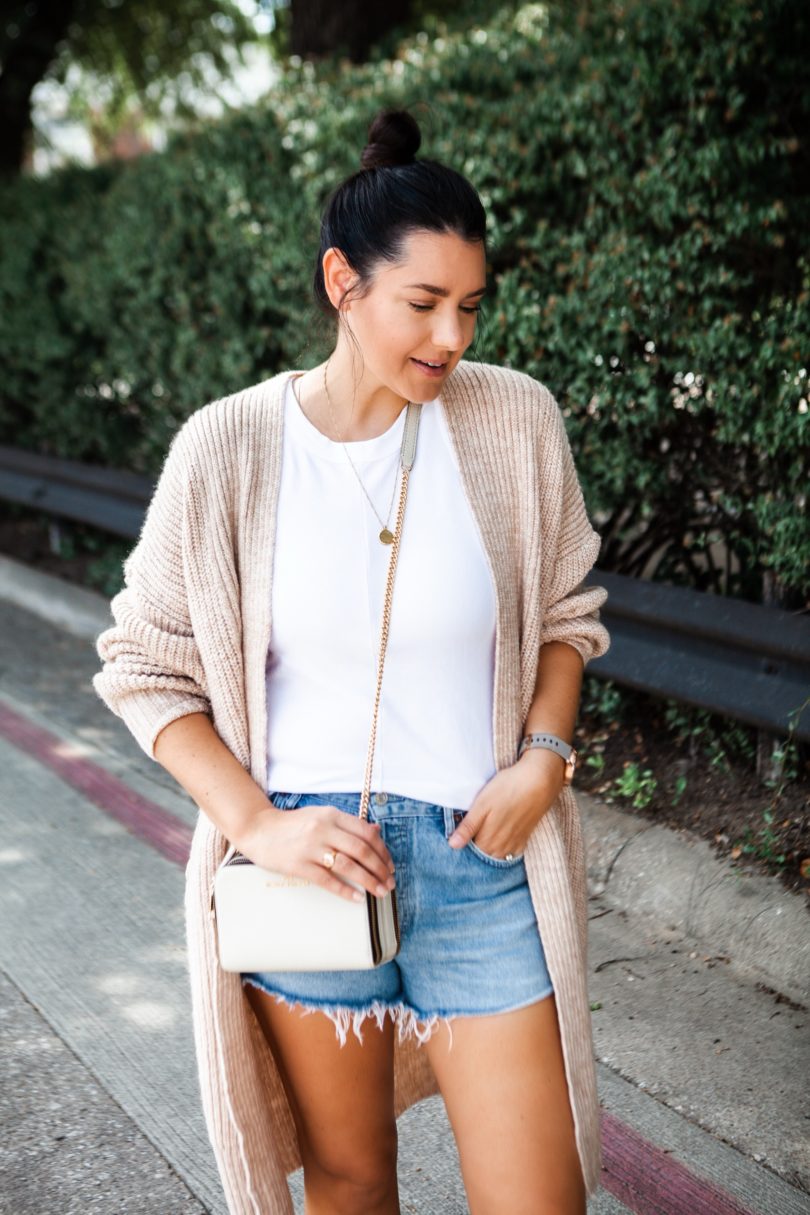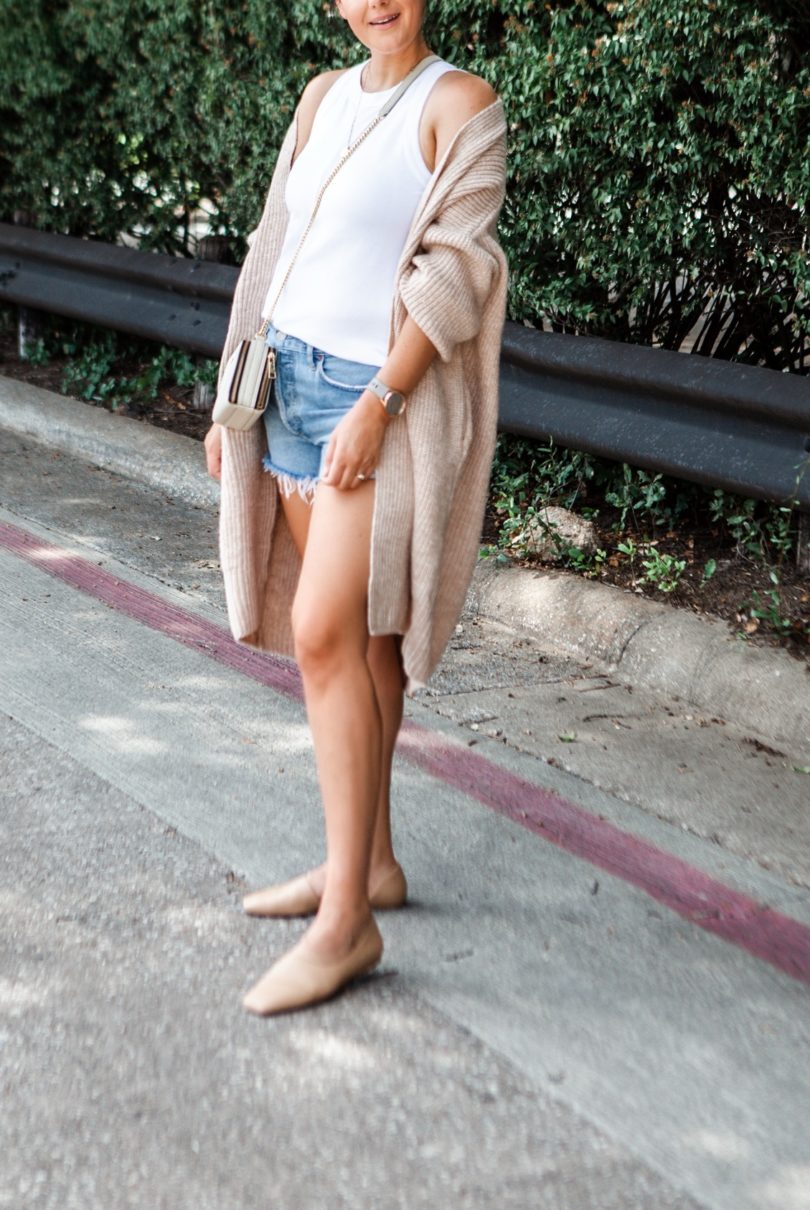 One of my favorite combinations, even if it doesn't make much sense seasonally. Fall on the top, summer on the bottom. A fashion mullet. I typically wear this combo during the day, in the house or if I'm running errands because of the A/C. And of course the freezer section at Costco. If you just read that sentence and thought 'that's the most boring sentence I've ever read'  — welcome to my life. I'm kind of feeling like everyday is Groundhog Day lately. The most exciting thing we did this week was make cake pops and they kind of sucked if I can be honest. But you know what? Almost three year olds don't know that and that's amazing. Gemma had a blast. So yeah, are you stuck in the same day every day or is it just me?
Back to the outfit of choice here. SO this sweater is from the Nordstrom Anniversary Sale and YES it IS as hot as it looks. I am absolutely sweating here. Mainly because yesterday was as hot as the surface of the sun, but also this is a WARM sweater. Like come winter, I'll be glad I bought this cozy mama. It's big — almost too big? — and super cozy. I'm imaging this with Spanx leggings and sneakers in the winter. *chefs kiss* But for now, I'll toss it on when I get cold inside. That'll do too.
But let's talk about these Vince flats. I'm doing a full review of them + the other Vince flats today as well but I gotta say — they hit it out of the park with these. They fit true to size — I'm in the 10. And they are high quality, beautiful classic flats. I wasn't sure about the square toe, but I gotta say — it works. I'm so used to a pointy flat but this one is really flattering and comfortable. Usually once these flats hit the internets / bloggers, they sell out quickly. So if you like them, grab them! You can find them here!