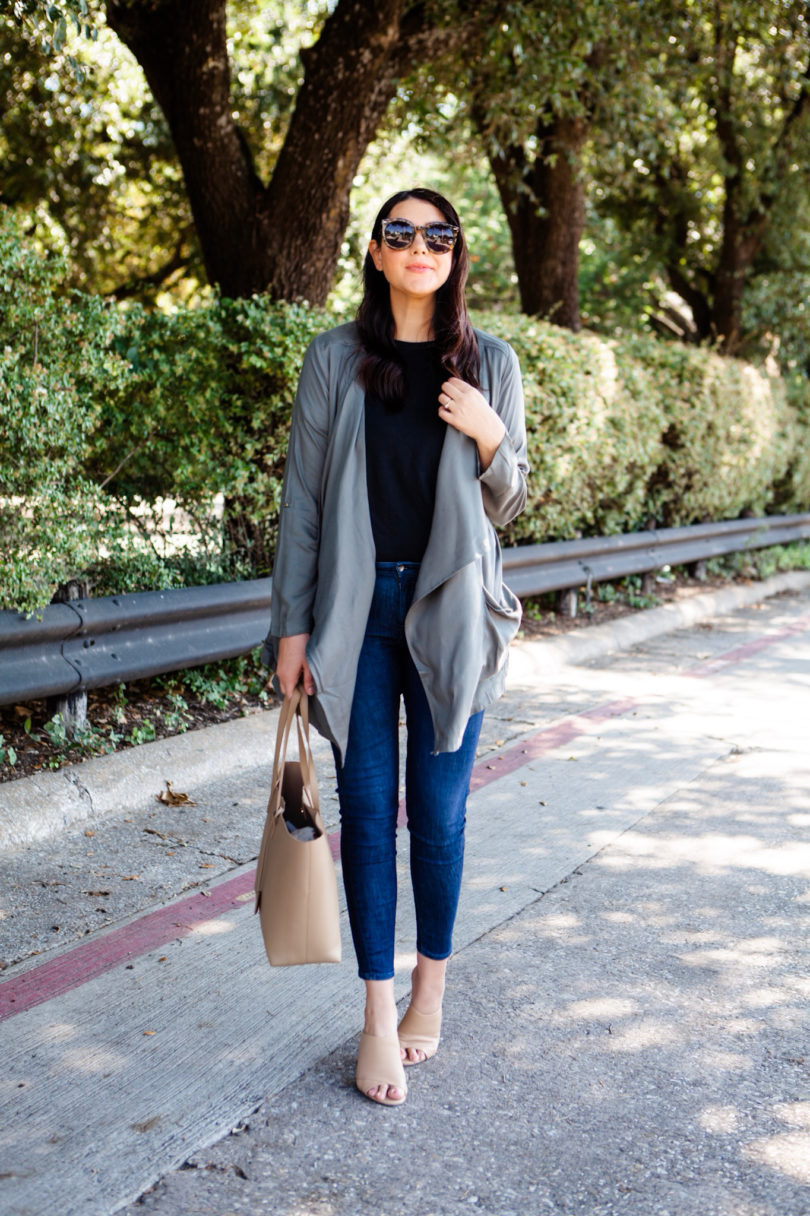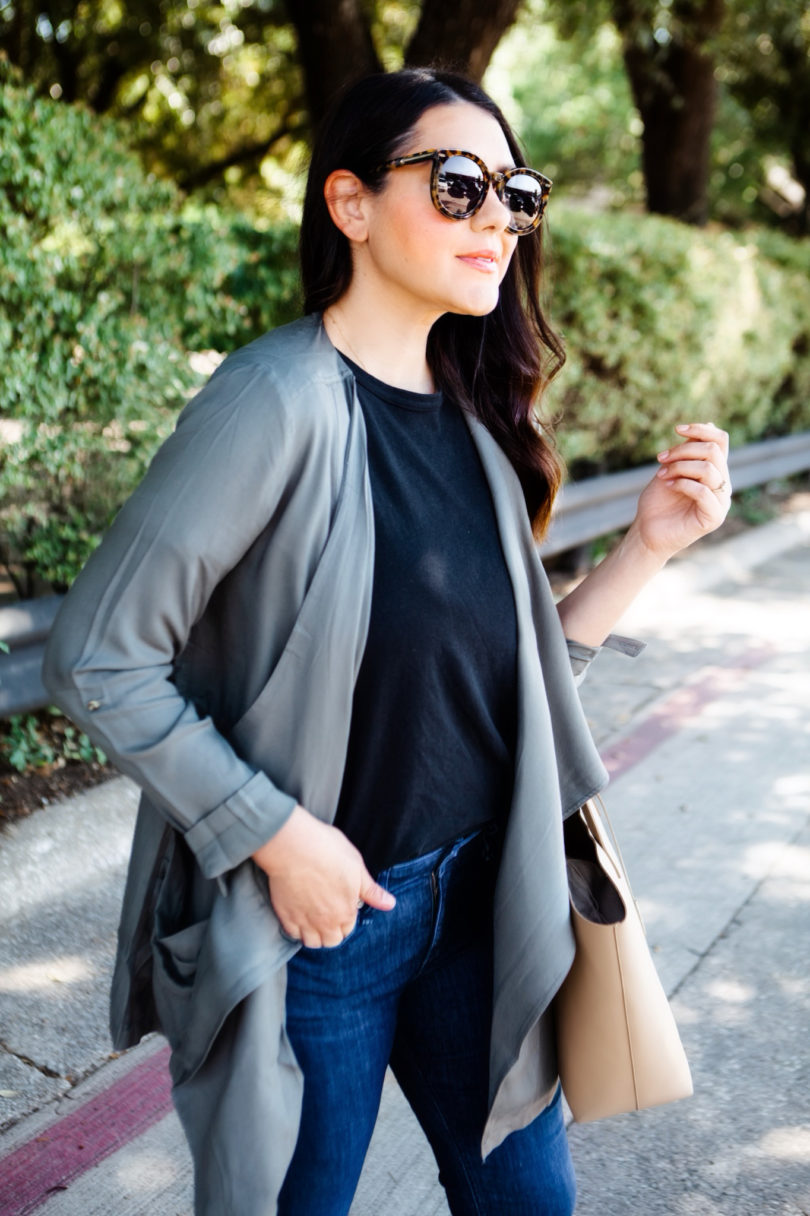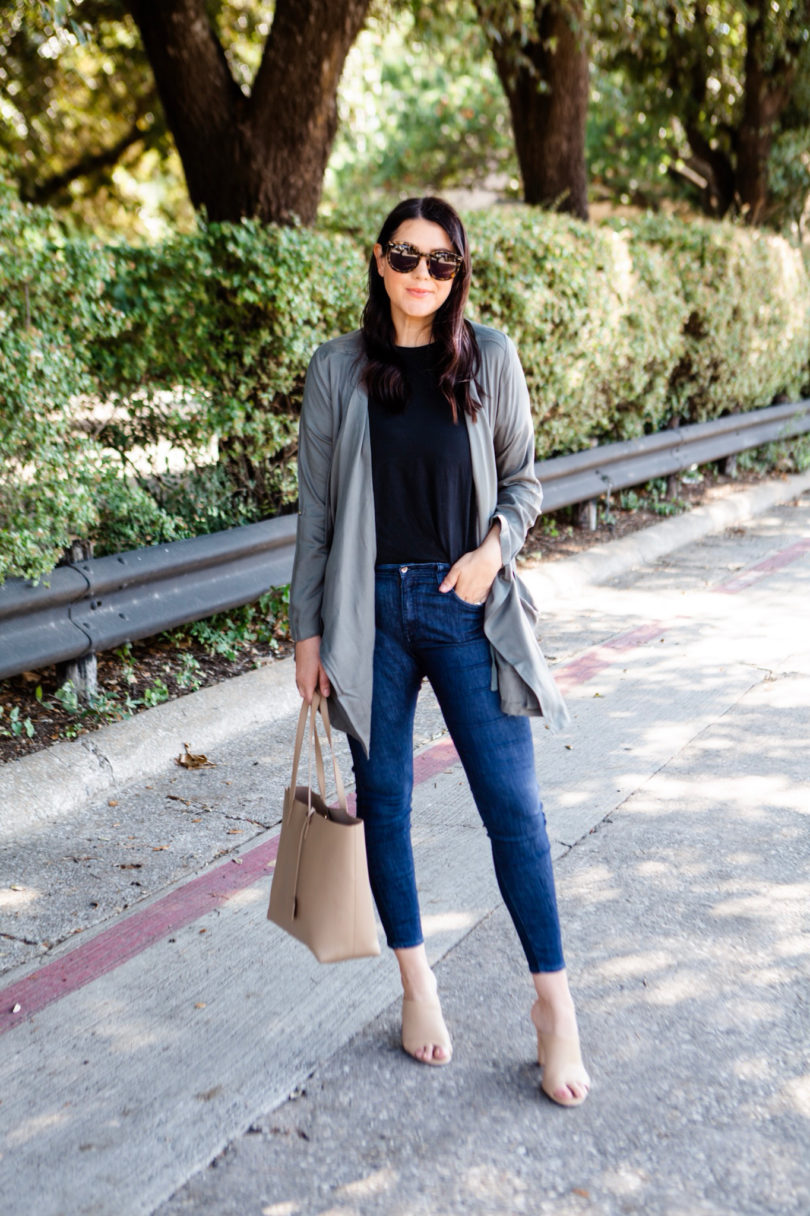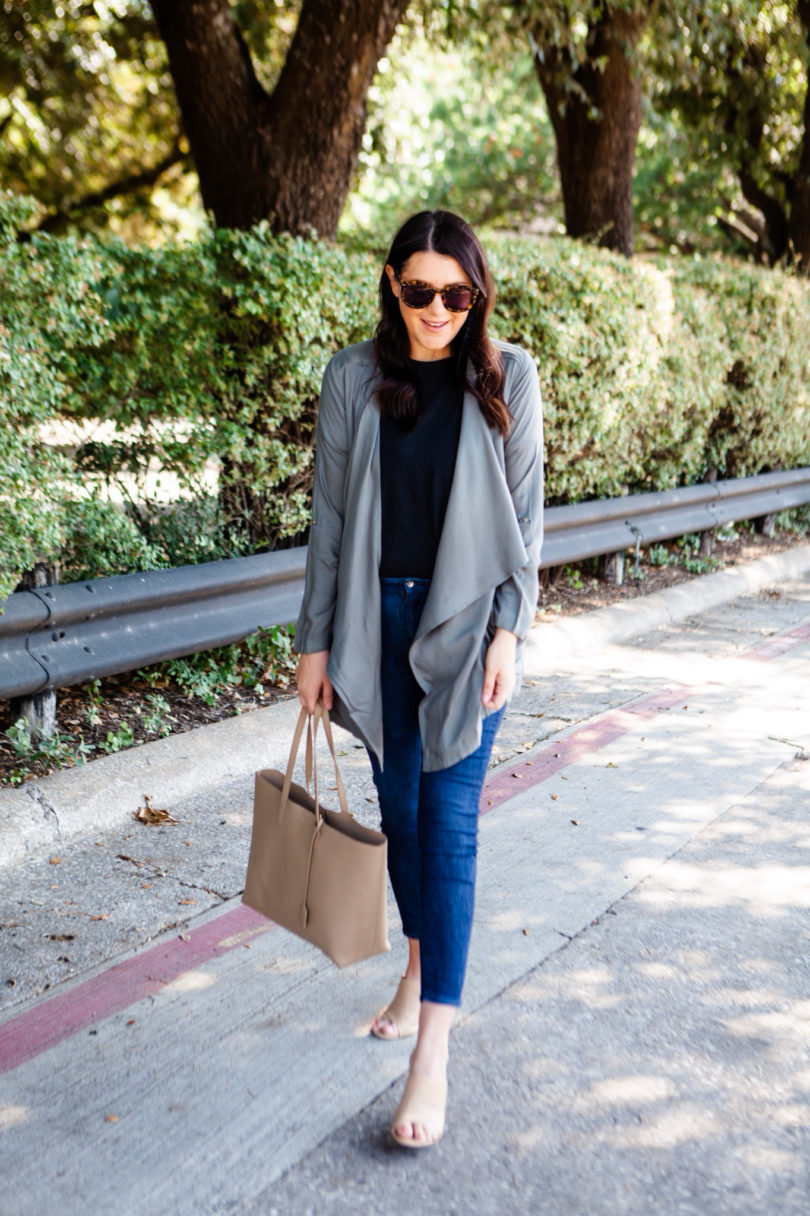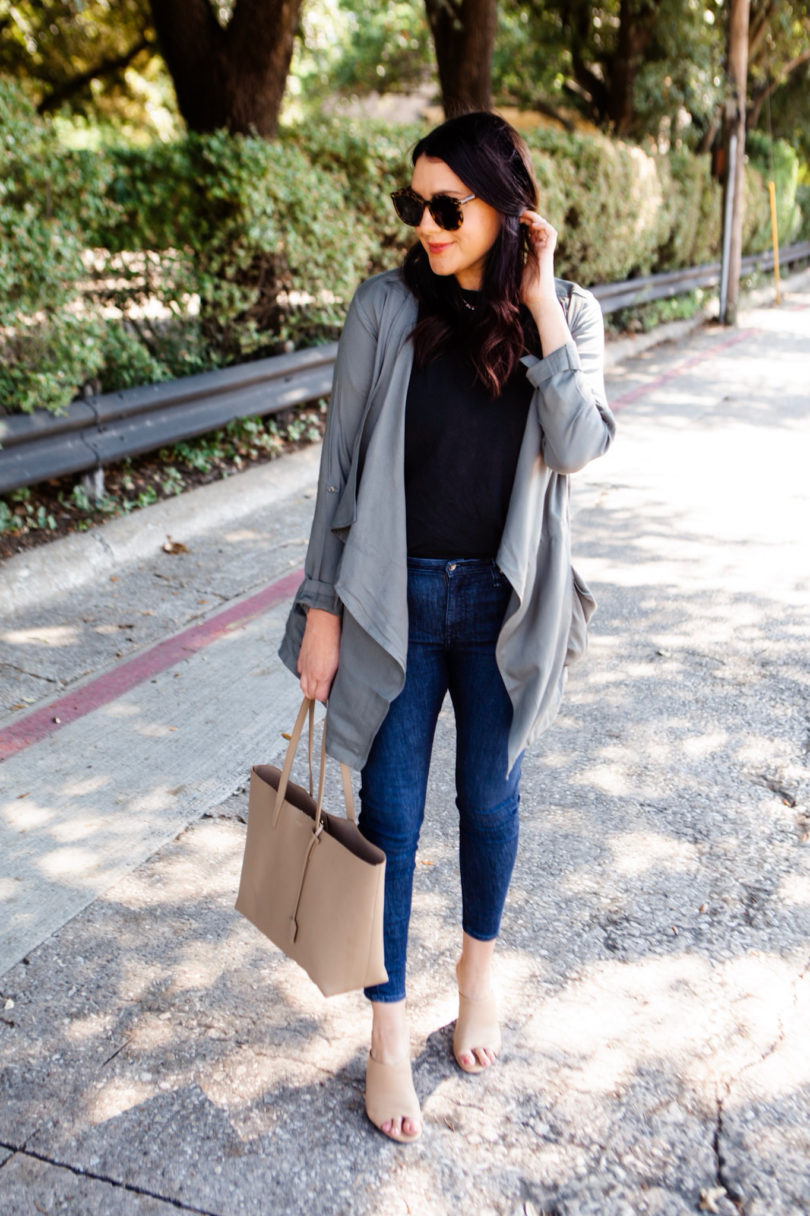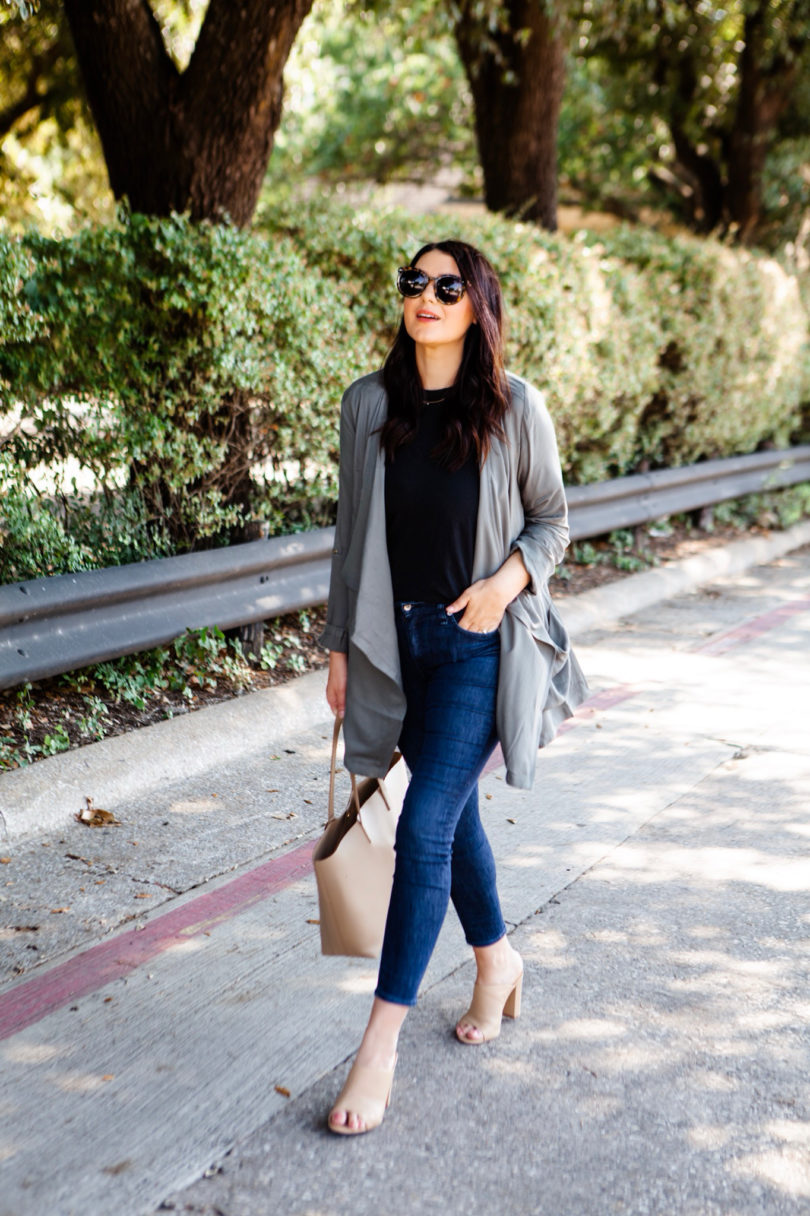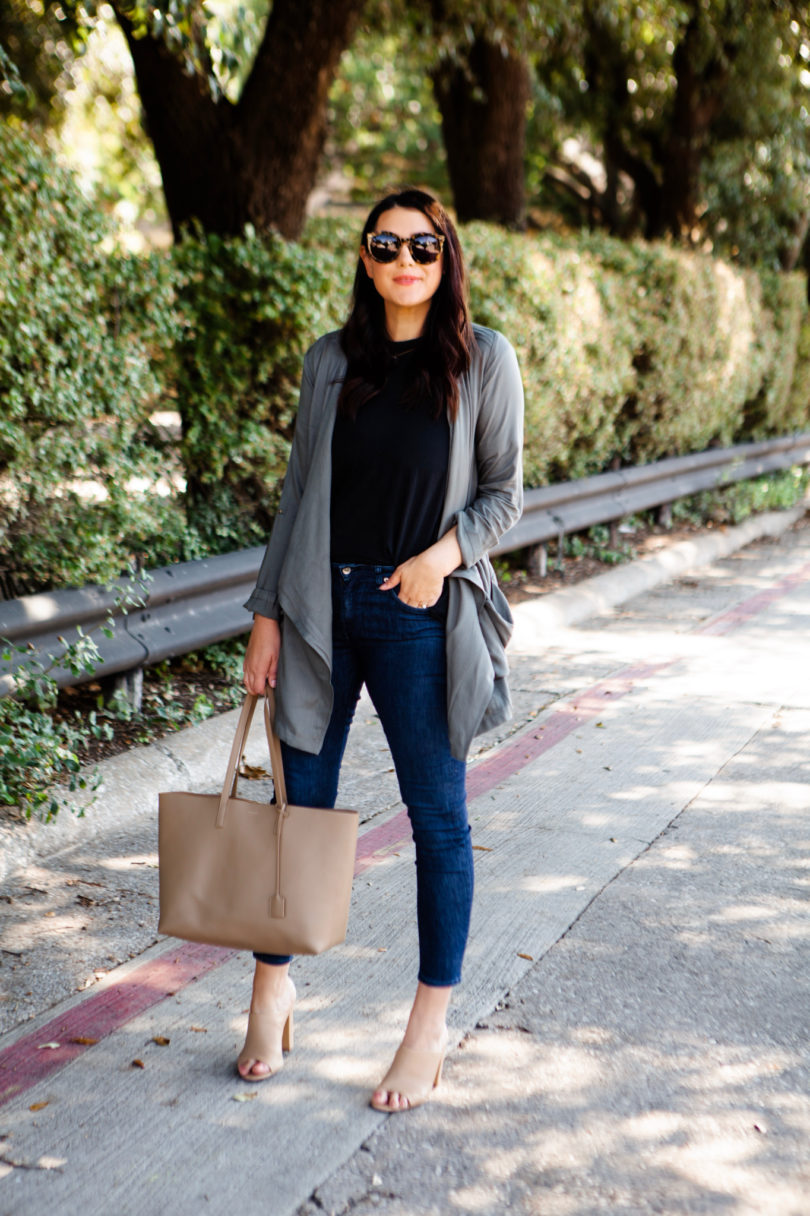 …for this jacket. Let's just be clear on that. We shot these at 9 am and it was already steamy out. Have I mentioned I don't look at the weather before I get dressed? I mean sometimes I do but yeah, it's a character flaw. But I had this jacket on my mind and there's no fighting it once I'm thinking about an outfit. So here we are in a fall outfit on a very summer day. Let's just file this under 'wear this later' okay?
So this is a 'my bad, your good' kind of deal. This jacket is one of my favorites from the shop but we got it too late in the season for spring and I wanted to go ahead and clear some items for our upcoming fall SO my mistake = a $25 jacket on sale that is perfect for going into fall. There are only a few left because this is the end of our sale this weekend but I think I saved the best for last. You can find this jacket here!
I am in the medium, it fits loosely but true to a size 8 or medium. It's lightweight, absolutely perfect for layering later or for those first cool days of fall. OR if you like to sweat, wear it now!! Show that deodorant who is boss!
Happy weekend, friends! Any fun plans? We've got family plans all weekend long (AKA the Gemma birthday party week continues!) Hope it's a good one for you guys as well!