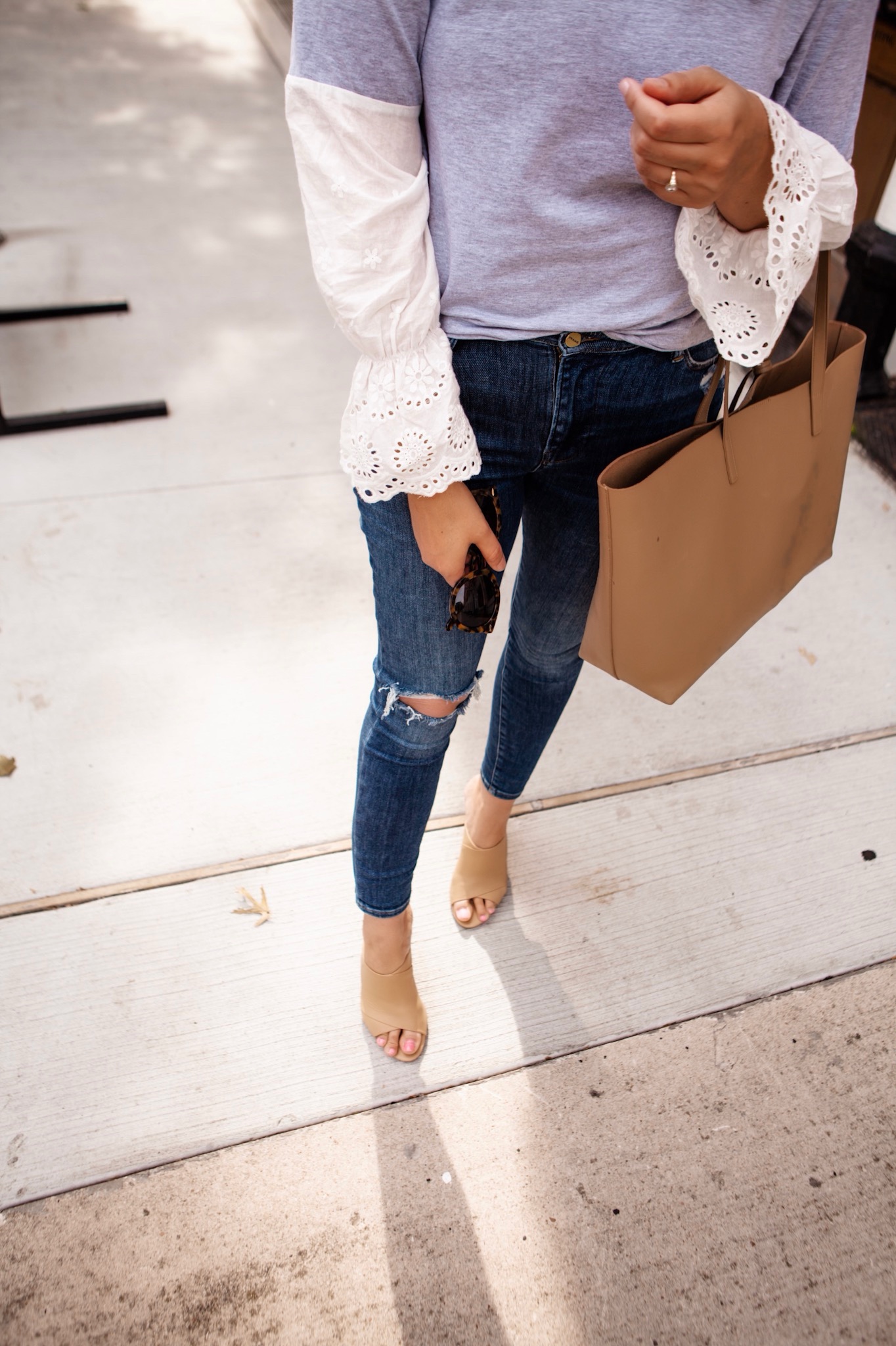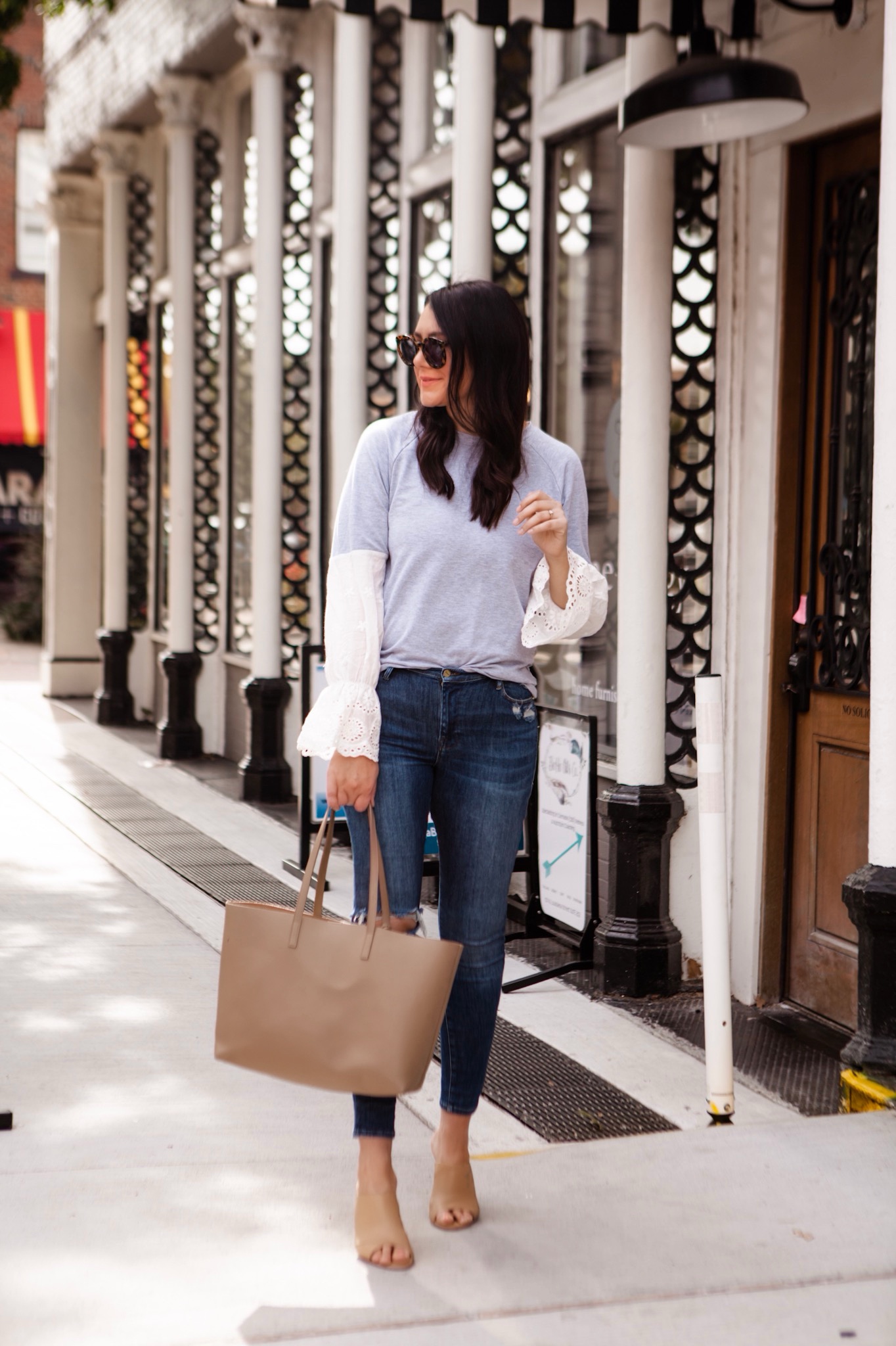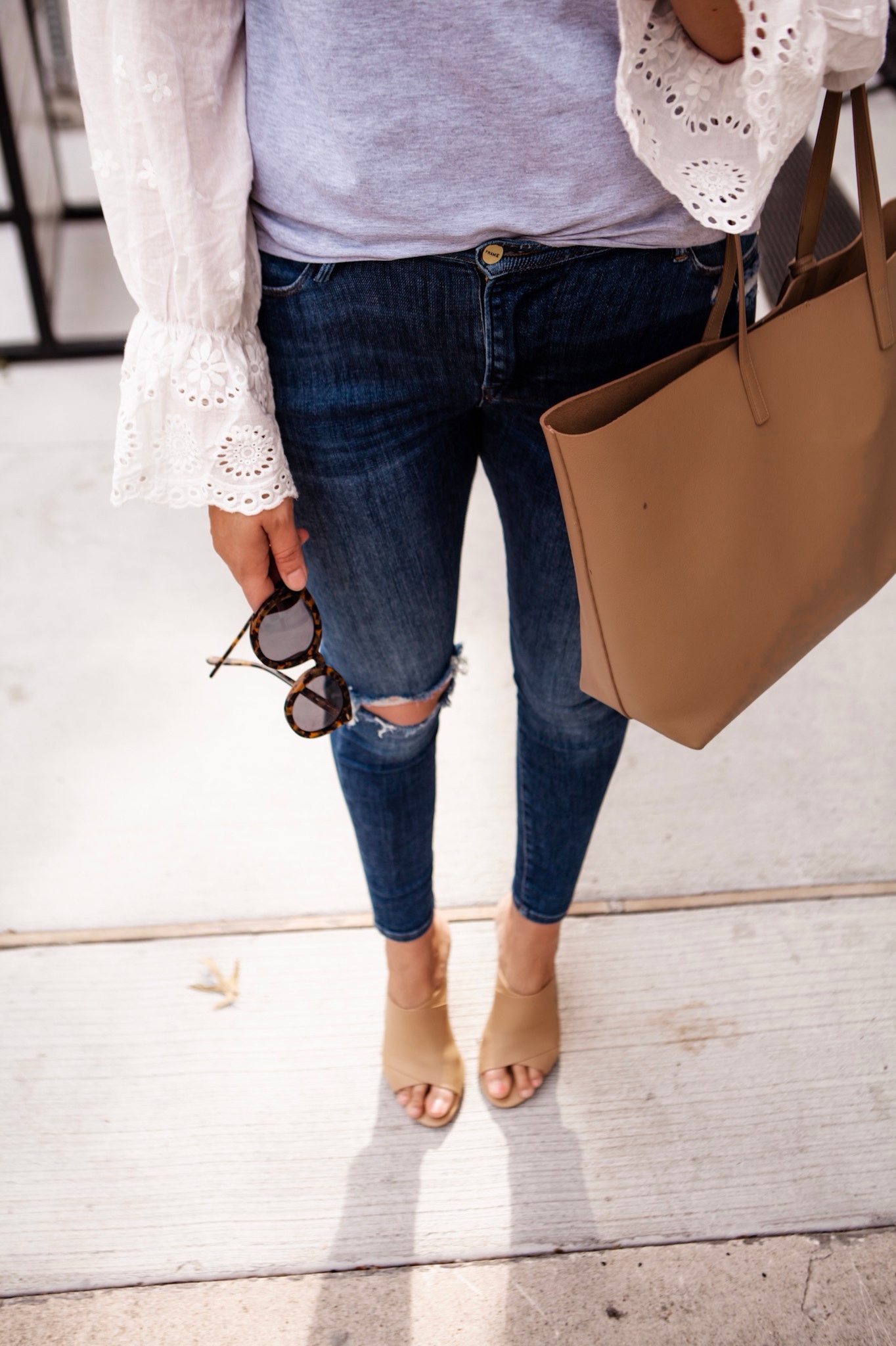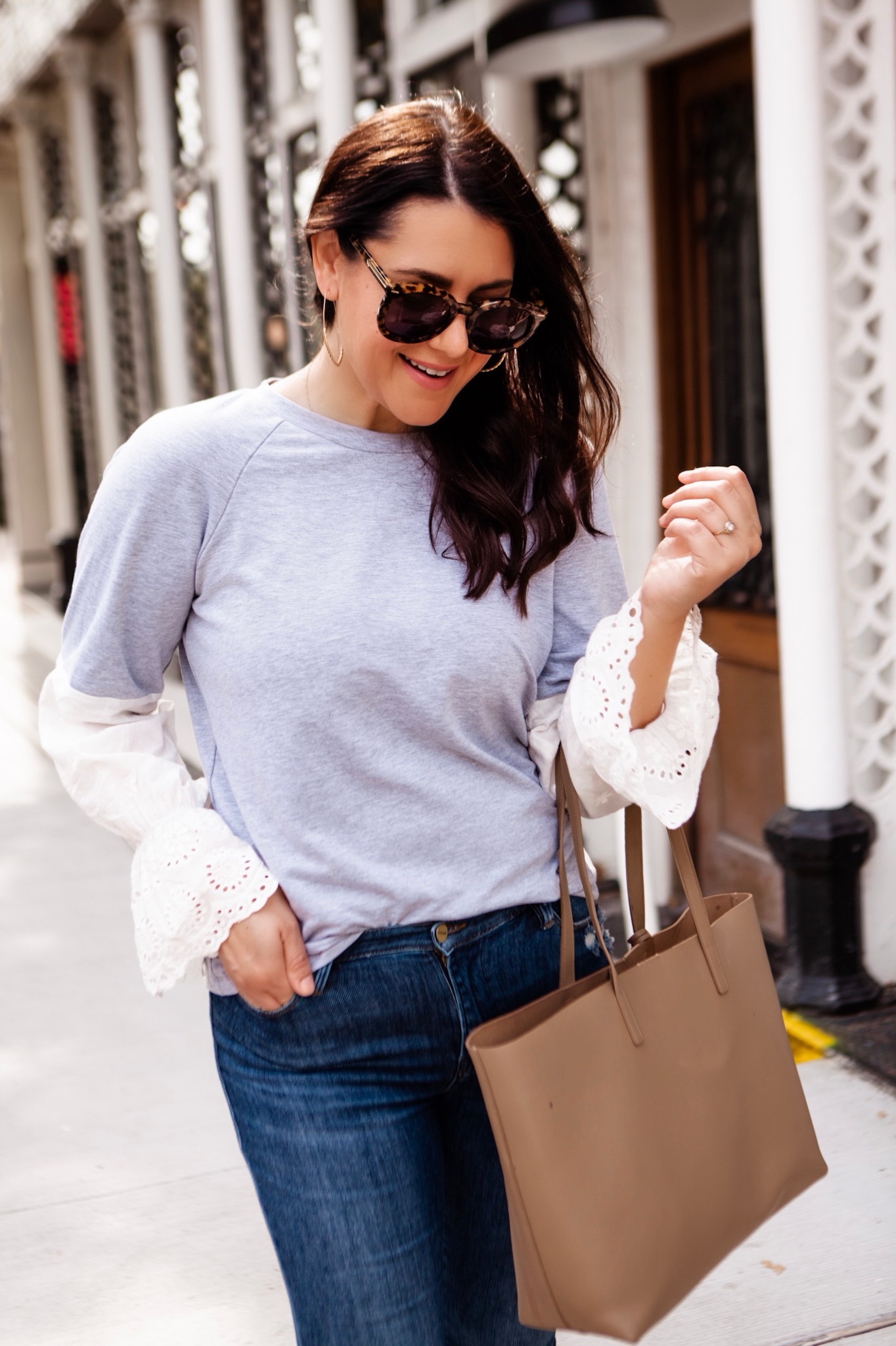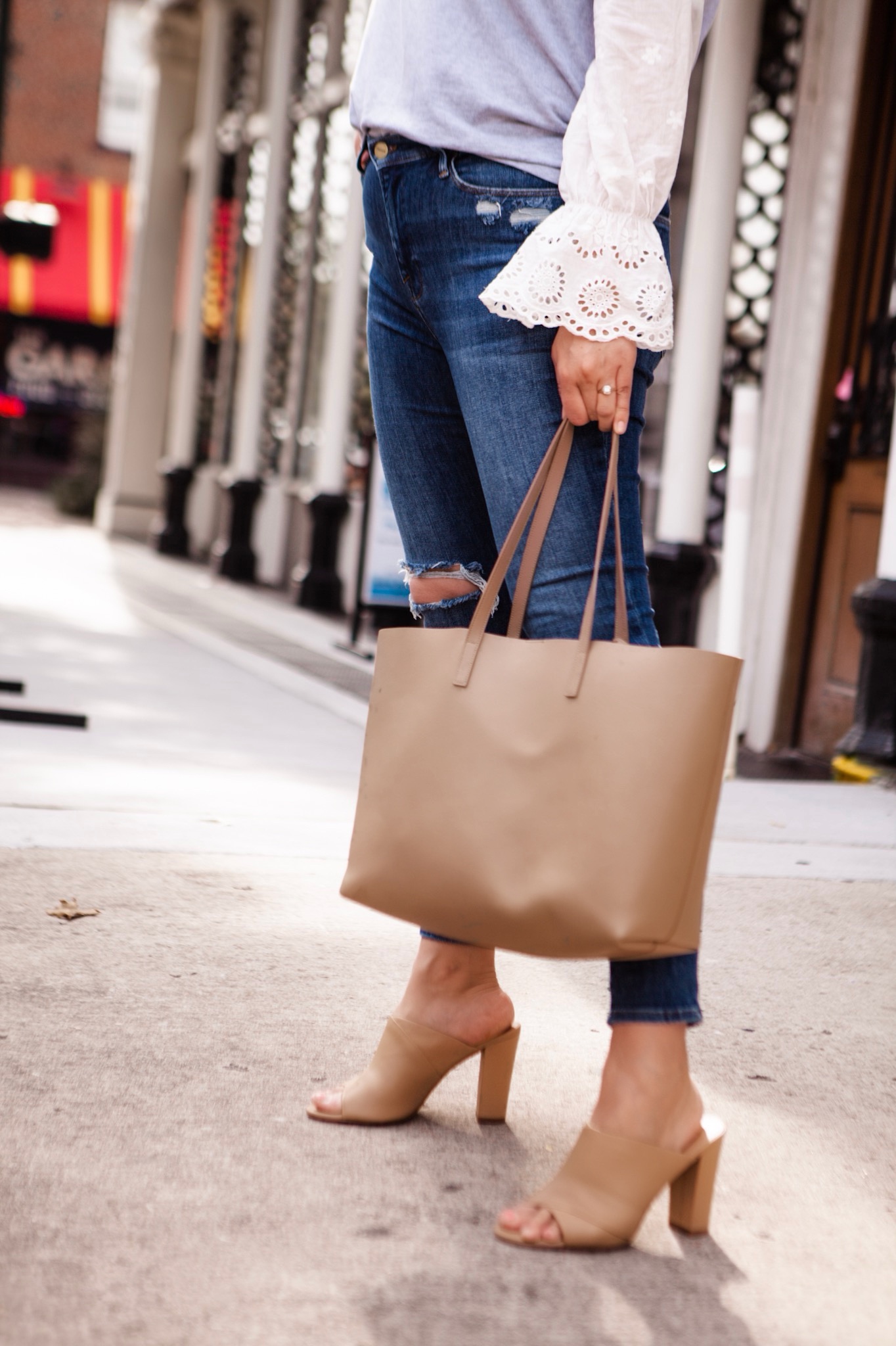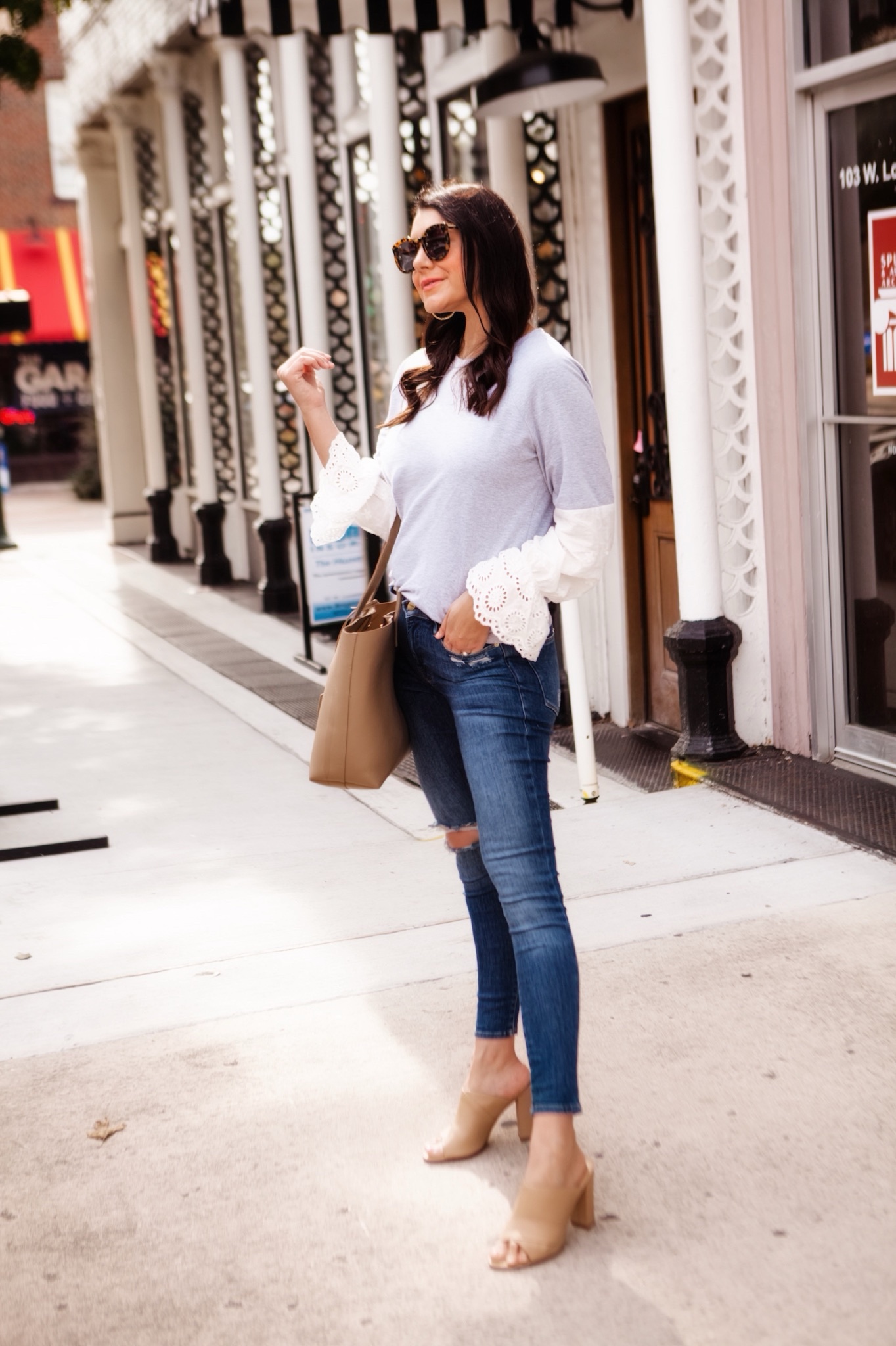 Today is the day! (Trust me you won't care) BUT today is the day I get to wear my favorite purchase from the Nordstrom Sale! Big day for me, but ya know — one small step for humankind. I am super pleased by these mules and they will for certain be my most worn shoes this next year, as per usual with my Vince purchases. I wear the HOUND of out this brand and the good thing is they allow for it AND you can get them resoled and they STILL Last. That's why I like buying them on sale, too, because the quality isn't compromised. Which I am rubbing in your face right now but not on purpose I promise. I *think* that they will go on sale here pretty soon and the minute they do, I'll alert you! But I would say they are the same quality as any other Vince shoe I've bought. I love this color too. I wasn't sure if I should go with the Cognac (now I'm wishing I bought both – ha! But I'm also wishing I would have bought them both on sale. You feel me? I think I'll wait the cognac out. ) but this nude is just absolute, go with everything, perfection. You can find them here! 
On a completely different price scale — my top is on sale for $20! We are about to wrap up our sale at the shop (before a whole redirection this fall — super excited about it!) and this top is one of my favorites. We still have it in small-3X and there are still some available. I'm in the medium and it fits true to a relaxed sweatshirt fit. You can find it on sale here!
Also: yes I am hot in this outfit. In fact, I'm wearing this today but I've changed into cut-offs because it's so hot but I wanted to show this sweatshirt in a dressed up way instead of a weekend kind of way. And of course my shoes. I took one for the team for these shoes, you know? But for the record — this sweatshirt is cute with cut offs too 😉 I would say it's more knit than sweatshirt material but fits like a sweatshirt. Think early fall / late spring kind of weather appropriate. You can find it here!
Sorry my posts have been a bit slower this week — we are packing like crazy at the warehouse (THANK YOU for all the sales!) so some of these photos are from when I was showering regularly. Next week will resume my daily posts! Pinky promise.