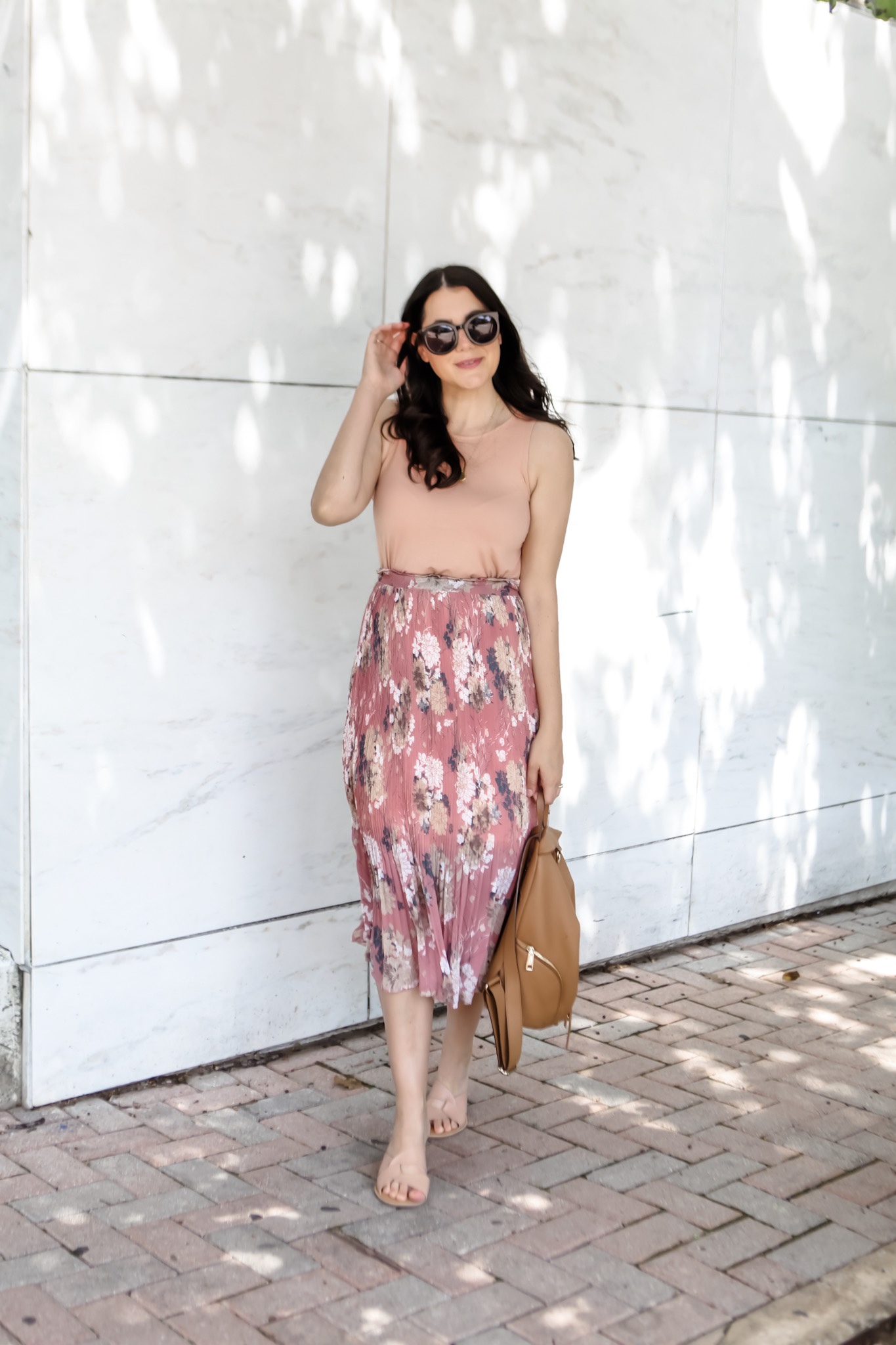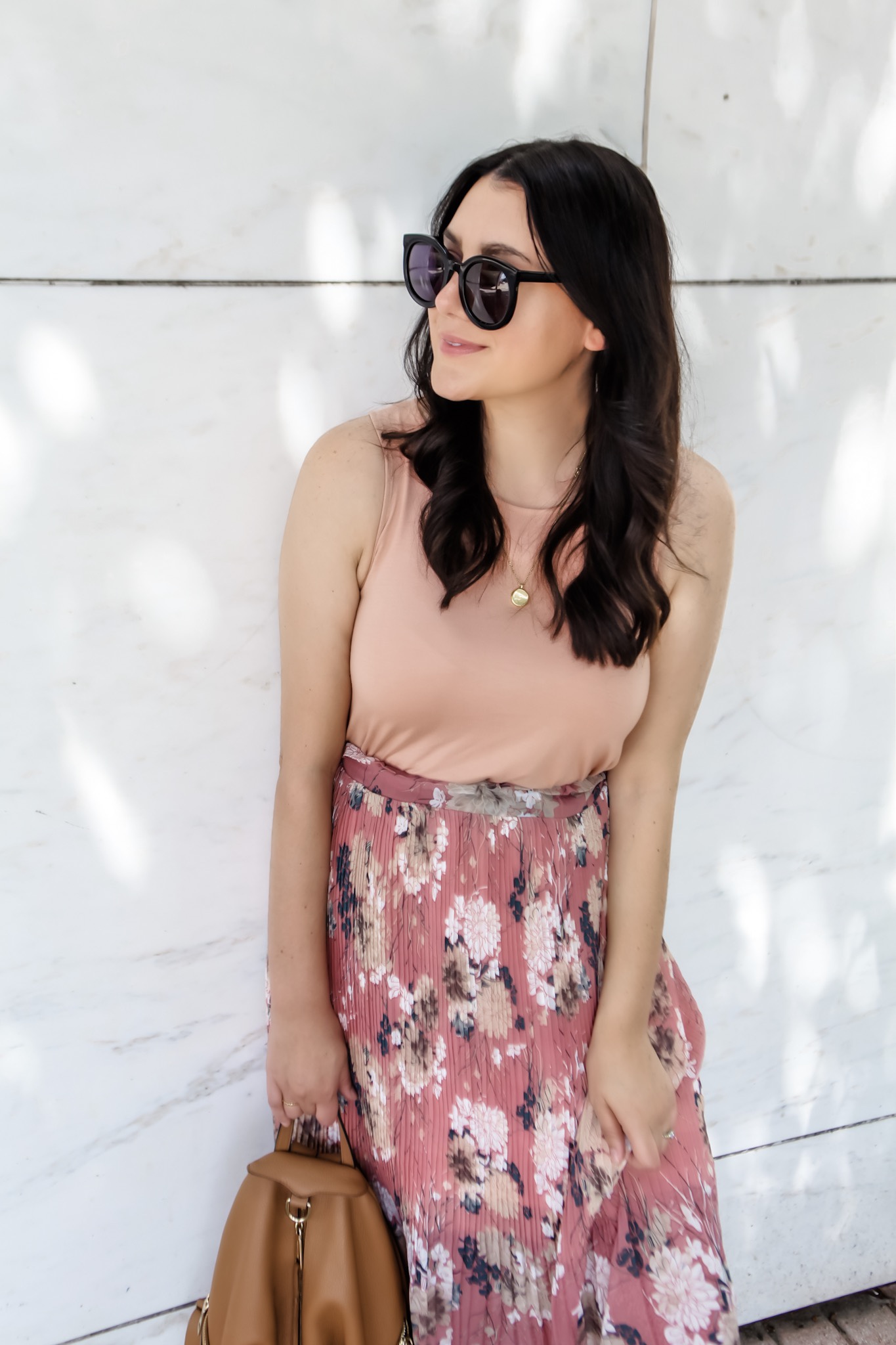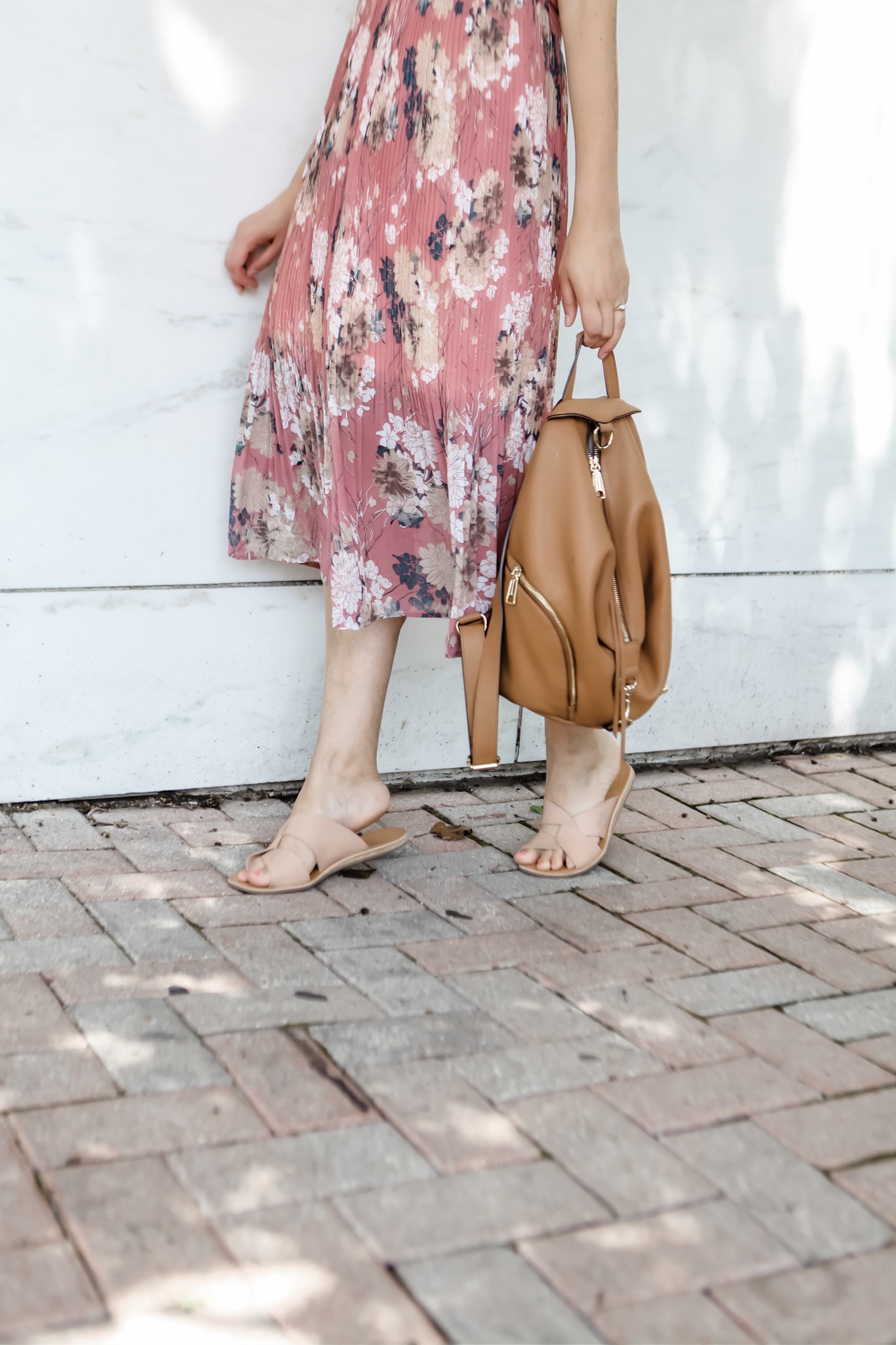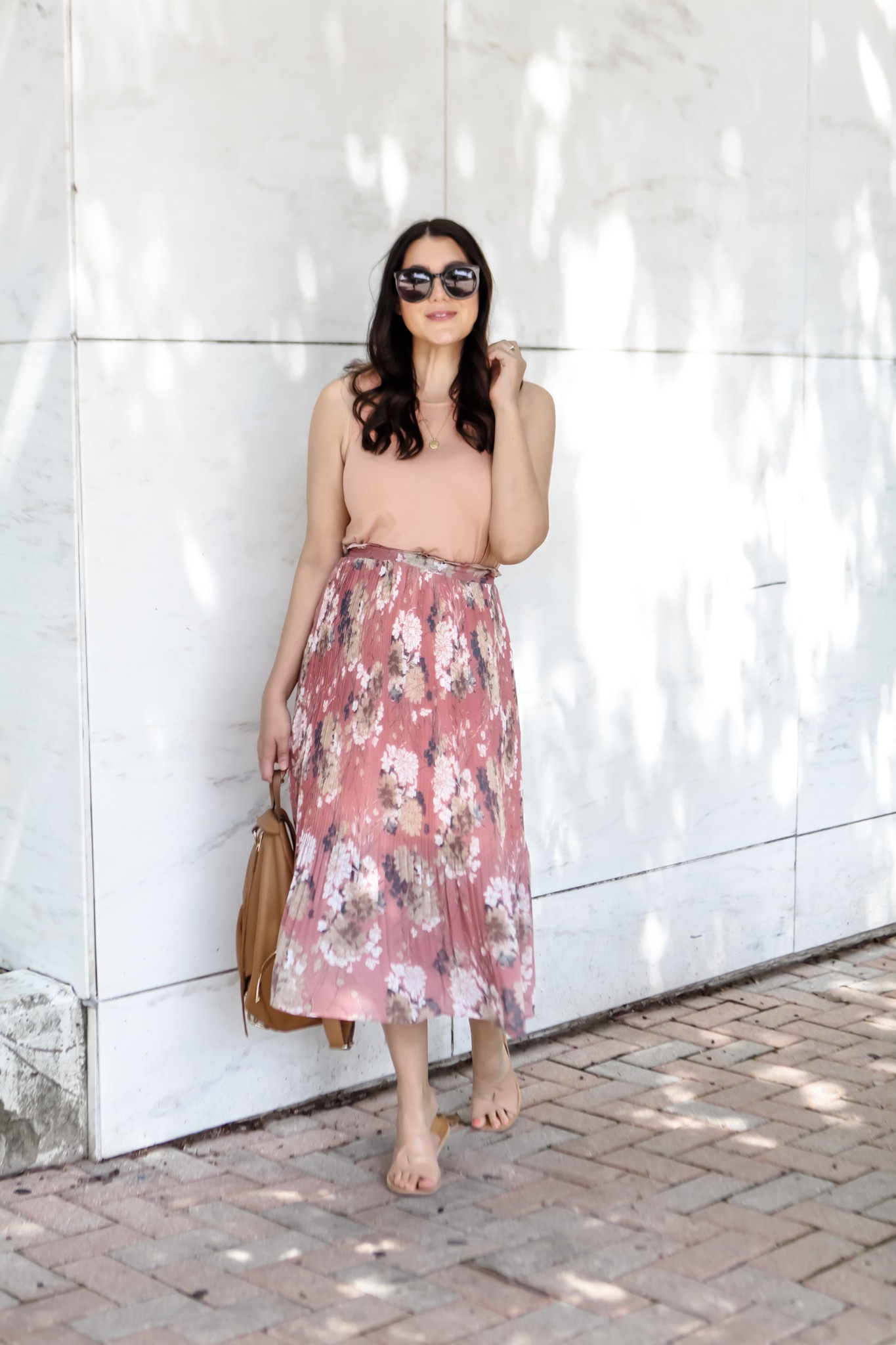 So this might be a bit of a hodge-podge post of outfits but I wanted to share the last three outfits before we got too far into July (plus the Nordstrom Anniversary sale starts this week and I wanted to make room for that! It's always a fun time!) As we got to the end of the 30×30, I realized that I really had to make some choices as to what to shoot. I had a spreadsheet (don't laugh, it's how I best plan!) of about 60 outfit possibilities but I needed to choose either the best or the ones that made the most of each piece. I'll go into this more in my wrap up post later today but this outfit with the dress as a top + my floral maxi skirt was high on the list of outfits I wanted to shoot. Not necessarily because it's the best outfit ever (although it is really pretty, huh??) but because I was hell bent on showing this dress as a top option. Dresses really can be worn in so many different ways, they are the secret weapon in a wardrobe, truly. So I wanted to show how easily layered this outfit is. My dress is thin enough that it doesn't add bulk under this skirt and it tucked perfectly into this high-waist skirt. You could definitely add a belt as well, if you don't love the tucked look, this would help conceal the extra fabric around the waist, too. Also if I look like I'm glowing in these photos it's because I am. I am glowing with sweat. LORD IS IT HOT NOW. I miss those cool May / June days. June Gloom COME BACK.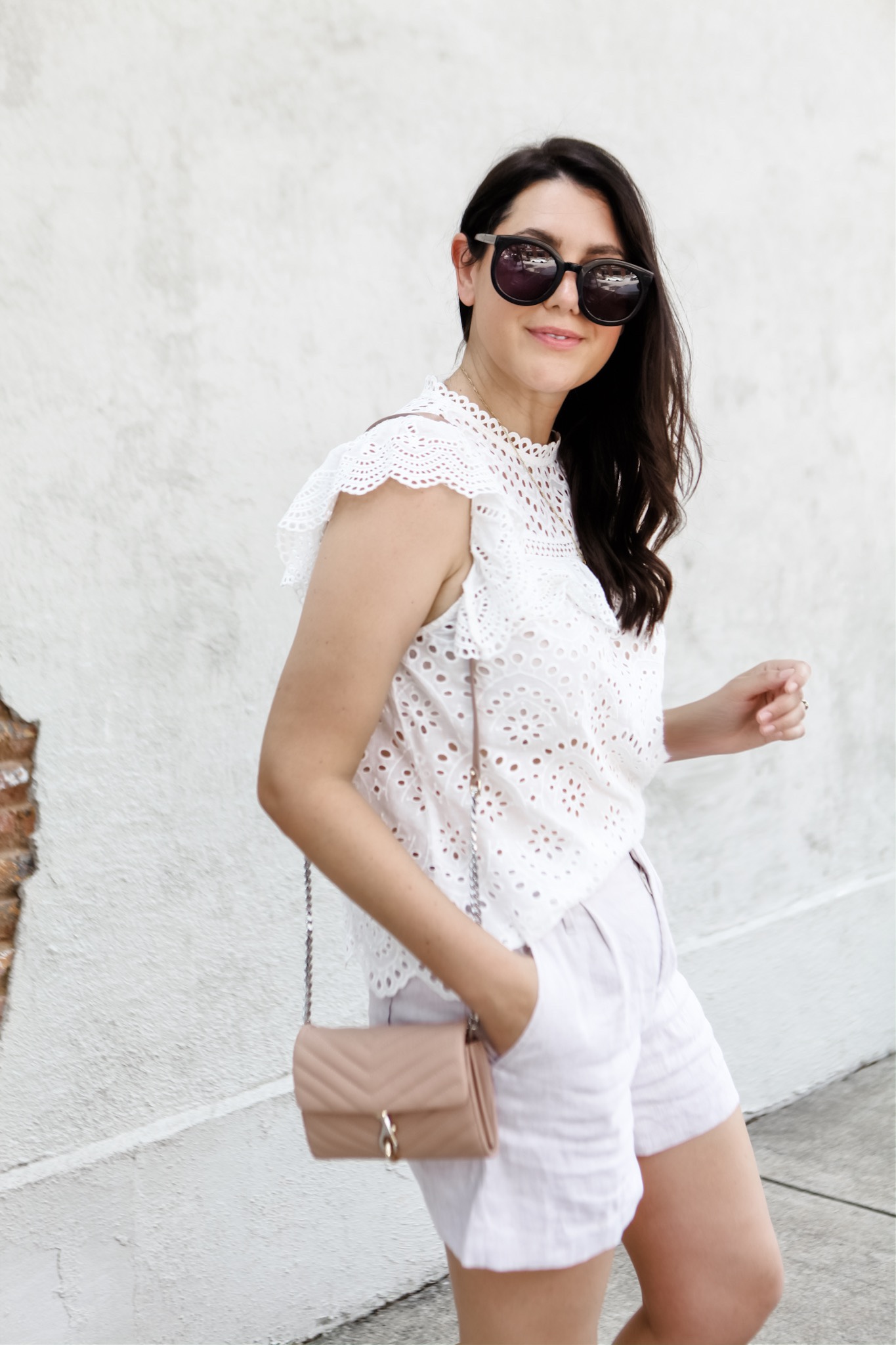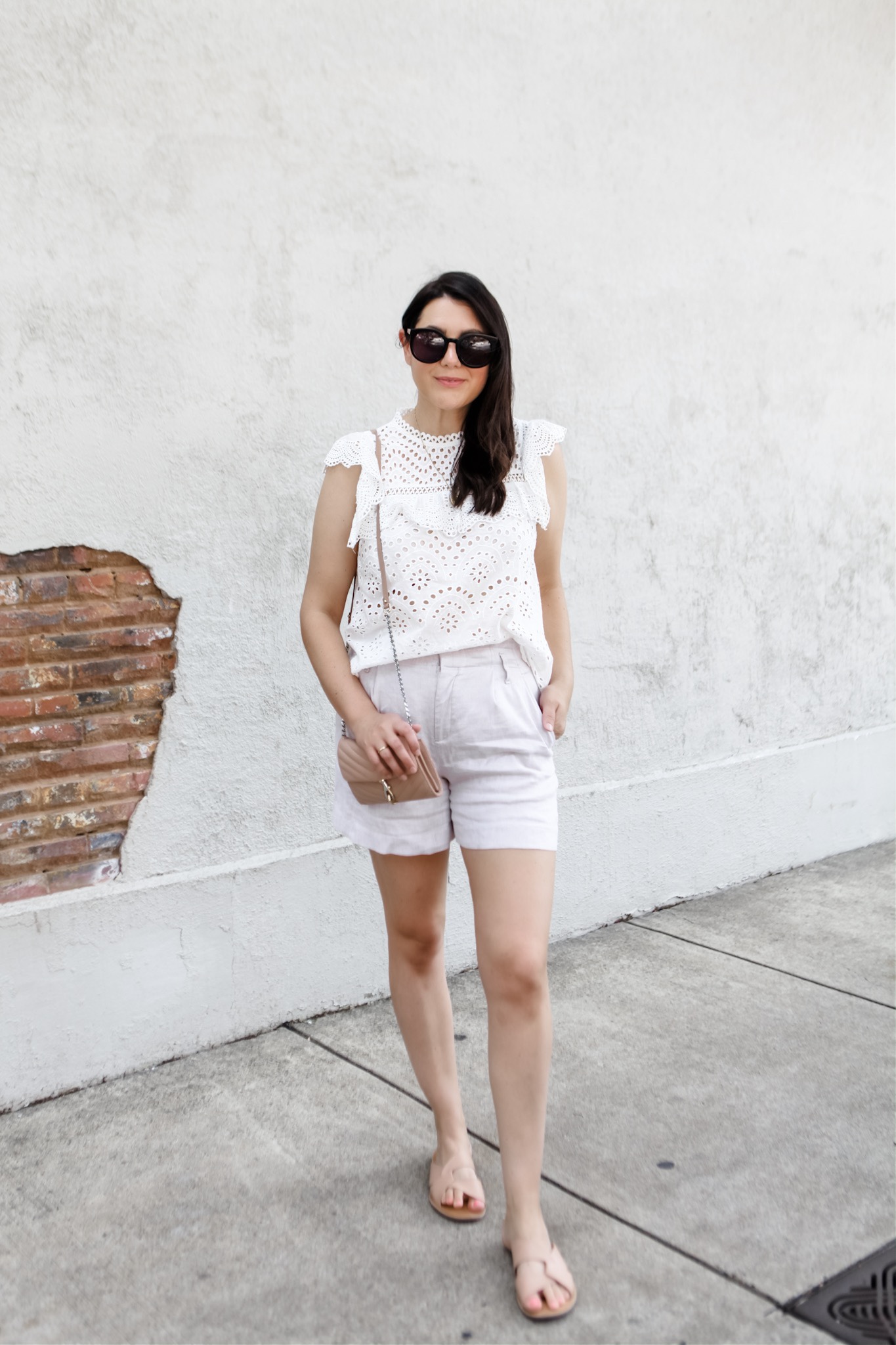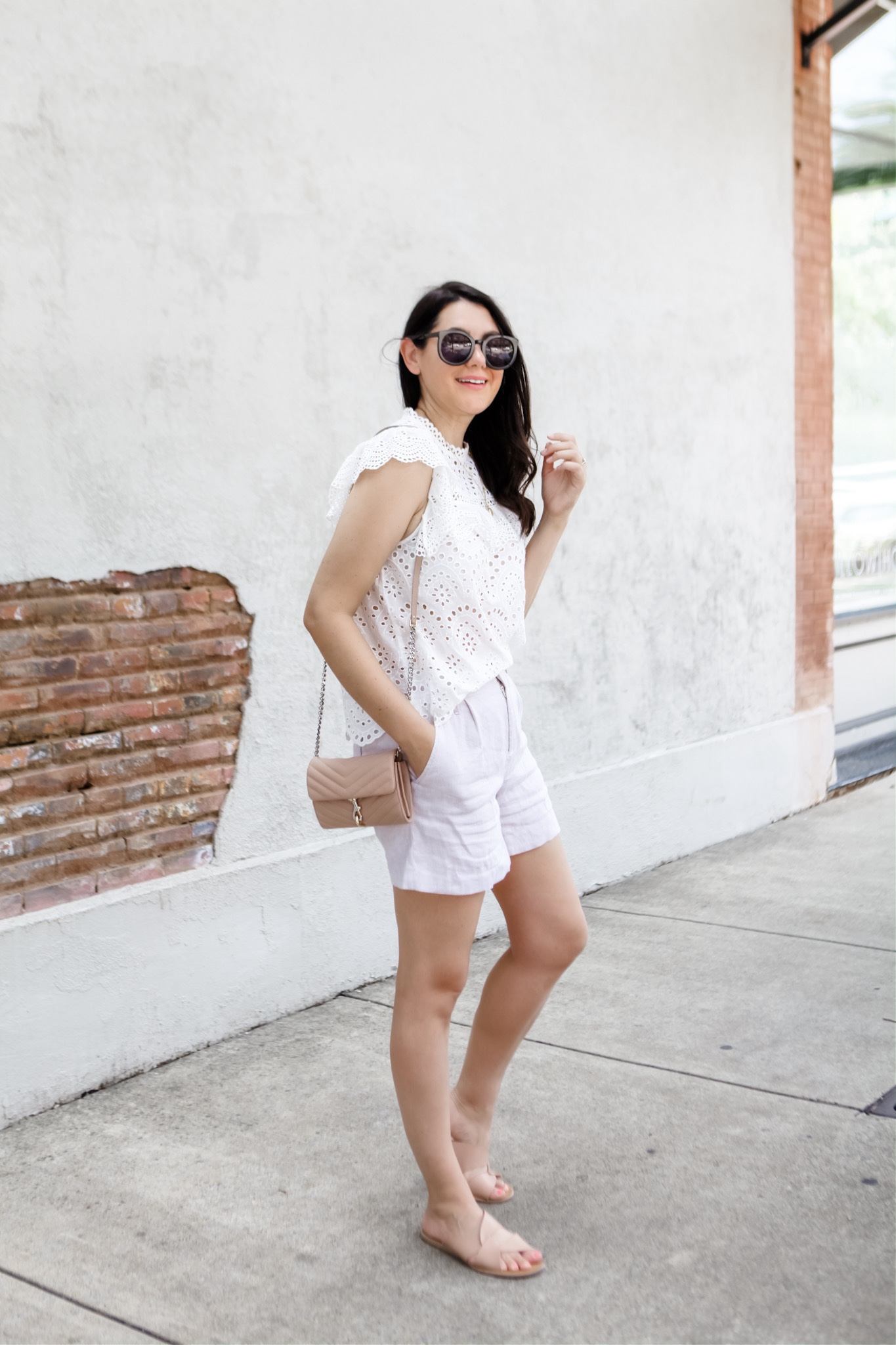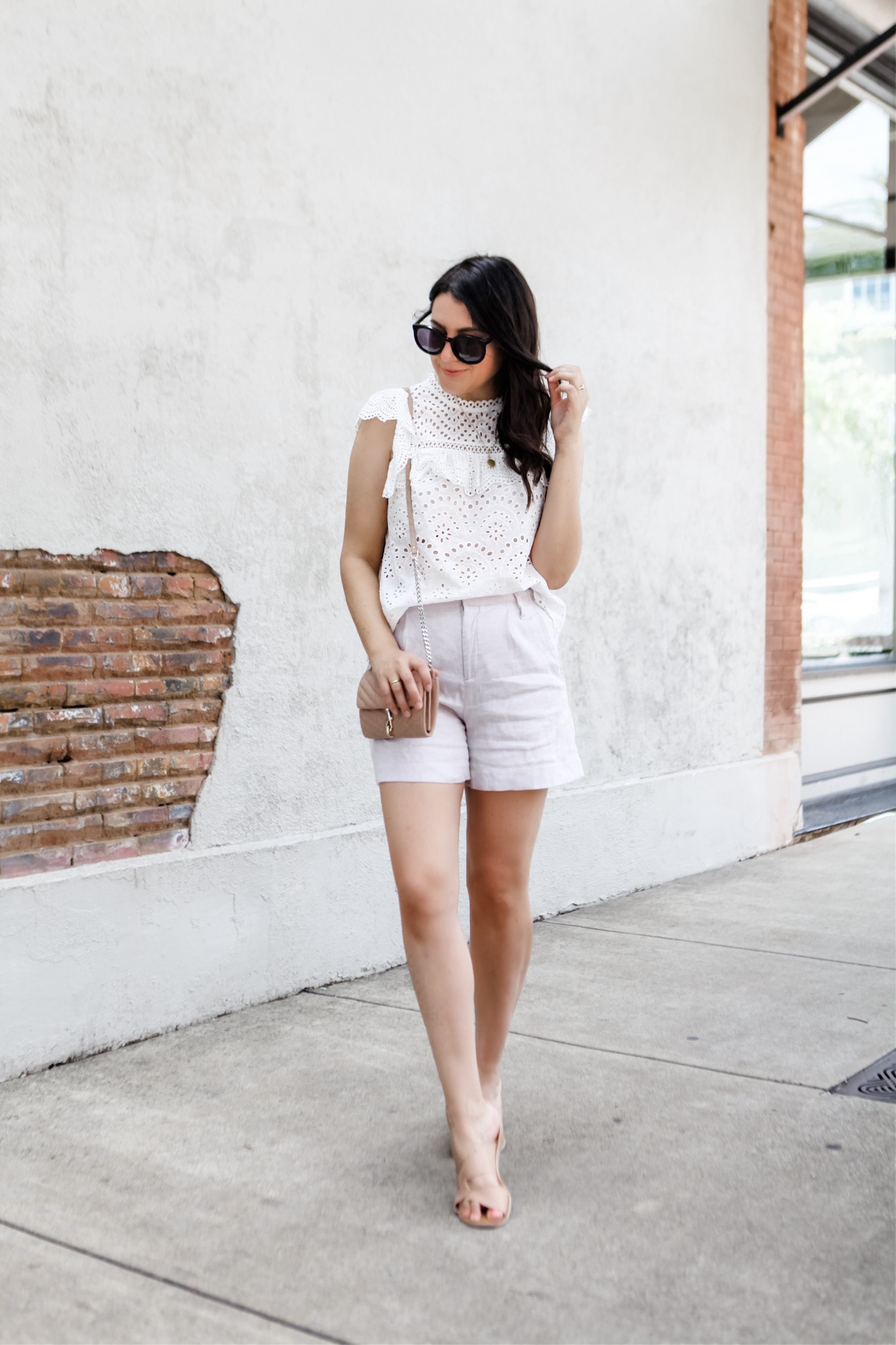 These shorts were a bit of a challenge for me as far as styling, but I included them in the remix as a challenger on purpose. Let me explain: I didn't love these shorts at first. I felt a little bit like the high waist was TOO high-waisted. I was getting visions of me in 1993 in the same pair of khaki shorts. (I have photo evidence of this memory, too. I think that's why it's so clear. Except I was wearing a sleeveless muscle shirt. The 90s, man. What a thrill.) But after photographing in them, I realized the "bad" fit was all in my head. They actually fit great! I was in between pairing them with the leopard tank or this eyelet top and honestly, this eyelet top one. It's been a favorite of mine this whole remix. I just love how it brightens up every outfit. The leopard tank didn't get much love this remix…again, I'll explain in my wrap up post!
I know this outfit is a bit like this one here but I went with lighter accessories and feel like it looks different enough. Much more day-friendly too. Find my eyelet top here before it sells out!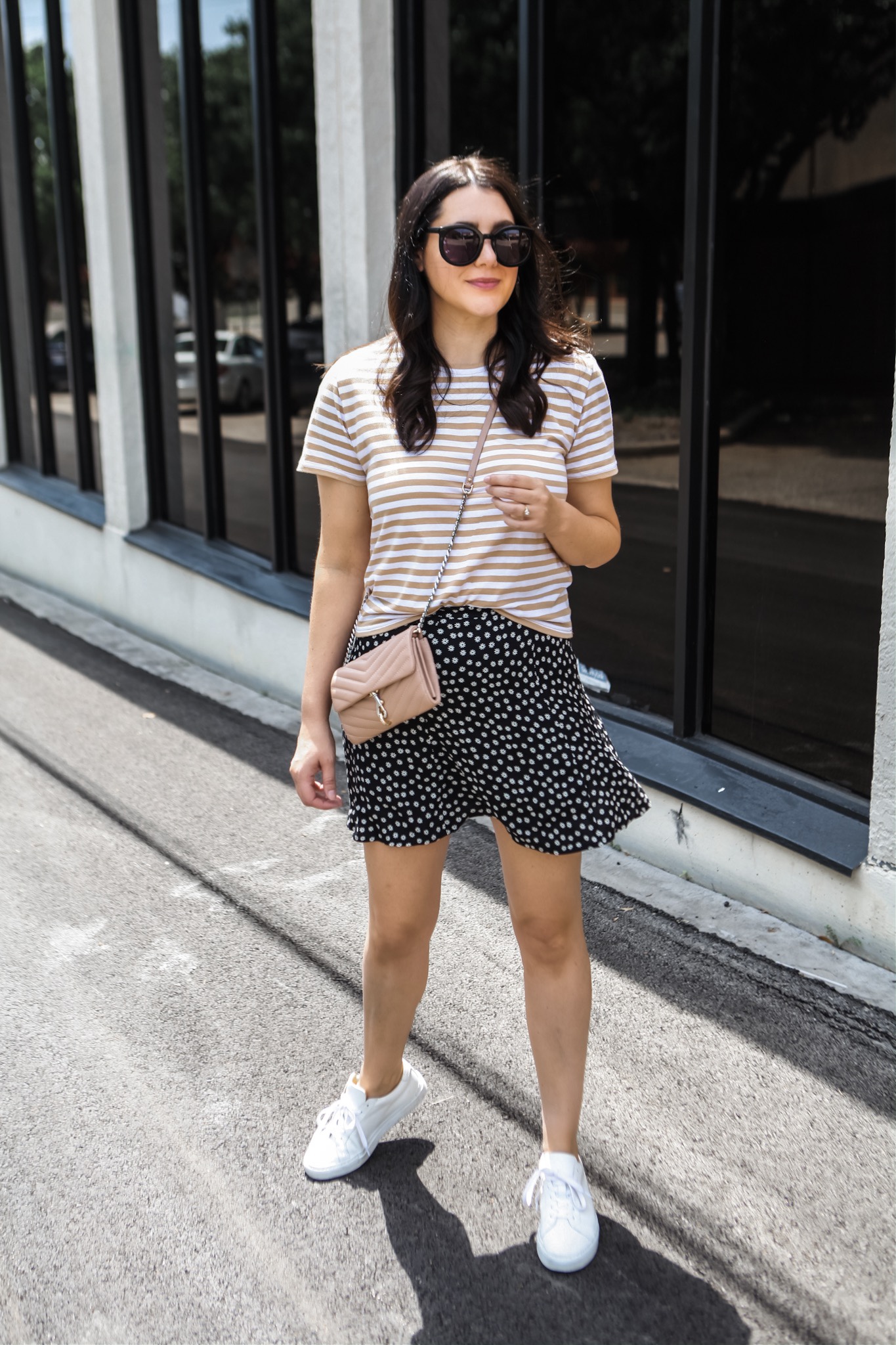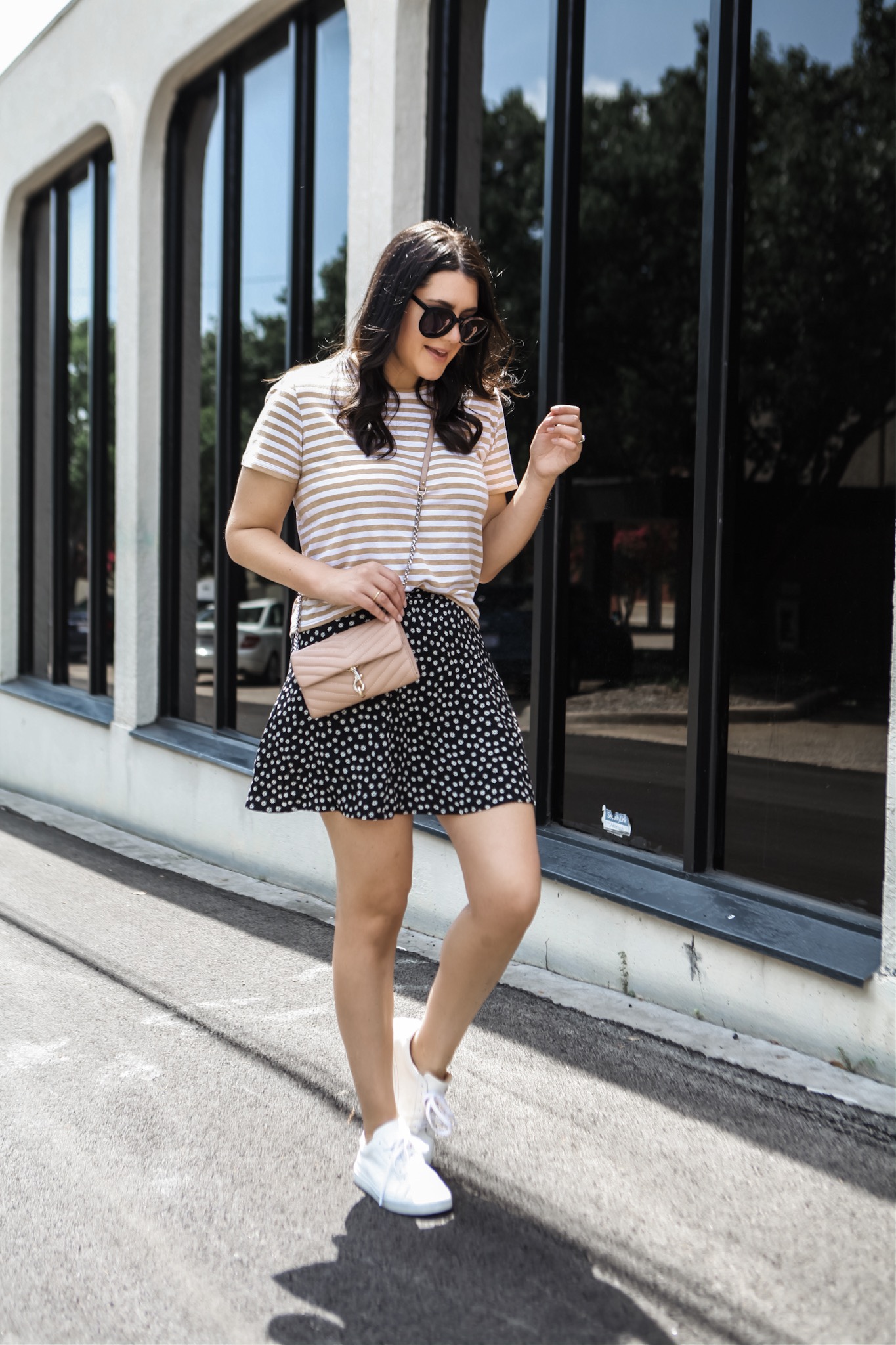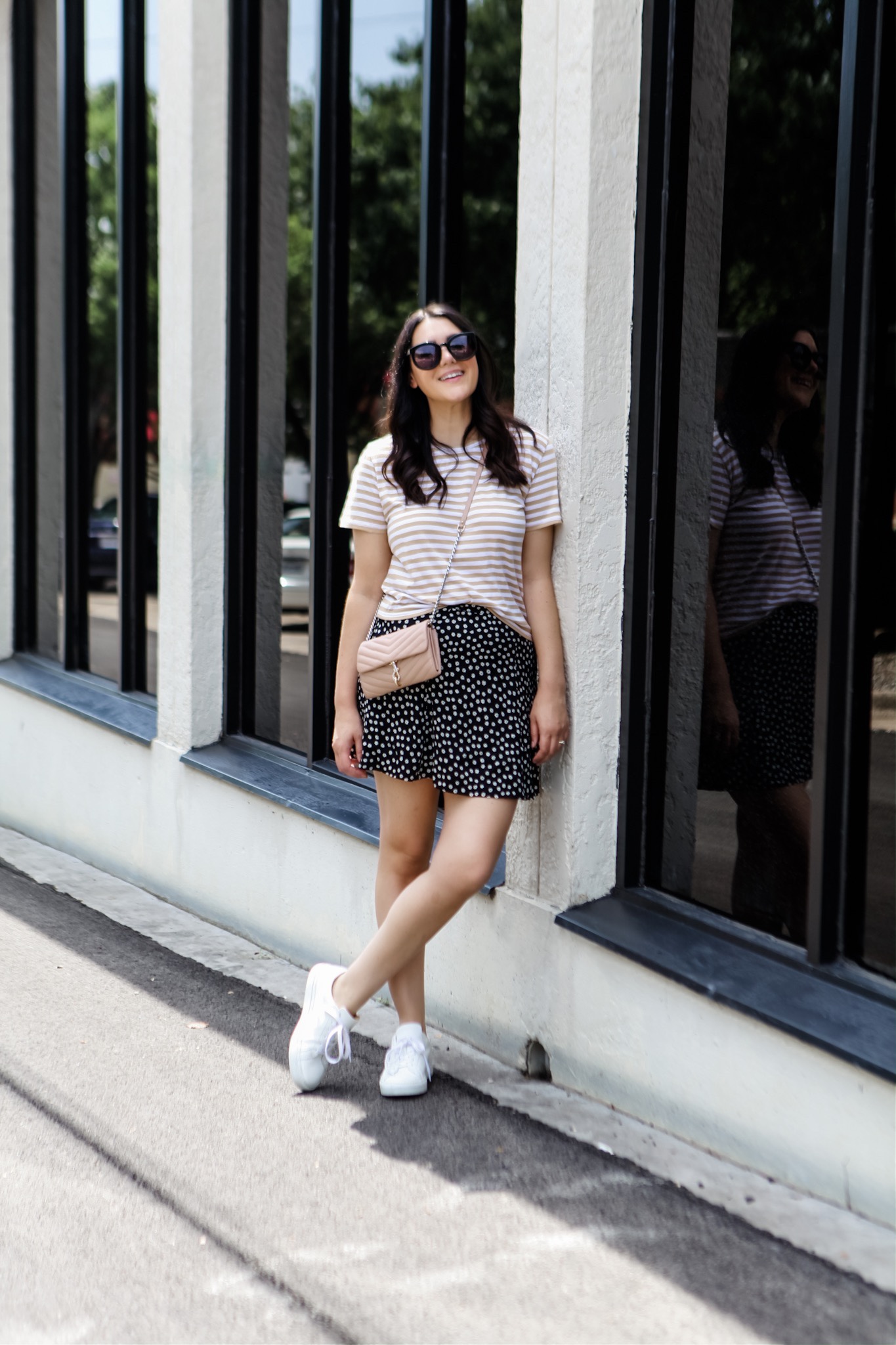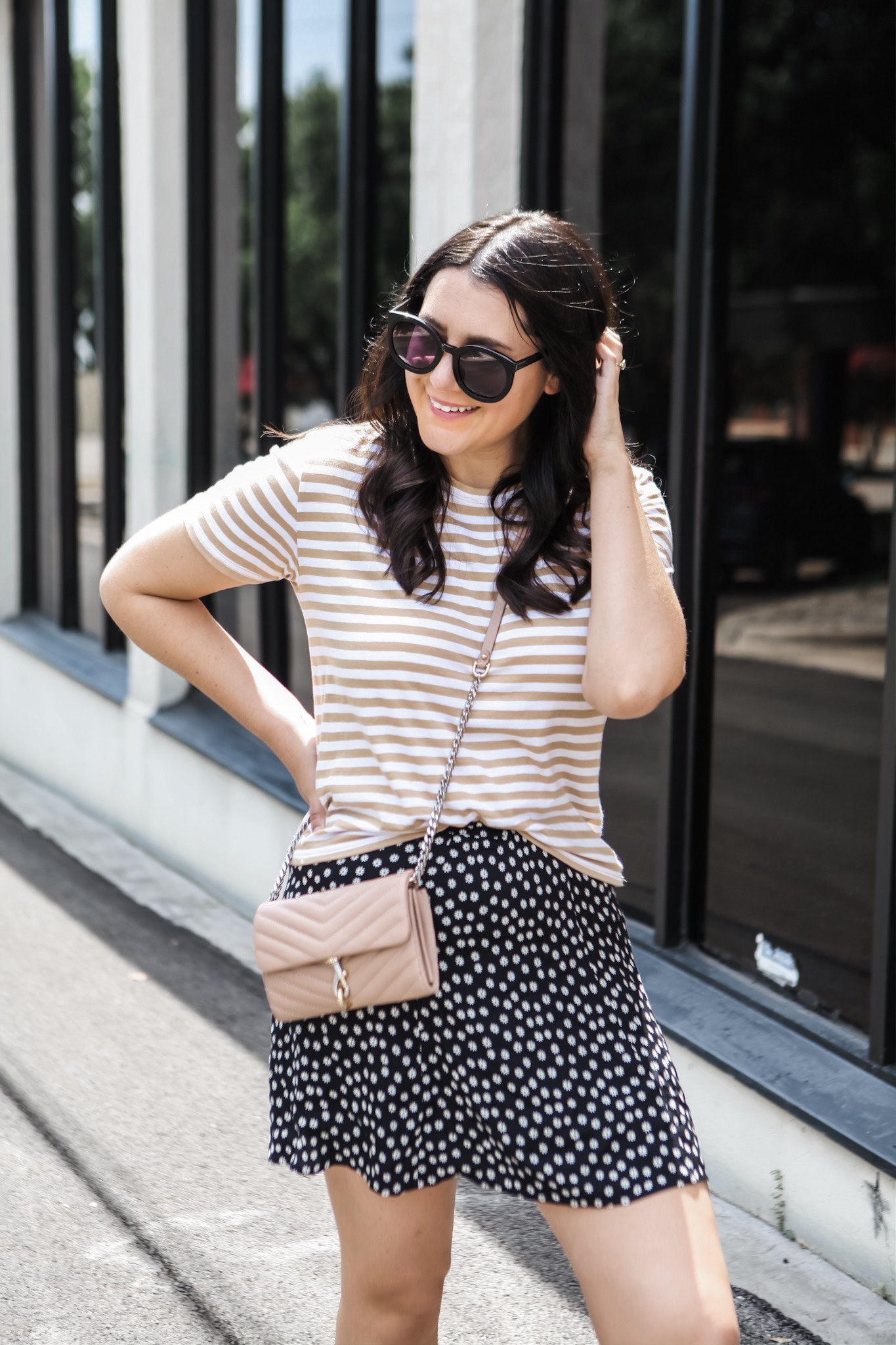 For my last outfit (!!!) I wanted to show this skirt one more time. It's also a favorite of mine this spring / summer. I just love the print and the length. (It feels a lot shorter while wearing it than it actually is! I've received a lot of questions as to what I wear under this skirt and I typically wear a biker short like this one here from Soma or these from Jockey. It just gives me another layer of protection and it makes me less paranoid in case of a strong wind. 😉 (Side note: this skirt sold out again! Here is a similar look from Amazon!)
Pairing this striped tee with this skirt was a no-brainer for me. I've been stripes and florals since 2010. I think the swerve on this outfit was the sneakers, but I loved this skirt with sneakers so much the first time I thought why not try it again? Of course this look would be precious with the sandals, as well. You just really can't go wrong with a simple mini skirt and tee in the summertime.
Well that's it! 28-30 outfits are complete! Stay tuned for my final thoughts on everything, the pieces that I loved (and didn't) and the pieces that surprised me in my full wrap up post with all the outfits in one!