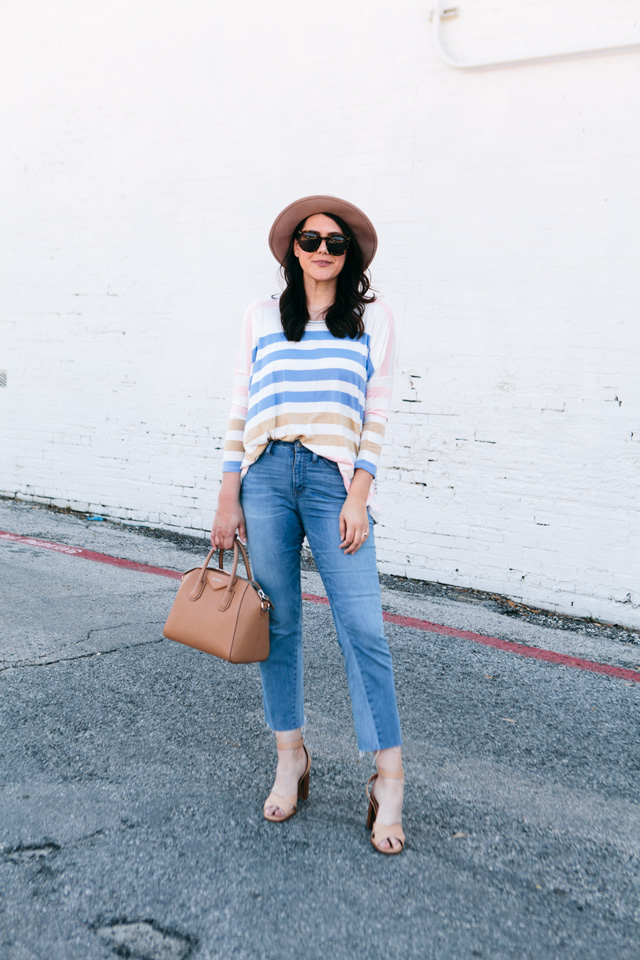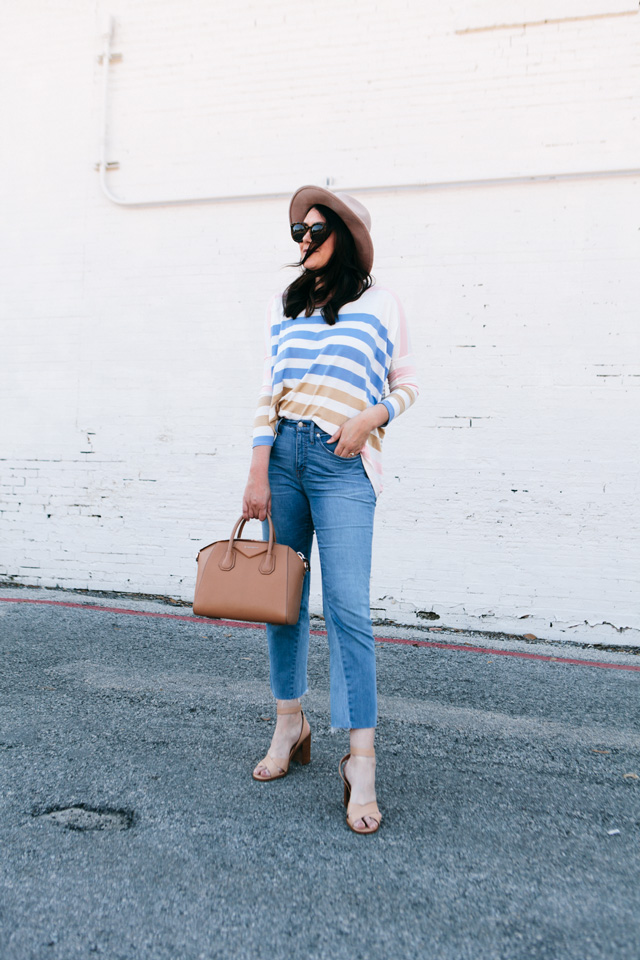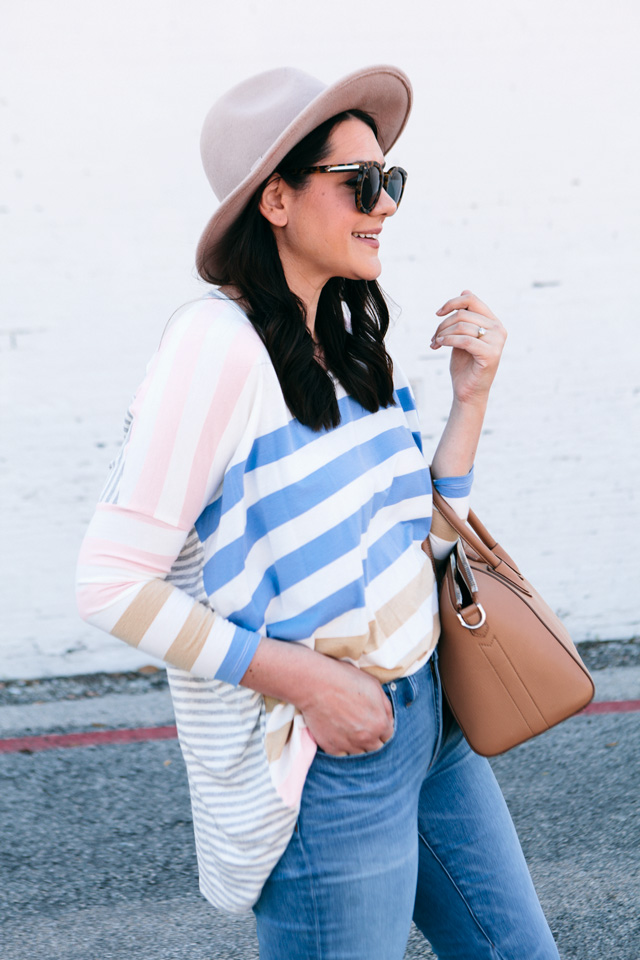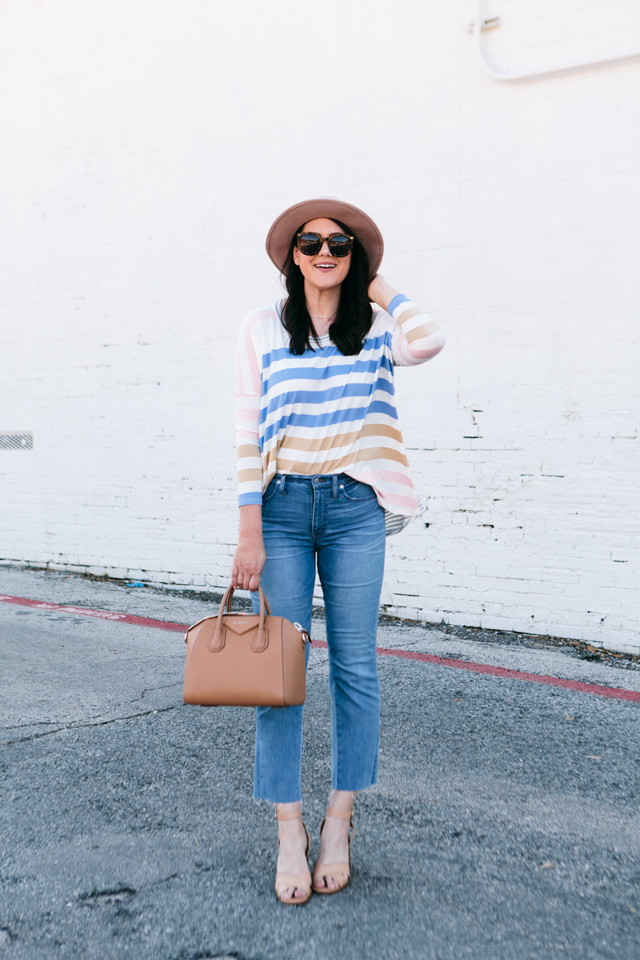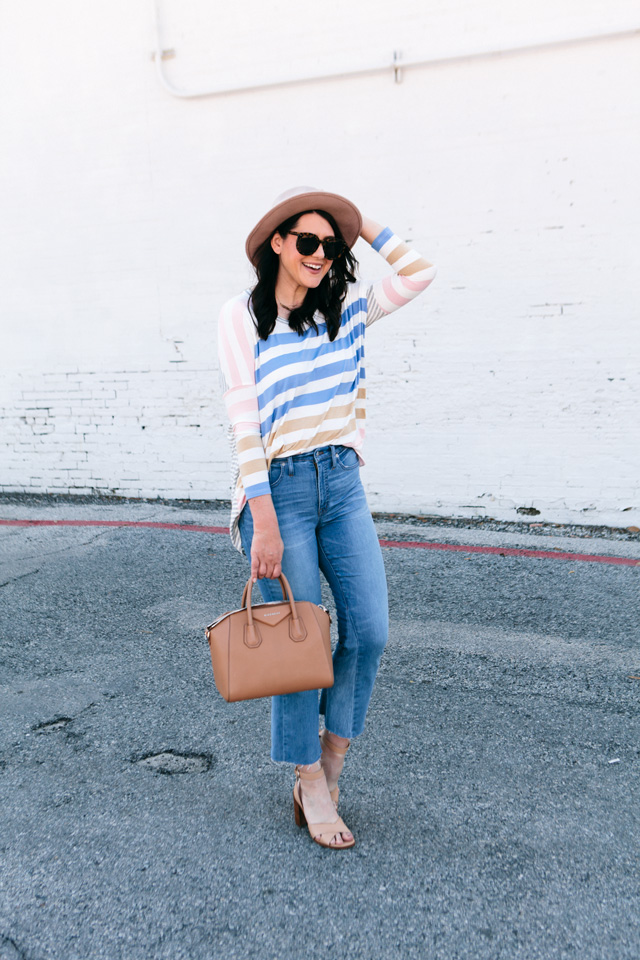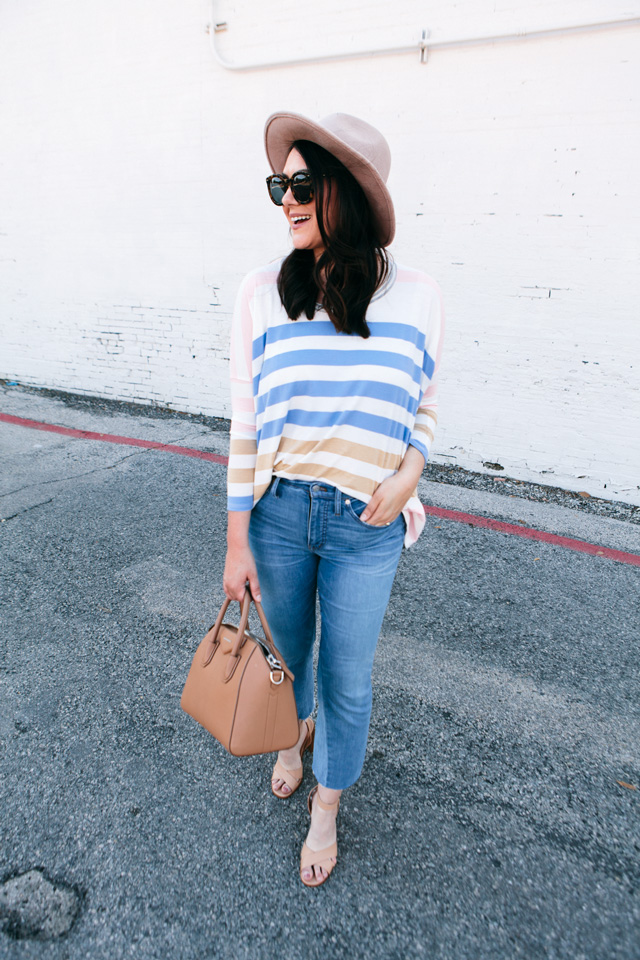 Ten new items are live in the shop today! It must be Tuesday 😉 I've been DYING to upload this tee from the shop because we've had it for a few weeks. Is it not the cutest? You know I love a striped tee (and by love I mean I am obsessed) and this one is ALL THE STRIPES. First off, look at the spring hues and second it is so slinky and fits perfectly if you're looking for a nice loose top! You can find this under $35 tee here.
These jeans are from last year! They are the Madewell demi-boot jeans and this is the closest Madewell dupe I've found! These look to be the most similar but perhaps a shade darker than the ones I'm wearing. I pulled a few more from around the web below!
You can see all Tuesday's Ten items from the shop here or our new arrivals here!