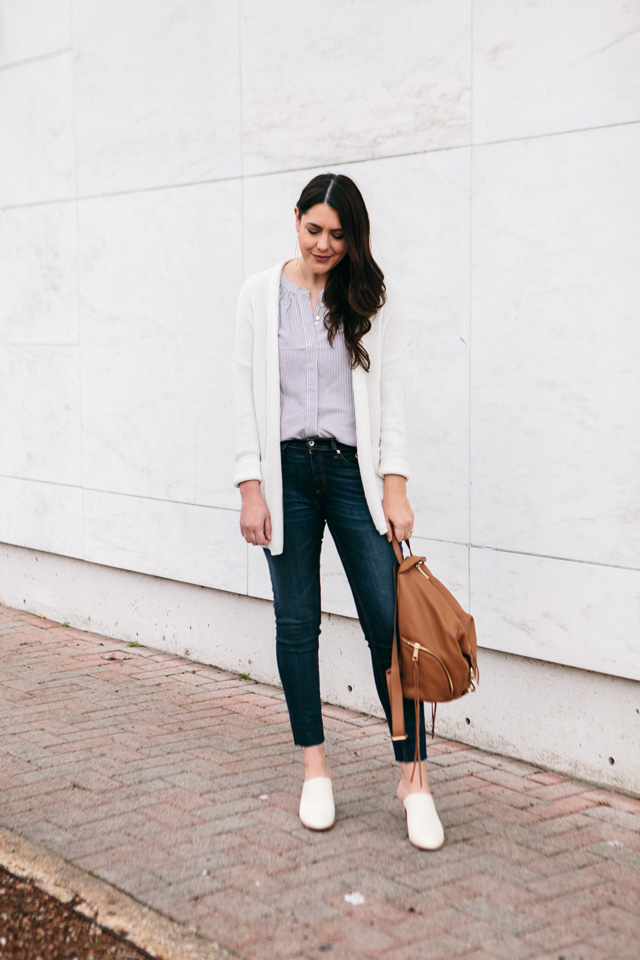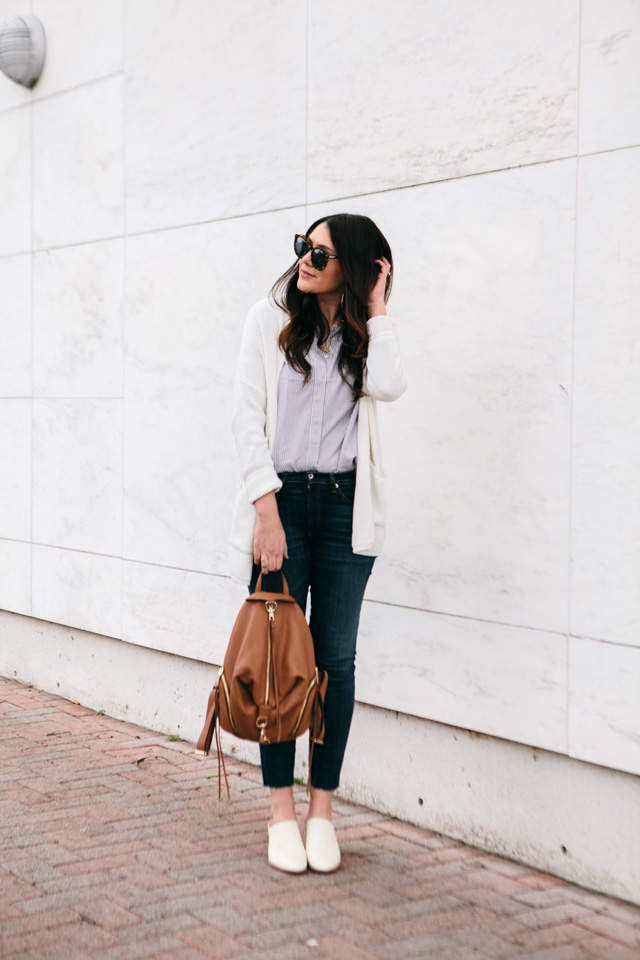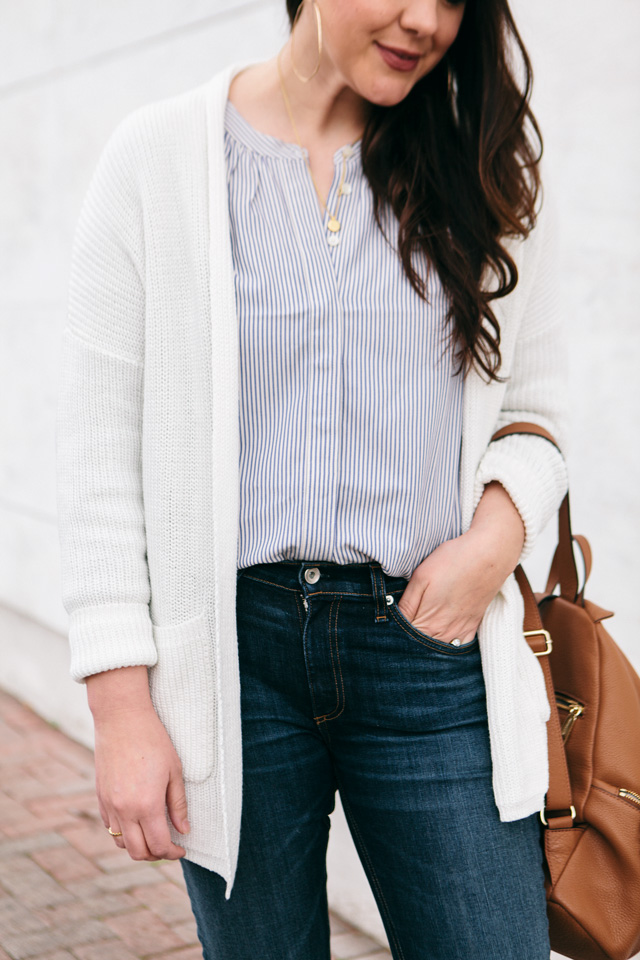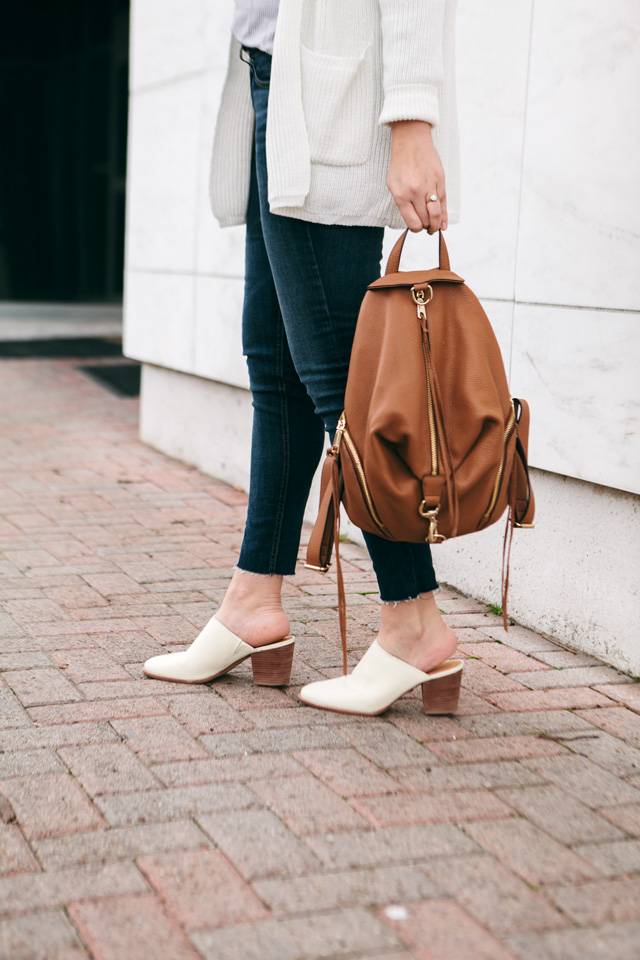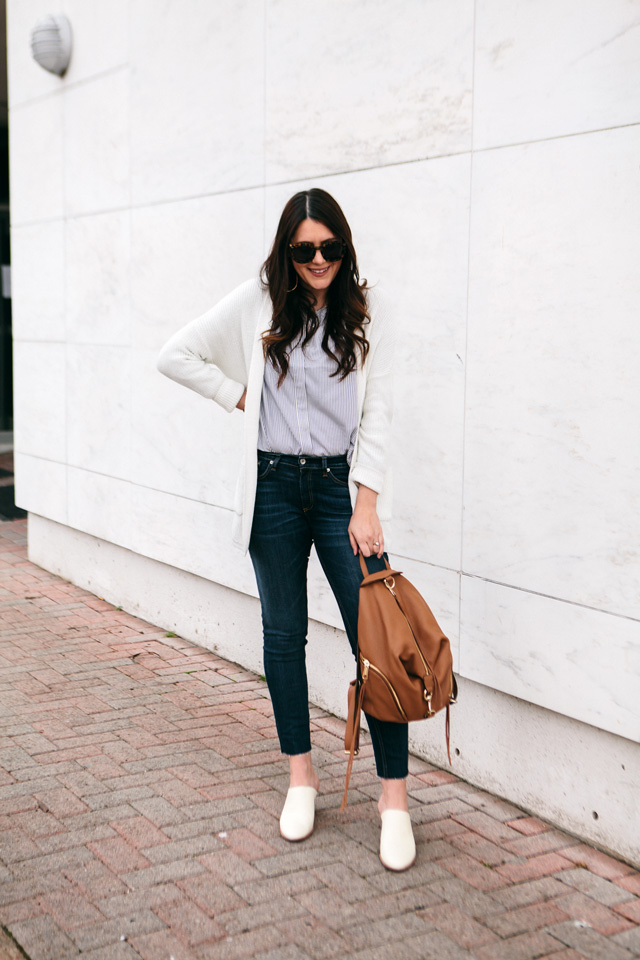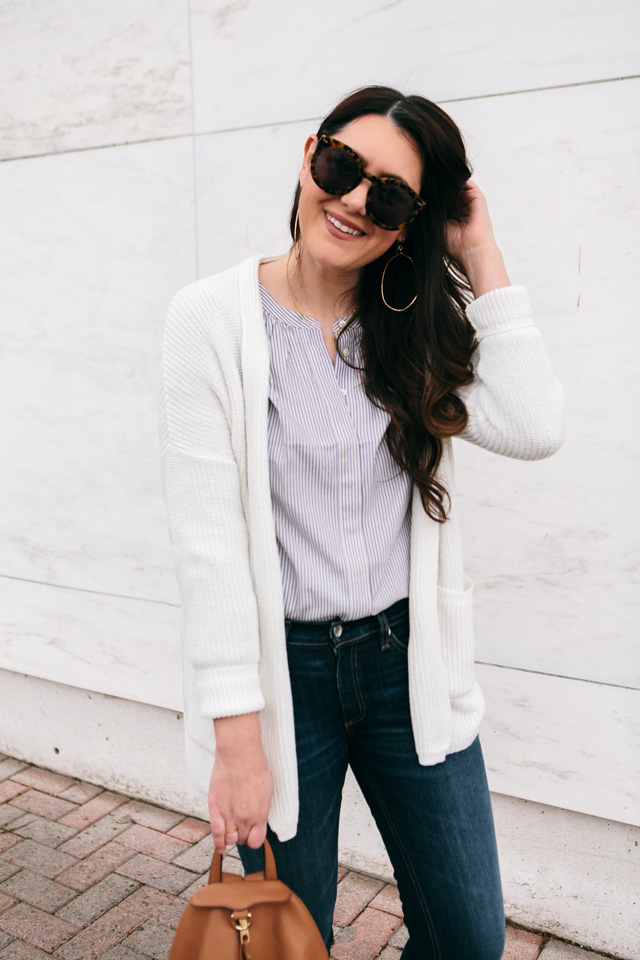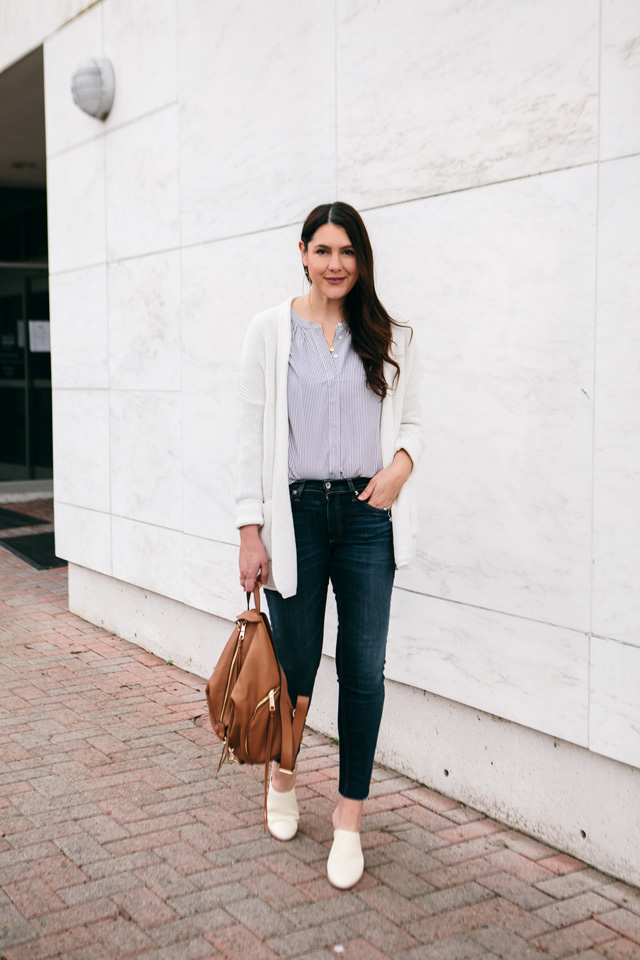 Happy Tuesday! You know it's our favorite day at the shop because it's our Tuesday Ten! This cardigan is a favorite from last week's launch but you can see our new (and very colorful) launch here!
I decided to I take the plunge and bought my favorite Madewell mules in this spring ivory hue. I have to say I thought about these longer than I'd like to admit but maybe that's a good thing as I'm trying to really be conscience about what I add to my closet this year. These are such a good shoe (I literally wear my other ones in the brown shade all the time!) and I loved this bright color for spring. It's definitely a bold move but after trying them around the house for a while I decided to take the plunge and wear them with an actual outfit. Verdict on the white? I think I love it. I'm excited to see what I can pair with them this spring. Yet another sentence that you'll only find on a fashion blog. 😉 You can find this pair of mules here!
Are we ready for spring yet? Because I am dying over here. It's wet and rainy and cold and I just am ready for sunshine every single day. I wanted to show this ruffle sleeve top without the cardigan but it was just a bit too chilly out. (It's adorable with ruffle sleeves! You can see it fully here.) I think it would go perfect on it's own but for now a cardigan works just perfectly. You can find this under $40 cardigan here!
What about you? Are you ready for spring to come as well or do you love winter? I'm just so ready for a change!