`I thought I'd do a quick preview of our newest styles at Everyday & Co! You can go see all the new arrivals here! A few of my favorite are below!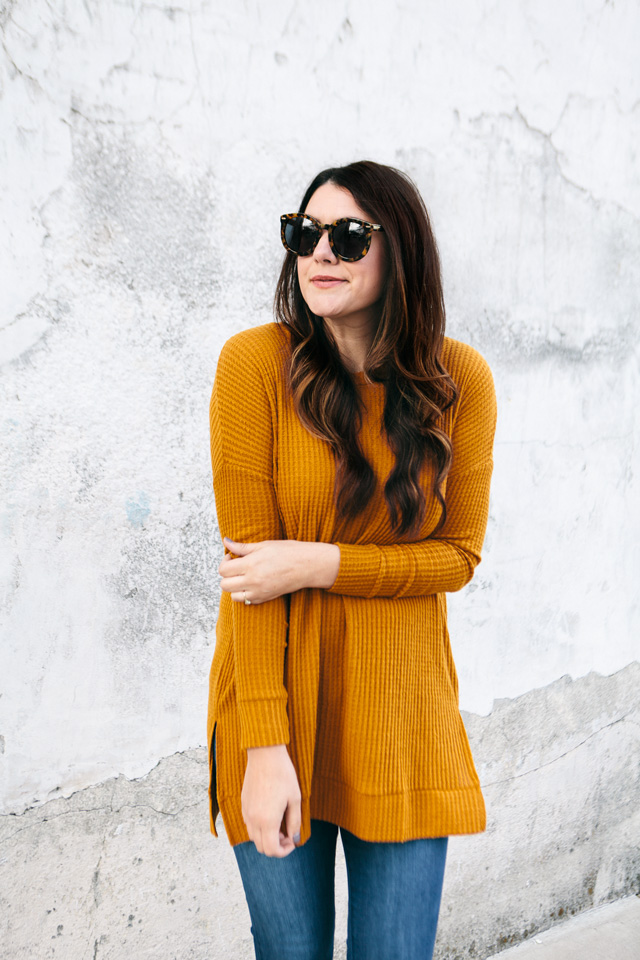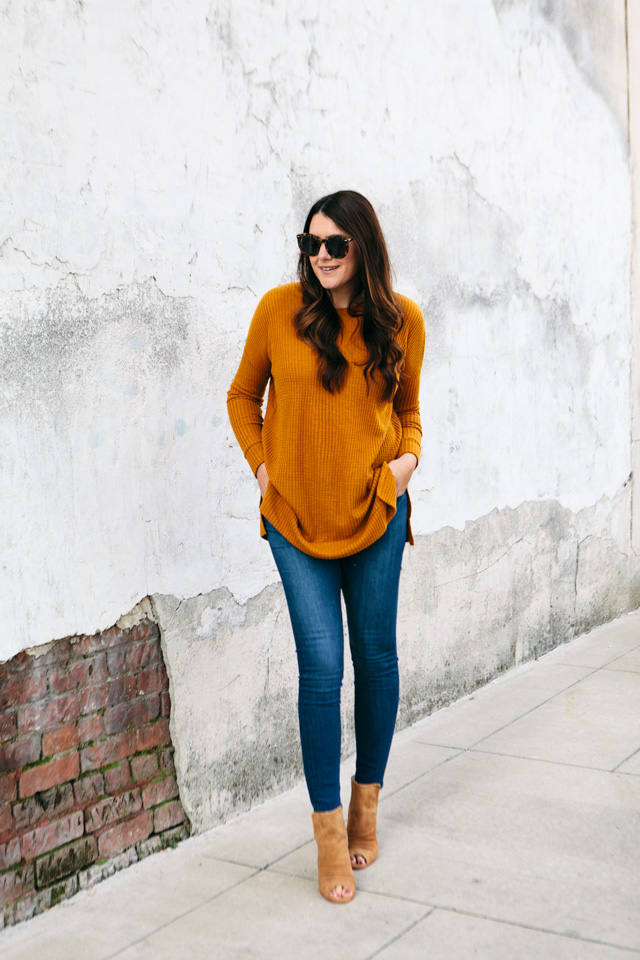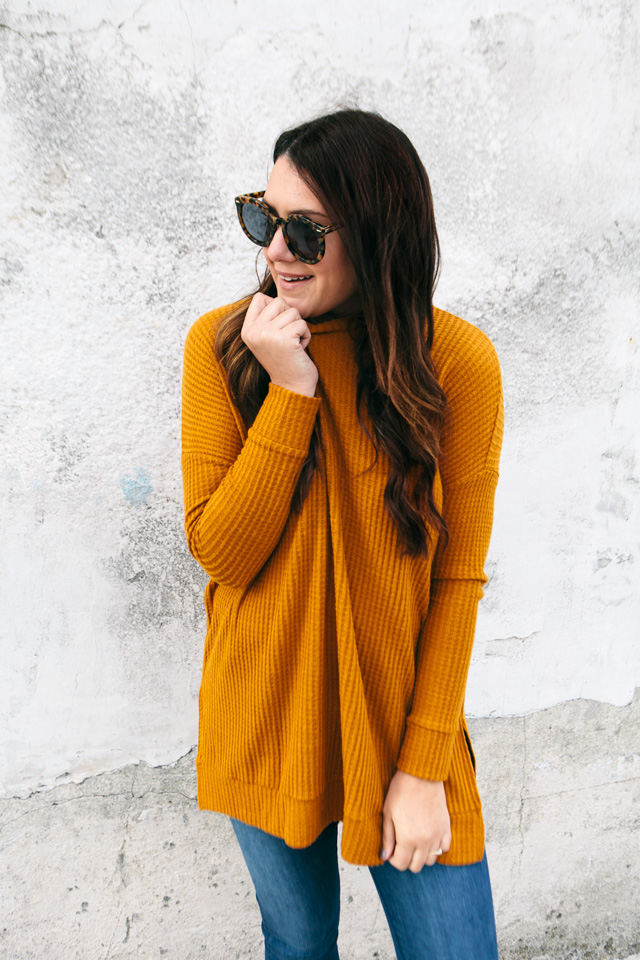 This is the Everyday Oversized Thermal Pullover. It's a thermal feel and an oversized fit. Think Free People-ish on the sizing! I am in the medium here. You can find this top here!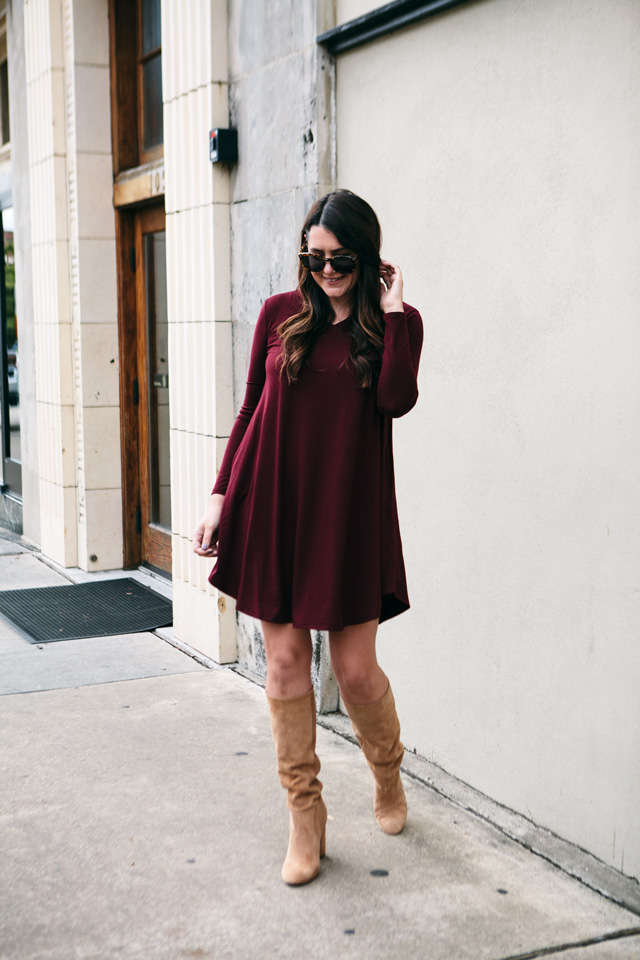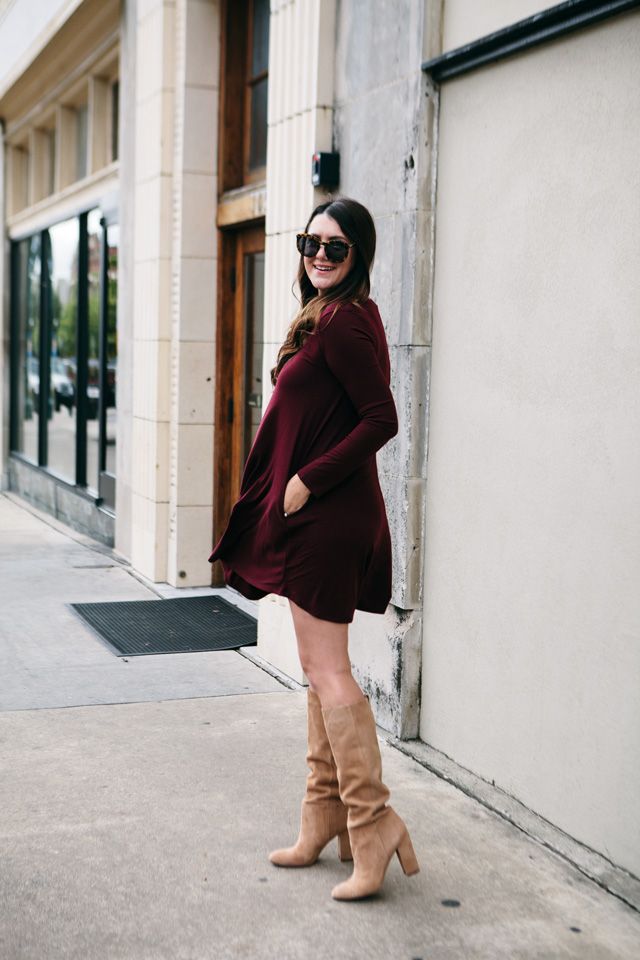 This is our Supersoft Long Sleeve Pocket Dress! Just like our short sleeve one, but this dress is long sleeve and features a v-neck instead of crew neck! We had a lot of requests for a v-neck dress so we brought it in for fall! I am in the medium. Fit is true to size. Find this dress here!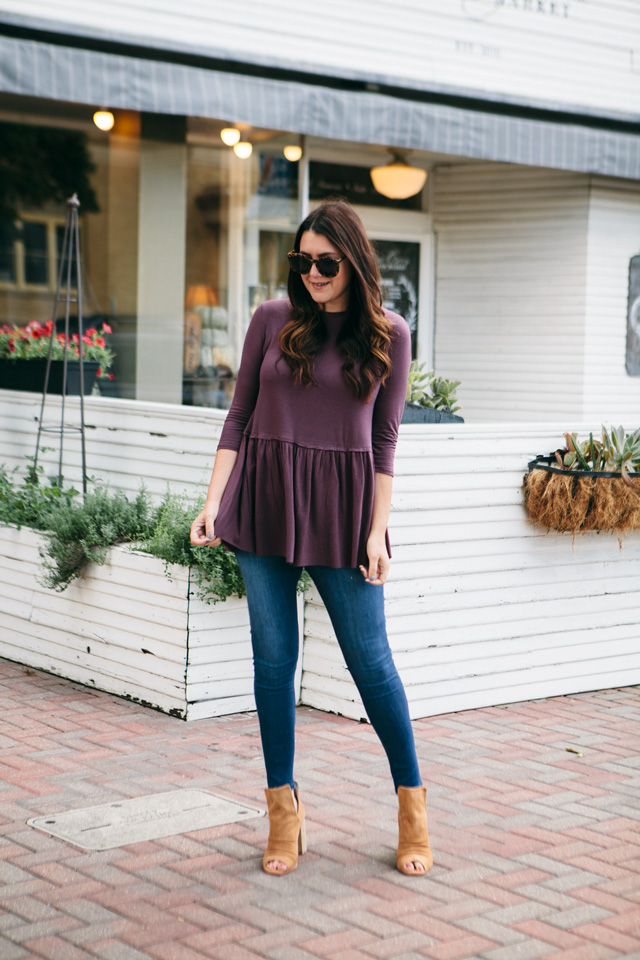 This is our 3/4 sleeve Peplum Tunic top! It comes in 4 colors and is the 3/4 sleeve sister of our super popular Everyday Peplum Tunic. I am in the medium! It fits true to size but is a looser fit.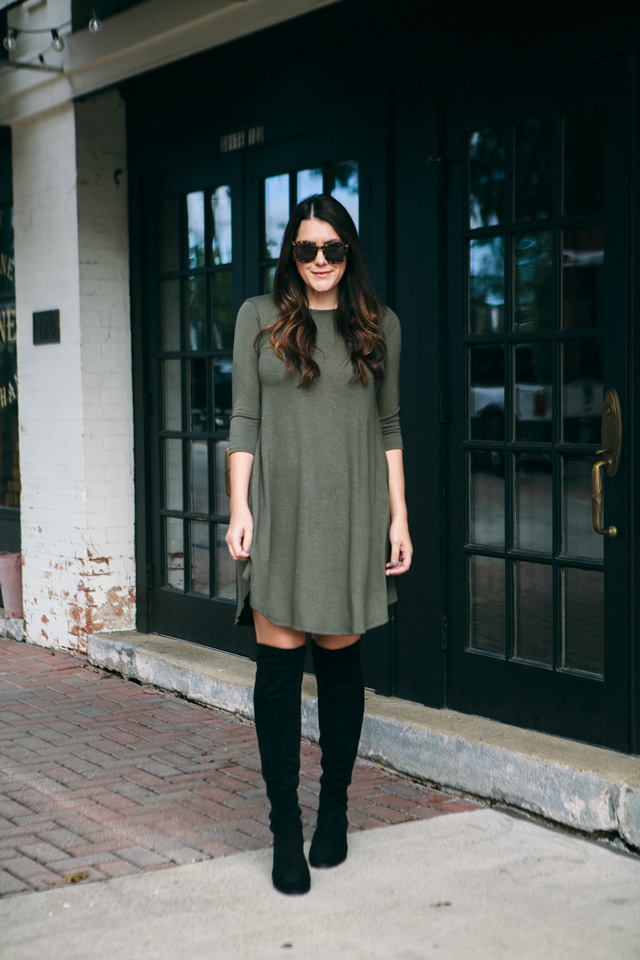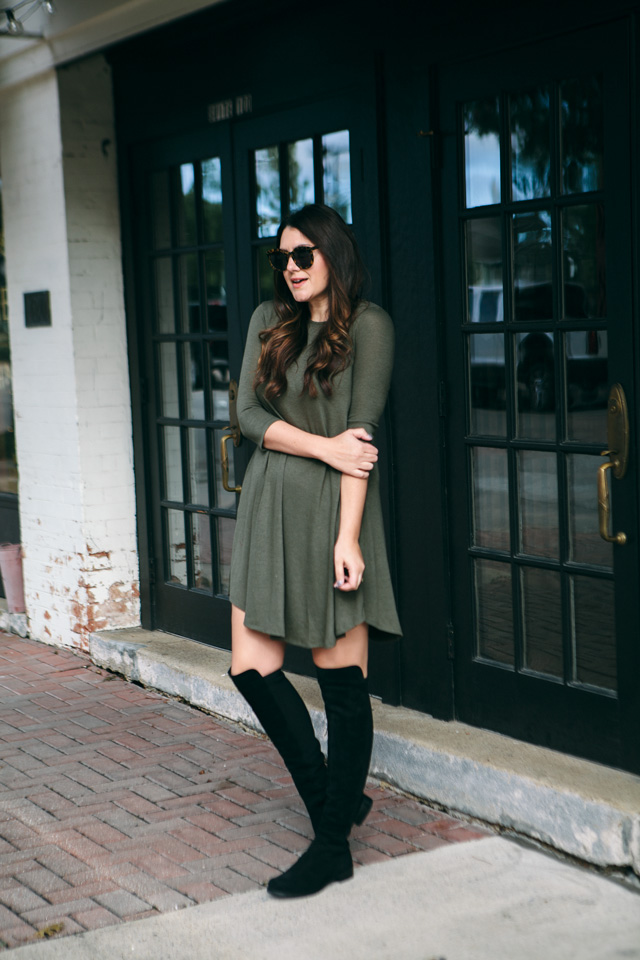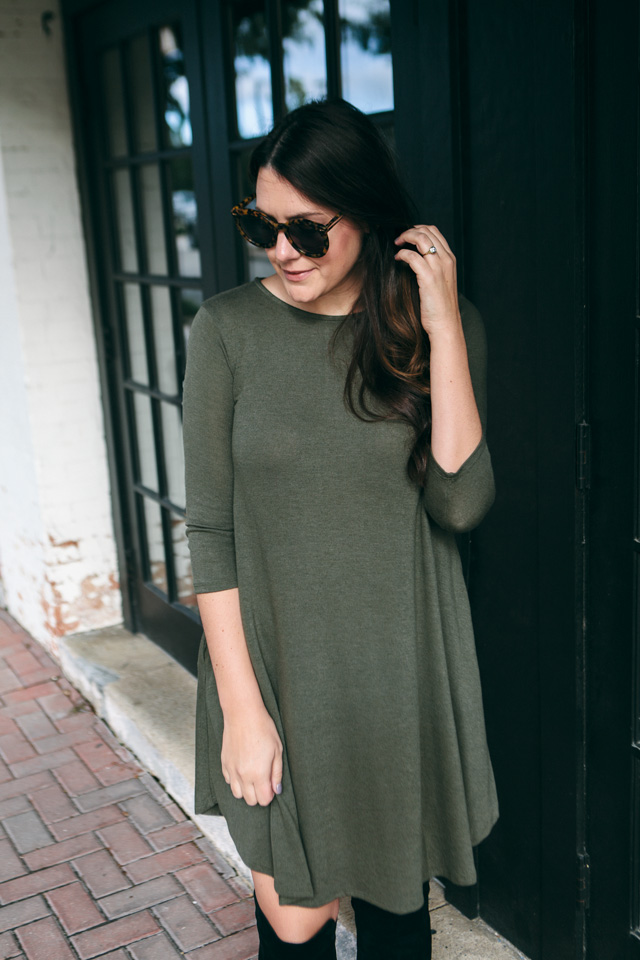 Last but certainly not least, this is our Everyday Sweater Dress. This one might be my favorite from this launch but I'm not even sure if I could choose. Like picking your favorite child you know? This dress fits true to size, I'm in the medium! You can find this dress here.
I'll link all of my shoes and denim below! 🙂