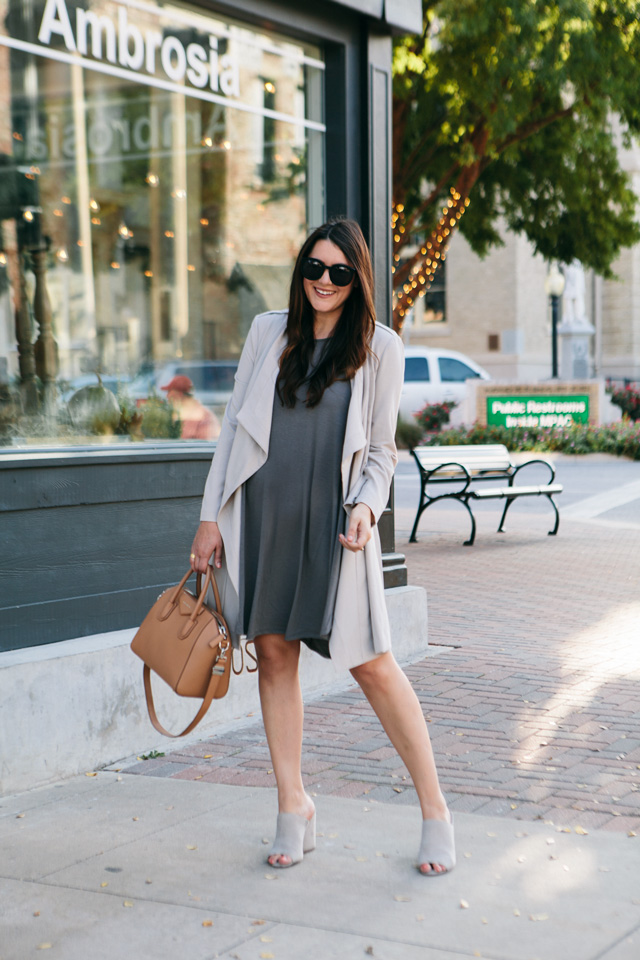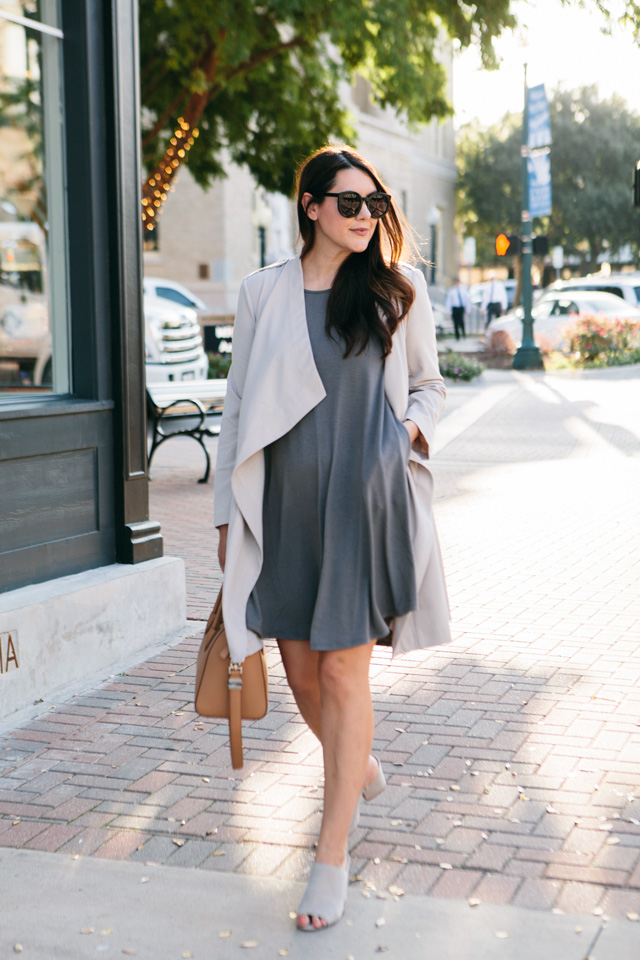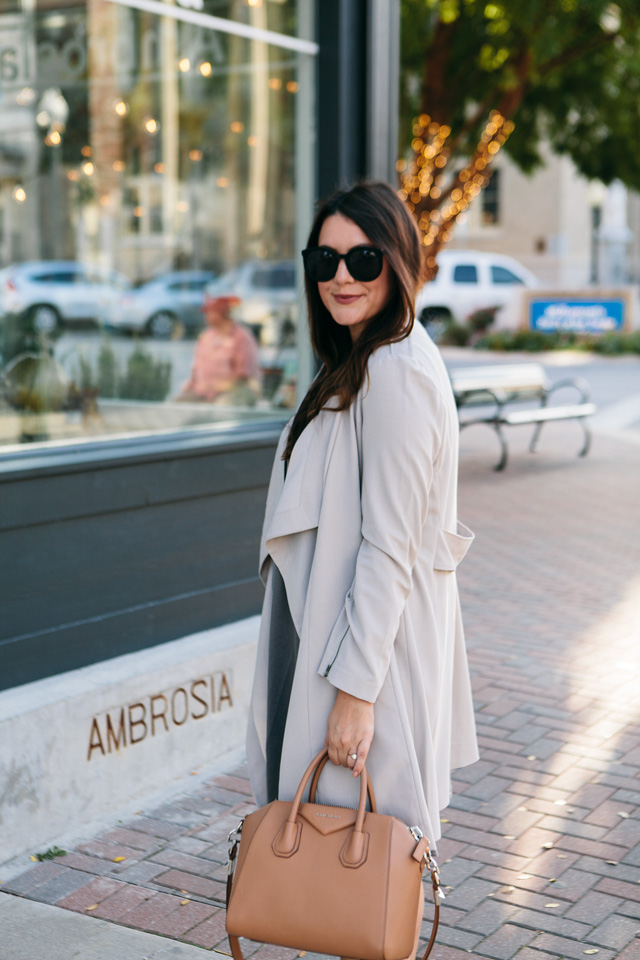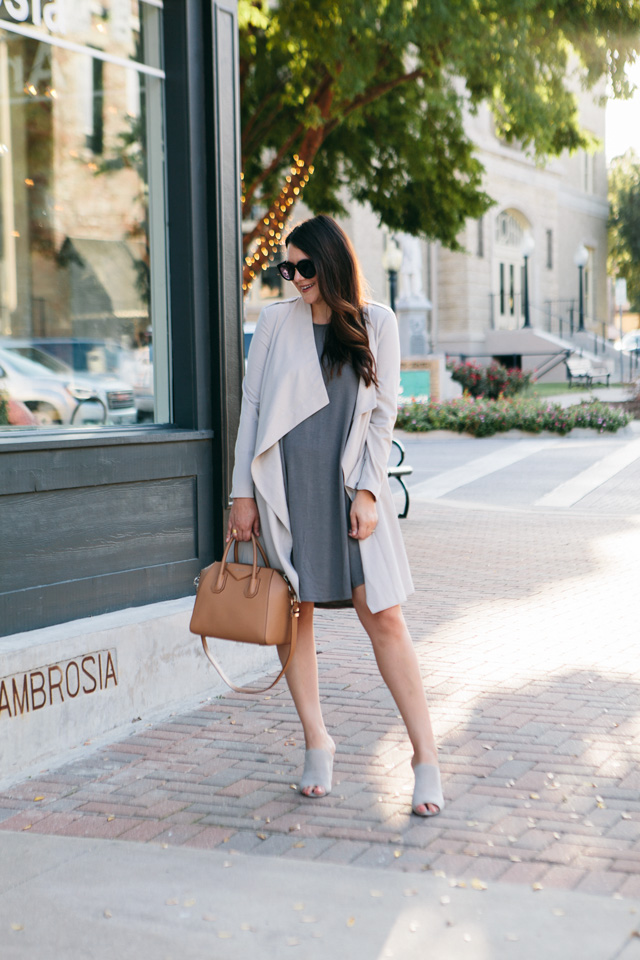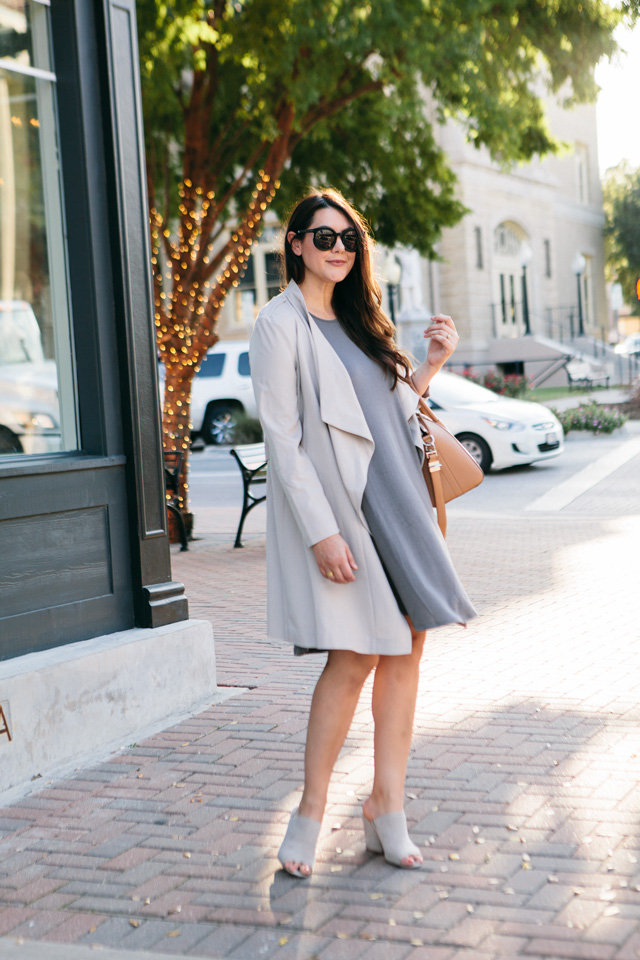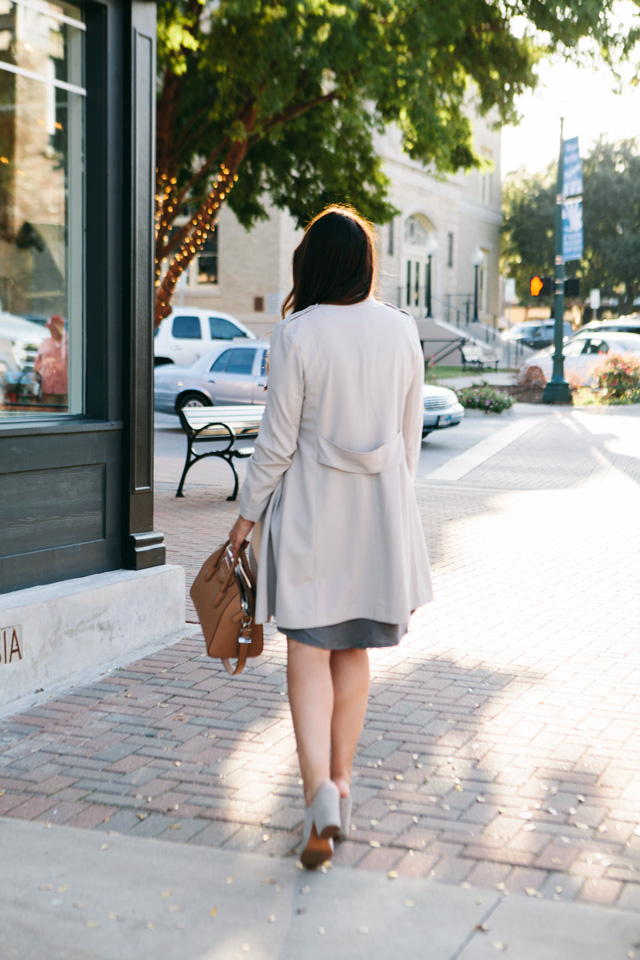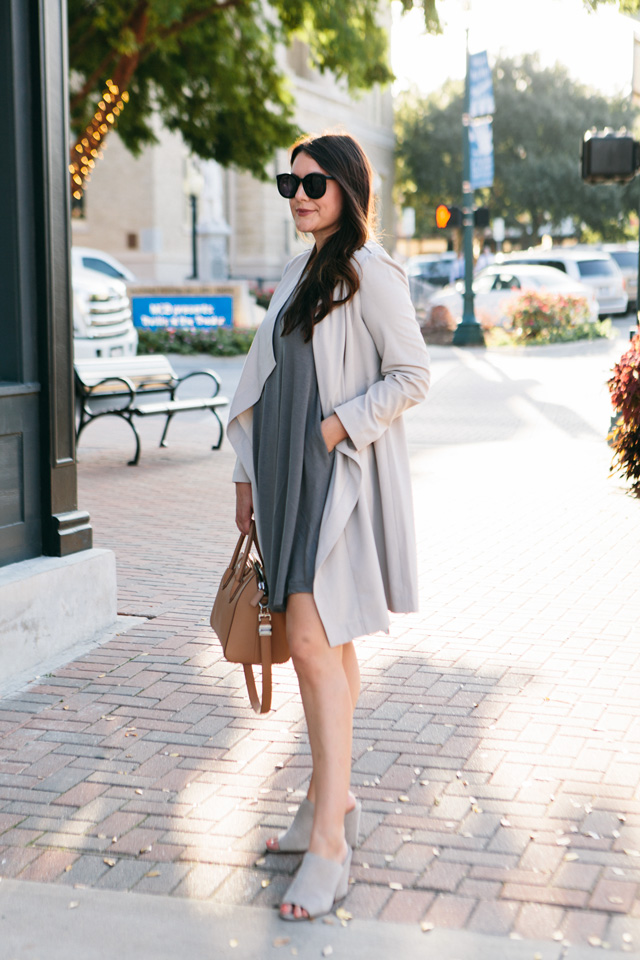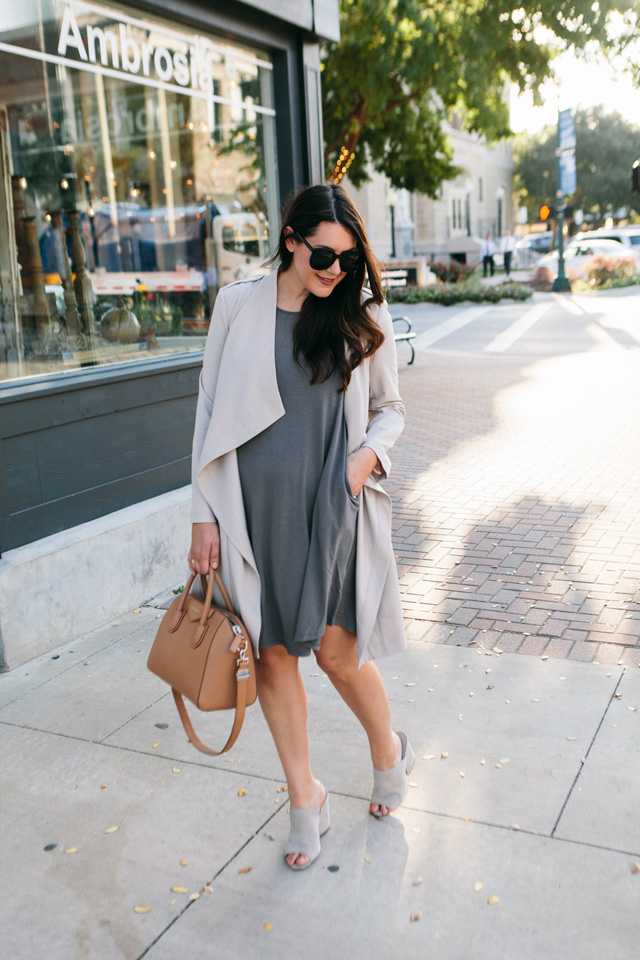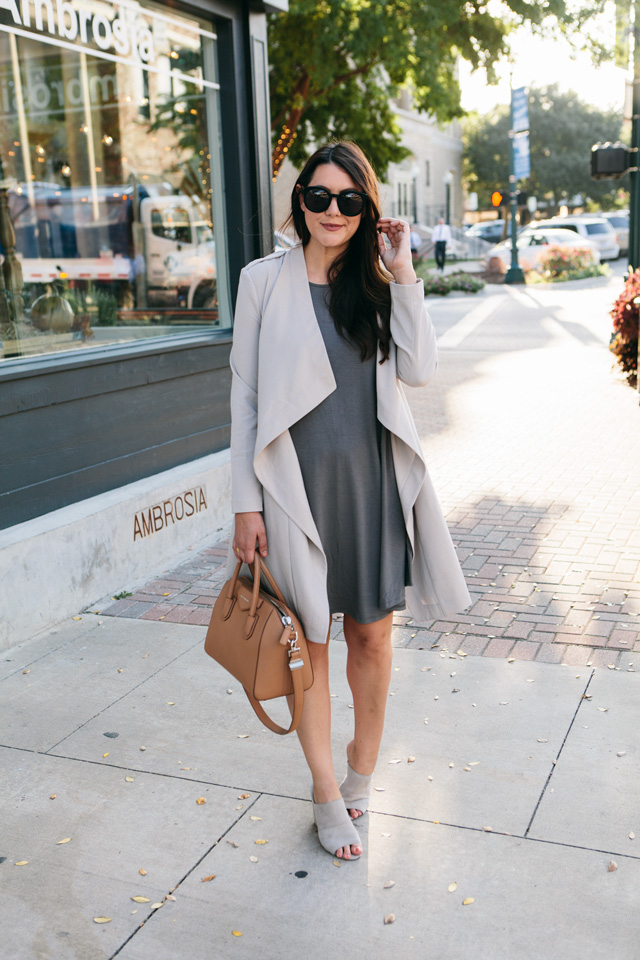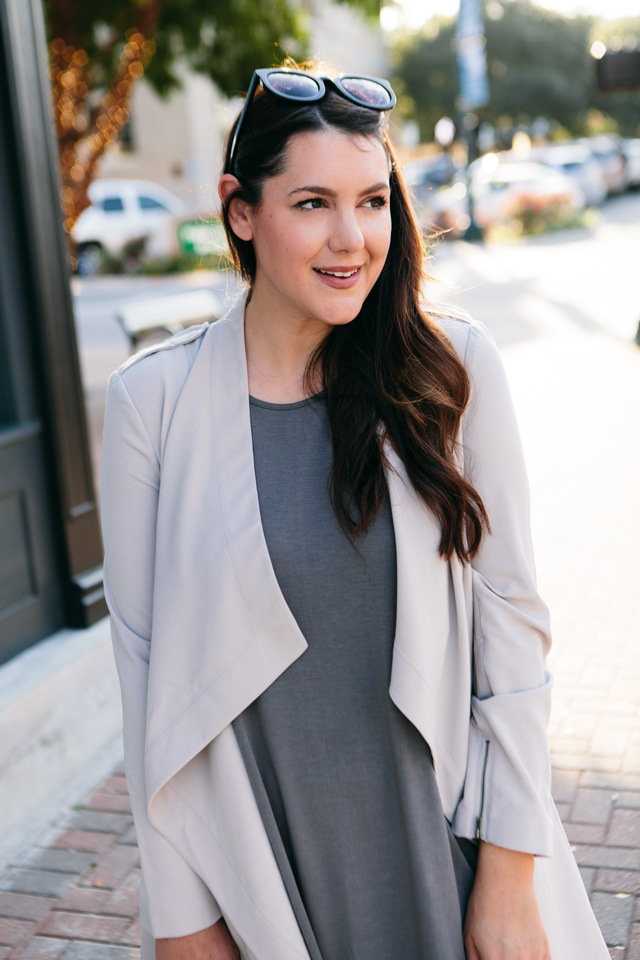 If you've read my blog for a while, you know I love a flowy trench jacket. I've had a few over the years in pink and black but now I've found the prettiest grey. This jacket has become such a staple in my fall/spring wardrobes. It's such a nice layering piece and lightweight enough to wear with dresses or tops to get me through fall. I love this putty color, it can go with black or brown so easily. This jacket fits true to size but it's very relaxed. More fit details below!
You can find this jacket here!
A little update on Everyday & Co! We are launching our next collection NEXT THURSDAY at 10 am! This collection will include long sleeve versions of the supersoft tees, dresses and then, of course, a few more fashion pieces! If you are a fan of the supersoft collection, then you will NOT want to miss this launch! But since we are going to be moving into cooler weather, etc. this dress I'm wearing today is on sale for $18! There are just a few left but all colors and sizes are on sale! This dress is PERFECT to layer with cardigans or blazers or trench jackets like here. I love keeping a sleeveless dress around for fall just so that I can layer and not get too warm.
(PS: our supersoft pocket dress is on sale, too! You can find it here.)