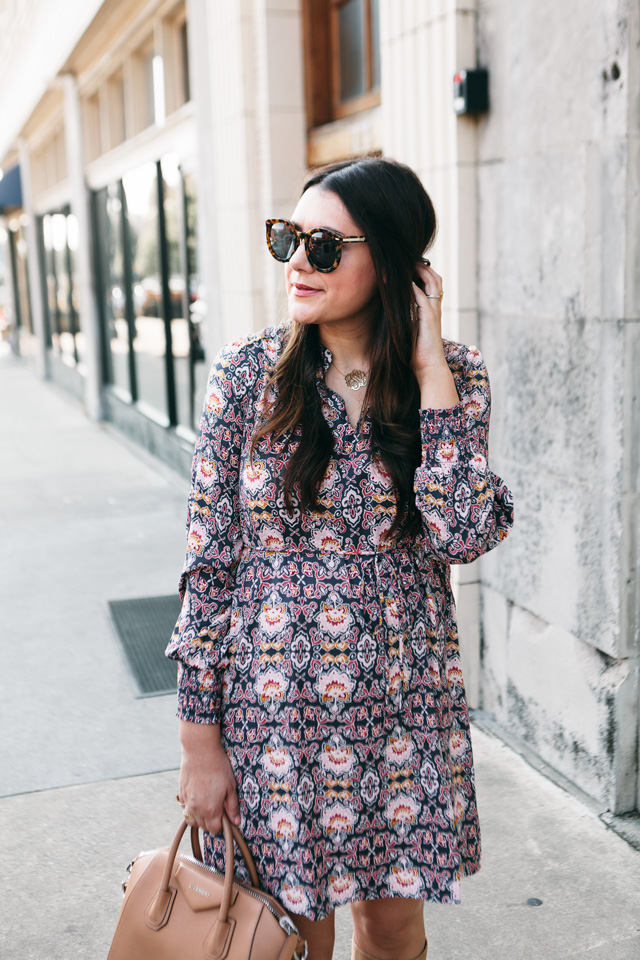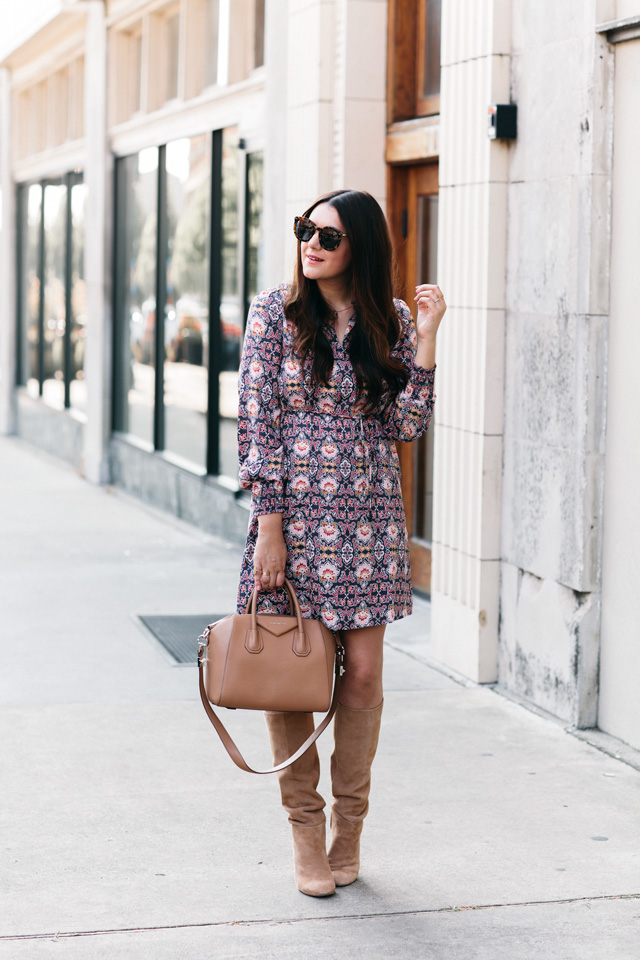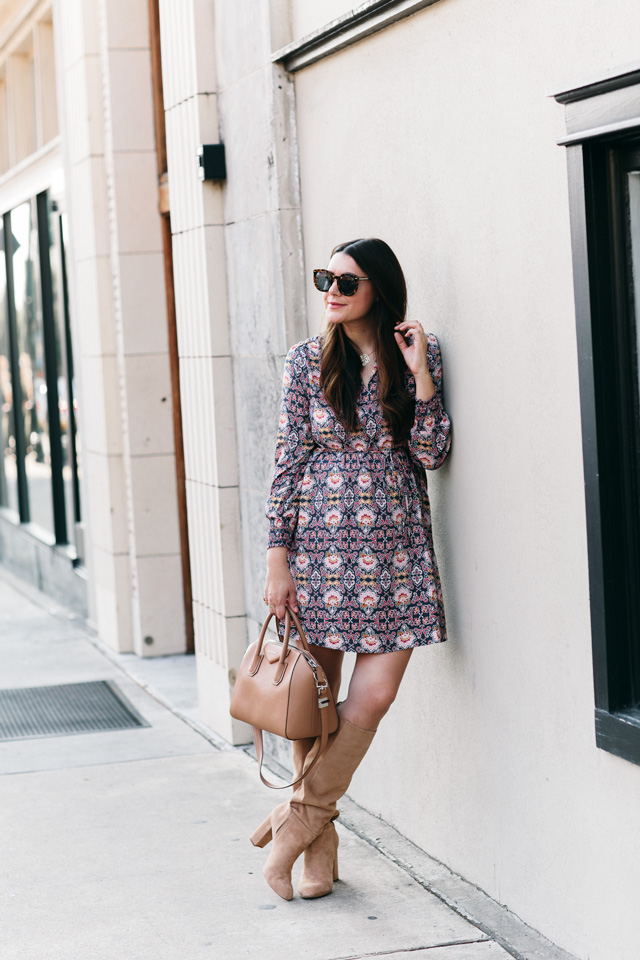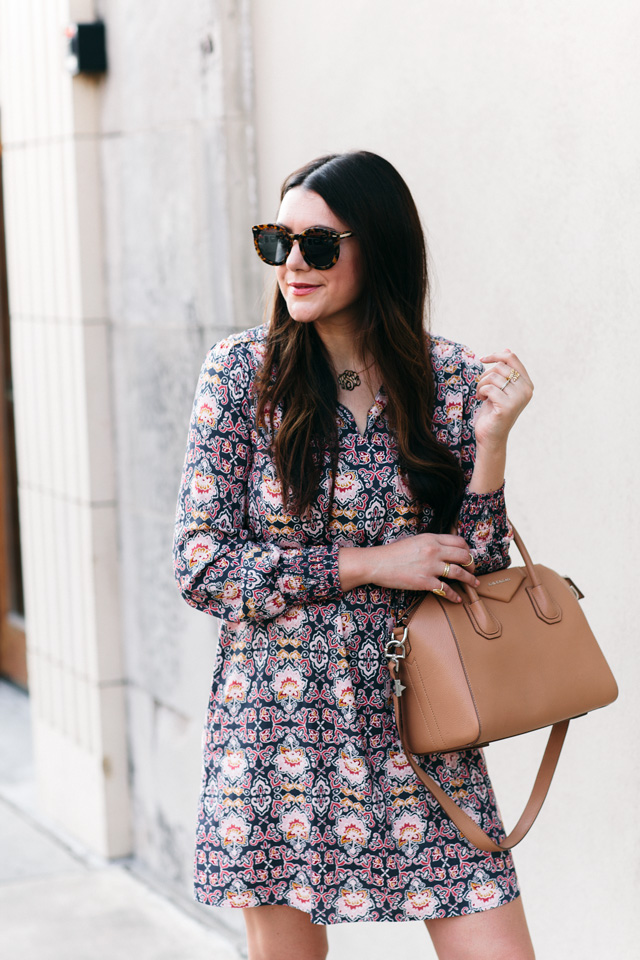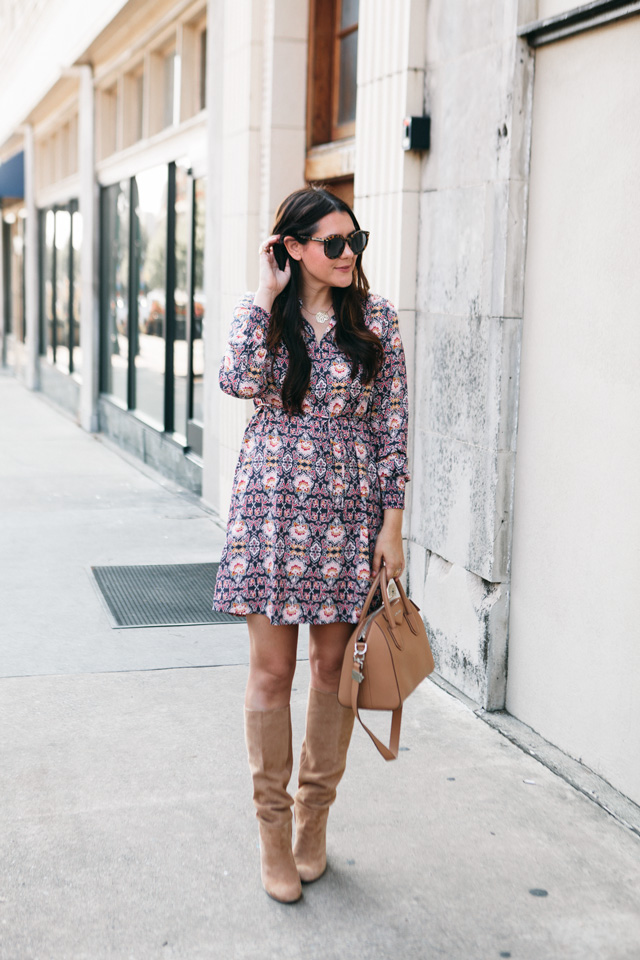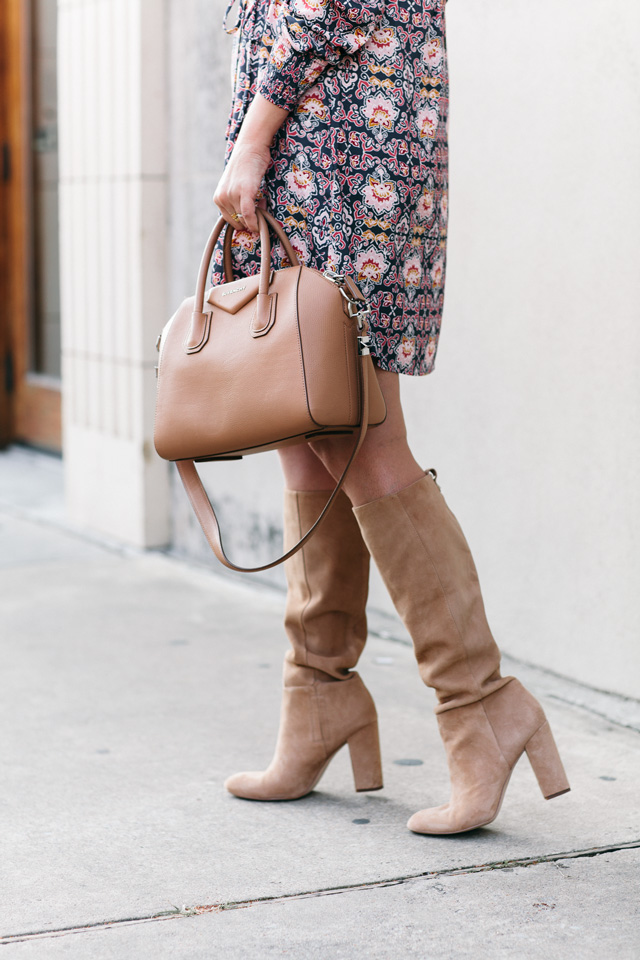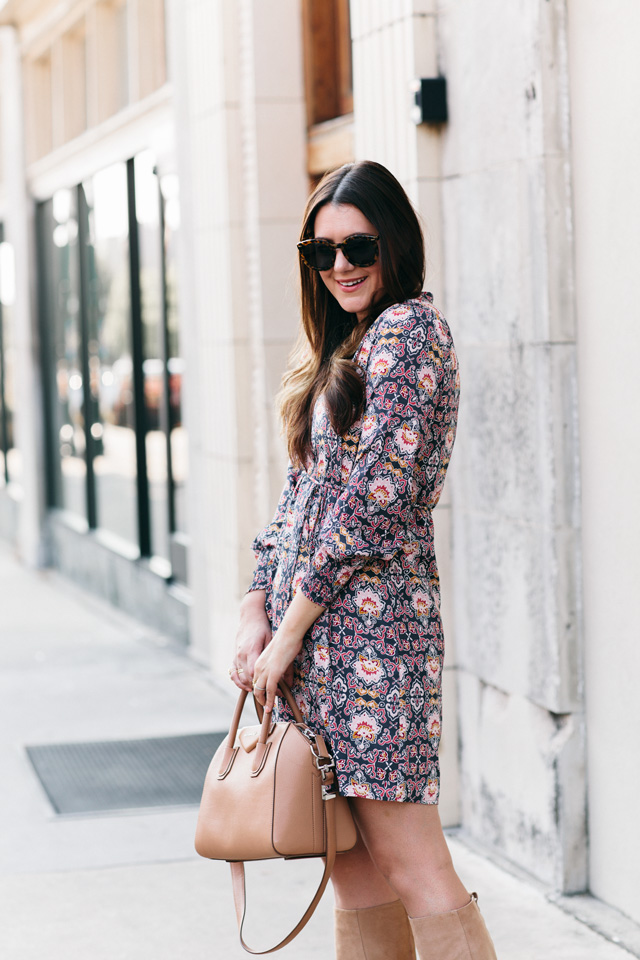 This dress is called the Fall Fantasy dress, which I thought was a fitting name for my post. Fall Fantasy is pretty much the theme of every autumn around here. But I couldn't agree more this dress screams fall. Paisley is such a pretty pattern I kind of forget about, but when it comes around in a dress like this I can't help myself. This LOFT dress is so pretty and easy to wear, especially for fall. It's a tie-waist so it has a more casual vibe but I wanted to dress it up with my boots. I freaking love these boots, man. I can not wait until I can wear them full time. We had cool days last week so I knew I needed to get one more wear in before the boot weather switch got flipped off again. Like I've always said, fall is a four letter word here in Texas.
You can find this dress here! My fit details are below.
You can find my tall boots here!
Gemma turned 13 months this weekend and in true fashion, I'm a month late on her update! I'm writing one for this week. I have to say this is my favorite stage so far, and I think I've said that every single time she gets older. She is just so funny and fun. I can see why people have a lot of kiddos, not saying that we will. But man, babies are fun. You know what else is fun? Dressing her now that she is standing and trying to walk. Shoes actually make sense now! Lol. I always felt silly putting shoes on her when she never truly used them, but of course, they are so cute I did it anyway. I'll update you all on what she is doing as a one-year-old, this week!