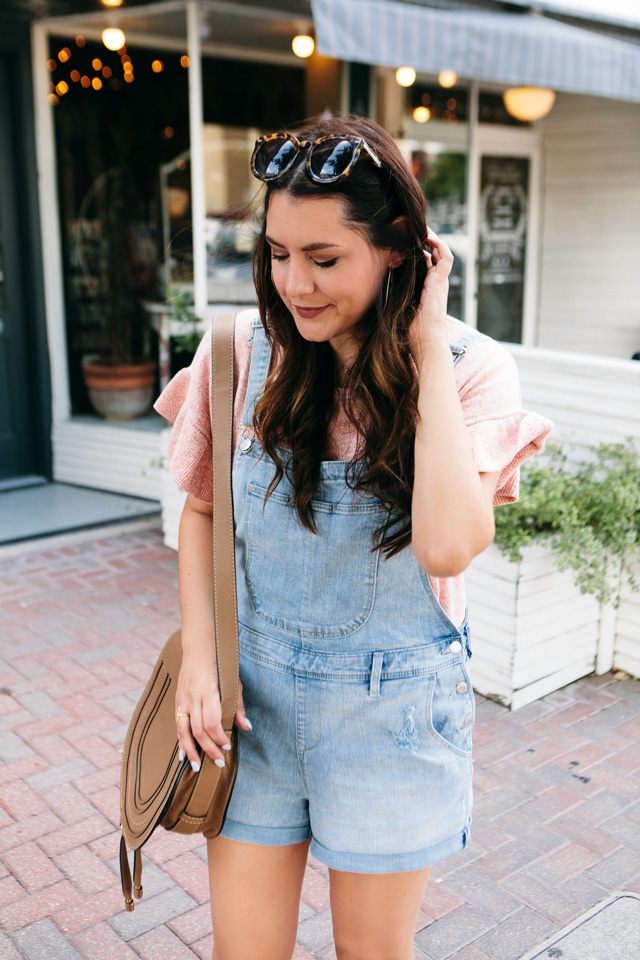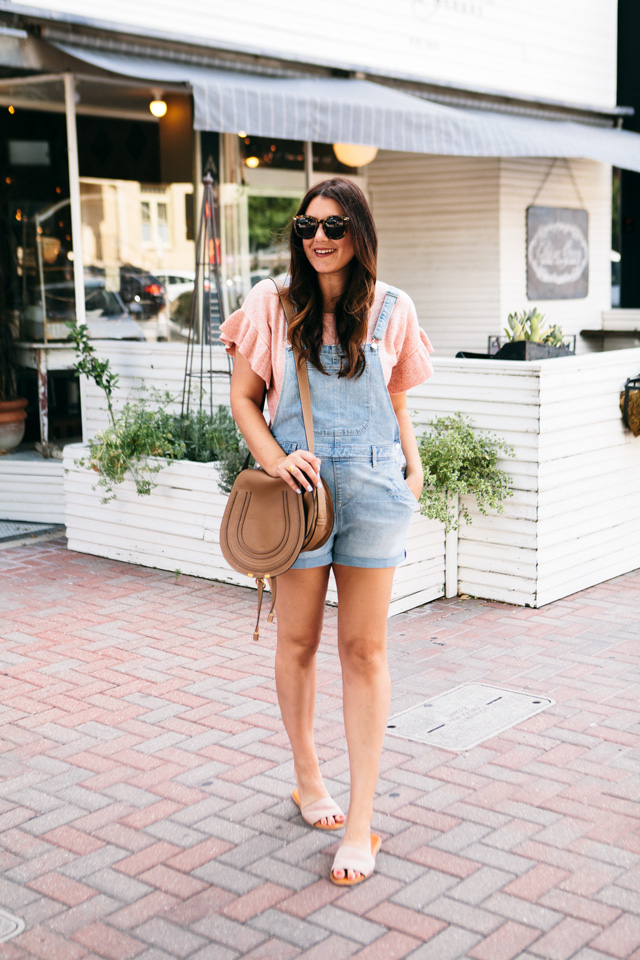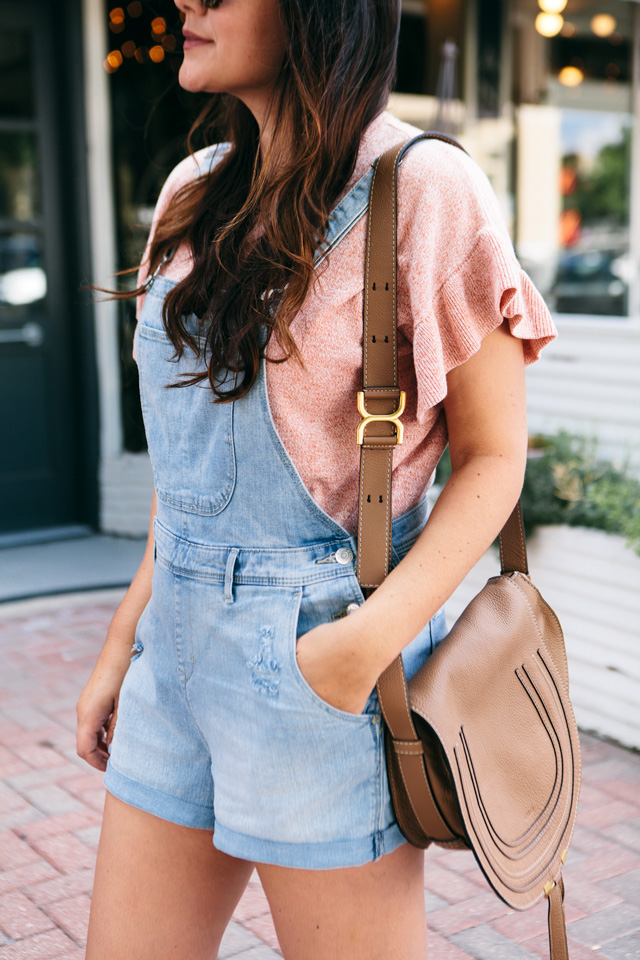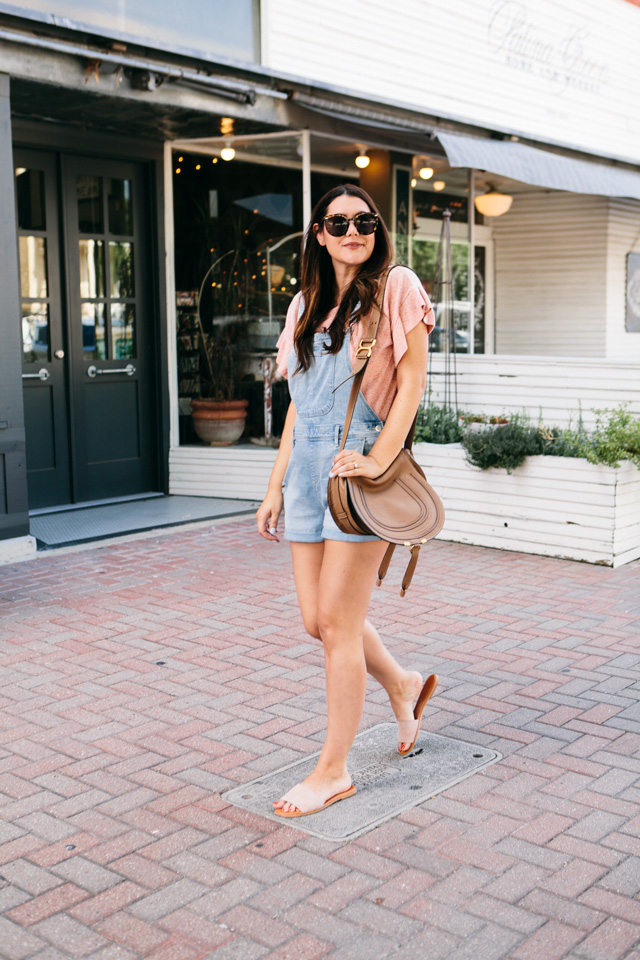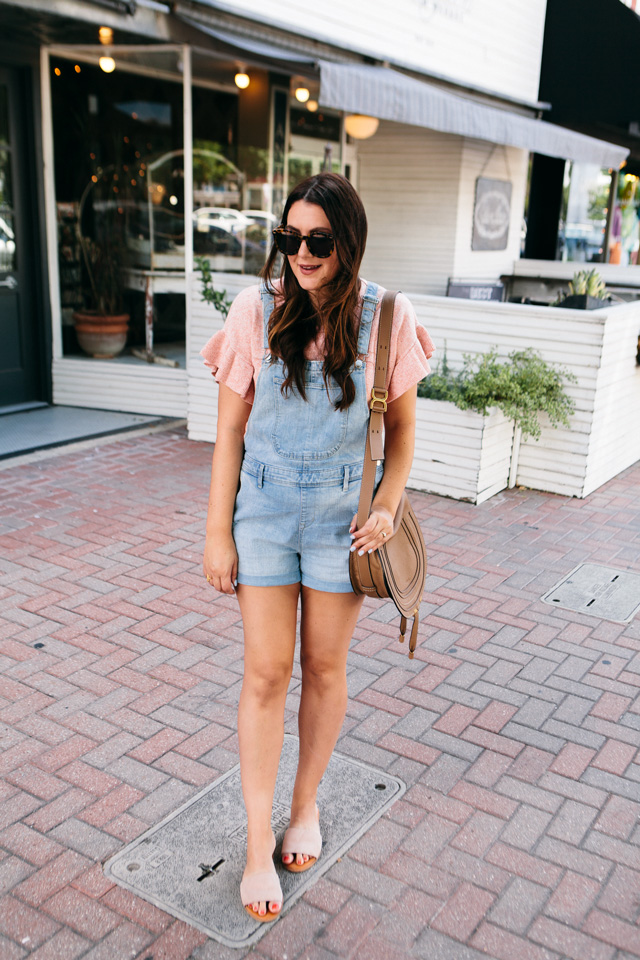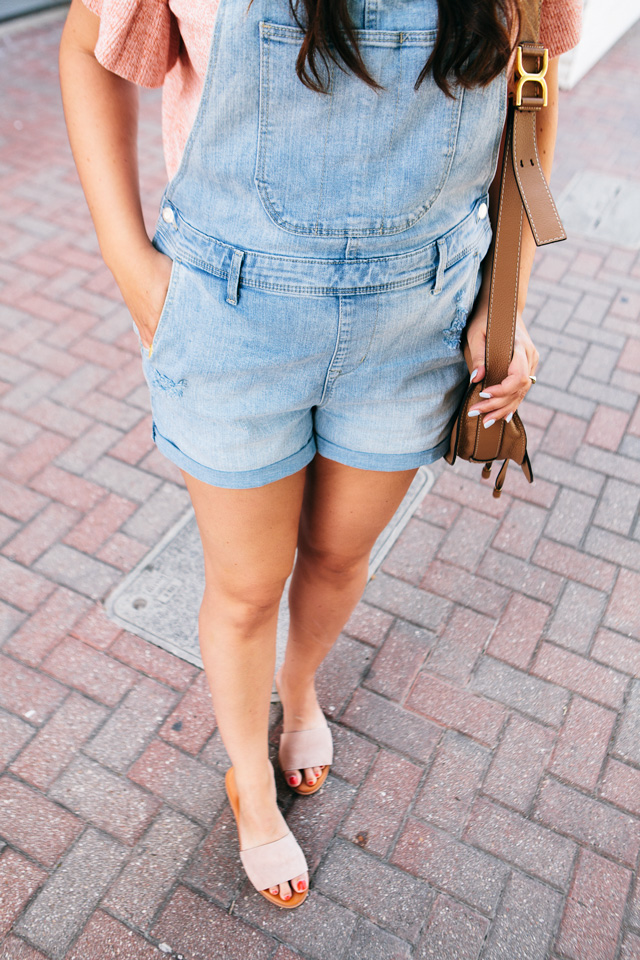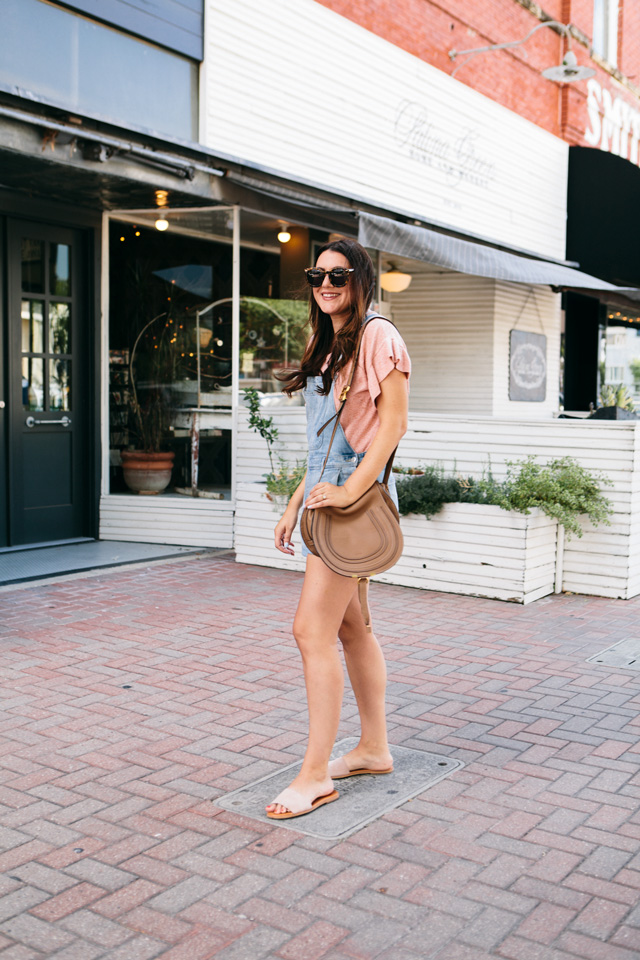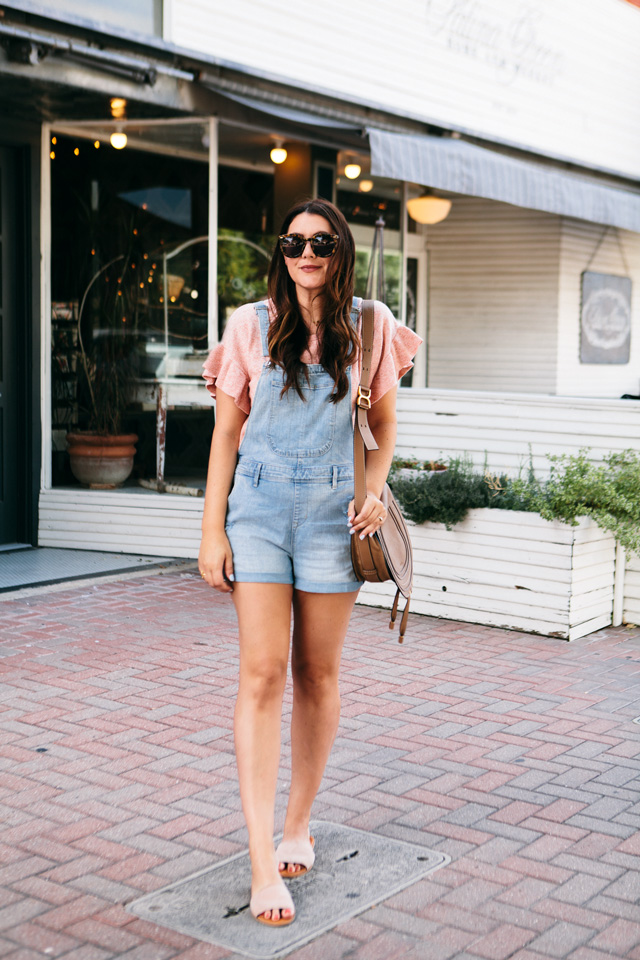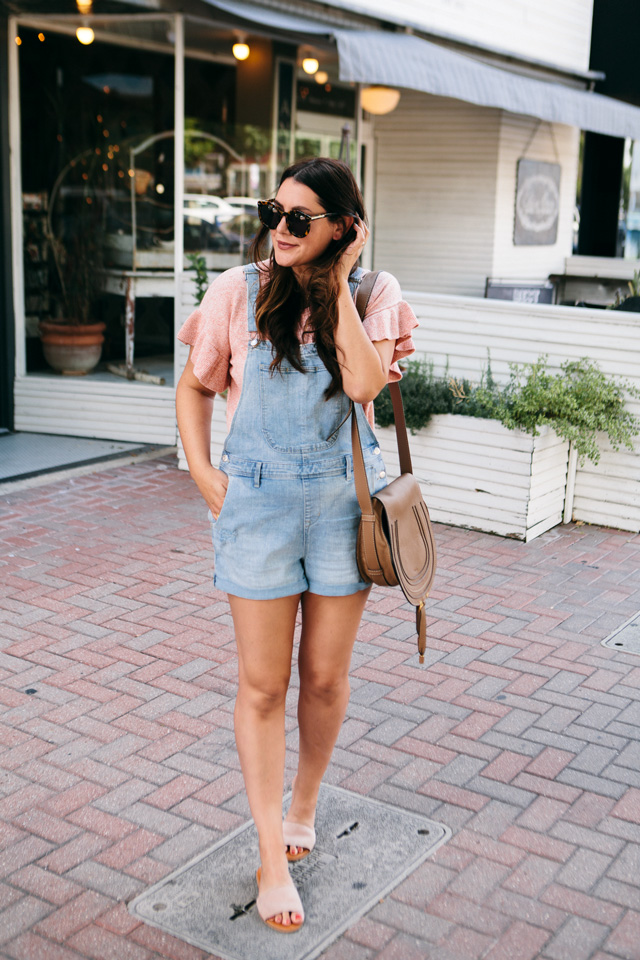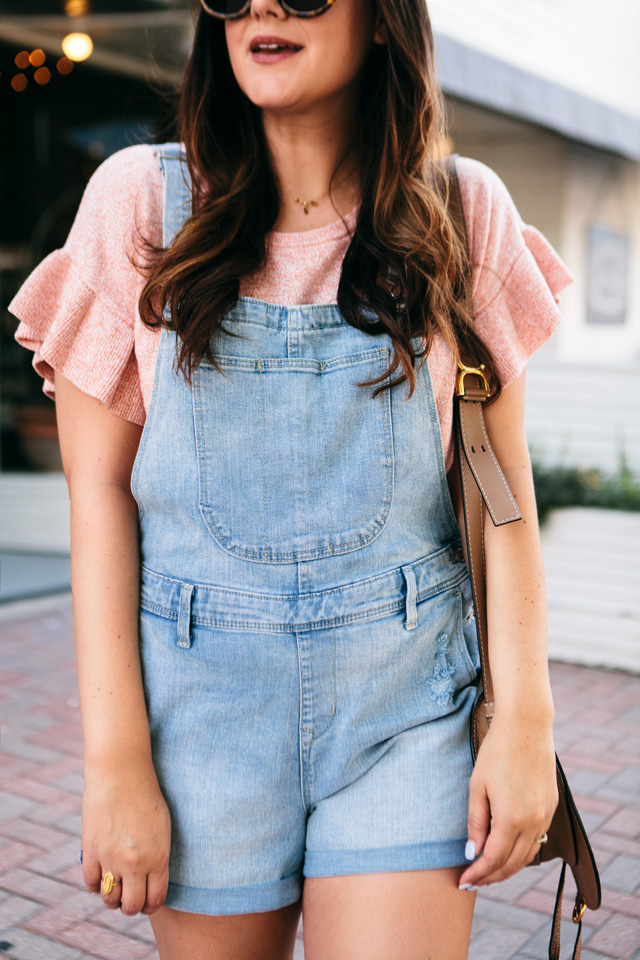 I've been calling these overalls 'shorter-alls' turns out I am wrong. This was a shock to me as well, as I'm never wrong about words that I make up. These overalls are technically called — and I do mean the technical term here — Shortalls. How they went from overalls to shortalls instead of SHORTERALLS is beyond me. Missed opportunity in my book. And also I'm still going to call them shorteralls.
So I tried on this pair of shorteralls at Old Navy a few weeks ago on IG stories and you guys loved them! I had SO many questions about fit, where they were from, etc. Of course, if you remember, at the time, I'd tried them on over my yoga pants and sports bra because I had Gemma with me and our time is limited in a fitting room. Mama's got to do what mama's got to do. It was A LOOK for sure, but I will say this outfit with my ruffle sleeve Madewell sweater is 100% better. Although if you want to rock a short pair of overalls over a sports bra and yoga pants, then you do you, girl.
I'm really trying to balance my love of Madewell these days. Lord knows I could buy the whole store if he gave me enough cash. But I've been trying my best to not even look at their website or go into the store, but you know how Nordstrom carries the line…welllllll. Let's just say I just HAD to pick up this ruffle sleeve sweater, ok? I HAD TO. The situation was very nuanced and I just can't go into details. Just know it was a dire situation that this sweater had to come home with me. 😉
Find this sweater tee from Nordstrom here!