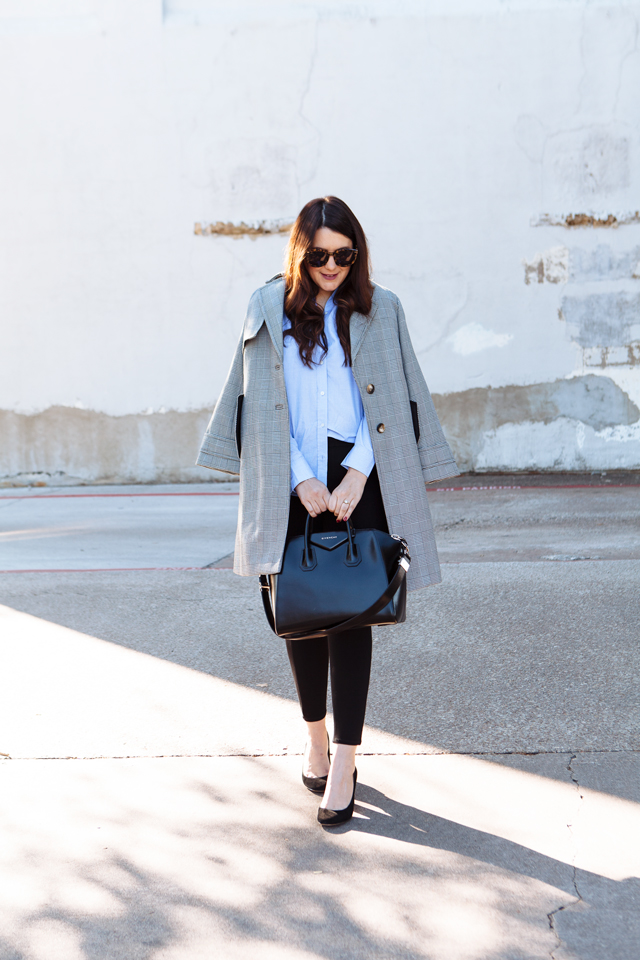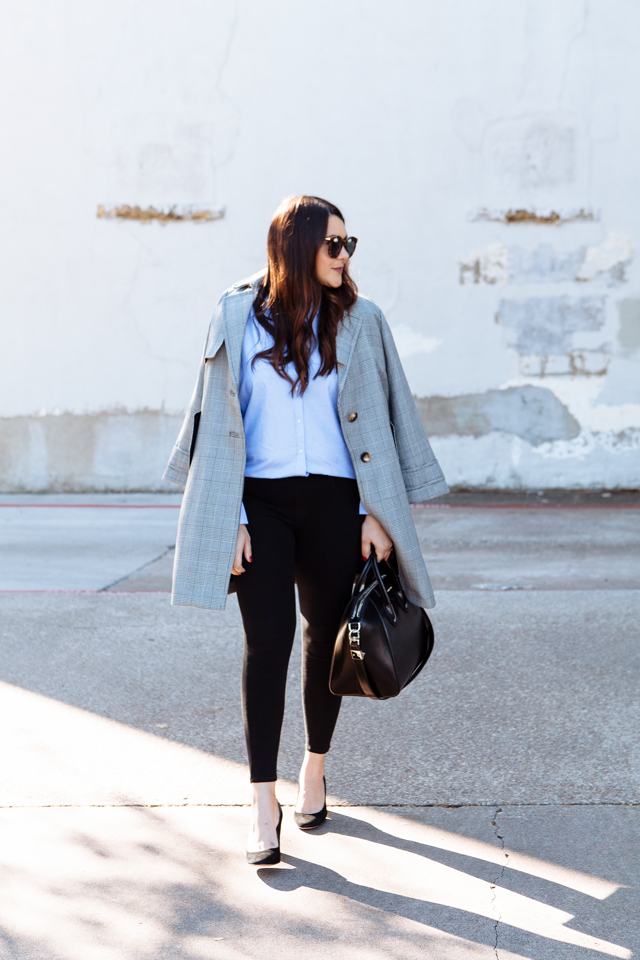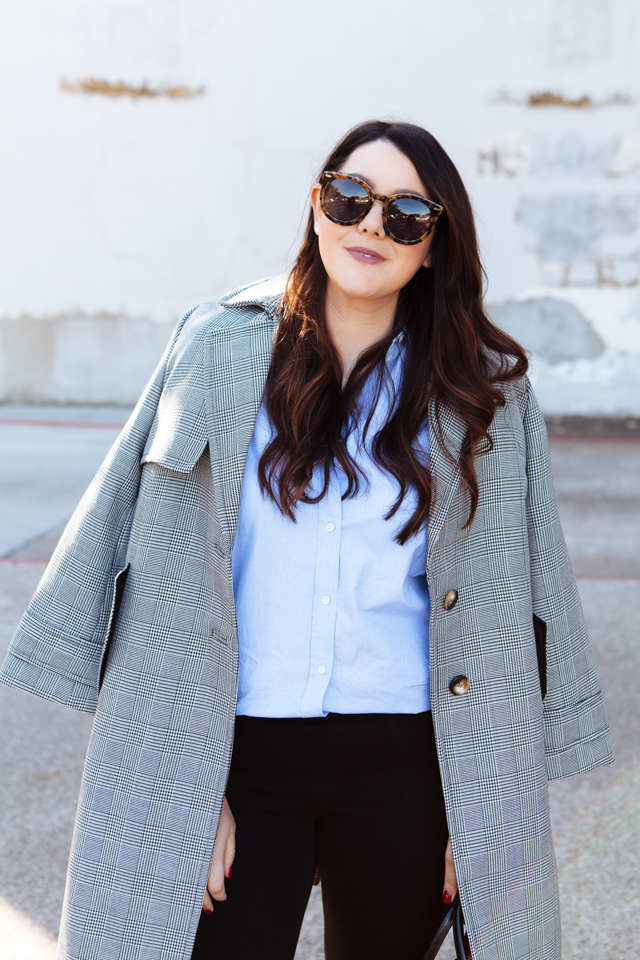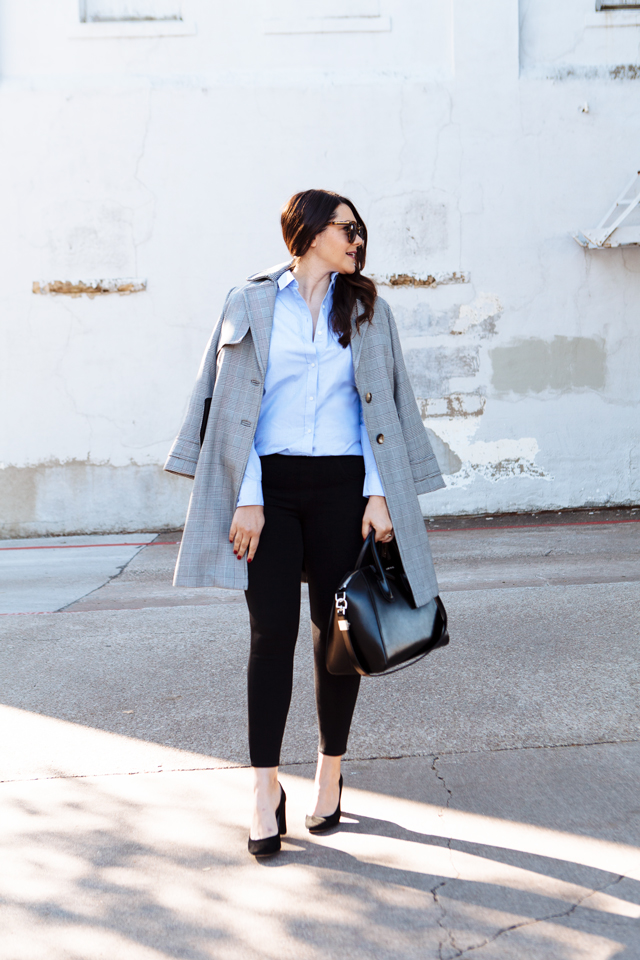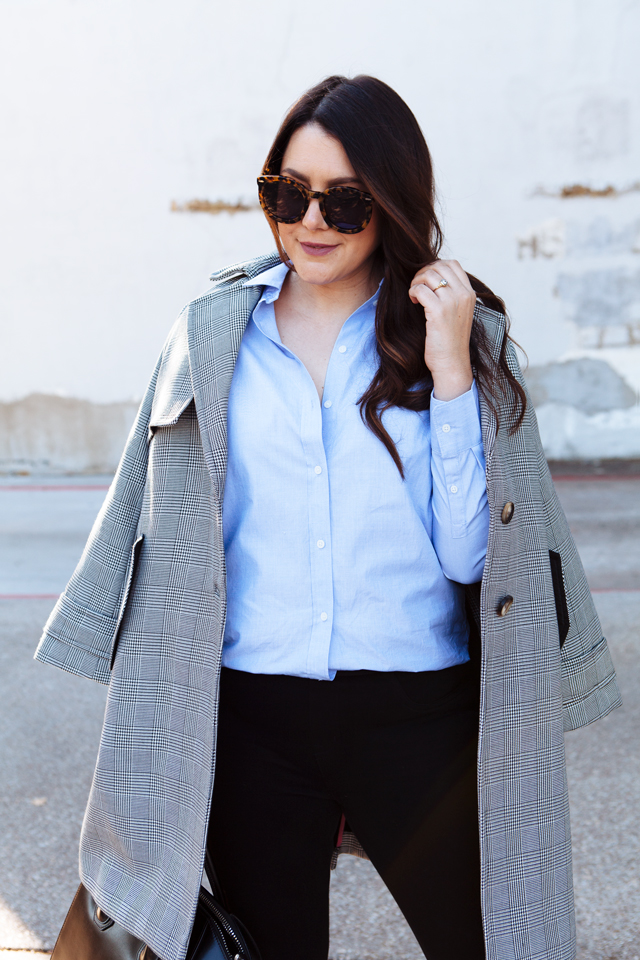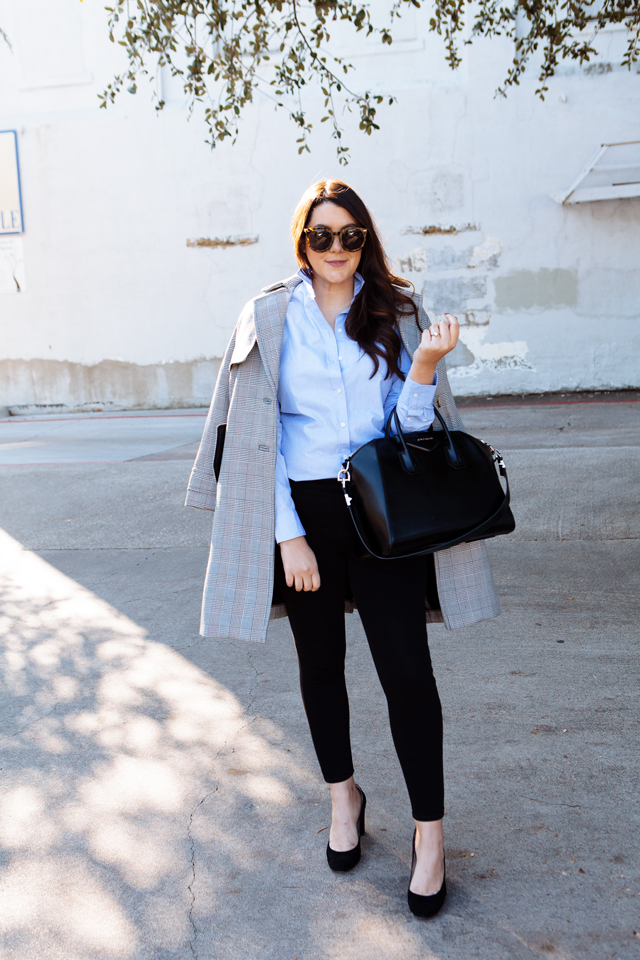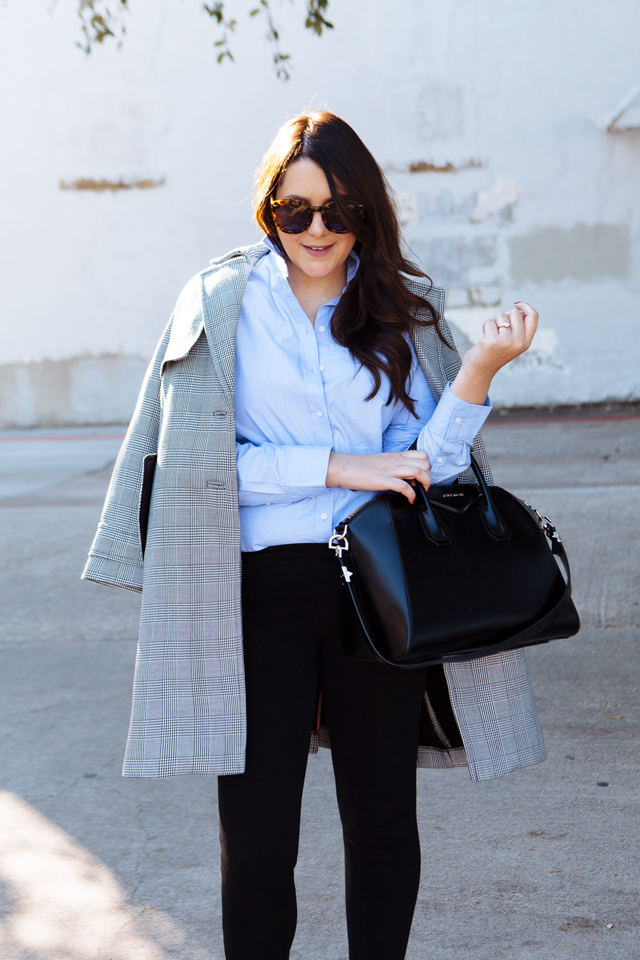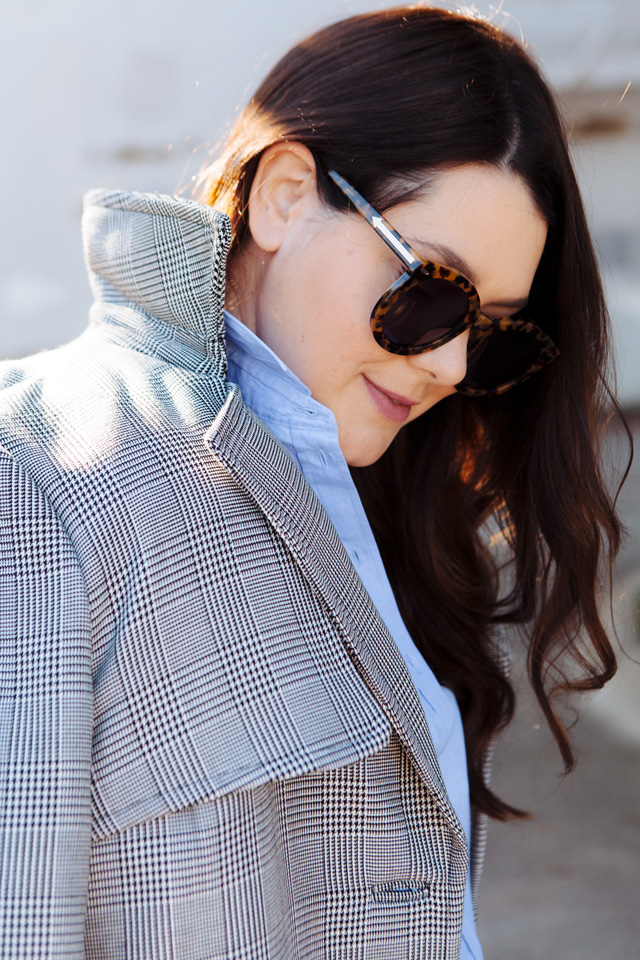 Classic pieces rarely go out of style, but they sure are fun to buy. It's always nice to pick up timeless pieces like this Everlane poplin shirt (currently at Nordstrom but just through Sunday!) I forget how much I love a crisp button down until I put one on again.  Button downs and heels are not my "daily look" anymore, but this top is soft enough that it could be. Casual doesn't always have to be yoga pants and comfortable tunics or tops. (Although I'm never against that look either.) This look works with heels, or it can become casual with all black sneakers. Yep, this outfit is sneakers approved. Trust me on this one. (These sneakers are on sale and would work great with this look!)
I hadn't tried any pieces from Everlane until the Pop-In at Nordstrom. I've loved their style from afar, but I ended up picking up some key pieces — this cashmere sweater in Gemma pink, no less, this poplin button down and this silk top in ivory. I felt like each of these pieces were timeless from season to season and Everlane's prices are unreal. Honestly, it's an amazing price point for high-quality basics, so I'm glad I became introduced to them. I'm always looking to branch out to new brands and stores and now I have a new favorite.
Big plans this weekend — I've got a new Taylor Swift album to listen to 100o times and overanalyze. Yep, big big plans.